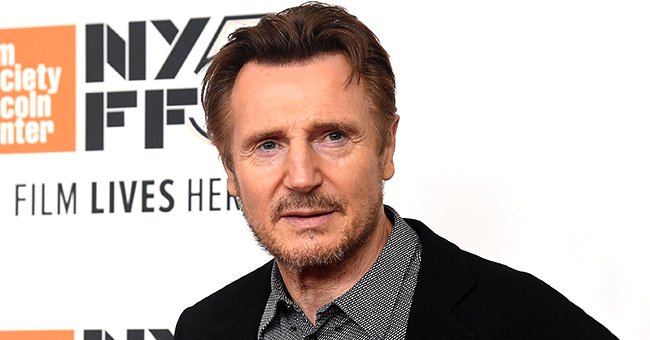 Getty Images
Liam Neeson Proposed to Brooke Shields Twice – He Ended up Wed to Natasha Richardson 2 Years Later
Beauty star Brooke Shields has been wooed by the best of Hollywood actors, but none was as surprising as star actor Liam Neeson who proposed to the actress without a ring.
When actress Brooke Shields met Liam Neeson in the early '90s, she became immediately star-struck by his status as a leading Hollywood star. Neeson's career was already making waves at the time; although he was not the superstar, he is now known to be.
Shields was a golden girl in her own rights, and soon, the duo formed what would be a passionate fling that caused "The Marksman" actor to propose to Shields in the most outrageous way.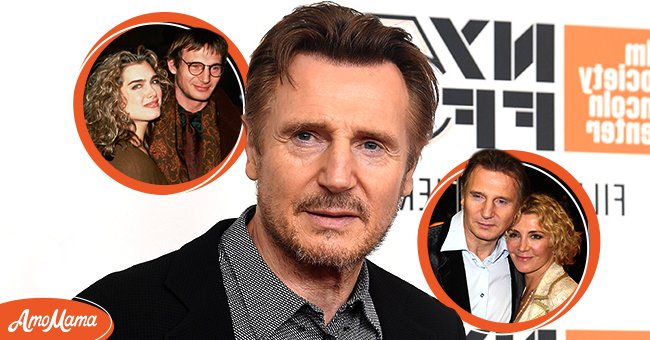 Portrait of actor Liam Neeson at an event. [middle] | Former lovers Liam Neeson and Brooke Shields hugging each other in a picture. [Circles] | Photo: Getty Images
WITHOUT A RING!
Shields had just ended things with her Princeton boyfriend, Dean Cain, when her relationship with the "Taken" hitman began in 1992. The actress admitted she was touched by Neeson's sweet words, poetry, and fun lifestyle.
Things became serious for the former flames, and after three months of dating, Neeson popped the question to Shields; however, he did in the most dramatic fashion: without a ring.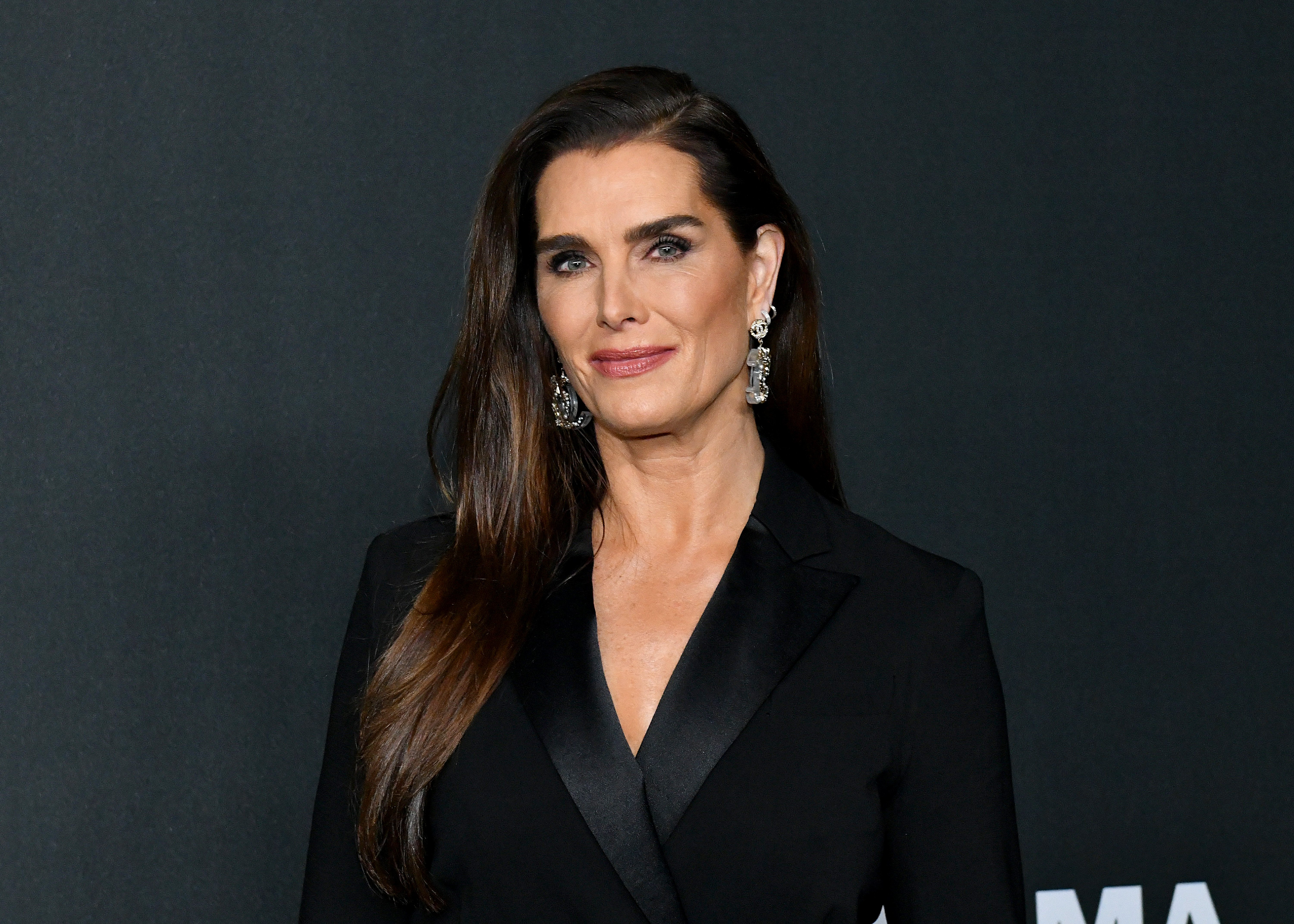 Brooke Shields attends MoMA's Twelfth Annual Film Benefit on November 12, 2019 in New York City. | Photo: Getty Images
The duo had reportedly spent Christmas that year together and had ended up tipsy from the much partying of the night. Neeson claimed he had to excuse himself and fly down to Los Angeles to check on his house, and Shields never heard from him again.
However, that would not be his only proposal. Undeterred by the first response he got, Neeson took another shot and proposed to her again, but Shields already knew the actor was not to be trusted.
The 56-year-old declined Neeson at the time and told him he would probably fall in love with his next movie co-star and she wasn't interested in a love triangle.
Just like she suspected, two years later, Neeson was already hitched with Natasha Richardson, whom he married in 1994. Nevertheless, Shields claimed she tried to stay civil with Neeson and his new life.
Shields and Neeson's new girl met in 2001 after Richardson paid Shields a visit backstage where she played Sally Bowles in "Cabaret." Shields said she ran into Neeson years later and asked him to thank Richardson for her support
Shields, like Neeson, went on to start her own family.
THE UNIQUE BOND
Neeson is a known Hollywood flirt. The actor has been with the best of Hollywood's girls, including stars like Helen Mirren, Julia Roberts, Barbra Streisand, Sinead O'Connor, but it was Richardson that he shared the best chemistry with.
Their love story began on Broadway as the stars of the 1993 revival of "Anna Christie." Soon, the duo became inseparable. They were often pictured together and were known as one of the most lovely couples in the industry.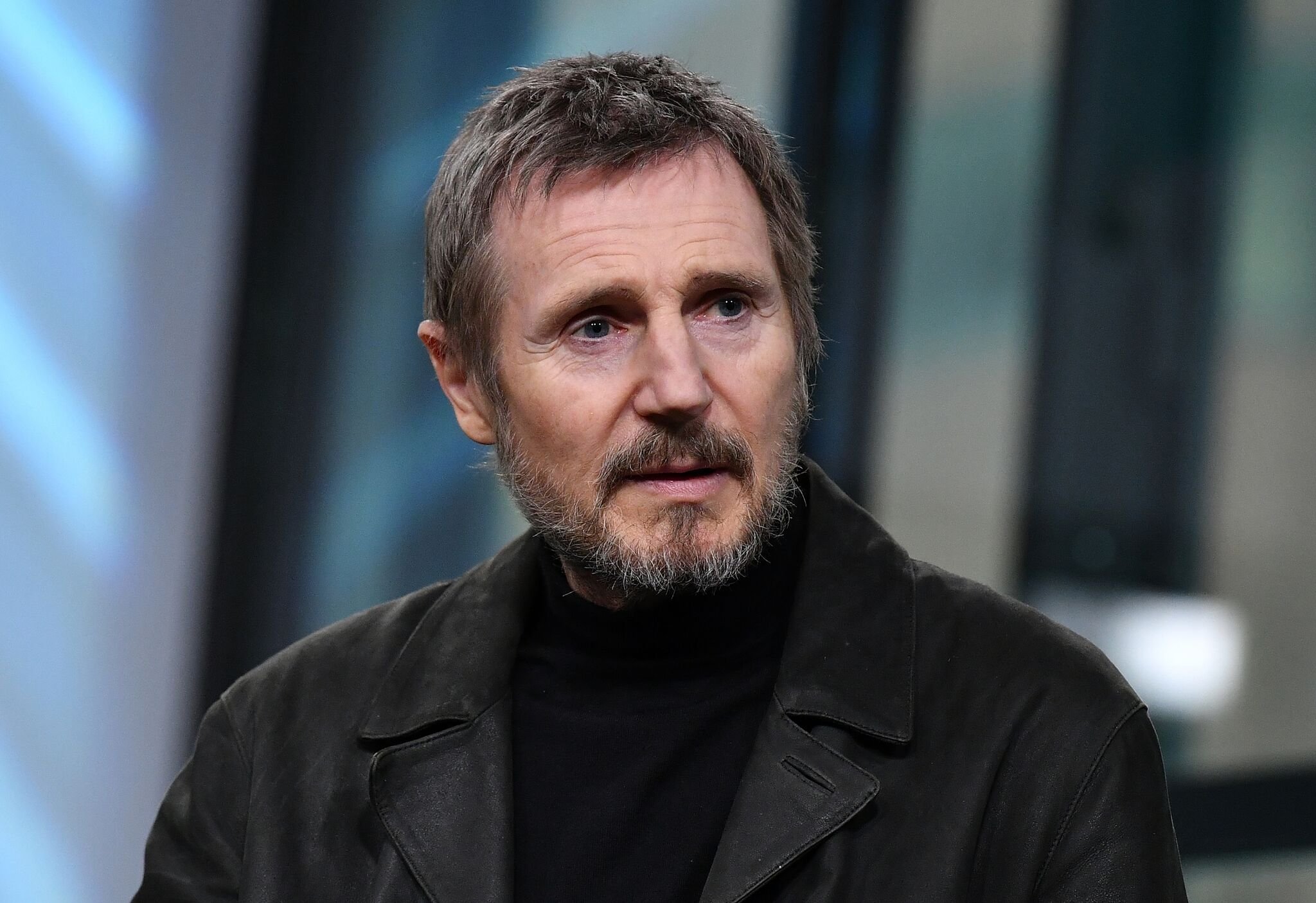 Liam Neeson visits Build Series to discuss the movie "The Commuter" at Build Studio on January 8, 2018 in New York City. | Photo: Getty Images
The duo's on-stage connection wowed audiences, as well as critics, and landed them both Tony nominations. Richardson ended her four-year marriage to her husband, Fox, in April 1993, about a month after the show's closing night.
Rumors of an affair with Neeson had already surfaced in the tabloids. Despite knowing his status as a lady's man, Richardson felt she made the best decision to stick with the actor.
Neeson has nothing but praise for his late wife. The actor once remarked that Richardson had a motherly instinct that left him in awe of her. He stated that the actress made it her priority to care for her family.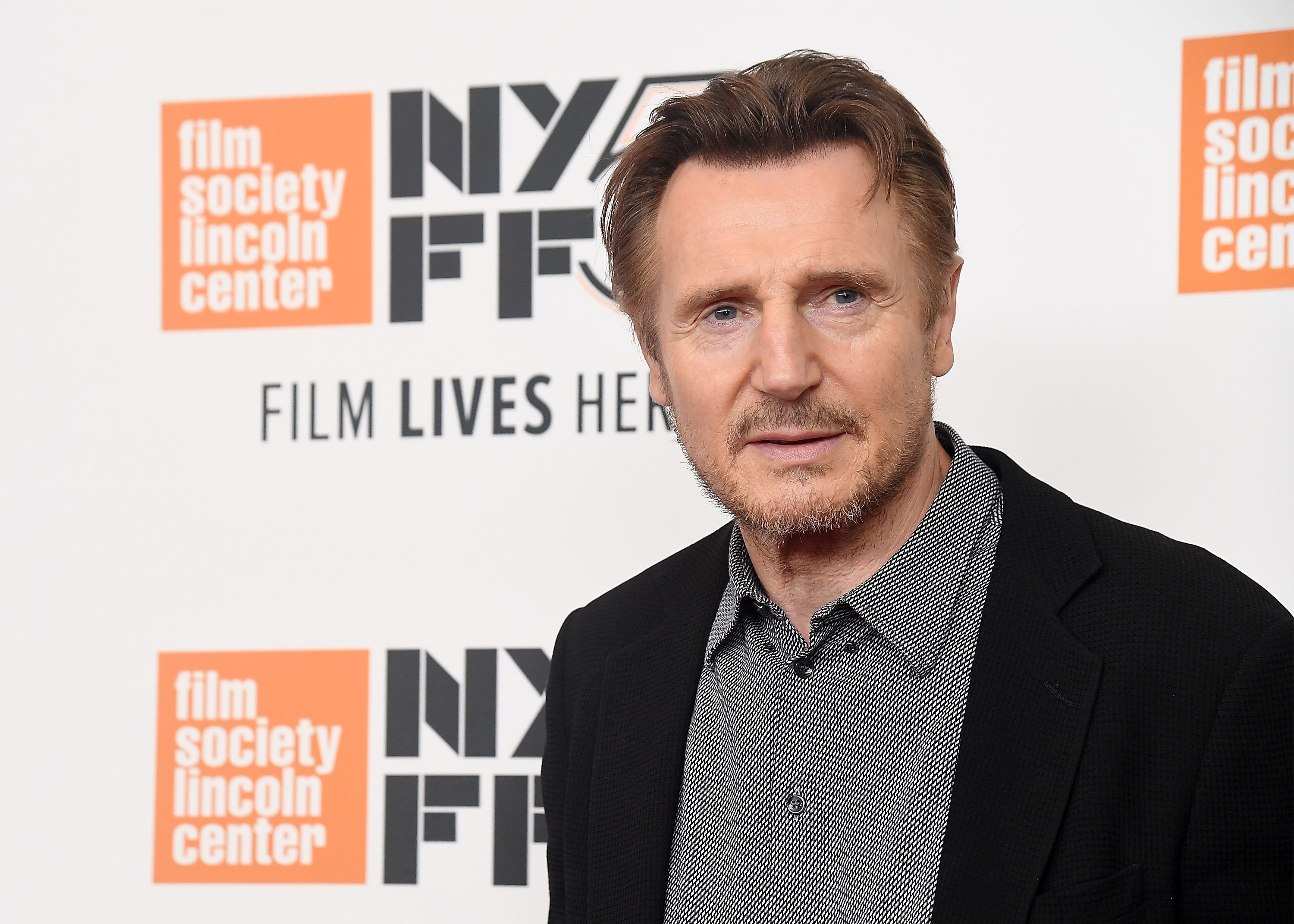 Liam Neeson at the screening of "The Ballad of Buster Scruggs" during the 56th New York Film Festival on October 4, 2018. | Photo: Getty Images
FAMILY
Richardson passed on in 2009, two days after suffering a fatal fall during a skiing practice. At the time of her death, the couple's sons Micheál and Daniel were teenagers, but that did not stop them from feeling the hurt of her demise.
Neeson and Richardson's eldest child, Micheál, born in 1995, followed the couple's steps in pursuing a career in the movie industry. He made his film debut in 2013's "Anchorman 2: The Legend Continues."
He has also acted in several other movies and TV shows. The couple's second son, Daniel, was born on August 27, 1996. Daniel is also a lover of the entertainment industry, and according to reports, he joined the special effects department for 2014's "Suicide Is Easy."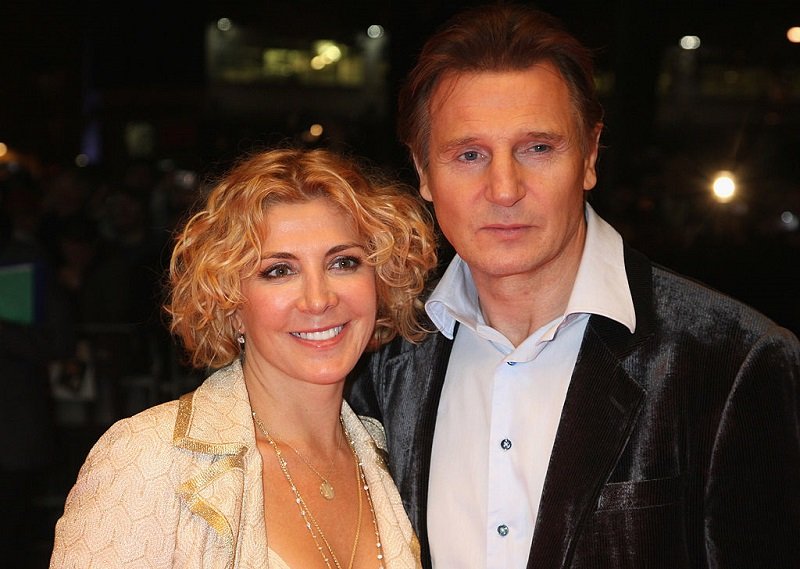 Liam Neeson and Natasha Richardson on October 17, 2008 in London, England. | Photo: Getty Images
SHIELDS HAS HER FAMILY
Shields, like Neeson, went on to start her own family and is currently a proud mom of two beautiful daughters, Rowan Henchy and Grier Henchy. The actress tied the knot with her longtime husband in 2001, and since then, the duo has enjoyed building a family together.
Please fill in your e-mail so we can share with you our top stories!