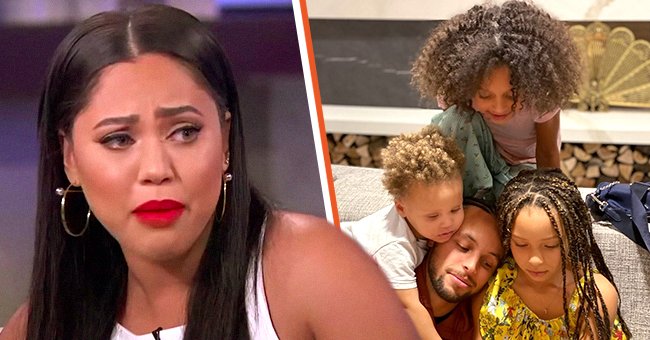 youtube.com/The Real Daytime | instagram.com/ayeshacurry
Ayesha Curry Refused to Date Athletes in School before Having 3 Kids with NBA Superstar Steph Curry
Author Ayesha Curry once had no interest in dating athletes, but that changed when she met Stephen Curry. The Golden State Warriors star's wife also once complained about not getting any attention from other men.
Ayesha Curry and Stephen Curry are childhood sweethearts, and they have been married for eleven years. The couple celebrated their decade-long marriage in July 2021.
When collecting a basketball award, Stephen praised his lovely wife for keeping the family intact while he played basketball.
INSECURITIES & MARRIAGE SECRET
Meanwhile, opening up on "The Red Table Talk," Ayesha admitted that she sometimes felt self-doubt in the relationship, revealing:
"Something that bothers me, and honestly has given me a sense of a little bit of an insecurity, is the fact that there are all these women throwing themselves at him."
She added that the same could not be said about her in the years they had been together. "I have zero male attention, and so then I begin to internalize it, and I'm like, 'Is something wrong with me?'"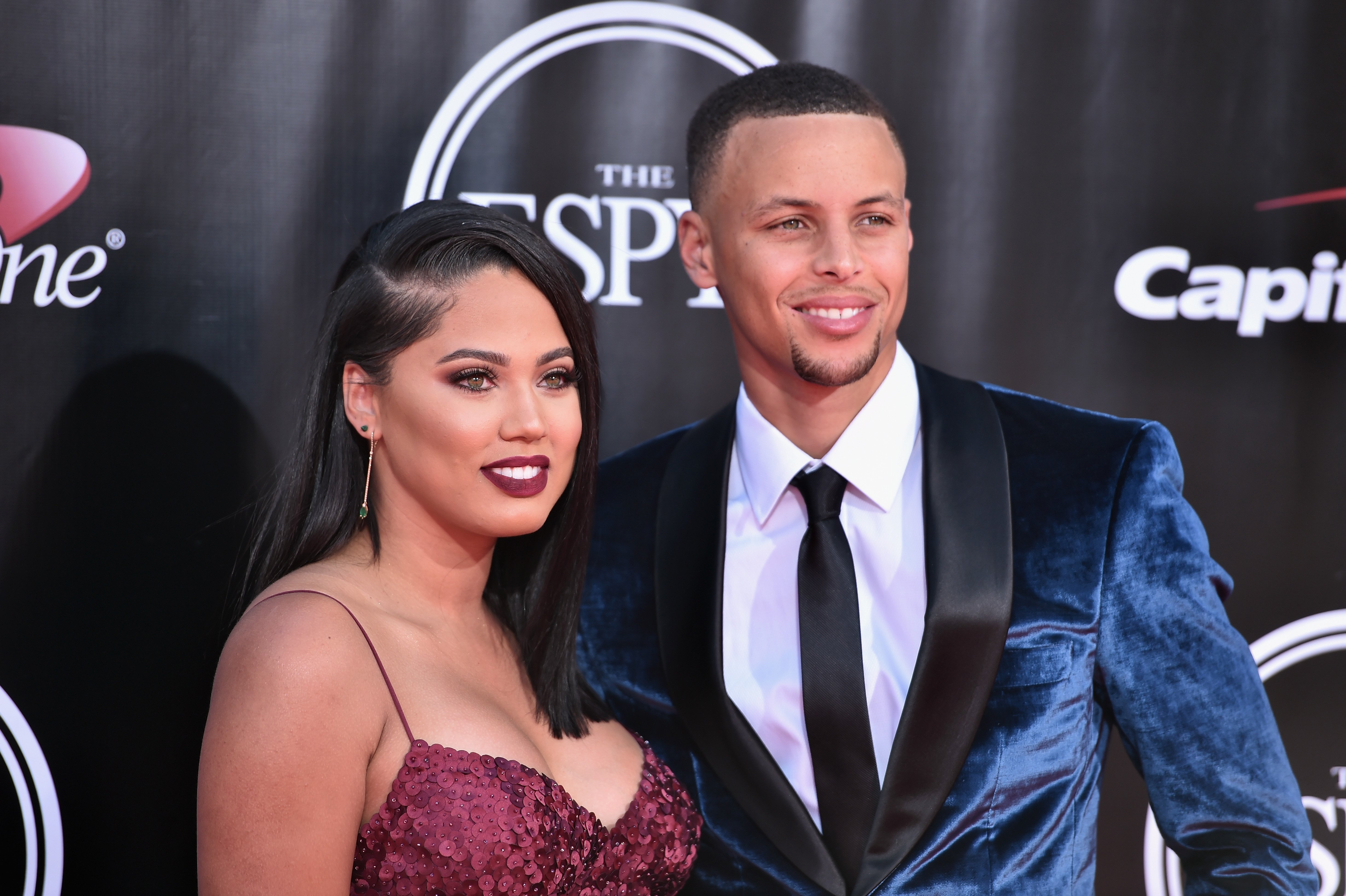 NBA player Stephen Curry and Ayesha Curry attend the 2016 ESPYS at Microsoft Theater on July 13, 2016 in Los Angeles, California | Photo: Getty Images
But one thing is clear about the entrepreneur's priorities in life. She told ABC News that she is a mom and a wife first, adding the two titles are essential.
Another factor in their marital bliss, according to Ayesha, is date nights. The 33-year-old shared they put themselves first and ensure they make time for date nights and each other.
LOVE STORY
Stephen and Ayesha met when they were teenagers at their church youth group in Charlotte, North Carolina, but it was not love at first sight for the now-married couple. Ayesha revealed to People:
"We were just kids. He was the cute boy at church that all of the girls were obsessed with, so I generalized that maybe he wasn't for me."
Meanwhile, Stephen jokingly added: "I don't remember the exact first day I saw her. There was no wind blowing in her face with a backlight."
Years later, when Ayesha was acting and modeling, Stephen, 34, played college football for Davidson, and the pair reconnected when he was in town for the ESPYS.
The Canadian native revealed she was barely into sports before meeting the NBA star. She recalled when her parents found a paper from her high school theater class where one had to write down what they wanted in a significant other.
At the bottom of it, it read: "No athletes, because they're arrogant." When she and Stephen reconnected, she was oblivious to what he was doing with his life, and he said it was refreshing.
After turning him down at first, Ayesha finally agreed to go out with the Ohio native after he reached out on Facebook. They went to Hollywood Boulevard for their first date, and Stephen spent all the money in his pocket to impress her by buying a pair of Oakley sunglasses.
Ayesha quickly realized preconceived ideas about him were wrong and shared that he was hilarious and silly, which was the total opposite of what she thought he would be.
MARRIED WITH KIDS
The lovebirds married three years later in 2011 and welcomed three kids. Their eldest child, daughter Riley, arrived on July 19, 2012, and has embraced the big sister role with grace.
Another daughter, Ryan, arrived on July 10, 2015, and has bonded with her big sister. The couple's only son, Canon, was born on July 2, 2018, and he is his father's lookalike.
Please fill in your e-mail so we can share with you our top stories!