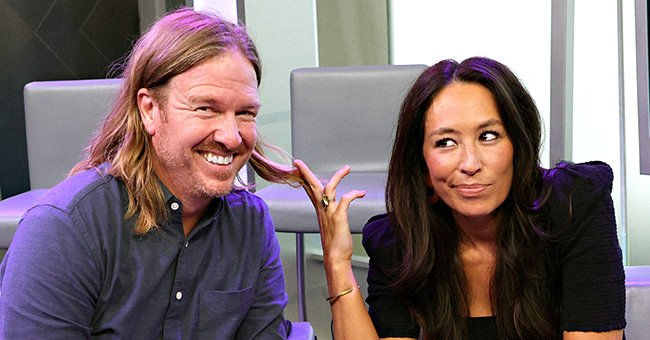 Getty Images
Joanna Gaines' Husband of 18 Years, Chip, Did Not Contact Her for Months after Their First Date
HGTV's "Fixer Upper" power couple, Chip and Joanna Gaines, have been married for 18 years, and together they share five adorable children. However, their relationship hit a snag very early on because Chip made a bet with his friend.
Joanna Gaines was born in Kansas but was raised by her parents in Texas. Her mother is Korean, while her father is half German and half Lebanese. She attended Baylor University and graduated with a degree in Communications with dreams of becoming a journalist.
Shortly after graduating, Joanna met and married her husband, Chip, a house renovator. After marriage, the couple combined forces professionally and created their own renovation business.
Picture of Chip Gaines and his wife, Joanna | Photo: Getty Images
In 2013, they started "Fixer Upper," a TV show where the couple goes about renovating buildings, but they left the show four years later in 2017.
Joanna and Chip are owners of a construction and design company named Magnolia Homes and a discount store, Magnolia Market. They recently started Magnolia Table, a restaurant that sells breakfast, lunch, and dinner.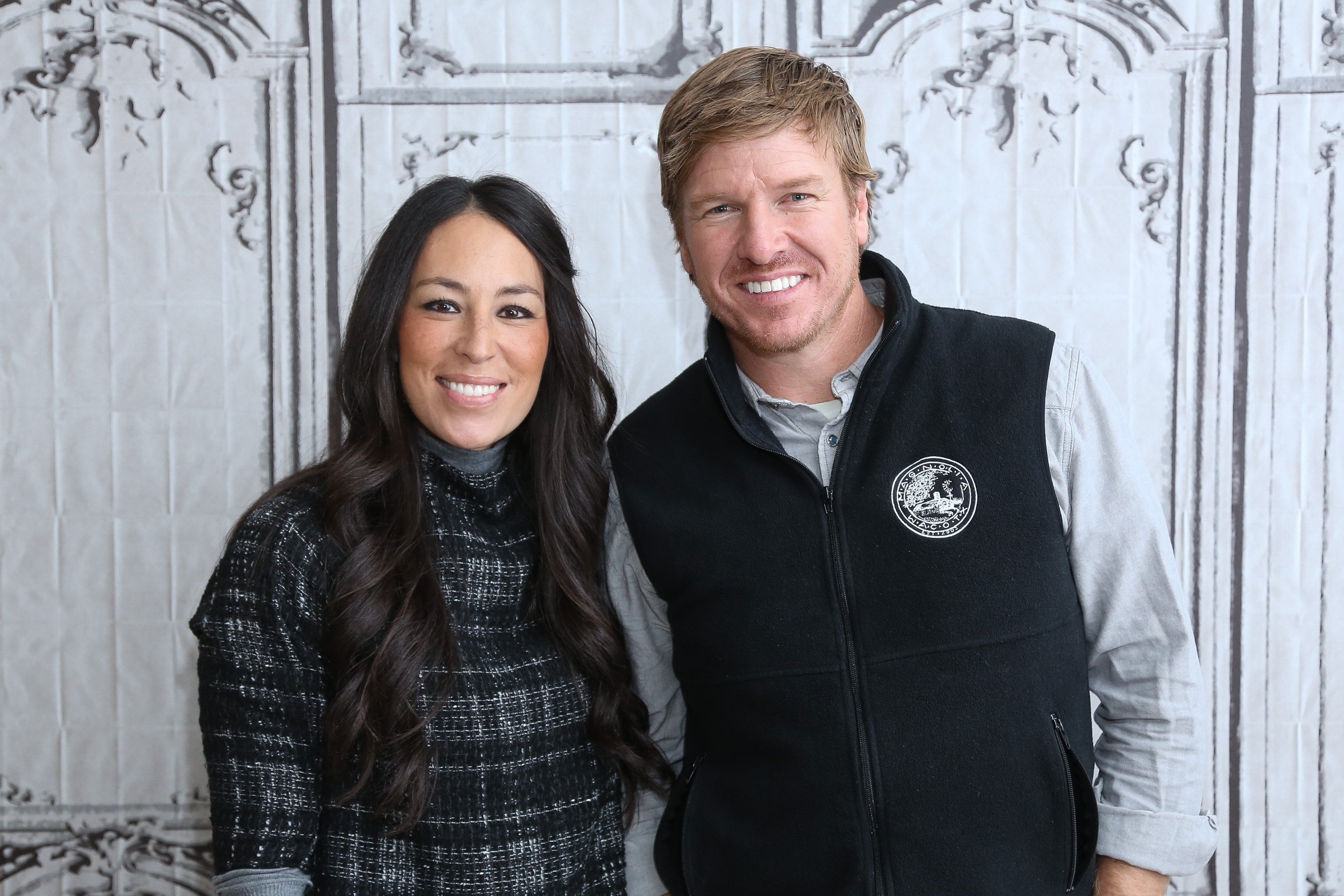 Chip and Joanna Gaines attend AOL Build Presents: "Fixer Upper" at AOL Studios In New York on December 8, 2015. | Photo: Getty Images
HOW THEY MET
Joanna and Chip both attended Baylor University but did not meet until they graduated. While in high school and during college, Joanna worked partly at her father's Firestone Tire store in Waco, Texas.
During this time, she appeared on TV commercials to promote the shop, and her father also placed the family's picture behind the counter at his shop. It was at the shop that Chip first saw Joanna in the family picture.
Chip immediately fell in love with Joanna just by looking at the picture and knew she was the one he would marry. He frequented the shop multiple times afterward, hoping to meet Joanna, and it paid off when they eventually met in 2001.
THEIR FIRST DATE
Shortly after Joanna met Chip, she agreed to go on a date with him. On the set day, Chip was supposed to pick Joanna up at 6 p.m, and she waited for him anxiously at her sister's apartment.
Shockingly, Chip did not show up at the agreed time; 30 minutes later, he was still nowhere to be found. Joanna thought maybe he got the time wrong, but she became very annoyed when Chip still did not show at 7 p.m.
Eventually, at 7:30 p.m, Chip knocked, but Joanna had already become uninterested in going on a date with him. Joanna's sister and her friends wanted to see what Chip looked like, so they opened the door.
Chip was wearing a reddish-toned leather jacket, his face was weathered and flushed red, and he had no hair. Joanna saw him and questioned if he was the same guy she talked to at the shop because he looked so different from what she expected.
Joanna somehow convinced herself to go ahead with the date but quickly discovered Chip had no plans on where to take her; he also did not apologize for coming late.
Chip did not even call Joanna for several months after their date due to a bet he made with his friend, John, to see who could hold out the longest before calling their dates back. Years later, in their memoir "Magnolia Story," Chip declared:
"I really wanted that fifty dollars from John! That's the only reason I didn't call."
Thankfully, these events did not stop their relationship from blossoming. Joanna and Chip eventually reconnected, but it took some time before she warmed up to him.
THEIR RELATIONSHIP
Chip had fallen in love with Joanna before they met, but she was very guarded about their relationship early on. He revealed she was like a Cyborg while they were dating.
Chip was also the first to say, "I love you." When Joanna replied, "thank you," he grabbed his basketball and just walked home. Finally, after dating for one year, Chip and Joanna got married at the Earle-Harrison House in Waco on May 31, 2003.
THE COUPLE'S THOUGHTS ON THEIR MARRIAGE
Joanna and Chip have been married for 18 years, and during an appearance at the Inbound Conference in Boston, Massachusetts, the couple touched on what has made their marriage so successful.
They explained that showing mutual respect is the solid ingredient behind their success. Even though they sometimes disagree on various work-related projects, they have overcome their differences.
The estate moguls are parents to five children; their sons Drake, Crew, Duke, and daughters Ella Rose and Emmie Kay.
Drake is the oldest; he was born on May 4, 2004. Next comes Ella Rose, born October 23, 2006, then Duke, born on May 23, 2008. Fourth child Emmie Kay was born February 1, 2010, and the youngest, Crew, was born June 23, 2018.
Joanna revealed she is always thinking about how to make the kids know they are loved. Chip and Joanna also limit how long their kids watch TV, and the couple insists their kids won't have cell phones until college.
Meanwhile, the couple is open to having a sixth child but has no idea if that would happen because they never like to look really far in advance and plan. Chip revealed anytime things are going well with his wife, he would joke about having a sixth child.
Please fill in your e-mail so we can share with you our top stories!