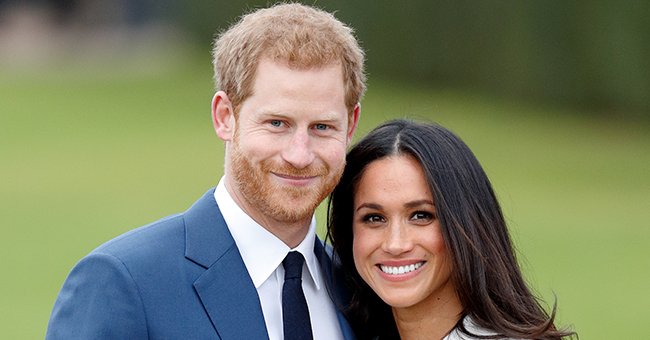 Getty images
Prince Harry & Meghan Markle Finally Show Daughter Lilibet in Christmas Card Pic - Fans Gush over Her & Archie's 'Adorable' Hair
The long-awaited photo is here! Since Lilibet's birth six months ago, the world has waited for a glimpse of little Lilibet with bated breath.
In June, the Duke of Sussex and his wife Meghan Markle welcomed their second baby, Lilibet Diana. Their first baby, Archie, is two years old.
Since the couple welcomed home their baby girl, the world has been on their toes, waiting for at least a glimpse of the little girl. And the day has come.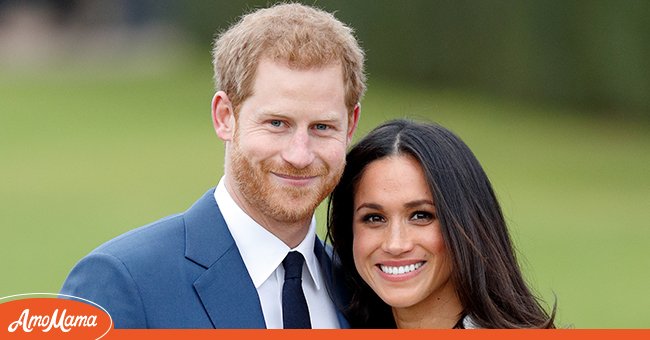 The Duke of Sussex and his wife, Meghan Markle | Photo: Getty Images
A GLIMPSE AT LILIBET'S FACE
Harry and Markle have finally released a photo of the beautiful family of four. The couple's photographer Alexi Lubomirski shared the beautiful image on his Instagram.
The cute family snap shows Harry smiling with his arm around Archie, while Markle, 40, holds up a smiling Lilibet. The resemblance between the father and his children is uncanny. Lilibet's cute face is seen clearly in the photo, as is Archie's.
After Lubomirski, who also shot the couple's engagement and wedding portraits, released the photo, fans could not stay calm. They took to the comment section to gush over the cute family.
"You captured them beautifully. You can feel the relaxed mood and vibe coming from the photo. Love it. Happy Christmas," one fan wrote.
Another commented that Harry and Markle's children had inherited their father's looks, while another shared that Archie looked like his father's twin with the shock of red hair.
Other excited fans could not help but admire the beautiful family, saying how warm and stunning they looked. They congratulated the family on the lovely photo and wished them a happy holiday season.
ALL THERE IS TO KNOW ABOUT LILIBET
Lilibet was born in June. Unlike her big brother, who was born in the U.K., Lilibet was born in Santa Barbara. Despite being only months old, Lilibet has already made a cameo in Markle's children's book "The Bench" alongside her big brother.
The little girl was named Lilibet as a tribute to family members. Other family members used the moniker as a pet name, especially Prince Phillip.
Soon after she was born, Lilibet stole her family's heart, and to show that she always carries her children close to her, Markle wears a gold Gemini constellation for Lilibet around her neck.
The proud parents have spoken out before about the special bond that her two children share, and Archie is more than happy to be a big brother to Lilibet.
Please fill in your e-mail so we can share with you our top stories!