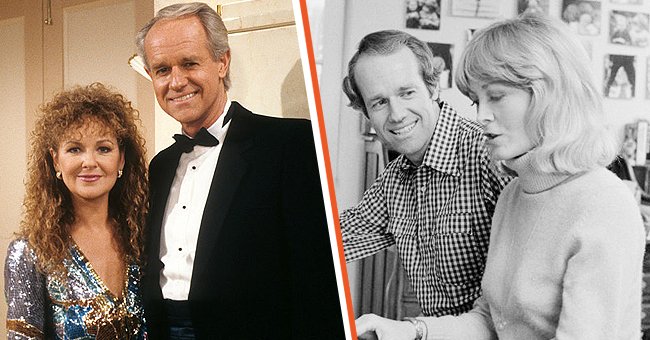 Getty Images
Mike Farrell's Kids Could Not Stand Stepmom Shelley Fabares after He Divorced 'M*A*S*H' Co-star
Mike Farrell's kids took time before they warmed up to their stepmom. The famous dad divorced his "M*A*S*H" co-star, then married actress and singer Shelley Fabares, and here is how his kids reacted to his decision.
Mike Farrell is well known for captivating fans' attention with his incredible displays in movies. He is best known for his role as Captain B.J. Hunnicutt on the "M*A*S*H."
He also has acting credits in movies such as "Patch Adams" and "The Questor Tapes." Aside from acting, Mike is politically inclined. He has been married twice to two movie stars, and he is also a dad.
MIKE'S FIRST MARRIAGE
Born into an infamous family, Mike Farrell worked his way to the top, but not without the support of his first wife, Judy. After graduating from the University of California, Mike went on to study acting at the Jeff Corey Workshop.
After taking to Hollywood, the '60s movie star soon started getting parts in different productions, but he struggled to get the desired roles. However, his leading roles came in 1965 in "Days of Our Lives" and "M*A*S*H" in 1972.
While many know Mike to be one of the greatest entertainers on set, only a few are aware that it was Judy who helped see such talent blossom. Judy is also an actor like Mike and in his biography "Just Call Me Mike," he revealed she got him into acting.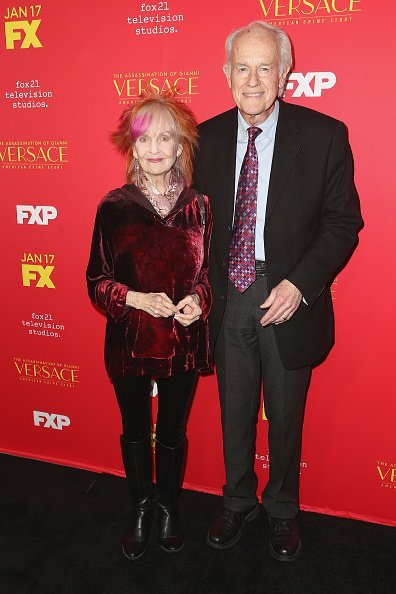 Mike Farrell and Shelley Fabares at the Premiere Of FX's "The Assassination Of Gianni Versace: American Crime Story" on January 8, 2018. | Photo: Getty Images
The "Vanishing Act" star and his wife began their acting careers at the Laguna Playhouse in California. But Mike soon took to Hollywood, where he anticipated getting lead roles.
Thankfully, his dreams eventually came true when the opportunity to replace Wayne Rogers on "M*A*S*H" arose. And as it is well known, Mike got the part. He was later joined by his wife Judy, who started featuring in the fifth episode.
Judy starred on "M*A*S*H" for eight episodes. As the show extended and became more successful, so did her marriage to Mike. They were married for 20 years and are parents to two adorable kids.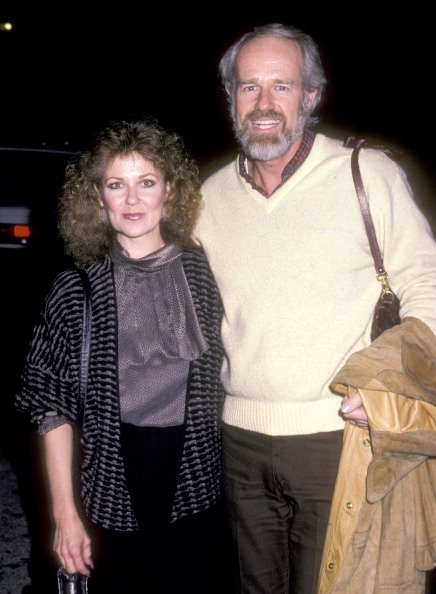 Shelley Fabares and Mike Farrell at the 'Fundraiser Benefit for Senator Christopher Dodd' on December 5, 1985. | Photo: Getty Images
THE MOST DEDICATED PARENTS
Mike and his first wife were childless for the first seven years of their marriage. However, when they eventually became parents, the stars were notably referred to as one of the most dedicated parents in Hollywood's history.
The couple became first-time parents following the birth of their child Michael Joshua. They had their second child, Erin, three years later. Mike was present during the birth of his two kids.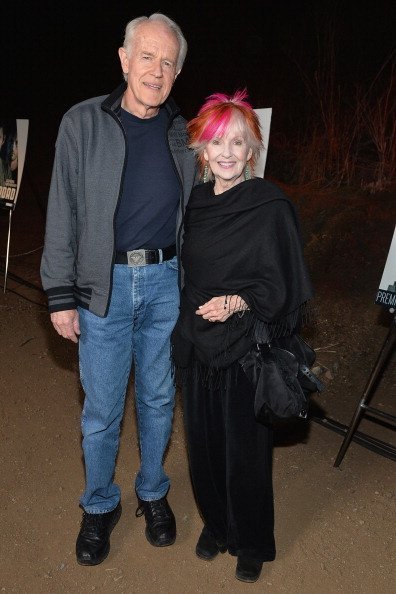 Mike Farrell and actress Shelly Fabares at The Bronson Caves at Griffith Park on February 24, 2014. | Photo: Getty Images
Like most couples who had difficulty having children, the Farrells were preparing to shower their kids with all the attention and love they could muster, giving little thought to discipline.
When friends and family decided to warn the couple's against the damages indiscipline could cause in a child's life, Mike said:
"People warned us that if we went to them whenever they cried and refused to spank them, we would harm them irrevocably. But we decided there's simply no way to spoil a child..."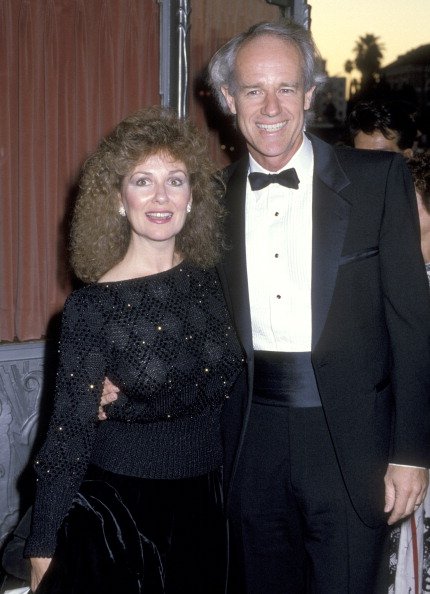 Shelley Fabares and Mike Farrell at the Second Annual Commitment to Life' Gala on September 20, 1986. | Photo: Getty Images
It is no secret the Farrells' marriage grew stronger while they played blond nurse and Captain B.J. Hunnicutt on the "M*A*S*H." But sadly, as their marriage progressed as "M*A*S*H" did, it also ended alongside the famous TV series.
However, throughout her illness and recovery process, Fabares had the support of her husband, Mike.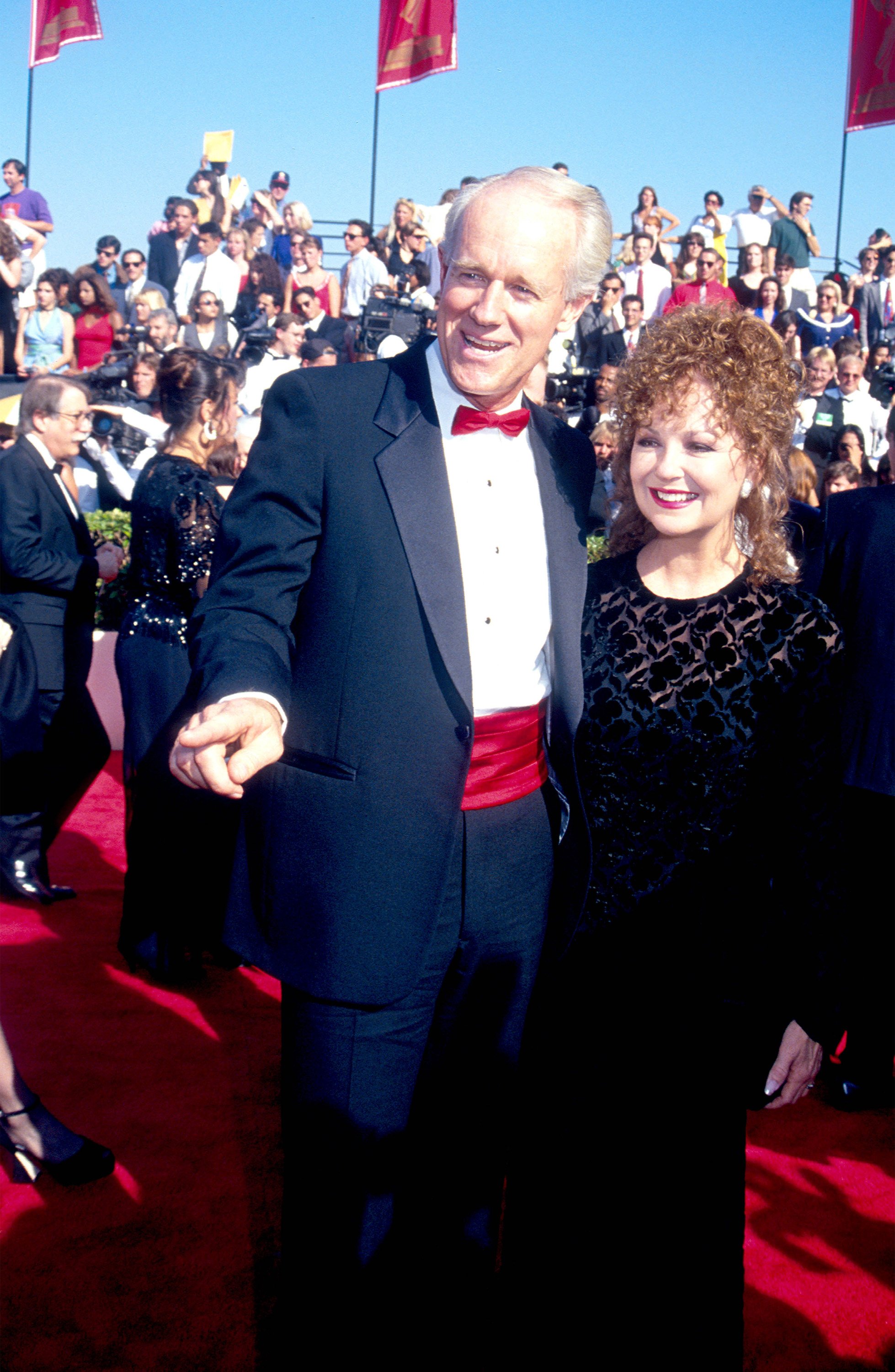 Mike Farrell and Shelley Fabares attend the Emmy Awards September 20, 1993. | Photo: Getty Images
MIKE'S DIVORCE
Mike and his first wife dissolved their marriage the same year "M*A*S*H" ended. In the actor's memoir years later, he writes about their relationship and how devastated he was during their divorce.
However, it turned out the couple's divorce resulted from their lives moving in different directions. But, despite being separated, Mike and his first wife remained amicable. They have also remarried, with Judy saying "I do" to actor Joe Bratcher while he wed Shelley Fabares.
MARRIAGE WITH SHELLEY FABARES
After divorcing his wife of 20 years, Mike found love again with actress Shelley Fabares. Fabares, 78, is one of those actors with a rare talent for acting since childhood. She was introduced to show business as a toddler, and by 12, she had already made her film debut.
Fabares is known for such films as "Brian's Song," "The Brian Keith Show," and "The Practice." She stunned fans with a more prickly character than usual on "Forever Fernwood" before moving on to star as Bonnie Franklin's business competitor on the hit sitcom "One Day at a Time."
However, Fabares has had her fair share of broken relationships when it comes to romance. Before she eventually got hooked up with "M*A*S*H" star Mike, the actress had dated different Hollywood hunks.
She and Mike first became acquainted in 1970 during her guest appearance on an episode of Mike's short-lived series "The Interns." However, their second encounter led to a more serious relationship. During this time, the pair had both been married and divorced.
Since the two started dating, they have notably gushed about the positive effects of their love on their personalities, and Mike once said Fabares made people understand he wasn't an "unapproachable doomsayer."
The actor and Fabares got married in 1984, a year after "M*A*S*H" abruptly ended. The ceremony was held at Fabares's aunt Nanette Fabray's Pacific Palisades home.
Since saying "I do," the couple has remained strong, withstanding all the hardships that come their way. During the early years of marriage, the two struggled with many difficulties, first with Mike's kids and then came Fabares's and her mother's illness.
THROUGH THICK AND THIN
The happiest day of Fabares and Mike's life could have been the saddest for his children, Michael and Erin, as they found it difficult to accept their father's new bride. However, it appeared the children eventually came to terms with the change in their home as Fabares once said:
"The divorce was very hard on the kids. It took a lot of love, patience, courage and strength, but now they have two solid homes, which is what we all wanted."
While that part was settled, it wasn't the last of Fabares and Mike's life struggles as they would later face more life-threatening issues. In 2000, news came out about how the actress was recovering from a liver transplant surgery.
Danny Chung of the Alzheimer's Association, who released the news of Fabares's recovery, said the actress suffered a deterioration of her liver due to an auto-immune disorder.
However, throughout her illness and recovery process, Fabares had the support of her husband, Mike. It also turned out Fabares's family had a history of deteriorating health issues.
Her mother was once diagnosed with Alzheimer's disease, and throughout the older woman's treatment, Mike watched his wife attain the role of a career giver. However, the actor didn't know that he was preparing himself for a similar role.
Mike became his wife's caregiver after being diagnosed with auto-immune liver disorder. It is no wonder the "M*A*S*H" actor found it easy to talk about caregivers at the Aging & In-Home Services of Northeast Indiana 44th annual awards ceremony years after his wife's recovery.
Please fill in your e-mail so we can share with you our top stories!