Getty Images
Elizabeth Taylor Loved Richard Burton 'Madly' despite Divorces - He Sent Her Love Letters before His Death
Elizabeth Taylor and Richard Burton's romance was frowned upon, but they were so in love that he sent her love letters years after their second divorce.
Only a handful of relationships have attracted as much attention as Elizabeth Taylor and Richard Burton's. They cheated on their spouses while filming 1963 "Cleopatra" and tied the knot as soon as they had the chance.
Unfortunately, their marriage didn't stand the test of time. Although Taylor and Burton gave their relationship a second chance and remarried, they parted ways for good in the mid-1970s. They never stopped loving each other, though.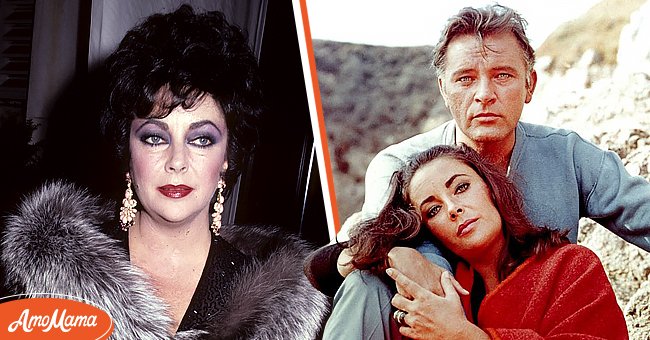 Elizabeth Taylor in New York on December 1, 1980 [left]. Taylor and Richard Burton in 1965 | Photo: Getty Images
FROM CO-WORKERS TO LOVERS
Taylor and Burton met at a party at British actor Stewart Granger's house in the 1950s when she was still a contract player for MGM. He was already a formidable Shakespearean actor.
She explained he flirted "like mad" with her and any other girl who was remotely pretty, so she quickly decided she would not become another "notch on his belt."
In the early 1960s, the two reconnected to work in the 1963 film "Cleopatra." Their first scene together had no dialogue – they just had to look at each other. She was already in love with Burton when they finished that scene.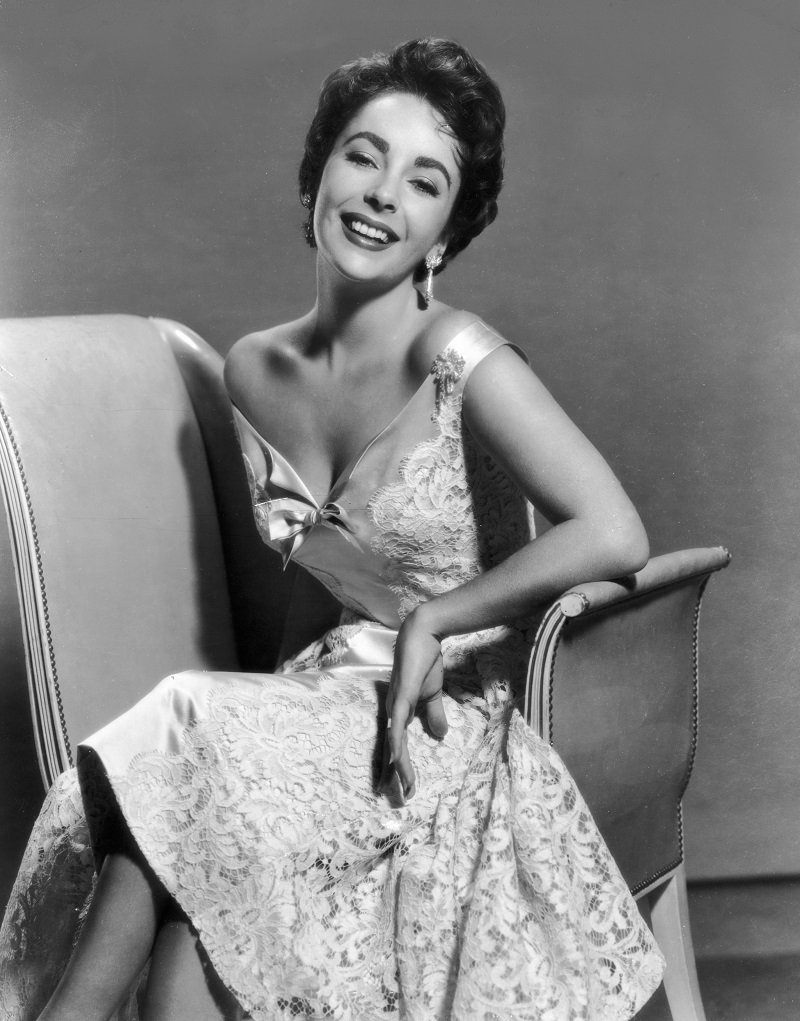 Elizabeth Taylor circa 1952 | Photo: Getty Images
Their romance raised some eyebrows because she was still married to her fourth husband, musician Eddie Fisher, and Burton was in a relationship with Welsh actress Sybil Williams.
According to Taylor, her marriage with Fisher was rocky when she started working with Burton. Still, knowing that their relationship hurt other people was not easy for Taylor and Burton.
I fell in love, and I have loved [Burton] ever since.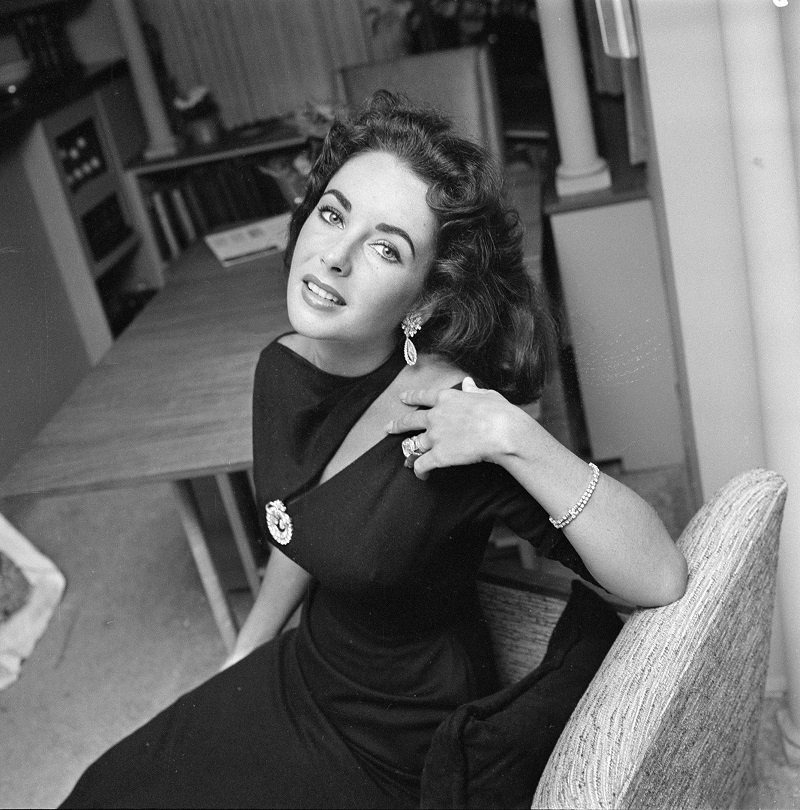 Elizabeth Taylor in Berverly Hills, California, on February 20, 1957 | Photo: Getty Images
However, their attraction was so strong that they couldn't stop it. Taylor said they were like magnets that would both pull and push each other.
Jean Marsh, who portrayed Octavia in the film, said that Italy, where they shot part of the movie, was a "hotbed of romance." Due to production issues, the actors had so much free time that Taylor and Burton were not the only ones who had an affair.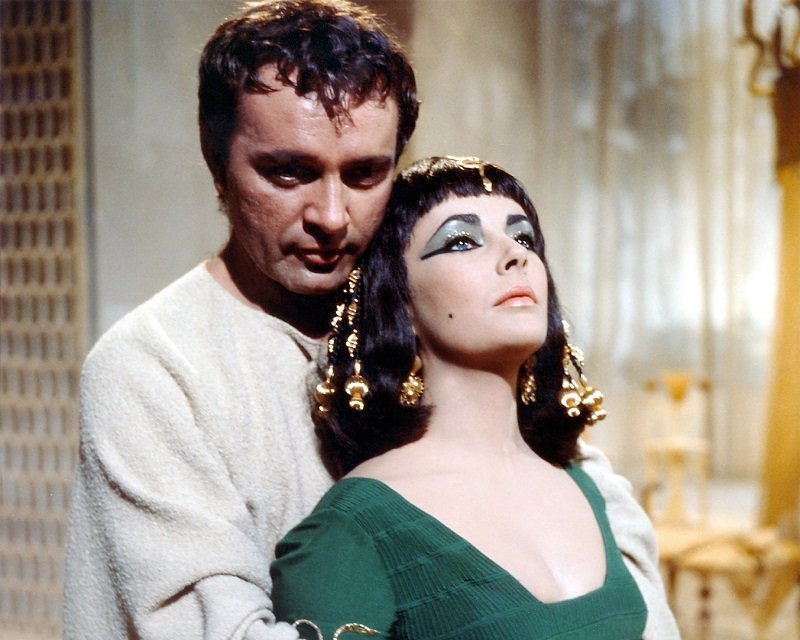 Richard Burton and Elizabeth Taylor filming "Cleopatra" in 1963 | Photo: Getty Images
Still, Burton only had short-term pleasure in mind when he started his extramarital romance with Taylor. Although Fisher was in Italy, he didn't find out about his wife's affair until his old Army friend Bob Abrams warned him about it.
When Fisher asked Taylor if she and Burton were romantically involved, she said yes. Her husband left her side for one night, then came back and slept with her for about two weeks, hoping that everything would improve on its own, but it didn't.
Fisher told Williams about the affair, and she said Burton had also had cheated on her with other women before but always came back home. Things were different with Taylor, and in 1963, Williams and Burton divorced. Fisher and Taylor parted ways a year later.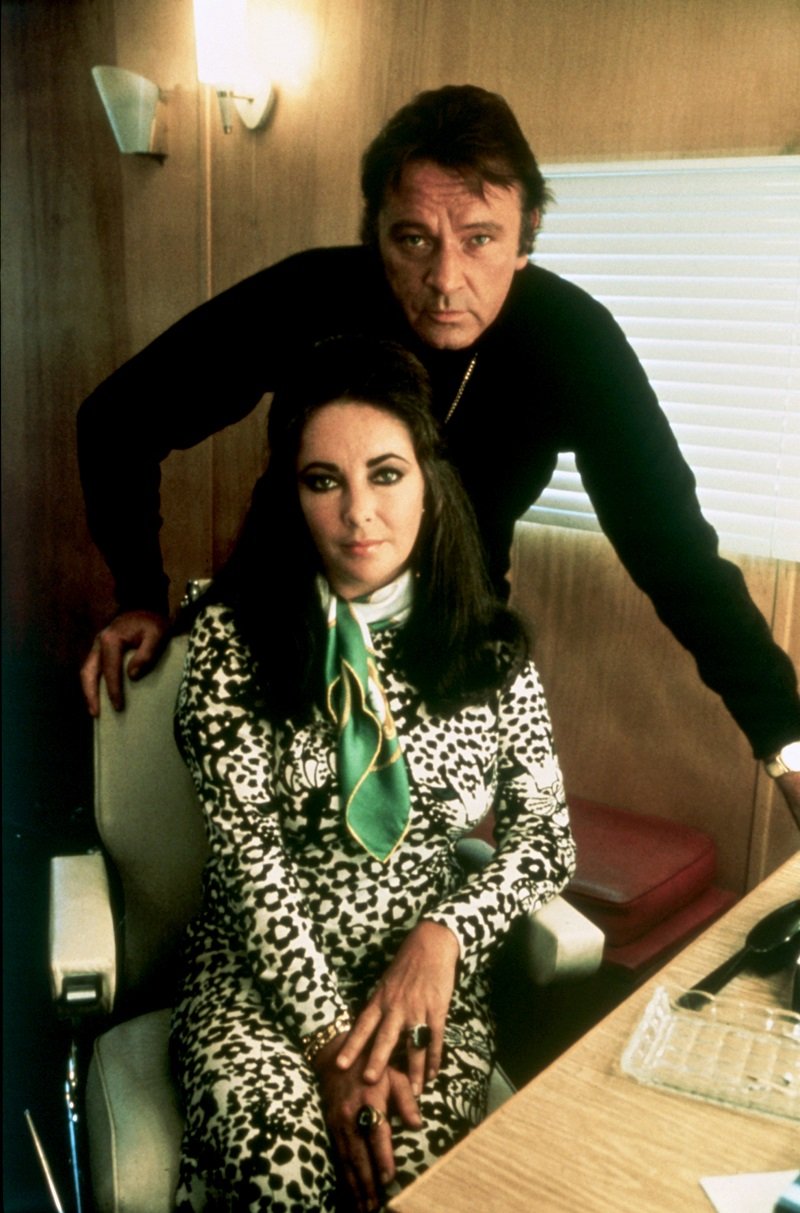 Richard Burton and Elizabeth Taylor in November 1970 | Photo: Getty Images
TWO FAILED MARRIAGES
When Taylor and Fisher divorced in early 1964, the actress was with Burton in Toronto. That March, the "Cleopatra" co-stars married in Montreal, Canada.
Taylor admitted that despite what the press wrote about their romance, she never regretted it because she has always believed in taking life in both hands and getting the most out of it. In her 1988 book "Elizabeth Takes Off," she wrote:
"When I saw [Burton] on the set of Cleopatra, I fell in love, and I have loved him ever since, practically my whole adult life."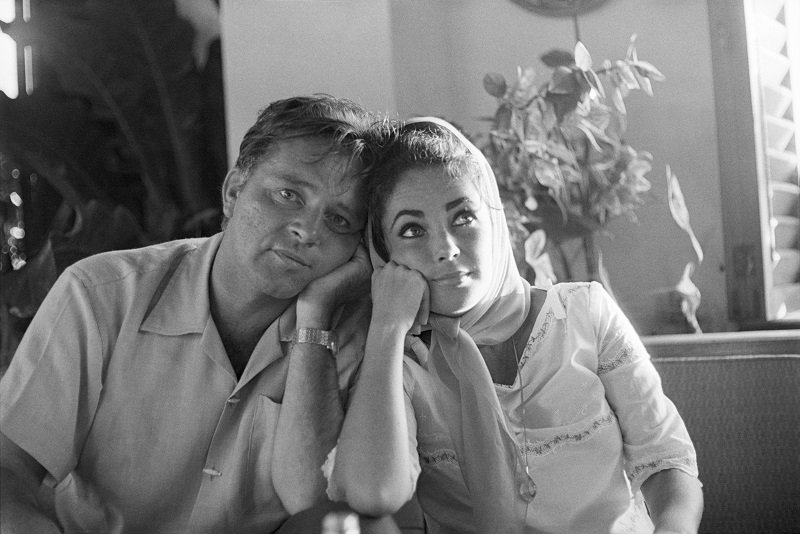 Richard Burton and Elizabeth Taylor on December 23, 1963 in Puerto Vallarta, Mexico | Photo: Getty Images
Her relationship with Burton was so unique that they kept loving each other even when they could not live together anymore. Years after parting ways, Taylor could not speak about Burton without getting emotional.
The actress admitted that her life with Burton was full of "transcendent joy." He expanded her horizons, taught her poetry and literature, and introduced her to a "jubilant lifestyle."
Unfortunately, their relationship was far from perfect. Burton had issues with alcohol and was also a womanizer who would flirt with every woman he met, including his friends' wives, female co-stars, and much younger girls.
In 1974, Taylor filed for divorce after trying "everything" to save their marriage. Burton was not ready to give up, so he wrote letters to Taylor, begging her for another chance.
A few days before his passing, he supposedly sent Taylor one final love letter.
However, he kept having affairs with other women, including a mother-of-three whose husband found out about her extramarital relationship with Burton and threatened to shoot him.
In 1975, Taylor and Burton met again to discuss the divorce settlement but fell in love again. He proposed after she learned she didn't have lung cancer, and she accepted.
They tied the knot again later that year on the banks of a river in Botswana and hoped everything would improve. As expected, it didn't: he kept drinking and having affairs, and she couldn't kick her addiction to painkillers.
Taylor and Burton's second marriage ended less than a year later, in 1976. After three months, he married British actress Suzy Miller, and she walked down the aisle with former U.S. Secretary of the Navy John Warner III.
The actress said she did everything she could to make their relationship work. Although "something" went wrong with their marriage, they remained good friends.
INFINITE LOVE
In August 1984, Burton passed away from a brain hemorrhage in Geneva, Switzerland. While he and Taylor had been separated for almost a decade and married other people, they kept talking to each other on the phone.
A few days before his passing, he supposedly sent Taylor one final love letter. He wrote that he was the happiest with her by his side and wanted to "come home" with her.
Taylor pointed out that she was still "madly in love" with Burton when he died, and she thought he was, too. In her heart, she always believed they could have married a "third and final time."
Including Burton, Taylor was married to seven men and had four children: Michael and Christopher Wilding, Liza Todd, and Maria Burton. In March 2011, Taylor passed away at 79. She said she wanted to be buried with Burton, but his wife didn't allow it. What a unique love story.
Please fill in your e-mail so we can share with you our top stories!