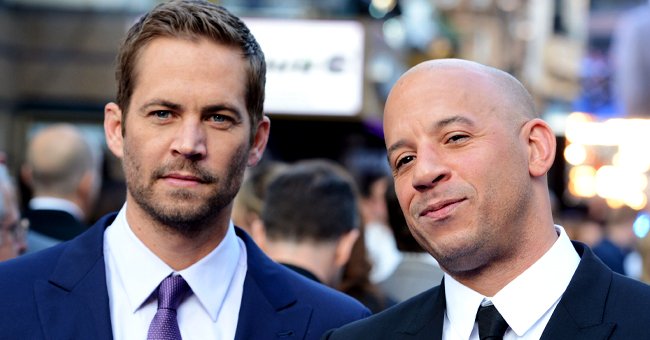 Paul Walker and Vin Diesel at the world premiere of "Fast And Furious 6" | Source: Getty Images
Vin Diesel Said Paul Walker Put Him on the 'Right Path' & Inspired Him for Fatherhood of His 3 Kids
Paul Walker passed away nine years ago, but his example and friendship still play a huge role in the life and fatherhood choices of his friend, Vin Diesel. Inside their relationship.
Vin Diesel and Paul Walker quickly became fan favorites after their stunning performances in the "Fast and Furious" franchise. The movie stars notably made the series a hit with their professionalism, but they shared a special relationship away from the camera.
Throughout the journey of their friendship, Walker was the perfect role model to Diesel. A father of one daughter, Meadow, the former was an example of what a father should be. He inspired Diesel and had an enormous influence on his friend and co-star.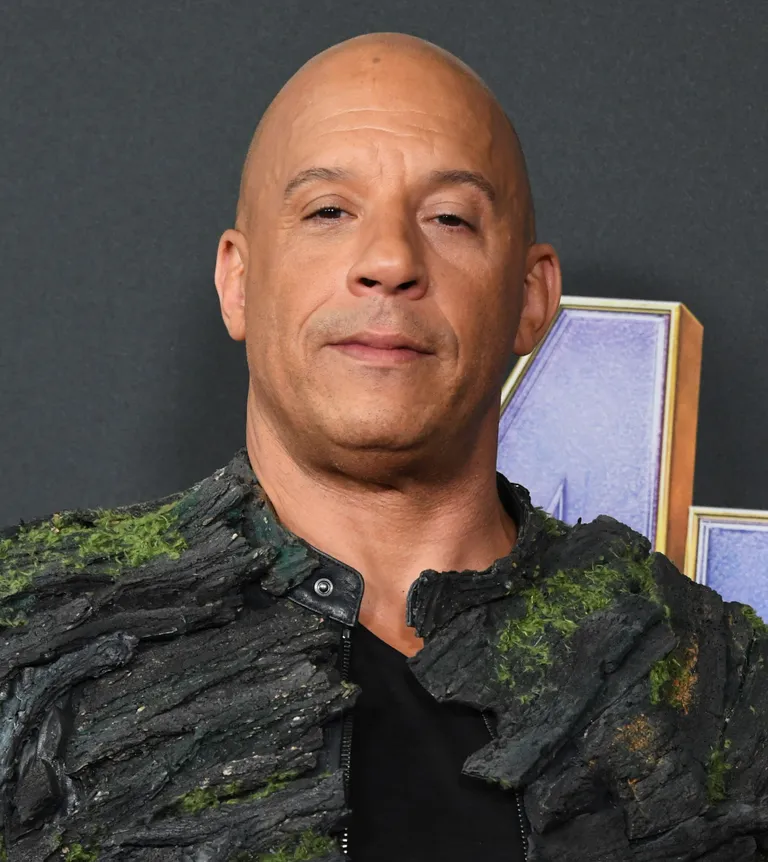 Vin Diesel at the world premiere of "Avengers: Endgame" at the Los Angeles Convention Center on April 22, 2019, in California | Source: Getty Images
Diesel's Childhood
For Diesel, being an amazing father to his three children was his top priority as he did not enjoy a relationship with his biological father.
Over the years, the actor has spoken candidly about his relationship with his father. During a chat with Maria Menounos, the father of three said he never met his biological father.
However, having a father figure was not ruled out completely for Diesel. When he was an infant, his mother became romantically involved with a man who would become the actor's father.
Diesel said his stepfather was a theater director and would always come home in costumes. Watching his stepfather live out his dream and be a member of an actors' community inspired the "Fast and Furious" star.
At that young age, Diesel decided that just like his dad, he would sojourn into the movie industry and become a top entertainer.
How Walker Inspired Diesel
For Diesel, being a big brother figure on the set of "Fast and Furious" was a walk in the park as he admitted to having a knack for looking out for his fellow actors. However, he lacked one major thing — parenting experience.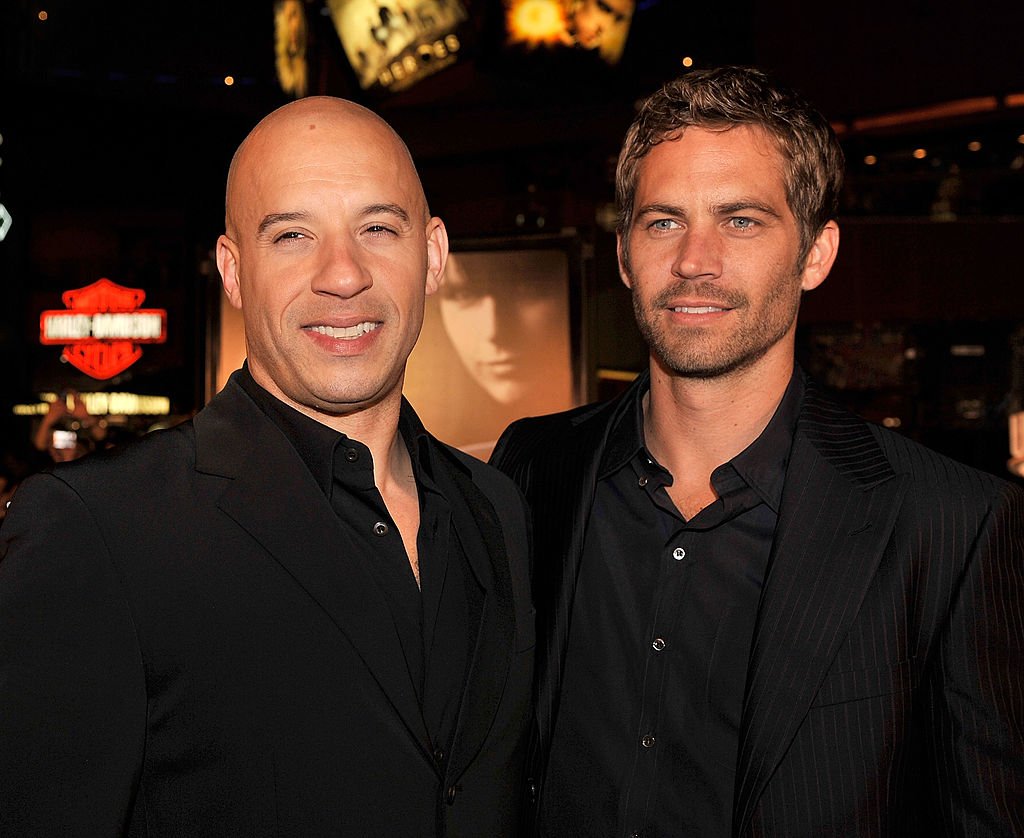 Vin Diesel and Paul Walker arrive at the premiere Universal's "Fast & Furious" held at Universal City Walk Theaters. | Source: Getty Images
At the time, Walker was already a dad to Meadow, so Diesel leaned on his late friend for insight about fatherhood. For Diesel, who became a father for the first time in 2008, his close friend provided an endless source of advice and inspiration.
According to the "Bloodshot" actor, Walker insisted that Diesel had to be present for the birth of his children. In September 2016, he recorded a Facebook Live video, where he opened up about the impact his co-star had on his personal life.
Diesel explained that Walker always encouraged him to become a father, noting that it was not scary. Even though Diesel was over 30 years old, he yielded to his friend's advice and decided to try out fatherhood.
When his first child was born, Diesel revealed that Walker told him to go into the delivery room and cut the umbilical cord. In the Facebook Live Video, he further stated:
"He must have been God sent because he put me on the right path. He set me up."
Sadly Walker passed away in 2013 after a car crash, but Diesel kept his friend's memory alive by naming one of his three children after him. Diesel said, "He is why I named my daughter Pauline because of the credit that Paul Walker deserves in my personal life."
Who Is Paloma Jimenez
Diesel shares Pauline and his two other children, Hania and Vincent, with his long-time partner, Paloma Jimenez. The duo has been together for more than a decade, but the actor went public about their relationship in 2007.
Like her man, Jimenez is not a stranger to the spotlight. She was born and raised in Mexico, but she climbed the ladder of success into becoming a famous face in the United States.
She has been spotted in various magazines and adverts for Honda, Pantene, and Coca-Cola. She has made her debut in the movie industry with an appearance in a Mexican comedy show titled "Otro Rollo con: Adal Ramones." Jimenez is also a model, and she has walked the runway several times during fashion shows.
Diesel's Thoughts About Fatherhood
Together, Jimenez and Diesel have proven to be great at parenting. For someone who had doubts about being a parent, Diesel appears to be enjoying his role as a father.
In 2008, he mentioned to Parade that he was told that having a child opened up parts of the heart that one never knew existed, and it was true.
According to Diesel, it felt like everything he had done in life was insignificant compared to being a father. The happy man said he had had a lot of parental training and finally experiencing it was a beautiful thing.
However, as an expert in action movies, the actor joked that the greatest stunt he had ever done was fatherhood. Diesel is enjoying every moment with his kids and is grateful to be enjoying it with his beautiful lady.
Everything About The Couple's Kids
Diesel and Jimenez welcomed their first child, Hania, in 2008. At 14, the young teenager is already making waves in the entertainment industry. In 2019, she made her acting debut, featuring in the animated series "Fast & Furious: Spy Racers."
The couple became parents for the second time in 2010, following the birth of their second child and son, Vincent. The little boy is growing fast and appears to be interested in acting.
He starred in flashbacks as the younger version of his father's character, Dom, in the ninth installment of the "Fast and Furious" franchise.
About his son's role in the movie, Diesel said that he did not think it would be a great idea to have Vincent on the production. However, after watching his son's performance, he could not stop talking about how proud he was of Vincent.
Pauline was born in 2015. Diesel took to his Facebook page to announce her birth and share the child's first picture. He captioned the post with lyrics from "What a Wonderful World."
The child is seven years old now, and like her siblings, she has a flair for acting. Diesel has revealed that she might be featured in the tenth installment of "Fast & Furious."
The world awaits the movie's release and is eager to witness Pauline's talents. Hopefully, she would leave everyone stunned, just like Hania and Vincent.
Please fill in your e-mail so we can share with you our top stories!