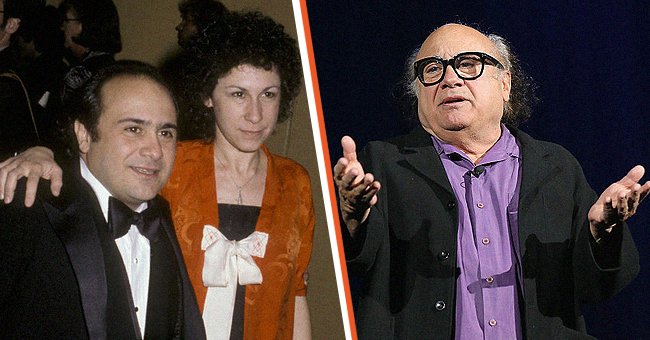 Getty Images
Danny DeVito & His Wife Are Married for 40 Years - She is 'Not Getting Divorced' Despite Their Split
For more than fifty years, Danny DeVito has been with his actress wife, Rhea Perlman, and they have been married for about four decades. Their marriage has been through some challenges, and while they are separated, these two will never get divorced.
Danny DeVito is a successful actor, producer, and writer with numerous awards to his name. The veteran actor is still making records with his awesome talent. By his side is his wife of forty years, who has also acted as his wife on screen.
DeVito and Perlman tied the knot in 1982, and they have three adult kids who are doing great for themselves. The couple has been married for four decades but has separated a few times.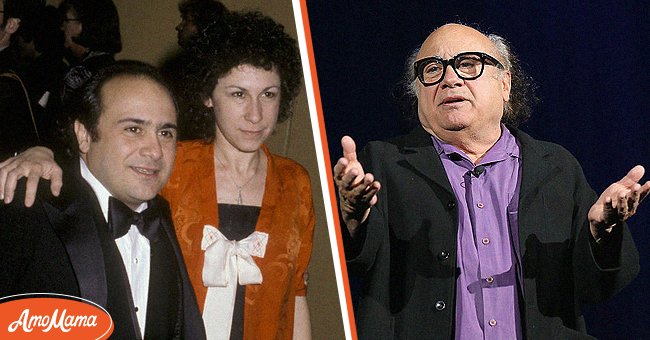 Danny DeVito and his actress wife, Rhea Perlman [left], Danny DeVito at an event[right] | Photo : Getty Images
For now, they live apart; however, their unique relationship is characterized by love, similarly shared values, co-parenting and regular communication which a split will never alter. According to the actor, he is still close to his partner.
WHAT TO KNOW ABOUT RHEA PERLMAN
Rhea Perlman is a native of Coney Island. She spent her childhood in Bensonhurst and was a talented young teen. In middle school, she was already singing, and the young actor performed in front of an audience in a talent show.
Her acting skills and consistency are impeccable and have earned her admiration over the years, involving a huge fan base, Emmy, and Golden Globes nominations.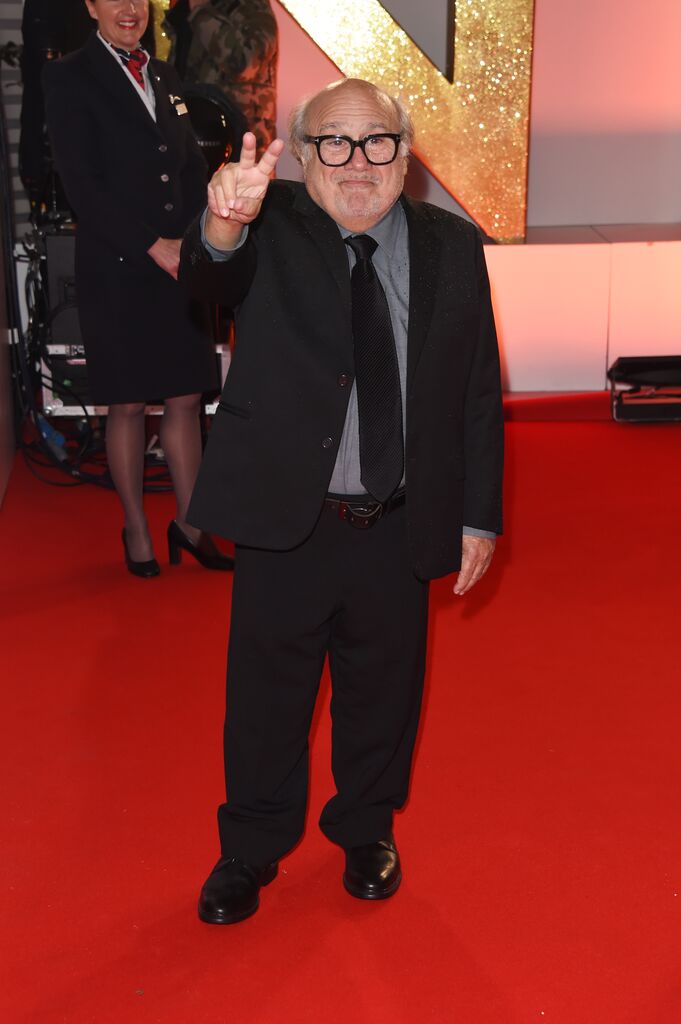 Danny DeVito attends the National Television Awards held at The O2 Arena on January 22, 2019. | Photo: Getty Images
Perlman has acted in shows, Broadway plays, and films that include "Cheers," "The Tale of the Allergist's Wife," "The Mindy Project," "Kristie," "Taxi," and "Matilda."
HOW DID DEVITO MEET HIS BELOVED PARTNER?
The duo met twenty-five years before producing their first film, "Matilda." At the time, DeVito lived in New York City and was working on a play in Mercury Theater, where he played a demented fellow.
Somehow, Perlman, who had attended the play to support her female friend, liked the character. In the actor's words:
"The young girl, who I was having my way with [in the play] —the landowner's daughter—... She was Rhea's girlfriend, Rhea came to see the show, and Rhea saw me.'"
After the show, they hit it right off by going out for a coffee. The actor spent a long time talking before he finally received Perlman's Brooklyn phone number.
While speaking in a 1996 interview to Regis and Kathie Lee Gifford, the duo admitted that their likeness for each other was mutual and instant. It did not take time before things changed; they spent their hours together and finally moved in as a couple.
Perlman was never one to hide her feelings. Despite being an actress, she confessed to being smitten by DeVito's acting. She wanted to meet him, and moving into his Manhattan residence also seemed like a dream come true when it happened.
INSIDE THEIR LONG-TERM RELATIONSHIP
The couple has had similar values and likeness. They were both in the entertainment industry and were obsessed with delivering quality performances through their works.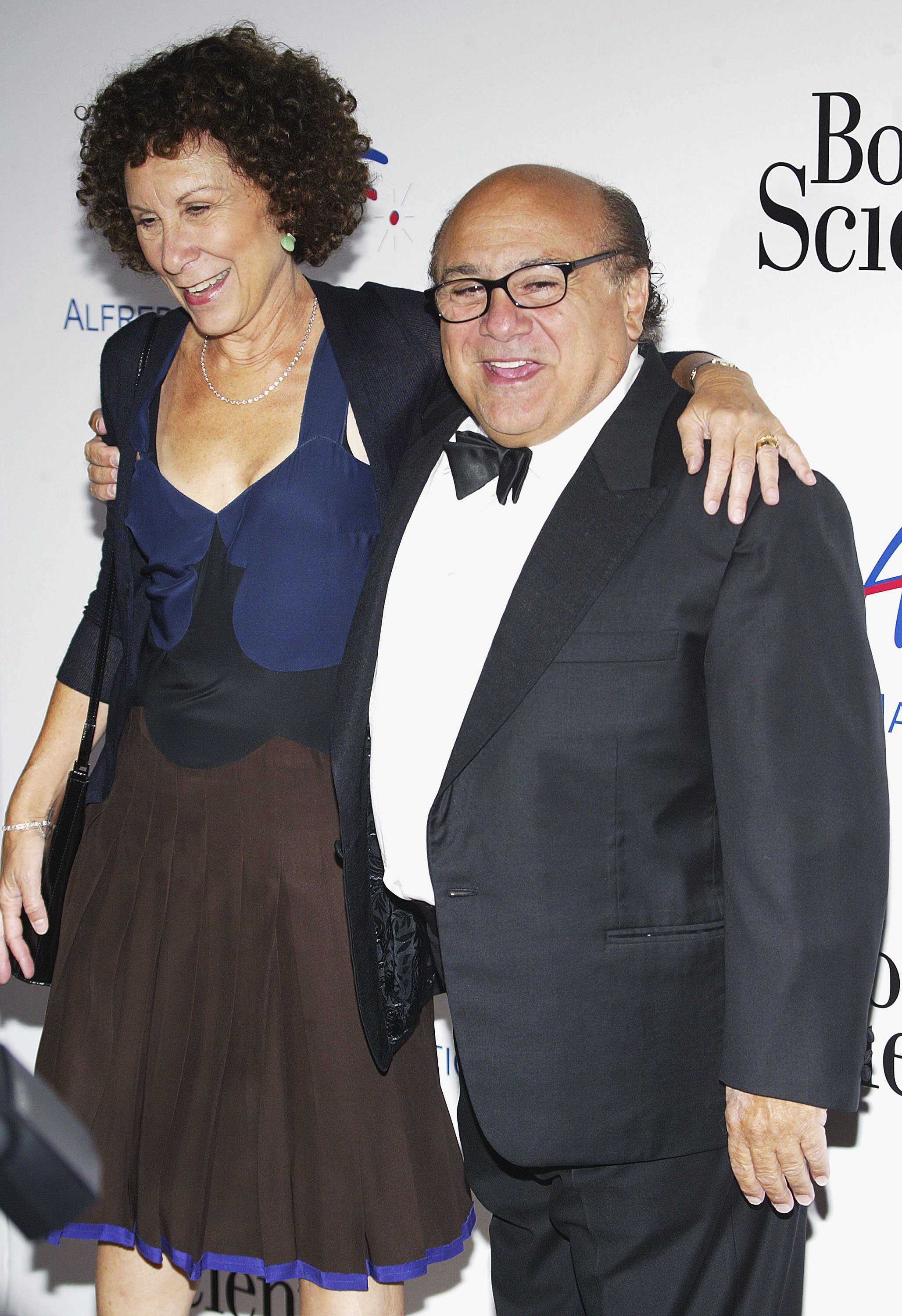 Actress Rhea Perlman and actor/director Dannny Devito attend The Alfred Mann Foundation's Second Annual Evening of Innovation and Inspiration | Photo: Getty Images
Apart from acting, they teamed up in several TV productions. Their first was "Taxi," where DeVito starred as an abusive cab driver, and his lover played her real-life role in the sitcom.
The 1996 film "Matilda" was another way they showed their excellent teamwork. The classic children's film enjoyed by adults featured the duo as an onscreen couple and ill-equipped parents to a young child with fantastic powers.
These two have had a long-term relationship but not without their share of challenges. Perlman and her husband have separated more than once. The first time the tabloids recorded their marital woes was in 2012, following DeVito's incorrigible infidelity.
Thankfully, Michael Douglas, their long-time family friend, worked tirelessly to reconcile the couple. An insider admitted that Douglas advised his friend to win Perlman back and give up his habits because she is an incredible lady.
The entertainers successfully repaired their marriage, but it lasted for only four years. They decided to split again in 2017, but they have remained great friends and excellent parents.
DID THE COUPLE REALLY SPLIT?
From time immemorial, the term "split" and "divorced" has been used interchangeably, but for this long-term couple, they have decided to modify the terms. Not many are aware that Perlman and DeVito have been separated for some years, not even celebrities like Whoopi Goldberg.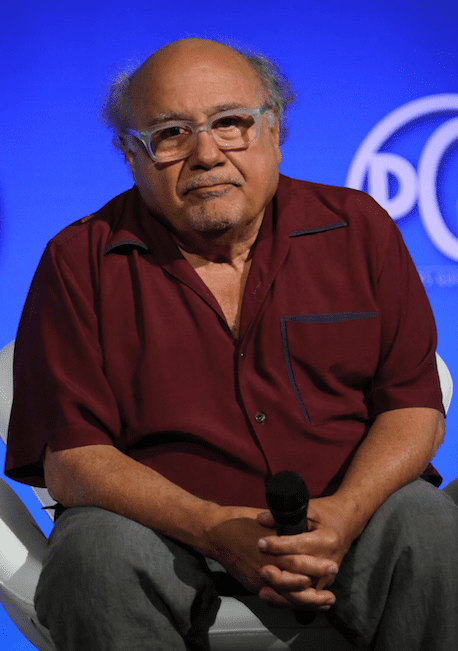 Danny DeVito speaks onstage during Producers Guild Of America's 11th Annual Produced By Conference at Warner Bros. Studios on June 08, 2019. | Photo: Getty Images
During an interview on "Watch What Happens Live With Andy Cohen," the actress explained that she split from her husband a while ago and that things became better between them.
This revelation came as a shock to Goldberg, who was seated next to the "Matilda" alum. The woman admitted that the transition was challenging at first, especially for the kids, but their current relationship status is perfect (their children relate seamlessly with both stars).
Perlman added that she often talks with her estranged spouse and that nothing much has changed in their relationship other than living in separate homes. These two still see each other regularly and agree on similar issues.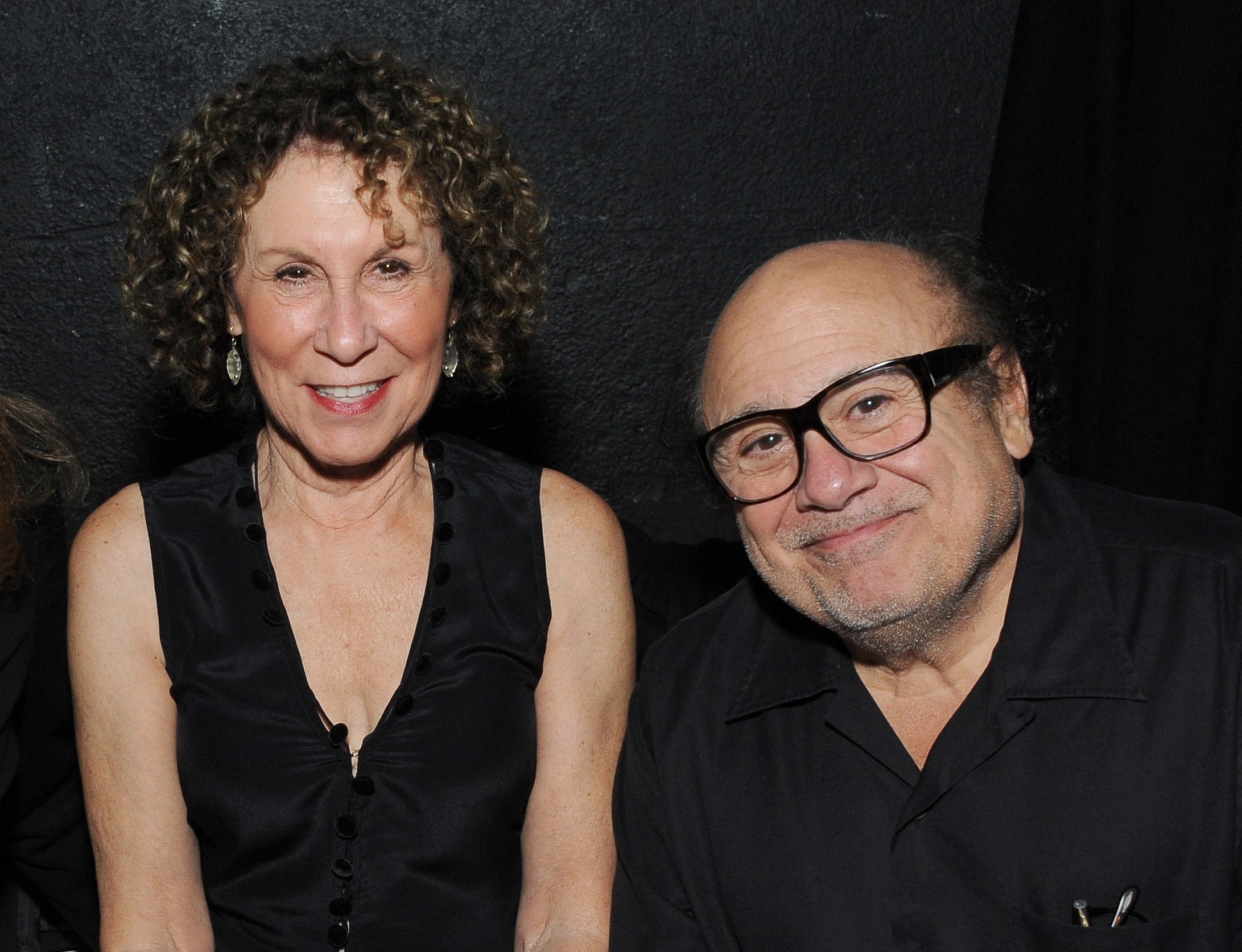 Actors Rhea Perlman and Danny DeVito attend the International Myeloma Foundations 8th Annual Comedy Celebration | Photo: Getty Images
During the interview, the guest wowed her audience with a closing remark where she maintained her split from DeVito but that they will never get divorced. According to her:
"I'm not getting divorced…..No, no, no. What for? We do live separately. We see each other a lot too."
The couple shares two girls and a boy. Lucy, their first child, was born a year after their wedding. There are no records of her as a married woman, but the 38-year-old is not doing badly on her own.
Lucy is an actress with several onscreen works as an actress and producer. Her success includes "Curmudgeon," "The Marvelous Mrs. Maisel," "Can You Ever Forgive Me?" "Little Demon," and "Shameless."
The couple's second daughter, Grace Devito, is also a film star, with lesser works to her name. She has secured her personal life away from the media's prying eyes but seems to be having fun as a single lady.
Their only brother Jake is also an actor, but he has produced, and he is skilled in the sound, electrical, and camera department. Jake has produced TV series like "Fair Chase," "Wererock," and "Quicksand."
The apple never fell far from the tree as the siblings all followed their parents' footsteps and are living a low-profile lifestyle. Although Perlman and Devito may have a few details on their romance in public, they try to be discreet and not share too much about their family.
Please fill in your e-mail so we can share with you our top stories!