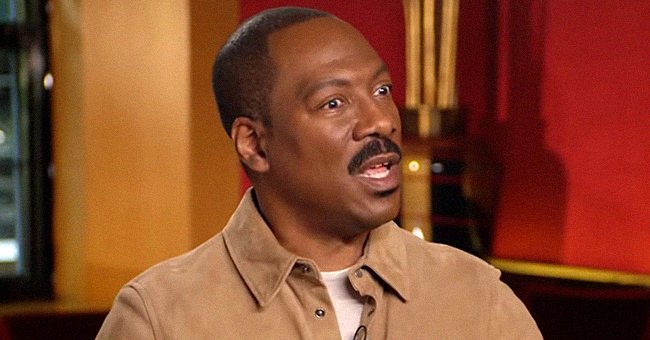 Getty Images
Eddie Murphy Was 'Laughing and Crying' over News of His Sixth Baby before Questioning Paternity
Eddie Murphy is famous as an actor, but another thing he does just as well is being a father. However, there was that one time he refused to believe he fathered a child — here are the details.
Love is a drug, but sometimes, drugs have terrible side effects — especially when the user is experiencing withdrawals. Melanie Brown knows this more than anyone else after her heart was dashed against the rocks by none other than the larger-than-life movie star Eddie Murphy.
When the two stars met at a party in June 2006, Brown knew exactly how different they were — she described him as old-fashioned, while she was more "new school."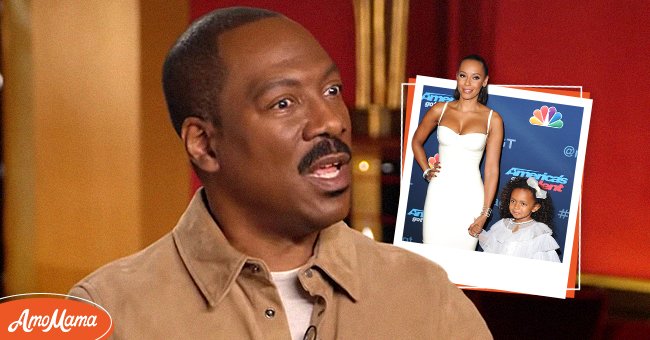 Picture of comedian Eddie Murphy [left]. Melanie Brown and daughter Angel Brown arrive at "America's Got Talent" Season 11 Live Show at Dolby Theatre on August 30, 2016 in Hollywood, California [right] | Photo: Getty Images
He was not the first celebrity she was dating, but he may have perhaps been the biggest, having built an empire of his own where he could coexist with friends and family.
As such, they were clearly from different worlds, but as the saying goes, opposites attract, and that held true for the pair because their love grew exponentially.
All that romance quickly blossomed into a conception, and when Brown told him she had a bun in her oven, he was very happy to hear it.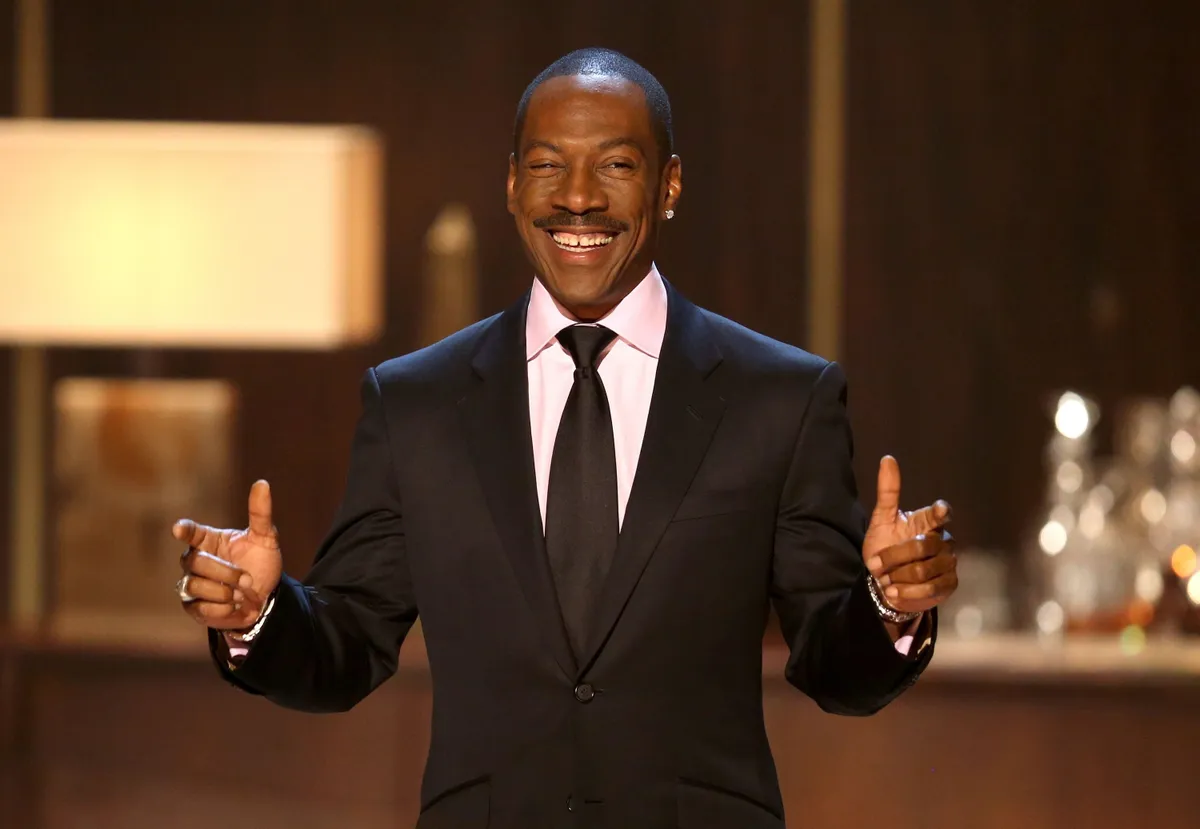 Eddie Murphy at Spike TV's "Eddie Murphy: One Night Only" at the Saban Theatre on November 3, 2012 | Photo: Getty Images
She delivered the news while they were busy grooming each other in his ensuite bathroom, and after hearing the good news, they both celebrated by jumping around the bathroom, laughing and crying.
Brown's family had never seen her so happy, so they did not very much mind that their daughter was already pregnant by a man she was yet to marry and had not spent a long time with.
It was a great love story in the making, but it somehow went spectacularly wrong, and Brown was blindsided by the turn things took.
MURPHY REQUESTED FOR PATERNITY PROOF
Brown and Murphy became an item halfway into 2006, and fans of both parties loved it for them. They were just as shocked as she was when Murphy opened up in an interview that he doubted that he was the father of her child.
In fact, by the time news of her pregnancy became public, he was already dating Tracey Edmonds even though he went on vacation with Brown August.
He told the interviewer who asked him about the child not to jump to conclusions but instead wait for a paternity test that would determine if it was his.
MURPHY'S SPOKESPERSON ON THE SUBJECT
True to his word, once the paternity results returned positive for Murphy's genes, the actor acknowledged the child born in April and named Angel Iris Murphy Brown.
He has kept up the child support, paying as much as $47k a month and expected to keep it up until the girl clocks 18.
His spokesperson issued a statement claiming the child and revealing that the actor supported his child's mother financially during the pregnancy and after.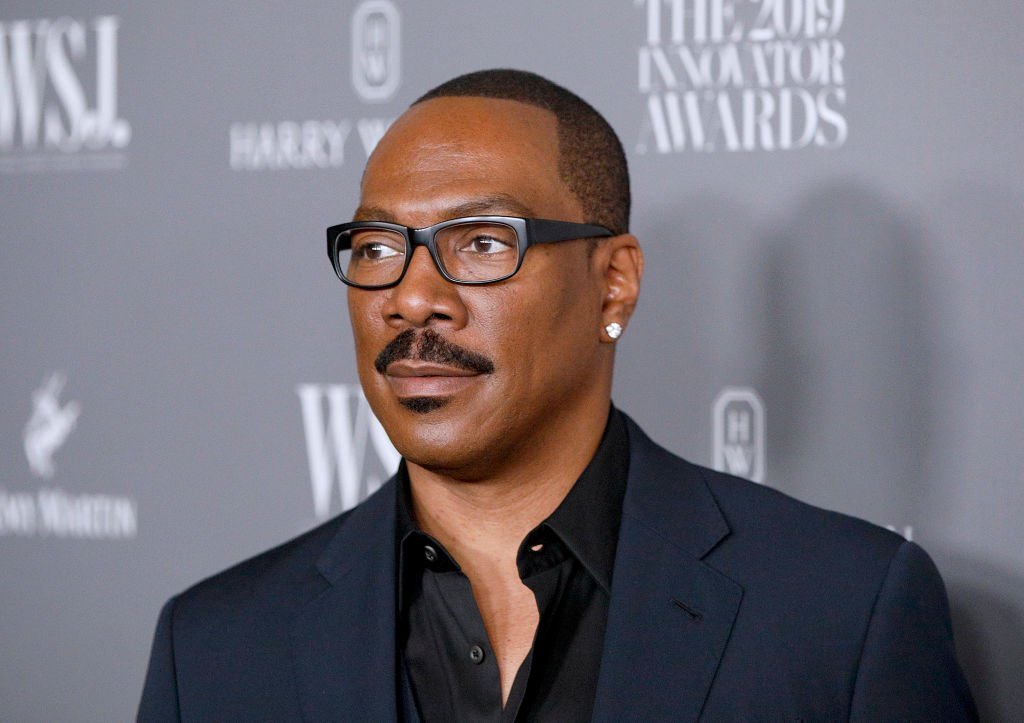 Eddie Murphy speaks onstage during WSJ. Magazine 2019 Innovator Awards Sponsored By Harry Winston And Rémy Martin at MOMA | Photo: Getty Images
The publicist was also very clear on the terms of their relationship, saying that they made no plans together and only dated briefly. The statement ended by stating categorically that Murphy "views this as a private matter, and as such, will not be making any further comments about it."
Brown was not surprised by the test results because she knew all along that it was Murphy's — most of her fans did as well but all that did not matter to the actor who stood his ground and demanded proof. The DNA test results, which Murphy took on June 11, were received by Brown, clearing all doubts.
HE STAYED AWAY FROM HIS DAUGHTER
Even though Murphy acknowledged Angel as his, for some reason best known to him, the comic allegedly remained estranged from his daughter. Brown said, "he hasn't seen his daughter. My people have contacted his people, and they just had no response to anything."
It took some doing to get Murphy even to take the test, but after the child was born, even though the actor claimed her as his, he kept the child out of his sight, which didn't sit right with Brown.
Despite all that, he has kept up the child support — paying as much as $47k a month and expected to keep it up until the girl clocks 18, making about $9,379,055 in total.
THE LESSON LEARNT
After some time, Brown moved on with her life, and Murphy kept doing his thing. The actor fathered as many as ten kids with different women, including Brown, and over the years, he realized how blessed he was to have them.
There are now receipts of the actor talking about how much he loves fatherhood and how having ten kids turned out to be his biggest blessing.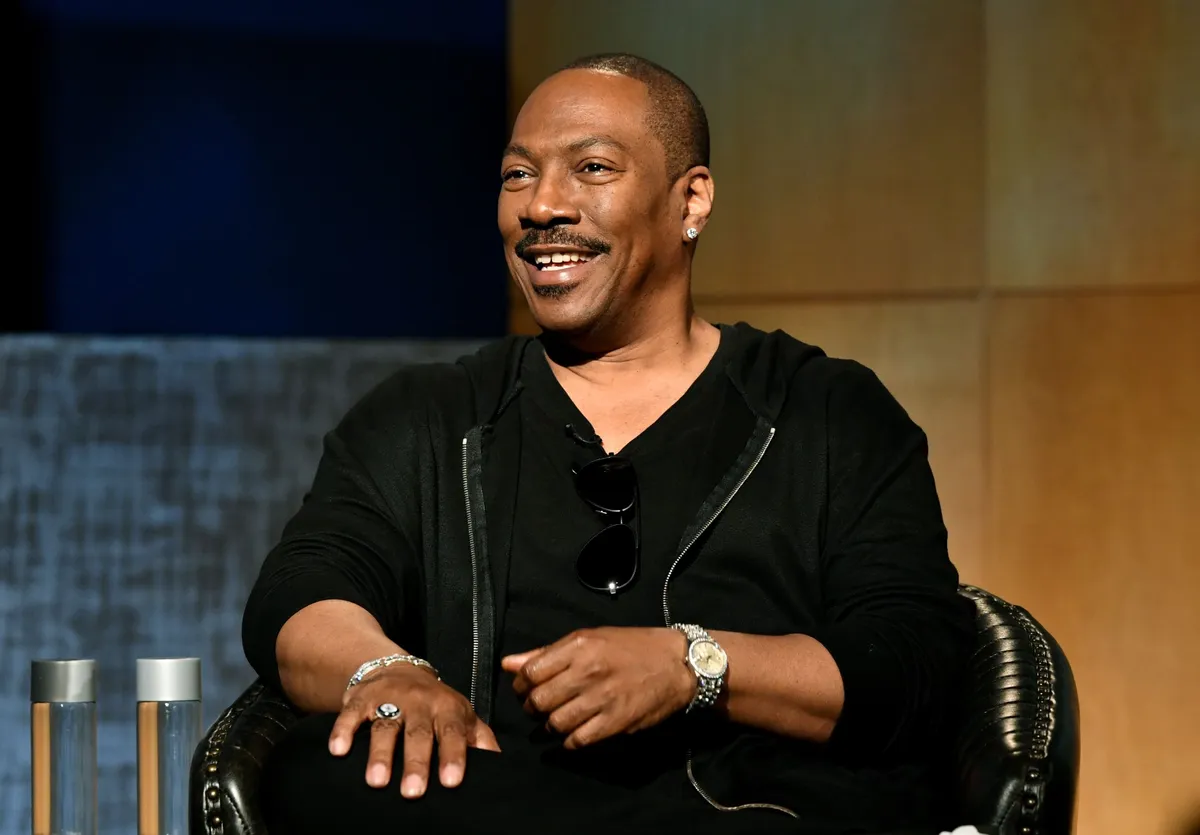 Eddie Murphy at the LA Tastemaker event for "Comedians in Cars" on July 17, 2019 in Beverly Hills, California | Photo: Getty Images
He praises the kids from time to time, crediting them to be normal people rather than "Hollywood jerk kids" and saying that no one is a bad seed.
He also once said, "I found over and over again, and along the way, I realized that if you put your children first, you never make a bad decision."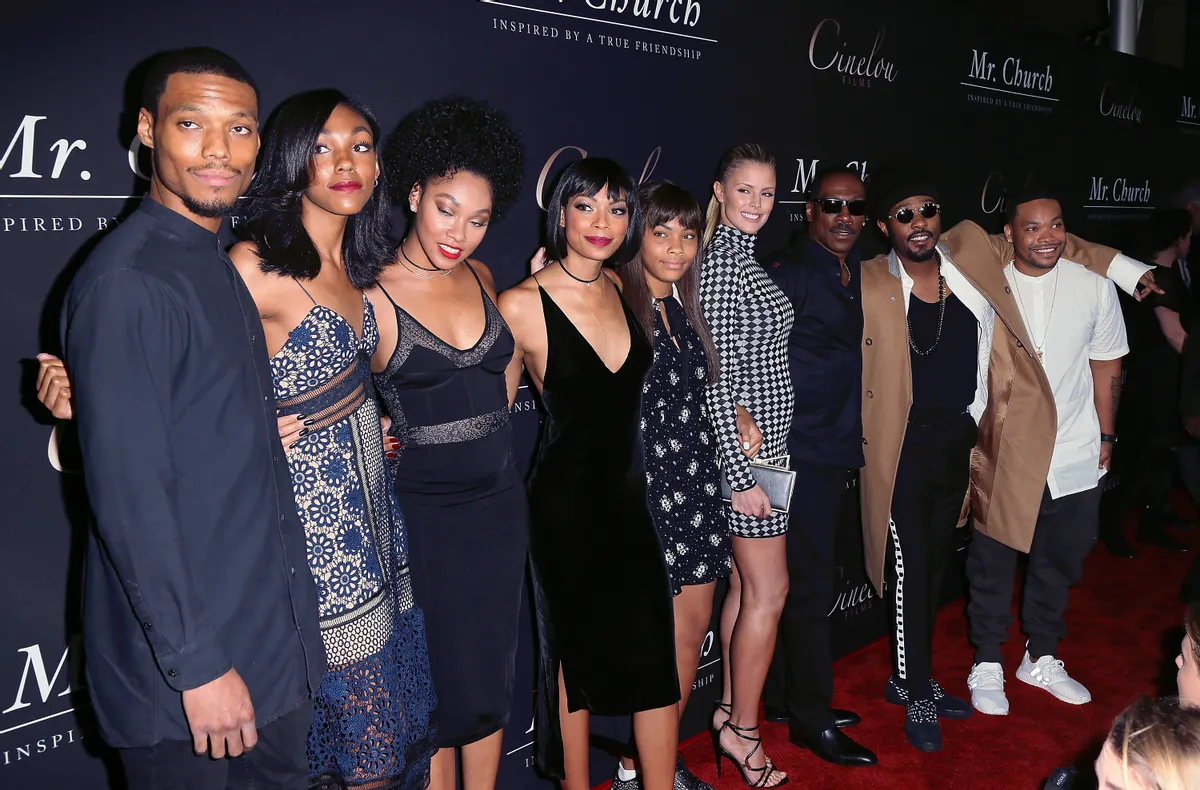 Eddie Murphy, Paige Butcher, and his children attend the premiere of Cinelou Releasing's "Mr. Church" at ArcLight Hollywood on September 6, 2016 | Photo: Getty Images
Murphy confessed that when he is at a crossroads, all he has to do is ask himself what would be better for the kids, which helps him make a good decision.
Now he avoids what he used to do in the past, including making multiple movies within a year, so that he can have time for his large family.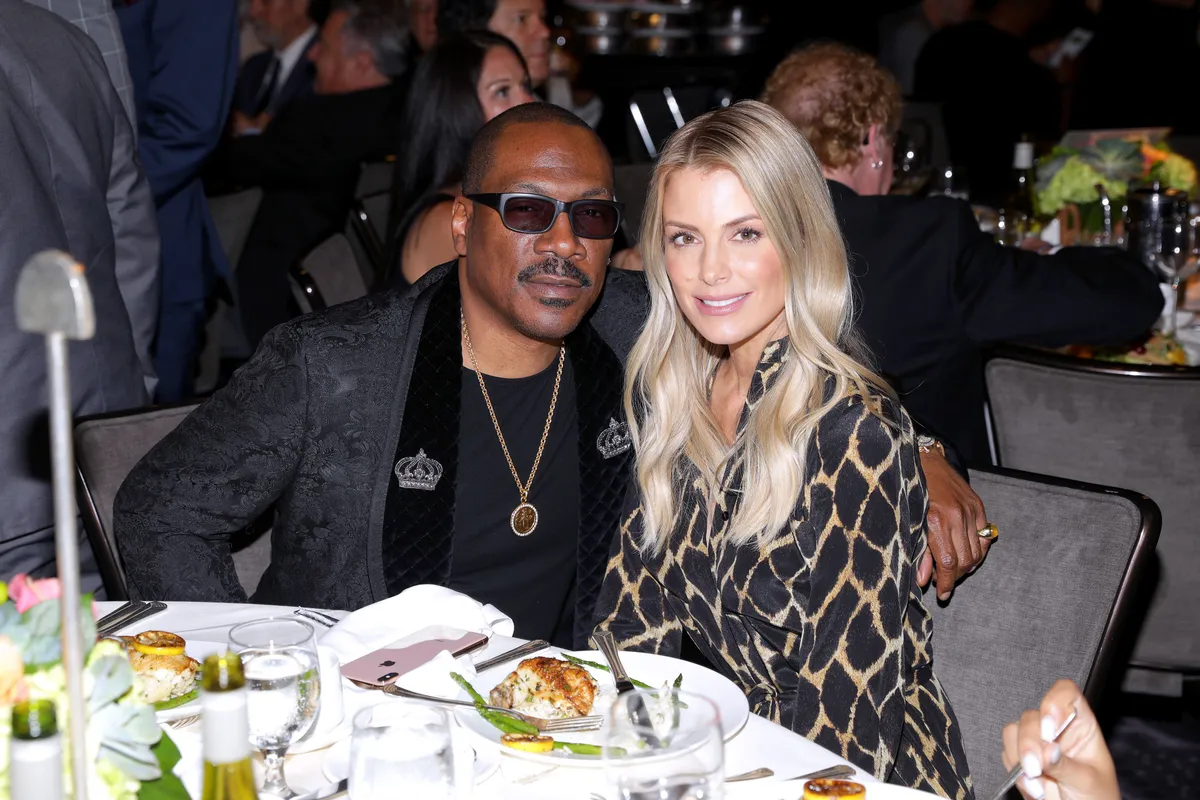 Eddie Murphy and Paige Butcher at the 19th Annual Harold and Carole Pump Foundation Gala in 2019 in Beverly Hills, California | Photo: Getty Images
The famous movie actor is currently in a committed relationship with Paige Butcher. The pair seem to be very much in love with one another and welcomed their second child together - son Max - in November 2018.
At this time, the two are engaged to one another and are expected to get married soon. The talented comedian has only been married once despite his numerous relationships. His union with Nicole Mitchell lasted from 1993 until their divorce in 2006.
Please fill in your e-mail so we can share with you our top stories!