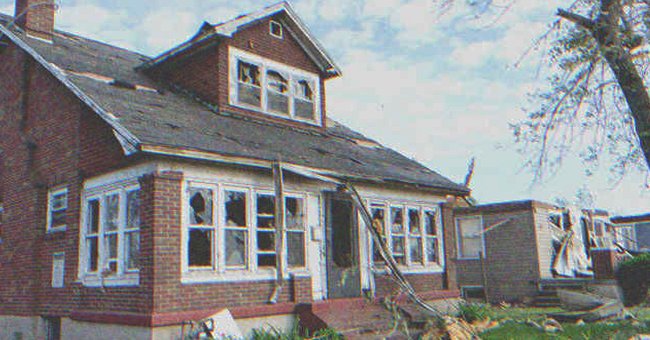 Shutterstock
Marine Veteran Searches for Mother of His Late Friend, Finds Only Ruins of Her House — Story of the Day
A marine veteran embarks on a journey to find his late friend's mother in order to hand over his tribune flag and final letter to her. But when he arrives, her house is in shambles, and the woman is missing.
Jason McKee was cleaning his house a few days before moving to a new town when he came across his marine gear in an old box in his storeroom. He started sifting through its contents when his gaze was drawn to a tribune flag and an old letter written by his late friend for his mother.
Jason's eyes welled up with tears as he held the tribune flag. It had been difficult for him to lose his best friend and comrade, but more than that, he had feared fulfilling his friend's last wish of visiting his mother and handing over the flag to her after his death.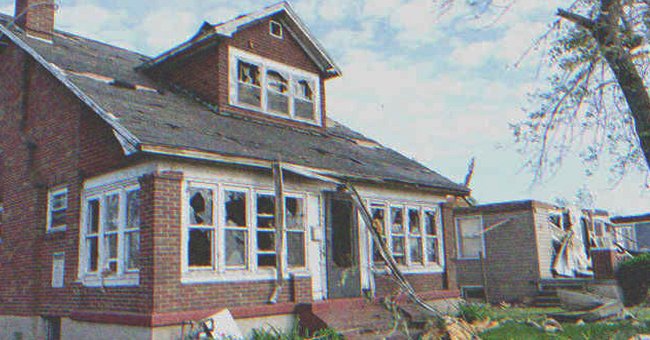 Jason visited Brandon's house only to find his mother missing | Photo: Shutterstock
Jason McKee and Brandon Stepson had been friends since their first days of training. Over the years, their friendship grew stronger as they rose through the ranks of their respective teams.
They'd planned that after retirement, they'd live their lives to the fullest, travel the world together, and relive the youth they lost because they joined the marine forces at such a young age. Unfortunately, that time never came, and it was all because of one fateful day...
"Move! Now, get moving!" An order was given to them through the sound of thunder and shells exploding, but only a few heard it. Those who had heard it listened intently, abandoning their positions and fleeing to safety. Brandon, sadly, did not.
They were leaving Italy that day and had made their way through the Adriatic Sea when they were attacked by pirates, and many of them died.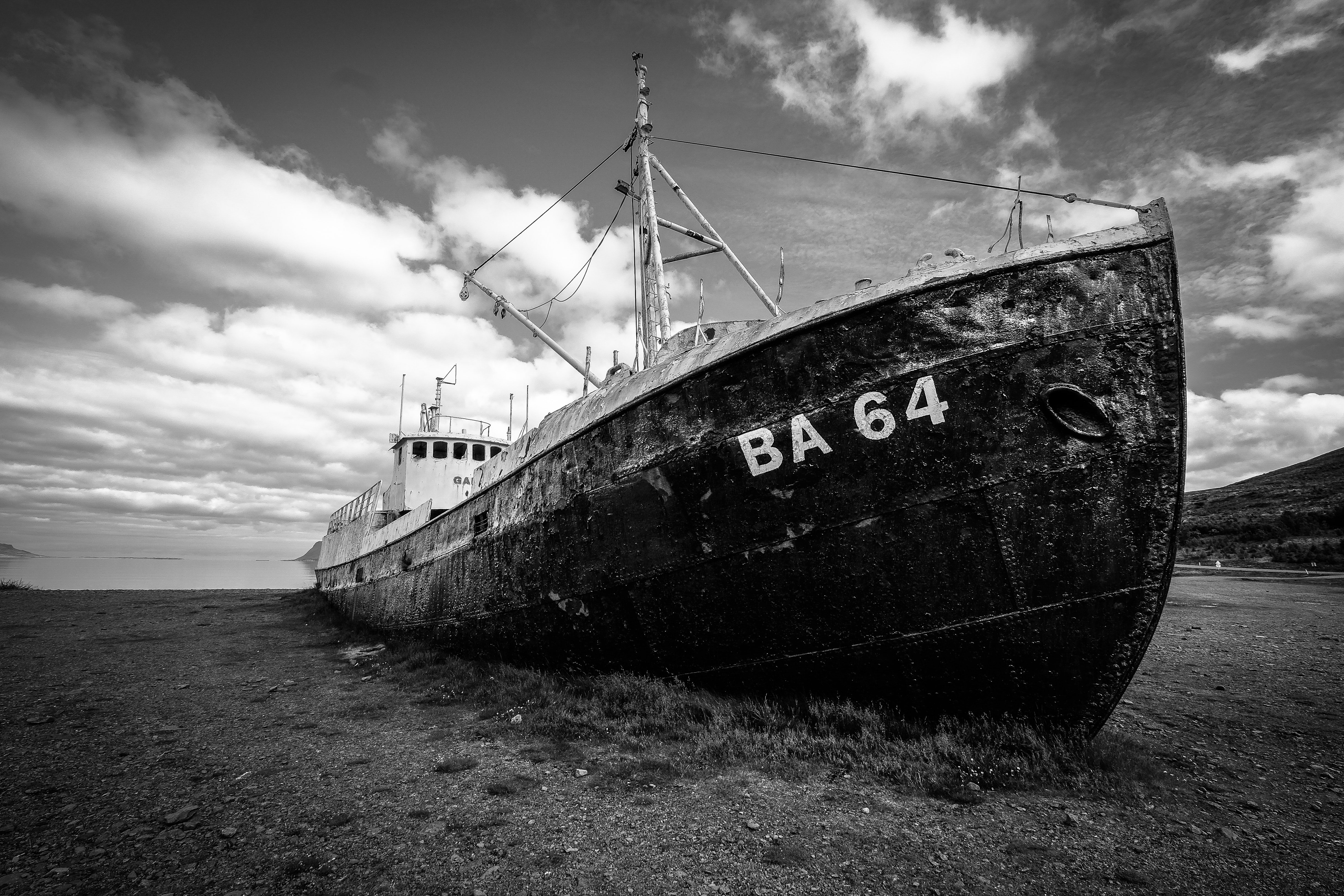 Jason, Brandon, and their team were returning from Italy when pirates attacked them | Photo: Pexels
Unfortunately, Brandon was also among the dead, but he'd died trying to save Jason. Until the last breath of his life, the man fulfilled his duties not only as a marine corp but also as a friend, and died in the arms of the vast ocean.
Fast forward 15 years since that fateful day, Jason could never forget what had happened. He had blamed himself for everything, taken early retirement, and isolated himself from the rest of the world.
However, as he came across the flag after all these years, a wave of guilt washed over him. He resolved to get over it and fulfill his friend's final wish.
Fortunately, he found Brandon's home address on the envelope of the letter he discovered inside the box. But when he arrived at the address, what he saw was far beyond his expectations.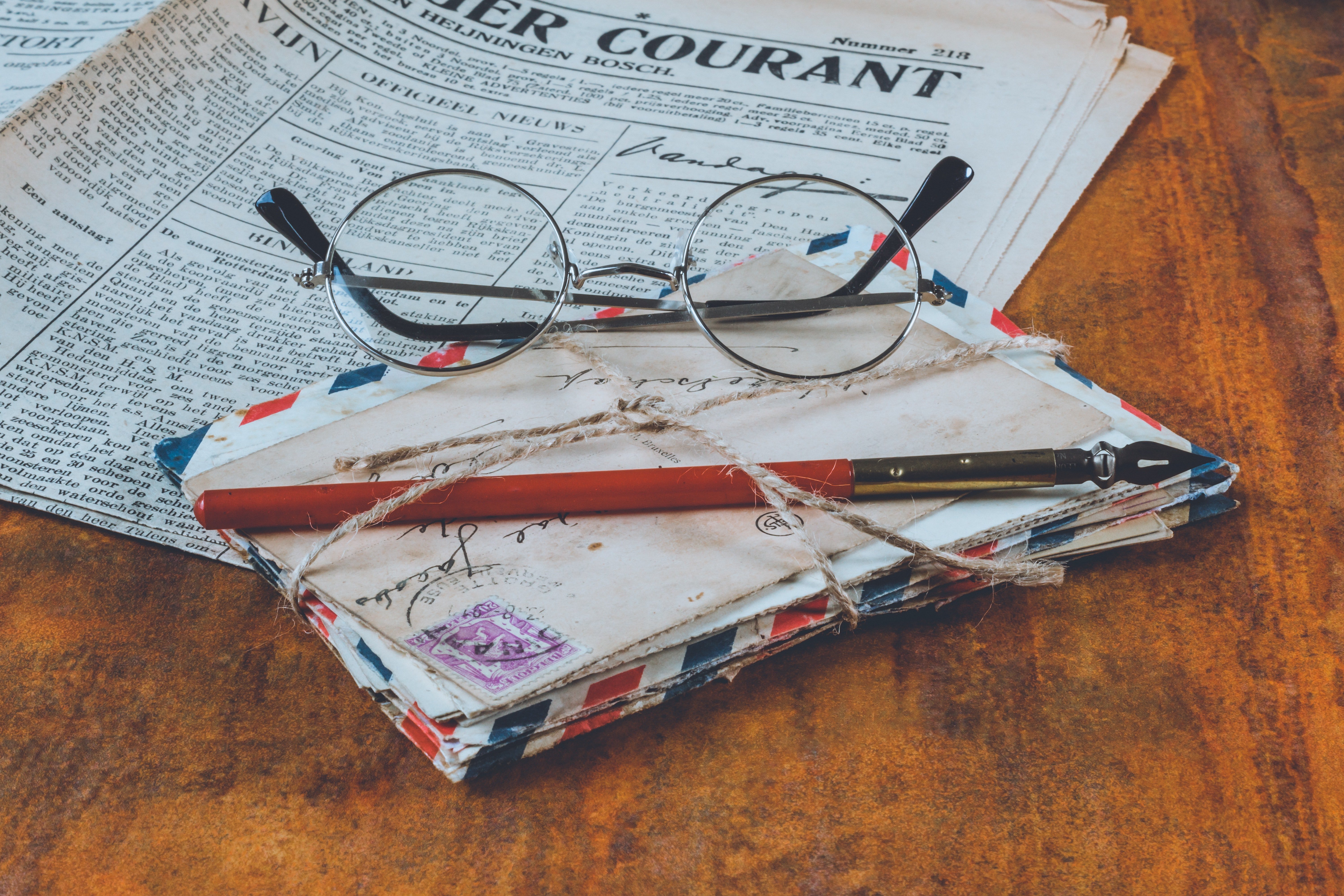 Jason found Brandon's address from his letter | Photo: Pexels
The house was in disarray, with broken glass windows, ripped wooden roofing, and an old, rusted lock on the front door. The house had an odd, eerie vibe to it as if no one had ever stayed there before, and most importantly, Mrs. Stepson had vanished without a trace.
Jason peered in through one of the windows and saw nothing but dust and a jumbled mess of objects in the living room as far as his eyes could see. "Is Mrs. Stepson no longer alive? Or, did she relocate somewhere?" the man pondered as he arrived at the backyard, which was in no better condition.
The litter was all out in the open, and a strange odor hit him right away.
Wondering if he'll be able to fulfill his friend's last wish, Jason went from door to door in the neighborhood inquiring about Mrs. Stepson, but nobody knew anything.
Dejected, he had almost left the neighborhood when suddenly a voice interrupted him. "Are you looking for Evelyn Stepson?"
Jason turned around and saw an old woman, probably in her early 90s, standing with a cane on the porch of a nearby house. She motioned for him to come, and Jason dashed over to her.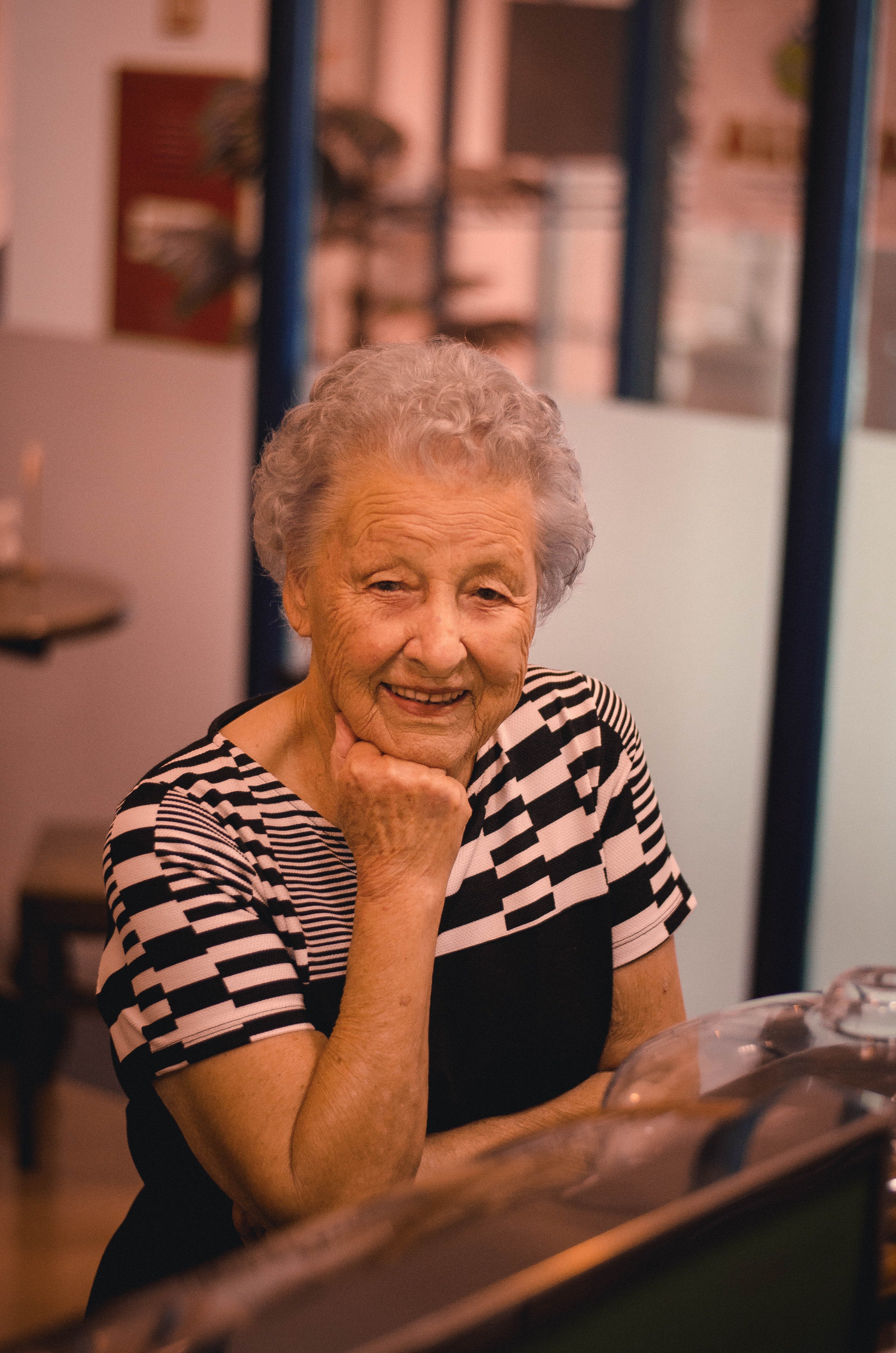 Jason was about to leave the neighborhood when an old lady stopped him | Photo: Pexels
"Do you know her, ma'am? Her son Brandon Stepson used to be in the marines. I'd like to meet her."
"I can never forget her," the woman replied, tears welling up in her eyes. "Evelyn and I were classmates. It was strange that we ended up in the same neighborhood later on. She was a very charming and happy woman until she didn't receive that letter."
"The letter?"
"Those mariners sent her a letter informing her that her son had died. Evelyn was adamantly opposed to believing it. She just kept saying her son would be back soon."
"So is she still alive or…."
"To be honest, I'm not sure either. But I can provide you with an address. I saw her leaving the house one night and asked her where she was going. She stated that she was leaving for the countryside.
"Apparently, Brandon had promised her that he would build her a house there because she loved the countryside. That day, she handed me a note and told me that if Brandon came here, to tell him she was at their old house. I have the address. I'll get it for you."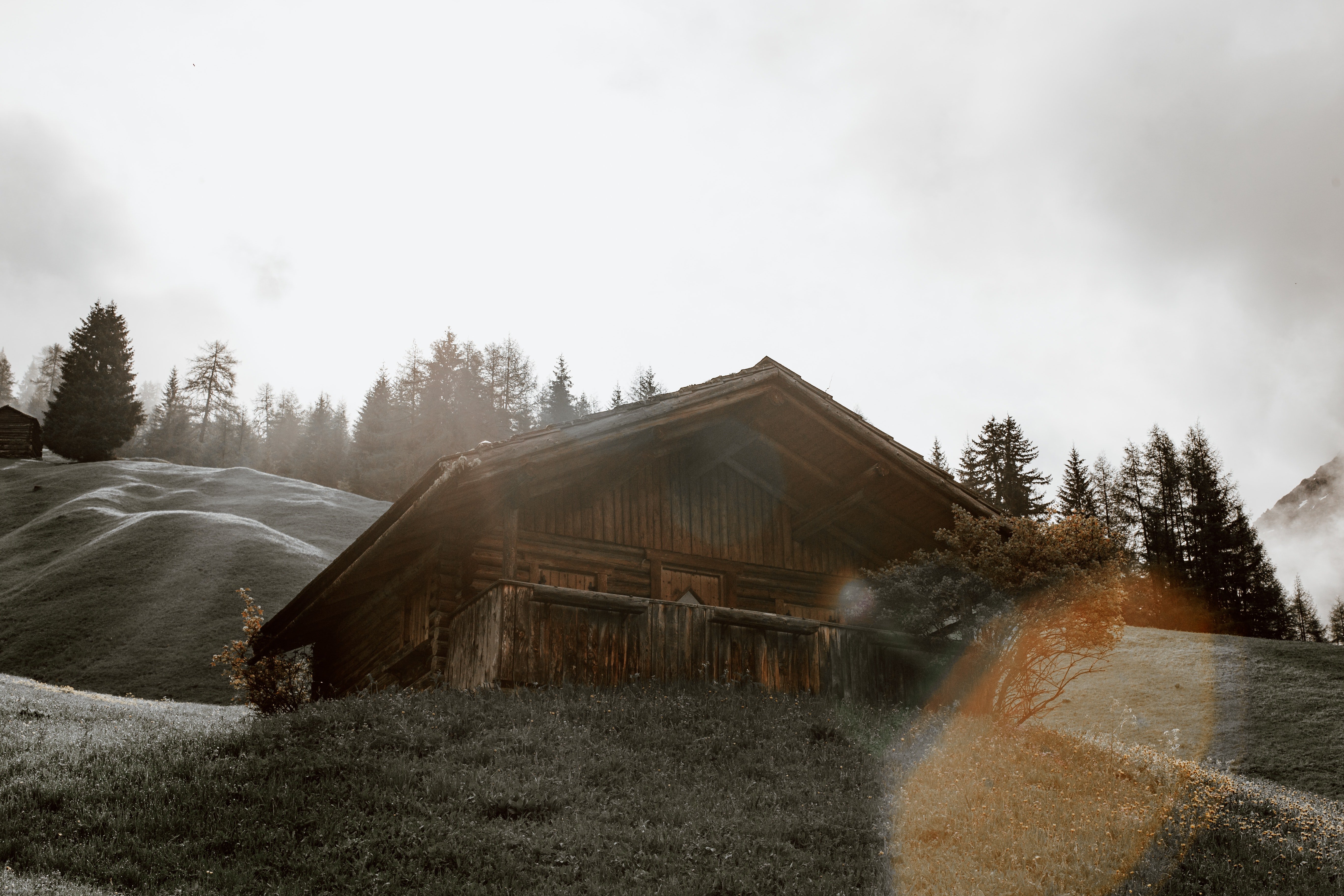 Jason learned Mrs. Stepson was living in her countryside house | Photo: Pexels
"Thank you so much, ma'am," Jason said and exited the house with the address. Then he rented a car and headed to his next destination, which was in no better condition. It was an old, dilapidated wooden cottage, but there was no lock on the front door, which gave Jason hope that he could still find Mrs. Stepson.
He took a deep breath and knocked on the door. "Hello? Is anyone home?"
A few minutes later, the door opened, and an old lady emerged from inside.
"Hi. Are you Evelyn Stepson? I'm Jason McKee. I'm Brandon's friend."
"You're Brandon's friend?" The old lady's face abruptly lit up. "I knew my son would come. I knew he was alive! But where is Brandon? He's hiding somewhere to surprise me, isn't he?"
"I'm sorry, Mrs. Stepson, but Brandon is not here with me," Jason spoke softly. "But he wrote you a letter. I came here to give it to you."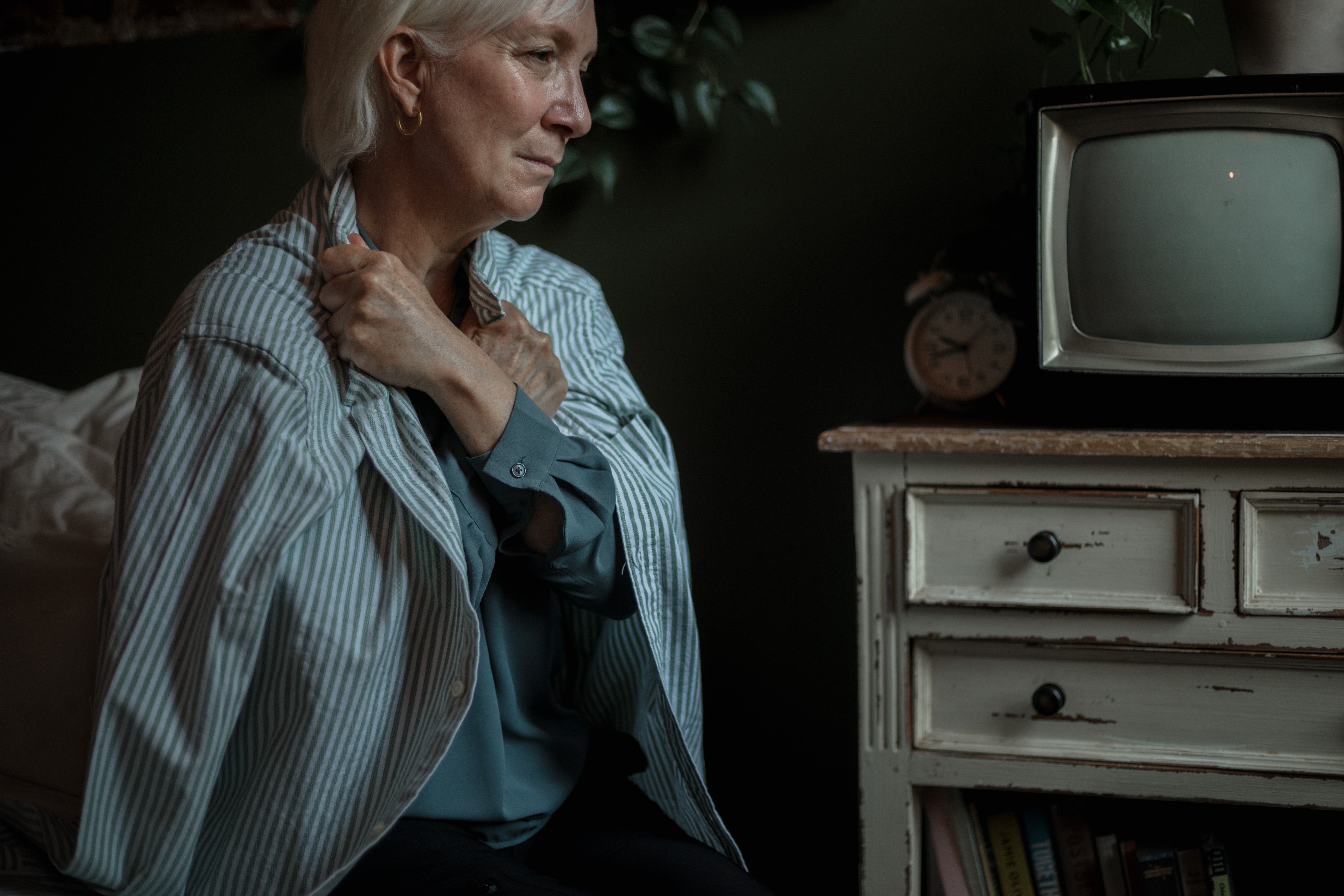 Mrs. Stepson accepted the truth that Brandon was no more | Photo: Pexels
Suddenly, Mrs. Stepson's happiness faded, and it turned into tears. She walked inside, holding the letter Jason had given her, and opened it with trembling hands.
Dear Mom,
I hope you're doing well. I'm sorry I can't come home often. But I want you to know that I love you and miss you. I hope this letter never reaches you, but if it does, it will be when I'm no longer alive. Promise me that if you find this letter, you won't suffer and blame yourself for anything. You should live a long and happy life, mom. That's what I have wished for all my life, and what I want you to do when I am not there.
With love, Brandon.
As Evelyn finished reading the letter, she covered her face with her hands and burst into tears. Jason consoled the old lady and handed the flag to her. "I'm sorry I was late, Mrs. Stepson. It was Brandon's last wish that you should receive the flag and the letter when he's no longer here. He was one of the bravest amongst us."
The elderly lady clutched the flag in her hands and hugged it tightly. "I was hoping he'd return one day. He had promised to build me a house here, so I came here. But my son...he will never return..."
Jason felt so terrible for the poor lady that his heart sank. He decided to fulfill Brandon's other wish and renovated Mrs. Stepson's countryside house. The elderly lady lived there until she died, and in her final days, Jason stayed by her side and cared for her in the same way Brandon would have if he had been alive.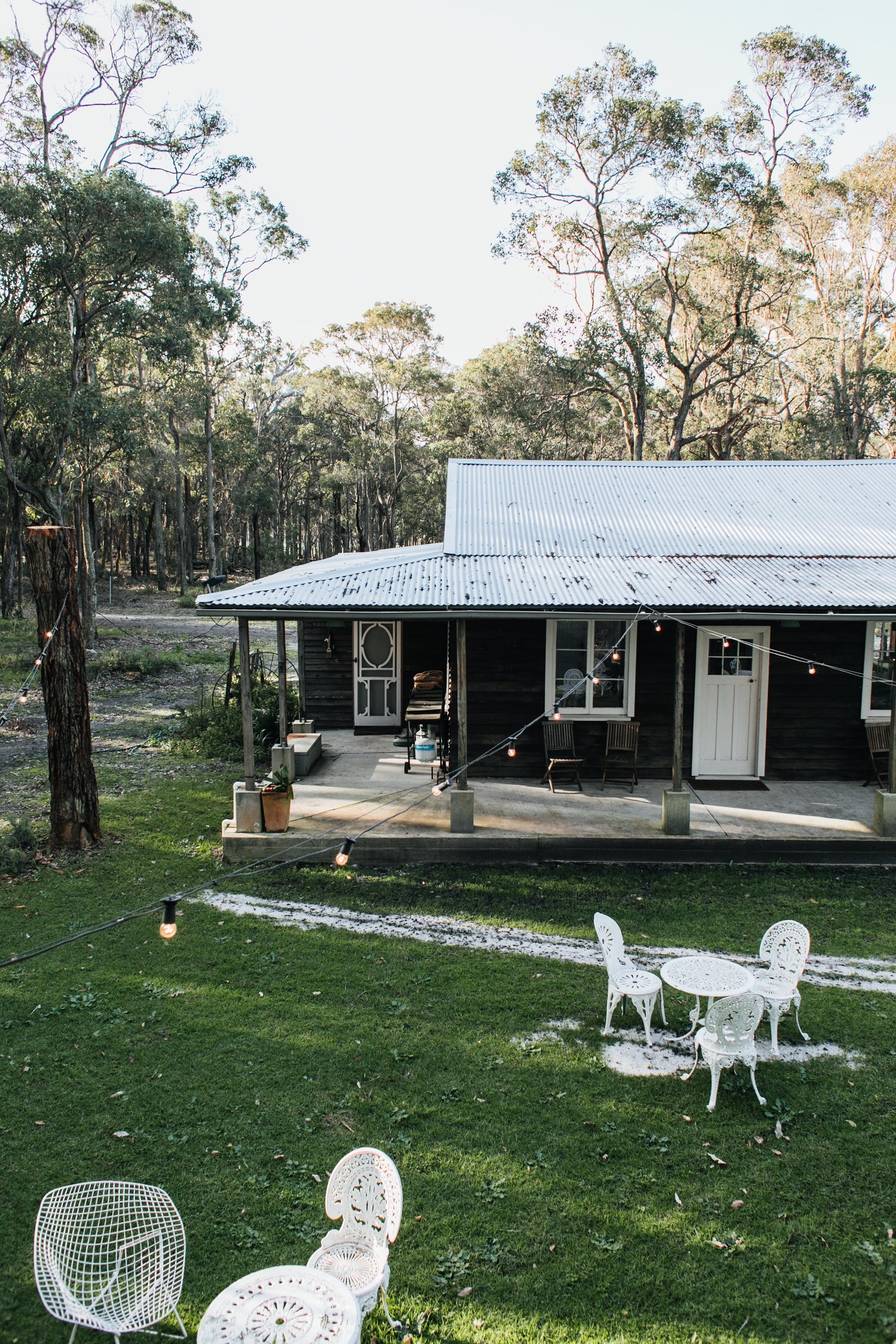 Jason renovated Mrs. Stepson's countryside house | Photo: Pexels
What can we learn from this story?
Don't blame yourself for everything. It was an accident that Brandon died while saving Jason. Jason should not have blamed himself for what happened and should have met Mrs. Stepson sooner.
True friendships still exist. Jason fulfilled his duty as a friend by caring for Brandon's mother in the same way he would if he were still alive.
If you enjoyed this story, you might like this one about a 6-year-old boy who begs a grocery store cashier to help him find Santa for his bedridden mother.
This account is inspired by our reader's story and written by a professional writer. Any resemblance to actual names or locations is purely coincidental. All images are for illustration purposes only. Share your story with us; maybe it will change someone's life. If you would like to share your story, please send it to info@amomama.com.
Please fill in your e-mail so we can share with you our top stories!