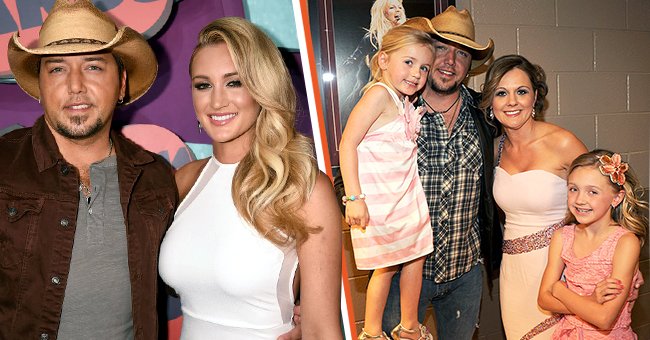 Getty Images
Jason Aldean's Marriage of 12 Years Ended after He Kissed Future Wife & He 'Wouldn't Change' It
Country singer Jason Aldean was caught kissing another woman in public, ending his marriage. A few years later, he married the woman with whom he cheated.
Hearing news about infidelity is nothing new in the entertainment industry. Often, it is followed by a lengthy apology and a lifetime of regret, but not for Jason Aldean, who says he wouldn't change a thing after cheating on his wife.
A few years after his photo kissing Brittany Kerr went public, Aldean's wife, Jessica Ussery, filed for divorce, and he went on to marry the woman with whom he cheated.
ALDEAN AND USSERY'S RELATIONSHIP
Ussery was the country singer's high school sweetheart in Macon, Georgia. They have been in love since Aldean was 17 and tied the knot on August 4, 2001. Not long after, the couple welcomed two beautiful girls, Keely and Kendyl.
For years, the pair made their relationship work. Aldean chased after his dream as a musician while Ussery dealt with the finances and all the other tasks. Although they had their differences, Aldean said their dynamics worked well for their family. In a 2005 interview, he shared:
"I'm an open book. I'm very family-oriented. I'm a family man."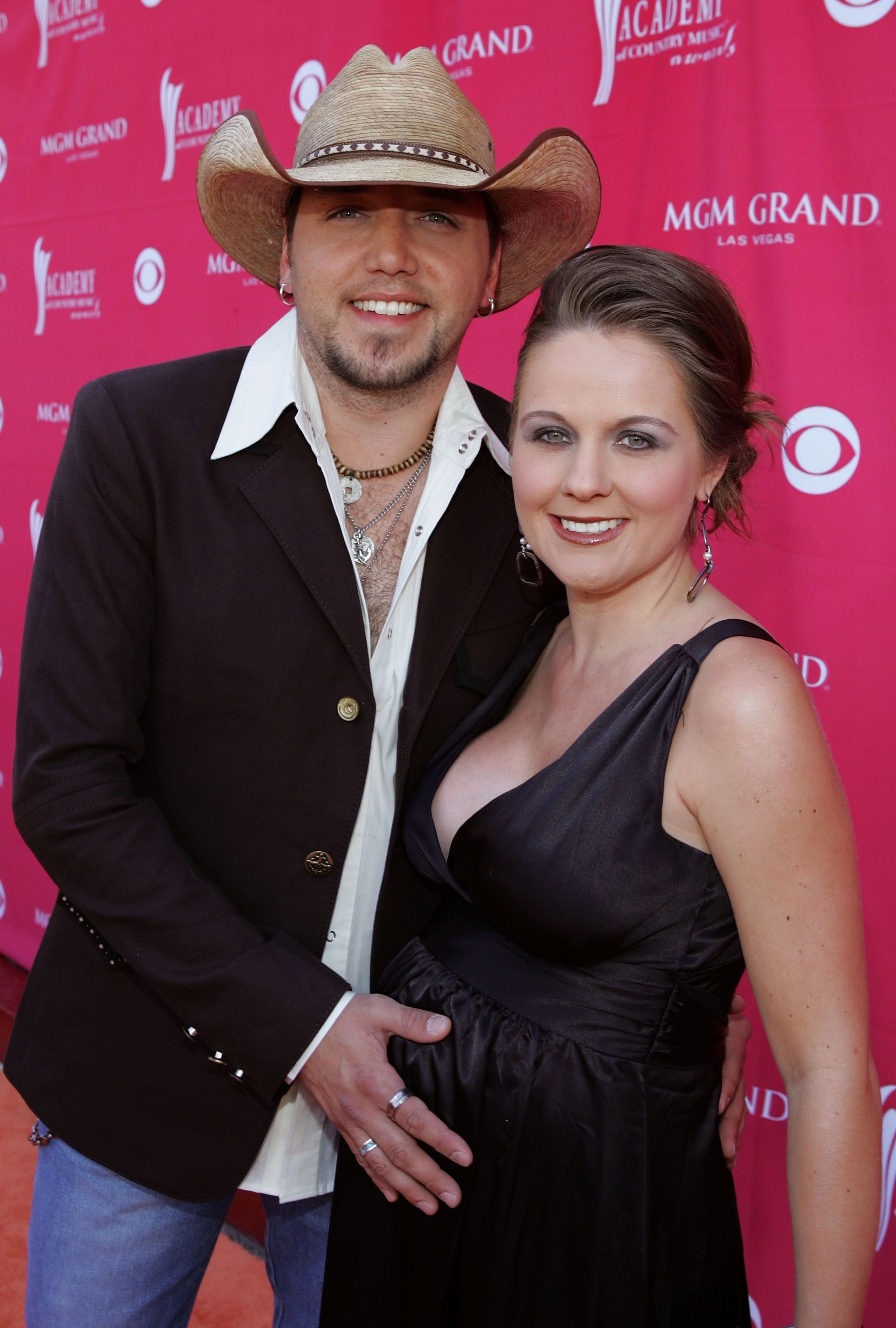 Jason Aldean and Jessica Ussery at the 42nd Annual Academy Of Country Music Awards held at the MGM Grand Garden Arena on May 15, 2007 in Las Vegas, Nevada. | Source: Getty Images
True to his word, Aldean remained open about his family and would talk about his strong bond with Ussery. In 2011, the "Got What I Got" singer said of him and his wife:
"We're best friends. I don't even know if you can describe it. I mean, it just doesn't work without her, you know what I mean?"
However, Aldean broke his supposed best friend into pieces the following year when he publicly cheated on her. Photos of him kissing Kerr in a Los Angeles bar surfaced on the internet, leaving a big dent in his marriage.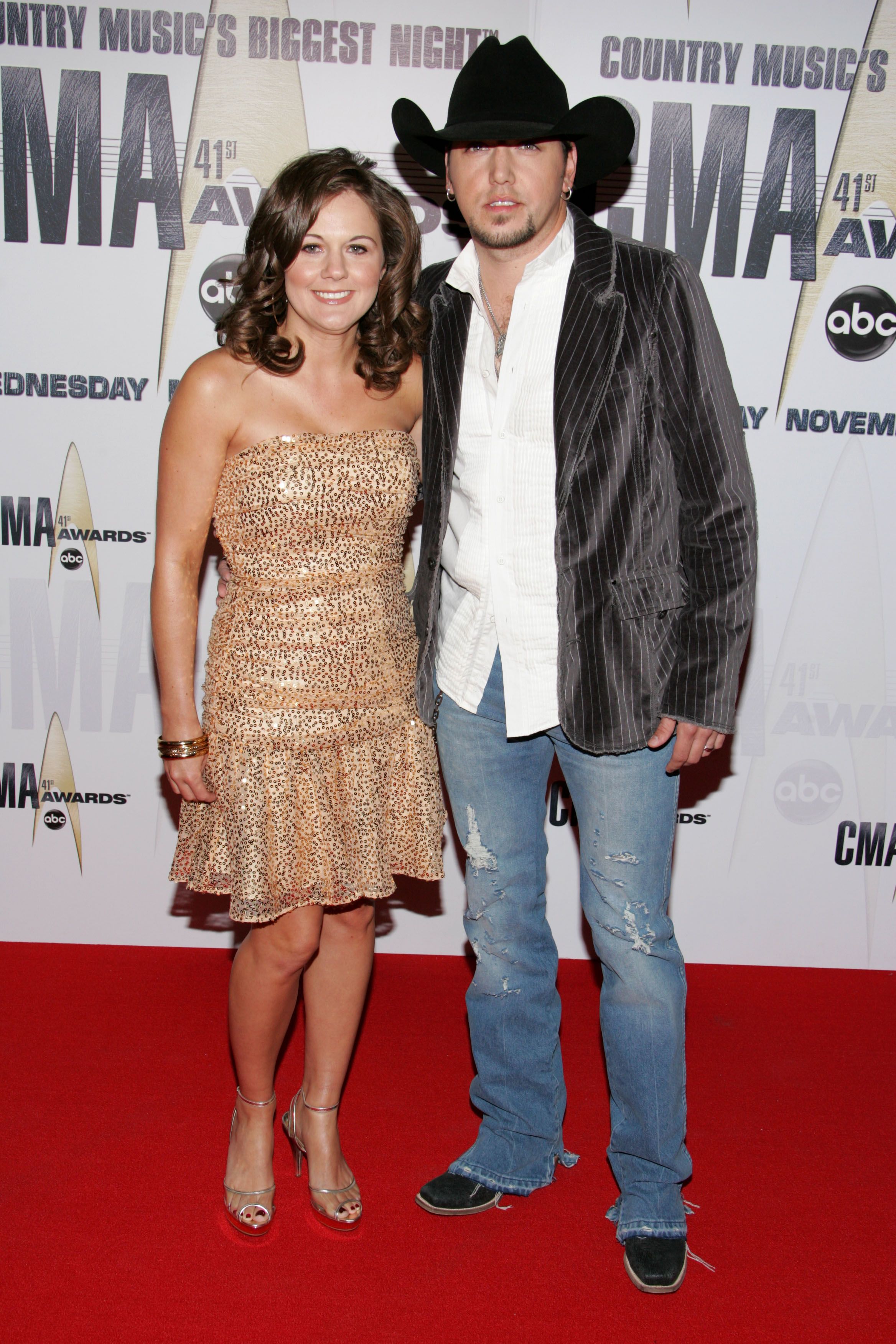 Jason Aldean and Jessica Ussery at the 41st Annual CMA Awards at the Sommet Center on November 7, 2007 in Nashville, Tennessee. | Source: Getty Images
THE CHEATING SCANDAL
Aldean immediately addressed the scandal and admitted his faults through a public apology. He knew that his actions were inappropriate after having one too many to drink. However, he made it clear that he had left the bar alone.
In an interview, Aldean and Ussery tried to patch things up following the scandal and even appeared together. At that time, the singer told "CBS This Morning:"
"I think we're fine. I think anytime you go through anything like that – I mean, it's tough. We've been together for a long time and through a lot of things together [...]. It hasn't always been roses."
THE DIVORCE
However, the couple's marriage did not last long after. A few months before their 12th wedding anniversary, Ussery filed for divorce in Tennessee, citing irreconcilable differences. Aldean did not hide from the cameras at this point and admitted that it was a difficult time for his family.
"Jessica and I have been together since we were teenagers," he said. "We've been through a lot of ups and downs over the years as we grew up together as a couple. She will always be important to me because she is the mother of my children."
Aldean added that no one knows what went on in their marriage and quickly judges the situation based on what had happened. As someone in the public eye, he was aware that people are interested to know personal details but asked for privacy for the sake of his two girls.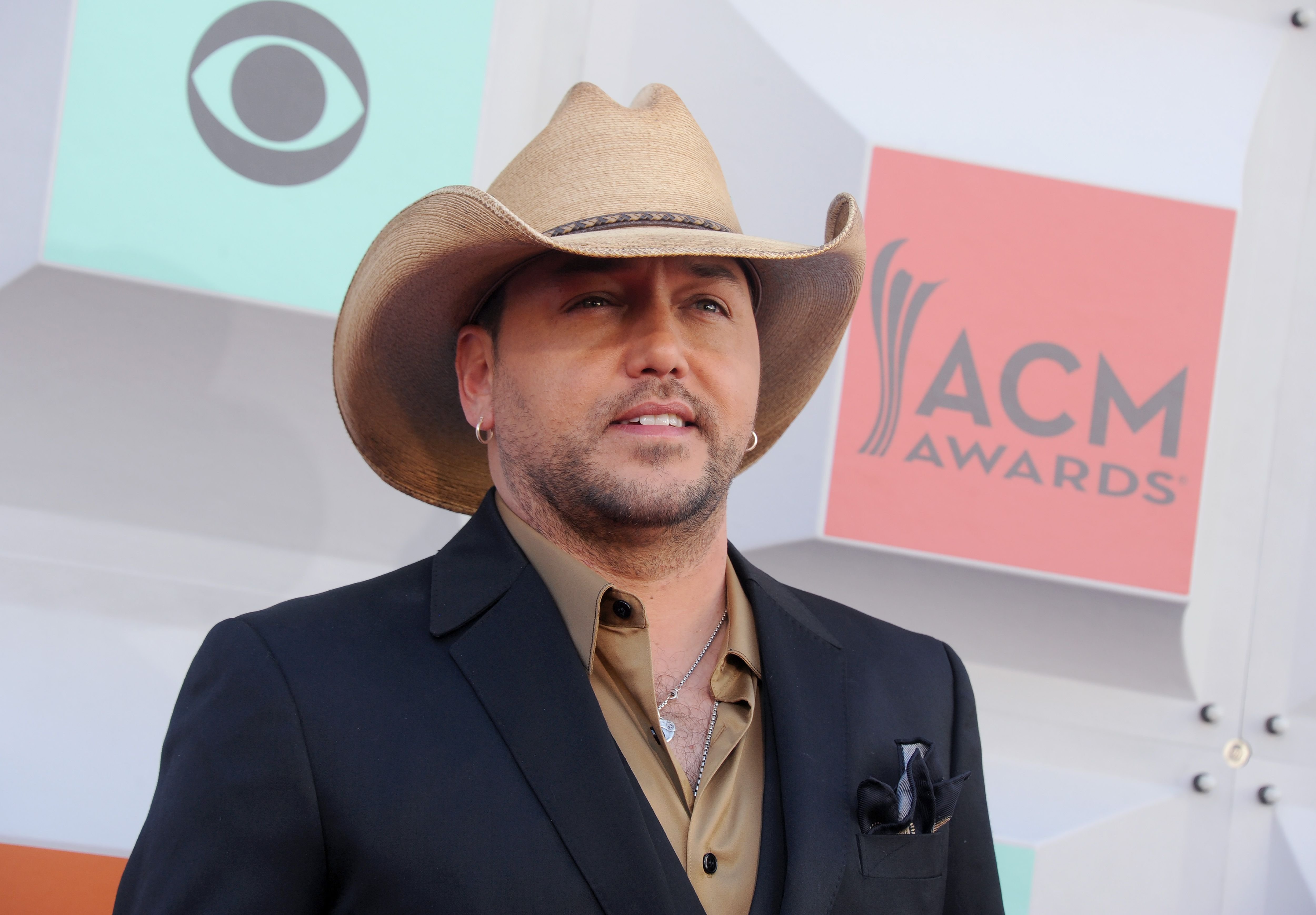 Jason Aldean at the 51st Academy Of Country Music Awards at MGM Grand Garden Arena on April 3, 2016 in Las Vegas, Nevada. | Source: Getty Images
According to an insider, the couple had been going through a rough patch even before the scandal happened, but the split only happened later. Similarly, Aldean's rep also confirmed that the two were already having personal problems.
According to Kerr, becoming a first-time mother came as a shock as their lives were suddenly busy. However, it is also one of the greatest things in life.
Despite cheating on his wife, Aldean was happy with how things turned out and said, "I wouldn't change the outcome of it at all." According to the musician, he's glad that his infidelity had a positive outcome as he married Kerr in the end.
LIFE WITH KERR
The couple dated after Aldean's divorce and faced public scrutiny for their choices. In a since-deleted Instagram caption, as told by Fox News, Aldean said: "So sick of people judging me and @brittanylkerr over things they know nothing about [...]. Wouldn't change a thing. I'm happier than I have ever been."
In September 2014, the two announced their engagement. Six months later, they tied the knot and have since been madly in love with each other. In a previous interview, the former "American Idol" contestant said of their relationship:
"We are sincerely best friends, and it's one of those things where I wish everybody could experience a love like this because we love each other so much."
Kerr continued to say that she felt sad for people who hadn't felt the way she did. "I just want this love for everybody," she added.
In 2017, the couple welcomed their first child, son Memphis. Two years later, they had another baby, daughter Navy Rome. According to Kerr, becoming a first-time mother came as a shock as their lives were suddenly busy. However, it is also one of the greatest things in life.
Meanwhile, Aldean continues to prioritize his daughters from his first marriage. His eldest child, Keeley, graduated from high school and received praises from her father on Instagram in recent months.
According to the father-of-four, he was excited to see what the future had in store for his daughter and that he would always support her. Although Aldean wasn't the best husband to his first wife, he certainly remained a great father to his two daughters.
Please fill in your e-mail so we can share with you our top stories!