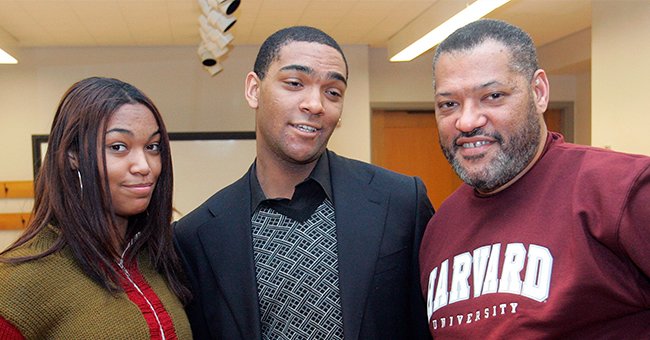 Getty images
Laurence Fishburne Is a Father of 3 Including Disowned Daughter Montana & Son Langston Who Is Following in His Steps
Laurence Fishburne is well known for his role in "The Matrix" trilogy, playing the popular public figure Morpheus. Away from the cameras, the star is a father of three.
With a career spanning close to half a century, Laurence Fishburne has played an array of roles, including Jason "Furious" Styles in the drama film "Boyz N The Hood" and Jim Goldenrod in "The Ice Road."
For his outstanding performances in film, the actor has taken home some of the most enviable accolades. And while his career has thrived, the star also prides himself in having a beautiful family.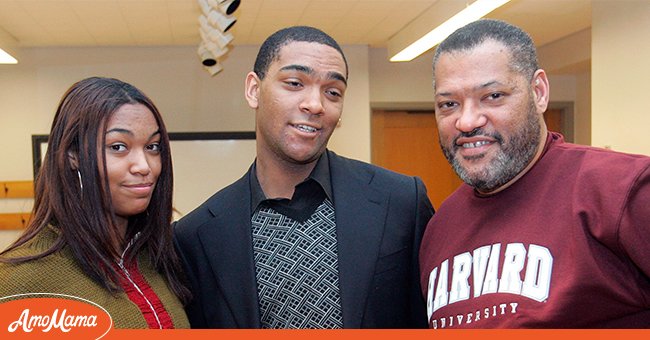 Actor Laurence Fishburne with his son Langston Fishburne and daughter Montana Fishburne. | Photo: Getty Images
Fishburne is a father of three, and some of his children have followed in his acting footsteps. He has two children, Langston and Montana Fishburne, with his first wife, Hajna O. Moss.
A BROKEN FATHER-DAUGHTER RELATIONSHIP
His third child, daughter Delilah, is with "The Avengers" actress Gina Torres. But like with any other family, Fishburne has been estranged from his eldest daughter Montana for years now.
The bad blood came after the then-18-year-old broke into the film industry as an adult entertainer. And while many join the adult industry to make ends meet, the step was well-thought for Montana.
During her interview with Reuters in 2010, Montana disclosed that she had known about the industry since she was 14, and the decision was a no-brainer.
She says she arranged a meeting with the Vivid Entertainment Group founder Steven Hirsch and together, they planned her movie debut.
Montana also opened up to People saying that she was not ashamed of her choice in career. She shared that she was comfortable in her sexuality, and it was something she'd always wanted to do.
Her choice of career has, however, not been without its repercussions. Since the release of her first film, Montana has not been on good speaking terms with her father.
Fishburne disapproved of his daughter's career path, and in Montana's own words, he was understandably devastated. When they first talked about it, Fishburne told Montana he was embarrassed by her.
However, Montana revealed she would not be opting out and planned on pursuing the adult film industry as a long-term career. As for reconciling with her father, Montana had this to say:
"Until he respects me and accepts me for who I am, I don't think we will have much of a relationship."
LIKE FATHER LIKE SON
Despite his disappointment in his daughter's career, the "Apocalypse Now" actor is proud of the man his son, Langston, has become.
Langston has followed in his father's footsteps and is an actor and a producer. His credits include appearances in the 2021 action thriller films "Deadlock," "Discontinued" and "Ant-Man and the Wasp."
Please fill in your e-mail so we can share with you our top stories!