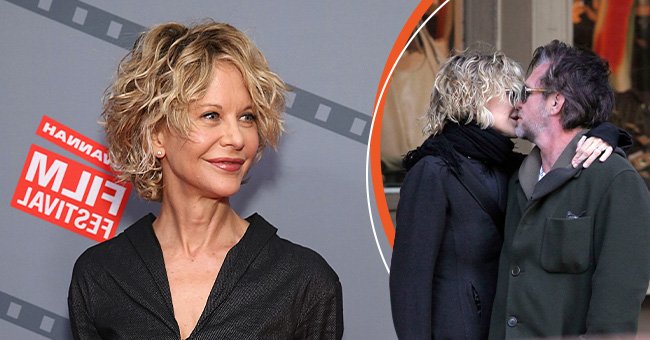 Getty Images
Meg Ryan's On-And-off Almost Decade Long Relationship with John Mellencamp Whom She Dated after Dennis Quaid
Actress Meg Ryan and Singer John Mellencamp became a celebrity couple in 2011, shortly after they started dating. The duo, who had been married to other partners, had a relationship that lasted almost a decade.
Even though they seemed like the perfect couple to their fans, they also had to deal with various ups and downs, which led to their breakup and reconciliation at different times.
Despite their relationship ending, Meg Ryan revealed that she would always love John Mellencamp, had no regrets, and had never felt the profound love he offered her from anyone else.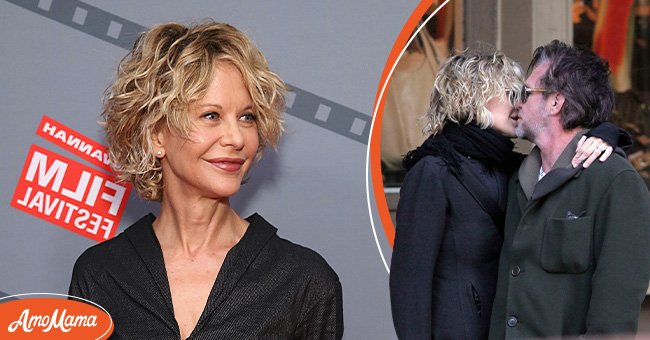 Meg Ryan attends her Lifetime Award Presentation and "Ithaca" screening during the 18th Annual Savannah Film Festival on October 29, 2015 (left), Meg Ryan and John Mellencamp are seen on February 14, 2011, in New York (right) | Photo: Getty Images
ABOUT MEG RYAN
Born Margaret Mary Emily Hyra on November 19, 1961, she took the stage name Meg Ryan after dropping out of New York University to pursue an acting career.
She had chosen Ryan after her grandmother. In 1981, she debuted in "Rich and Famous" before being cast as Betsy in "As the World Turns" from 1982 to 1984.
She starred alongside Tom Cruise, Mark Harmon, Sean Connery, Dennis Quaid, and others in her early days. Ryan's big break came in 1989 when she played the role of Sally Albright in "When Harry Met Sally."
With her newfound fame, she starred in the 1990 film "Joe Versus the Volcano," the 1993 "Sleepless in Seattle," the 1994 "When a Man Loves a Woman," and in the same year, she won the Harvard Hasty Pudding Award as "Woman of the Year."
She took a break from Hollywood to work with CARE, a charity organization devoted to eradicating poverty by empowering women to collaborate.
ABOUT JOHN MELLENCAMP
Born on October 7, 1951, the Actor and Composer John Mellencamp had corrective surgery for spina bifida as a child and began his musical career in the mid-1970s.
His interest in music started early, and at 14, he had formed his first band, Crepe Soul. He attended Vincennes University and played in several local bands during his college years.
Mellencamp recorded several demos of his songs and moved to New York to launch his career to no avail before meeting a manager, Tony DeFries, who decided to change Mellencamp's last name to Cougar.
DeFries believed Cougar would make Mellencamp more appealing to the record-buying public. His first album, "Chestnut Street Incident," under the nickname was a commercial failure.
After parting ways with DeFries, he moved to London, and in 1978, he released his second album "A Biography." The single "I Need a Lover" from the album became a top-five hit in Australia.
His big break did not come until his fifth album, "American Fool," in 1982. The album had "Hurts So Good" and "Jack & Diane," which topped charts for weeks.
He continued to release strong selling albums, and with his 1983's "Uh-Huh" album, he was able to release it under his real name. The album also had Top 10 singles.
In 1992, he dabbled into acting and directing with "Falling from Grace" before releasing his twelfth studio album, "Human Wheels," in 1993.
In 1994, he suffered a heart attack while on tour, quit nicotine, and began exercising. On March 10, 2008, he was inducted into the Rock and Roll Hall of Fame and the Songwriters Hall of Fame on June 14, 2018.
RYAN AND MELLENCAMP'S RELATIONSHIP
Shortly after Meg Ryan and John Mellencamp called off their relationship, Mellencamp started dating beauty expert and Nurse, Jamie Sherrill.
Even though Mellencamp moved on, Ryan felt she hadn't gotten over him fully. Sources close to her revealed that Ryan had no regrets and would always love Mellencamp no matter what.
Their breakup was not an easy decision as they had been together for nearly a decade, but they also knew it was best they went their separate ways.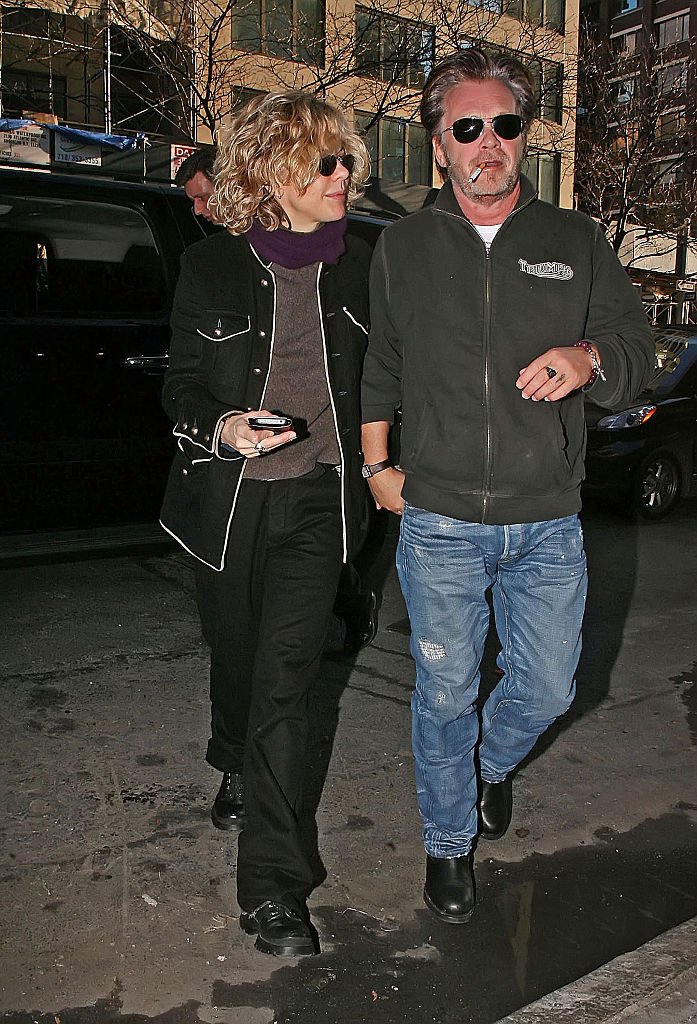 John Mellencamp and Meg Ryan on January 05, 2011, in New York | Photo: Getty Images
Ryan and Mellencamp began dating in 2010 after his separation from his Fashion Model ex-wife, Elaine Irwin. Irwin and Mellencamp's divorce came through after 18 years of marriage.
Ryan had also been married to fellow actor Dennis Quaid in 1991. They separated in June 2000 and finalized their divorce in July 2001.
John Mellencamp and Meg Ryan on July 26, 2012, in Los Angeles | Photo: Getty Images
Ryan and Mellencamp's relationship was made public in 2011 after being spotted together in New York City. In 2014, they split and were back together by 2017.
The following year, they announced their engagement, and their kids were thrilled for them. However, in October 2019, sources revealed that Ryan had called off the engagement.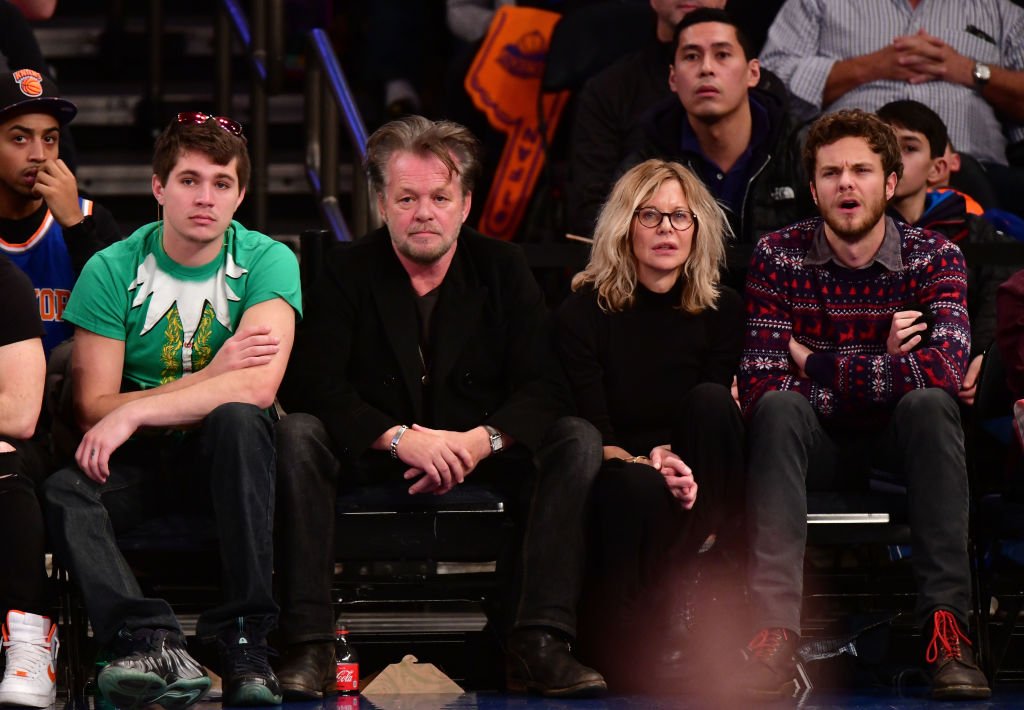 John Mellencamp, Meg Ryan, and Jack Quaid at the New York Knicks Vs. Philadelphia 76ers game at Madison Square Garden on December 25, 2017, in New York | Photo: Getty Images
RYAN AND MELLENCAMP'S KIDS
The celebrity couple never had kids together, but their blended family consisted of seven children. Mellencamp has five children from three marriages, while Ryan has two children from one marriage.
His first daughter, Michelle, was from his first marriage to Priscilla Esterline. His second marriage to Victoria Granucci yielded two daughters, Teddi and Justice.
Mellencamp's third marriage to Irwin yielded two sons, Hud and Speck. Ryan welcomed her son Jack in 1991 and adopted a daughter named Daisy from China.
THEIR SPLITS AND MAKEUPS
In 2014, more than three years after they started dating, the couple quietly ended their relationship. Sources close to them had blamed distance for the split.
At the time, Ryan lived in New York while Mellencamp lived in Indiana. Mellencamp had said he was too sensitive to live in New York because he couldn't stand to see people suffer or see trash on the streets.
Ryan decided to take a break from relationships and fall in love with her life while Mellencamp dated Model Christie Brinkley for about a year during that period.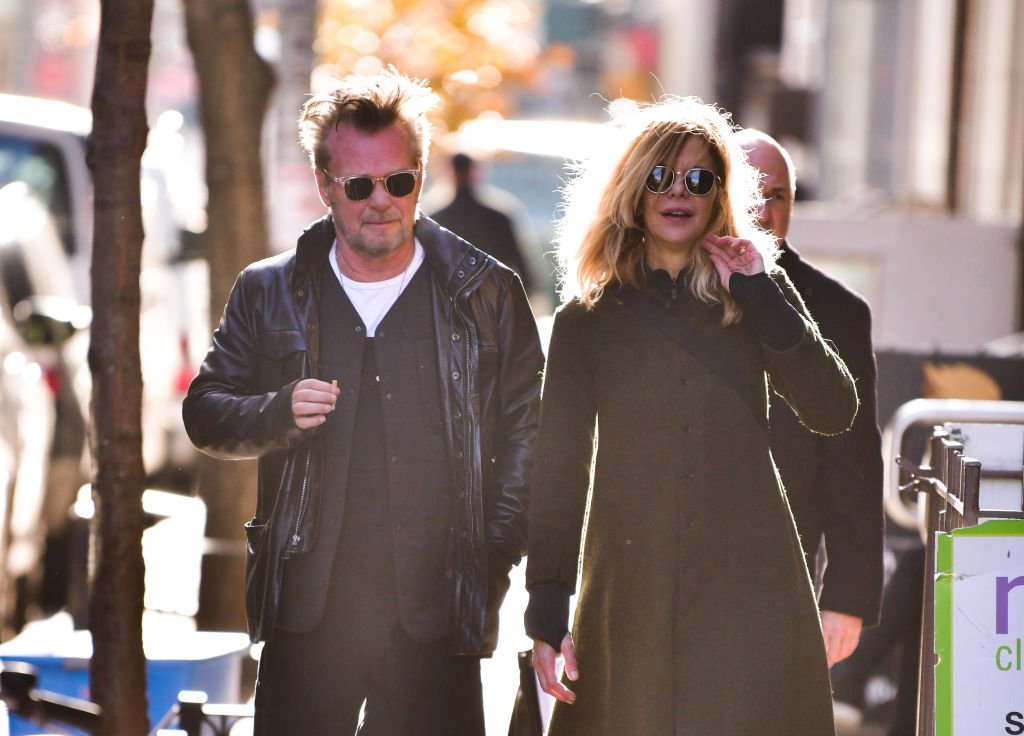 John Mellencamp and Meg Ryan on December 3, 2018, in New York | Photo: Getty Images
In June 2017, the couple confirmed they were back together when photographed at the Art Cliff Diner in Martha's Vineyard. In November of the following year, Ryan announced their engagement.
Mellencamp's second daughter was thrilled as she believed that besides being smart and funny, they brought out the best in each other.
Unfortunately, they never set any wedding date, and in 2019, sources revealed that Ryan had had enough, and Mellencamp didn't want to get married again.
Ryan had no regrets for having called off the relationship, but by the time Mellencamp moved on, she still felt hurt as she hadn't overcome their breakup.
Please fill in your e-mail so we can share with you our top stories!