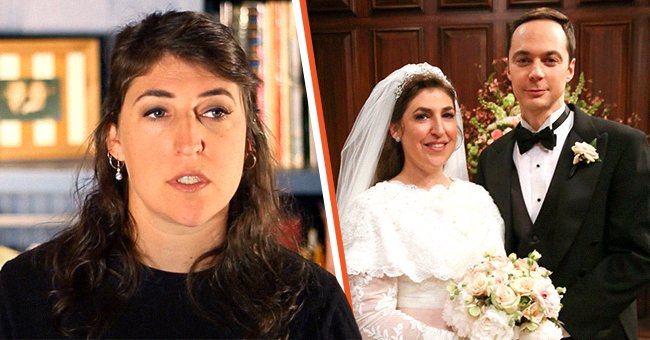 YouTube/Mayim Bialik - Getty Images
Mayim Bialik Found It Hard Trying on Wedding Dresses on the Movie Set Due to Her Painful Divorce
Due to American actress, Mayim Bialik's painful divorce from Michael Stone in 2013 made it difficult to try on wedding dresses while filming "Big Bang Theory." Get inside her experience.
American actress Mayim Bialik is famous for her roles in some popular sitcoms. From 1991 to 1995, she portrayed Blossom Ruby Russo in the NBC sitcom "Blossom."
Perhaps her most famous role was playing neuroscientist Amy Farrah Fowler on the popular CBS sitcom "The Big Bang Theory."
Thanks to the role, she was nominated four times for the Primetime Emmy Award for Outstanding Supporting Actress in a Comedy Series. In 2015 and 2017, she won the Critics' Choice Television Award for Best Supporting Actress in a Comedy Series.
A memorable scene in "The Big Bang Theory" was Bialik's character Amy and her lover Sheldon Cooper's wedding. Amy prepared excitedly for the big day by trying on her wedding dress before walking down the aisle.
While Amy was all smiles during the wedding episode, Bialik later admitted that she found it difficult trying on her character's wedding dress.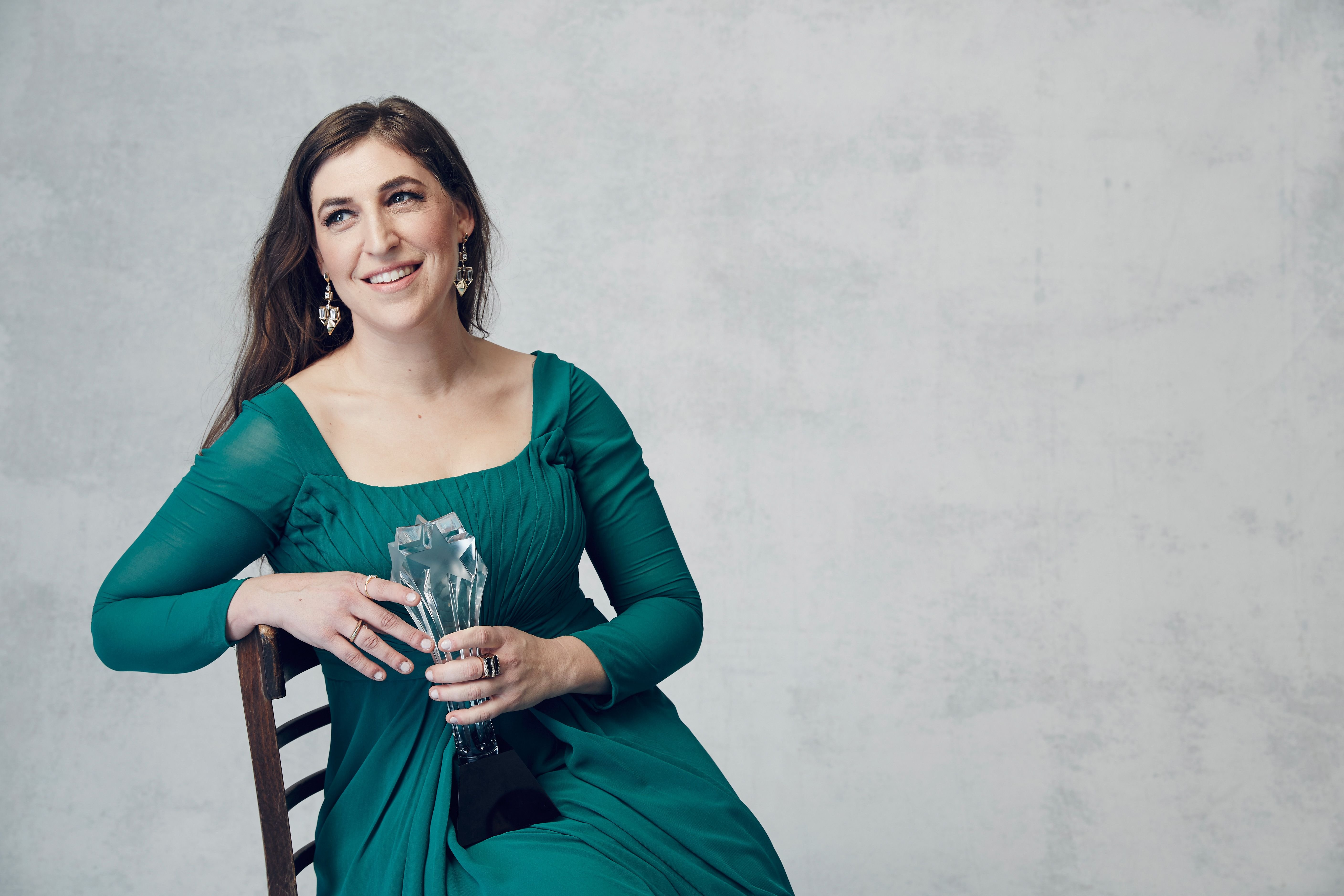 Mayim Bialik poses for a portrait during the 21st Annual Critics' Choice Awards on January 17, 2016, in Santa Monica, California. | Photo: Getty Images
Bialik, a neuroscientist, wrote about the episode on her blog a day after it aired and revealed that picking the wedding dress brought up many things she was uncomfortable with.
Bialik's discomfort was due to her painful divorce from her ex-husband, Michael Stone, to who she was married from 2003 to 2012. The former couple shares two sons, Miles and Frederick.
Bialik said she was unsure about being in a wedding dress again in the blog post, which made it harder. She admitted feeling like she was drawing all kinds of bride-related attention to herself by wearing the dress.
Hence, she was unsure about wanting that kind of attention because she was divorced. Also, Bialik said she was worried that everyone, including her mom, would ask her if she could ever see herself getting married again — a question she did not know how to answer.
Another thing Bialik found difficult to deal with was people feeling pity for her after seeing her in a wedding dress. She said per Daily Mail:
"Ultimately — and this is hard — I wonder if people will feel pity for me. Because I tried to be married once, I was in that position, and... I failed."
Bialik announced her divorce from Stone in November 2012. She told her fans that they decided to split after much soul-searching because of irreconcilable differences.
In a statement on her website, Bialik described divorce as terribly sad, painful, and incomprehensible for kids and was not something she and Stone decided lightly.
In August, it was announced that she would host the primetime version of the popular TV game show "Jeopardy!"
She also revealed that their hands-on parenting style was not responsible for their split before adding that relationships have complications despite the parenting style adopted.
After splitting, Bialik said her and Stone's priority was to ensure their children's transition to two loving homes as smooth and painless as possible. She also said they were committed to their sons' growth and health and asked for privacy as they navigated the phase.
A week after announcing her split from Stone, Bialik filed for divorce in a Los Angeles court and sought joint legal and physical custody of their two sons.
Bialik and Stone's divorce was finalized in June 2013. The former couple agreed on property division, spousal support, child support, and the custody of their children, but the details of those agreements were not publicized.
After the divorce, Bialik opened up about the end of her marriage via her blog. Besides admitting how difficult it was for her to wear a wedding dress during filming, she also wrote about some of her experiences after the split.
For example, in 2018, she wrote that she attended Thanksgiving dinner at Stone's home. However, his girlfriend and her ex-husband, and their children also attended.
This made for a very large Thanksgiving Day feast that Stone and Bialik's sons would not forget. Bialik admitted she was nervous about attending the celebration, especially as she was single at the time.
However, things turned out great, and she expressed gratitude that her sons have two loving parents. In another blog post she made during the 2020 COVID-19 pandemic, Bialik gushed over her and Stone's co-parenting relationship.
She revealed they were working together to keep their family safe and happy amid the pandemic. For Bialik, blogging about her divorce served as public therapy. Also, she used her experiences to help other women who went through the same thing.
However, the divorce also took an emotional and spiritual toll on Bialik. During an interview with ABC, Bialik revealed she cried when she wrote all of those posts about her divorce.
Besides struggling to deal with her divorce, Bialik has also struggled with her mental health in the past. In 2018, during the #MyYoungerSelf campaign, she revealed that she needed help figuring out her mental health problems and urged others to do so.
Bialik said she would have liked to tell her younger self that there were answers to her mental health issues. The actress added per Daily Mail:
"For me, some of those answers I had to wait years to find and I needed to get different help, which ended up being really the right kind of help."
She revealed that when she was younger, she believed that if something did not work once or a therapist or medication did not work, nothing would ever work.
Bialik said she wished she could have told her younger self that something would work but only needed more research, referrals, and figuring things out as though one's life depended on it.
Eventually, Bialik has overcome her mental health issues and continues to co-parent effectively with Stone. Also, she has fallen in love again.
In September, she revealed she is in a relationship. Reports then emerged that she is dating Jonathan Cohen, a poet, writer, and futurist who co-hosts the "Mayim Bialik's Breakdown" podcast with her.
Bialik's career is also going well. It was announced that she would host the primetime version of the popular TV game show "Jeopardy!" Also, she started co-hosting the syndicated version of the show alongside Ken Jennings.
No one knows if Bialik will ever walk down the aisle again, but whatever happens, it is great to see the actress is in a good place in her life and career.
Please fill in your e-mail so we can share with you our top stories!