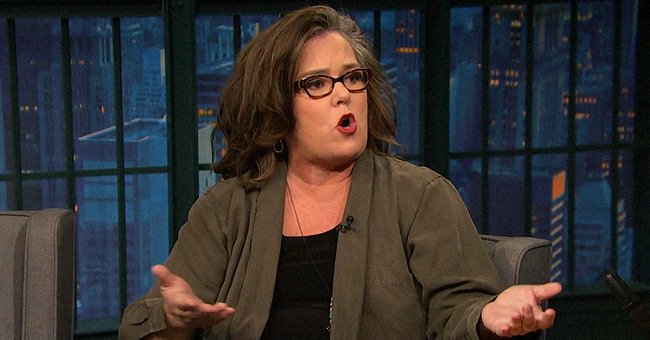 Getty Images
Rosie O'Donnell Had to Give Up Her 4th Child Whom She Fostered for 16 Months after Being in 20 Other Homes
Emmy Award-winning TV host, Rosie O'Donnell, was forced to give up custody of her fourth fostered child, Mia, when the state of Florida denied her adoption rights because she is gay.
In 2002, Rosie O'Donnell announced that she and her girlfriend Kelli Carpenter were expecting a baby. The author of the New York Times bestseller titled "Find Me" and Carpenter were at a gynecologist office in New York when O'Donnell excitedly broke the news.
Carpenter, a native of Baton Rouge, Los Angeles, was seen emerging from the doctor's office holding a sonogram. Carpenter had graduated from Southern Methodist University with a business degree and was working at Nickelodeon when she met O'Donnell in 1998 through her brother Daniel O'Donnell.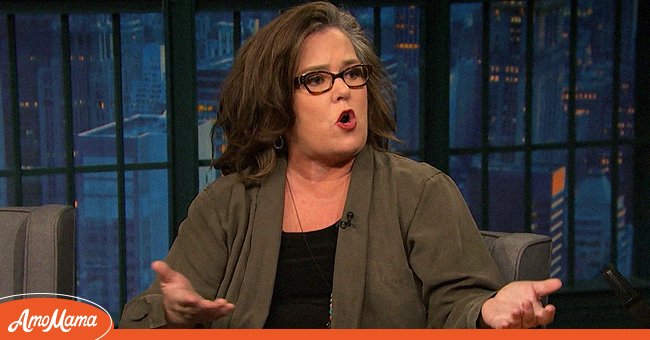 Rosie O'Donnell during an interview | Photo: Getty Images
However, the pregnancy announcement was overshadowed by the battle between O'Donnell and the state of Florida. She was denied the right to adopt a child she fostered for 16 months because of her status as a gay person.
O'DONNELL'S ADOPTION HEARTBREAK
During a two-part interview with NBC's "Dateline," Rosie O'Donnell revealed the reason she came out as gay was because of a custody battle for baby Mia who would have been her fourth child.
Meanwhile, O'Donnell expressed delight at the news that her girlfriend, Carpenter, would be a mother to their child. The TV host revealed Carpenter had wanted to be a mom for a long time, and she is thrilled to welcome what she considers her fifth child.
Already a doting mother to three children she adopted between 1995 and 2000, she revealed how the state of Florida thwarted her efforts to adopt her fourth child.
O'Donnell explained she fostered baby Mia, who had previously been in 20 homes but never been able to stay for 16 months. When she tried to adopt her, the star was told she could not because it was against the law in Florida for gays to adopt a child.
She revealed that a law like that exists in Florida, a state she loves so much, is unbelievable, and losing Mia was very tough on her. The TV host did not want to be in a public custody battle over Mia, so she made efforts to place her in a good house where she could still see her.
O'Donnell is friends with Mia's family, and she believes the structure is exactly what the child needs, unlike when Mia frequently moved between houses and thought she was moving to another home.
Even though Mia still calls her mommy, O'Donnell believes in a way things worked out for good, but Mia being with her would have been the best thing.
O'DONNELL'S CHILDREN
Comedian and TV host Rosie O'Donnell is a proud mother of five children. The former host of the "Rosie O'Donnell Show" has, through the years, juggled her career while raising her family.
To make sure her children have a father figure O'Donnell makes it a point to employ male nannies to care for them. She is also dedicated to her kids because her mother died when she was just ten, and an absent father raised her and her siblings.
An anonymous caller once threatened to kidnap her third child Parker, which led to the TV host canceling all her engagements to stay with her children. She also sold her Rockland County Mansion when the family suffered mysterious doorbell rings by strangers.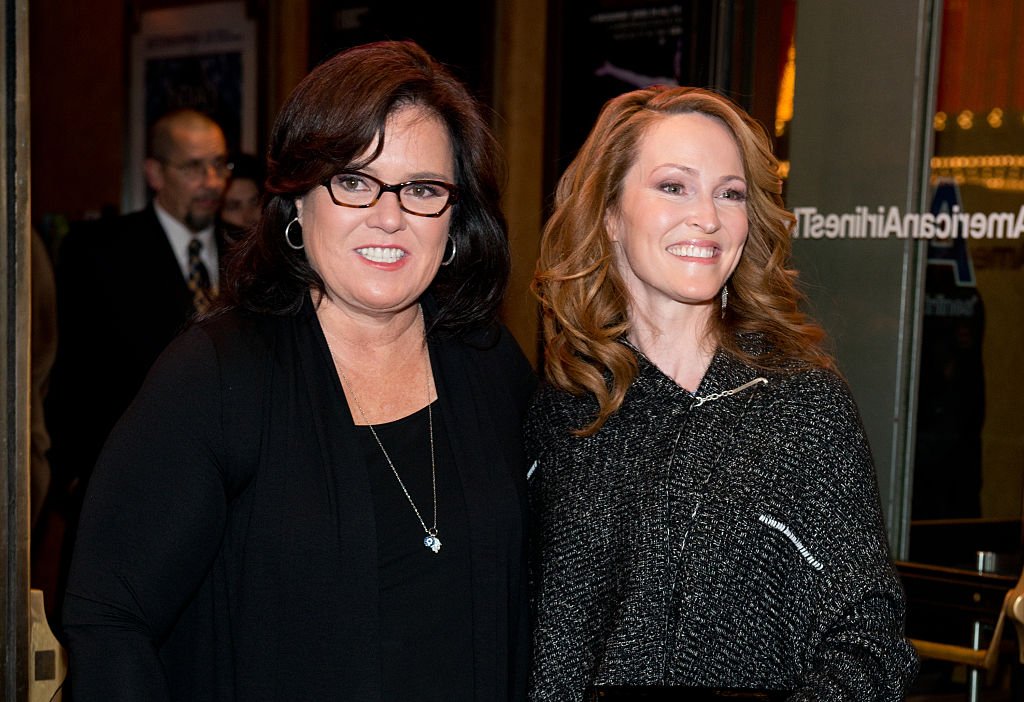 Rosie O'Donnell and Michelle Rounds at the opening night of "The Real Thing" on October 30, 2014, in New York | Photo: Getty Images
PARKER JAREN O'DONNELL
O'Donnell's adopted her first child, Parker Jaren O'Donnell, with her then-girlfriend Kelli Carpenter in 1995. Parker, who is currently in the Marines, begged his mother for two years before he was finally allowed to attend military school.
CHELSEA BELLE O'DONNELL
O'Donnell's first daughter Chelsea was adopted in 1997. Chelsea and her mum have had some difficulties in their relationship, and back in 2015, Chelsea ran away from home before she was later found safe and sound a week later.
They have since reconciled, and Chelsea also recently provided O'Donnell with her first grandchild Skylar Rose, born in December 2018.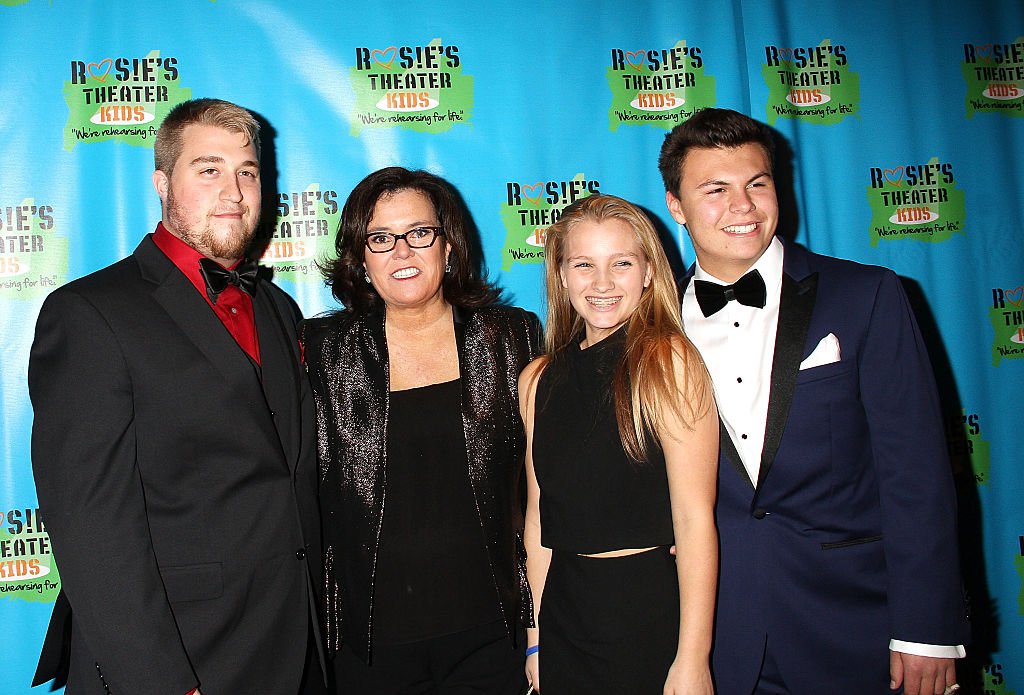 Parker O'Donnell, Rosie O'Donnell, Vivienne O'Donnell, and Blake O'Donnell at the Rosie's Theater Kids' 12th Annual Gala Celebration on November 2, 2015, in New York | Photo: Getty Images
BLAKE CHRISTOPHER O'DONNELL
Blake is the third child O'Donnell adopted with ex-girlfriend Kelli Carpenter in December 1999. A current student of the Marist College in New York, Blake is frequently seen with his mom on the red carpet and appears regularly on her social media accounts.
VIVIENNE ROSE O'DONNELL
Vivienne is the fourth child adopted by O'Donnell. She was born via artificial insemination by Kelli Carpenter in 2002. Vivienne looks set to follow in O'Donnell's Hollywood footsteps because she loves performing.
DAKOTA "Dax" O'DONNELL
O'Donnell adopted Dakota while she was married to her second wife, Michelle Rounds, and the young child also enjoys spending time with O'Donnell.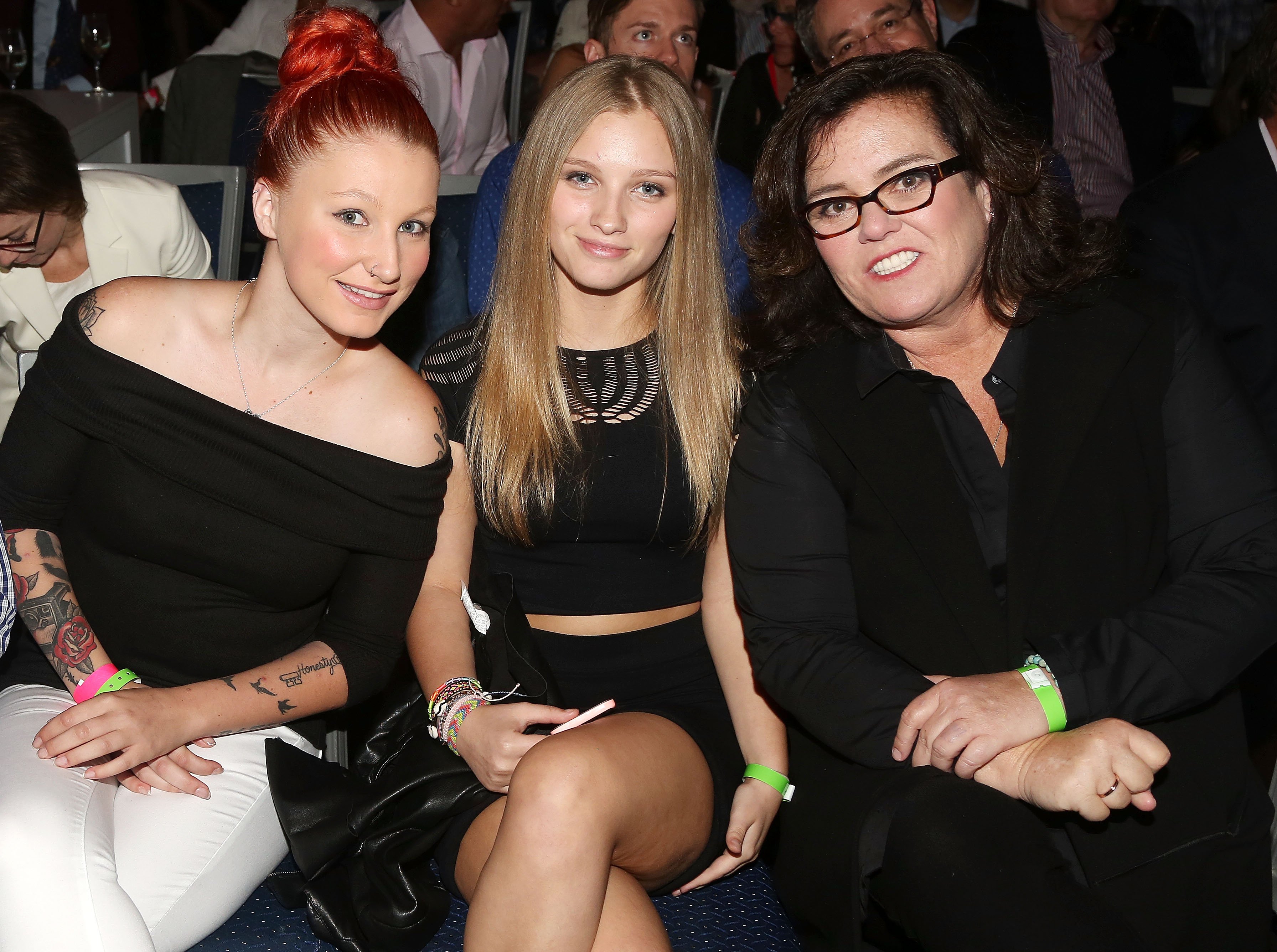 Chelsea Belle O'Donnell, Vivienne Rose O'Donnell, and Rosie O'Donnell at the "2nd Annual Fran Drescher Cancer Schmancer Sunset Cabaret Cruise" on June 20, 2016. | Photo: Getty Images
WHERE IS O'DONNELL NOW?
Rosie O'Donnell married Kelli Carpenter in 2004 in San Francisco. They sadly broke up three years later. They never legally got a divorce because their marriage was annulled along with those of about 4,000 other couples by the California Supreme Court.
The comedian and TV star surprised fans when she announced that she had tied the knot for the second time and married fianceé Michelle Rounds in a private ceremony.
The couple, who announced their engagement in December 2011, moved their marriage up from August to June 9 after Rounds was diagnosed with desmoid tumors. It's a rare disease that only affects three out of every million people.
They decided to marry just before Rounds got her first surgery done on June 14. O'Donnell also declared Rounds had several gastrointestinal surgeries to remove the desmoid tumors, and she was on the road to recovery.
The couple later welcomed a child together. O'Donnell and Rounds adopted baby Dakota, born on Jan. 5 and weighed 5 pounds and 5 ounces at birth.
Just like her first marriage, O'Donnell and Rounds got divorced in 2015. Sadly, two years after their divorce, Rounds committed suicide. Rosie O'Donnell is presently a single mom focused on being present in her children's life.
Please fill in your e-mail so we can share with you our top stories!