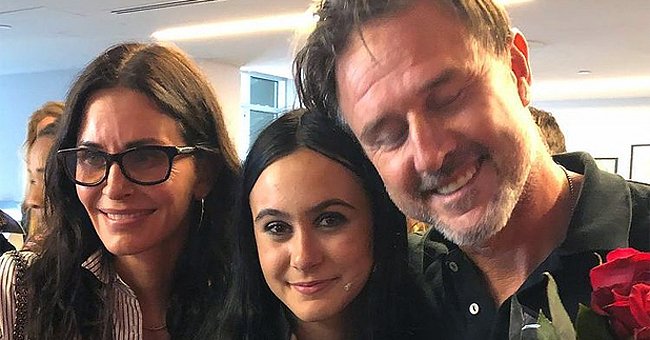 instagram.com/davidarquette
David Arquette Says Acting with Courteney Cox in 'Scream' after Their 'Difficult Divorce' Was a 'Cathartic Experience'
David Arquette and Courteney Cox reflected on how they felt while filming the reboot of "Scream." The costars previously starred in the original films, fell in love, married, and had a daughter.
"Friends" star Courteney Cox and "Never Been Kissed" actor David Arquette are gearing up for the release of the reboot of "Scream," in which they both reprised their characters Gale and Dewey from the original movies.
During an interview with The New York Times, the costars both opened up about what filming the reboot meant to them and the emotions they had during it.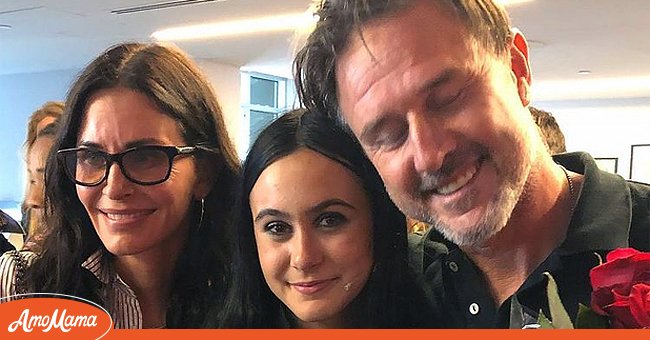 Courteney Cox, David Arquette and their daughter Coco pictured on Instagram together. | Photo: Instagram/davidarquette
Arquette acknowledged that it was awkward to be in a movie with Cox again. He stated that the franchise had been a part of their lives for 25 years, and they had grown up together. However, he could not give up the opportunity to work with Cox as he
said
:
"It's a cathartic experience to just be able to act opposite Courteney."
Furthermore, Cox told Arquette was very emotional while filming the first scene, and consequently, the crew could not look at him the following day as it had been a teary moment on set.
The "Cougar Town" star revealed she too was emotional about being back and explained it was a similar feeling to returning to the "Friends" set for the reunion show, which came out in 2021.
It is no wonder that returning to "Scream" created many emotions for the two actors. The franchise marked a particular time in their relationship as Arquette and Cox fell in love, married, and welcomed their daughter, Coco, 17, during the filming.
However, they later divorced in 2013. Despite the actors' split, the couple has co-parented Coco together. The pair have been open and honest about their relationship as co-parents and even celebrate their daughter's milestones together.
Although the former couple found a balance with their parenting and new relationships, the transition was not easy. Arquette once remarked that he owed his daughter an apology as "divorce is so difficult."
Both Arquette and Cox moved on to different relationships. Cox and Snow Patrol frontman Jonny McDaid have been together for over seven years while Arquette married Christina McLarty, and they share two children, Charlie and Augustus.
Of course, having a family split into two households can leave its impact. Arquette revealed to People that he could not spend Christmas with Coco as she was in quarantine and did not want to travel. Fortunately, the pair were reunited the following month.
Please fill in your e-mail so we can share with you our top stories!