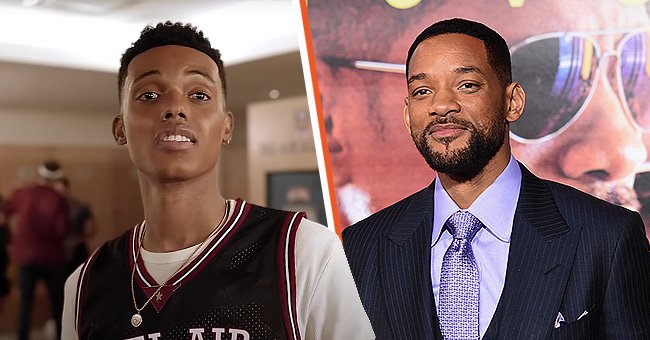 Getty Images | Youtube.com/Movie Coverage
Jabari Banks to Be Successor of Will Smith's Iconic 'Fresh Prince of Bel-Air' TV Role — Fans React
For six years between 1990 and 1996, fans stayed glued to their TV's unable to pull away from the sometimes crude but hilarious show "The Fresh Prince Of Bel-Air."
In the middle of the drama was world-renowned actor Will Smith who played Will, a Philadelphia-born street-smart teenager who moves to the upscale Bel-Air to live with his wealthy uncle and aunt.
Brought up in the rough neighborhoods, he gets bullied at the local playground, and his mom sends him to spend some with his relatives. However, his lifestyle and free-spirited nature often clashed with his relatives.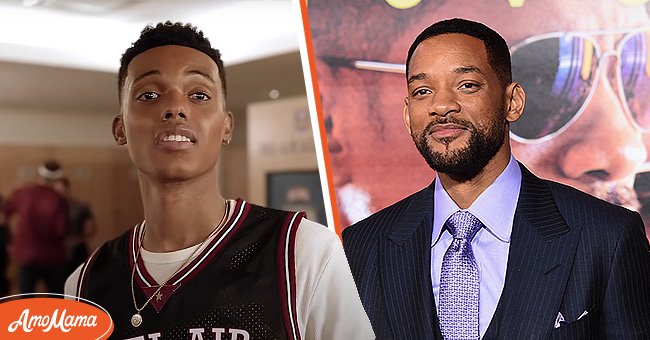 Left: Jabari Banks will play Will in the "The Fresh Prince of Bel-Air" reboot | Photo: Getty Images Right: Actor Will Smith played Will on the original show | Photo: Youtube.com/Movie Coverage
THE REBOOT OF "BEL-AIR"
While fans worldwide were disappointed when the show ended, a new teaser for the dark reimagining of the show has everyone on their toes, wondering when the show will hit theatres.
After a self-made trailer released back in 2019 by Morgan Cooper went viral, it caught Will Smith's eye, and NBC Universal eventually produced it as an entire series.
The reboot will feature all-new faces. Jimmy Akingbola will play the aloof butler Geoffrey's character, while Adrian Holmes will play Uncle Phil.
Aunt Vivian, Carlton, Hillary, and Ashley will be played by Cassandra Freeman, Olly Sholotan, Coco Jones, and Akira Akbar, respectively.
Jordan L. Jones will take on the role of Will's friend Jazz, while Simone Joy Jones will portray his love interest, Lisa. The main character, Will, will be played by Jabari Banks.
LANDING THE COVETED ROLE
It came as a surprise to fans and Banks himself when he landed the role, seeing as he'd never acted before. Smith surprised the 23-year-old with the news in August 2021.
In the video posted on Peacock's YouTube channel, Banks discloses that it was his dad who'd found out about the audition and encouraged him to try out.
At the time, Banks thought it was too big of a role for him, given his lack of experience in the industry. However, with a little more coercion from his dad, he finally auditioned.
And so, when he received a call from Smith about his casting for the role, it was a life-changing surprise to both Banks and fans worldwide.
FANS ARE JUST AS EXCITED FOR THE NEW SHOW
Following the trailer's release, fans are excited for the show, which premieres on February 13. Many took to Twitter to express their excitement.
One fan praised Banks for perfecting Smith's stoic teary-eyed face, while another thought he was perfect for the role since he is a Philadelphia native. One fan wrote:
"Looks like a wonderful reboot already. Can't wait to see Will's story in Bel-Air under a whole new lens."
Another excited fan felt that Banks would play the part perfectly and could not wait to see how he fit into his role, especially the darker themes.
Please fill in your e-mail so we can share with you our top stories!