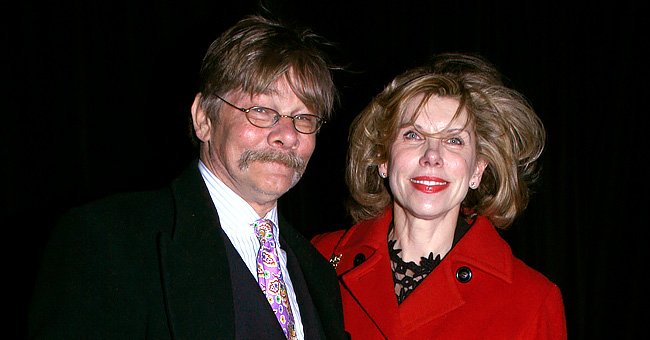 Getty Images
'The Gilded Age' Christine Baranski & Late Matthew Cowles Had 2 Kids — Daughter Lily Cowles Followed in Their Footsteps
Emmy Award winner Christine Baranski and her late husband Matthew Cowles share two beautiful daughters who now have careers. Here's everything you need to know about their lives.
Christine Baranski has had a long-standing career in the entertainment industry after making her debut on Broadway in 1980. Just four years later, she won a Tony Award for her performance on "The Real Thing" and then another one for "Rumours" in 1989.
From 1995 to 1998, she portrayed Maryann Thorpe in "Cybill," for which she won an Emmy Award for Best Supporting Actress. She's received several other nominations for her many appearances on-screen, including "The Good Wife" and "The Big Bang Theory."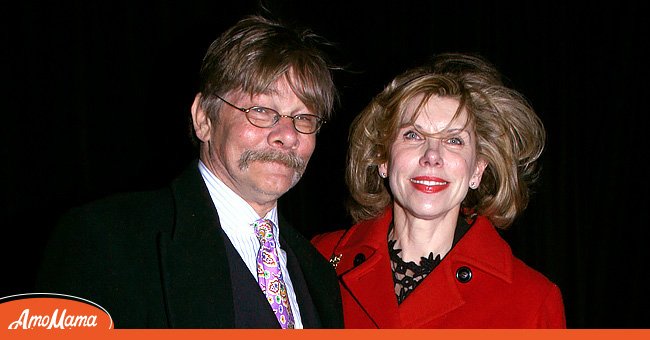 Christine Baranski and Matthew Cowles at the opening night of Vanessa Redgrave's "The Year of Magical Thinking" at the Booth Theater in New York on March 29, 2007 | Photo: Getty Images
THE COUPLE'S HUMBLE BEGINNINGS
For most of her career as an actress, she had her husband, Matthew Cowles, by her side. They were married from 1983 until he died in 2014. Together, they share two daughters they raised despite their busy Hollywood careers.
The couple welcomed their eldest daughter, Isabel Cowles-Murphy, in 1984. Before studying to become a lawyer, she followed in her parents' footsteps, making appearances in TV shows and movies from 1993 to 2004.
ISABEL ON HER MOM'S FAME
Isabel would sometimes grant interviews, where she would speak about growing up under the spotlight thanks to her parents' fame. When her mom was on "Cybill," she and the rest of the family were thrust into the spotlight.
While she has a strong bond with her mother, she admitted feeling tired by questions about living with her famous mom. She said:
"I can't help but feel annoyed that anyone would think this world is endowed with magic. Famous actors aren't special creatures. Their life, like that of any dedicated professional, is a grind."
THEIR MOST DIFFICULT YEARS
Before her mother's time on "Cybill," she would brave a two-hour commute from New York to their home in rural Connecticut alongside their dad, who was an actor as well. However, Baranski had to negotiate a three-week workweek in LA when the show started, only being home for 12 days a month.
Although this meant a lot less time with their mother, it meant a lot of money and attention. From being normal kids, they became kids who were told not to cry in public because people were watching.
THE OPPORTUNITIES IT PRESENTED
They were welcomed into prep schools and Ivy League colleges and presented with many opportunities and new kinds of friends. This all happened thanks to the difficult years that their family had to endure.
Isabel did not deal with all of this alone. Baranski and Cowles' second daughter is Lily, born in 1987. Like the rest of her family, Lily is an actress who made her on-screen debut in the rom-com "Enchantments" in 2015.
LILY'S CAREER
Over the years, she had a couple of minor roles and voice-acting stints, like on the video game "Call of Duty: Black Ops Cold War" in 2020. However, of all the things she's done, the most notable remains acting on "Roswell, New Mexico," which premiered in 2019.
The same way Isabel looked to her mother for guidance, Lily has also instilled advice from Baranski into her life. She once said:
"My mother has always been so professional and always kept her nose to grindstone. She taught me it takes a lot to gain a reputation, and it can also be ruined very quickly."
INSTILLING VALUES ON HER DAUGHTERS
If there's anything Baranski wanted for her two daughters to grow up learning from her, it's the value of independence, integrity, and strength of character. She spent a lot of time away from home while working, and she hoped her children would understand that she was trying to set an example.
"I've always encouraged my daughters to dream big, get a first-rate education, and trust that hard, persistent work will ultimately pay off," she once wrote.
BARANSKI'S HARD WORK
True enough, her children's work has mimicked hers. Her hard work and sacrifices inspired them through the years that they decided to follow in her footsteps.
Her daughter Lily once opened up about Baranski finding fame much later in life. Although she was successful in theater in her 20s to 30s, she started being cast on television shows and movies only when she was around 40 years old.
HER BOX OFFICE HITS
Since then, her career only grew bigger and bigger, as she starred in box office hits like "Mamma Mia!" and "Chicago." Lily credits her mom for being professional and keeping her nose "to the grindstone."
In 2014, Baranski and her girls mourned the loss of Cowles to heart failure. They were married for over 30 years, and the death left Baransk devastated.
HOW BARANSKI AND COWLES MET
The couple first met in 1982, on the play "Ghosts." At the time, Cowles asked Baranski if she wanted a ride home on his motorcycle after their rehearsal, and since then, they started dating.
A year after they met, they got married. The Cowles moved to Matthew's 18th-century farmhouse in Connecticut, where they raised their two daughters.
MAKING THINGS WORK
In 1984, when they welcomed Isabel into their lives, Cowles decided to become a stay-at-home dad while Baranski continued her career in the entertainment industry.
After their second daughter, Lily, was born, Cowles raised his two daughters and re-entered the industry. He often played the villain in several of his projects, best known for playing Billy Clyde Tuggle on "All My Children."
COWLES' DEATH
Cowles' other credits include appearing on "Shutter Island" with Leonardo DiCaprio, "The World According to Garp" with Robin Williams," and "Midnight Cowboy" with Jon Voight and Dustin Hoffman.
Before his death in May 2014, Cowles could still meet his eldest grandson, Max Francis Murphy, Isabel's son. Baranski found strength in her two daughters and her grandson Max during the most challenging time in her life.
Her husband's absence bothered Baranski so much that she decided to travel to England and study a course at Oxford University. The trip allowed her to come to terms with the changes in her life.
Since Cowles' death, Baranski has welcomed two more grandsons. The youngest, born in 2018, was named after Matthew.
Please fill in your e-mail so we can share with you our top stories!