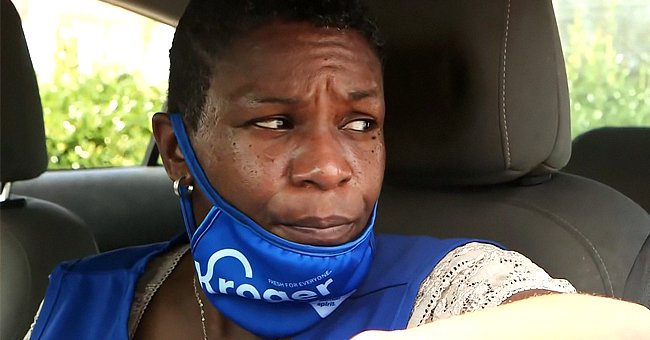 youtube.com/NBCNews
Homeless Woman Sleeps in a Store's Parking Lot, Manager Notices Her and Decides to Help
A woman living in a car park was thrilled to have her life turned around after getting a job as a worker in a store. Read on to find out how it happened.
The pandemic brought severe economic hardship on people's lives, and some not only lost their jobs but the roof over their heads. The cost of living has been on a steady incline, and many live under harsh circumstances.
Despite the global economic decline, acts of kindness have been ongoing, and these stories often capture people's attention. One of the most touching stories involved a homeless woman who had nowhere to sleep in 2020.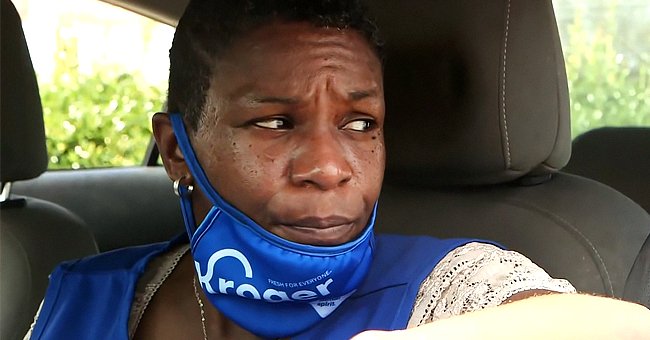 LaShenda Williams in the car she lived in | Photo: Youtube.com/NBCNews
LaShenda Williams, an East Nashville resident's life was filled with misery. Williams lived in a pathetic condition and had no family or a place to sleep. She didn't even know where her next meal would come from. However, the happy ending to her story is relieving.
Williams now has a job, and a healthy smile is restored to her face. Speaking to reporters, she expressed her delight at fending for herself again and having a legitimate source of living.
Her breakthrough did not come easy. Williams said her difficulties began after losing two of her jobs, and she could not provide for herself. Hard times forced her to live in a car she regularly parked outside of a Kroger store in Tennessee.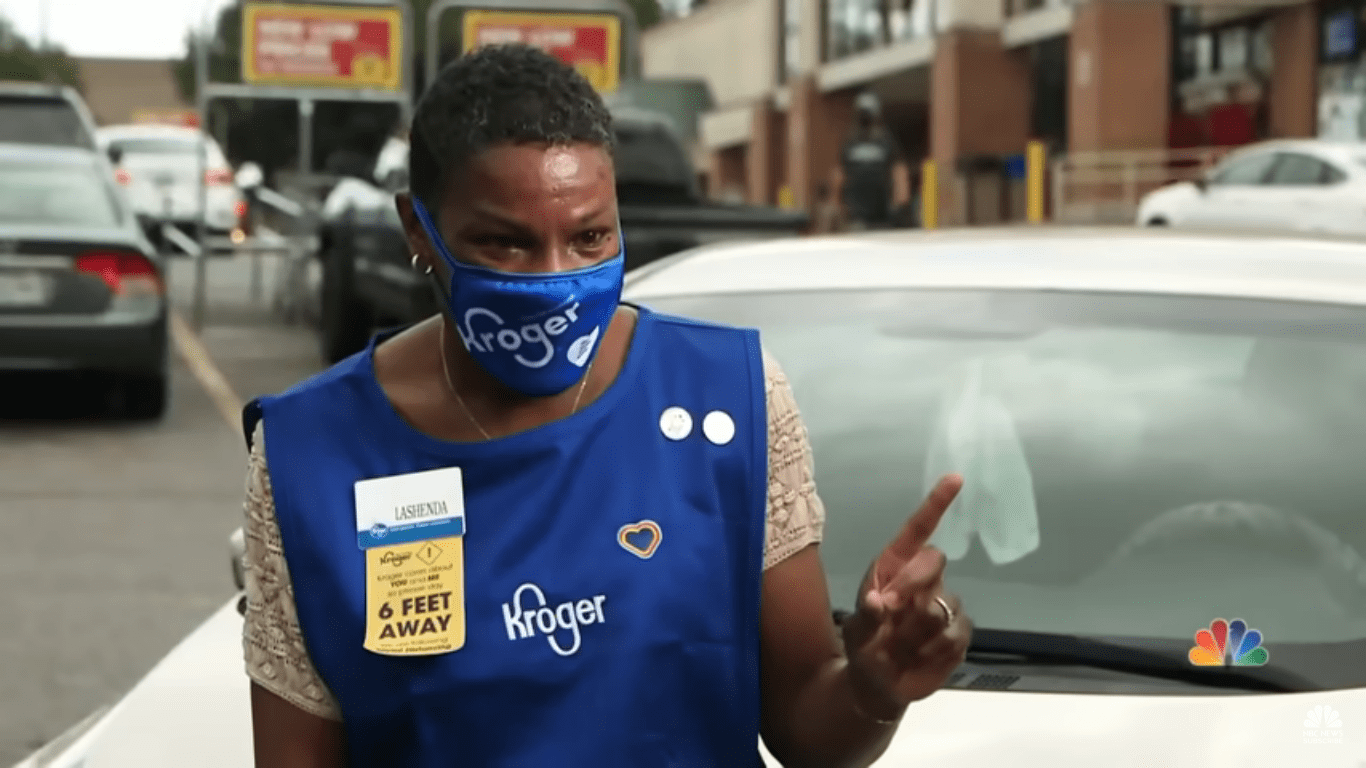 LaShenda Williams at work | Photo : Youtube.com/NBCNews
Her past life worsened her difficulties. Williams had suffered abuse and drug addiction. These made it difficult for her to find work and stable living conditions. Speaking to NBC about her living in a park, Williams said:
"I would lean my seat all the way back so no one would see me because, you know, I knew I wasn't supposed to be there."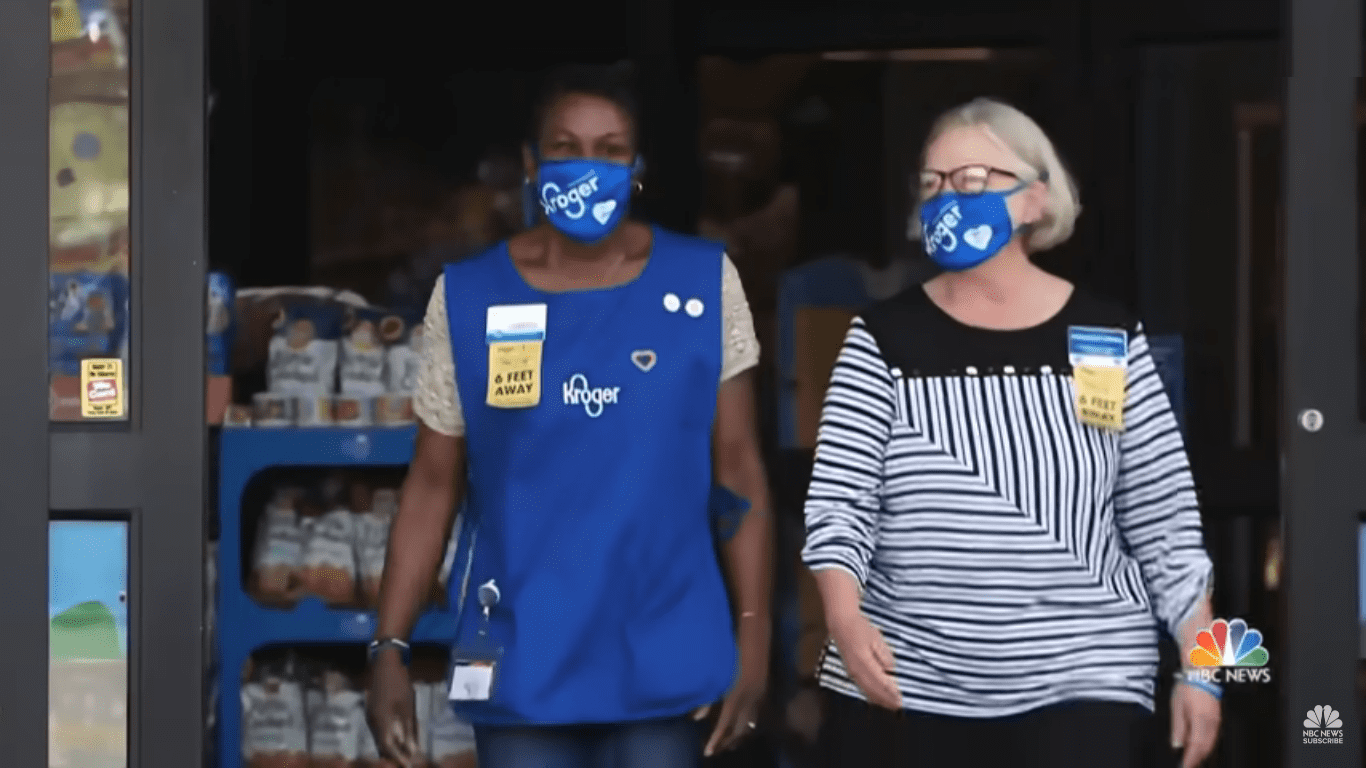 LaShenda Williams and Kroger manager, Jackie Vandal | Photo : Youtube.com/NBCNews
Williams' story changed after she met Kroger manager Jackie Vandal, who she frequently asked for a job. Vandal later hinted Williams of an upcoming job fair and asked her to go for it.
Speaking of her willingness to help Williams, Vandal said she followed her gut and felt Williams sincerely needed a job. So she suggested that Williams submit her application online on the day of the employment fair.
Williams took an old laptop from her car and spent hours filling out her application with Vandal's assistance, and the manager employed her on the spot as soon as she submitted it.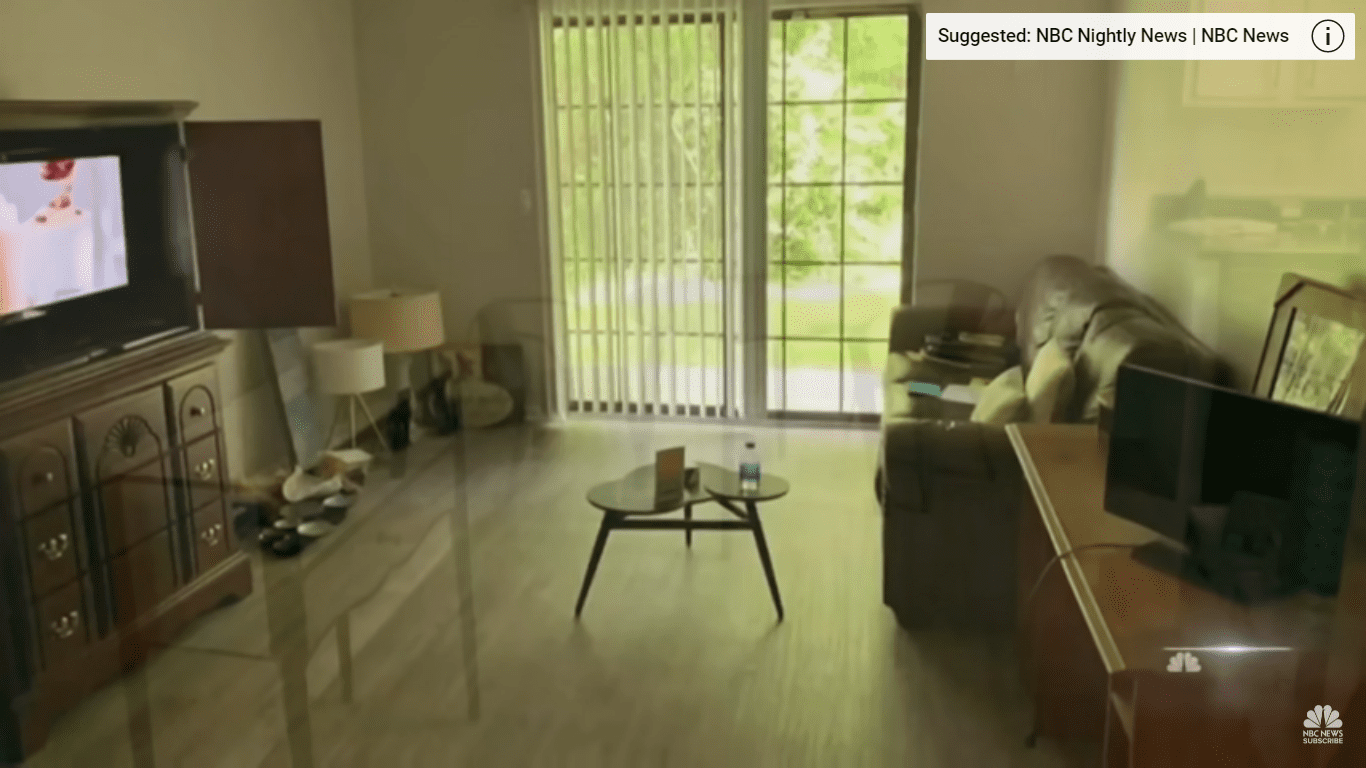 LaShenda Williams' new apartment | Photo : Youtube.com/NBCNews
Williams quickly settled into life in her new job, and soon, her new colleagues felt her impact. Melissa Eads, corporate affairs manager for the Kroger Nashville division, noted that Williams had a contagious smile and had become a customer favorite.
Williams has been at the store since 2020 and is making the most of it. According to reports, she saved enough money to get her own apartment, which she furnished with the help of her coworkers.
Williams's story mirrors the one of a homeless man who was eventually offered a job by a restaurant owner. Read the full story here.
Please fill in your e-mail so we can share with you our top stories!