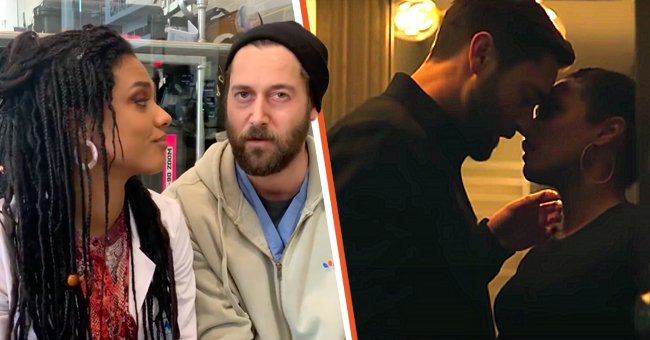 Youtube.com/TV Promos | Facebook.com/NBCNewAmsterdam
Here Is Why Ryan Eggold & Freema Agyeman's Fans Keep Telling the Co-stars to Date
Fans of the medical drama television series "New Amsterdam" love the chemistry between Dr. Max Goodwin and Dr. Helen Sharpe, but is there hope for a real-time romance between the two?
Since the show began, a romance has been brewing between Dr. Max Goodwin, played by Ryan Eggold, and Dr. Helen Sharpe, played by Freema Agyeman.
The duo relocated to New York, where Dr. Goodwin worked as the medical director and Dr. Sharpe as the head of the oncology and hematology department. After meeting at work, the two soon hit it off.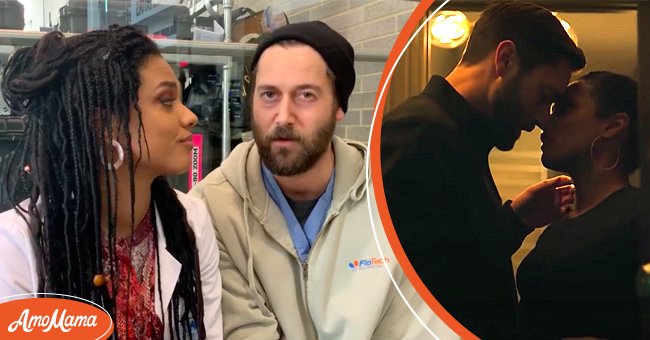 Ryan Eggold and Freema Agyeman answering fans' questions | Photo: Facebook.com/NBCNewAmsterdam. Right: The actors on a scene in "New Amsterdam." | Photo: Youtube.com/TV Promos
Unfortunately, despite the constant lingering moments between the two characters, their timing has always been off as they always seemed to be taking care of other aspects of their lives.
However, in the season three finale, Dr. Goodwin finally acted on his simmering feelings for Dr. Sharpe and took off his wedding ring, perhaps to signify that he was ready to move on from his late wife and prepared for a new romance.
NBC treated fans with a twist in the story after the characters' shared a big kiss towards the end of season three, even though it came when they were dealing with obstacle after obstacle in their lives.
First, they had to deal with the pandemic. Helen struggled with caring for Luna while Max tried navigating being a single dad to Luna and fighting with his in-laws to get custody.
Unfortunately, Sharpe soon expressed her desire to relocate back to London. Season four saw Goodwin, hopelessly in love with Sharpe, decide to give up his life in Manhattan and follow her to London.
And while fans predict that the relationship will go on South, forcing Goodwin to return to New Amsterdam, they are hopeful that the two lovebirds will kick off their romance in real life. One fan wrote: "Are they dating in real life because if not, they should be!!"
Others believe that the duo is a real-life couple and were surprised to learn that they are close friends. A fan expressed how shocked they were after discovering that the two were not dating.
A viewer expressed how undeniable their chemistry was, on and off-screen, while another said she was sure something was going on between them based on the interviews she watched. One fan wrote:
"They belong together! They make the show! It will be more interesting. Max and Freema are on the show! Please, Please, Please bring them together!"
GOOD FRIENDS IN REAL-LIFE
Even though the two have not confirmed whether or not they are dating in real life, fans can rest easy knowing that the "Dr. Who" actress and "The Blacklist" actor are close friends outside of "New Amsterdam."
Based on a 2019 Q&A video posted on the "New Amsterdam"'s Facebook page, the two seem to know each other pretty well. Even with uncertainties over their real-life romance, their answers seemed to paint a picture of a true friendship.
Please fill in your e-mail so we can share with you our top stories!