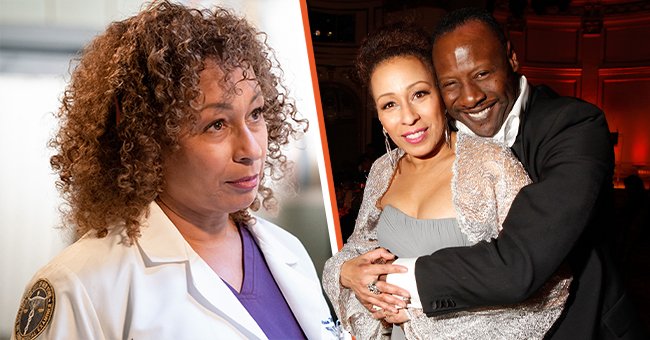 Getty images
Tamara Tunie Once Revealed the Key to Her Blissful 2nd Marriage — 3 Years Later It Fell Apart
"Law and Order: Special Victims Unit" alum Tamara Tunie and her husband Gregory Generet's marriage seemed like every couple's dream union. However, Generet was not Tunie's first husband.
Fans and celebrities often admired the "Rising Sun" actress Tamara Tunie and Gregory Generet's union. But three years after sharing their secrets to a blissful marriage, it fell apart.
Her marital bliss with Generet was, however, not Tunie's first. "The Devil's Advocate" star was previously married to Georgia lawyer Greg Bouquett. They wedded in 1988 but divorced in 1991. Tunie then married Generet in 1995.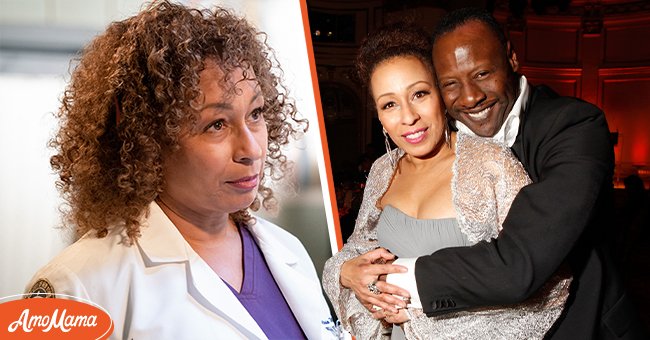 Left: Actress Tamara Tunie. Right: Tamara Tunie and Gregory Generet at the Torch Ball hosted by Evidence, A Dance Company at The Plaza Hotel on March 25, 2013 in New York City. . | Source: Getty Images
Generet began singing as a child, doing Gospel and singing in high school bands. While it was something he enjoyed doing, singing didn't seem like something he'd make a career out of, mainly because his parents often told him:
"You can sing for God, but you've got to go get a job!"
But in 1986, he happened upon a Coltrane/ Hartman album, and his life was forever changed. After listening to the album repeatedly, Generet knew that was what he wanted for himself.
He started as a post-production editor, but his love for jazz was overwhelming. His desire to hone his craft as a singer moved to the forefront. Today, critics describe him as having "a voice that's so sultry you might get burned."
SECRETS TO A LONG MARRIAGE
The "Stolen Moments" singer and the "Wall Street" actress have found immeasurable success in their personal and professional lives. Tunie has over two decades of film credits under her belt and has won several accolades, including the Tony Award for Best Musical.
On the other hand, Generet has had an exciting career in music, performing with renowned musicians such as Onaje Allan Gumbs, Victor Goines, Bucky Pizzarelli, Mike Renzi, Branford Marsalis, and Wycliffe Gordon, among others.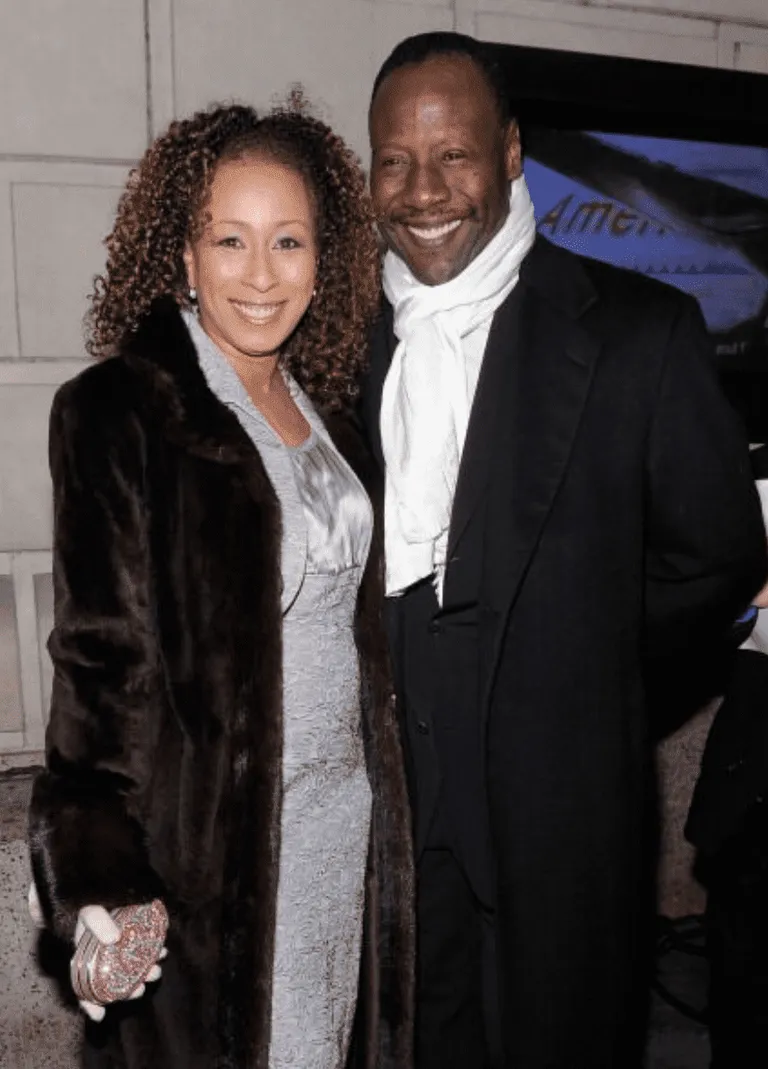 Actress Tamara Tunie and Gregory Generet during "The Gershwins' Porgy and Bess" Broadway opening night. | Photo: Getty images
And despite them having successful careers, they had one of the longest marriages by Hollywood standards. The couple shared that their secret to a long fulfilled marriage was supporting each other and communication.
Tunie also disclosed that pre-marriage counseling was a great help to them and insisted that they could only balance their busy schedules by making time for each other.
"We spend a lot of time together supporting each other's different projects because it's a part of our lives. It's a beautiful thing. It's what gave me the strength to go out and do what I'm doing right now." Generet shared.
For a couple that's been married for that many years, it was a breath of fresh air to see them gushing over each other. During an interview with Essence, Generet said of his wife:
"My wife is a champion, a cheerleader, a note-taker, a note giver — these things help me."
Tunie also showered her husband with praises, referring to him as her best friend. She shared that their marriage kept getting better as years went by.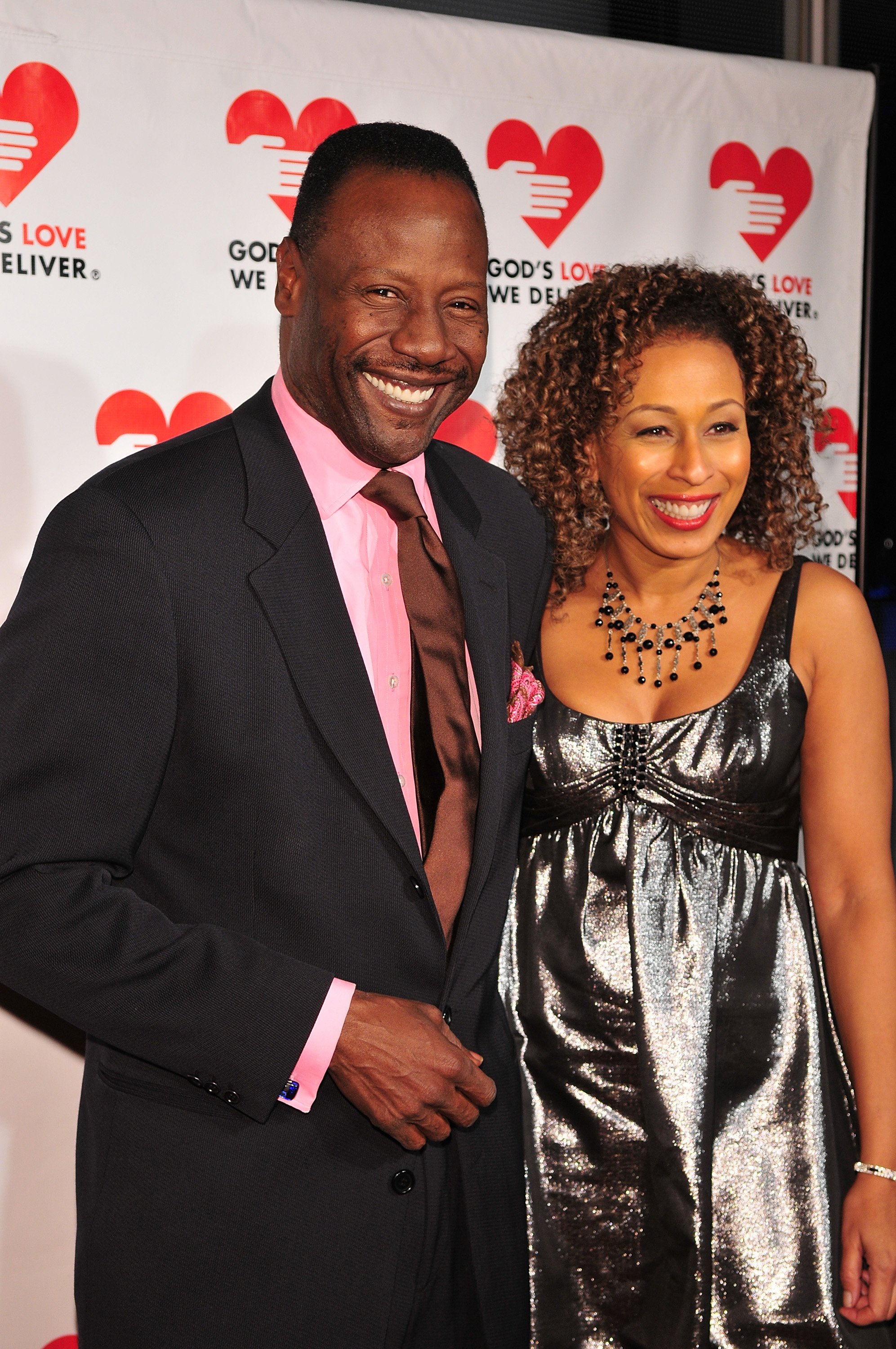 Actress Tamara Tunie and husband Gregory Generet attend the 2009 Golden Heart awards at the IAC Building on October 19, 2009 in New York City. | Photo: Getty Images
When the "Flight" actress and her jazz vocalist husband purchased their Harlem home in 1993, all they wanted was a place to call home. They did not realize that they would be sitting on solid real-estate investment decades later.
The couple bought the five-story brick townhouse at $275,000.After downsizing and renovating the house, they listed it for $3.75 million. Generet referred to the Fifth Avenue mansion as a home that "feeds our soul."
From the onset, Tunie envisioned incorporating some of her childhood home features into her new home. Growing up in Pittsburg, the actress's childhood home had an open-door policy for visitors, and she adopted the same for her Harlem home.
"I wanted to make a home that was similar to the kind of home that my mother made. To be able to create something like that in my adopted city, New York City, one of the toughest cities on the planet, is really special," Tunie said.
The house features a formal dining room, a butler's pantry, a living room, four bedrooms, and three and a half bathrooms. The landing features a stand-up bass and a Steinway piano, where the singer has hosted jazz salons, jam sessions, and rehearsals.
By all means, Tuni and Generet were the perfect examples of a happy marriage. It is no wonder that the news of their separation was so astounding. The "Angel Eyes" singer and his wife of close to two decades cut the cord on their relationship in 2015.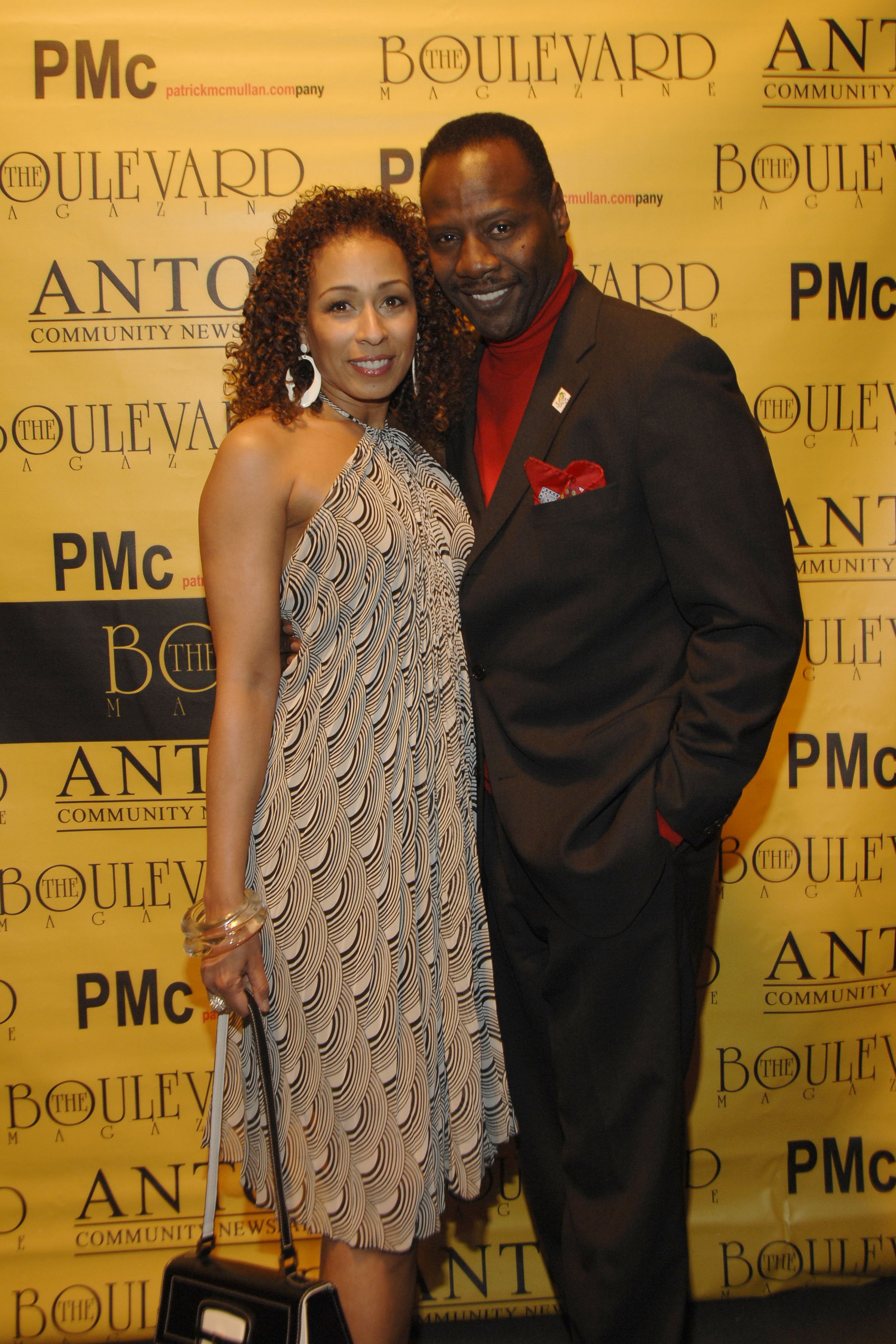 Tamara Tunie and Gregory Generet attend BOULEVARD MAGAZINE Celebrates their April Issue at Hawaiian Tropic Zone on April 14, 2008 in New York City. | Photo: Getty Images
The couple has no children, and it sounded pretty amicable. Tunie announced it in a statement asking for privacy during the challenging transition. They, however, did not disclose the reasons for their separation.
LIFE AFTER "LAW & ORDER: SVU"
Many actors and actresses have graced our screens, playing this and that role in the longest-running primetime live-action series "Law & Order: SVU," including Christopher Meloni, Mariska Hargitay, and Ice-T.
Tunie also appeared in the show as the medical examiner, Dr. Melinda Warner. Initially, Tunie appeared on a 1996 episode of "Law & Order" titled "Deadbeat," where she played Caroline Bennett.
In 2000, she became the recurring character, Dr. Warner, in "Law & Order: SVU" season two before becoming a main series cast member in season 7. She would often return to a recurring role before she exited the show in 2015.
Following her departure from the Dick Wolf criminal universe, Tunie has been busy taking on other significant projects, including appearing in episodes of "Billions" and the procedural drama television series "Elementary."
Her most prominent role since "Law & Order: SUV" came when she starred as Monica Graham in the police procedural drama "Blue Bloods." Unfortunately, the showrunners abruptly killed off her character after only seven episodes.
After her stint at "Blue Bloods," Tunie starred in the dark comedy-drama "Dietland" and also had recurring roles in the dramas "Almost Family" and "Black Earth Rising. She also appeared on three episodes of the crime drama "Better Call Saul."
Tunie also stars on Netflix's "Cowboy Bebop" live adaptation as Ana. Variety describes her character as the "proprietor of the hottest underground bluesy jazz club on Mars." Tunie also stars alongside Chanté Adams and Michael B Jordan in "A Journal For Jordan."
Please fill in your e-mail so we can share with you our top stories!