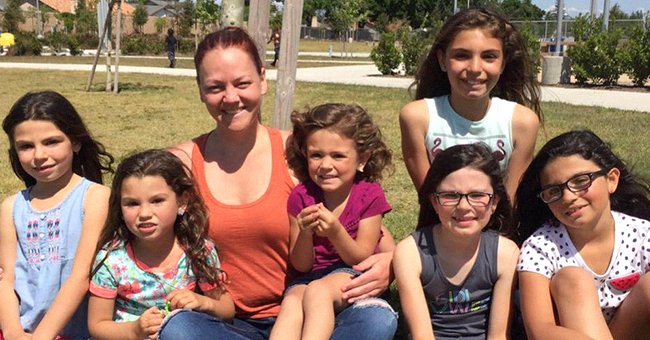 facebook.com/sixlittlebeans
Mom Proposes to Single Foster Parent That She Adopt All Her 5 Daughters
One phone call changed a woman's life forever. The caller asked her an important question, and the woman didn't hesitate before she said yes and opened her heart and her home to a new adventure.
When Lacey Dunkin thought about becoming an adoptive mother, she never expected things to happen so quickly. The then 25-year-old desired to be a mom, and she had a big heart ready to love.
She lived with her parents in Fresno, California, and finished the adoption certification process in the middle of 2011—three months later, she was contacted by a social worker about four little girls who needed a temporary home.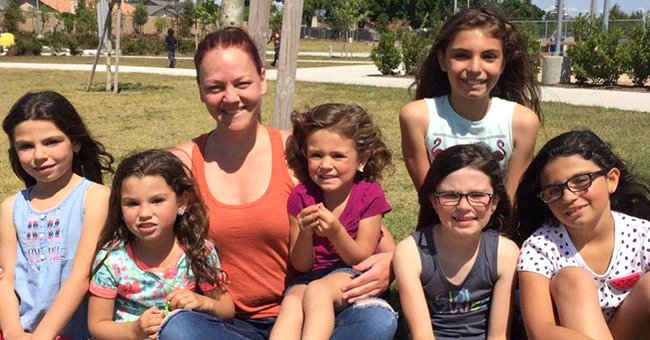 Lacey Dunkin and her six adoptive daughters | Photo: facebook.com/sixlittlebeans
Dunkin quickly told the social worker that she was happy to take in Sophia, Natalie, Melanie, and Kaylee. Their newborn sister, Lea, had been placed in a foster home that was better suited for babies.
"I interrupted the social worker who called and said 'Yes!' I can't tell you why I felt so compelled to say yes, but I did. And I didn't even consider not keeping them together. It was all or nothing to me."
The family quickly became attached to the girls, and Dunkin's mother, Jeri, stated: "It was just a natural fit from the start." However, nine months later, the birth mother regained custody of the children, and they went to live with her.
Dunkin missed the girls and was happy that the birth mother allowed her to visit them. A month later, Dunkin received an unexpected phone call.
The birth mother asked her if she was interested in adopting the girls. Dunkin was stunned by the life-changing request, but she already had an answer—she said yes!
She was thrilled to welcome the girls back into her home, and a year later, their adoption was official. She also found out that the birth mother was pregnant and didn't want to split up the siblings.
HONORED TO BE THEIR MOTHER
Dunkin knew that the unborn baby would be her children's sibling, so she didn't even question whether she would bring her into their home as well. Baby Cecily was officially adopted in March 2015, and their little family was finally complete.
Dunkin was in love with all of them, and the proud mother said:
"I have so much love for them ... I am so honored to be their mother."
ANOTHER COUPLE ADOPTED SIX SIBLINGS
When children are adopted into a forever home, it is always great to keep siblings together, just like Dunkin did. Another foster family opened their hearts to six siblings in 2019, and two years later, they officially adopted them.
Angela and Elliott Turbeville gave their foster kids the best Christmas present last year when they revealed their adoption. The Turbevilles committed to parenting all six siblings and ensured they would never be separated.
Children are fortunate when foster parents decide to adopt them forever. However, as most adoptive parents will confirm, they are the lucky ones.
Please fill in your e-mail so we can share with you our top stories!