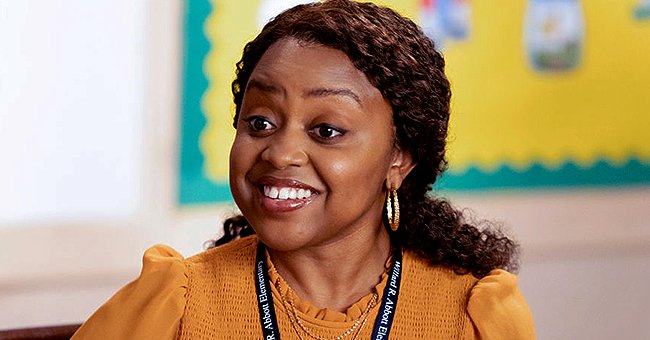 Getty images
'Abbott Elementary' Star Quinta Brunson Is Engaged However She Hid Her Fiancé's Identity
Quinter Brunson gained prominence after releasing her self-produced Instagram series "Girl Who Has Never Been on a Nice Date." She has since achieved professional and personal success and is engaged to a mystery man.​​​​​​​
Quinta Brunson is a West Philadelphia native and is the youngest of five children. She attended Temple University and studied at Second City's improvisational comedy troupe in Chicago for her sophomore year.
Soon after, she dropped out of school, much to her mother's disappointment, and got a job at an Apple store where she made 13 dollars an hour.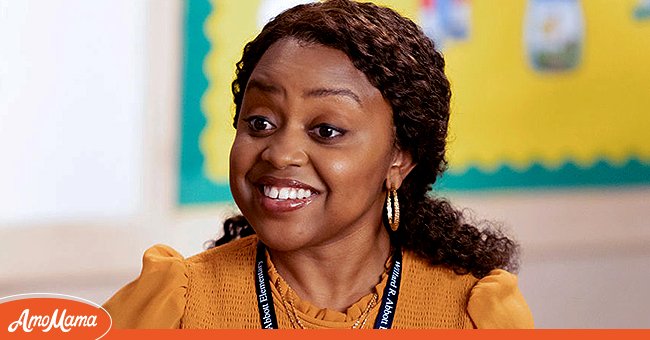 Actress Quinta Brunson on the set of "Abbott Elementary | Photo: Getty Images
She then moved to Los Angeles to pursue a career in comedy, which she admitted she's always been her "obsession." She began garnering legions of loyal fans in 2014 through her comedic Instagram videos.
Her "Girl Who Has Never Been on a Nice Date" series went viral, growing her fan base enormously. Around the same time, Brunson worked as a video producer for BuzzFeed's flagship channel, BuzzFeed Video.
Her videos focused mainly on challenges experienced by twenty-somethings in their day-to-day lives. In 2016, she sold two web series, "Broke" and "Up for Adoption," as a development partner with BuzzFeed Motion Pictures.
The actress has also featured in several other films and series. She played Dr. Charli Collier and her twin sister, Laila, on the series "iZombie," and voiced several characters in "Lazor Wulf."
Besides her stints as a 9-5 employee at BuzzFeed and starring on a hit web series, Brunson has also written a memoir, "She Memes Well," where she gives her readers a peek behind the curtain.
She compares her experiences in Los Angeles with Philadelphia. While writing has not been without its ups and downs, Brunson has embraced the journey. She told Nylon.com:
"I would say the biggest challenge is keeping up with how much I was changing as a person throughout the time of writing this book."
When she began writing the memoir, Brunson transitioned from her 9-5 job at BuzzFeed to freelancing. She was also single but has since been in a relationship and even become engaged.
"Even when I first started the book, I was leaving my job at Buzzfeed. So then I became a freelancer, essentially. And then I was starting writing about being single, but then I got into a relationship, and then I got engaged." She says.
While the actress is an open book regarding her professional life, her fiancé remains a mystery as Brunson has never shown his face on social media.
Her latest project is producing and starring in the mockumentary sitcom television series "Abbott Elementary," a workplace comedy about Philadelphia teachers that premiered for season one in 2021.
The series, which became popular very fast, is based on Brunson's grade years and chronicles the lives of a group of teachers in a public school. Her mother, a teacher, inspired the show.
They treat heavy subjects with joy and lightness, incorporated with jokes and West Philadelphia references. A huge success, the show became the first on ABC to quadruple its ratings since its premiere.
Please fill in your e-mail so we can share with you our top stories!