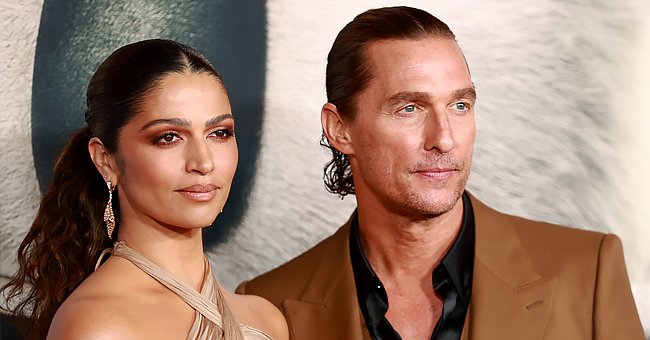 Camila and Matthew McConaughey | Source: Getty Images
Matthew McConaughey's Son Inspired His Proposal to the Mom of His Kids - Her Parents Did Not Expect Her to Wed
American Actor Matthew McConaughey had been in a relationship with Brazilian Model Camila Alves for six years but refused to pop the question because he was scared of marriage.
In 2006, Matthew and Brazilian Model Camila Alves met at a bar in West Hollywood called "Hyde." The model had made Los Angeles her home after coming over from Brazil to visit her aunt when she was just 15 years old.
Camila had seen him in multiple movies but did not initially recognize the actor who had a long beard and a rasta hat on.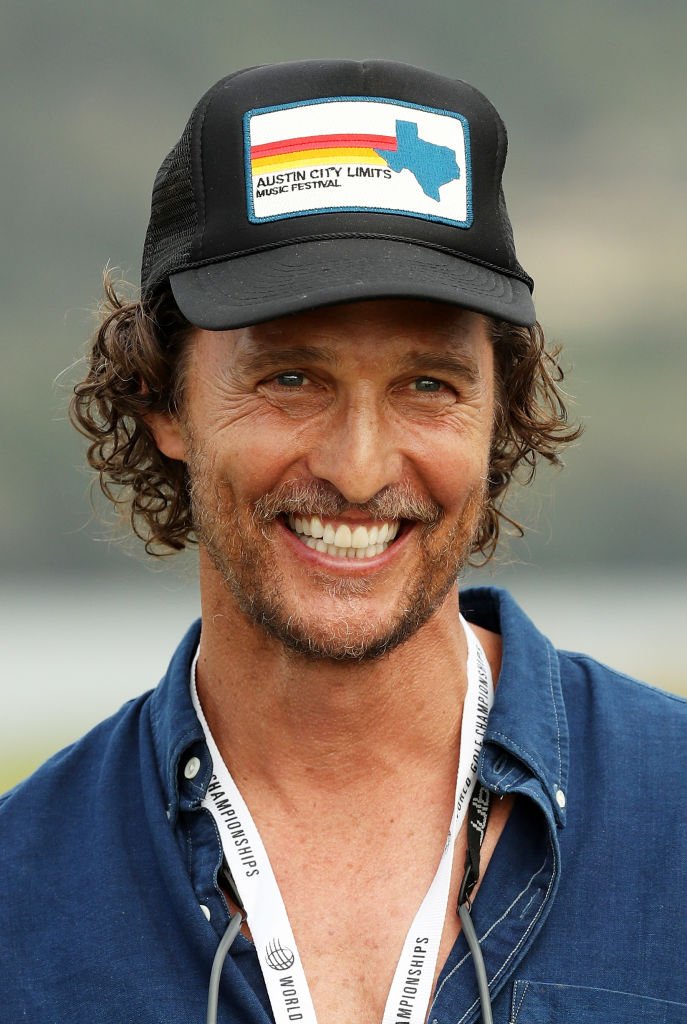 Actor Matthew McConaughey looks on after the final round of the World Golf Championships-Dell Match Play at Austin Country Club on March 25, 2018 | Source: Getty Images
But when Matthew's friend, Lance Armstrong, showed up at the club, Camila deduced who the actor was. The model was invited to have drinks and reportedly impressed Mathew with her knowledge of Portuguese, which the actor was also fluent in.
The actor was instantly interested in her from that moment, and three nights later, the pair went out on their first date at Matthew's Malibu house. The actor cooked her dinner, and they ate on the porch.
Matthew and Camila's Opinions on Marriage
During the early stages of their relationship, Matthew and Camila did not nurture any marriage plans. They were both skeptical about the effects of marriage.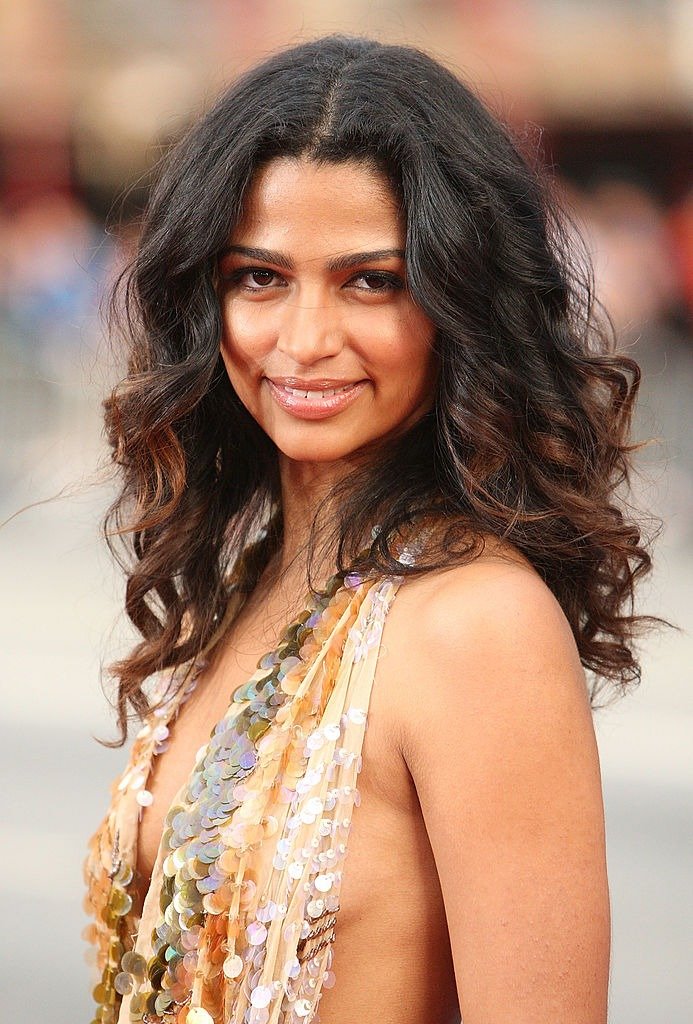 Camila Alves arrives at the Los Angeles premiere of "Ghosts Of Girlfriends Past" at the Grauman's Chinese Theatre on April 27, 2009 | Source: Getty Images
Matthew's parents divorced twice and remarried each other three times, and the actor was concerned about going to such extremes in his relationship. He and Camila always joked about his parent's marriage and sometimes wondered if marriage were something they would ever consider doing.
The pair, however, decided if they ever got married, they would be doing it for the right reasons to avoid going through multiple divorces in their relationship.
Matthew was also worried about losing himself if he got married. The actor wondered if he could have 100 percent experience with his partner in a marriage.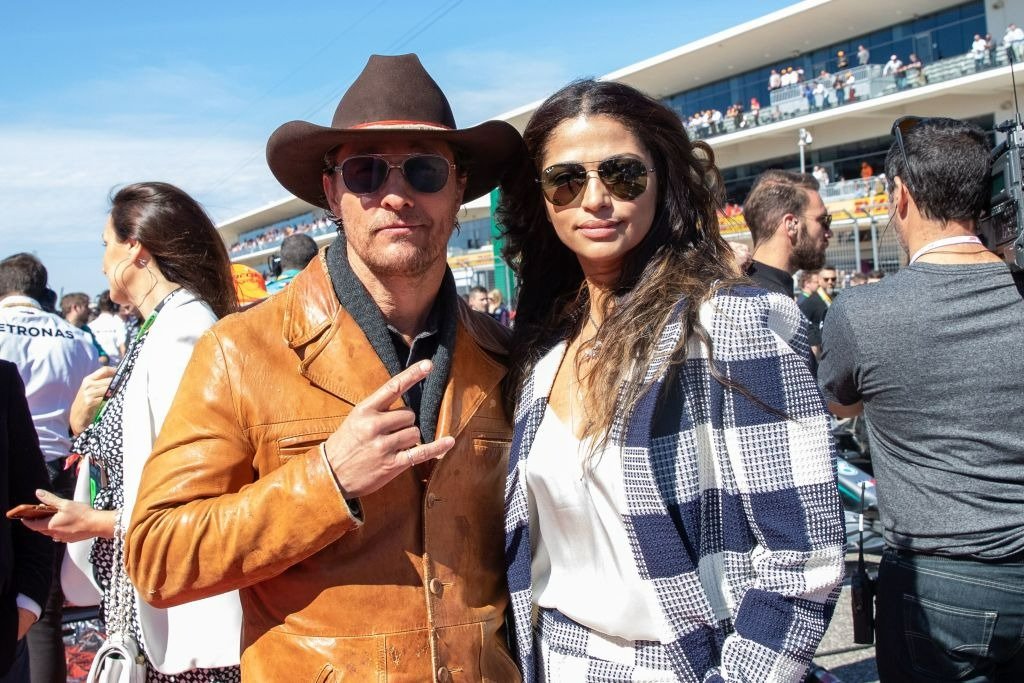 Camila Alves arrives at the Los Angeles premiere of "Ghosts Of Girlfriends Past" at the Grauman's Chinese Theatre on April 27, 2009 | Source: Getty Images
He feared that if he ever got married, he would get 50 percent of experience while his partner would get 50 percent as well. On her part, Camila also had a long-standing skepticism about marriage. She said:
"I was never the girl that grew up saying I want to get married. I told my parents to not expect me to get married."
Matthew, however, revealed in his memoir "Greenlights" that he was prompted to think about marriage after his son Levi asked him why Camila was not a McConaughey.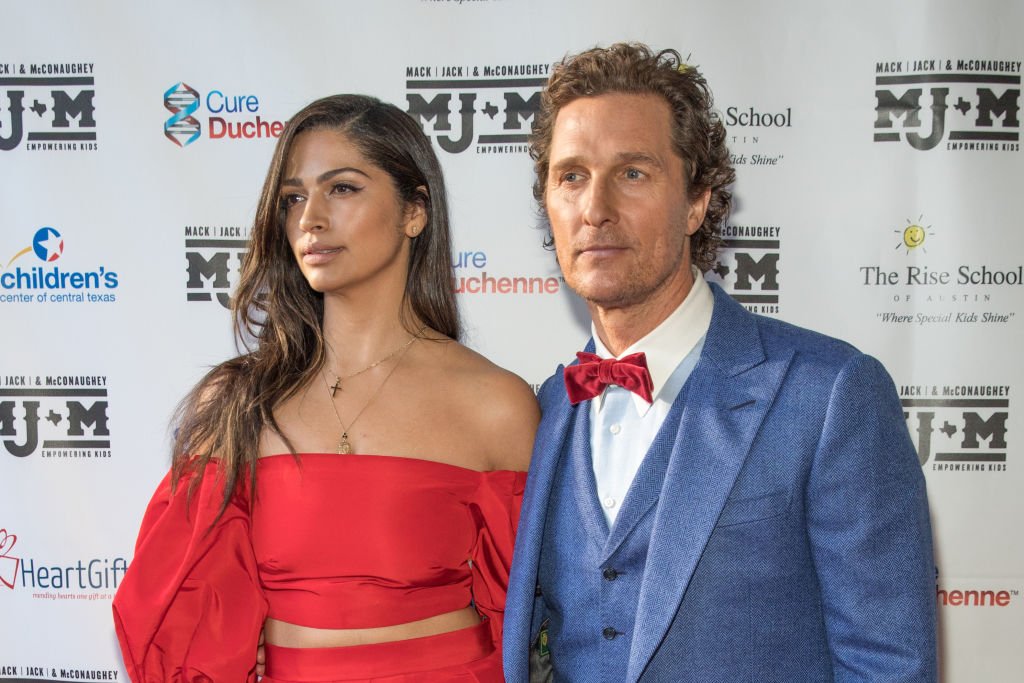 Camila Alves and Matthew McConaughey arrive at the Mack, Jack & McConaughey charity gala at ACL Live on April 25, 2019 | Source: Getty Images
The actor replied to his son that he did not want to marry his mother because they were supposed to do or he wanted to. He would marry her when he felt like he needed to.
When Levi asked if he was scared, the actor realized he was. Afterward, Matthew sought guidance from his pastor and some family members in successful marriages.
Matthew got over his fears of marriage, and he realized if he got married to the right person, they would both get 100 percent of marriage experience each, and they would become three times what they were.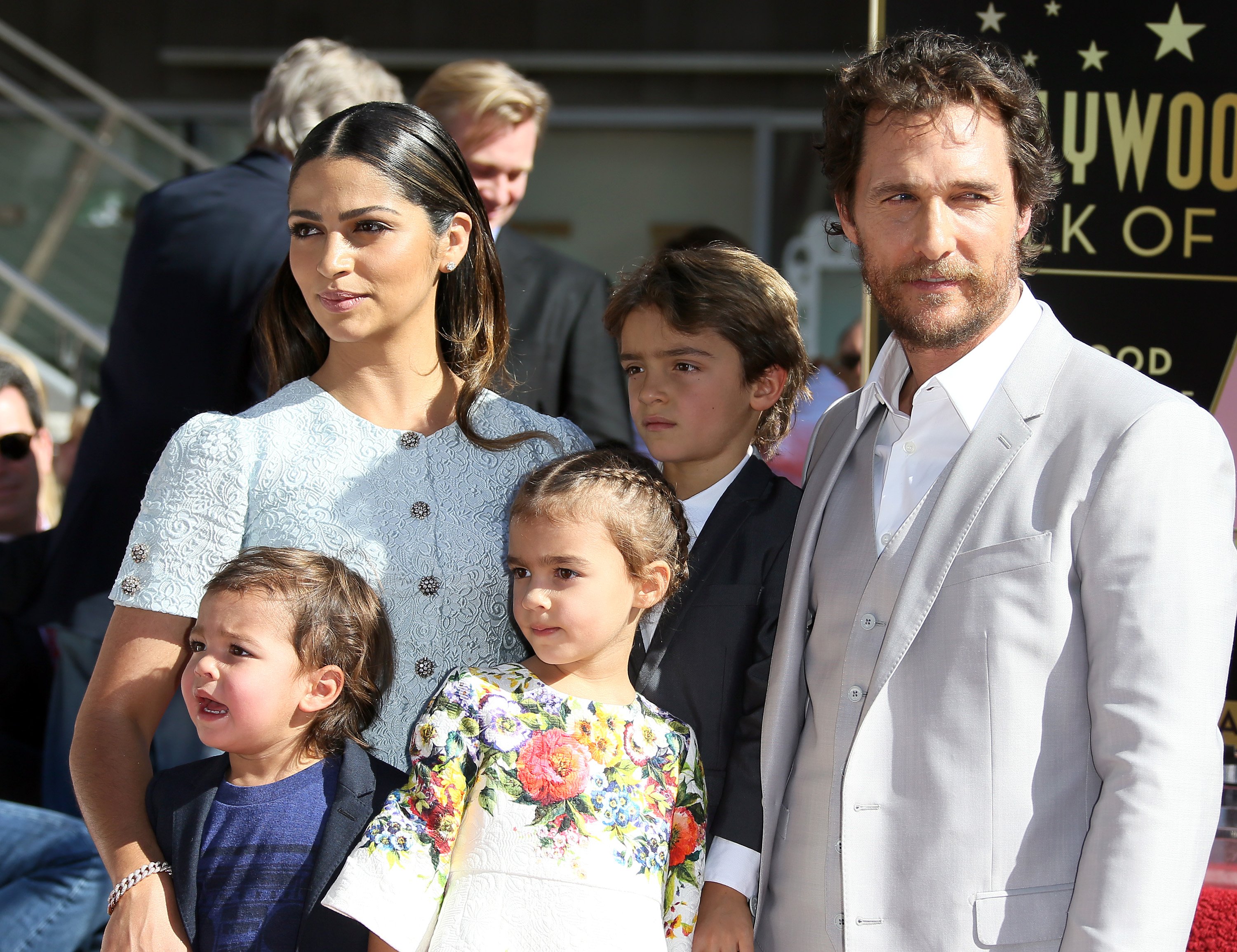 Camila Alves, Levi McConaughey, Livingston McConaughey and Vida McConaughey attend The Hollywood Walk Of Fame ceremony for Matthew McConaughey on November 17, 2014 | Source: Getty Images
He also spent a lot of time talking to Camila, and they also read many books about marriage. Eventually, they understood that marriage was not a destination but the beginning of an adventure they would be taking together.
The actor explained, "Once that clicked with me, and I didn't have to intellectualize my way into it, I started to feel the excitement." The pair also understood that marriage would be a covenant between them and God.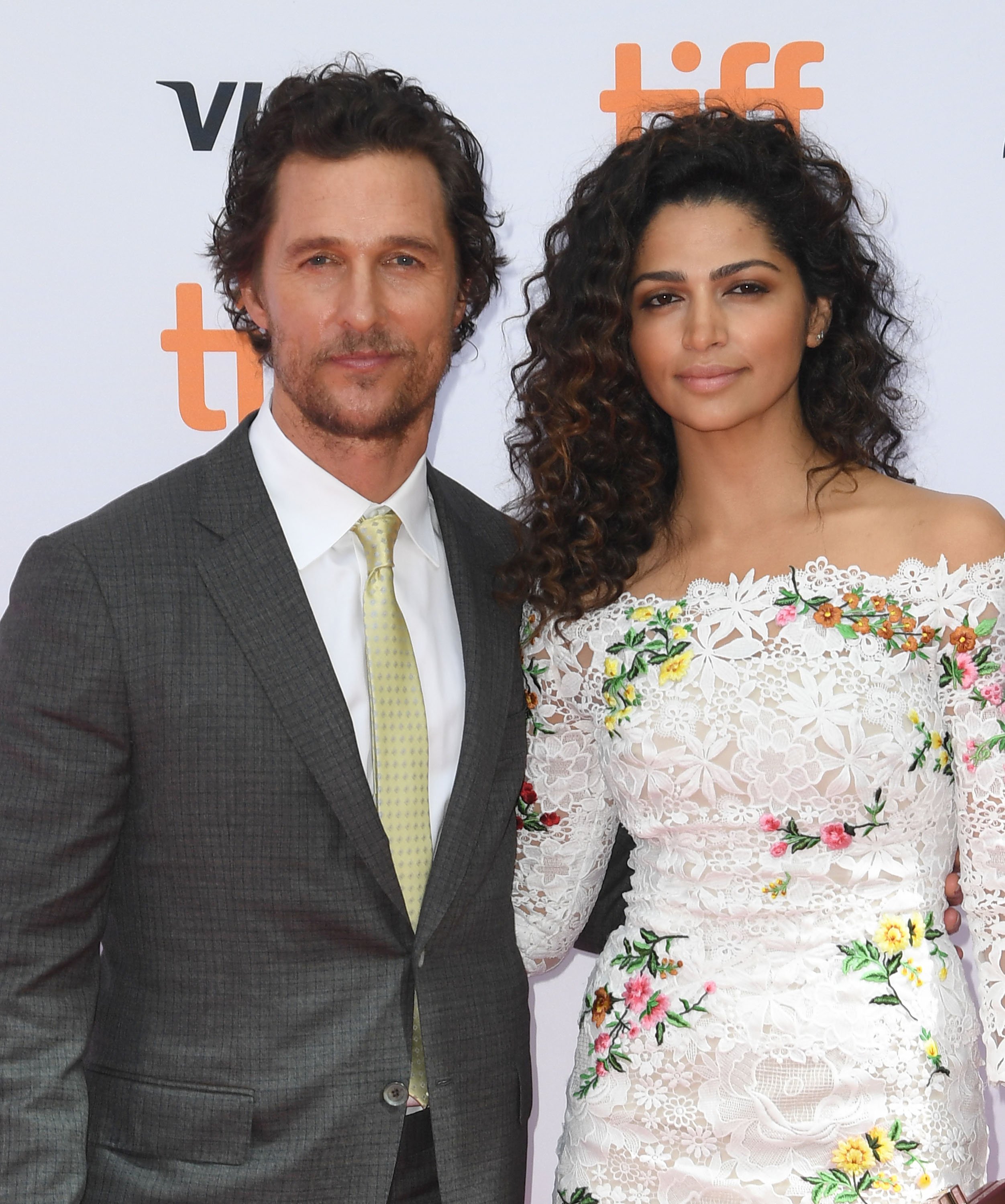 Matthew McConaughey and wife Camila Alves attend the premiere of 'Sing' during the 2016 Toronto International Film Festival at Princess of Wales Theatre on September 11, 2016 | Source: Getty Images
Matthew and Camila's Marriage
After six years of being together, Matthew decided to propose to Camila on Christmas day in 2011. He had wrapped the engagement ring in eight different boxes so that the model would have to keep opening the boxes to get to it.
He also called his family over, and they all watched as Camila's eyes widened when she eventually opened the last box and saw the ring. The actor dropped to his knees and asked if Camila would marry him and take his name but surprisingly, she did not say yes immediately.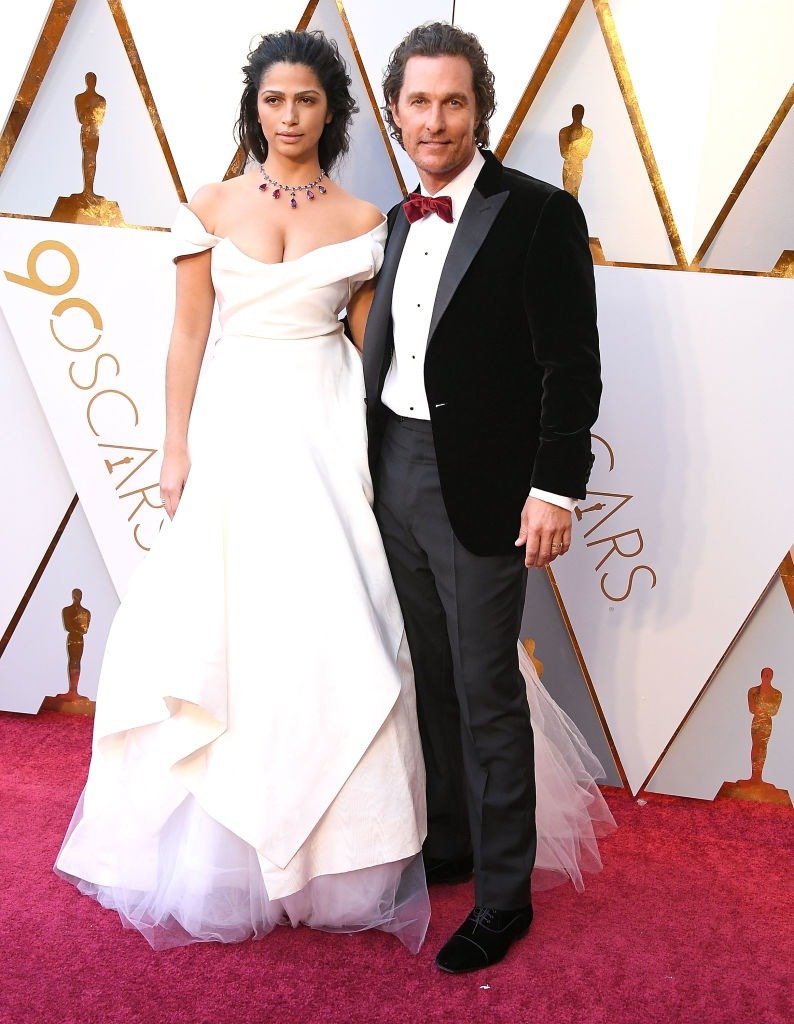 Camila Alves and Matthew McConaughey arrives at the 90th Annual Academy Awards at Hollywood & Highland Center on March 4, 2018 | Source: Getty Images
Matthew, still on his knees, told her he would not stand up until she agreed to, and eventually, Camila conceded and said "Yes!" Afterward, the actor announced his engagement on his social media page to his fans and wished them a Merry Christmas.
In June 2021, Matthew and Camila's wedding was held at Texas actor's Austin estate. The couple set up tents for guests to shield themselves from the Texas heat in a marriage ceremony held for three days.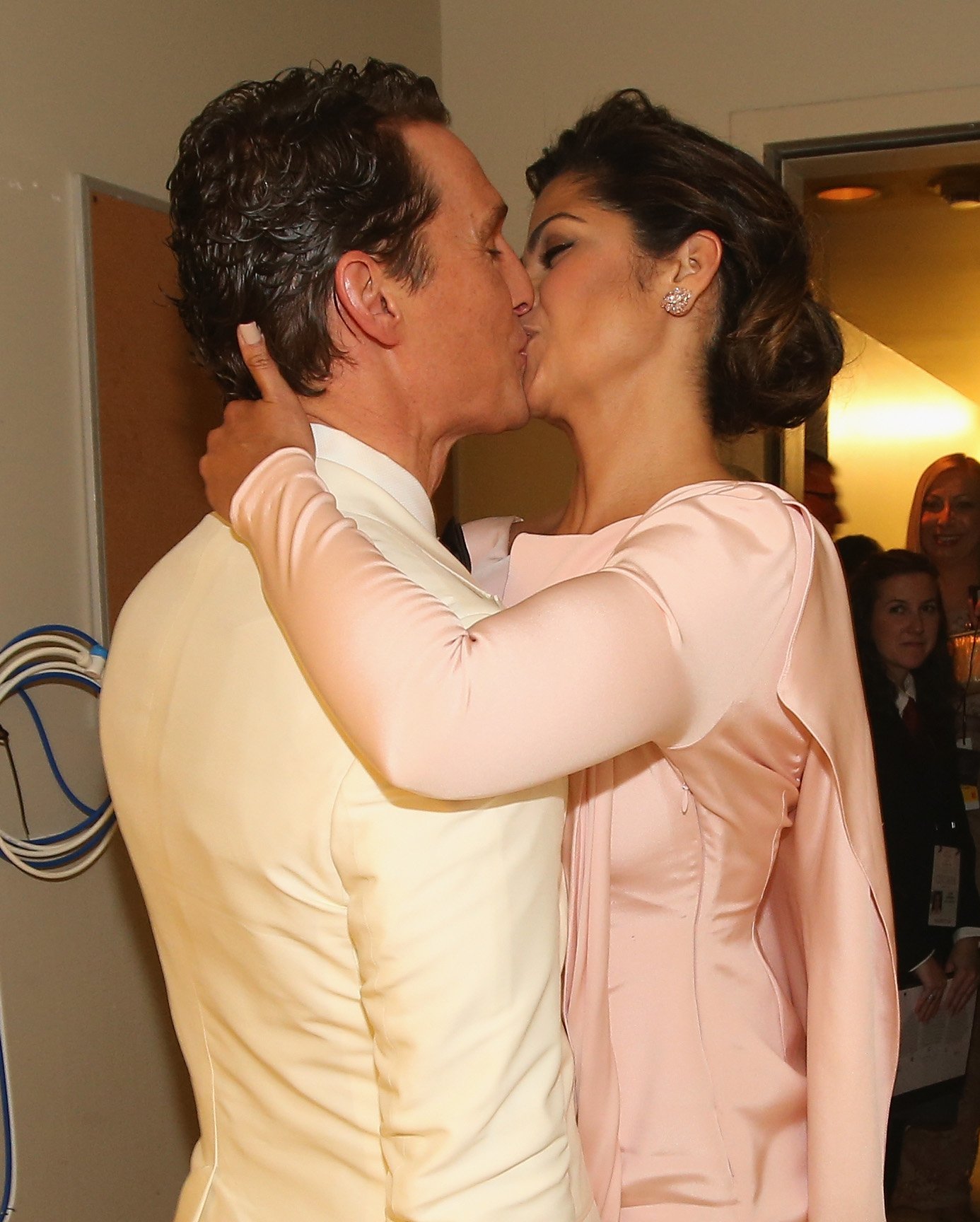 Matthew McConaughey and Camila Alves kiss backstage during the Oscars held at Dolby Theatre on March 2, 2014 | Source: Getty Images
Present at the venue were about 120 guests, including celebrities like Reese Witherspoon, Woody Harrelson, and Kenny Chesney. The couple's children, son Levi McConaughey acted as the ring bearer, and his sister Vida McConaughey was the flower girl at the full Catholic wedding ceremony.
Mathew's Appreciation for Fatherhood
Matthew and Camila welcomed their first son Levi in June 2008, and the actor revealed he was side by side with his wife as she gave birth to their son.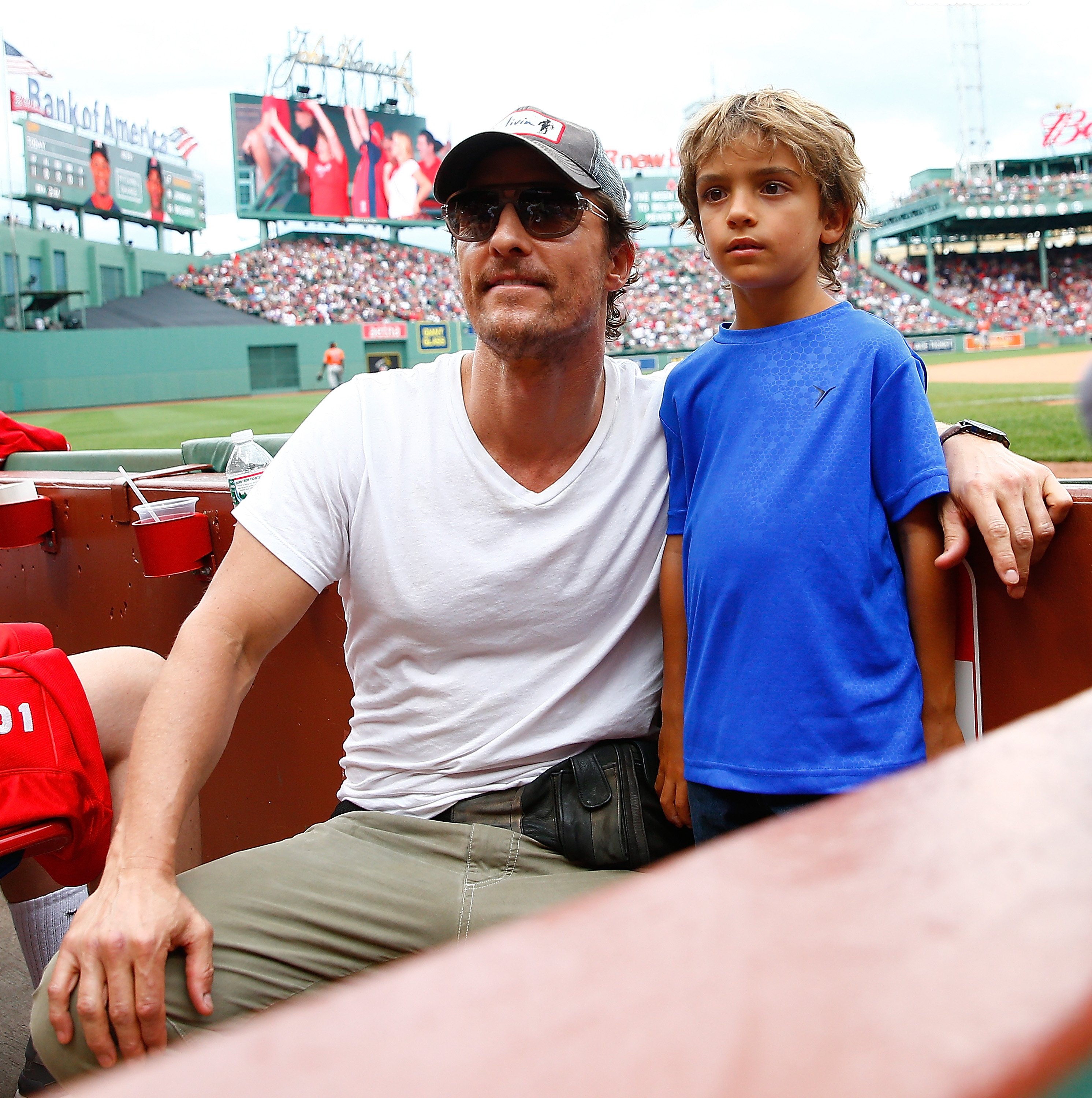 Actor Matthew McConaughey and his son Levi pose for a photo during the game between the Boston Red Sox and the Houston Astros during the game at Fenway Park on August 17, 2014 | Source: Getty Images
He explained that they were both happy to have a child and make a family. The actor had always wanted to be a father, and it took the perfect woman in Camila at the perfect time to make it happen.
They welcomed their second child Vida in 2010, two years after their first child. Their son Livingston McConaughey was born on December 28, 2012.
During the Covid lockdown, the couple revealed they could not do photoshoots, but their kids took up the responsibility of taking pictures for their father's magazine covers.
Matthew explained that the lockdown forced the kids to be self-reliant and creative, and they suddenly developed an interest in photography. He also declared the kids were becoming good storytellers, and Vida likes to draw while Levi is more into music.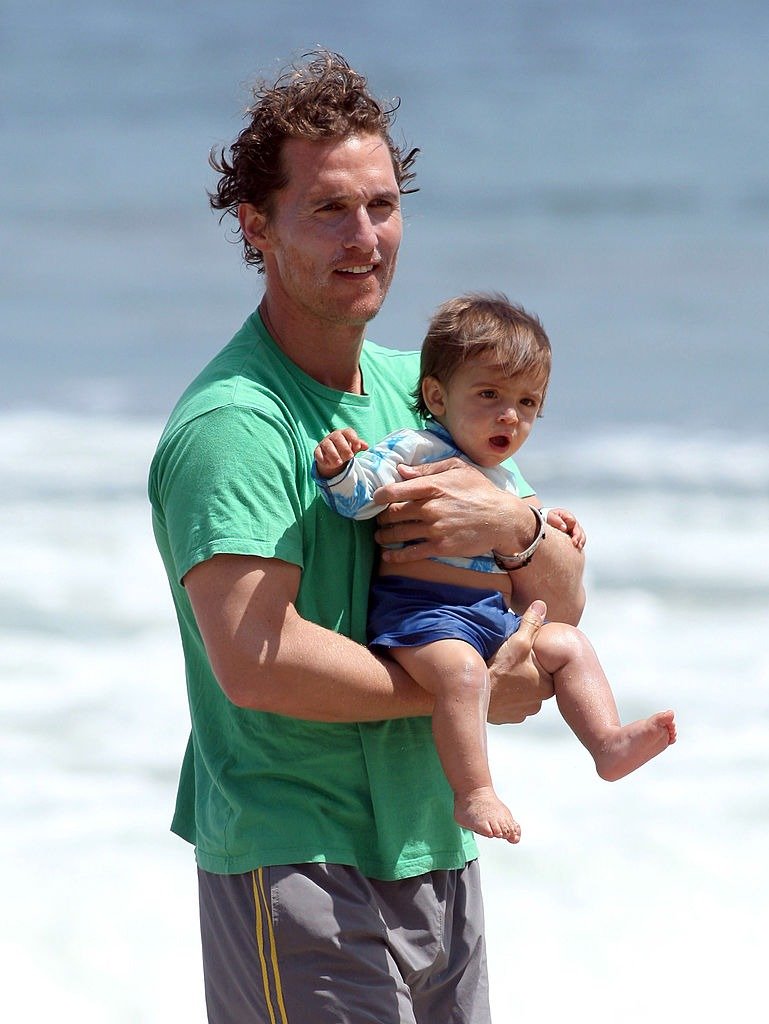 Matthew McConaughey and Levi McConaughey (L-R) sighting at beach on May 13, 2009 | Source: Getty images
The father of three is grateful for the opportunity and privilege to be a father. He declared being a father was all he ever wanted to do. The actor further explained:
"And it's remained the pinnacle for me. Being a dad was always my only dream. ... I can't think of anything being more important."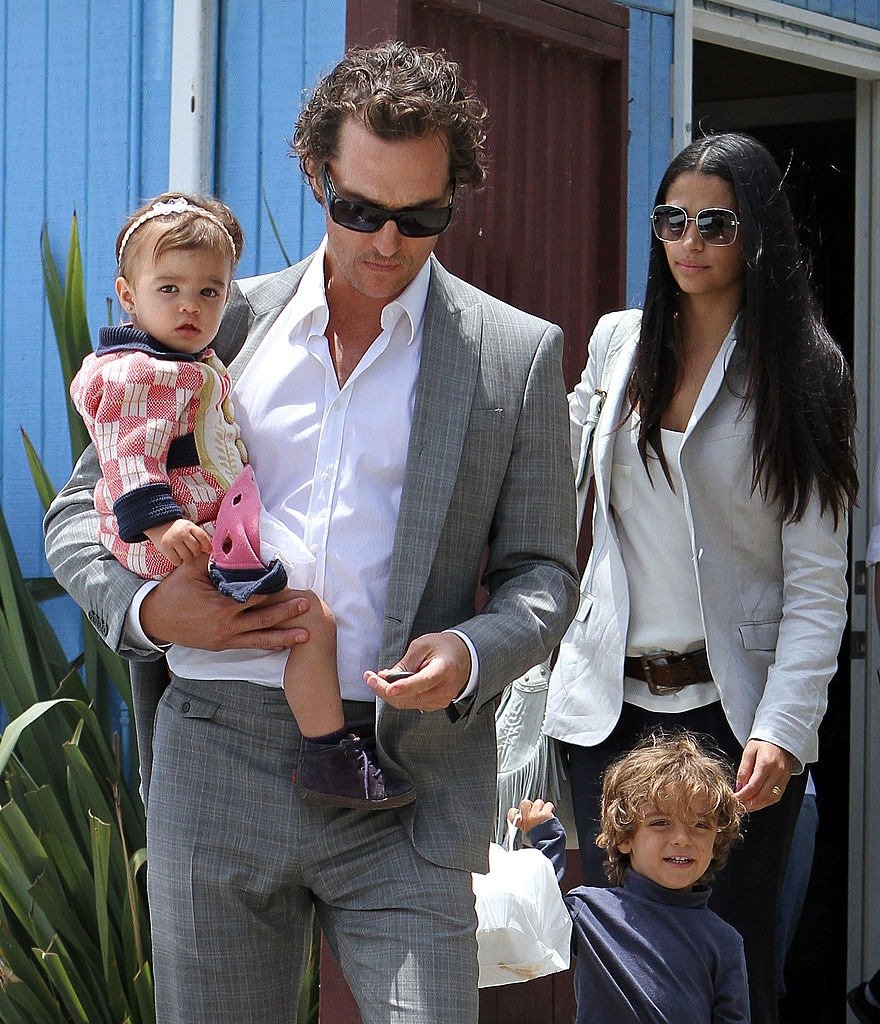 Vida Alves McConaughey, Matthew McConaughey, Levi Alves McConaughey and Camila Alves are seen in Santa Monica on June 5, 2011 | Source: Getty Images
He also hopes that his kids will become confident, autonomous, caring, and kind individuals. The actor, meanwhile, believes his children do not doubt the love that exists in their family.
Please fill in your e-mail so we can share with you our top stories!