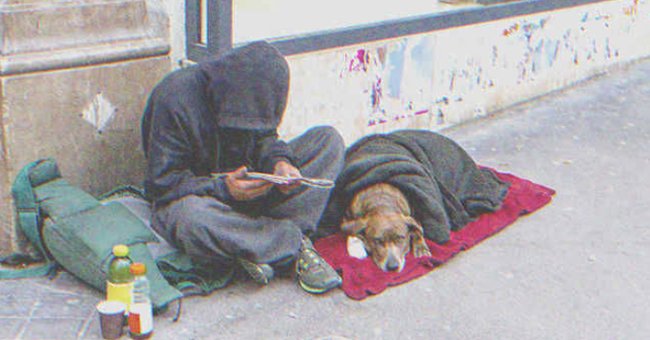 Imagebb
Notary Learns Homeless Man's Name and Says He's Been Looking for Him for 10 Years – Story of the Day
A homeless man named Carl was surprised to hear that the local notary in their town had been looking for him for ten years. What happened next surprised him and changed his life forever.
Carl was a homeless man who would sit in the same place in a small local town every single day. The locals of the city already knew him, and while most were generally nice to him, there were some who would tease him and mock him for being poor.
Despite this, Carl would always be nice and courteous to everyone. In fact, he would often offer to help those he encounters, whether it be guiding senior citizens in crossing the road or helping other people carry their grocery bags.
One day, the town's notary passed by him with his son. At that moment, the notary bumped into a friend of his and they began talking. Meanwhile, his son suddenly locked eyes with Carl, and with a devious smile, he decided to approach him.
"Hey, homeless man. How many years has it been since you took a shower? The streets smell filthy because of you," he said. Carl was used to being teased for his smell, so he decided not to respond to the boy.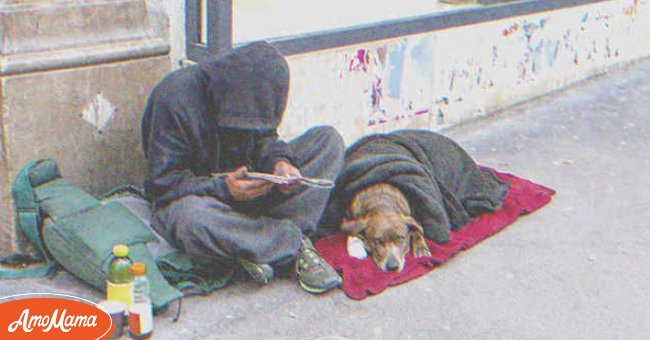 A homeless man named Carl stayed in the same area every day. | Photo: Imagebb
"Are you deaf? Why aren't you answering my question? Or is it because you can't talk since you didn't go to school?" the boy taunted again. This time, his father overheard what he was saying and proceeded to put a heavy hand on his shoulder.
"Son, is that how I raised you? It's disgusting what you're doing to this man. Have some respect! You need to apologize right now," he said, scolding him.
After his son muttered an apology, the father apologized again. "I am so sorry. My name is Peter, and this is my son Arnold. I will talk to my son again and make him realize what he did was wrong. Please forgive us," he said, bowing a little.
"It's no problem, really," Carl said with a faint smile on his lips.
"Please, allow me to buy you some food. You must be hungry. I don't mind eating, too," Peter said, extending a hand for Carl to stand up. With that, the three of them walked towards a nearby pizza store.
They decided to sit on the bench outside and eat their pizza together. There, Peter decided to share a little bit about his life.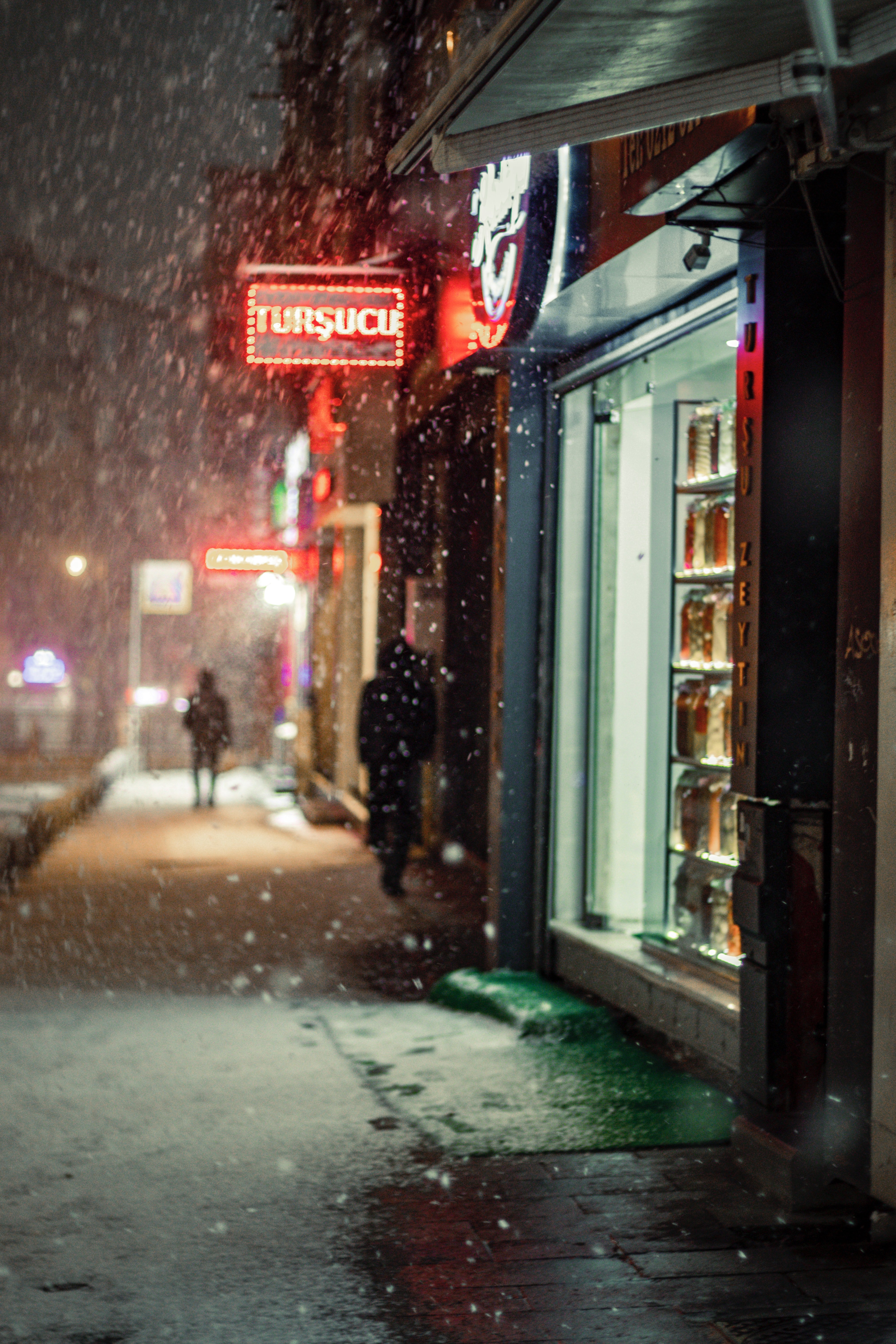 Peter offered to buy Carl some pizza. | Photo: Pexels
"I run the local notary over there, and on weekends, I head a charity program at church. We were buying some supplies for our food drive when we bumped into you," he said, pointing across the street where his notary public was at.
"You should drop by our food drives. We serve some delicious meals over there every weekend. Something to help get you by these cold nights," Peter smiled.
"I would love that," Carl replied.
"I hope you don't mind me asking... but how did you end up on the streets?" Peter said as he handed Carl another pizza from the box.
"Well, 11 years ago, my wife decided she wanted to get a divorce. For some reason, she got away with all of my assets and kicked me out of the house. I had a well-paying job that could have supported me even after she did that to me, but the heartbreak was too much and I ended up drinking a lot," he started explaining.
"I couldn't function properly, and the office started to take notice. I was fired, and well, that was the end of Carl Nilsson's happy days," he explained.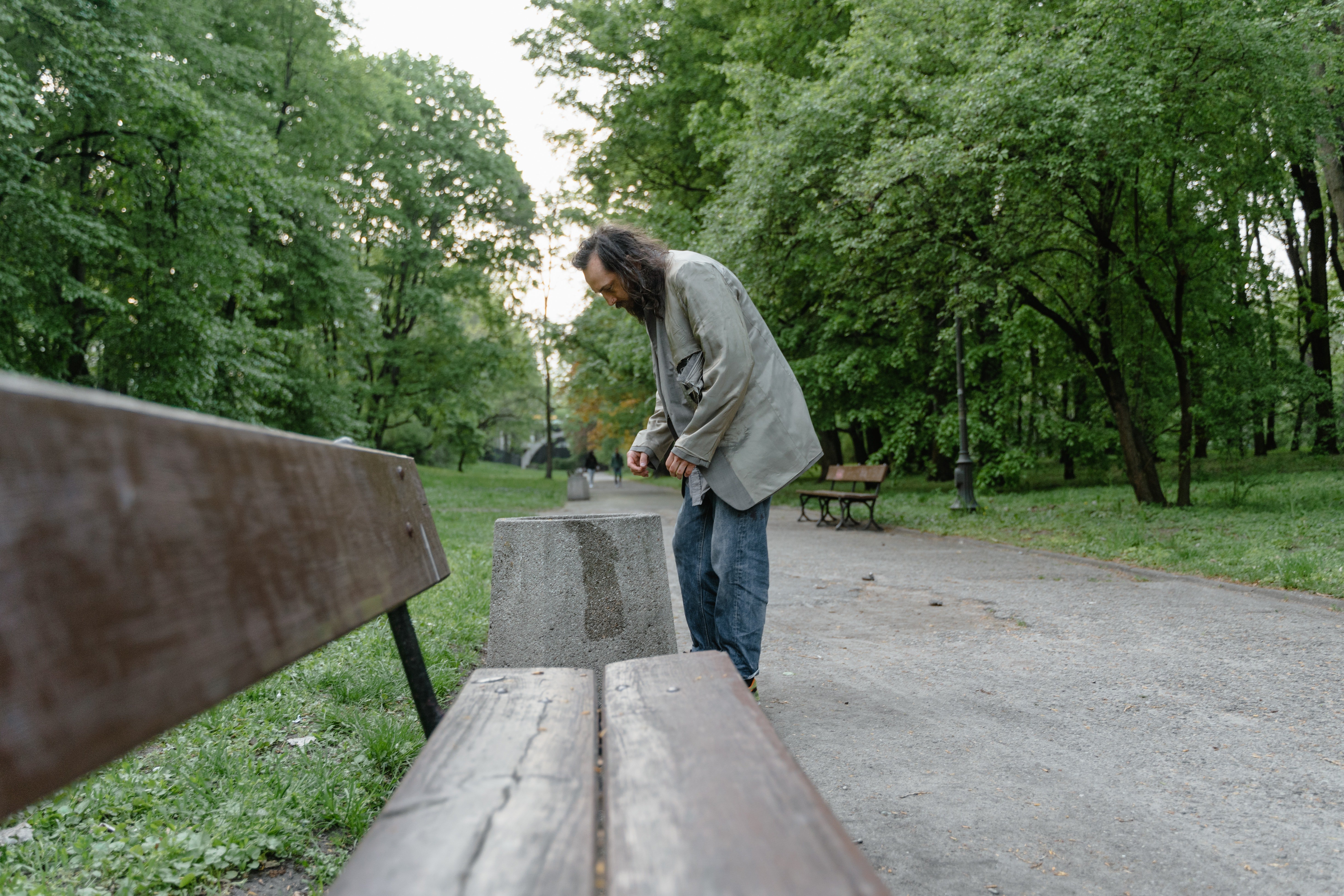 Carl revealed that the reason why he was homeless was because his ex-wife kicked him out. | Photo: Pexels
When Peter heard his name, he choked on his soda. "Wait a minute. Did you say your name was Carl Nilsson?" he asked.
Carl nodded, and Peter could not believe it. "Carl, I've been looking for you for ten years!" he exclaimed. "Your uncle, James, he died ten years ago. He left you an inheritance alongside all of his other nephews. They transferred the case to my office, but I could not find you," Peter explained to a very shocked Carl.
"James..." he said, trying to recall who this uncle was. Then it all made sense. "My mom had an older brother named James who had no children of his own. I never met him because he lived across the country, but my mom would mention him to us."
The next day, Carl entered Peter's office. They verified his information, and it turned out that Carl was the legal recipient of eighty thousand dollars!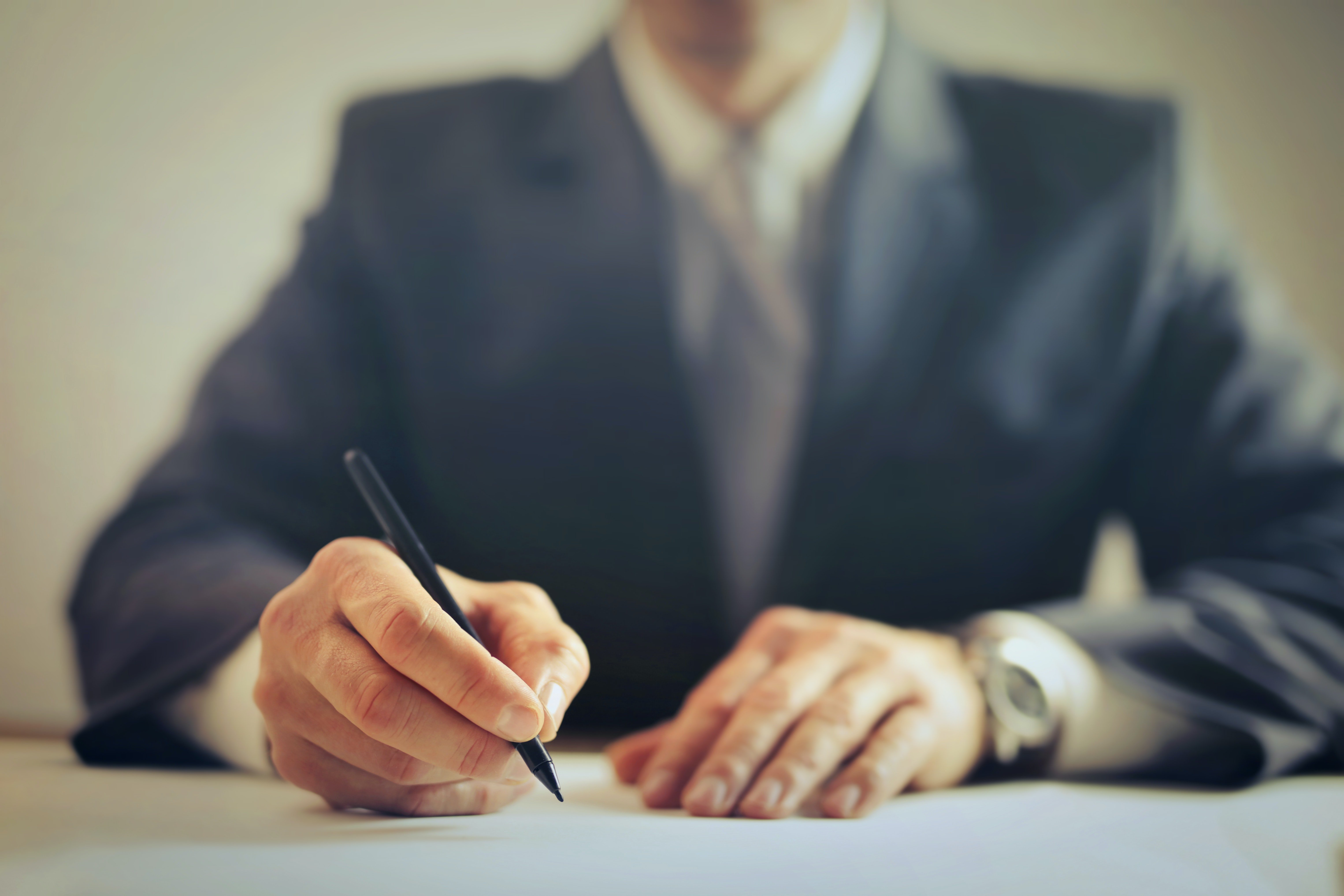 Carl received $80,000 from his late uncle. | Photo: Pexels
"I can't begin to thank you for what you've done for me. This will change my life," Carl said to Peter. "Because of you and your son, I can finally change my life for the better. Please, I would like to donate $20,000 to both of you," he added.
Peter shook his head and refused. "Thank you for your generosity, Carl, but we don't need it. If you'd like, you can donate some money to a charity instead," he suggested. With that, Carl donated some money to Peter's charity, and he started volunteering there, too.
Meanwhile, with the money he had, he purchased himself new sets of clothes and started renting an apartment. To be able to maintain a decent living, Peter also offered him a job as his assistant, and that was the beginning of some of the best days of Carl's life.
What can we learn from this story?
We should be kind to everyone we meet. Peter made sure to reprimand his son for insulting Carl. No matter what one's stature is in life, we must always treat each other with kindness as everyone faces their own unique battles in life.
It's never too late to start anew. While Carl suffered for years living in shelters and on the streets, he was able to get his life back on track with a little help from Peter.
Share this story with your loved ones. It might inspire them and make their day.
If you liked this story, you might like this one about a man who reunited with his children after not seeing them for years.
This account is inspired by our reader's story and written by a professional writer. Any resemblance to actual names or locations is purely coincidental. All images are for illustration purposes only. Share your story with us; maybe it will change someone's life. If you would like to share your story, please send it to info@amomama.com.
Please fill in your e-mail so we can share with you our top stories!