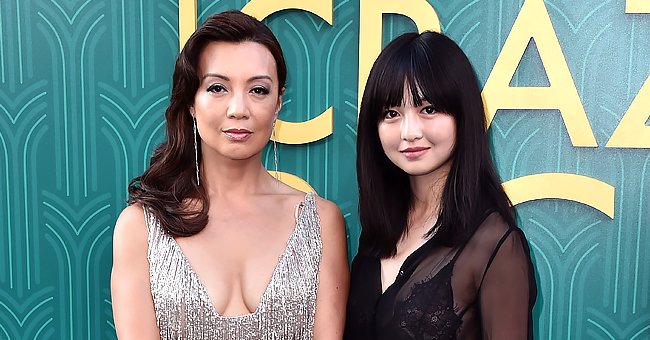 Getty images
'The Book of Boba Fett's' Ming-Na Wen Is a Mom of 2 - Her Carbon Copy Daughter Michaela Zee Is a Talented Actress & Writer
"The Book of Boba Fett" actress Ming-Na Wen was born in Coloane, Macau, but her parents divorced shortly after her birth. After her mother married her second husband, Soo Lim Yee, the family relocated to New York City.
They then moved to Pittsburgh, Pennsylvania, where Wen spent most of her young life and became interested in acting. She studied at Carnegie Mellon University, majoring in theatre.
While still a student there, she landed her first role in the educational children's series "Mister Rogers' Neighborhood." After her graduation, she began appearing in other parts, including "Another World" and "As The World Turns."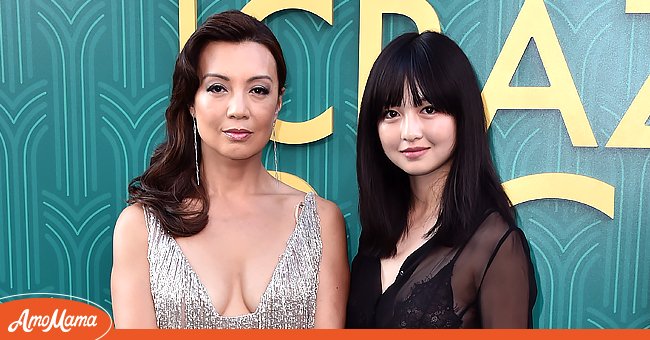 Ming-Na Wen and Michaela Zee attend the premiere of Warner Bros. Pictures' "Crazy Rich Asiaans" at TCL Chinese Theatre IMAX on August 7, 2018 in Hollywood, California. | Photo: Getty Images
In addition to landing roles in popular TV series such as "Agents of S.H.I.E.L.D.," the actress has also had an interesting personal life.
The "Rain Without Thunder" actress married her first husband, famous screenwriter Kirk Aanes, in 1990. Aanes is the producer behind "Loving" and "Love Thy Neighbor."
It is unclear when or how they met or started dating, but their marriage seemed like a happy one. It was, unfortunately, short-lived, and in 1993, the couple split up, albeit amicably. Despite a failed marriage, the two remained friends.
Three years after her divorce, Wen was trying to stay focused on building her career, and dating was the last thing on her mind. As fate would have it, a long-time friend Eric Michael Zee drove her to the special screening of "The Joy Luck Club."
They soon began talking and realized they were soulmates. Their friendship took a more pleasant turn, and in 1995, they tied the knot in a beautiful wedding ceremony.
The happy couple has had a strong marriage from the onset and were more than thrilled to welcome their first child together, Michaela Zee, in 2000. They had their second child, son Cooper Dominic Zee, in October 2005.
Michaela studied at The New School, graduating with a degree in journalism. According to her Instagram bio, the 22-year old is also a writer.
From Wen's Instagram photo, Michaela is the spitting image of her mother. But looks aren't the only characteristic she inherited from the "Prom Night" actress.
Michaela has also followed in her mother's footsteps and is an actress. She appeared in the 2018 computer-animated comedy "Ralph Breaks The Internet," "Phineas and Ferb," and "Sofia the First."
Her other roles include appearing briefly on "Mulan" alongside her mother. Wen first voiced Mulan in the original Disney animated film in 1998.
She appeared in the 2020 cameo, as she introduced the new Mulan, played by Liu Yifei, to the emperor. Surprisingly, Michaela also appears in the film.
"After Ming-Na does her introduction, Mulan says something slightly unexpected a few shots later, and it cuts to the reaction of someone who gives an 'oh my' reaction. That is Ming-Na Wen's daughter," producer Jason Reed revealed.
Wen told the Insider that Reed suggested that Michaela be in the movie as a way of passing down the baton from her mother. The appearance for Michaela was a once-in-a-lifetime moment as she grew up watching the show.
Please fill in your e-mail so we can share with you our top stories!