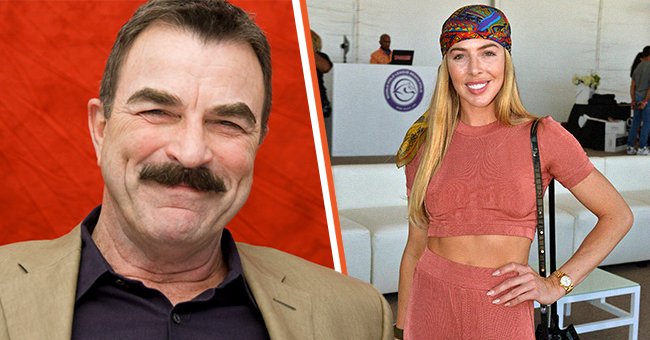 Getty Images
Tom Selleck Never Stopped Being a Good Father to Make Sure His Daughter Would Grow up 'Successful'
Tom Selleck left acting to focus on being a good husband and father to his children. He wanted his daughter, Hannah Selleck, to succeed, and she found her calling with horses.
In September 1987, UPI reported that Tom Selleck, then-42, quietly tied the knot with Jillie Joan Mack, then-29. On August 7, 1987, the wedding was held at the star's Lake Tahoe resort.
His marriage to Mack was his second one but the first for the bride. Tom's first marriage, in 1971, was to Jacquelyn Ray and the couple stayed together for twelve years until they divorced in 1982.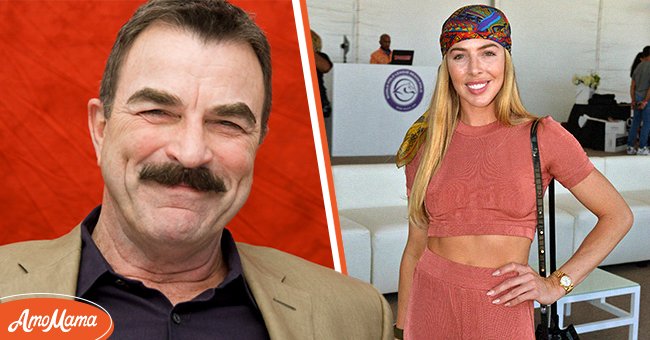 Tom Selleck during a portrait session in West Hollywood, California on August 16, 2010, and his daughter Hannah Selleck at The World Polo League Beach Polo Miami Beach on April 24, 2021, in Florida | Photos: Munawar Hosain/Fotos International & Johnny Louis/Getty Images
A spokeswoman for the Washoe County Clerk's Office confirmed the news about Tom and Mack's marriage. During their marriage, the couple welcomed a daughter, Hannah Margaret Selleck.
Besides Hannah, the famous actor is also a father to another child, Kevin Selleck, from his marriage to Ray. The actor adopted Kevin in August 1987 when he married the boy's mother.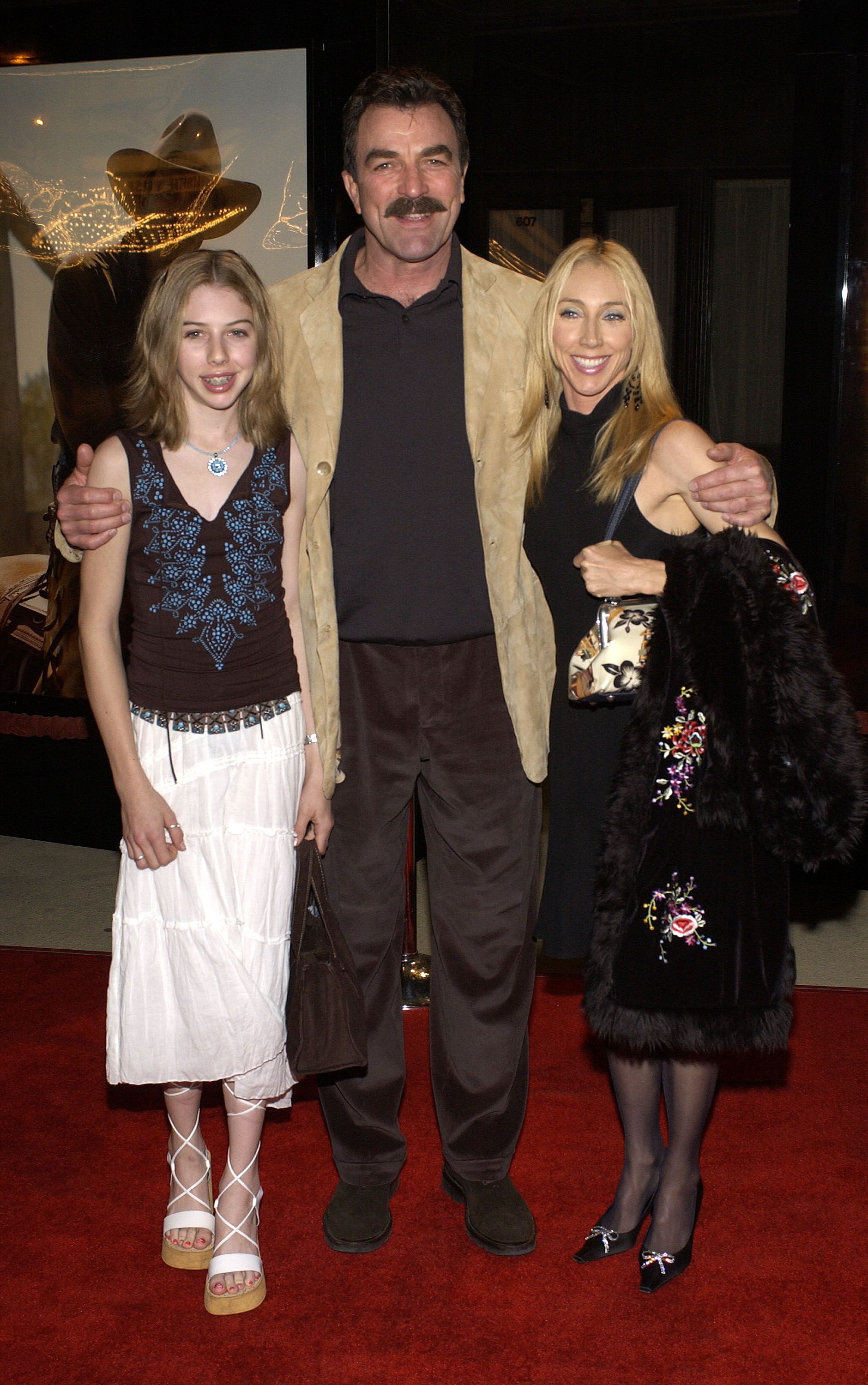 Hannah and Tom Selleck, and Jillie Joan Mack at the premiere of the movie "Monte Walsh" on January 8, 2003, at the Warner Bros. Studios in Burbank, California | Photo: Vince Bucci/Getty Images
Even though they weren't related by blood, Kevin followed in his father's footsteps. He's also an actor who has appeared in 1997's "Scream 2" and the show his father was most famous for "Magnum, PI."
In turn, Hannah chose a different career compared to her father and older half-brother as she works as a professional equestrian. During an interview at Blenheim EquiSports, she revealed how she fell in love with the sport.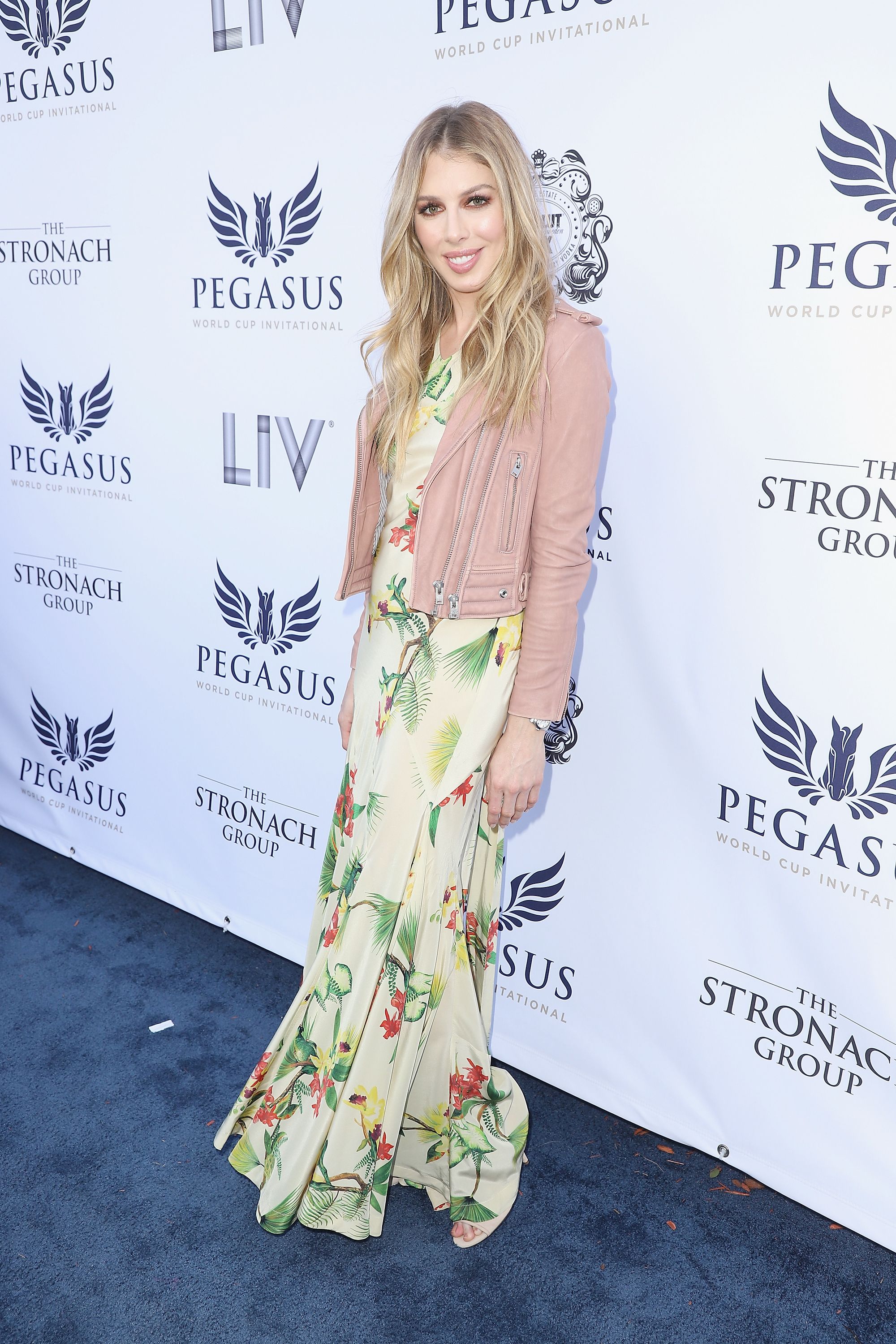 Hannah Selleck at The $16 Million Pegasus World Cup Invitational on January 27, 2018, in Hallandale, Florida | Photo: John Parra/Getty Images
The "3 Men and a Baby" actor's daughter revealed that the first horse she ever rode was named Taffy Apple. She also confessed that she'd started riding from the very young age of four.
During an EQ Living interview in August 2019, Hannah said her family's Ventura County, California ranch was close to a local stable. She took part in other activities at the stable, but riding seemed the perfect fit for her.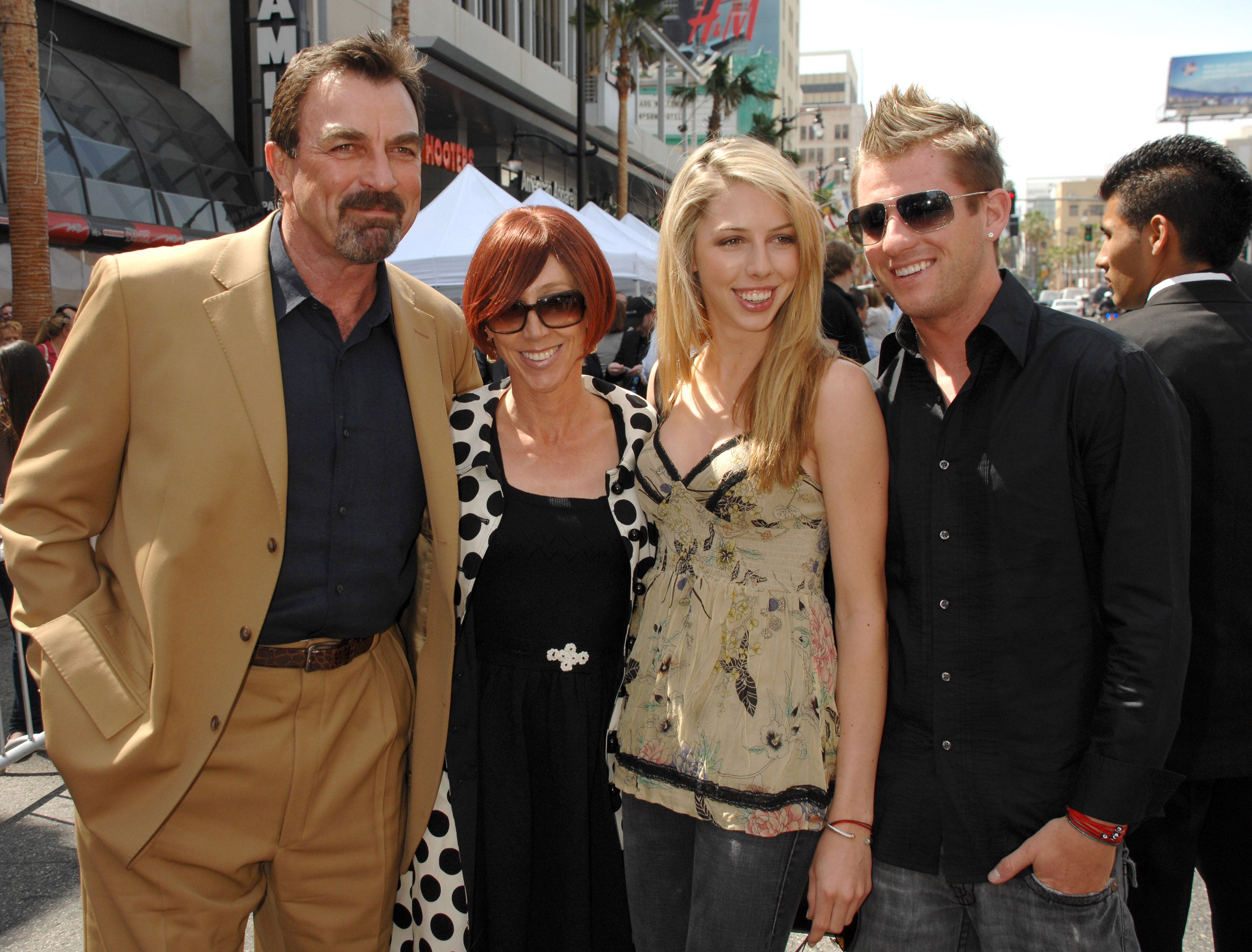 Tom Selleck, Jillie Joan Mack, Hannah, and Kevin Selleck at the "Meet The Robinsons" Los Angeles premiere on March 25, 2007 | Photo: Jeff Kravitz/FilmMagic, Inc for Variety Magazine/Getty Images
However, she could've easily gone in any other direction because she showed excellent ballet skills throughout her childhood. Instead, she settled on horse riding and trained at the Foxfield Riding School in her hometown.
While competing in equestrian competitions, Tom's daughter worked to get her degree in communications at California's Loyola Marymount University. She received her parents' support with her riding, and they also kept her horses while she attended school.
Going to school was meant to give her a career that would support her equestrian dreams. At the time, Hannah thought she would continue as a high-level amateur rider while working full-time in the public relations field.
While in college, she still traveled to compete as an equestrian but only ever finished second and so forth, and she realized it wasn't enough. Being away from horses for a long time left her feeling unfulfilled.
To support her dream financially, the independent Hannah did different jobs like becoming an assistant and taking apprenticeship opportunities that she could find. She also taught students, rode clients' horses, and set up jumps before realizing that full-time riding was her ultimate calling.
HANNAH'S HORSE-BREEDING COMPANY
When Hannah was still a junior equestrian, she had an equitation mare called Alvarina. They decided to breed the mare, and that gave Tom's daughter an idea when the Emmy Award winner said to Hannah:
"'Why don't you try and breed her and produce your own [future mount]?'"
In 2010, while still in school, Hannah launched her own boutique breeding and training business called Descanso Farm. The company was named for her family's Rancho de Descanso, which means "Ranch of Rest."
She bred her animals on a small scale because she wanted them to be high-caliber equestrian horses. Hannah wasn't only focused on breeding quickly to win races but also wanted her horses to have long-lasting careers.
One thing that stood out about Hannah's father was how he tried to make decisions that would benefit his family as a whole instead of just him. So he decided to take a break from acting in 1988 when Mack gave birth to their daughter.
That was also around the time they moved to the ranch to raise the little girl. It was obviously a great decision because ranch life helped introduce the "Magnum PI" star's daughter to horse riding.
When Tom did go back to acting, his whole family showed him support. For instance, in 2007, the "Jesse Stone" actor, his daughter, his wife, and son all attended the premiere of "Meet the Robinsons."
She [Hannah Selleck] recalled how [Jillie Joan] Mack and Tom [Selleck] let her lead in her passion by allowing her to move barns or trainers as she saw fit.
Two years before that, Tom, Hannah, and Mack attended the 31st Annual People's Choice Awards. That same year they also participated at the 59th Primetime Emmy Awards ceremony.
Tom's children's successes are probably due to him and his wife being great parents. In January 2020, a Closer Weekly source described the "Quigley Down Under" actor as "close" to his children and a "good dad."
The insider said the Golden Globe Award winner would do anything for his son and daughter. He even rode horses and spent time with Hannah, with the "Monte Walsh" actor once stating to Parade in September 2018:
"You never stop being a dad even though your kids are grown."
Hannah told EQ Living that having parents that were both artists were helpful because they believed one had to be passionate about what they did to become successful. She said they'd encouraged her to be passionate and immersed in what she loved.
She recalled how Mack and Tom let her lead in her passion by allowing her to move barns or trainers as she saw fit. The way they brought her up led to her becoming a strong, self-confident, and successful woman.
Please fill in your e-mail so we can share with you our top stories!