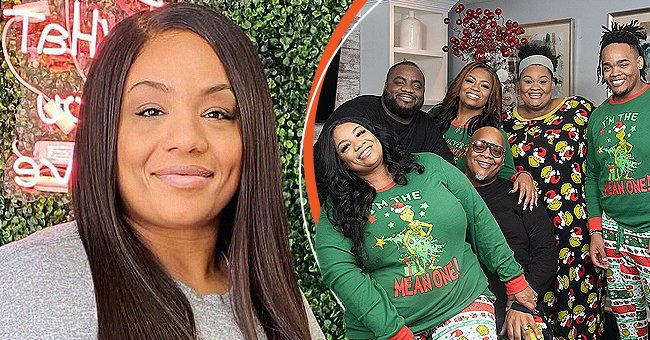 instagram.com/comediennemspat
Ms Pat Had Her 2 Oldest Kids by the Age of 15 — She Is Now a Doting Mom-Of-4
Despite her harsh upbringing and jail time, Star of "The Ms. Pat Show" Patricia Williams, AKA Ms. Pat, has made a big name for herself in the comedy world and is a loving mother to four children.
Comedian and actress Patricia Williams, who goes by Ms. Pat, is not only a rising star but a mother to her four children and a guardian to four of her nieces and nephews.
The comedian detailed her troubled upbringing in her memoir "Rabbit: The Autobiography of Ms. Pat." Ms. Pat's alcoholic mother, Mildred, who died at 40, gave her the nickname "Rabbit" as a young girl.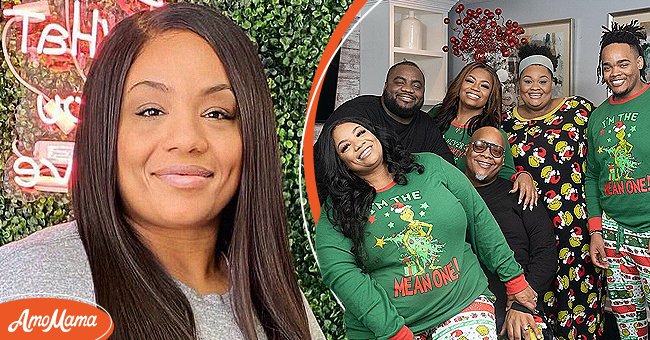 Ms. Pat pictured on Instagram 2021 [Left] Ms. Pat and her family enjoying the 2020 Christmas holiday [Right] | Photo: Instagram/comediennemspat
As a young teenager, Ms. Pat found herself in the company of a man, Lloyd, who was eight years older than her and a drug dealer. At around 15, Ms. Pat had welcomed two children with him.
Ms. Pat started dealing drugs to make ends meet. Later, police arrested Ms. Pat, and she then spent a year in jail. However, her time in prison became a turning point in her life, as afterward, she wanted to provide for her children without turning to illegal methods.
So she earned her GED and got a certificate to work as a medical assistant. The only problem was her prison record made it impossible to find a job. So Ms. Pat had to figure out another way to get a job.
So with encouragement from a social worker and her current husband Garret, who she married after her time in jail and welcomed two children with, Ms. Pat decided to pursue a career as a stand-up comedic.
She debuted at an open mic night at 30 and has never looked back. Her career has seen her appear on shows such as "Last Comic Standing," "This Is Not Happening," and "Mom's Night Out."
Besides being a successful comedian, Ms. Pat is a mother to not only her four children but four of her nieces and nephews. So she regularly shares insights into her thoughts on motherhood and life with her children.
During an episode of Joe Rogen, Ms. Pat explained that education is important because she did not finish high school, and so she expects her children to at least get a high school diploma.
The actress also spoke candidly about her daughter's coming out. She explained that Ashley's coming out opened her eyes because she grew up in a community that assumed that if someone was gay, there was something wrong with them.
However, Ms. Pat explained her thoughts changed because she had to decide whether she would "judge" her daughter and her sexuality or whether she would love her daughter. Ms. Pat chose the second option.
Although the doting mother might have once joked that her favorite part of motherhood was watching her children grow up and move out of her house, all of her children are still constants in her life.
She has posted a few gorgeous pictured of her children online. For Christmas 2020, Ms. Pat shared a few family pictures dressed in Grinch pajamas. She is also a grandmother and wished her two adorable grandsons their birthday in March 2021.
Please fill in your e-mail so we can share with you our top stories!