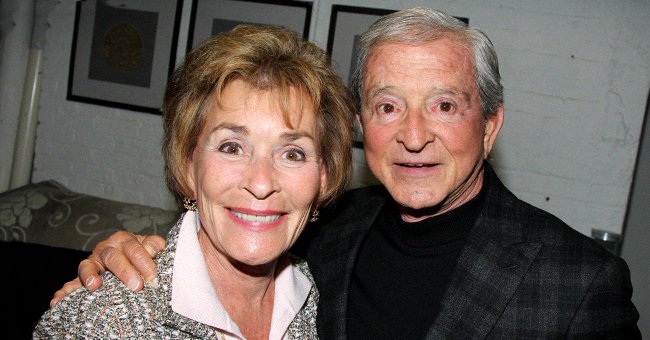 Judge Judy Sheindlin and Husband Jerry Sheindlin | Source: Getty Images
Judge Judy Caused Husband of 45 Years to Leave His First Wife and Regretted Divorcing Him 13 Years Later
Judge Judy Sheindlin's over four-decade marriage to Jerry might seem quite inspirational from the outside, but like most couples, the pair had their ups and downs along the way, including a divorce.
According to the then-defense lawyer, Jerry Sheindlin, when he met Judy, he was in a bar and had just finished trying a murder case. Judy worked as a prosecutor at the time.
Jerry was speaking to a New York Post reporter about the case he'd just been involved in. Judy walked towards them and put her finger in Jerry's face, and demanded to know who the defense lawyer was speaking to.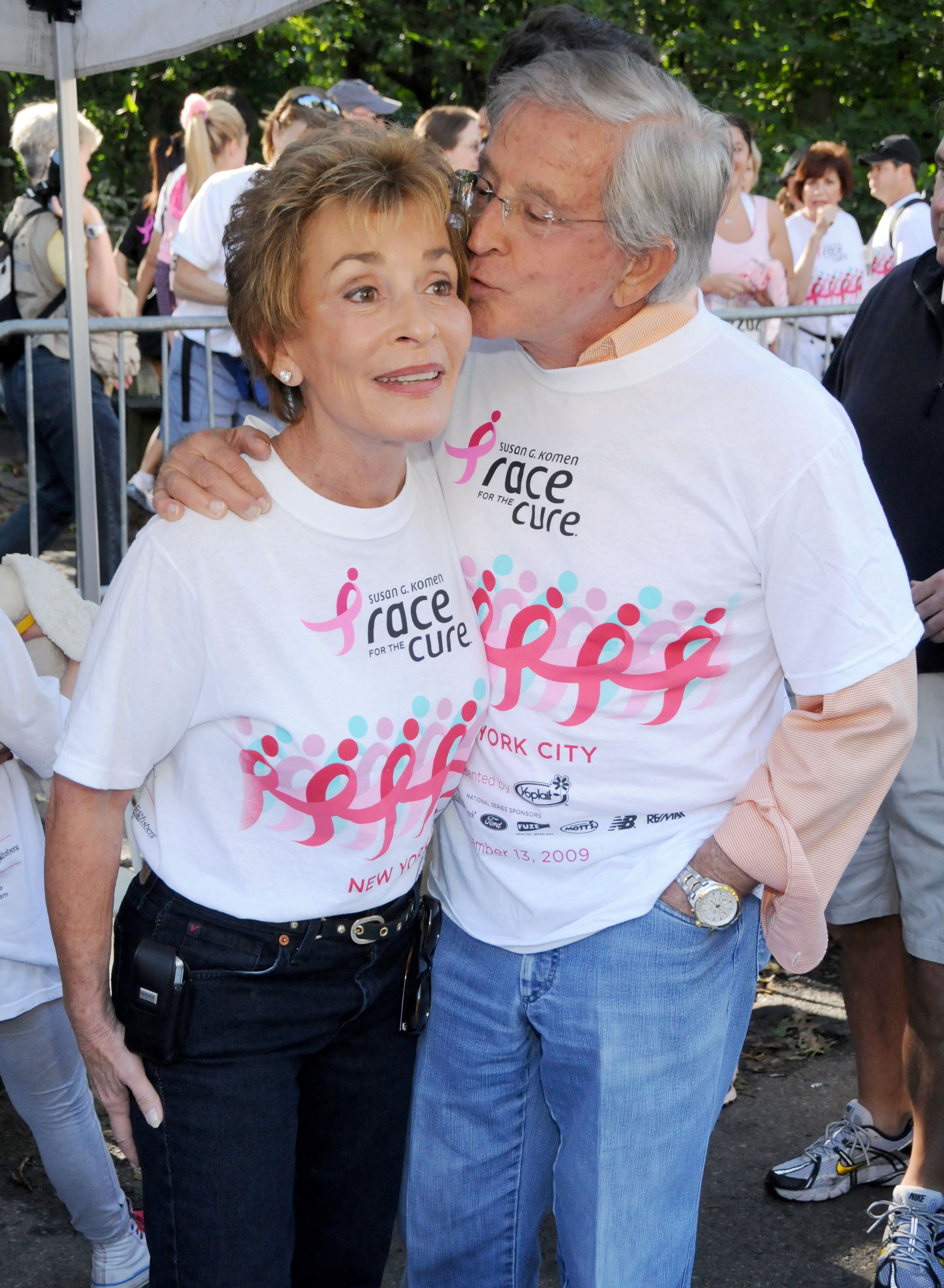 Judy and Jerry Sheindlin at the Susan G. Komen New York City Race For The Cure in New York on September 13, 2009 | Source: Getty Images
Jerry responded by ordering her to remove her finger from his face, and since then, they have been inseparable. The prosecutor was divorced while the defense lawyer wasn't, and they both had children from their marriages.
In her book "What Makes a Marriage Last," Judy revealed that she liked being married. She confessed that she had to drag Jerry to the altar because he was still married when they met and fell in love.
He wasn't cheating on his wife because they'd already been separated for around three to four years, but he had no intention of divorcing her. After Judy had been with him for about a year, she had some demands.
She told him she wanted to see his divorce in the paper or otherwise Jerry shouldn't bother calling again. Still reluctant to do the right thing, the defense lawyer argued that they could just live together.
In response to that suggestion, the prosecutor told him that it would be his duty to inform her father about that arrangement. Jerry declined to follow through with Judy's request.
The feisty woman, who later became known as the formidable Judge Judy, because of her show with the same name, pulled out a calendar and demanded that he pick a date immediately!
Judy spent the twelve years of her marriage tending to her husband's needs. She also worked to build her legal career and had progressed from a prosecutor to a judge.
In 1990, she was left devastated when her father passed away. This time she needed her husband to play the supportive role by taking care of her, which was a role he was unaccustomed to.
Instead, Jerry told his wife that he didn't know what to do and asked her to tell him exactly what she wanted. He argued that she just couldn't say he should just "take care" of her because he didn't know what that meant.
Jerry wanted specifics, whether she needed him to carry her from place to place, buy her things, feed her, or perhaps keep her warm. All Judy said in response was that she wanted to be taken care of, and he honestly said he didn't know how to do that.
THE DIVORCE & RECONCILIATION
Not being able to give his wife what she wanted; led to her threatening him with divorce. Instead of backing off, Jerry dared her, and the next day the judge had filed divorce papers after 13 years of marriage!
Not long after they'd become divorced, both of them started having regrets. Just a week into it, Jerry already missed her presence as it was the first time in years that they weren't able to see each other daily.
Judy was also going through the same emotions and was quite receptive when she received his phone call after a year apart. She agreed to meet him for dinner and regaled her ex-husband with a funny story about an unsuccessful date.
At that moment, he knew his ex-wife would eventually come back to him. They both agreed that being separated for that past year had been rough, and Judy admitted that she'd missed him.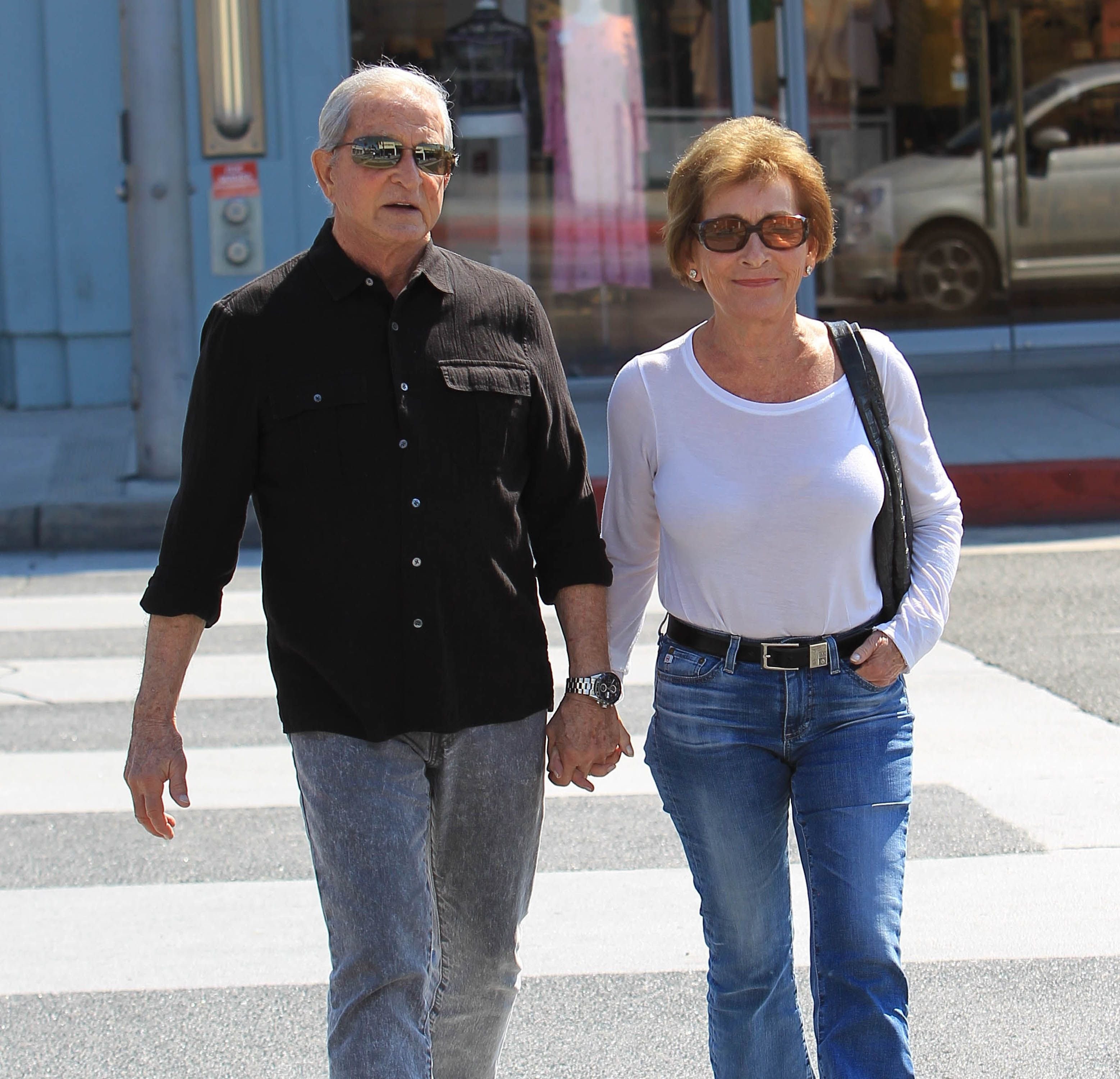 Jerry and Judy Sheindlin are seen on June 18, 2017, in Los Angeles, California | Source: Getty Images
The couple decided to give their relationship and marriage another go. They got remarried in 1977 after Jerry proposed during a Manhattan walk after picking Judy up from work at family court.
He confessed he'd become uncomfortable with being with her all the time without being husband and wife again. When she asked how they were going to do that, Jerry detailed his plan.
He suggested they walk to the clerk's office down the street and get their marriage license. The pair didn't have to follow the standard 24-hour waiting period as it was waived for them.
Judy asked her best friend of 40 years to serve as her maid of honor. Jerry got a hold of his son to be his best man, and their officiate was a friend of the grooms' from the New York Supreme Court justice.
According to The Sun's November 2021 article, Judy gained national recognition as a judge after being featured on a "60 Minutes" segment. In 1996, she debuted her television show, "Judge Judy."
Between their five children, Jerry and Judy [Sheindlin] got to be grandparents to 13 grandchildren!
It ran for 25 seasons and came to an end on July 23, 2021. However, on November 1, 2021, she was back with her show's spin-off series, "Judy Justice," which streams on Amazon's free service.
Her latest venture was reportedly airing a new episode each day of the week. According to Celebrity Net Worth, her estimated net worth is $440million, with an annual salary of around $47million.
Judy became a stepmother to Jerry's three children while she had two of her own, Jamie and Adam Levy, from her marriage to Ronald Levy. Her stepchildren are Nicole, Gregory, and Jonathan Sheindlin.
Adam, Nicole, and Gregory followed in their parents' footsteps by becoming lawyers. Gregory is based in New York; however, Jonathan decided to become a doctor and studied ophthalmology and visual sciences.
It was reported that he now works out of the Bronx, and it isn't clear what Jamie does. Between their five children, Jerry and Judy got to be grandparents to 13 grandchildren and have been married for 45 years!
Please fill in your e-mail so we can share with you our top stories!