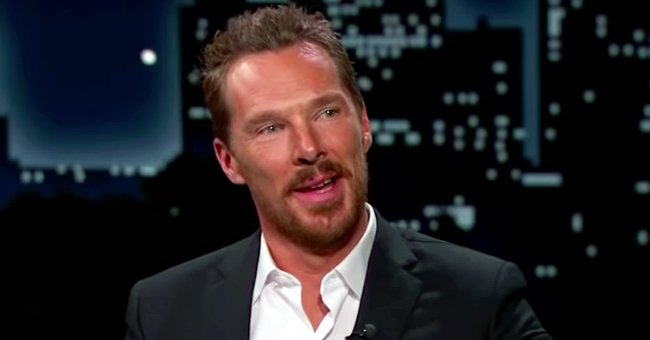 Youtube.com/Jimmy Kimmel Live | Getty Images
Sophie Hunter Is the Wife of Oscar Nominated Benedict Cumberbatch — Get To Know Her
When Benedict Cumberbatch is not discovering the hidden world of magic and alternate dimensions in "Doctor Strange," he is the doting husband to Sophie Hunter and a proud father of their three boys.
Benedict Cumberbatch and his wife Sophie Hunter have been going strong since their marriage in 2015, and despite keeping their personal lives private, they are one of the industry's power couple.
For Hunter, fame came from her marriage to "The Hobbit" actor, yet that did not deter her from focusing on avant-garde productions, opera directing, and playwrighting. Here's a peek into Hunter's life.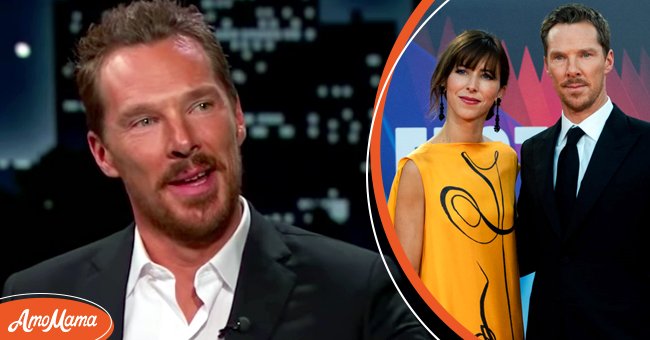 Left: Benedict Cumberbatch on Jimmy Kimmel Live | Photo: Youtube.com/Jimmy Kimmel Live. Right: Sophie Hunter and Benedict Cumberbatch attend "The Power Of The Dog" UK Premiere on October 11, 2021 in London, England. | Photo: Getty Images
Like her husband, the great-grandson of Queen Victoria's consul general in Turkey, Hunter, 43, also has noble blood running in her veins. The actress is the granddaughter of the late General Sir James Michael Gow.
Gow was the equerry to Prince Henry, Duke of Gloucester, in the 1950s, and Aide-de-Camp General to the Queen in the early '80s. He also became Commander-in-Chief British Army of the Rhine.
Hunter has also inherited her adventurous quality from her father, who swapped a career in insurance to become a professional card player, teaching his skills at London's Groucho Club.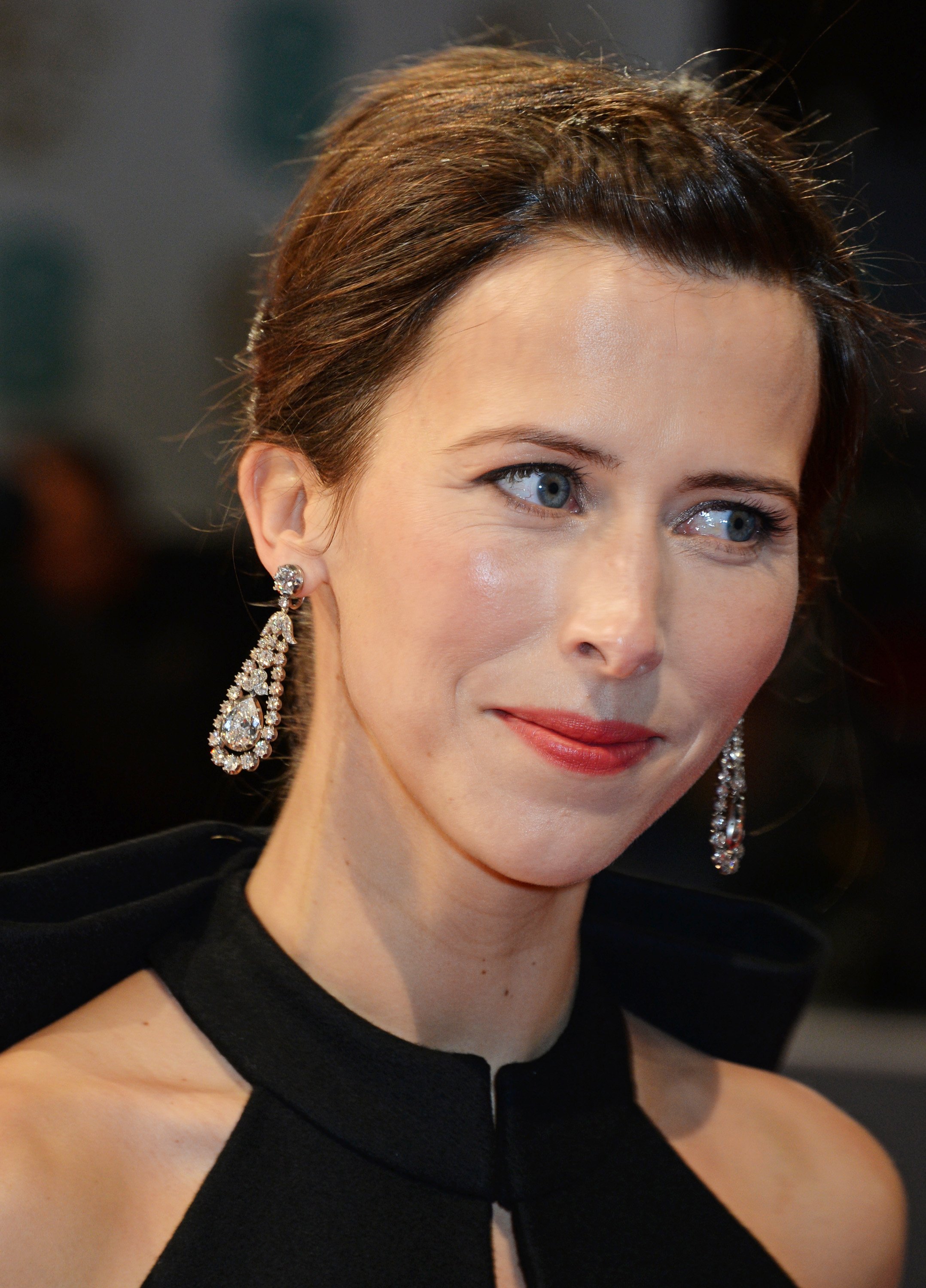 Sophie Hunter attends the EE British Academy Film Awards at The Royal Opera House on February 8, 2015 in London, England. |Photo: Getty Images
Before she met her prince charming, "The Grinch" actor Cumberbatch, Hunter dated another creative and one of London's most gifted young artists, Conrad Shawcross. Shawcross was a sculptor and the protégé of art collector Charles Saatchi.
The two met while Hunter studied Italian and French at Oxford. In the mid-2000, the couple lived in a converted warehouse that served as Shawcross' studio. However, despite being the "it" couple, People reports her to have once said:
"To be perfectly honest, I can't imagine getting married. I've got a lot to do before I have children – they are way off."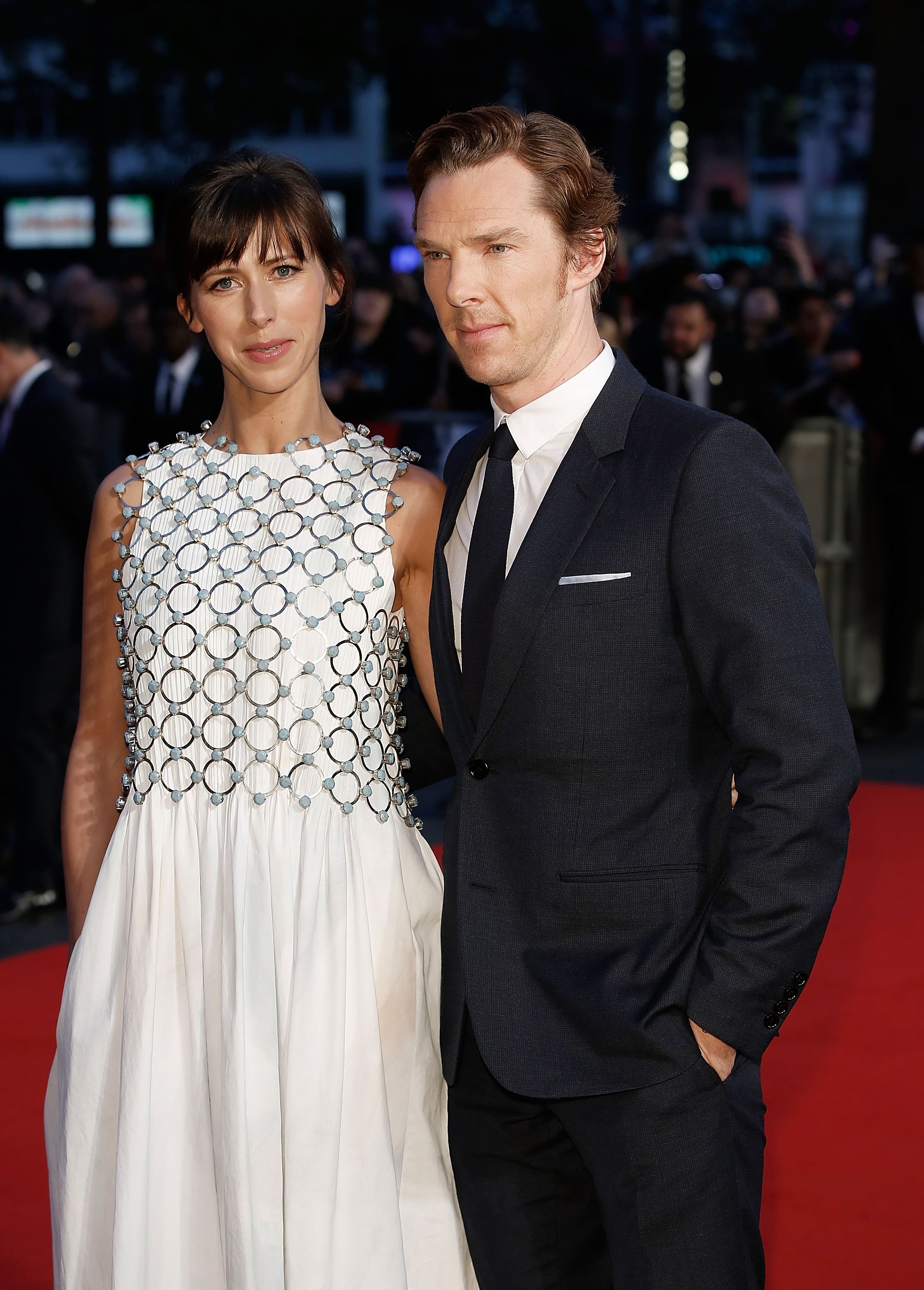 Benedict Cumberbatch and Sophie Hunter attend the "Black Mass" Virgin Atlantic Gala screening during the BFI London Film Festival, at Odeon Leicester Square on October 11, 2015 in London, England. | Photo: Getty Images
A SUCCESSFUL CAREER IN THEATRE
Unlike many stars who specialize in a single trade, choosing to either be actors or singers, Hunter has a grip on many facets of the creative industry. She has gained success in theater, singing, and directing.
Hunter debuted her film career after starring in "Vanity Fair," playing Maria Osborne. She starred alongside the "Hot Pursuit" actress Reese Witherspoon. Hunter was named the new Keira Knightley or Sienna Miller after her performance.
While her focus has been in directing in the past few years, the talented mother of three has also appeared in TV series before, including "Henry VIII: Mind of a Tyrant," "Midsomer Murders," and "Torchwood."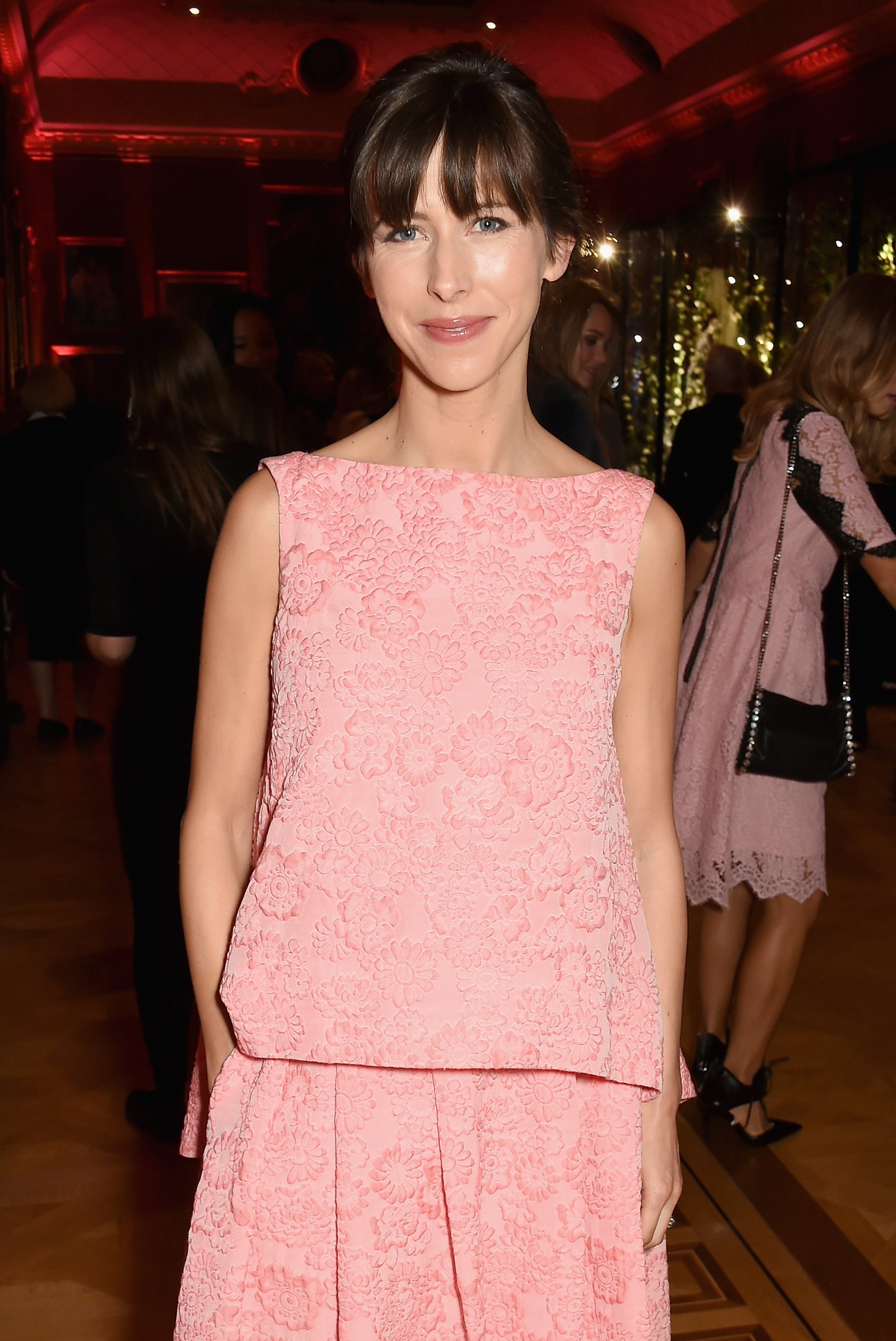 Sophie Hunter attends the London 2015 Green Carpet Collection By Erdem in partnership with Mercedes-Benz at the Wallace Collection on September 21, 2015 in London, England. | Photo: Getty Images
Hunter's theatre roles away from TV include the 2008 production of "Macbeth" and "Hamlet," a small film, yet the most coveted and challenging position in classical theatre.
Besides acting, Hunter is also a singer and has collaborated with Guy Chambers to record a French album titled "The Isis Project." Chambers is Robbie William's songwriting partner, and the album was a tribute to his daughter.
In 2011, the multitasking star recorded an English album titled "Songs For A Boy" that included the songs "Epitaph," "Heal," and "House of Wood."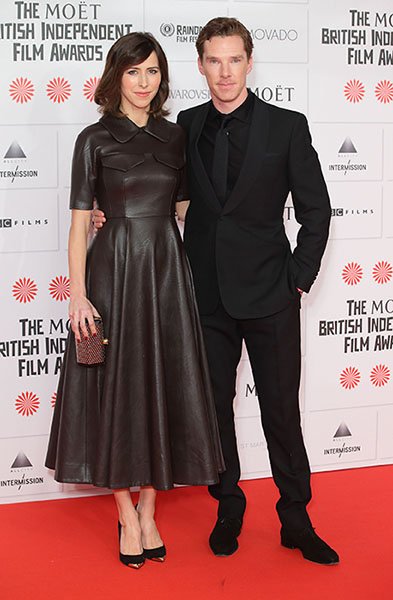 Sophie Hunter and Benedict Cumberbatch attend the Moet British Independent Film Awards at Old Billingsgate Market on December 7, 2014 in London, England. | Photo: Getty Images
Hunter is easily one of the best-known avant-garde producers. She has worked on some great plays in the UK and the US, including "The Shackleton Project," and the 2010 revival of "Ghosts," "Lucretia," and the baroque-style cantata "Phaedra," to name a few.
She debuted her directing career with the 2007 "The Terrific Electric" at the Barbican Pit, London, winning the Samuel Beckett Award the same year. She is also the co-founder of Lacuna Theatre Company.
ENTER CUMBERBATCH AND A HAPPILY EVER AFTER
After dating Shawcross in the 2000's Hunter was lucky enough to fall in love with yet another creative, Cumberbatch, with whom she has built a strong family.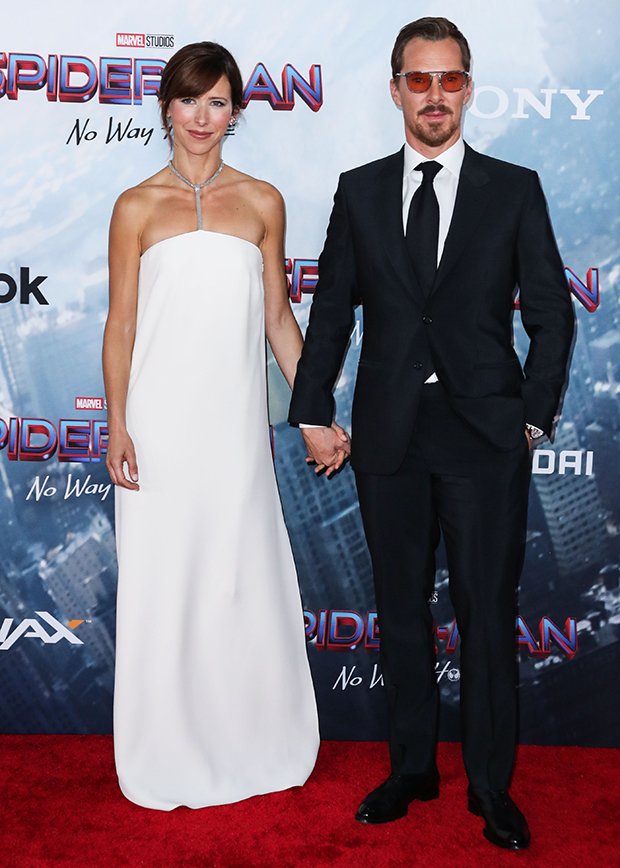 Benedict Cumberbatch and wife Sophie Hunter attend Sony Pictures' "Spider-Man: No Way Home" Los Angeles Premiere held at The Regency Village Theatre on December 13, 2021 in Los Angeles, California. | Photo: Getty Images
Hunter and "The Power of the Dog" actor first met while filming the 2009 British thriller film "Burlesque Fairytales," about naturalist Charles Darwin.
Unfortunately, at the time, Cumberbatch was in a relationship with the "Whatever Love Means" actress Olivia Poulet. By default, Cumberbatch and Hunter started as friends, and due to how private they are about their relationship, it remains unclear when they began dating.
However, the couple made their first public appearance during the 2014 US Open. Later that year, Hunter tagged along to one of Cumberbatch's friend's weddings before attending "The Imitation Game" premiere in November with him.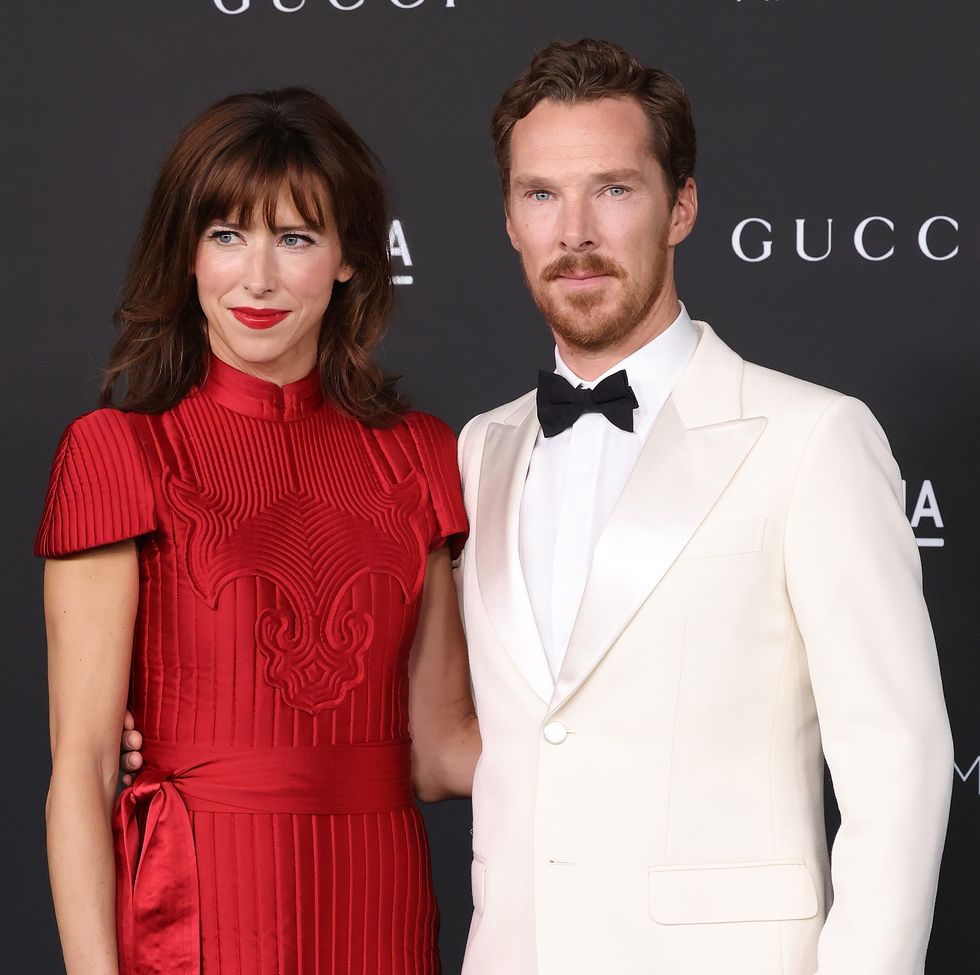 Sophie Hunter, Benedict Cumberbatch arrives at the 10th Annual LACMA ART+FILM GALA Presented By GucciLos Angeles County Museum of Art on November 06, 2021 in Los Angeles, California. | Photo: Getty Images
When it was time, Hunter and Cumberbatch kept their engagement low-key, just like the rest of their relationship. They announced their big day in a tiny blurb on the "Forthcoming Marriages" section of the British newspaper, The Times.
However, the "1917" actor made sure to ask for Hunter's mom, Anna Katharine's permission before proposing to her daughter. He reportedly flew to Edinburg a few weeks before the proposal to see Katharine.
Following their quiet engagement, the couple culminated their relationship with a wedding held at the Church of St. Peter and St. Paul in Mottistone, England. They married on Valentine's Day, 2015, and had their reception at the Mottistone Manor.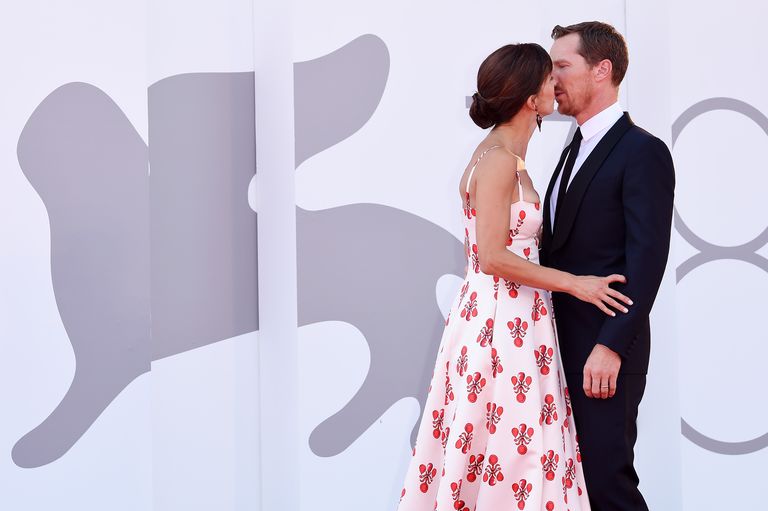 Benedict Cumberbatch and Sophie Hunter attend the red carpet of the movie "The Power Of The Dog" during the 78th Venice International Film Festival on September 02, 2021 in Venice, Italy. | Photo: Getty Images
"The Mauritanian" actor and his lovely wife welcomed their first child, son Christopher Carlton Cumberbatch in June 2015, only a few months after their wedding. Their second son, Hal Auden, was born a few years later.
The couple expanded their beautiful family after welcoming their third son, Finn, in January 2019. Despite their parents being some of the industry's finest, there is little information about the kids, as their parents choose to keep them away from the limelight.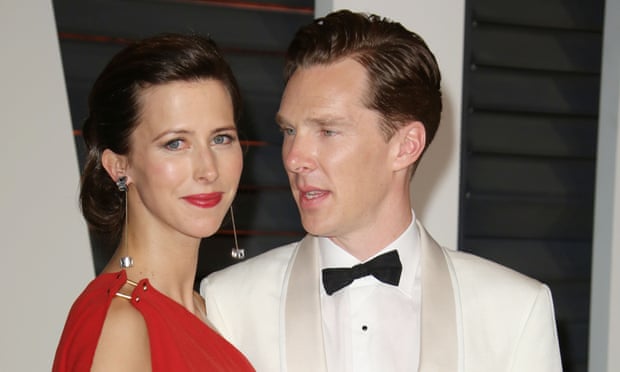 Actor Benedict Cumberbatch and wife Sophie Hunter arrive at the 2015 Vanity Fair Oscar Party Hosted By Graydon Carter at Wallis Annenberg Center for the Performing Arts on February 22, 2015 in Beverly Hills, California. | Photo: Getty Images
During an interview with SiriusXM, Cumberbatch confirmed that he was the proud father of three but, according to Cosmopolitan, quickly added:
"We don't talk about [our kids] on the radio."
CUMBERBATCH IS AN OSCAR NOMINEE
The power couple appears to thrive at juggling a family and making boss moves in their respective careers. While Hunter boasts a successful career in theatre productions, her husband is bagging accolades in film.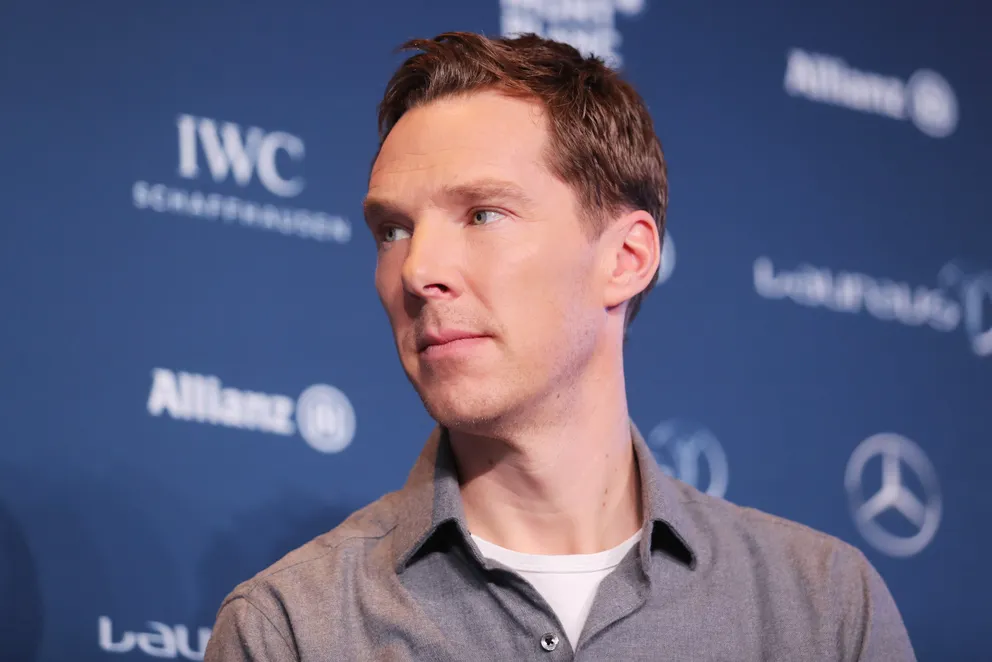 Benedict Cumberbatch attends the Laureus Sport For Good Award Announcement at the Meridien Beach Plaza on February 26, 2018 in Monaco. | Photo: Getty Images
The 2022 Oscar nominations have placed Cumberbatch on the top for the Best Actor Award, competing with Will Smith. Cumberbatch's film "The Power of the Dog" is in the lead with 12 nods, including Best Picture, while Will Smith's "King Richard" secured six nominations.
Please fill in your e-mail so we can share with you our top stories!