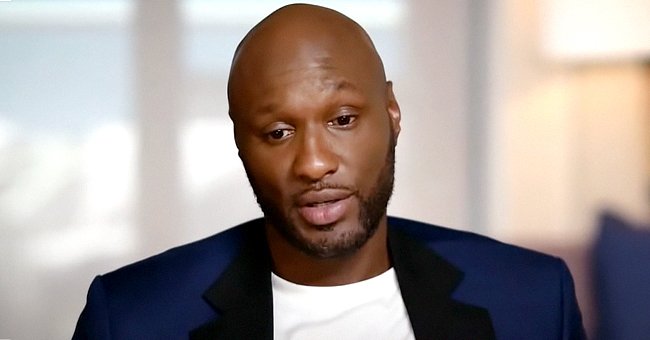 YouTube/ABC News
The Tragic Story of Lamar Odom's Late Son Jayden — The Star Opened up about Him on 'Celebrity Big Brother'
In 2006, former American professional basketball player Lamar Odom faced every parent's biggest fear. He lost his son, Jayden. Years later, he would admit that he never "sat down and cried" about his loss.
2006 was one of NBA star Lamar Odom's most challenging years, professionally and personally. He could only handle so much between battling injuries that saw him limited to playing only 56 games and losing his infant son.
However, despite his loss and how badly it affected his life, Odom never came around to mourning his son fitly or speaking about his loss. Now, he is spilling details on his son's devastating demise on the latest episode of "Celebrity Big Brother."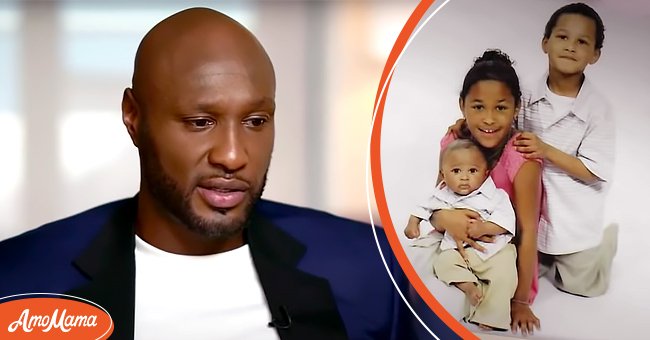 Left: Lamar Odom opens ub about his son's loss. Right: Odom's children - Destiny, Lamar Jr and Jayden | Photo: YouTube/ABC News
It was the summer of 2006, and Odom had been out partying. He hadn't returned home for the night. Early the following day, he received a call from his son's mother, then-girlfriend, Liza Morales.
She was panicking, and Odom asked her to calm down. When he inquired what the matter was, he was not ready for the shocking news she relayed to him:
"Jayden...he won't wake up...the ambulance is here. They're taking him now."
The little boy was rushed to hospital after being found unresponsive, and while there, he passed on from Sudden Infant Death Syndrome.
Opening up to his castmates Todd Bridges and Cynthia Bailey on "Celebrity Big Brother," Odom revealed that their father-son relationship was thriving, and little Jayden's eyes would follow his father until he picked him up.
The star reminisces about his son, saying he was energetic and beautiful, a replica of his sister and brother. He wishes he got to have more time with him.
Despite the huge blow, Odom never really grieved his son, and as he would reveal on the reality TV show just the previous night, he'd seen his son in a dream. He shared, as reported by People:
"I think I need to cry. I dreamt [about] my son last night, the one that passed away. He was talking."
In his dream, Jayden kept saying, "snatch the rainbow, daddy," even though he was still too young to speak when he passed on. Odom takes it as a sign that, after so many years, he should finally grieve his son appropriately.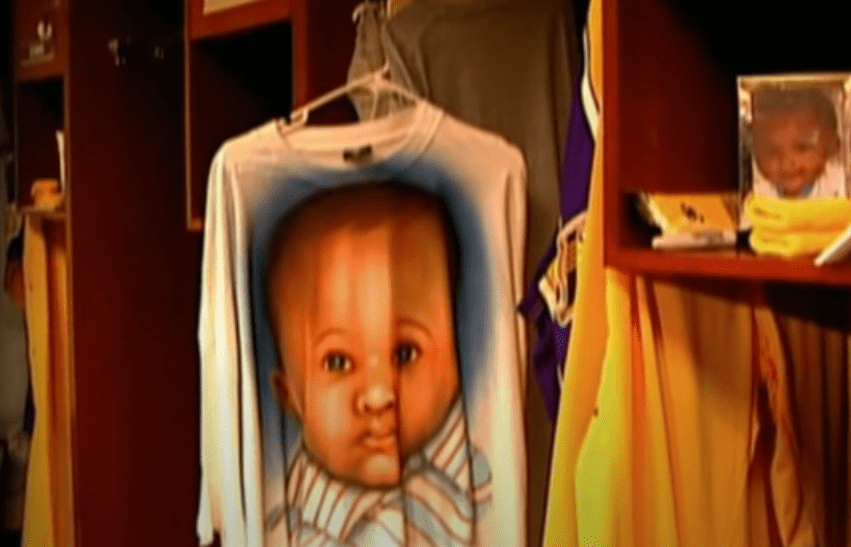 Odom preserves his young son's memories all over his house | Photo: YouTube/ABC News
Following his son's passing, Odom took the loss hard and began convoluting into a world of infidelity and escalated drug use. His family tried convincing him to seek help, but he was still in denial.
The addiction soon spiraled out of control, and in 2015, the former NBA star was hospitalized after being found unconscious in a cathouse in Nevada. He checked into a rehab center in December 2016.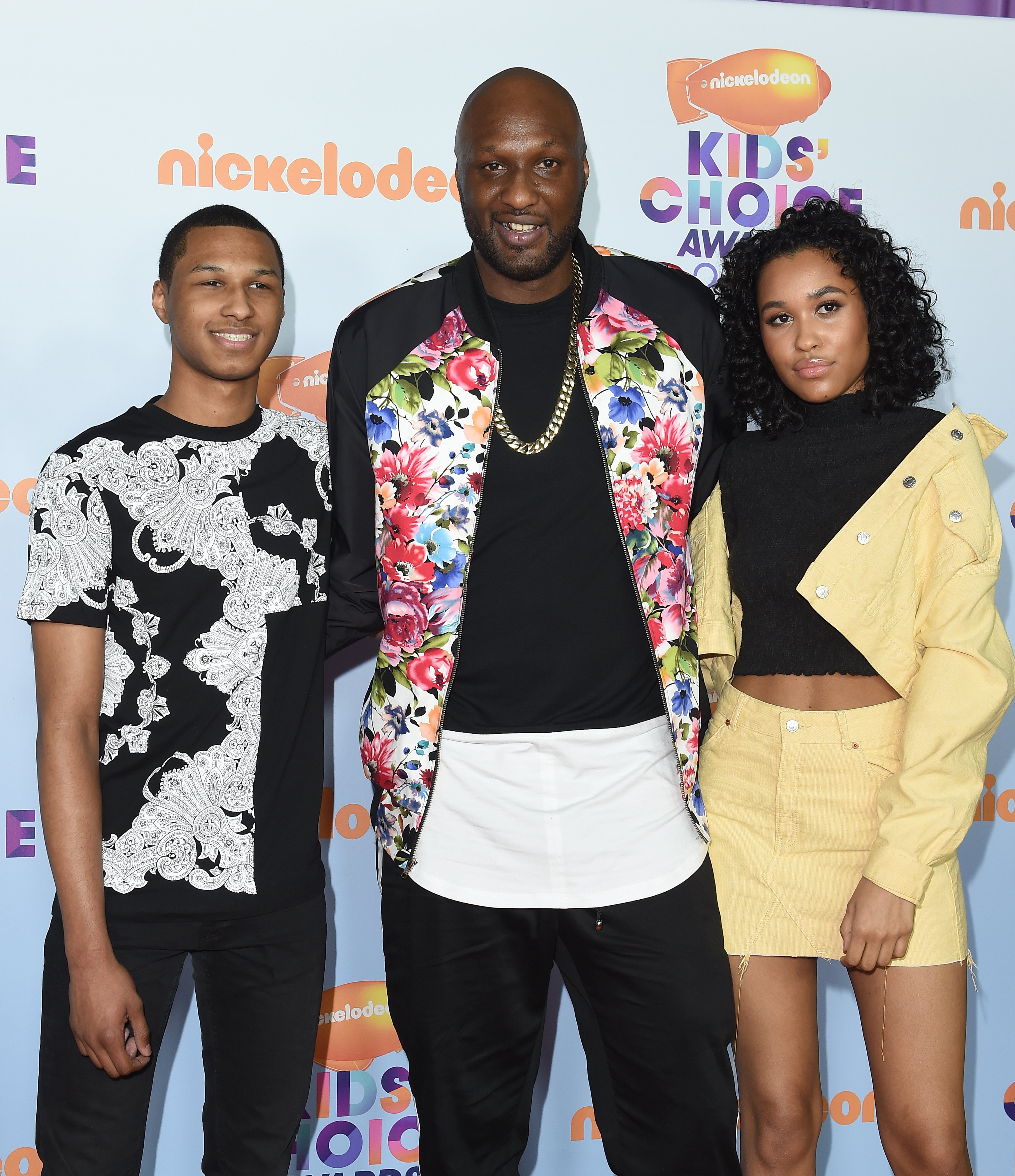 Basketball player Lamar Odom (C), son Lamar Odom Jr and daughter Destiny Odom arrive at Nickelodeon's 2017 Kids' Choice Awards at USC Galen Center on March 11, 2017 in Los Angeles, California. | Photo: Getty Images
But before then, he appeared on an episode of "The Doctors" and revealed that he "wasn't in a good place mentally." Fortunately, Odom has since recovered and says he desires to share his story with others who might be going through the same. He told People:
"I feel good about sharing my life and moments I might not have been so proud of at the time. It's nice to look back at different times in your life and see it sort of in the third person."
Jayden's memories remain engraved in those that knew him. In 2015, Moralez, who also shares daughter Destiny and son Lamar Jr. with Odom, celebrated what would have been Jayden's 10th birthday with an emotional tribute to their sleeping angel.
Please fill in your e-mail so we can share with you our top stories!