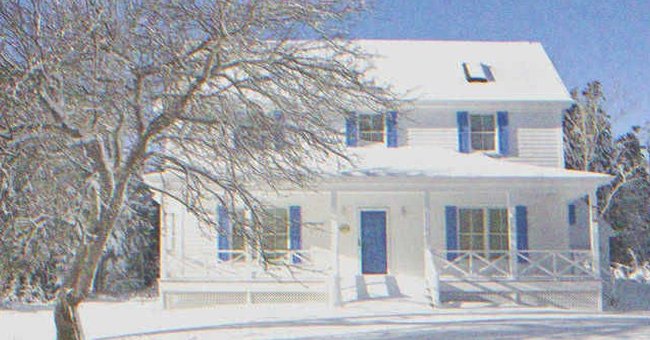 A house covered in snow. | Source: Shutterstock
After Mother's Death, Man Arrives at His Parents' Old House and Hears Sounds from the Basement – Story of the Day
After his mother's death, Thomas returned to Maryland to sell her house. But he heard strange sounds coming from the basement and discovered something shocking down there.
Thomas walked around his childhood home in Maryland, thinking of all the great memories he made there. He was an only child, but his parents raised him with all the love in the world. That's why when his father died almost two decades ago, he took his mother, Agatha, with him to New York. But now, Agatha was gone, and it was time to sell this place.
But Thomas was conflicted. He didn't want to part with it. It was filled with love, although no one had lived in it for several years. Maybe he should renovate and start renting it out. The possibilities were endless. But first, he had to drink a cup of tea to think better.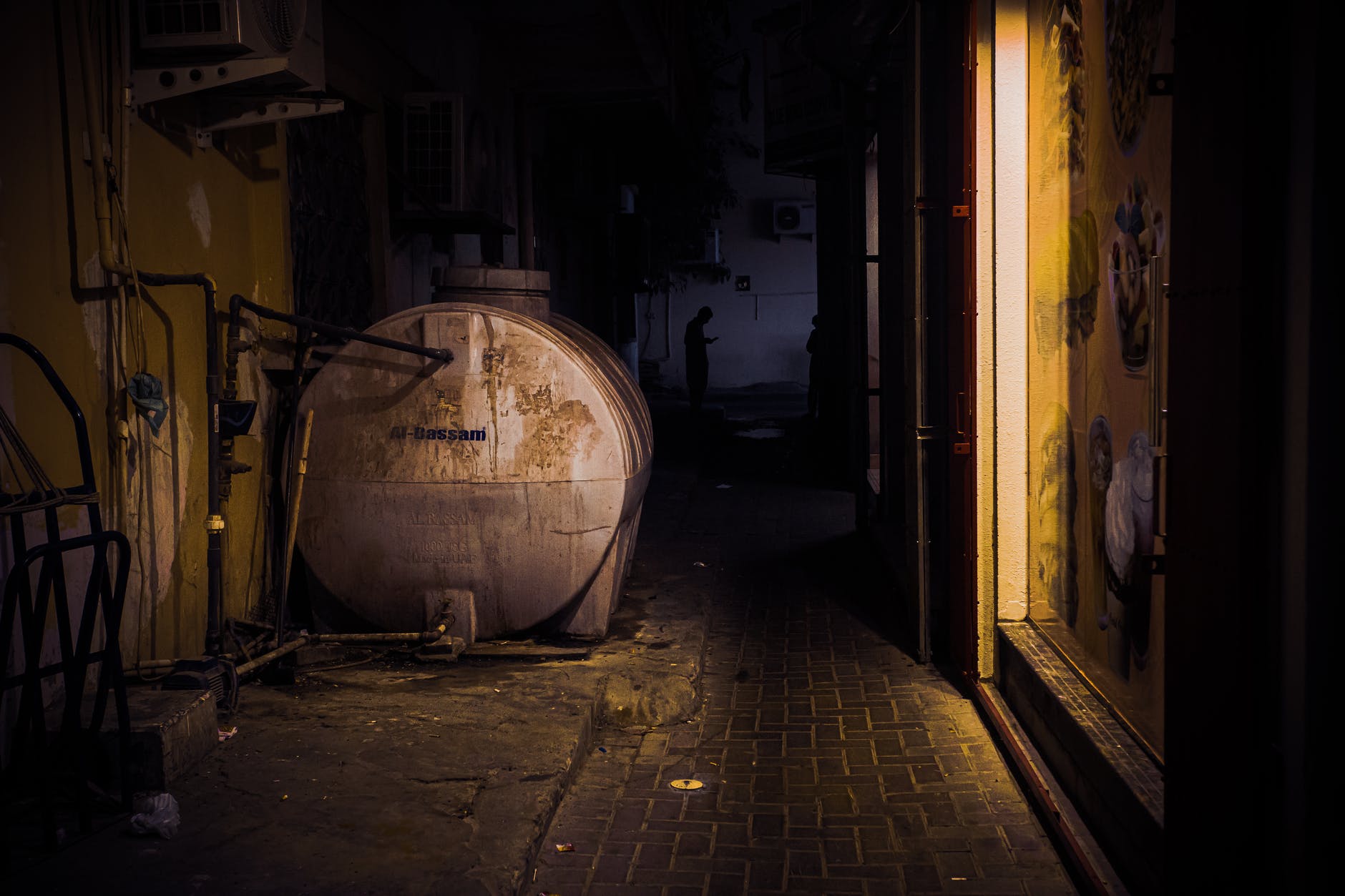 For illustration purposes only. | Source: Pexels
Just as he placed the kettle on top of the stove, he heard a thump coming from somewhere in the house. "Who's there?" he asked from the kitchen. No one answered, but there was another thump and what sounded like an ouch.
Thomas realized quickly that the sound came from the basement and decided to investigate. He opened the creaking door and started going down the stairs. The house was old, and unlike modern cellars, this one only had one lightbulb in the middle of the room. So he had to traipse carefully down the old stairs and find it.
When he finally lit it, he discovered a body on the floor. "AH!" he yelled, but the figure moved and started talking.
"Don't scream! It's just me!"
"Who are you? What are you doing in my house?" Thomas said firmly but more quietly.
"My name is Henry. I'm so sorry. I've been living in here for several months," the stranger revealed.
"What? Why? I'm going to call the police!" Thomas threatened and started padding his sides, searching for his phone.
"No! Please! Please don't! I'm homeless. I didn't take anything from your house. Please! I'm not a thief!" Henry pleaded desperately, but he didn't stand up, and Thomas noted his leg was in an awkward position.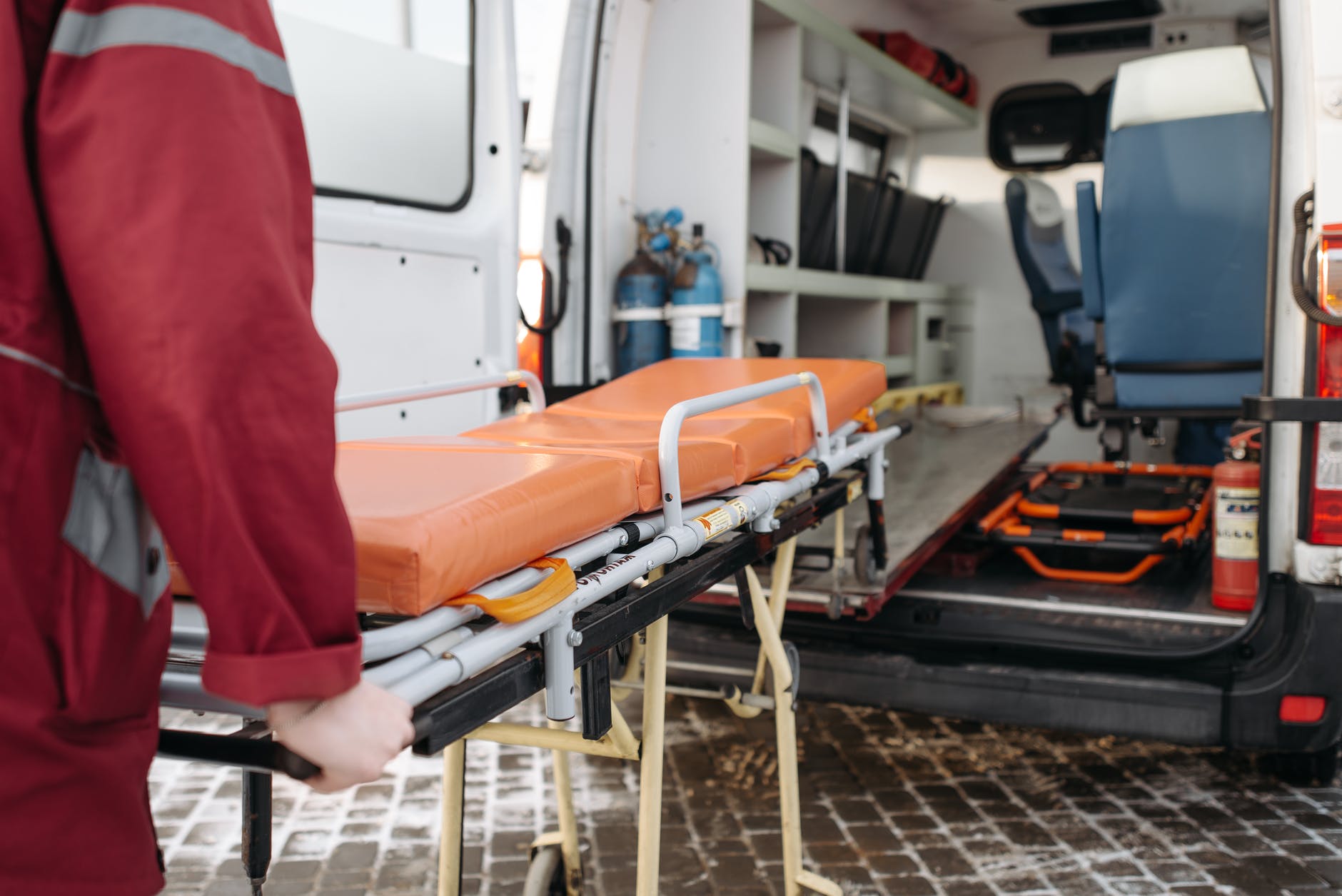 For illustration purposes only. | Source: Pexels
"I just fell down the stairs and bumped into several things trying to sneak out. When I heard you inside, I wanted to exit without you noticing," he explained from his place on the floor. "I think I may have broken my leg."
"Jesus," Thomas breathed.
"Please, don't call the police!" the man yelled when he saw Thomas finally pulling his phone out and dialing.
"I'm not. I'm calling an ambulance. That leg looks bad."
"NO! I don't have money for that!"
"I'll pay for it. Don't worry," Thomas added.
Help others whenever you can.
The ambulance came, and the medics said Henry needed to be taken to the hospital, so they loaded him up in their rig. Thomas decided to accompany them and see that Henry was ok. After all, the man had fallen in his house. He felt somewhat responsible, even though Henry was a squatter.
They discovered Henry had a fracture and gave him a cast. The doctor also said that he would need to stay off that leg for a long time. Clearly, a homeless man needed to walk all the time, and Henry would not be able to do that. Therefore, Thomas took pity on him again, offering his home to him.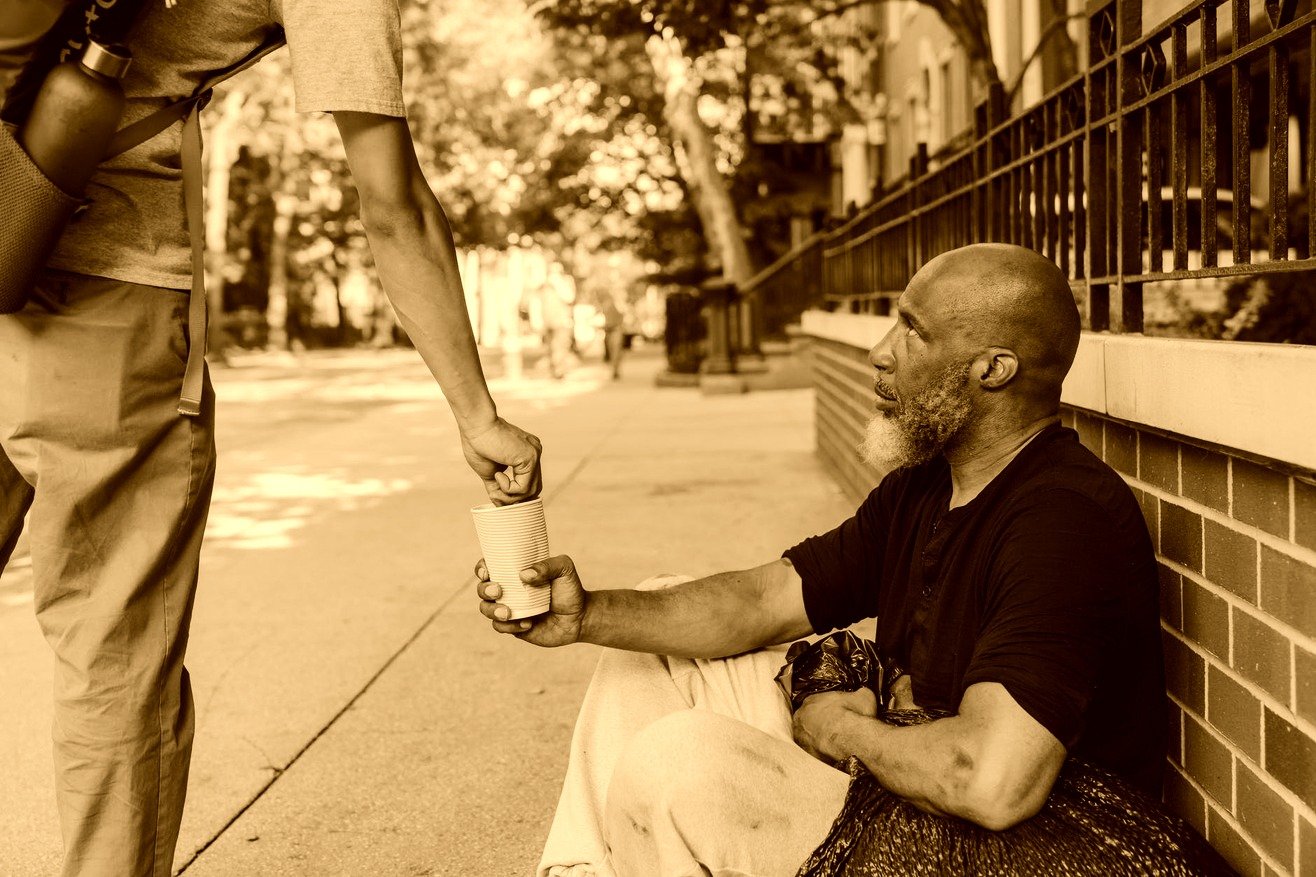 For illustration purposes only. | Source: Pexels
Over the next few days, the two men who were around the same age bonded over several interests like baseball, books, and music. Henry also opened up about how he ended up homeless.
"My fiancée cheated on me a few days before our wedding. I was living in her house and she kicked me out. Back then, I was a substitute science teacher and when the local district cut some funding I was let go permanently. I couldn't afford a new place, and I had no one to turn to, so I've been homeless for several years," he explained. "I've worked odd jobs now and then, but no one will give me a more permanent position."
"So, how did you end up at my mother's house?"
"A few months ago, I saw this house. I thought it was the kind of house where I would like to raise a family. Then I noticed that no one lived here. I watched for days before I broke in. Well, I didn't break anything. The backdoor was ajar, so I just walked in. I cleaned it as best I could and started staying here," Henry continued his story.
"And then I came here, and you somehow ended up in the basement," Thomas offered, hoping Henry would fill in the blanks.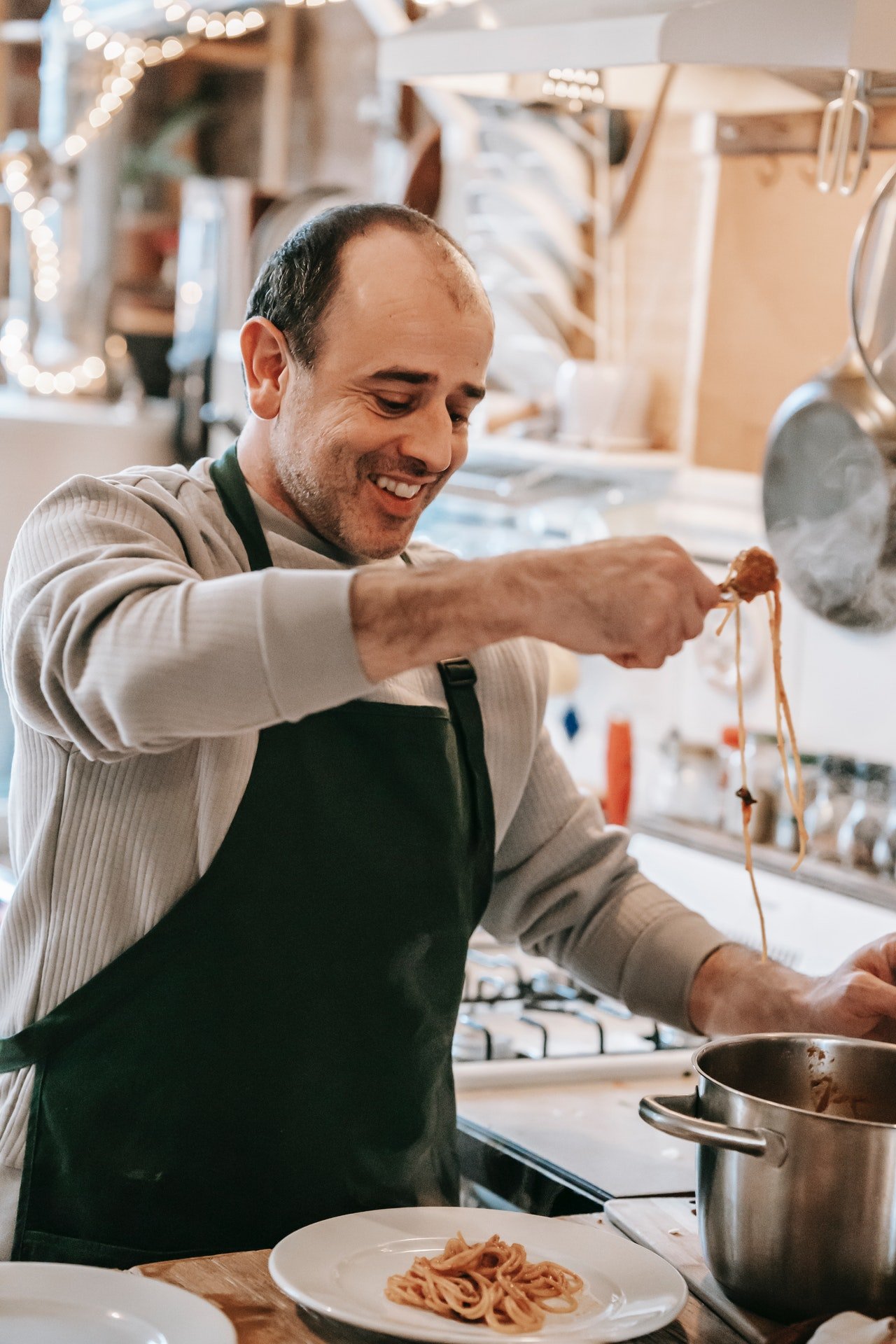 For illustration purposes only. | Source: Pexels
"Well, I usually sleep upstairs in what I assume now is your childhood bedroom. But I heard you and went into the basement to sneak out through that window. I thought the front door would be too obvious. But then I fell, and well, the rest you know," Henry replied and laughed. Thomas joined him in laughter.
Thomas bought food, supplies, and everything Henry would need to keep staying in his home. Meanwhile, he had an idea. He had an offer for the strange man because he wouldn't be able to stay in Maryland much longer. New York and his job were waiting for him.
They were sitting at the kitchen table for dinner when Thomas spoke up. "Henry, I have an idea. Why don't you stay here permanently? I'm hiring you as an official house sitter. It's not a huge salary, but since you don't have to pay for rent, I think it'll be fine. You can heal, look for a proper job, and recover. If you can fix things around here, I'll appreciate it too. When you're back on your feet, I'll rent it out," he offered.
"Wow! Thomas, are you sure? That's awfully generous, and what if it takes me a long time to get back on my feet?" Henry asked.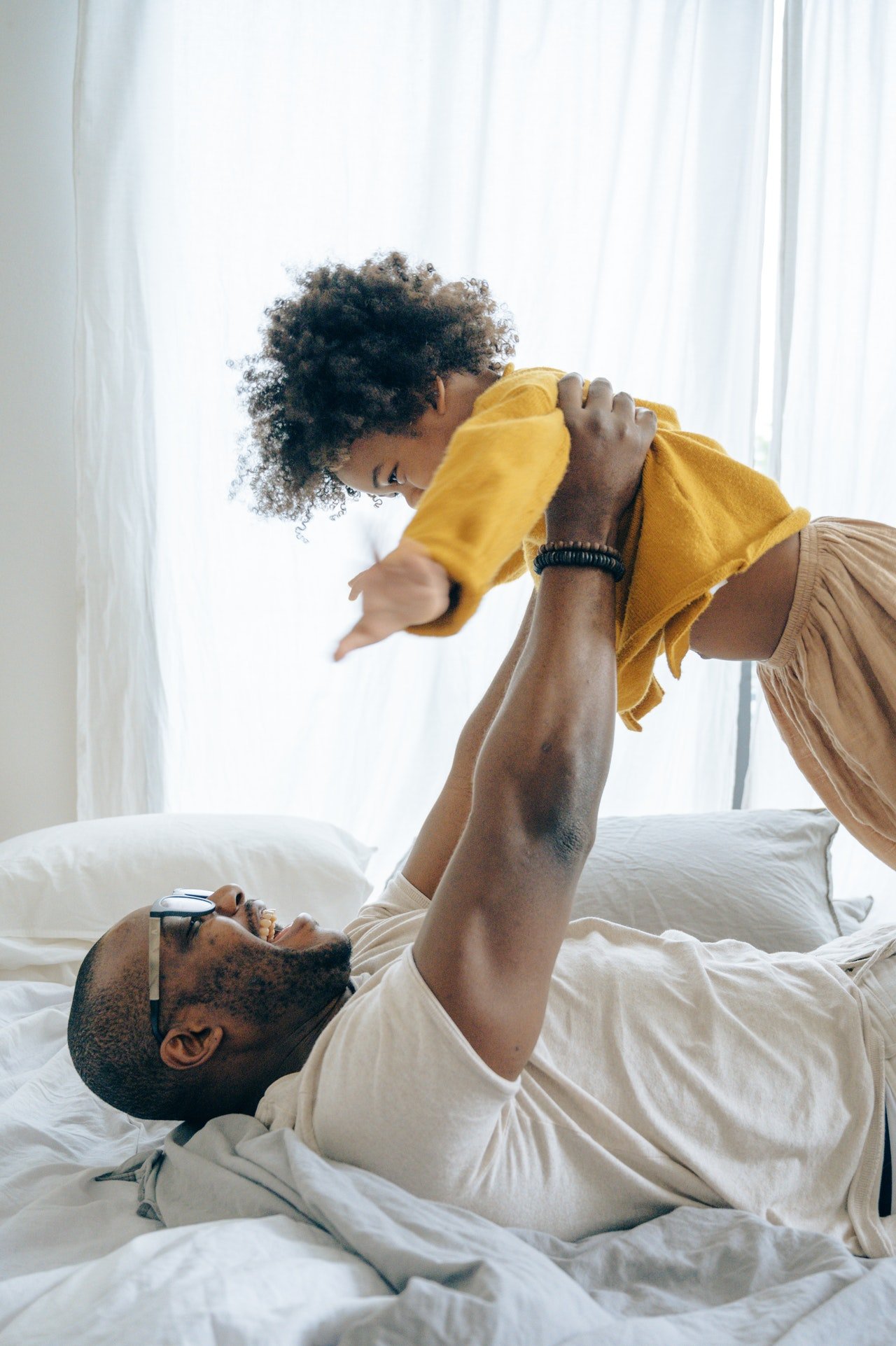 For illustration purposes only. | Source: Pexels
"That's fine. Honestly, I was debating what to do with this house, and the idea of selling it broke my heart. But I don't have any plans of moving here either, so this is the best option for me," Thomas answered.
"Then I accepted wholeheartedly!" Henry agreed immediately.
When Henry's leg healed, he found a job as a substitute teacher at another school, and eventually, they offered him a permanent position. Thomas allowed him to stay at the house, although he no longer paid him for housesitting.
A few years later, Henry had saved enough to be able to make a down payment for a home, but he wanted to stay at Thomas' place. So Thomas agreed to sell the house to him because he was no longer a stranger. He deserved the house now.
They reached another agreement where Henry started paying installments for the house. Eventually, he owned it in full and was happier than ever, especially after he got married and had kids. Looking back, Henry realized that he was insanely lucky.
What can we learn from this story?
Help others whenever you can. Thomas decided to help Henry with his leg and his situation despite having no obligation to do so.
You can do anything with hard work and a little help from your friends. Henry got back on his feet thanks to Thomas and his hard work.
Share this story with your friends. It might brighten their day and inspire them.
If you enjoyed this story, you might like this one about a woman who discovered a letter in her husband's drawer.
This account is inspired by our reader's story and written by a professional writer. Any resemblance to actual names or locations is purely coincidental. All images are for illustration purposes only. Share your story with us; maybe it will change someone's life. If you would like to share your story, please send it to info@amomama.com.
Please fill in your e-mail so we can share with you our top stories!