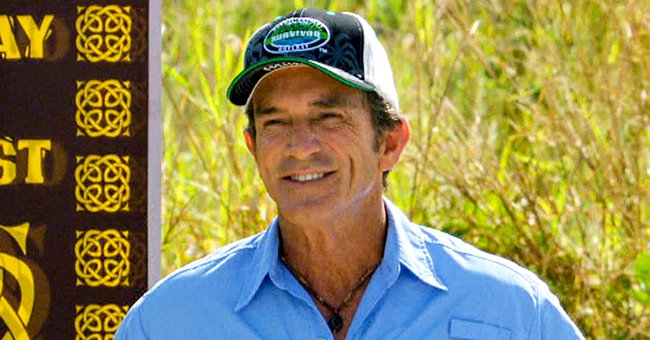 Getty Images
'Survivor' Jeff Probst Romanced Castmate & Wed a Woman With 2 Children After Her 15-Year Marriage Fell Apart
Jeff Probst dated a "Survivor" contestant for three years, but their relationship failed. He eventually met someone who was the right fit for him, and they now share children.
As diehard "Survivor" fans know, Jeff Probst has served as the show's sole host for around 22 years since its inception with season 1 in 2000. Most people only know what they see onscreen, but not much was shared about his life off-screen.
Probst generally spends a lot of his time filming and traveling with the reality show. The television personality has married several times, and he once dated a contestant who previously starred on his show.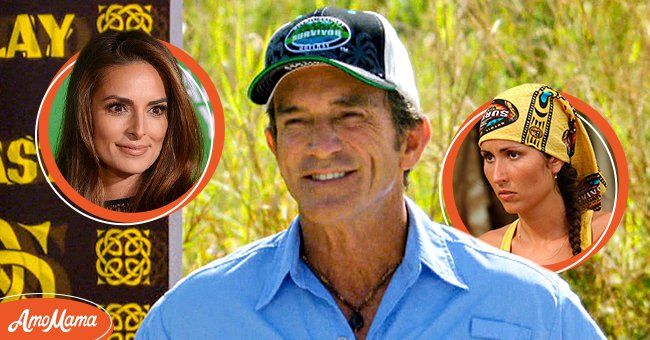 Lisa Ann Russell at the premiere of "Office Christmas Party" on December 7, 2016, in Westwood, California, Jeff Probst on the finale episode of "Survivor" on May 12, 2020, and Julie Berry during an episode of "Survivor Vanuatu: Islands Of Fire" in Port Villa, Vanuatu on July 3, 2004. | Source: CBS & Albert L. Ortega & Monty Brinton/CBS Photo Archive/Getty Images
In 2004, Probst admitted to People that he was in a romantic relationship with "Survivor: Vanuatu's" fifth finalist, Julie Berry. The reality show host confessed that he was also surprised when he found love on the show he hosted.
After production ended, Probst e-mailed Berry to say hello, and they started spending time together. The star said he was now in love with her, but rumors about their relationship sparked on the show before they announced they were dating.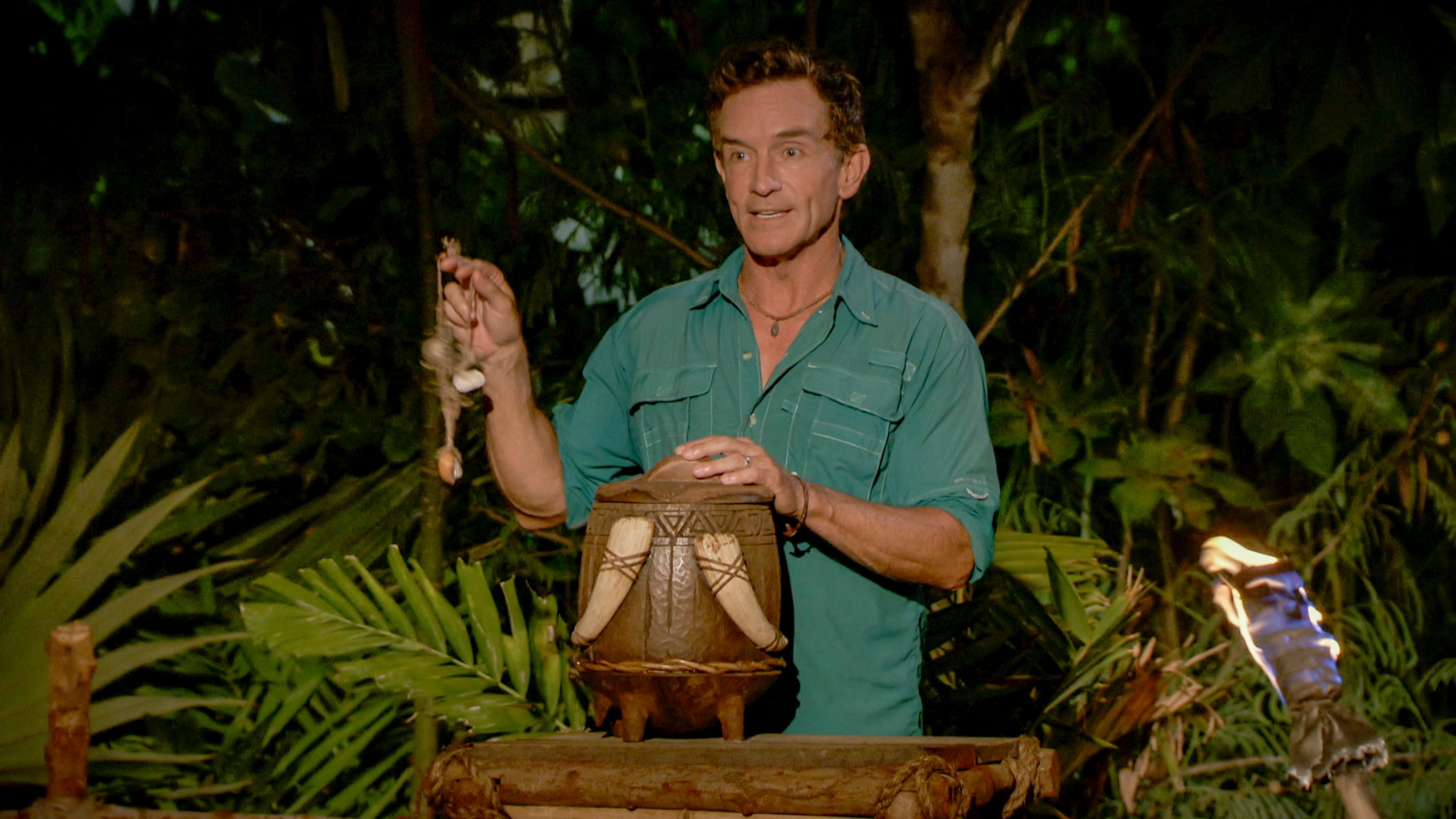 Jeff Probst at Tribal Council on "Survivor: Island of Idols" on Mana Island on November 22, 2019. | Source: CBS/Getty Images
During one episode, viewers noticed that Berry had a dabbed-on heart tattoo with "Jeff" scrawled on it. However, speaking to the Portland Press Herald, Berry claimed the tattoo was "harmless fun."
Probst confirmed Berry's claim saying they were just having fun, noting how there was a perception that they had flirted on the show, which he said wasn't true. The star said he and Berry didn't really talk until the show was over.
Before he and the former contestant hooked up, he was married to someone else a few years ago. He and psychotherapist, Shelley Wright, were allegedly married in 1996 and divorced in 2001, but not much else was known about her or her background.
Sadly, Probst's relationship with Berry ended after they'd been together for three years. One of the reasons their relationship failed was because the television personality was allegedly always traveling with his show.
Being away so much to remote areas of the world reportedly meant he could not communicate adequately. He and Berry didn't remain friends, and Probst acknowledged his part in the failed relationship, stating:
"I didn't always treat people in relationships especially well, so I've tried to make amends and move forward."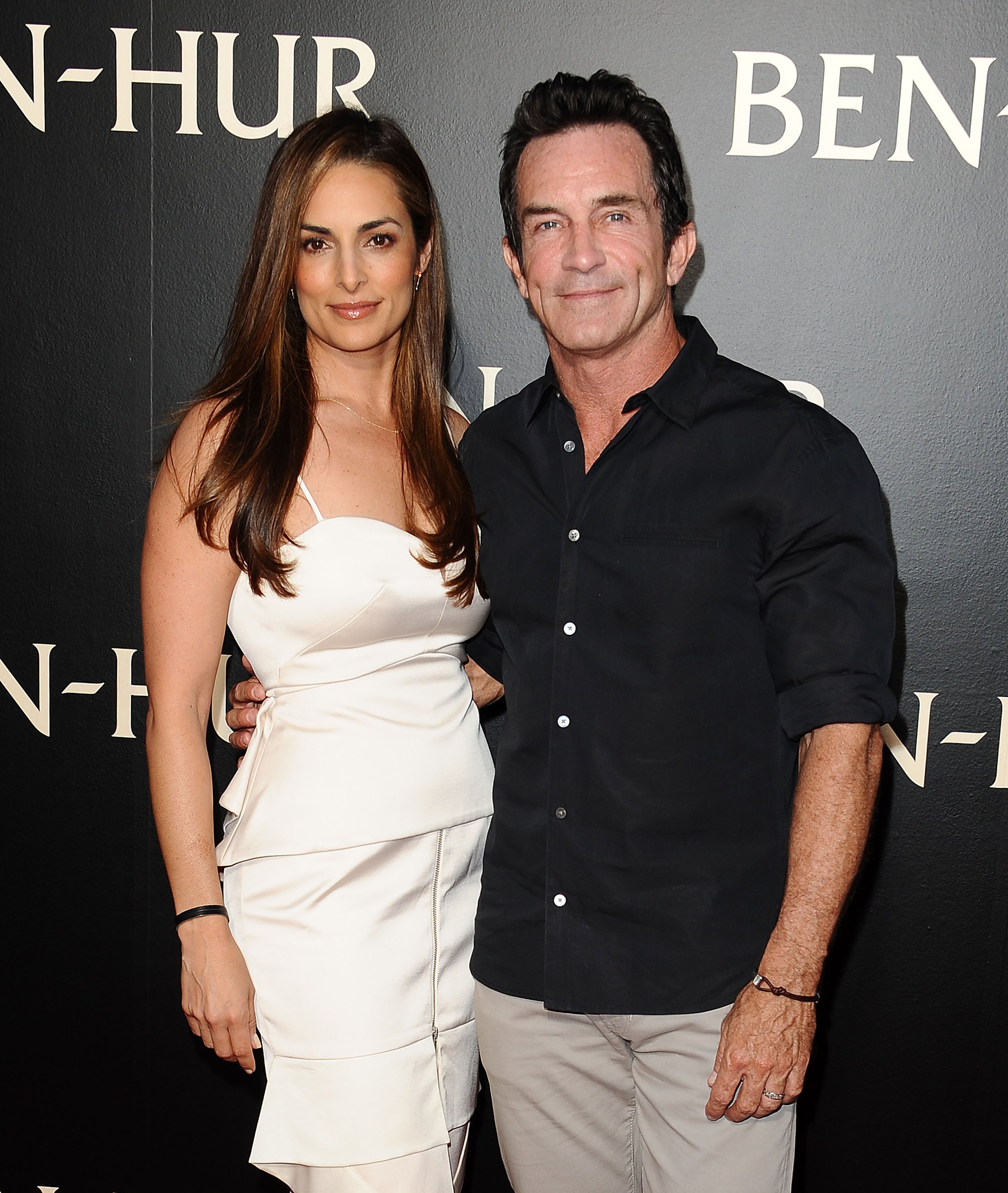 Lisa Ann Russell and Jeff Probst at the premiere of "Ben-Hur" on August 16, 2016, in Hollywood, California. | Source: Jason LaVeris/FilmMagic/Getty Images
During a December 2012 "Larry King Now" Ora TV appearance, Probst revealed how he met his second and current wife, Lisa Ann Russell. He shared that he met her while attending "Survivor" producer Mark Burnett's annual holiday party.
The show's host described Burnett's Christmas parties as the "craziest" ones because of the most "eclectic" famous people who attended. For instance, he recalled how actor Gary Busey was trying to bring him down by pressing on his arm's pressure points as he tried to fend him off!
Barbra Streisand also attended the event and was seen talking to Paris Hilton on a couch. Russell had participated in the party with two of her friends to witness the spectacle that was Burnett's party!
THE WEDDING - SHE WAS THE ONE
The meeting at Burnett's party led Probst to fall in love with Russell, and after dating, the pair tied the knot on December 5, 2011. The news of their nuptials was confirmed by People magazine.
"The Jeff Probst Show" host and his bride's spokesperson said they got married in an intimate and private event at his Los Angeles residence with friends and family in attendance. The star was 50, and his wife was ten years younger by that time.
It was the second marriage for both parties. Russell was previously married to her first husband, Mark-Paul Gosselaar, star of "Franklin & Bash," for almost 20 years until their divorce was finalized in May 2011.
During their marriage, the couple had two children together; a son Michael and daughter Ava. Gosselaar has since gotten married to advertising executive Catriona McGinn, and they share two children of their own.
Probst also opened up about his marriage to Russell during his Larry King interview. He gushed about marriage being "awesome" because he'd been lucky enough to have tied the knot with "the right person."
The television personality revealed how he'd always thought that he'd have a great family unit because it was the background he'd come from. His friends were also in similar environments.
That dream was finally realized when he met Russell because she already had two children. During a past GQ interview, Probst also elaborated on his apparent busy work schedule that influenced the end of his relationship with Berry.
During the 2018 interview, the star explained that it was a misconception that he was always traveling because of "Survivor." The misunderstanding came about due to the show shooting almost all year round.
However, when the couple [Jeff Probst and Lisa Ann Russell] had their union, Michael called him dad because he probably recognized that the relationship was now official.
Probst said they shot the series in "very concentrated periods," with each season taking 39 days. He shared how he would be gone for around four months, and then he was home for the rest of the year.
Probst told King that his wife's offspring, who were 8 and 6 in 2012, weren't his stepchildren because he saw them as his own children. He doesn't have his own offspring but is luckily on good terms with Russell's.
Probst, his wife, Gosselaar, and his spouse all get to co-parent the children who now have four parents! Probst revealed that they called him "dad" and started doing so before marrying their mother.
Before the children settled on that, they played around with calling him by his name, dad number two, or even D2! However, when the couple had their union, Michael called him dad because he probably recognized that the relationship was now official.
Please fill in your e-mail so we can share with you our top stories!