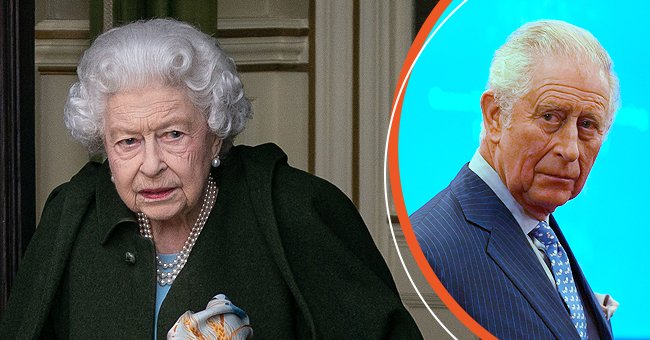 Getty Images
Unpacking Queen Elizabeth II's Health Issues Including Recent COVID-19 Diagnosis & Refusing Surgery in 2018
Elizabeth II is two months away from turning 96 and tested positive for coronavirus, but it is certainly not the first health scare during her 70-year reign.
Queen Elizabeth might be the longest-reigning British monarch, but it doesn't make her invulnerable to diseases. Buckingham Palace announced she tested positive for coronavirus weeks after Prince Charles contracted the virus.
She has faced some health issues throughout the past couple of decades and has even refused to have surgery to avoid making a fuss. Read on and learn about Queen Elizabeth's II health issues.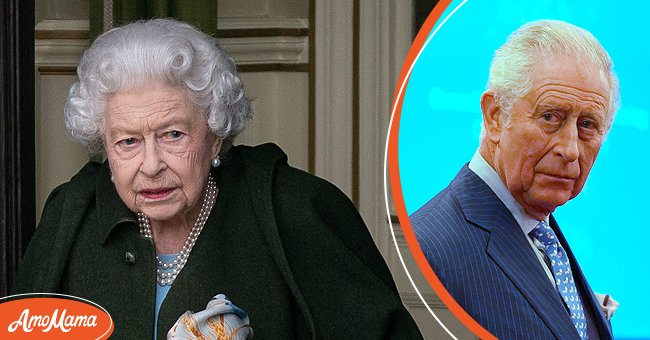 Queen Elizabeth II at Sandringham House on February 5, 2022 [left] Prince Charles at St James's Palace on December 8, 2021 [right] | Source: Getty Images
2022: QUEEN ELIZABETH'S COVID TESTING
On February 20, 2022, Buckingham Palace revealed that Queen Elizabeth tested positive for coronavirus. They admitted she had "mild cold-like symptoms" and was stable.
It is important to remark that Charles, Prince of Wales, tested positive on February 10, two days after meeting his mother. Camilla, Duchess of Cornwall, tested positive on February 14.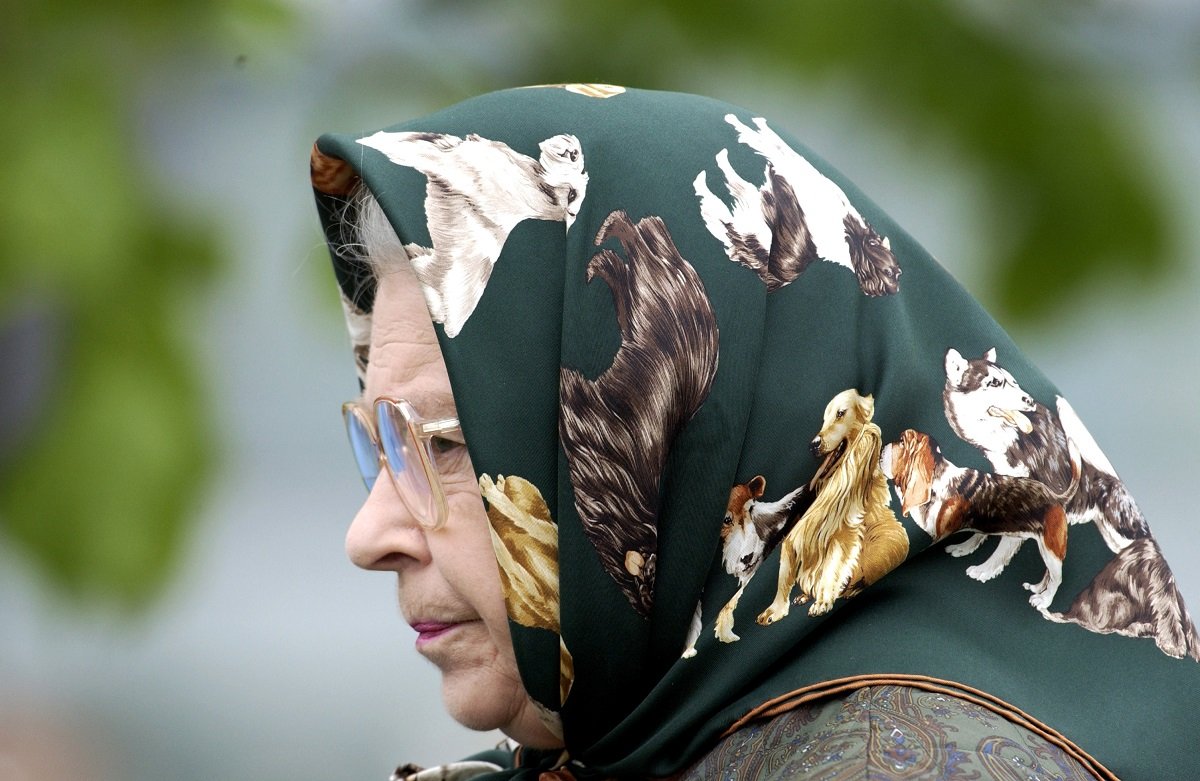 Queen Elizabeth in Windsor, UK, on May 18, 2002 | Source: Getty Images
Charles contracted covid the first time in March 2020 and reported only mild symptoms. For the second time, he refused to reveal details of his condition. Clarence House admitted he was triple vaccinated when he tested positive.
Other people at Windsor Castle – Elizabeth II's residence – tested positive for coronavirus. While most people would have taken some time off to rest, the Queen didn't and will keep completing "light duties" at Windsor Palace throughout the week.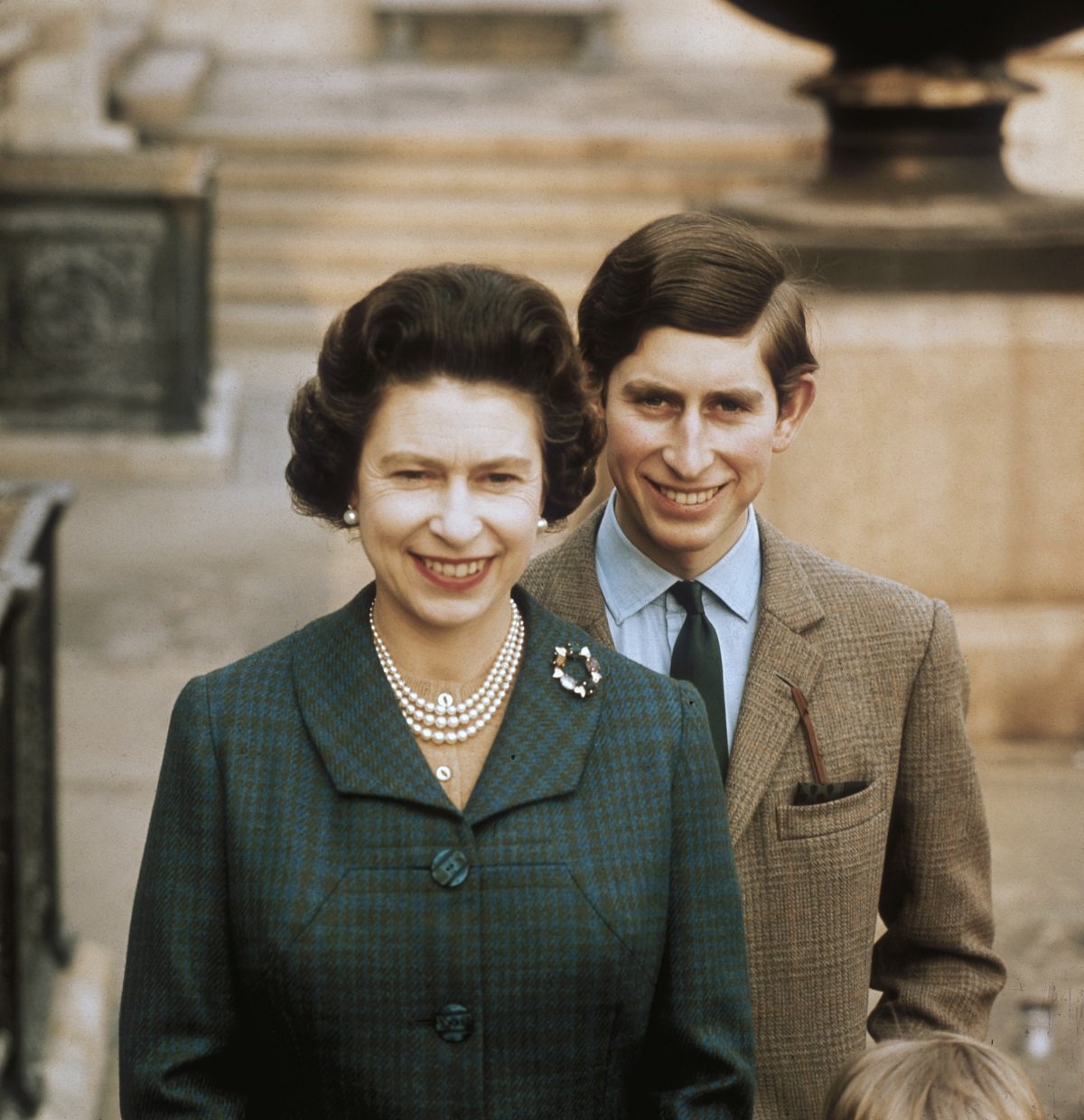 Queen Elizabeth II and Prince Charles in Windsor, UK, in April 1969 | Source: Getty Image
Still, doctors will not stop providing medical attention, and she will follow the appropriate guidelines at all times. After the Queen's diagnosis made headlines, people sent her get-well wishes.
One came from Prime Minister Boris Johnson, who admitted he spoke for everyone wishing her a swift recovery and "rapid return to vibrant good health." It is not the first time the Queen needed medical attention in the last decade, though.
The pain is so severe that [the Queen] reportedly struggles to stand up after sitting.
2021: QUEEN ELIZABETH'S HOSPITALIZATION
In October 2021, Queen Elizabeth II's health attracted much attention. She appeared in public with a cane during a Service of Thanksgiving event at Westminster Abbey in London.
People got understandably worried. The last time she needed a walking device was after her 2003 knee surgery when doctors removed a torn cartilage from her right knee.
Before that operation, the Queen had been hospitalized only two times: to fix her broken arm in 1994 and to have a wisdom tooth removed in 1982.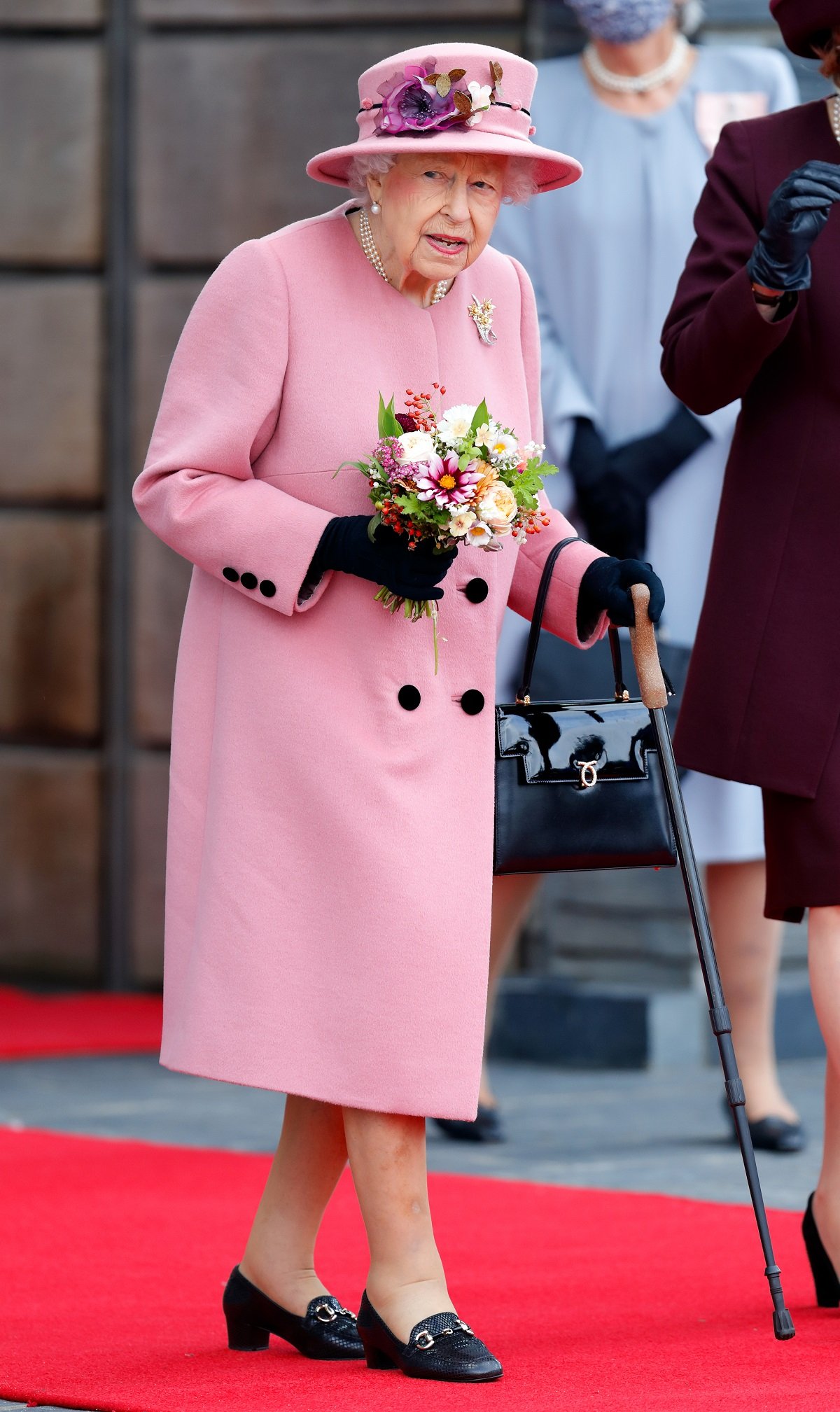 Queen Elizabeth II with a cane on October 14, 2021 in Cardiff, Wales | Source: Getty Images
Coming back to 2021, she canceled her planned trip to Northern Ireland on October 20, and Buckingham Palace announced she followed her doctor's advice and spent the night in the hospital.
She returned to work on October 26 via video conference, but the Palace announced that Elizabeth would miss a November 1 event in Scotland later that day. The Queen's joints have been a source of pain for years.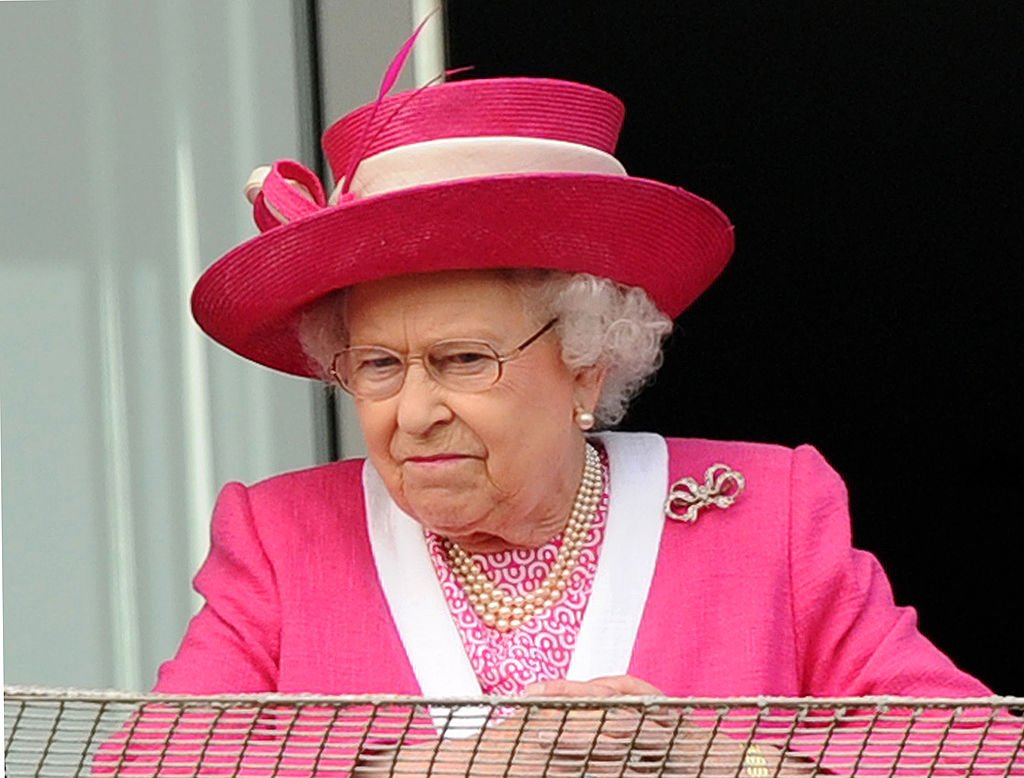 Queen Elizabeth II in Surrey, England, on June 4, 2011 | Source: Getty Images
2018: QUEEN ELIZABETH REFUSING KNEE SURGERY
Although Elizabeth II's knee surgery in 2003 was successful, she has been suffering from worsening knee pains over the years. The pain is so severe that she reportedly struggles to stand up after sitting.
In 2018, a Palace insider revealed the Queen told some friends at the Chelsea Flower Show that her knees were "playing up." Still, she didn't want another surgery because she would need too much time to recover, and her schedule was packed.
Queen Elizabeth showed symptoms of gastroenteritis and was taken to King Edward VII Hospital.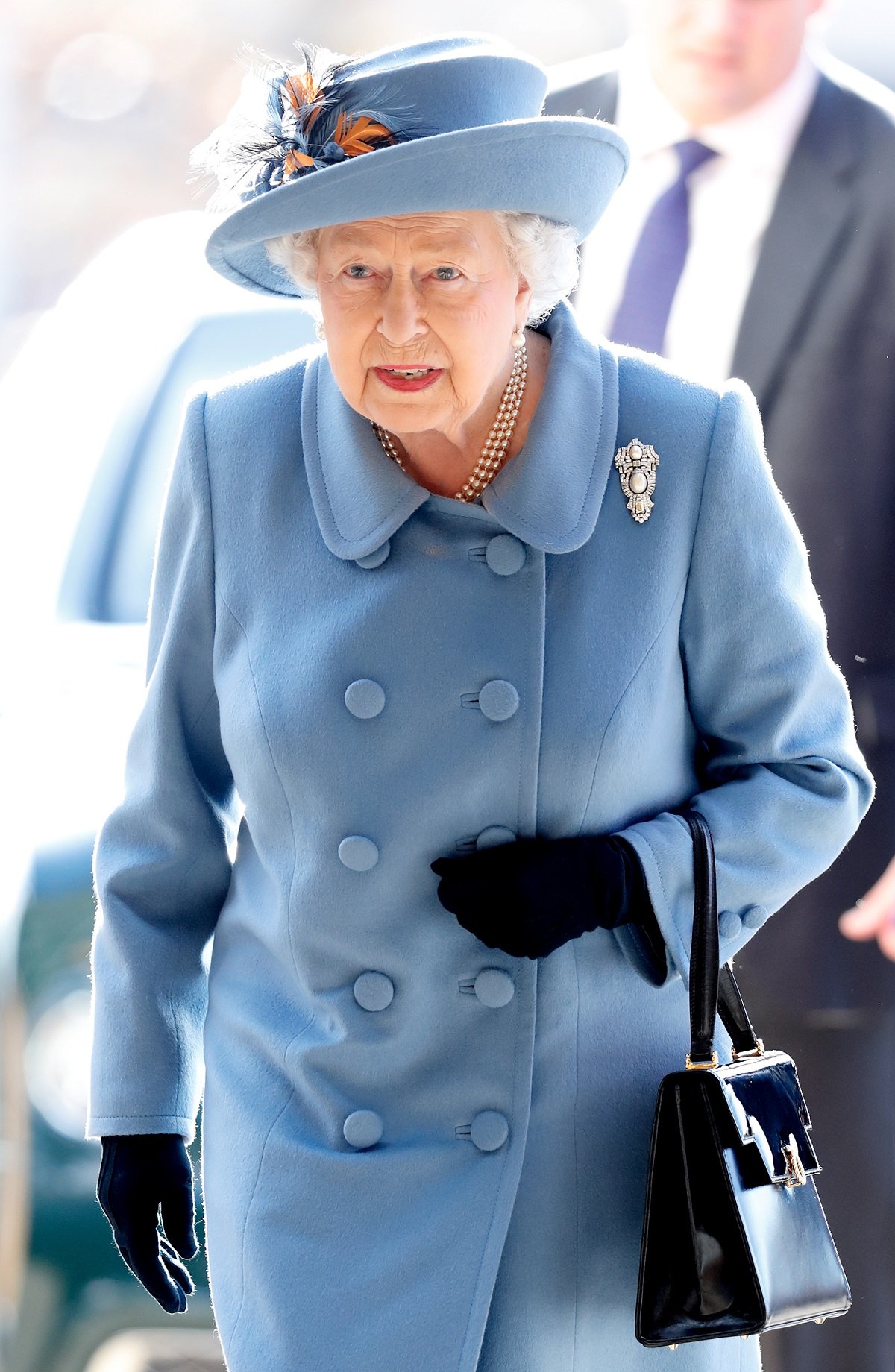 Queen Elizabeth II on October 20, 2018 in Ascot, UK | Source: Getty Images
At the time, she had over 200 royal engagements and visits per year. When the Queen had surgery to remove a cataract in May 2018, she wore dark glasses instead of taking time off to rest, proving her Royal duties are her priority. The palace insider explained:
"People from her and Philip's generation battle through problems and carry on. And Her Majesty doesn't like to cause any fuss."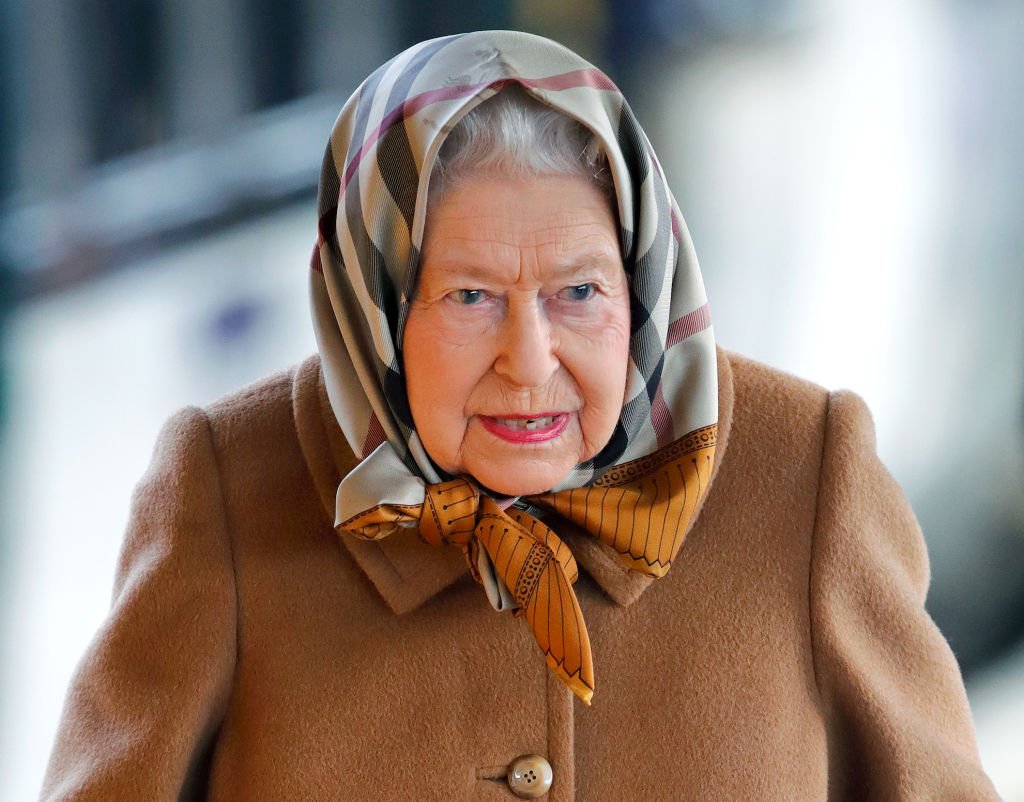 Queen Elizabeth II on December 20, 2018 in King's Lynn, England | Source: Getty Images
2016-2017: MISSING CHRISTMAS AND NEW YEAR'S DAY CHURCH SERVICES
People were concerned about Queen Elizabeth's health in late 2016 and early 2017 after she missed church services and other events due to a severe cold case.
She couldn't attend Christmas and New Year's Day church services – two traditions in the Royal family. It was the first time in 28 years.
Although her lengthy absence made people question the severity of her illness, Royal experts were sure they had nothing to worry about. They claimed the Palace was going the extra mile to ensure the Queen's full recovery because she was 90 at the time.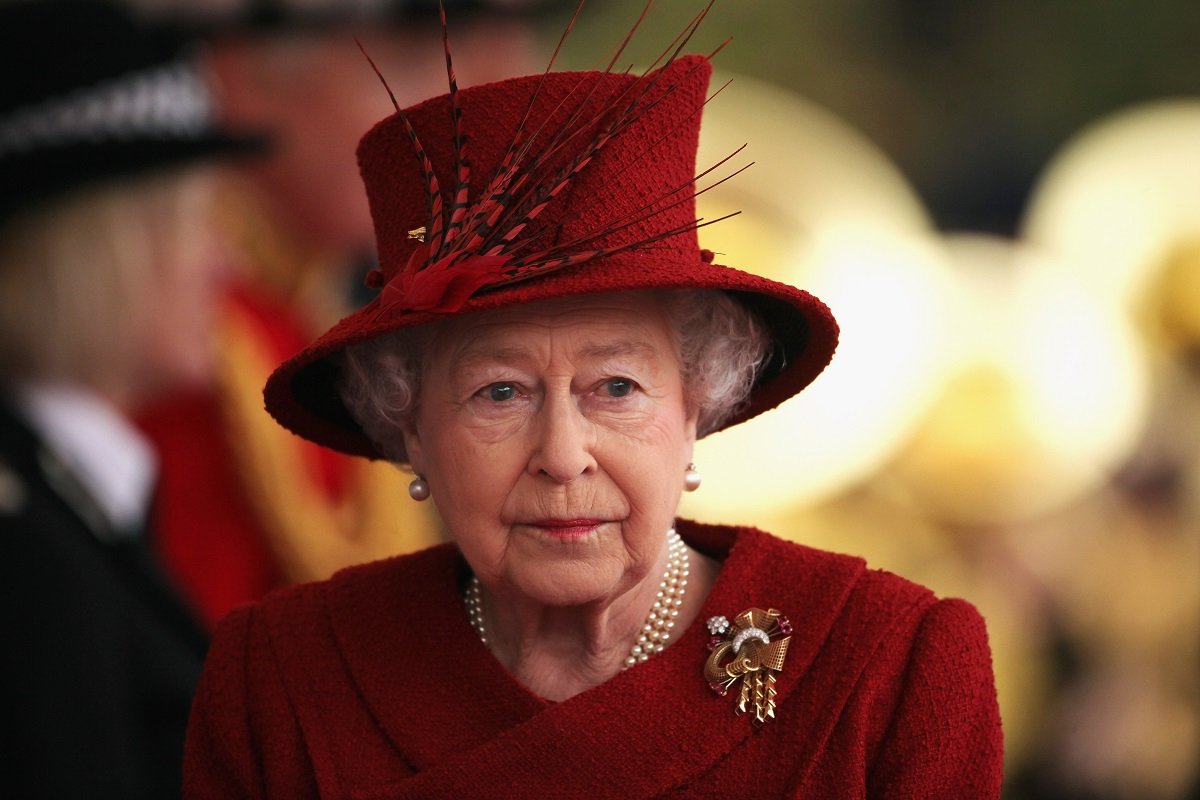 Queen Elizabeth II on October 26, 2010 in Windsor, England | Source: Getty Images
On January 8, 2017, Elizabeth II attended services at St. Mary Magdalene Church with Prince William and Duchess Kate, marking her first public appearance in almost a month.
In 2015, the BBC accidentally tweeted that the Queen was receiving medical care at the hospital as an exercise they later described as a "technical rehearsal for an obituary."
The Palace confirmed that Elizabeth II had gone to the hospital for her annual medical checkup, so people had nothing to worry about. The BBC quickly deleted the tweets and apologized.
2013: QUEEN ELIZABETH'S STOMACH BUG
In March 2013, Queen Elizabeth showed symptoms of gastroenteritis and was taken to King Edward VII Hospital in London to ensure everything was okay.
According to the BBC, her condition made her cancel a trip to Wales a few days before her hospital visit. Patients with stomach bugs often get dehydrated quickly, so Elizabeth probably got an IV fluid drip at the hospital.
For all these medical issues in the past couple of decades and the death of her long-time husband, Prince Philip, Queen Elizabeth is "seriously" considering stepping down from the throne, Republic World reported in early 2021.
Elizabeth supposedly wants the transition of the crown to her son and rightful heir, Prince Charles, to be seamless, mainly because of her age.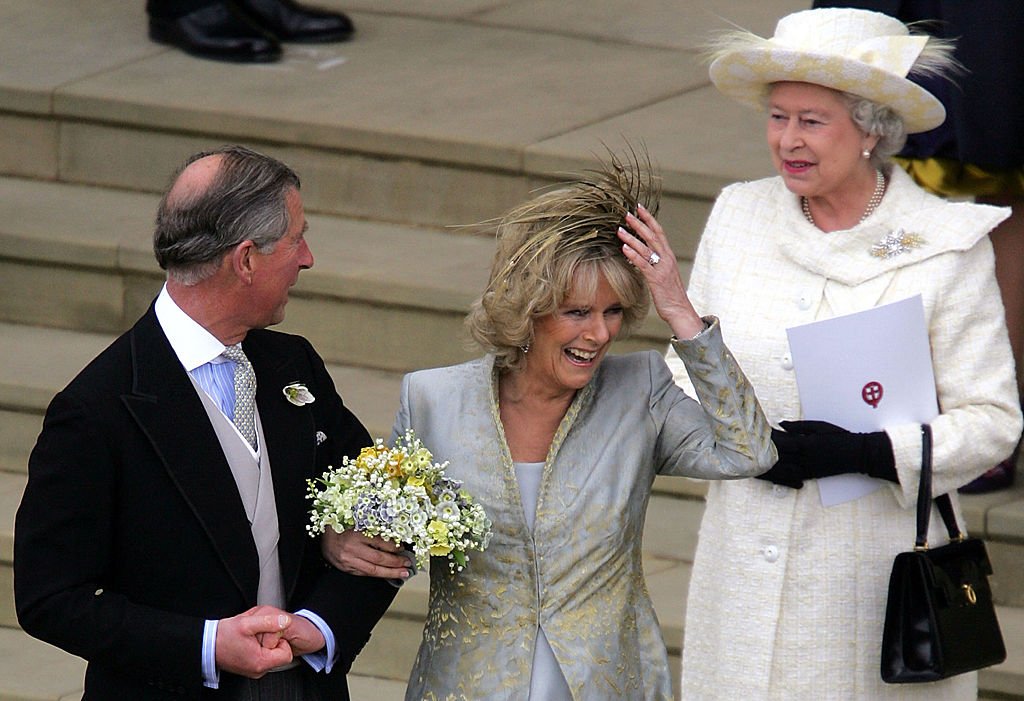 Queen Elizabeth II, Prince Charles and Duchess Camilla Parker Bowles on April 9, 2005 in Berkshire, England | Photo: Getty Images
The source pointed out that if the Queen were still alive at 95, she would give the matter "considerable thought." She will turn 96 on April 21, so Charles might become King sooner than expected.
In early February 2022, the Queen celebrated 70 years on the throne and announced she would like Duchess Camilla Parker-Bowles to be Queen Consort once Prince Charles becomes King. A new era seems to be around the corner.
Please fill in your e-mail so we can share with you our top stories!