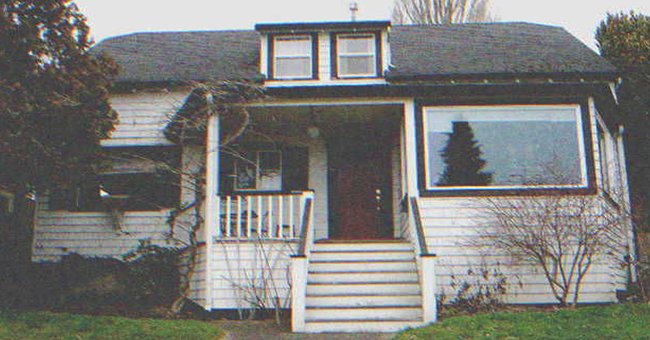 Shutterstock
Poor Girl Sells Family Heirloom for Grandma's Operation, Sees It on Her Doorstep Days Later — Story of the Day
A poor girl named Cynthia sold her family heirloom desperately to pay for her grandmother's operation. Days later, she was surprised to see the heirloom back on her doorstep.
Cynthia grew up in a loving home when she was a child, but they didn't have much money. Their next-door neighbors, on the other hand, were rich owners of a local grocery chain. She would always play with the neighbor's son, Julian.
Cynthia didn't know it, but Julian already had a crush on her at the time. When they played in front of their houses, Julian would pick flowers for Cynthia and share his expensive chocolates and candies with her.
However, his parents didn't approve of their friendship and tried their best to keep the two kids away from one another. "Julian, she's going to influence the way you act. You'll end up rowdy and childish," his mother would say. "You should be inside having music lessons and going to soccer practice instead of playing child games in the yard."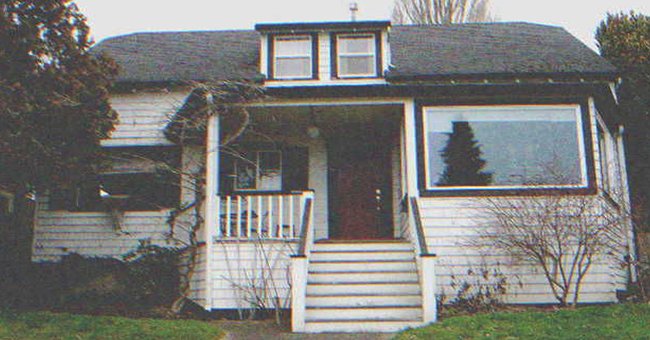 Cynthia wanted to save her grandmother's life, so she sold their expensive family heirloom. | Source: Shutterstock
Cynthia's parents could feel that Julian's parents looked down on them, so they, too, asked her to keep her distance. As the two of them went to the same school, however, they ended up remaining friends and spending their growing years together without their parents knowing.
When they got to middle school, Julian started getting bullied at school after people found out he was the heir of a multi-million-dollar business studying at a public school.
Cynthia always defended Julian, calling out those who would judge him. "He and his family are practical," she would say. "So what if they want Julian to attend a public school like the rest of us?"
Throughout middle school and high school, Julian continued to be called the "strange rich kid" by his classmates. This was because he was always interested in antiques, which people his age just didn't find interesting. Cynthia paid no attention to this and remained friends with him.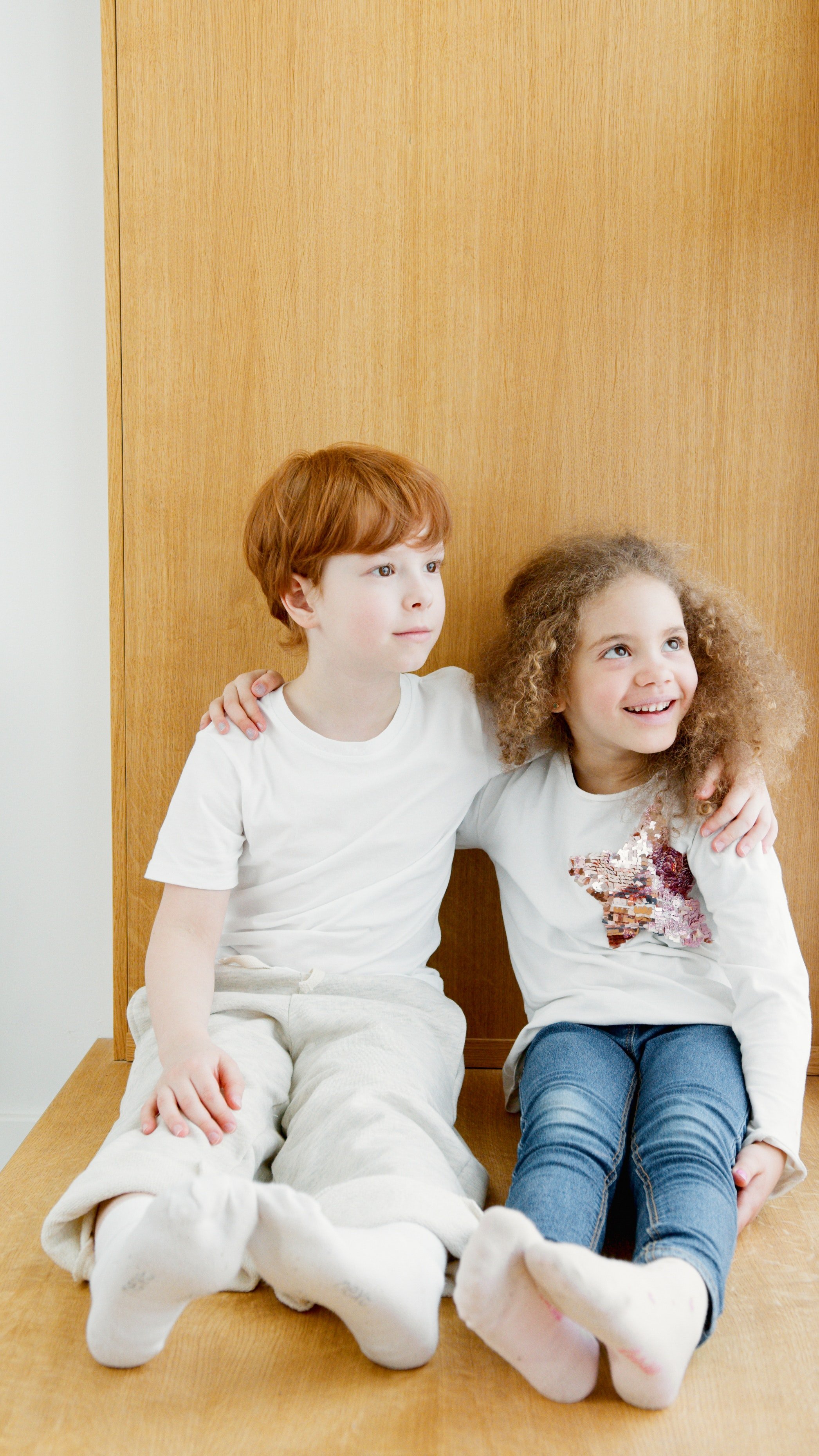 Cynthia and Julian played together since they were kids and grew up together. | Source: Pexels
One day, Julian decided to finally confess his feelings for Cynthia at their school dance. He made sure to dress his best and bring with him a box of the same chocolates and candies he would give Cynthia when they were children.
When he got to the dance, however, he was surprised to see her with a date. "Hey," he greeted her when she arrived.
"Hi, Julian. I know I said I wouldn't come with a date, but well, Adam here invited me and asked me out," she shrugged. Adam was a quarterback on the football team and the most popular guy at school. He had always found Cynthia interesting so he courted her.
Julian wanted to respect Cynthia's relationship. Though he was afraid Adam would hurt her, he decided to let go and just watch them from a distance. However, since that time, Cynthia kept her distance as well and they grew apart.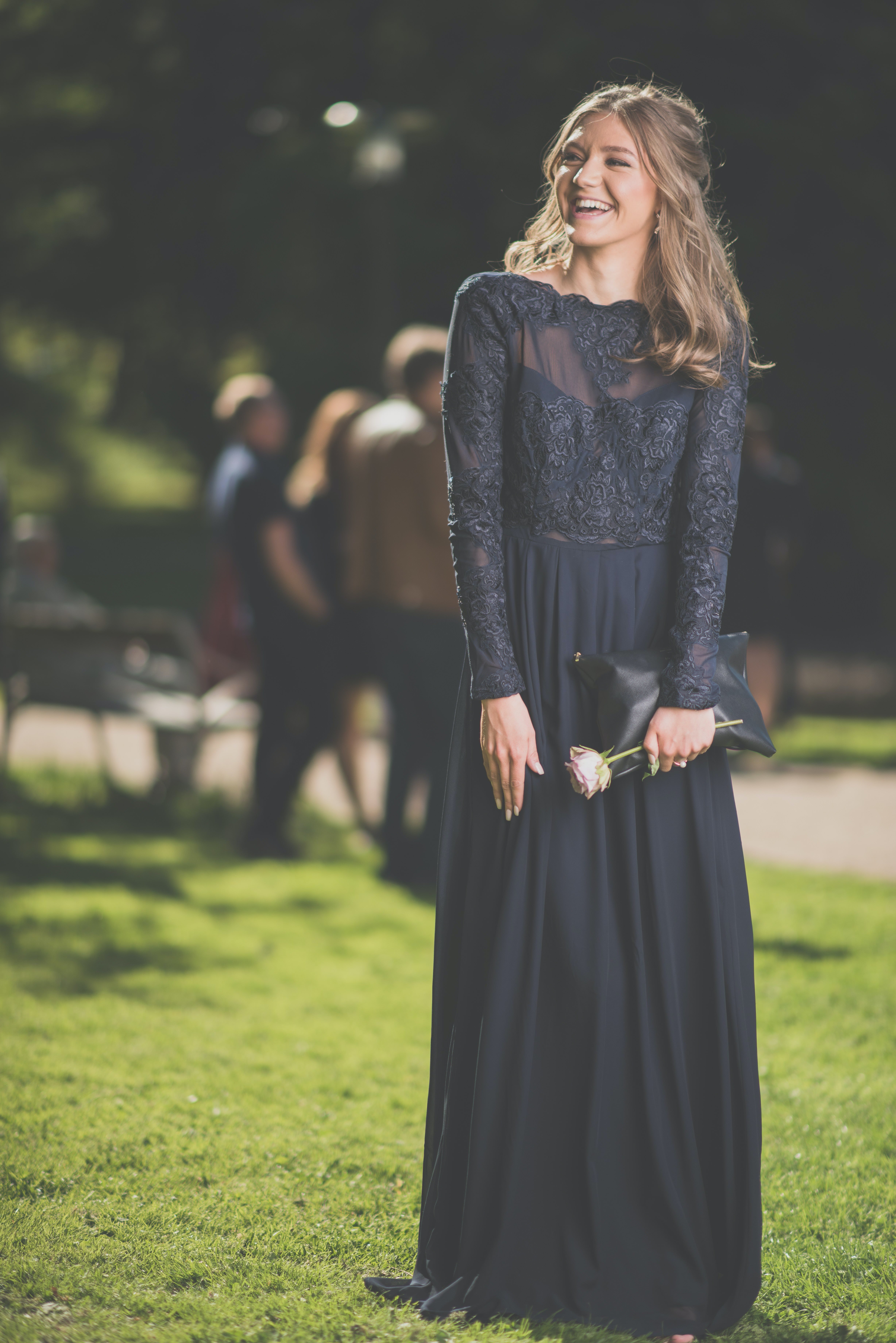 Cynthia went to prom with Adam, much to Julian's sadness. | Source: Pexels
After graduating from high school, Julian and Cynthia went their separate ways. He went on to study business at a prominent school in Boston, while Cynthia remained in Virginia and studied at a local university.
Years later, when Julian decided to move back in with his parents in Virginia, he found out that Cynthia's parents had passed away in a freak car accident. He arrived right in time for the funeral and paid his respects.
"I'm sorry for your loss," he told her gently. At the time, Cynthia could not be consoled and was devastated. She cried throughout the funeral, and Julian supported her by keeping her company.
When Cynthia was able to regain composure, she finally gave Julian a proper greeting. "Thank you for attending all funeral days," she said quietly. "I do appreciate you coming out," she smiled.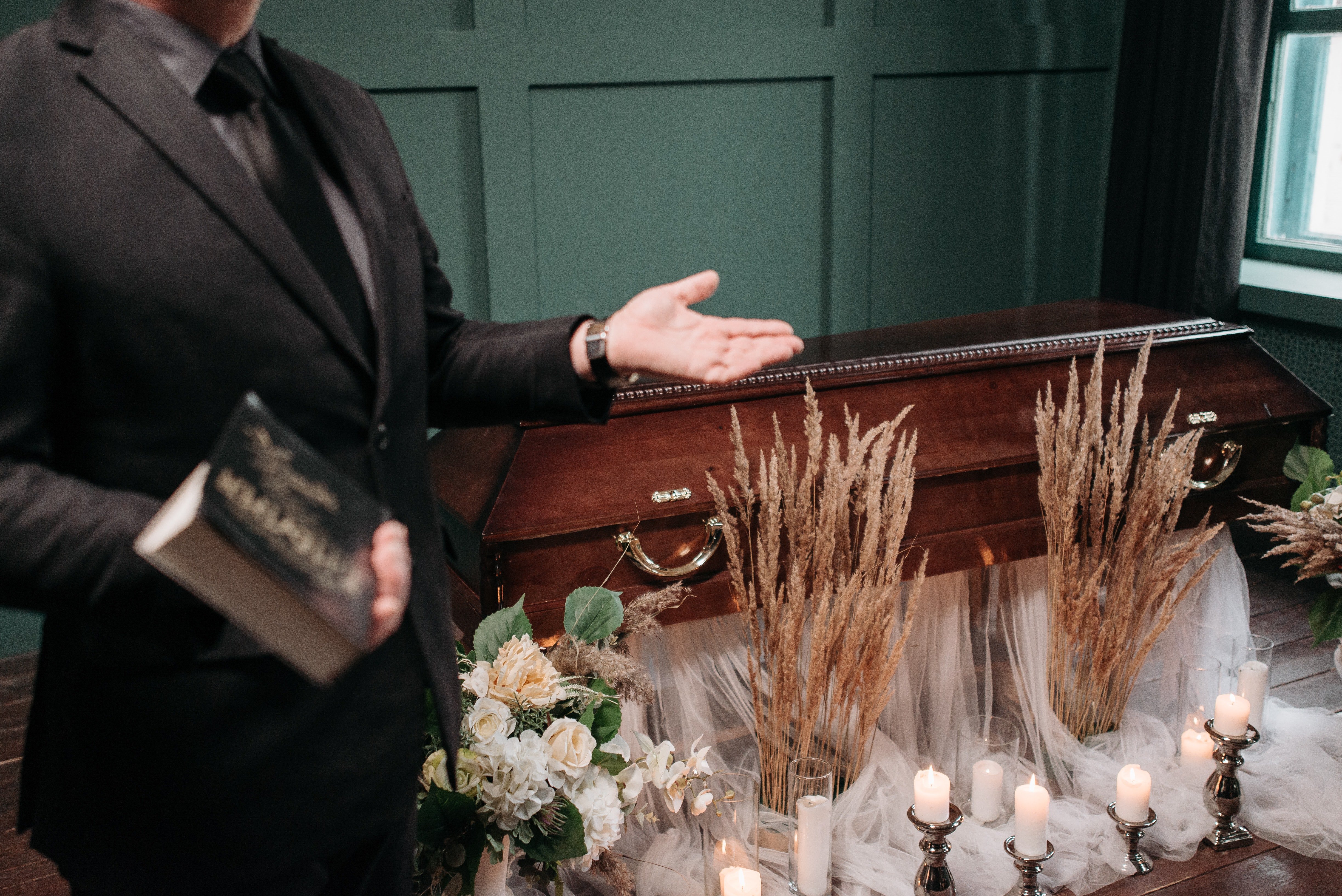 Cynthia had to say goodbye to both her parents at the same time. | Source: Pexels
"Of course. You don't even have to mention it," Julian replied. "How have you been? What are you up to nowadays?" he asked.
"I manage a local coffee shop. I'm also engaged, actually. To Adam," Cynthia revealed, flashing the ring on her finger.
"Oh," Julian said, surprised. He was taken aback and felt his stomach twist. Although it's been years, he still felt the same way and hoped his visit to Virginia would start a spark between them. "Congratulations!" he managed to say.
"Where is he now? I didn't see him these past few days," Julian asked.
"He's been busy at work. He couldn't miss a business trip to California, so he's over there at the moment," Cynthia explained.
Julian didn't think it was right that Adam left Cynthia at her most vulnerable, but he decided not to interfere. Instead, he let her know that in case she ever needed anything, he was only one call away.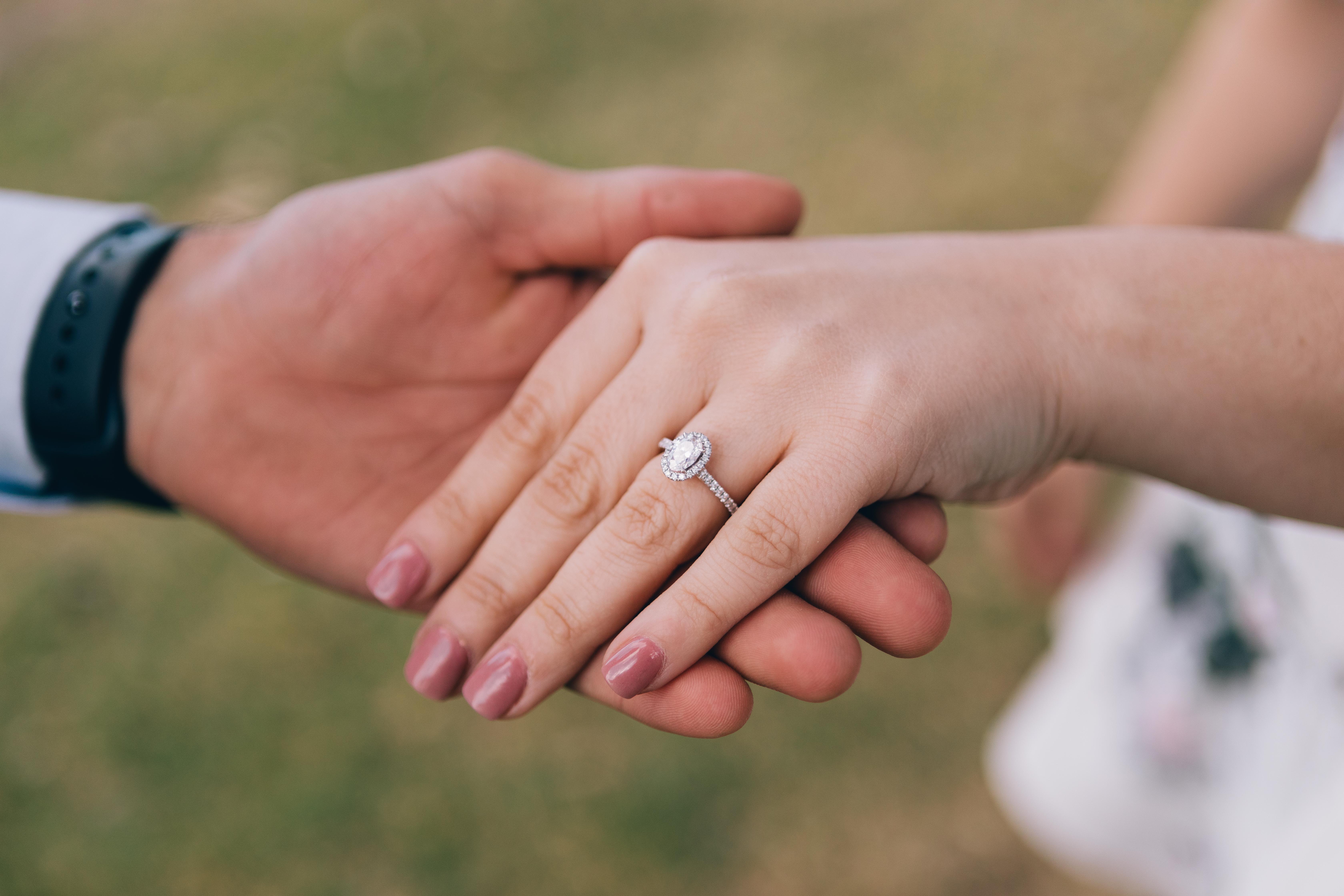 Cynthia showed Julian her engagement ring. | Source: Pexels
For the second time in their lives, Julian decided to respect Cynthia's relationship and walk away. This time, he tried his best to move on.
Two years later, while working under his father at their company, Julian bumped into a young woman named Kiera whom he started to fall in love with. They first met in Boston when they were in university, only to meet again at a business meeting in Virginia.
I guess this is what fate is, Julian thought to himself after they met again. He decided to court her, and in the process, she helped him put up a small antique shop in town while still working under the family grocery chain.
Meanwhile, Cynthia fell pregnant after getting married and stopped working. While she was pregnant, her grandmother fell ill and needed an emergency operation that cost a fortune. Unfortunately, Adam was not willing to shell out money and insisted Cynthia sell a couple of her valuables to be able to pay for the operation.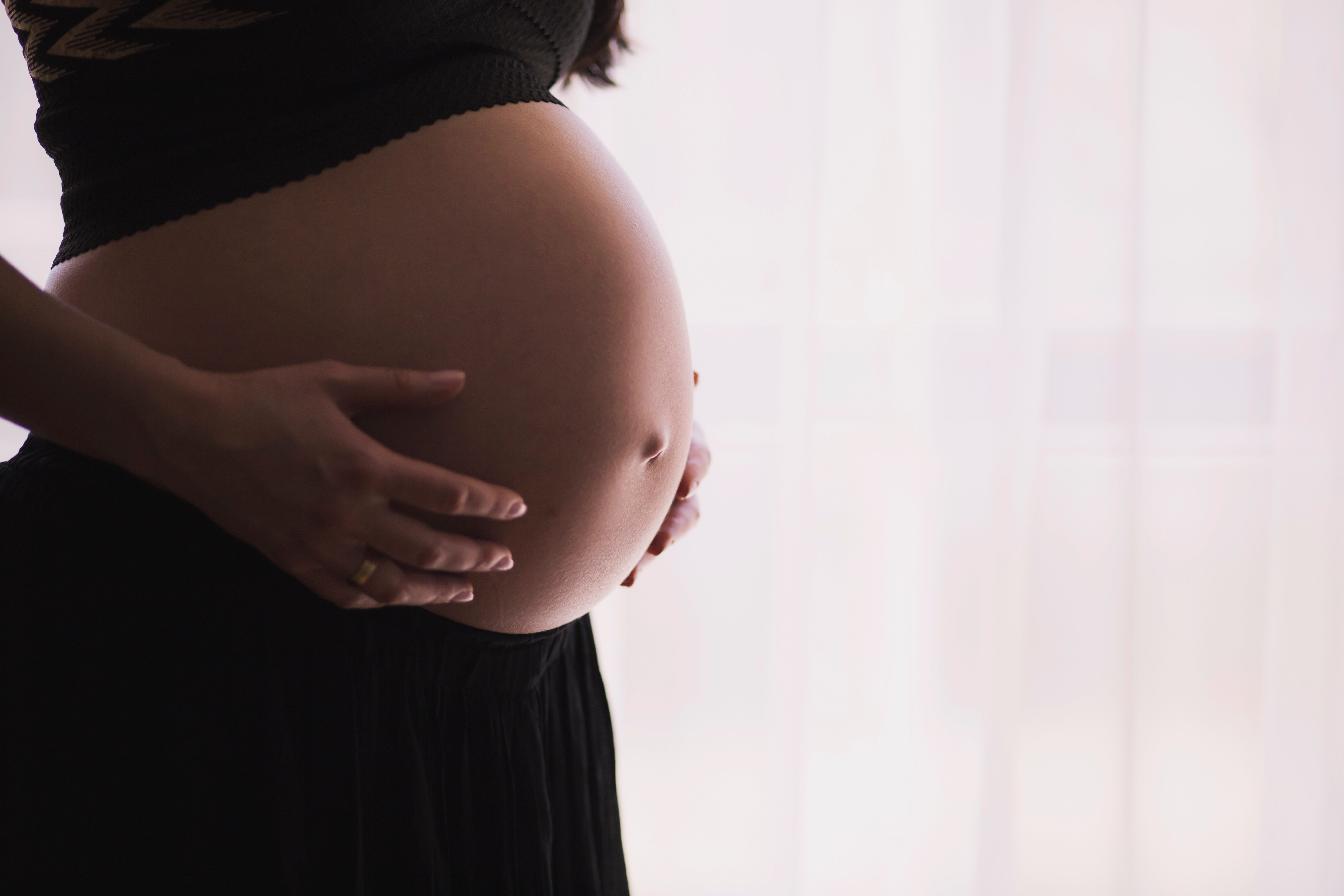 Cynthia took care of her sick grandma while pregnant. | Source: Pexels
"Grandma's old already, Cynthia. We, on the other hand, have to think of our family and our kid's future. I can't possibly spend my savings on her operation when I know I have to spend on our child's birth in a couple of months," he said.
Cynthia could not believe that Adam was implying she should just let her grandma die, especially when she stood as her second mom when both her parents passed away. This made her question whether she wanted to marry him or not.
The final straw for her came when Adam refused to let Cynthia's grandmother live with them so she could care for her properly. He said he didn't want their house to "smell like death."
"Adam? How can you speak so badly of my grandmother? She's my grandmother! Show some respect!" she said, finally blowing up.
"You're already spending all of your time with her! What about me? Don't you have obligations to me as your husband? Our house is a mess, I eat leftovers every day, all because you're at your grandmother's house day and night!" he argued.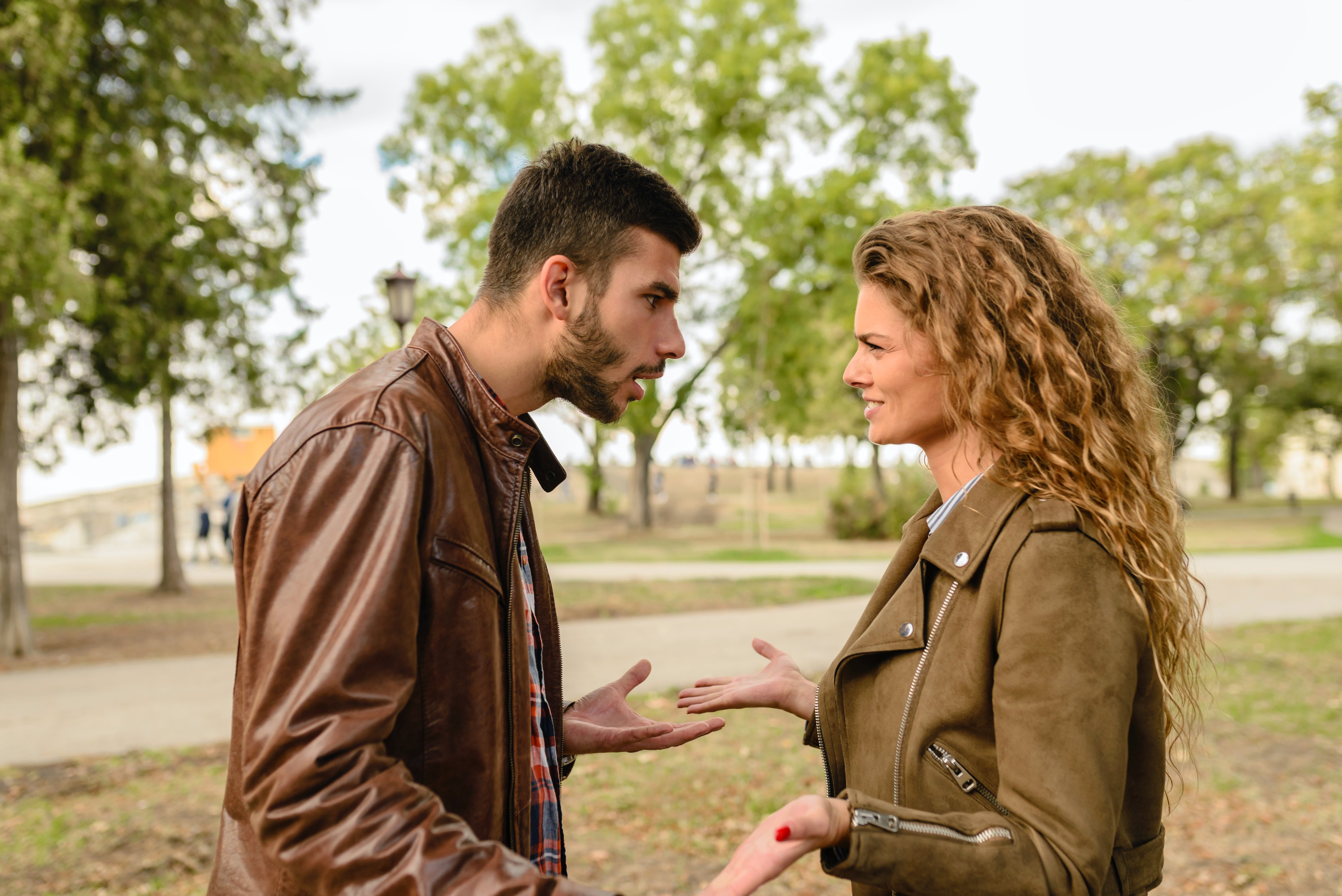 Cynthia and Adam had a big argument that led to their separation. | Source: Pexels
"You're being ridiculous, Adam. She's ILL!" Cynthia said, this time, crying.
"You know what? You go ahead and live with her. You care for her more than me anyway. I want out of this relationship if you can even call it that," he said, walking out their apartment door.
Cynthia sobbed. She was heavily pregnant, unemployed, and now all alone with her sick grandma. She packed her things and made her way to her grandmother's house.
"Grandma," she cried. Her grandma, although bedridden, stretched out her hand for Cynthia to hold. "Adam left me."
After she stopped crying that night, Cynthia took a good look at her grandmother as she was fast asleep. "I'm going to do everything I can to keep you with me, grandma. I promise," she whispered. She was willing to sell anything and everything to save her grandmother's life.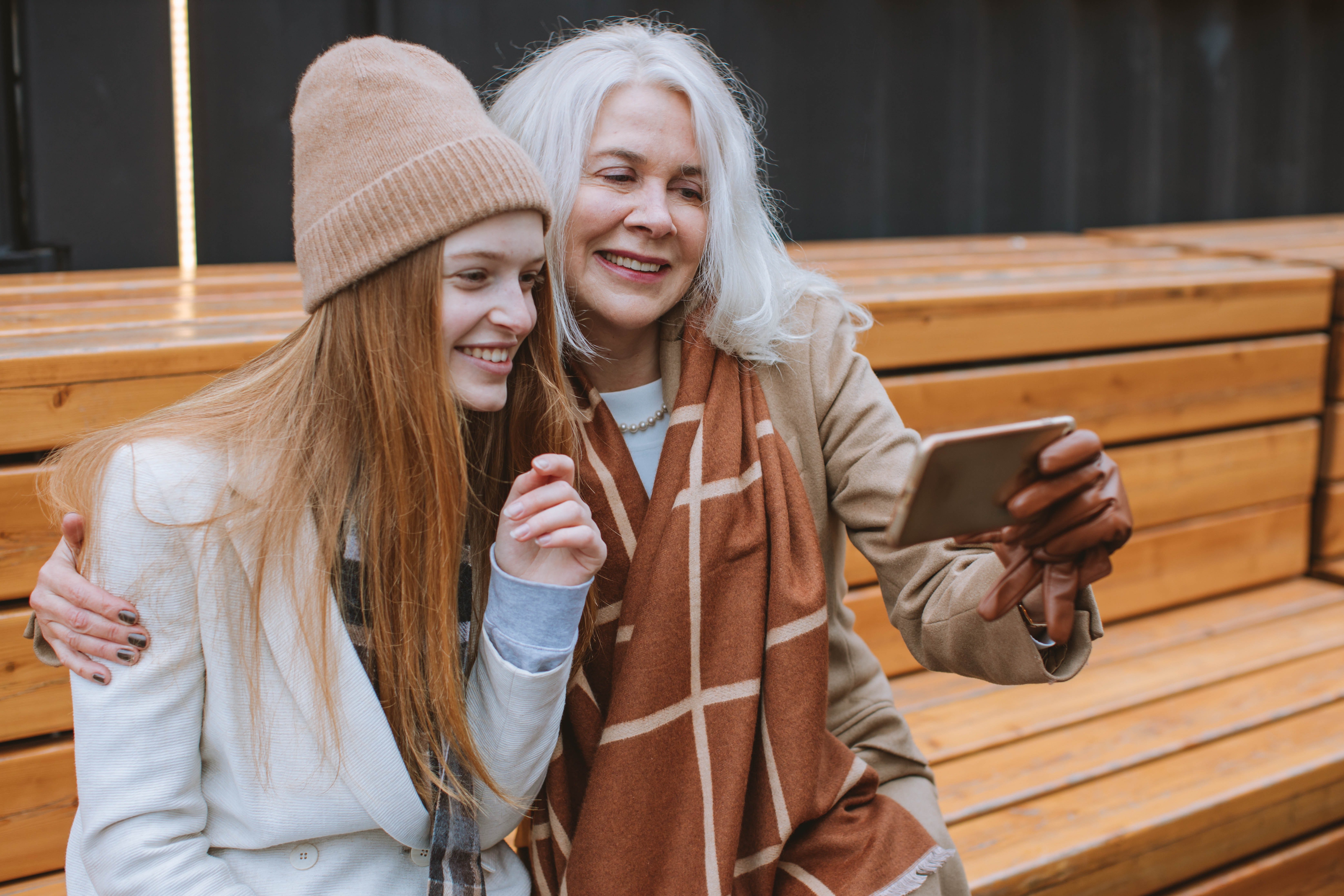 Cynthia loved her grandmother dearly and wanted to save her life. | Source: Pexels
Cynthia recalled they had a family heirloom at home that her mom and dad would always talk about. After finding it in an old chest, she decided to visit Julian's antique shop the very next day to sell it.
"Cynthia! What a surprise!" Julian said as she entered.
"Hey," she waved. "I need to sell this so I can pay for my grandmother's operation. How much do you think it's worth?" she asked him.
"Oh wow. This is a very unique watch," Julian said as he examined it. "I can buy this from you for $50,000."
Cynthia was stunned. She thought she'd be able to get about $5000 for the watch at most. "Are you serious?" she asked.
Julian nodded. "This is a fine piece of jewelry from the early 1900s. I can sell this to a museum or to a high-end collector," he explained.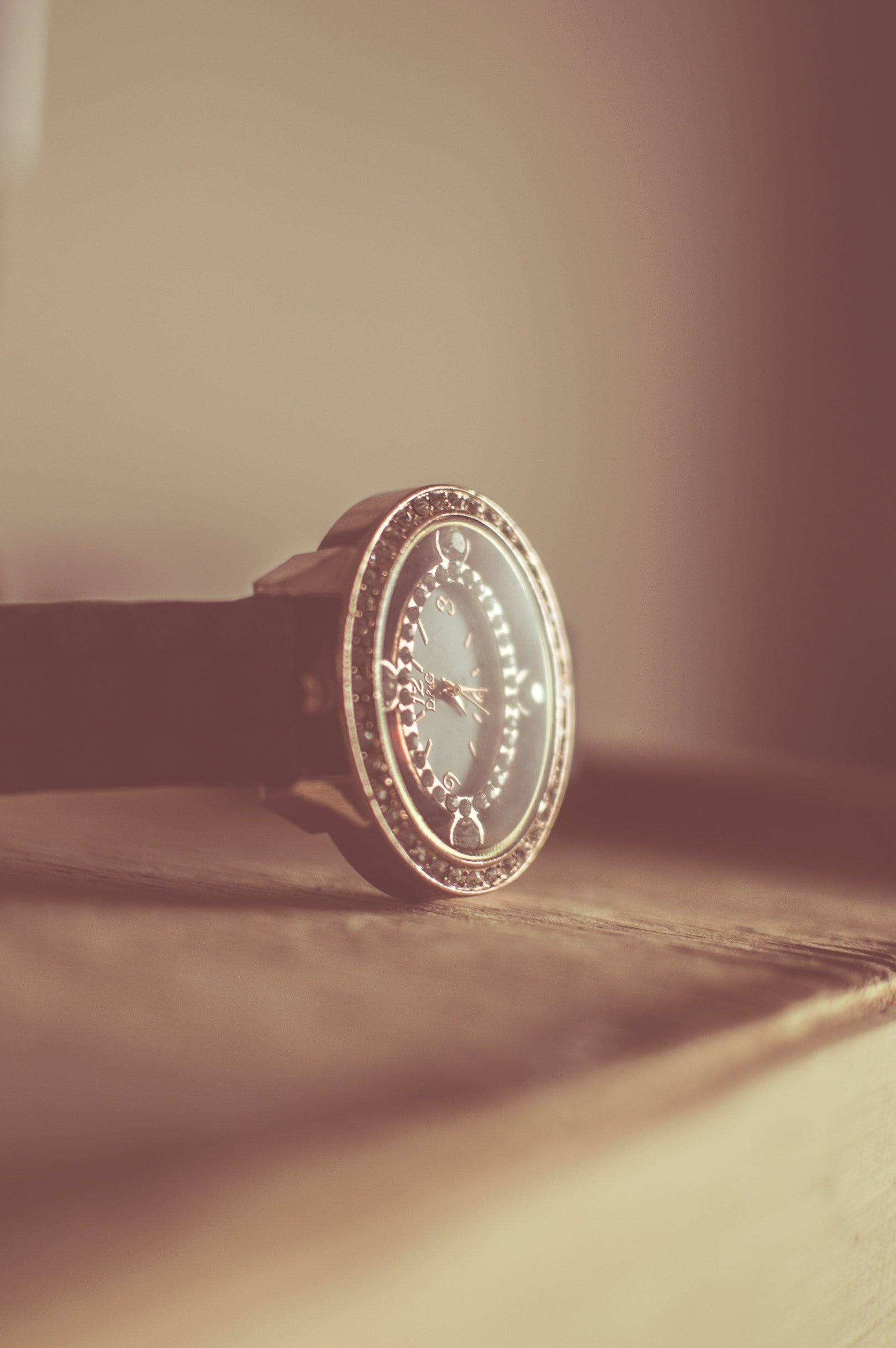 Cynthia sold their family heirloom to Julian for a hefty price. | Source: Pexels
Without further thought, Julian wrote Cynthia a check for $50,000. "I hope your grandmother recovers well, Cynthia. If you guys ever need anything, you know where to find me. Okay?"
"Thank you, Julian. Really, thank you," Cynthia said before rushing out the door to take her grandmother to the hospital.
What Cynthia didn't know was that they lived in a really small town. Julian knew about her difficult situation and about Adam leaving her, so he wanted to extend help as much as he could. He also believed this could be his chance.
That same day, Cynthia was able to pay for her grandmother's operation. She also had some money to spare for her child's birth in a couple of months.
Cynthia remained by her grandmother's side for a couple of days while she recovered at the hospital. Her operation was a success, and Cynthia couldn't be happier.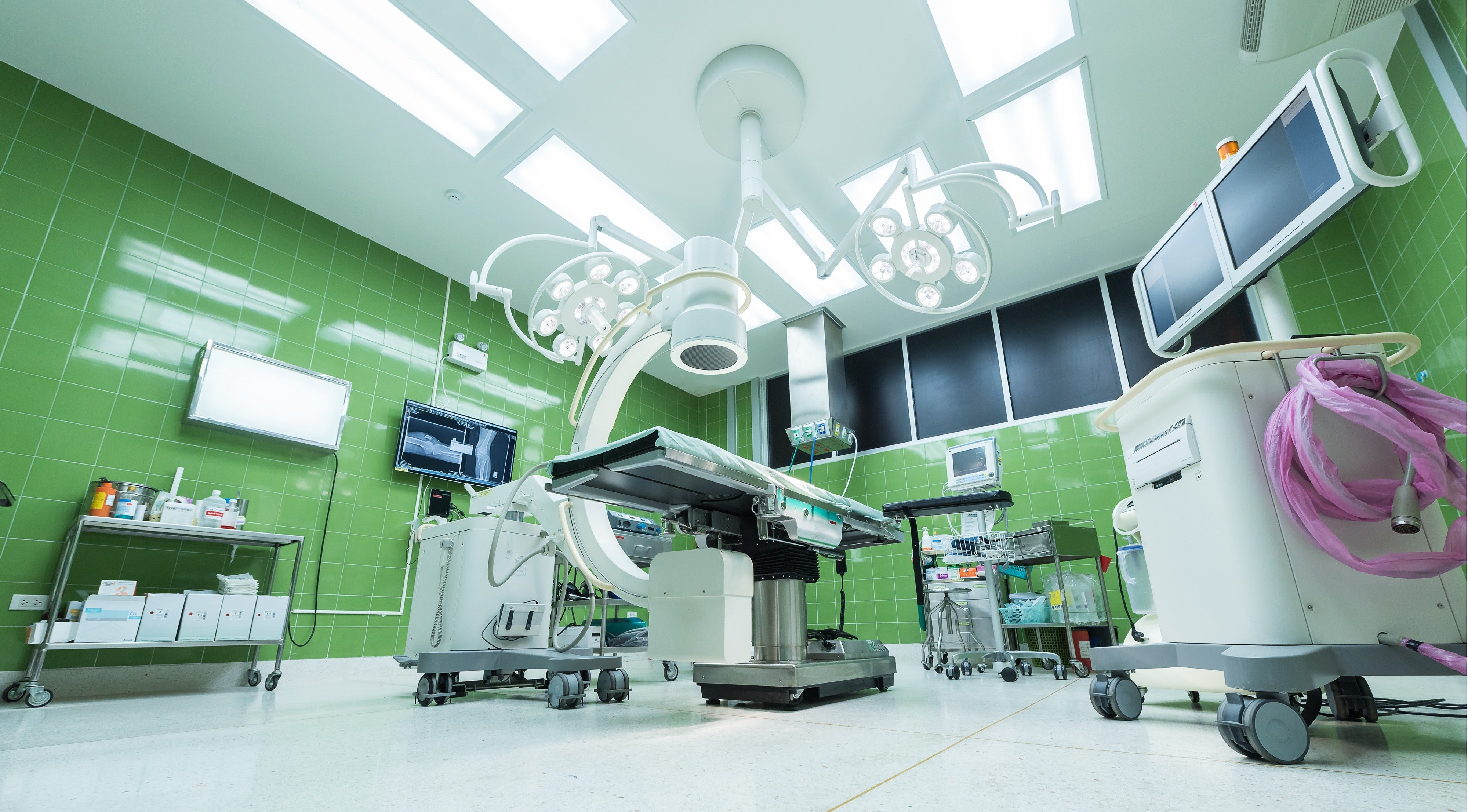 Cynthia remained by her grandmother's side throughout her stay in the hospital. | Source: Pexels
When they got home, Cynthia was surprised to see a package in the mail. She opened it and saw their family heirloom, this time with a note from Julian. It read:
I hope Grandma's operation went well. I'd like to return this to you. It belongs with your family, not in a museum or in my antique shop.
I'd also like to take this opportunity to tell you once and for all that through the years, I have always been in love with you. I always thought through the years that I've missed my chance, but now that I know you're no longer with Adam, I don't want to miss my chance any longer. I love you, Cynthia, and I always have.
Cynthia was stunned. She tried to bury her feelings for Julian since they were children, as she always thought they were not compatible with one another. While she was from a poor family, Julian was wealthy. She thought his parents would never approve of their relationship, so she always treated him as a friend.
This time, however, she decided to finally do something for her own happiness. She walked towards Julian's antique store to give him an answer to his letter.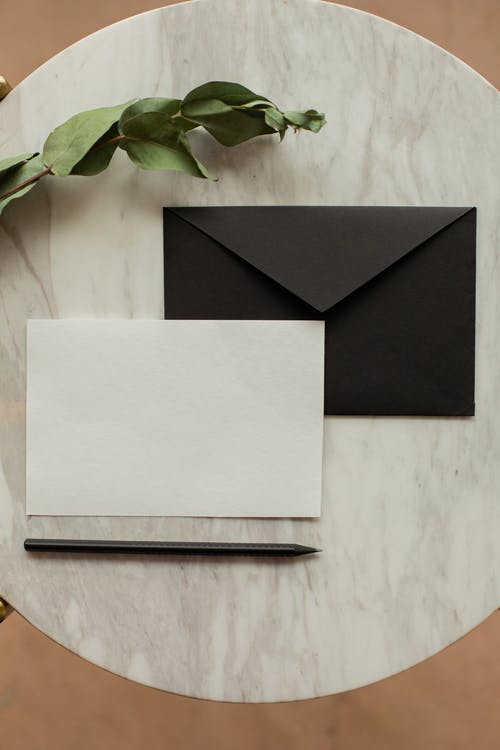 Julian sent Cynthia a letter along with the watch. | Source: Pexels
"Hi," she waved at him. She placed the same heirloom watch on the table in front of him.
"Please, Cynthia. It's yours. Keep it," Julian insisted, trying to return it.
"No, Julian. It's yours. I want you to have it," she smiled. "I've always had feelings for you. Did you know that?" she started to say. "But I always thought we were two worlds apart. I'm a poor girl, you're a rich man. Your parents would have never approved," Cynthia explained.
"So, I tried my best to keep my feelings at bay. I treated you as a good friend I didn't want to lose, and somehow, it remained that way. But now, here I am, taking my chance. I do love you, Julian, and not for what you have or what we've gone through, but for who you are. You are a great human being and I'm grateful to have you in my life," she smiled.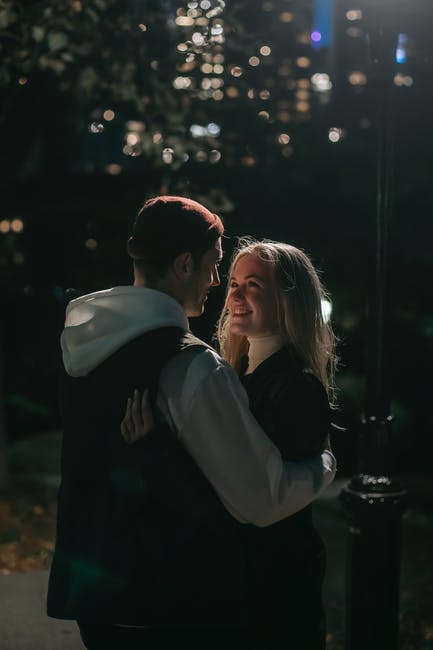 Julian and Cynthia decided to give their love a chance. | Source: Pexels
Julian couldn't help but get teary-eyed. He had been waiting for this moment all his life, and he couldn't believe it was finally happening.
Julian's parents already knew how much their son loved Cynthia, and they realized it would be wrong for them to deprive him of happiness, so they welcomed Cynthia and her baby with open arms.
Julian treated Cynthia's daughter like his own child, and after a couple of years, they welcomed two kids of their own. They moved to a beautiful country home where they continued to take care of Cynthia's grandmother, who lived a long and happy life with them.
What can we learn from this story?
There will always be genuine people who want to help you. Through the years, Julian remained a constant figure in Cynthia's life who always wanted to help her through life.
Everybody deserves a second chance. Cynthia felt helpless after Adam left her while her grandmother was ill. However, she received a second chance at a happy and peaceful life when Julian confessed his undying love for her.
Share this story with your loved ones. It might inspire them and make their day.
If you liked this story, you might like this one about a poor girl who was kicked out of her house only to find out there was a hidden cellar made just for her in it.
This account is inspired by our reader's story and written by a professional writer. Any resemblance to actual names or locations is purely coincidental. All images are for illustration purposes only. Share your story with us; maybe it will change someone's life. If you would like to share your story, please send it to info@amomama.com.
Please fill in your e-mail so we can share with you our top stories!