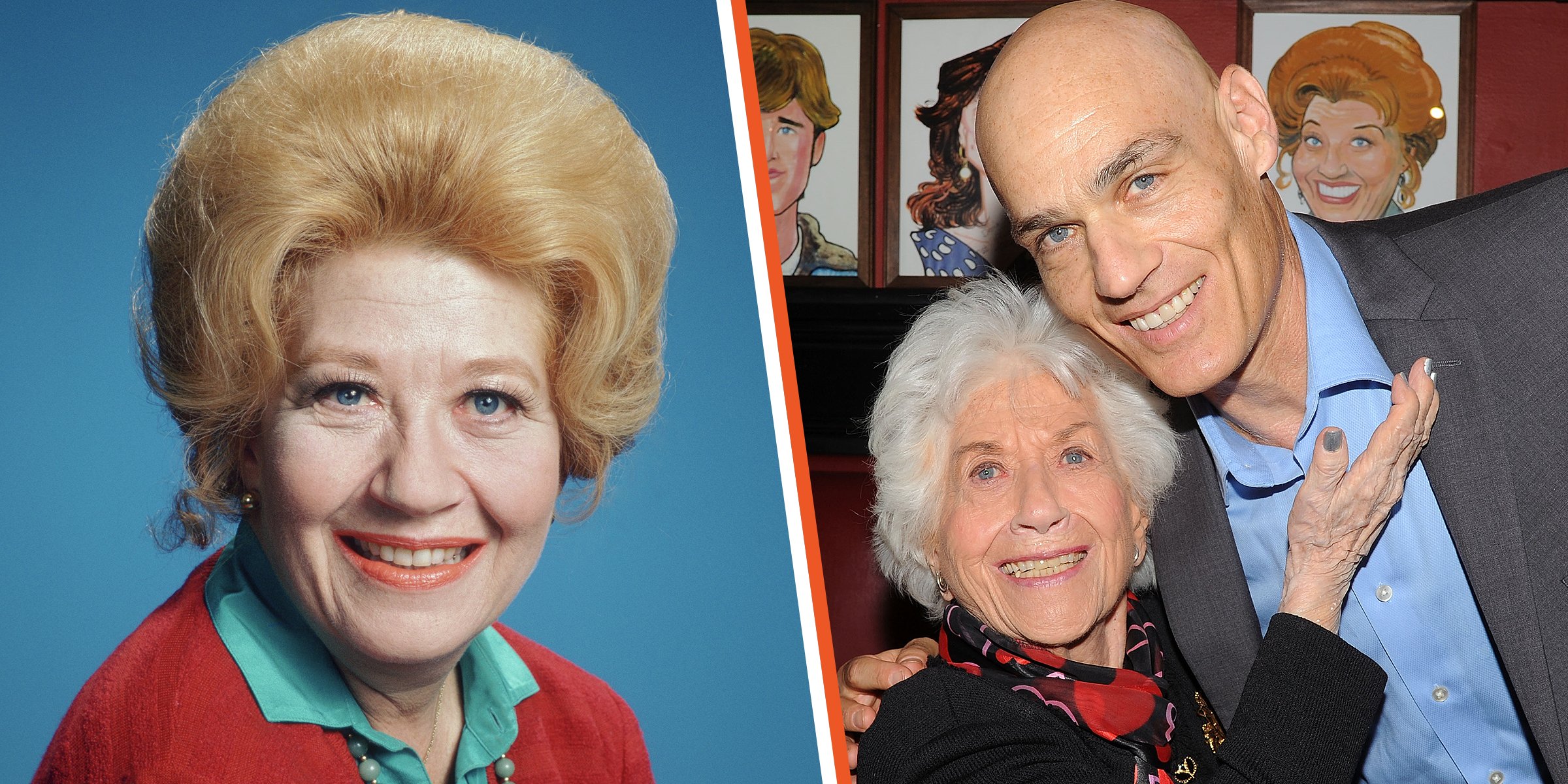 Meet Charlotte Rae's 2 Kids with Husband of 25 Years Who Fell in Love with 'Man of His Dreams'
Charlotte Rae and John Strauss had been married for 25 years when the latter was unfaithful and made the most shocking revelation. Find out what the news was and how Rae reacted to it.
Charlotte Rae was popularly known as an American actress, singer, and comedienne. Her career in the entertainment industry spanned six decades, and she received several honors and accolades for her impact.
Amongst the productions she featured in, the star was primarily famous for starring in "Diff'rent Strokes." The 1978 TV series saw Rae play the role of the widowed maternal woman, Mrs. Edna Garrett.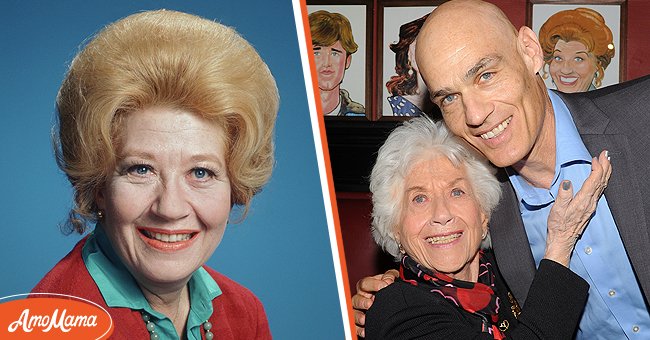 Portrait of Actress and "The Facts of Life" Author Charlotte Rae [Left] | Actress Charlotte Rae with her son Larry Strauss. [Right] | Source: Getty Images
The actress also featured on the series' 1979 spin-off "The Facts of Life" and became one of the most sought-after entertainers. However, her journey to stardom was plagued with difficult times. Here are details about Rae's marriage and motherhood.
CHARLOTTE RAE'S ADDICTION DEVELOPED AFTER MEETING HER HUSBAND
Before her demise, Rae was married only once to John Strauss. Shortly after graduating from Northwestern University, Illinois, the actress met her ex-husband in the Adirondack Mountains in New York. At the time, Strauss was an industry musician.
Not long after their first meeting, Rae's struggle with addiction, which her husband contributed to, began. She was already a lover of alcohol before she met Strauss. While in college, Rae and her friends would go to Chicago to look for alcohol because they felt their area was "dry."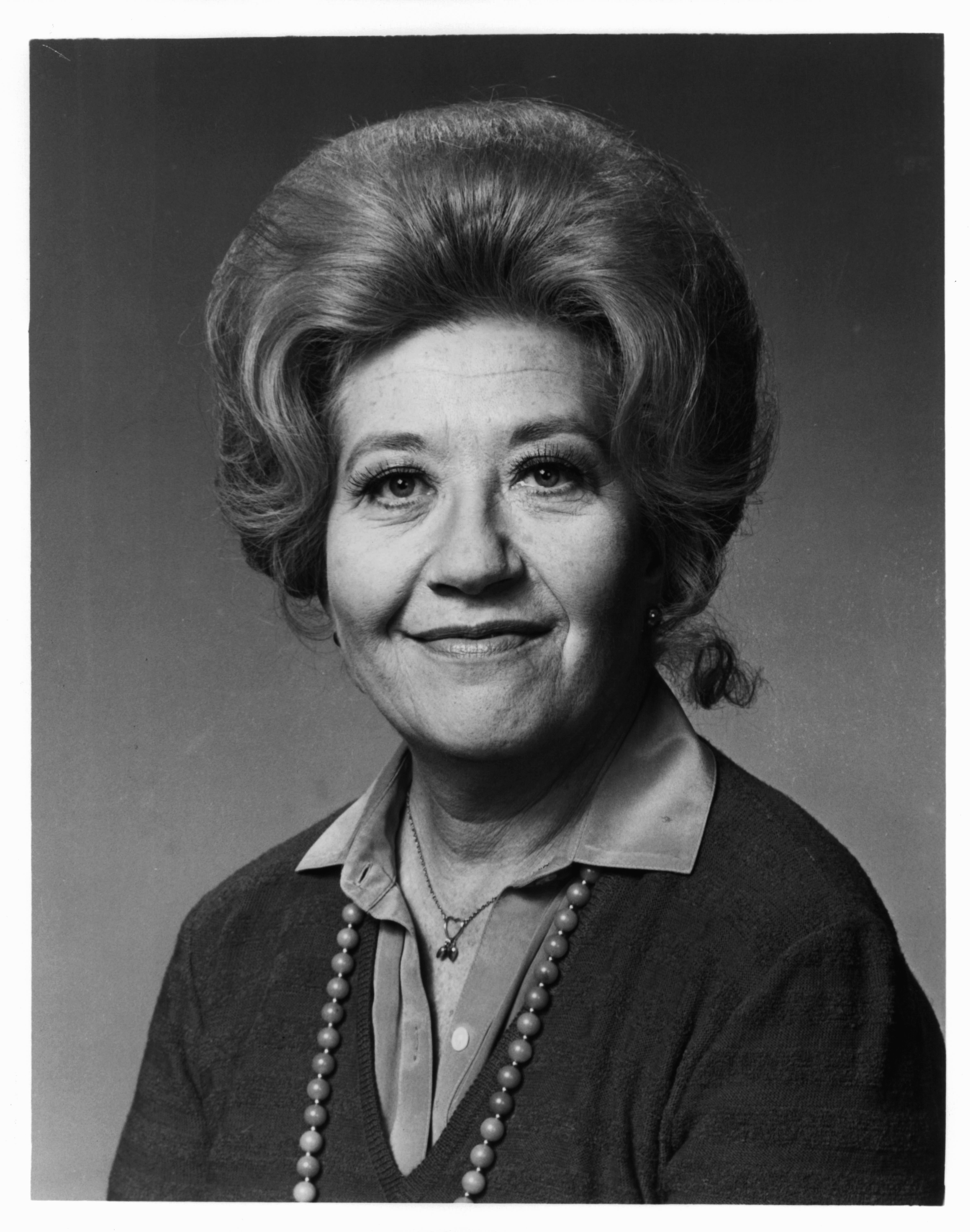 Charlotte Rae in a publicity portrait from the television series 'The Facts Of Life', 1980. | Source: Getty Images
Drinking became a habit for Rae, but it metamorphosed into addiction after she met Strauss. The actress and her ex-husband were lovers of alcohol and would always drink together. The actress revealed:
"He would say, 'Why don't we get a bottle instead of sitting by the bar? It's cheaper! We'll go up to your room and drink.' And then, I became very, very used to drinking. We were really drinking buddies."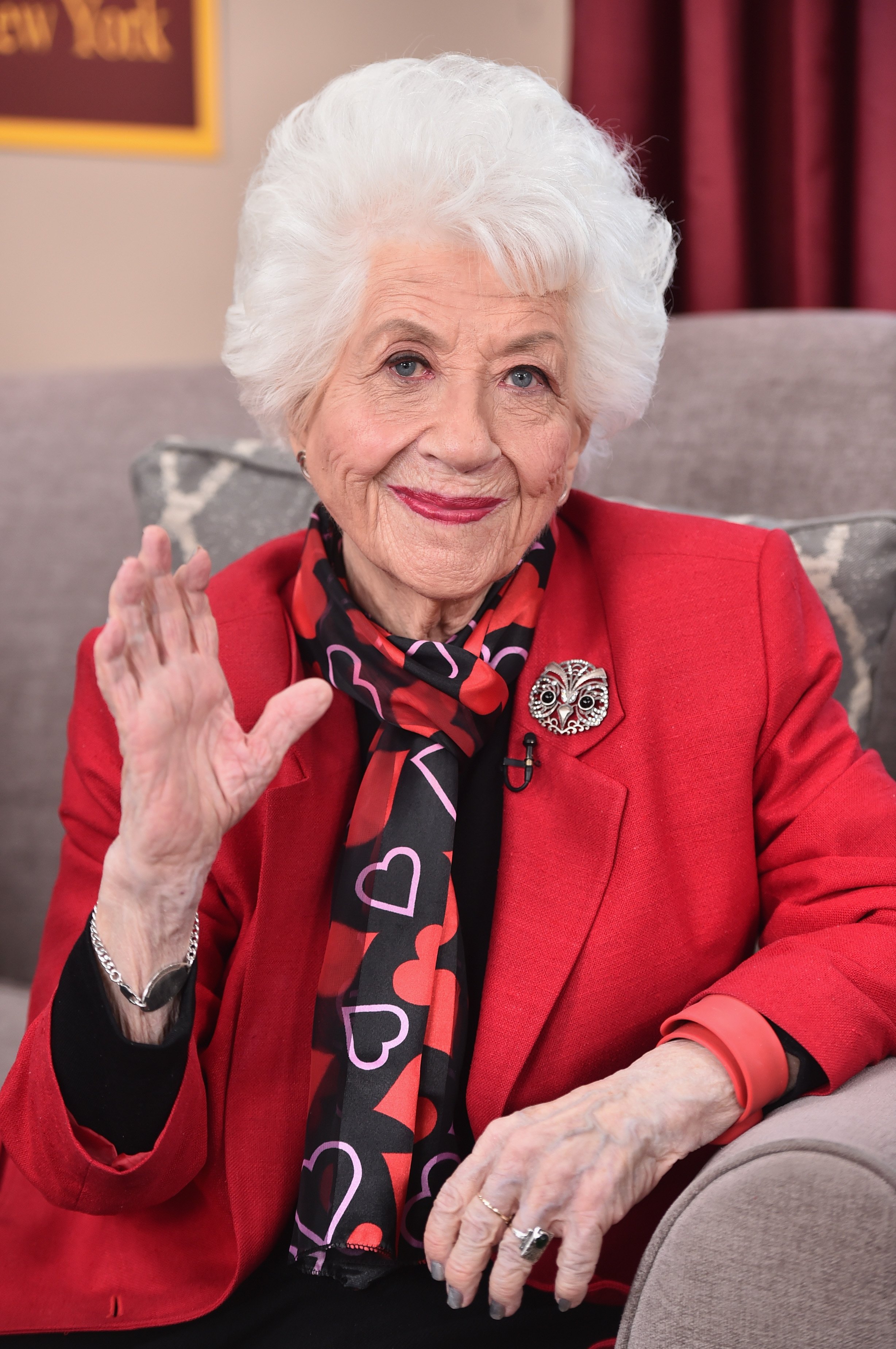 Actress Charlotte Rae attends Hallmark's Home and Family "Facts Of Life Reunion" at Universal Studios Backlot on February 12, 2016. | Source: Getty Images
While many thought that Rae's addiction would end when she became a mother, the opposite was the case. The actress and her ex-husband welcomed their first child, Andrew, shortly after they tied the knot in 1951.
Unfortunately, Andrew was born with autism and a mental disability. The boy's ill health left Rae devastated, making her alcohol addiction worse. Then, after she welcomed her second son, Larry, things got even more complicated for the singer.
Last year, Larry wrote his fifth novel, titled "Lightman," which paid tribute to his mother.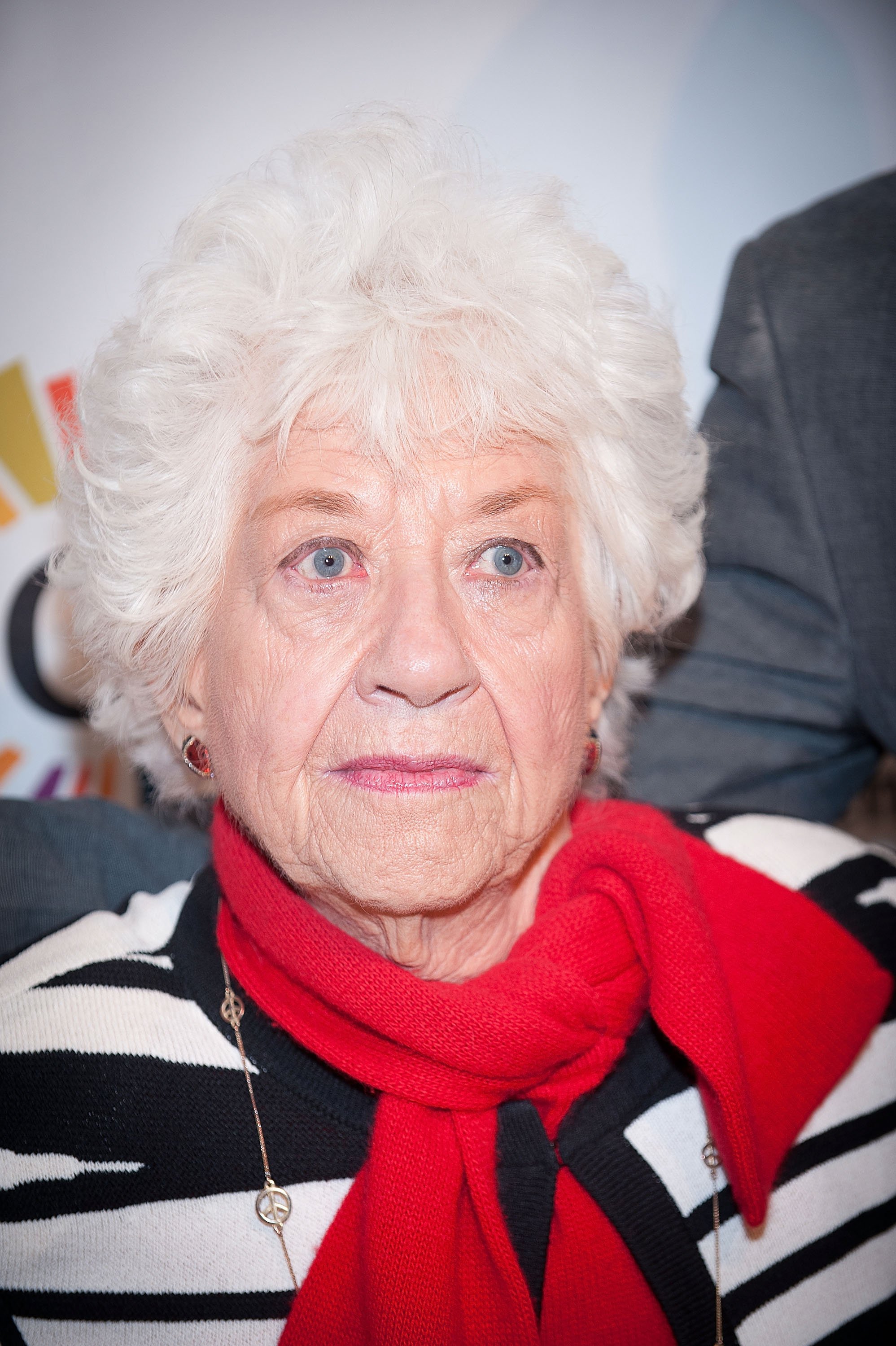 Actress Charlotte Rae attends The Center Dinner to benefit The Lesbian, Gay, Bisexual & Transgender Community Center held at the Metropolitan Pavilion on March 21, 2011. | Source: Getty Images
Rae juggled being an actress and a mother and struggled to sleep. In her memoir "The Facts of My Life," Rae recalled the terrible experience. The actress said:
"Alcohol became my drug of choice so I could get sleep at night. It was difficult."
Later on, Rae sought help and began attending Alcoholics Anonymous. She listened to other people's stories and got motivated, beginning her sobriety journey.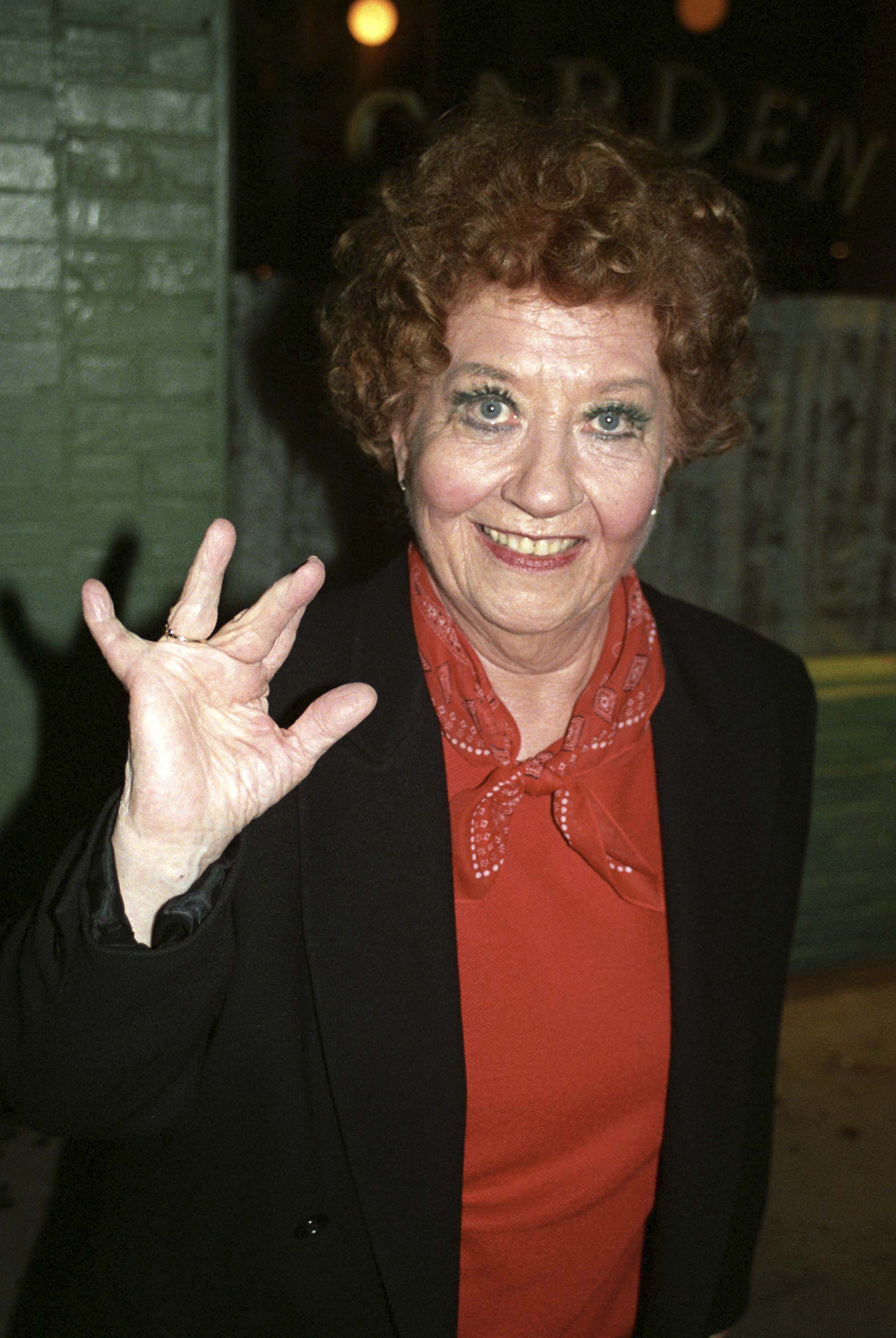 Charlotte Rae during Charlotte Rae Exits the Westside Theater After "The Vagina Monologues" on September 17, 2002. | Source: Getty Images
HUSBAND'S SHOCKING REVELATION AND BETRAYAL
Rae was not the only one with struggles. Her husband, Strauss, also battled alcoholism and eventually turned to Alcoholics Anonymous for help. There, Strauss opened up about his struggles, including his sexuality.
His sponsor urged him to be honest with himself and his wife about it. So, Strauss finally came out as bisexual to his wife, which ended their 25-year marriage. Rae spoke to Fox News about how she felt. The actress noted:
"When he told me, I thought I was going to faint. I couldn't believe it. We were very very close."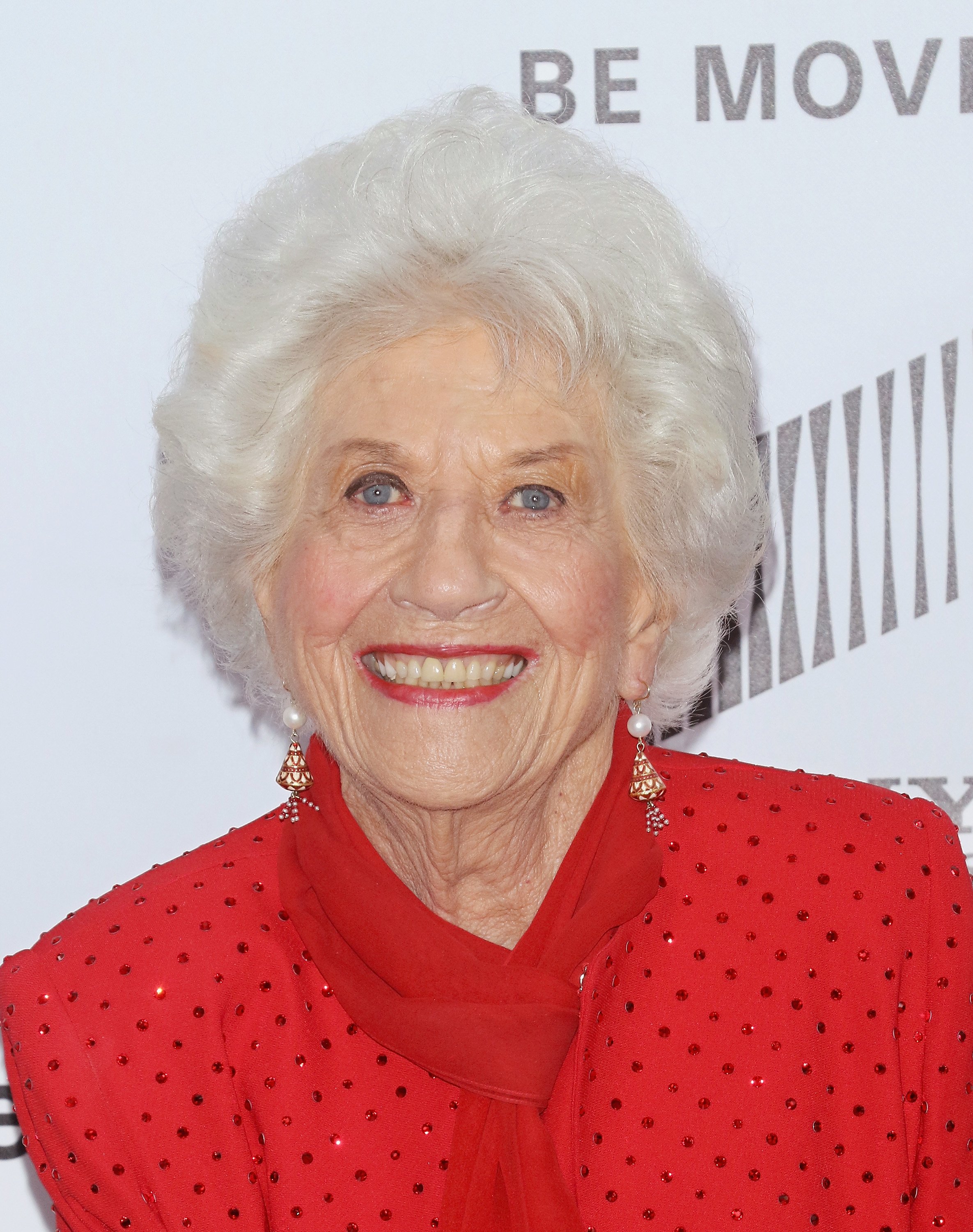 Actress Charlotte Rae attends the "Ricki And The Flash" New York premiere at AMC Lincoln Square Theater on August 3, 2015. | Source: Getty Images
After hearing her husband's confession, Rae had to swallow an even bigger bitter pill: Strauss had cheated on her with another man. The actress recounted the whole experience in her memoir.
"First came the shock of what he had done behind my back, then the sting of being deceived for years. All I could feel was the betrayal and, worse than that, my shame," Rae said. Strauss's act not only shattered Rae but also made her feel inferior. The actress admitted:
"John's secret confirmed my feelings of inferiority. That I was less than a woman… that I didn't deserve to be loved and valued."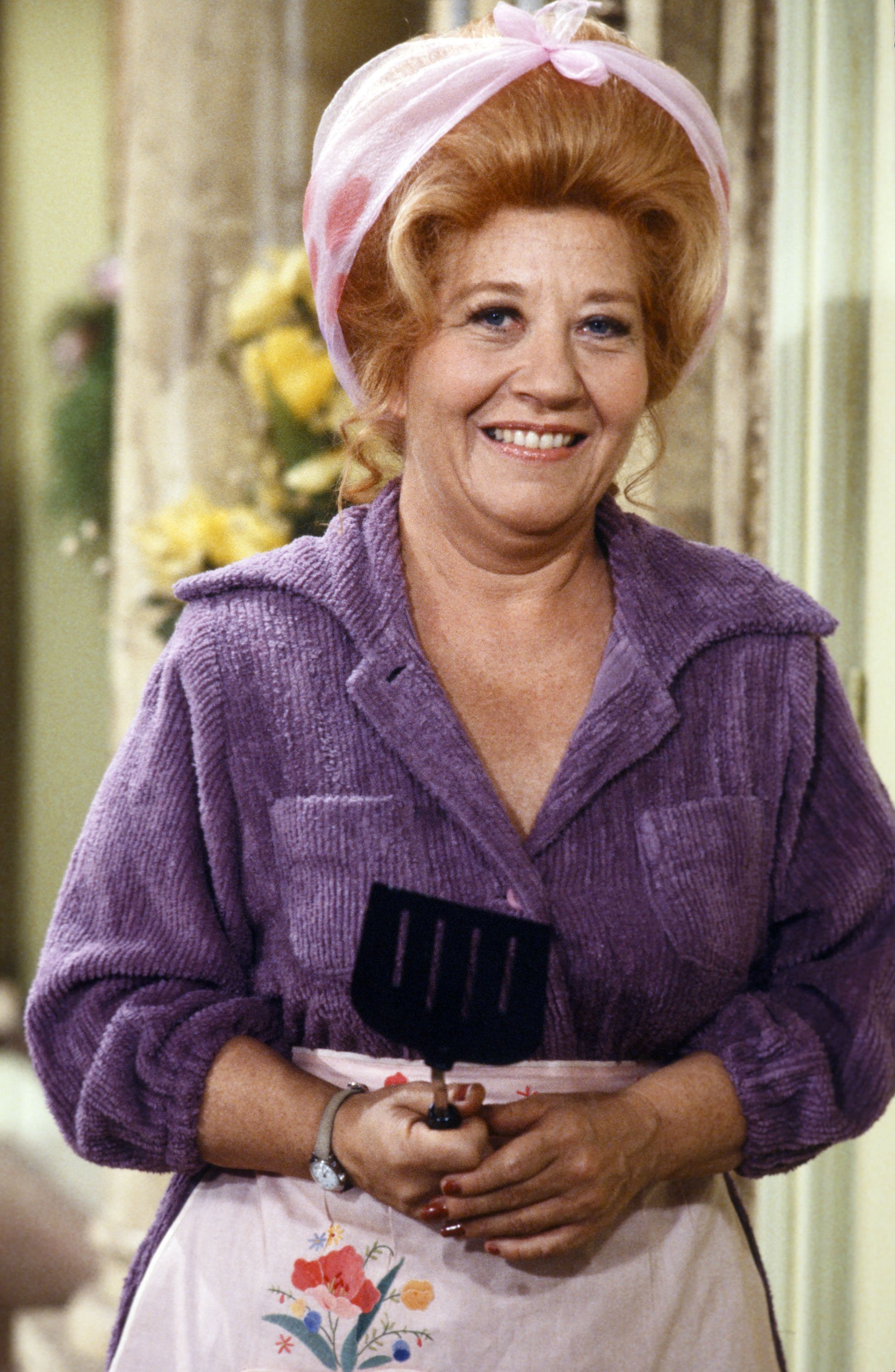 Charlotte Rae as Edna Garrett on TV show "Diff'rent Strokes" | Source: Getty Images
However, Rae came to understand what her husband was going through. She thought about the pain of remaining in the closet for many years. So, even after the divorce, the pair remained friends.
"It was tough, but I never, never said anything about John to my children. Never. We continued to be friends. It was very painful, but because of my support system and admiration for him, I survived and went on," Rae said.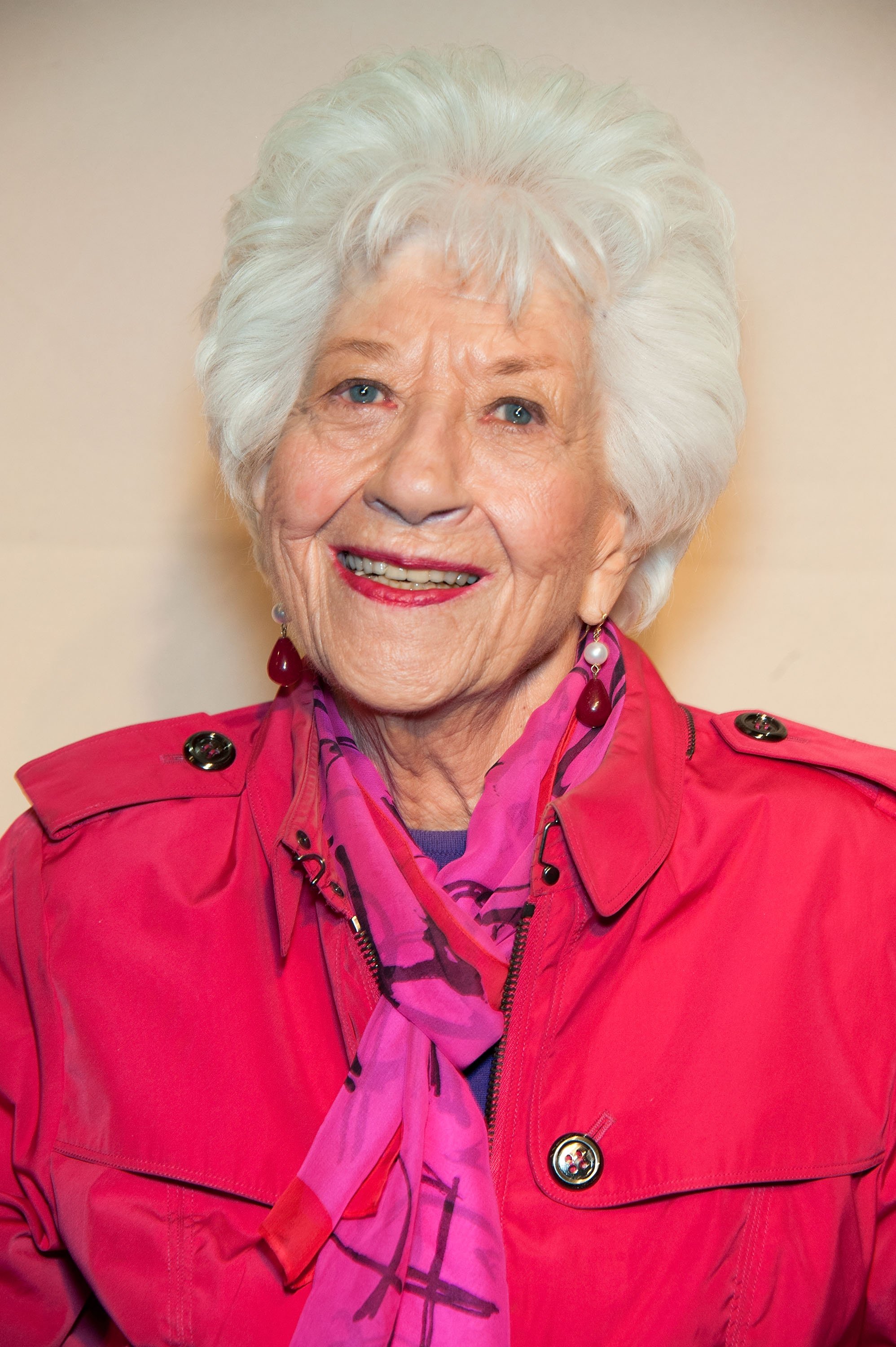 Charlotte Rae attends The Academy Of Television Arts & Sciences Presents "Retire From Showbiz? No Thanks!" at Academy of Television Arts & Sciences Conference Centre on January 31, 2013. | Source: Getty Images
Following the divorce, Strauss found love again in the arms of Lionel Friedman, a Jew, who Rae's ex-husband described as the man of his dreams. He introduced his new love to Rae, and the actress was excited.
On the other hand, Rae remained single for the rest of her life but admitted to having flings here and there. However, her career and children were her priorities, and she did not have time for anything more serious.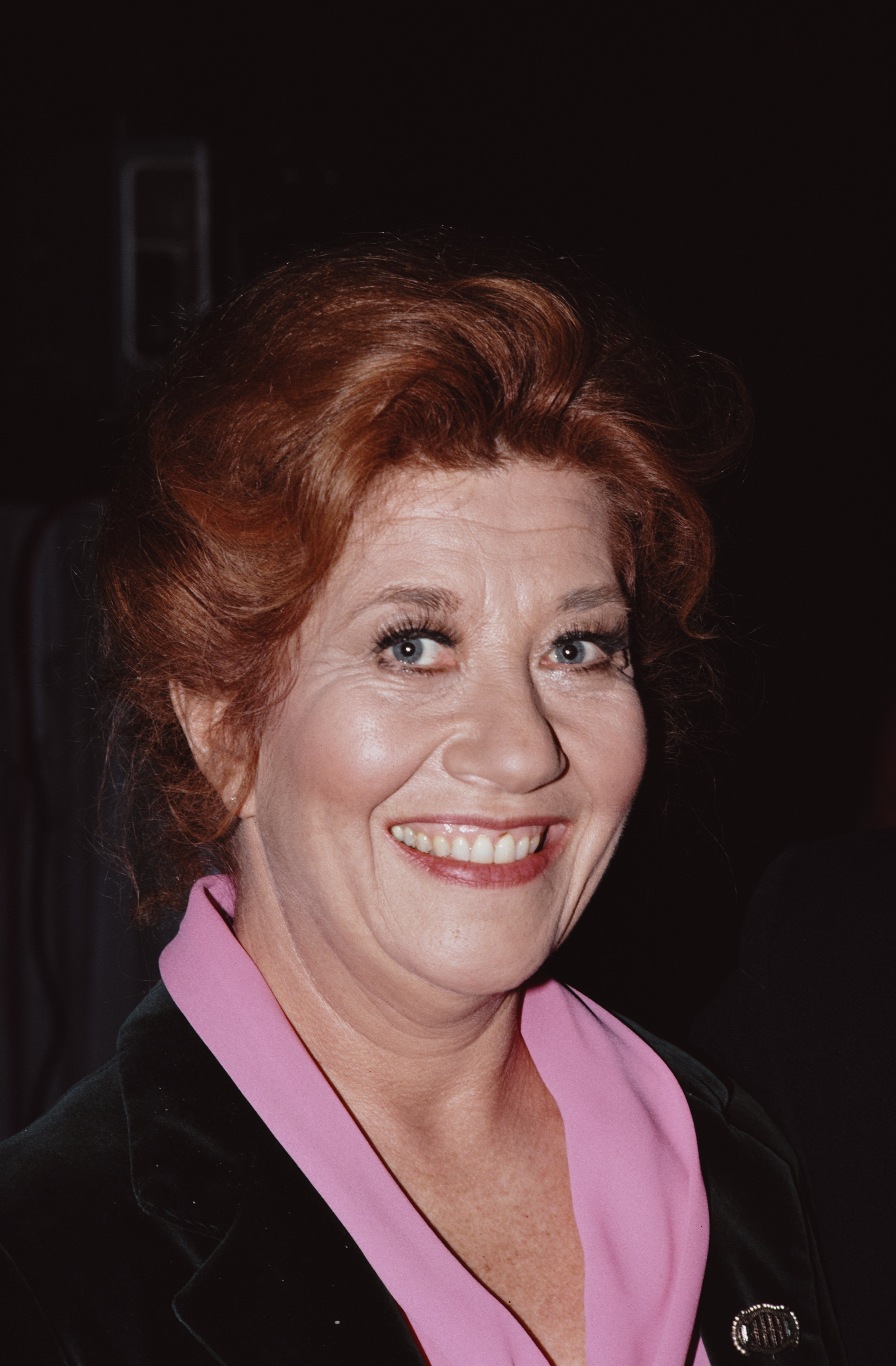 Portrait of American actress and comedian Charlotte Rae on January 1981. | Source: Getty Images
CHARLOTTE RAE NEVER GAVE UP ON HER SON, ANDREW
Although motherhood is considered one of the most rewarding jobs, it was not an easy experience for Rae. Looking after her son Andrew was challenging. The boy suffered a severe developmental disability besides mental illness and autism.
Andrew could not speak until he was six and was not toilet trained. Their relatives urged the parents to institutionalize the boy because a child-like Andrew could ruin their family and marriage. But the parents refused and continued to raise their son.
Andrew managed to survive until adulthood, with help from his parents, but unfortunately, he passed away in 1999 from a heart attack.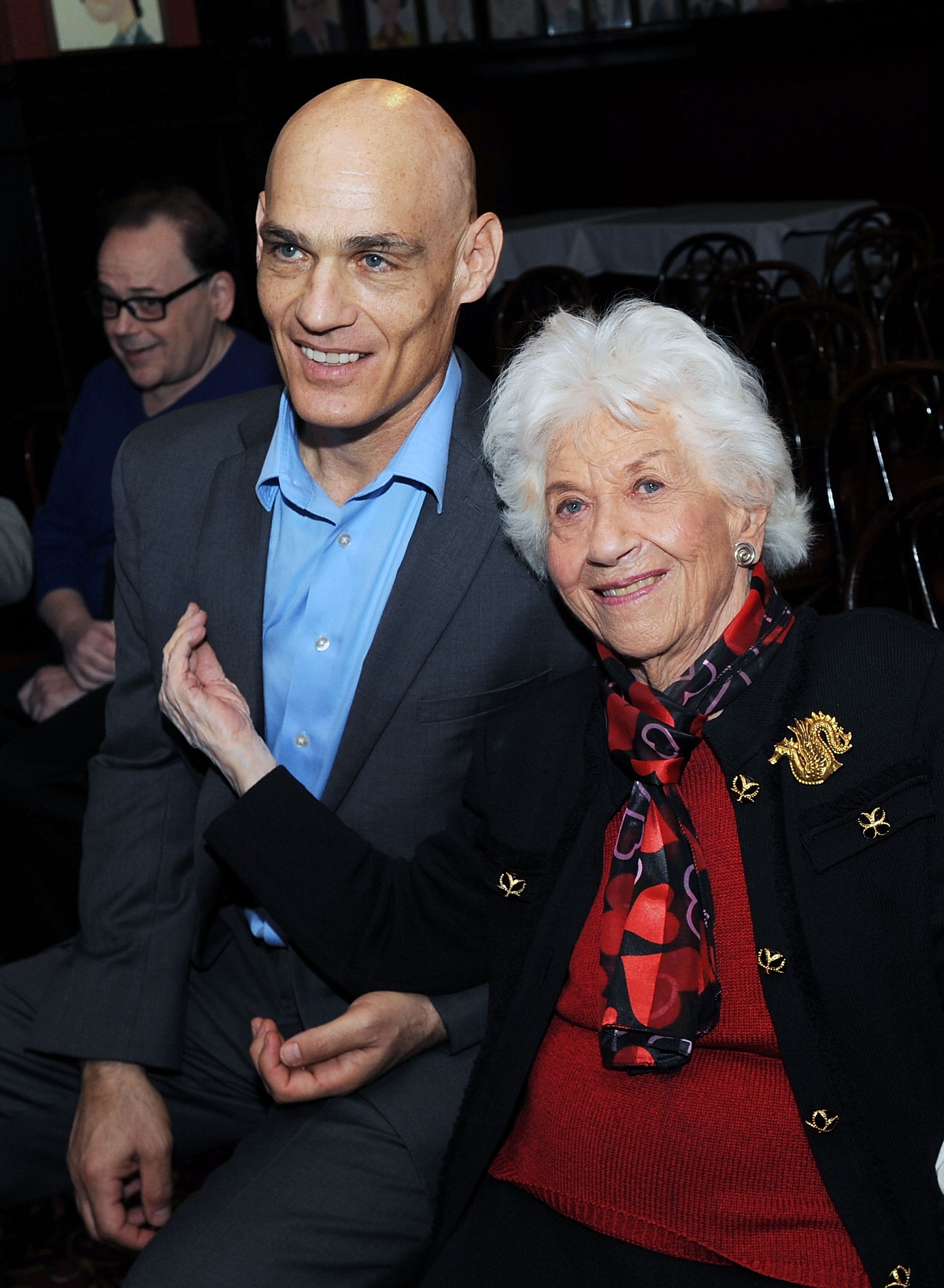 Actress Charlotte Rae and her son Larry Strauss promotes her book "The Facts of My Life" at Sardi's on November 3, 2015. | Source: Getty Images
Rae revealed that her son's death was "the most devastating thing in her life." Amid her brokenness, the actress's second son, Larry, admitted that his mother was very patient and caring. He noted:
"I saw my mother's relentless optimism. She never stopped believing that somehow, Andy could get better. Until the day my brother died at the age of 44. She never gave up hope."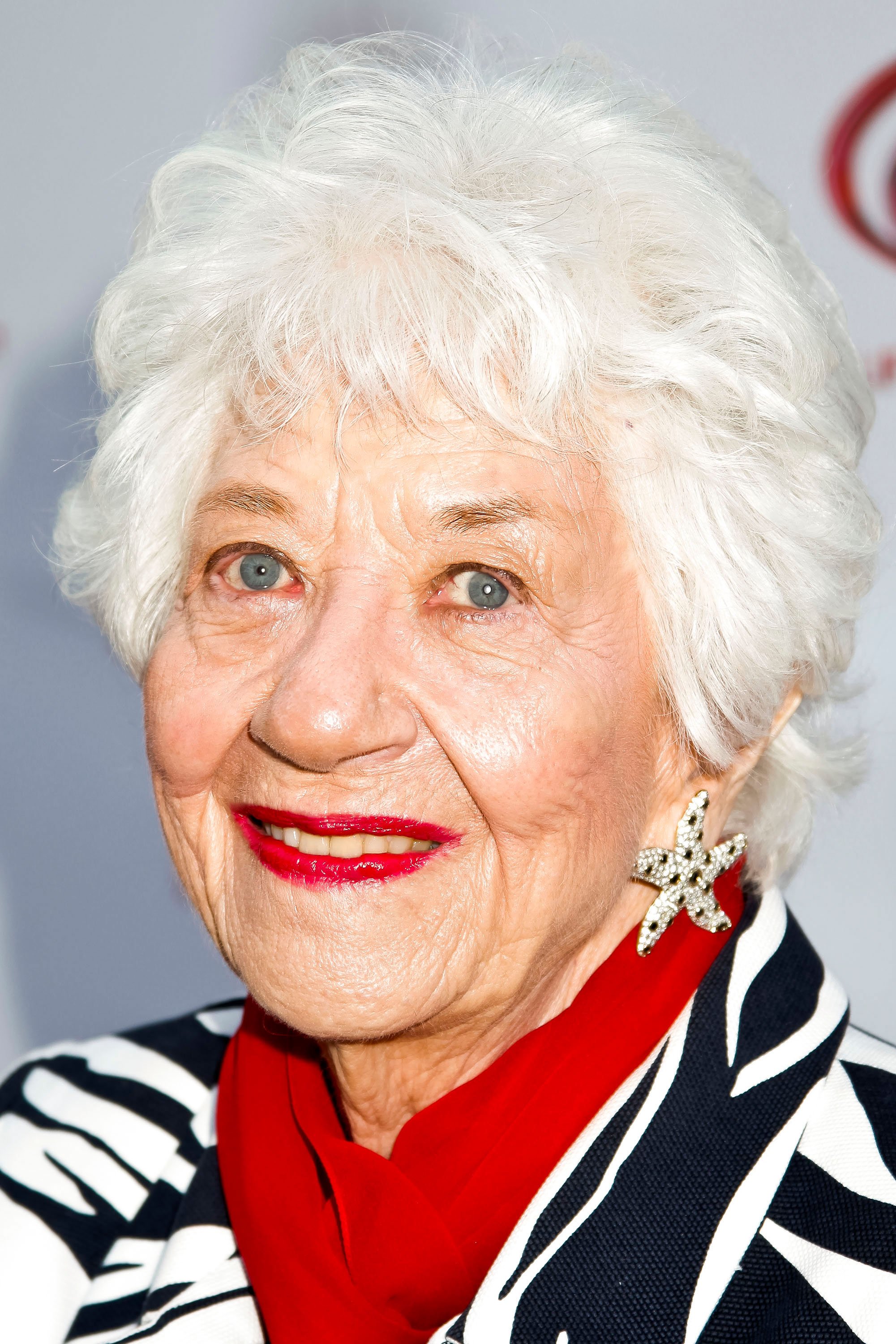 Charlotte Rae attends the 'The Waltons' 40th anniversary reunion at the Wilshire Ebell Theatre on September 29, 2012. | Source: Getty Images
Larry explained that he thought his parents were silly for believing that Andrew could get better initially. But in the long run, he understood why they acted that way.
"But now, I don't see them as foolish at all. To me, it's the greatest act of love. You just don't give up. It doesn't matter if you're wrong. You don't just give up," Larry declared.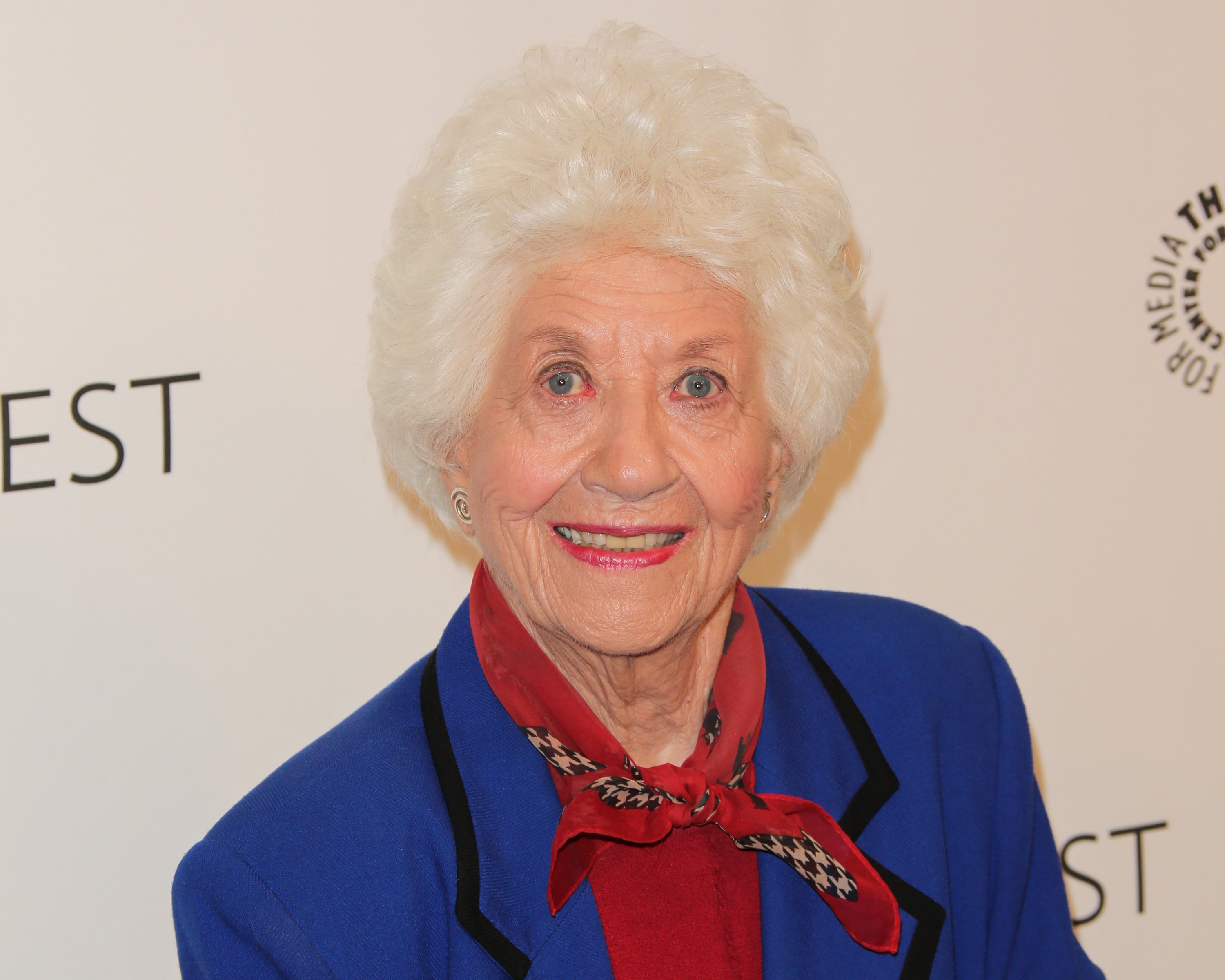 Actress Charlotte Rae attends the 2014 PaleyFest Fall TV preview of "The Facts Of Life" 35th anniversary reunion at The Paley Center for Media on September 15, 2014. | Source: Getty Images
WHO IS CHARLOTTE RAE'S SON LARRY?
Currently, Larry is a high school teacher in South Los Angeles and has been one since 1992. Throughout his years as a teacher, he has heeded his mom's advice not to give up on his students, and it had paid off.
He once said: "I have been an inner-city high school teacher for 30 years now, and I've never given up on any of my students. And I've had many of my students tell me it's that act of not giving up that saved them. In turn, they didn't give up on themselves."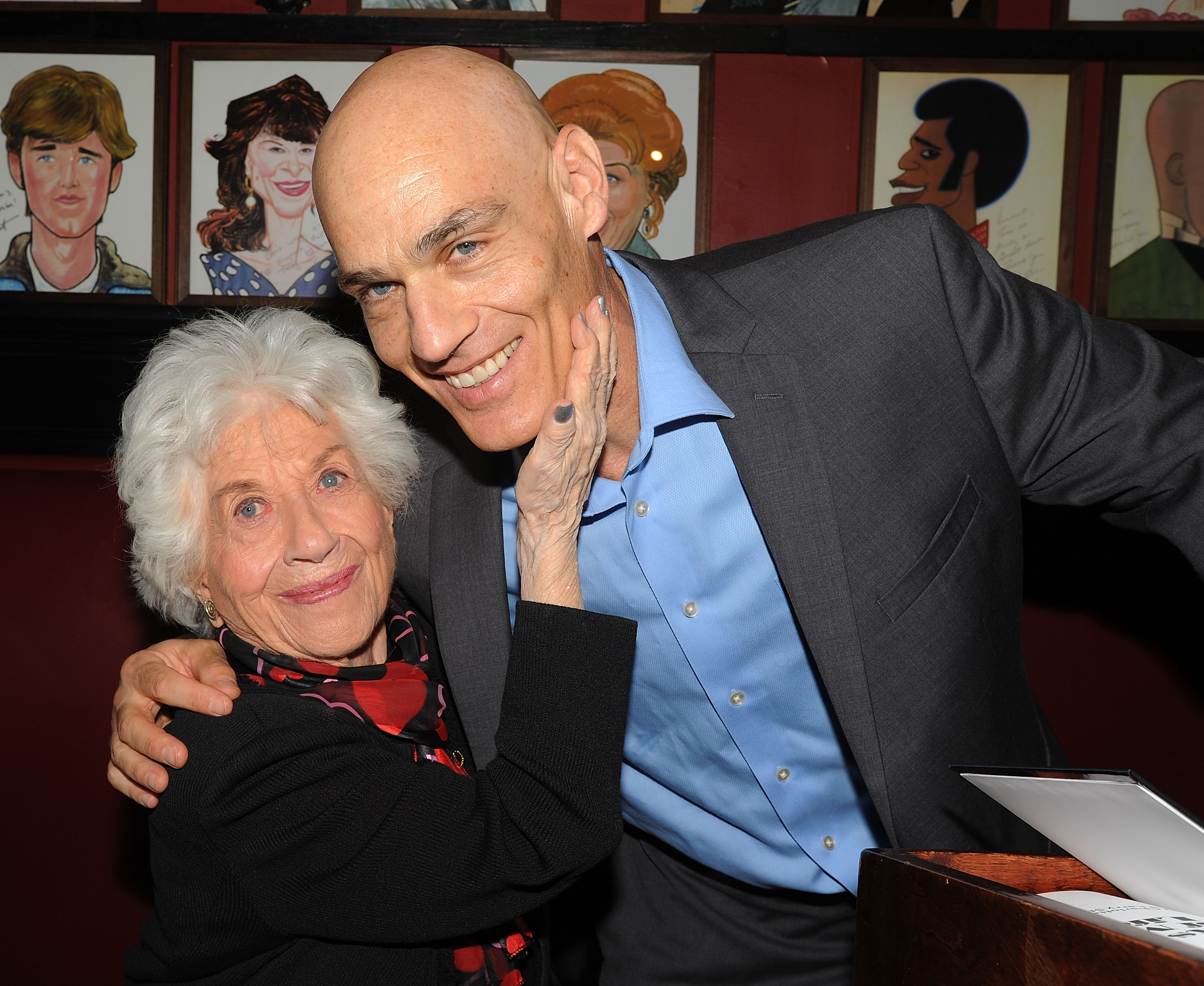 Actress Charlotte Rae and her son Larry Strauss promotes her book "The Facts of My Life" at Sardi's on November 3, 2015. | Source: Getty Images
Larry owes many life lessons he has learned to his mom. Before Rae died, the mother and son shared a beautiful relationship. In 2015, Larry encouraged his mom to write a book, and they teamed up to write the actress's memoir "The Facts of Life."
Apart from writing a book with his mom, Larry witnessed Rae on stage. The teacher said he was often in awe that his mother was on television. Although he was very young, he remembered every bit of it.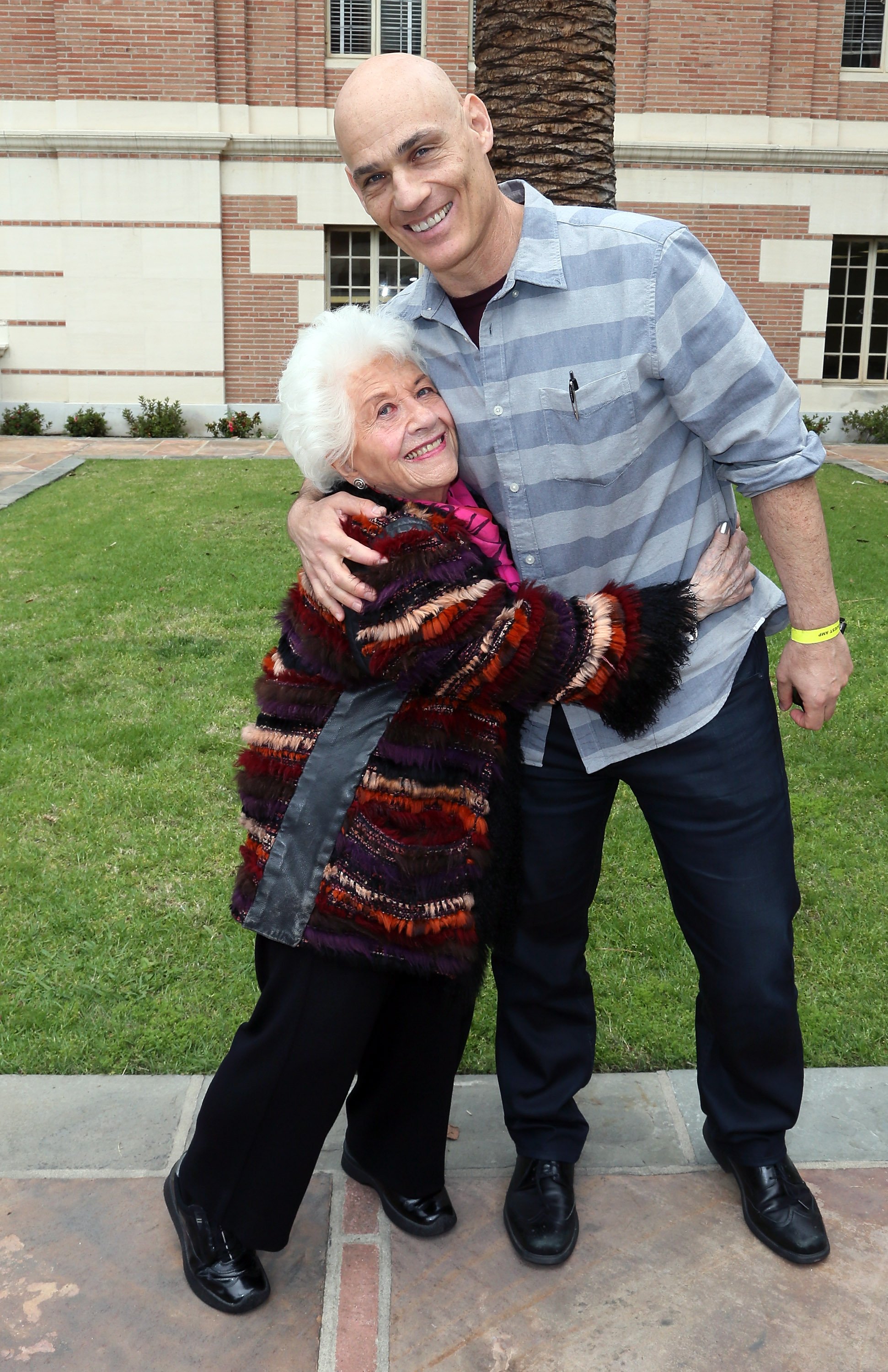 Actress Charlotte Rae (L) and son Larry Strauss attend the 2016 Los Angeles Times Festival of Books at USC on April 10, 2016. | Source: Getty Images
Last year, Larry wrote his fifth novel, titled "Lightman," which paid tribute to his mother, who died in 2018. He hopes to share more lovely moments he had with Rae with the world and honor his mother's memory in more ways than one.
Please fill in your e-mail so we can share with you our top stories!