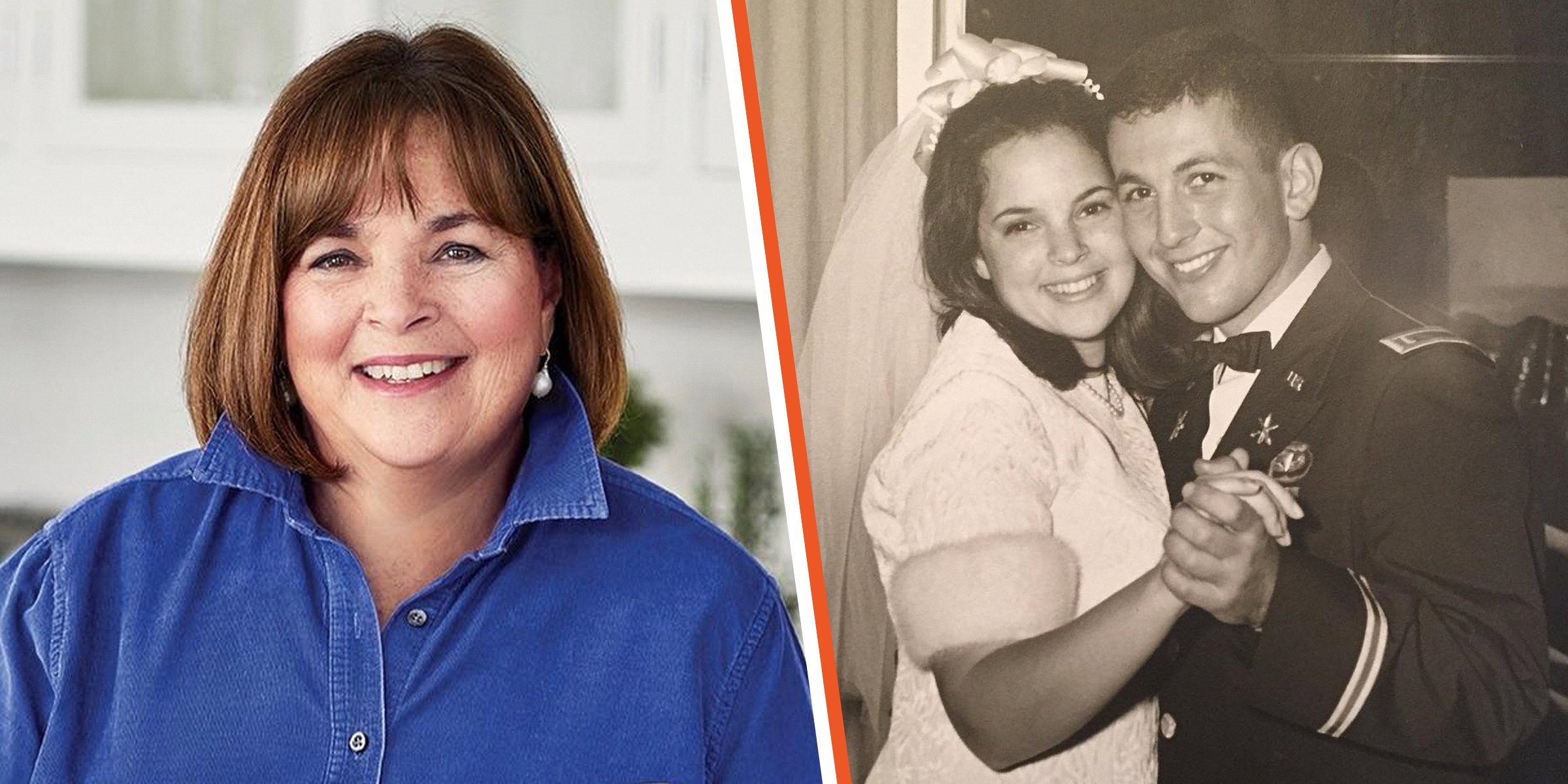 Ina Garten | Ina and Jeffrey Garten | Source: Instagram.com/inagarten
Ina Garten Was Inundated with Letters from Husband of 54 Years - She 'Couldn't Keep Up with It'
Famous Food Network star Ina Garten is deeply committed to a brilliant man who knows how to keep the romance alive in their day-to-day life. Here are all the details of their love story.
True love exists, and Ina Garten's romance with her husband, Jeffrey, is clear proof of it. The relationship is still going strong even though it began several decades ago.
They ran into each other while she was visiting her older brother, Ken Rosenberg, at Dartmouth College. Jeffrey had also been studying there, and he had been in the library with a friend when he caught sight of her.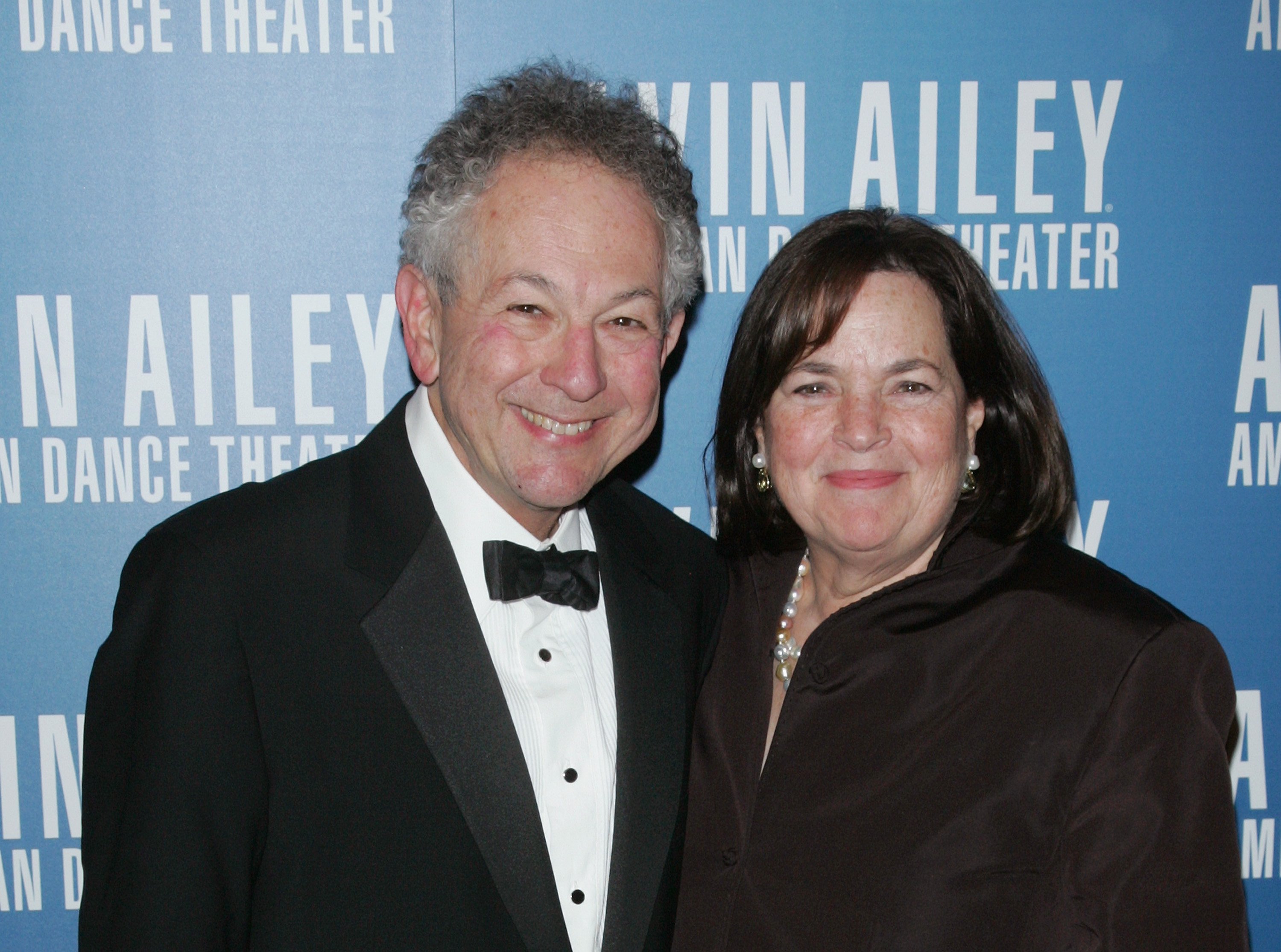 Jeffrey and Ina Garten attends the Alvin Ailey American Dance Theater Opening Night Gala on November 28, 2012, in New York City | Source: Getty Images.
The same man inspired her passion for making food, and she thinks of him as her muse, which is why she has several books referencing her relationship with him.
Keep reading to learn more about their truly epic romance starting from that first live letter he sent her, to the morning coffee he always has for her.
Ina and Jeffrey's relationship began in the early 1960s. As earlier stated, she caught his eyes during her visit to the college. According to Ina:
"He saw me on the street and then sent me a letter with a photograph of himself in it, I just remember running through the house and going, 'Mom, Mom, you've got to see this picture of this guy. He's so cute!'"
Jeffrey had liked her as soon as he set eyes on her, but because his roommate had a date with her, he had to wait to see how that would pan out.
Fortunately for him, nothing much came out of it, and he was free to send the letters that expressed his desire to meet her. "She looked really smart, and she looked nurturing," he once said. "She looked like she would take care of me."
A few months later, the two finally went on a date — Jeffrey picked her up from her parent's home in Stamford, CT, and at her suggestion, they drove up to Port Chester, NY.
She knew you could get a drink in New York at 18, and she wanted to look cool to the college boy who had taken a liking to her. It ended in a disaster as she was barred from entering, but the date ended well, and Ina says they had "a perfectly good time."
After that, Jeffrey courted her with more love letters and invitations to visit him at college. According to the Food Network star, there were a lot of letters. "He wrote to me, like, every day. I couldn't keep up with it!" she said.
At some point, Ina began to visit Jeffrey at Dartmouth, and over time, she became a fixture on the campus. Even after entering college at Syracuse, she never missed spending the weekends traveling by bus for six hours.
Their courtship continued throughout his college days, and she would often send him boxes of brownies or sweaters — something that made her famous among the boys who would always wonder what she'd send next.
They later found out that the woman had later shown her husband the text.
Ina got married to Jeffrey at her parent's house in December 1968. She was a bride of 20 and not just any bride, a military one. At the time, Jeffrey was enlisted as an officer in the Army and had been sent to Fayetteville, NC, with his other comrades.
Life had been perfect — she was married to the love of her life, and she had ample time to cook for him. One day he returned home to find Ina watching TV, and he decided she had to pick something up. Jeffrey said:
"I just said to her, 'You have to do something. You won't be happy if you don't."
At his urging, she finished college then focused on her passion for business and cooking. In 1972 they took a trip to Paris, and there they discovered just how extensive her talent for cooking was.
They were always on the move and were always budget-conscious, but she somehow managed to make dishes that blew both their minds in what he referred to as "the first formative period in her cooking."
In the 70s, the couple became famous within their circle in Washington for the parties they used to throw. It would take Ina about a whole week to plan the menu while she held down her job at the White House Office of Management and Budget.
In 1978, again with her husband's urging, Ina purchased the small Barefoot Contessa specialty food store in Westhampton Beach, NY.
It became the origination of the business that would birth her masterful cookbooks. Her husband was right there by her side through it all, and his unwavering belief in her became a launchpad for her.
THEY KEEP THE ROMANCE ALIVE
As she got more popular and people started to notice their perfect love life, questions about their secret formula have been thrown out, and once in a while, they answer them.
The two have been married for more than five decades, but anyone who looks at the way they are with each other could be led to believe they are newlyweds.
This is because Ina and Jeffrey know how to keep the romance alive in their relationship, and the foundation of this is their connection to each other.
Indeed Ina has admitted that she feels connected to Jeffrey in such a way that she knows that even if he is halfway around the world should something happen with her, he would come running.
Of course, there is also the fact that the two have all the time to focus on each other because of their joint decision not to have kids. Both in their 70s, they have no regrets about it.
Besides that, he makes her coffee every morning and texts her all-time when they are separated. One time, he reportedly sent one of the texts meant for her to a friend in California, and according to Ina, it was just a step away from a sext.
Of course, when Jeffrey realized his mistake, he apologized to the business acquaintance who understood, but it did not end there. They later found out that the woman had later shown her husband the text, likely out of slight jealousy of their marital affection. Garten said:
"So she, a little jealous I think, showed it to her husband and said, 'Look at the text that Jeffrey sends to his wife.' And he goes, 'Oh nobody sends those texts to their wives. That was for his girlfriend but he was embarrassed to tell you that.'"
Lovely? That's not the half of it. Jeffrey also happens to collect newspaper clippings with her face on his wall — without her permission because she doesn't like evidence of her public life. Jeffrey said:
"So I collect all the newspaper and magazine articles. The walls are covered with pictures of Ina."
Ina has joked that it looks like a crime scene, but Jeffrey only sees it as a shrine to his beloved. He is now retired, and the two have been spending a lot of time together.
Through the pandemic, while other people panicked, Ina and Jeffrey took things in stride, and she once told PEOPLE that her husband would probably look back at the period as "good old days."
Please fill in your e-mail so we can share with you our top stories!