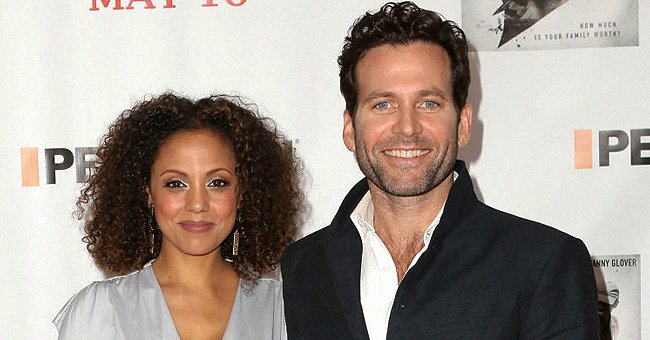 Getty Images
'From' Star Eion Bailey & His Wife Weyni Mengesha Have 2 'Mixed Race Boys Who Couldn't Be More Beautiful'
Eion Bailey has appeared in numerous films and TV shows, but when he's not making hit movies, he spends time bonding with his wife Weyni Mengesha and their two "mixed-race" boys.
While he has had numerous roles in "Almost Famous," "The Scoundrel's Wife," and "Seven and a Match," even winning a daytime Emmy for his performance on "Life of the Party."
Recently he appeared on the science fiction-horror "From," playing Jim Matthews. Matthews and his wife Tabitha, son Ethan and step-daughter Julie are the new arrivals at the nightmarish town in middle America that traps everyone who enters.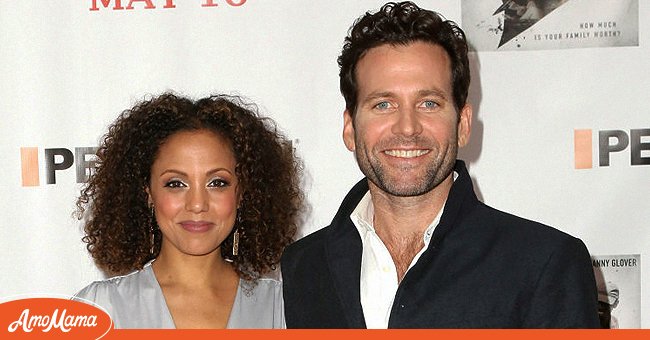 Weyni Mengesha (L) and Actor Eion Bailey and his wife director Weyni Mengesha at the Regency Bruin Theatre in Los Angeles, California, on May 11, 2017. | Source: Getty Images
Those unwilling to stay fight for their lives and attempt to leave, but the surrounding forest riddled with terrifying nocturnal creatures pose a significant threat.
Bailey's wife is the renowned producer and director, Weyni Mengesha. The couple has been married since March 31, 2011, and their marriage appears to be as strong as ever.
Mengesha grew up in an Ethiopian immigrant family in Scarborough. Due to the racism she faced growing up, she chose to become one of the few black theatre leaders in the city and is the owner of a theatre company.
She strives every day to fight for inclusivity and equal rights to the black community, and her drive is the desire to see her two gorgeous sons live in a racism-free world. She says:
"But my kids are not going to go through this. I'm gonna do whatever I can to make sure that, in my time, I said as much and did as much as I could."
While her husband prefers working in front of the cameras, Mengesha operates behind the screens. Her work credits include "Hero. Traitor. Patriot," "Kim's Convenience," and "With Me."
Mengesha and Bailey met in Toronto, Canada, during the 2011 Afrofest. They started going out soon after. Theirs was a whirlwind romance as they lived in two different cities - Mengesha lived in Toronto while Bailey resided in Los Angeles.
They would meet in each other's city, and when that did not work, they would choose a different city to meet in. They began living together within six months of meeting. Mengesha recalls:
"We woke up one morning about a year into our relationship — madly in love — and decided we should get married soon. We were married by the end of the day."
They married at the courthouse, with Mengesha's best friend as the witness. They have since welcomed two beautiful "mixed-race" boys who the "Law & Order: SVU" actor says couldn't be more beautiful.
The couple opened up about how they have managed to strike the perfect balance between their busy schedules and spending time with family. And while they admit it has not been easy, they say they take it a day at a time.
Date nights are an essential aspect of keeping their marriage alive. However, working in different cities while raising their kids remains quite challenging.
Therefore, they try spending all available time together as a family, as evident from their social media. Photos on Bailey's Instagram show the family of four enjoying the outdoors together, while in another, they are all dressed up in costumes.
Please fill in your e-mail so we can share with you our top stories!