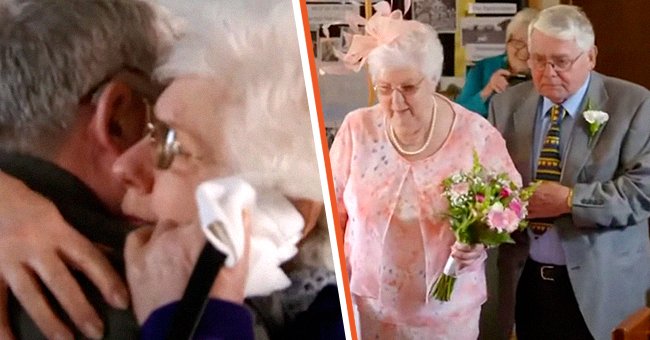 youtube.com/ITV
81-Year-Old Lady Finds Long-Lost Brother to Walk Her Down the Aisle after a 50-Year Search
One tenacious woman clung to her dream of finding her brother with hopes that he could play a significant role in her special day. But, would he accept her proposal to walk his long-lost sister down the aisle?
Although she had loving adoptive parents, 81-year-old Pauline Wood felt all alone as she grew up, with no siblings.
The now elderly woman expressed how she always desired to have a brother or sister that she could play with.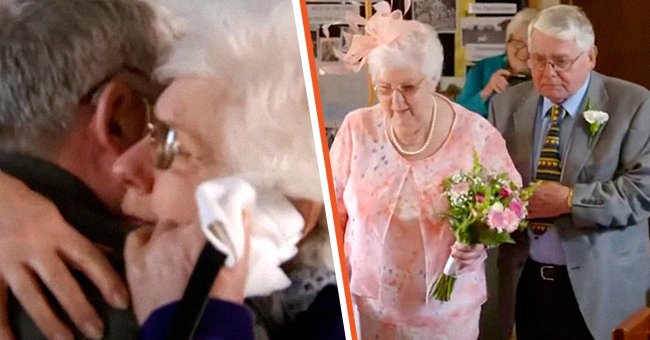 Pauline Wood and Colin hugging [left]; Colin walking Pauline Wood down the aisle [right]. | Source: youtube.com/ITV
"All I wanted was a brother or a sister – somebody to play with...I had school friends, but I left to do my nursing training in Sussex when I was 18."
However, in her late twenties, her adoptive mom revealed to her that she might quite possibly have a biological brother, leading Wood on a decades-long hunt.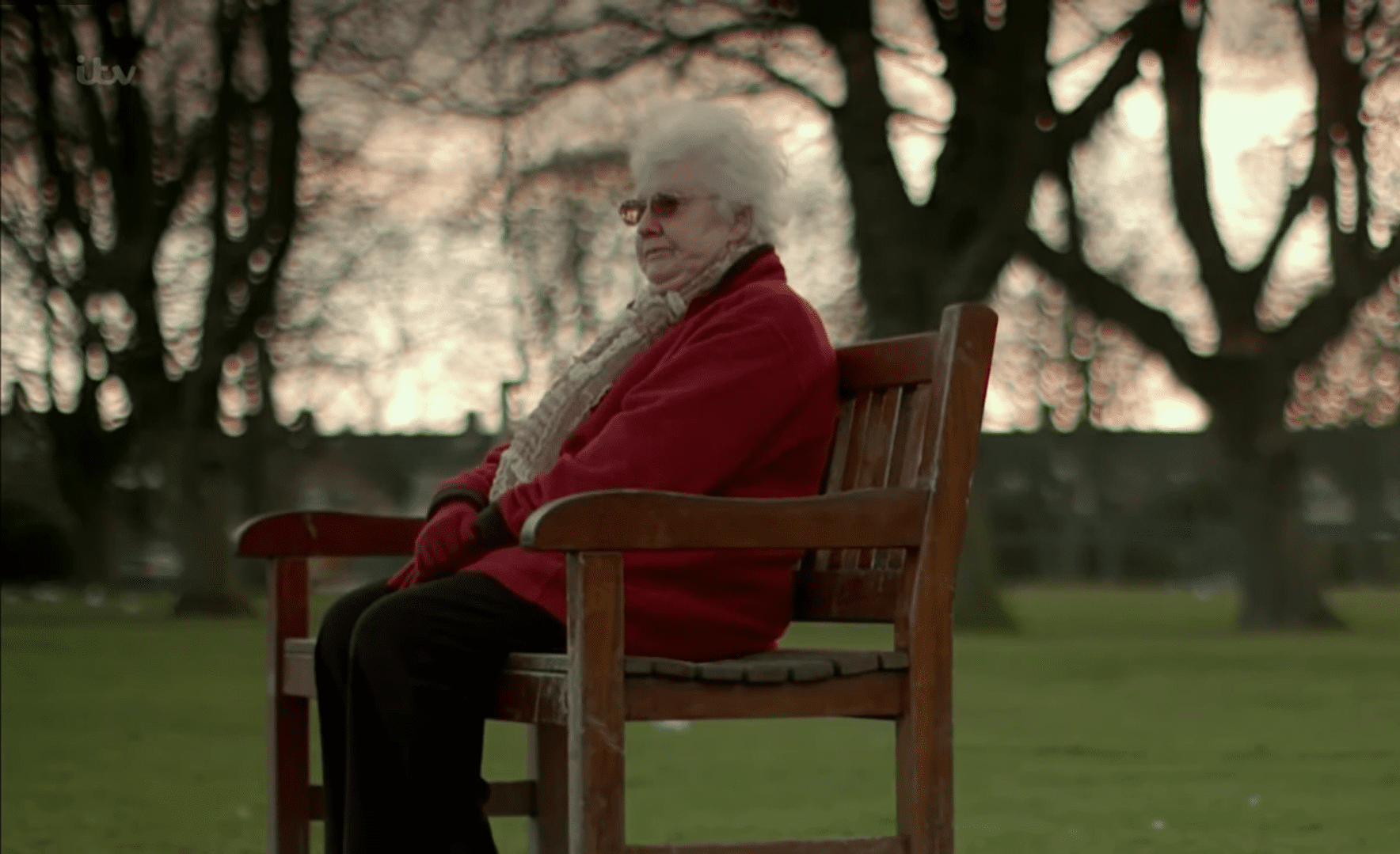 Pauline Wood sitting on a bench. | Source: youtube.com/ITV
The desperate sister searched high and low for her long-lost relative; from the Salvation Army to her birth mother's certificate, all trails ended in a dead-end.
After fifty long years, Wood was exhausted and ready to give up on her quest. However, her husband Chris came up with the idea of contacting the television series "Long Lost Family" and asking them for help.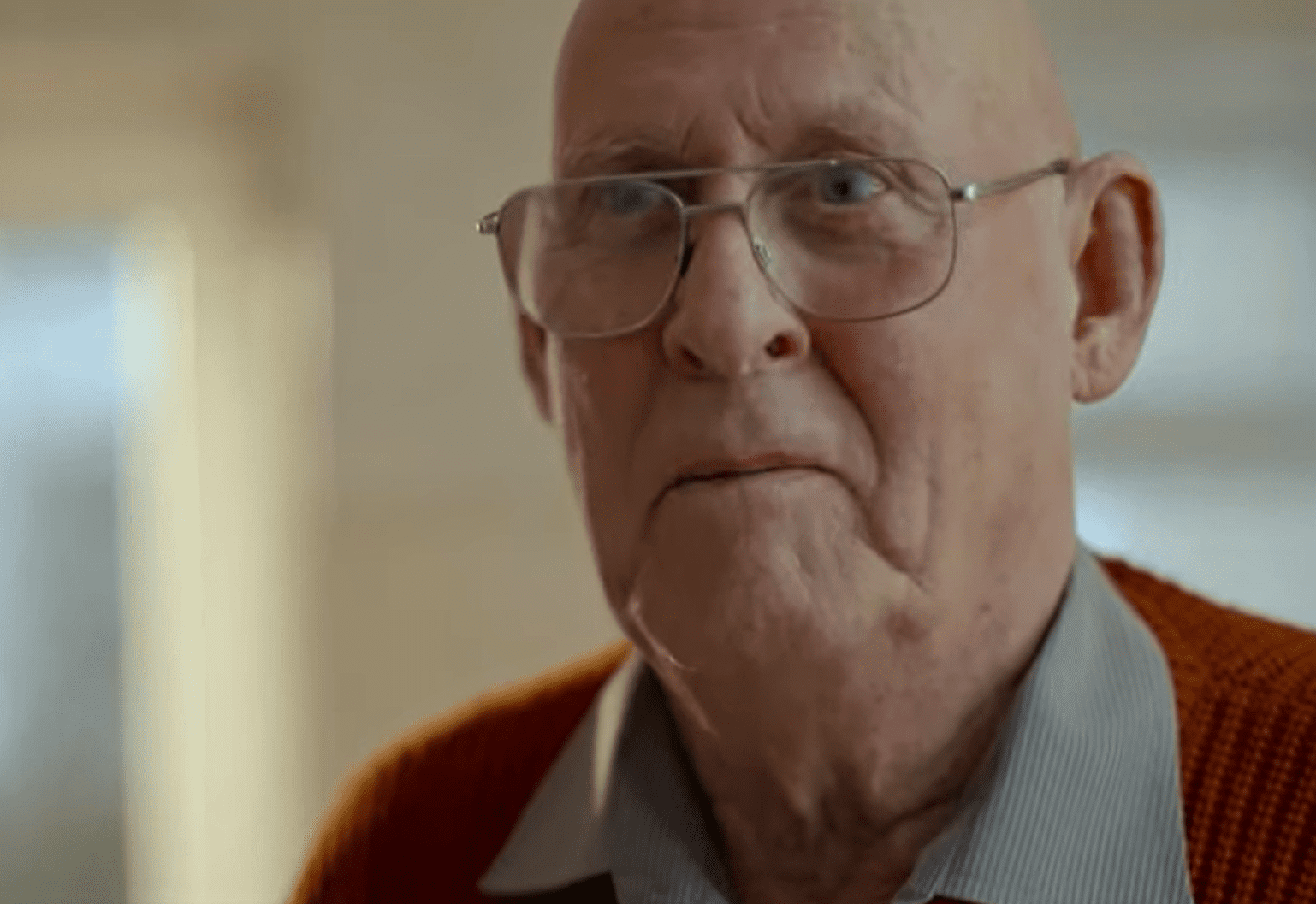 Chris. | Source: youtube.com/ITV
THE SURPRISE OF A LIFETIME
It was 2014, and a 76-year-old Wood was living with her then-soon-to-be spouse Chris in the Isle of Wight when the host of the ITV program, Davina McCall, brought her some excellent news. They had found her brother. With a trembling voice, Wood expressed:
Not only that, but she was told she also had two long-lost sisters -- Sandra and another one who wished to remain anonymous from the public.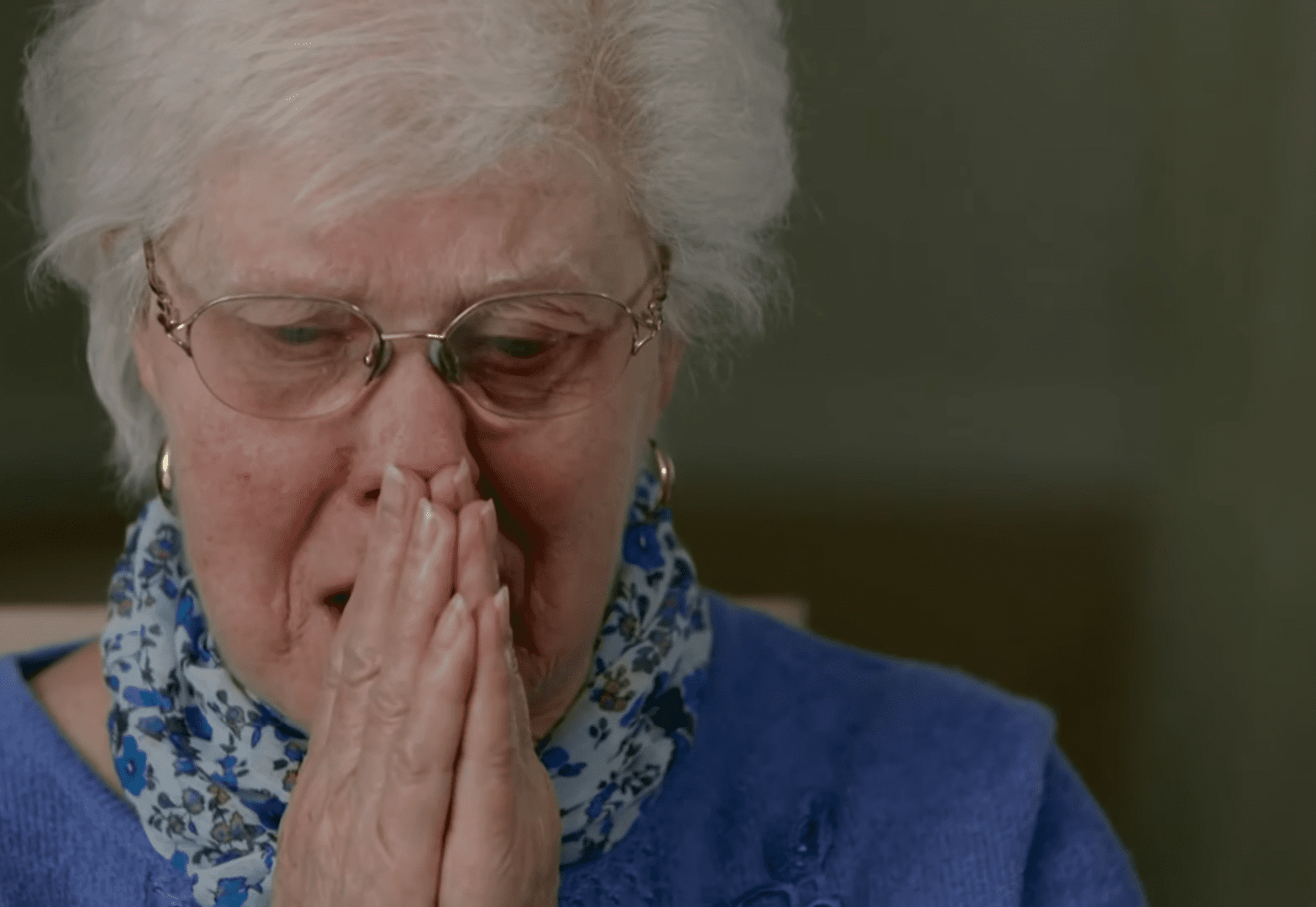 An emotional Pauline Wood. | Source: youtube.com/ITV
Her meeting with her brother and Sandra was emotional. Sandra immediately gasped, stating that Wood looked just like their mother. All three hugged one another; all of their eyes were filled with tears.
Colin had no idea that he had another sister but was beyond thrilled to meet her and exhilarated to hear that Wood wanted him to give her away at her wedding.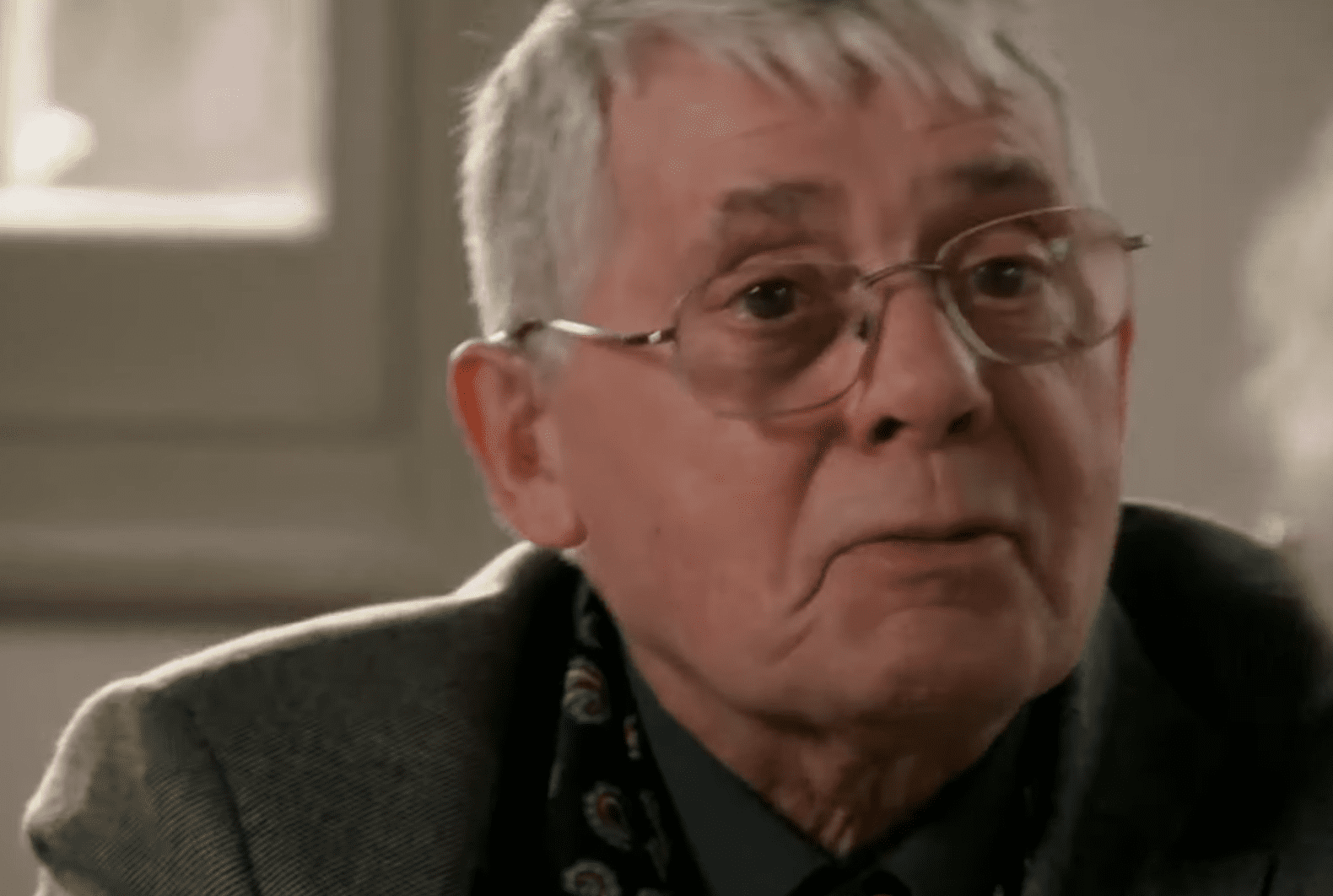 An emotional Colin. | Source: youtube.com/ITV
Five years later, 81-year-old Wood clasped a walking stick in one hand as she and her brother's arms intertwined together. The duo slowly walked down the aisle together, and she recalled:
"To have Colin walk me down the aisle and then to look down the aisle and see Chris waiting for me. [To] be surrounded by family and friends. It was everything that I'd dreamed about."
The biological brother said he was in disbelief while giving his sister away, full of pride and that he would never forget that special moment.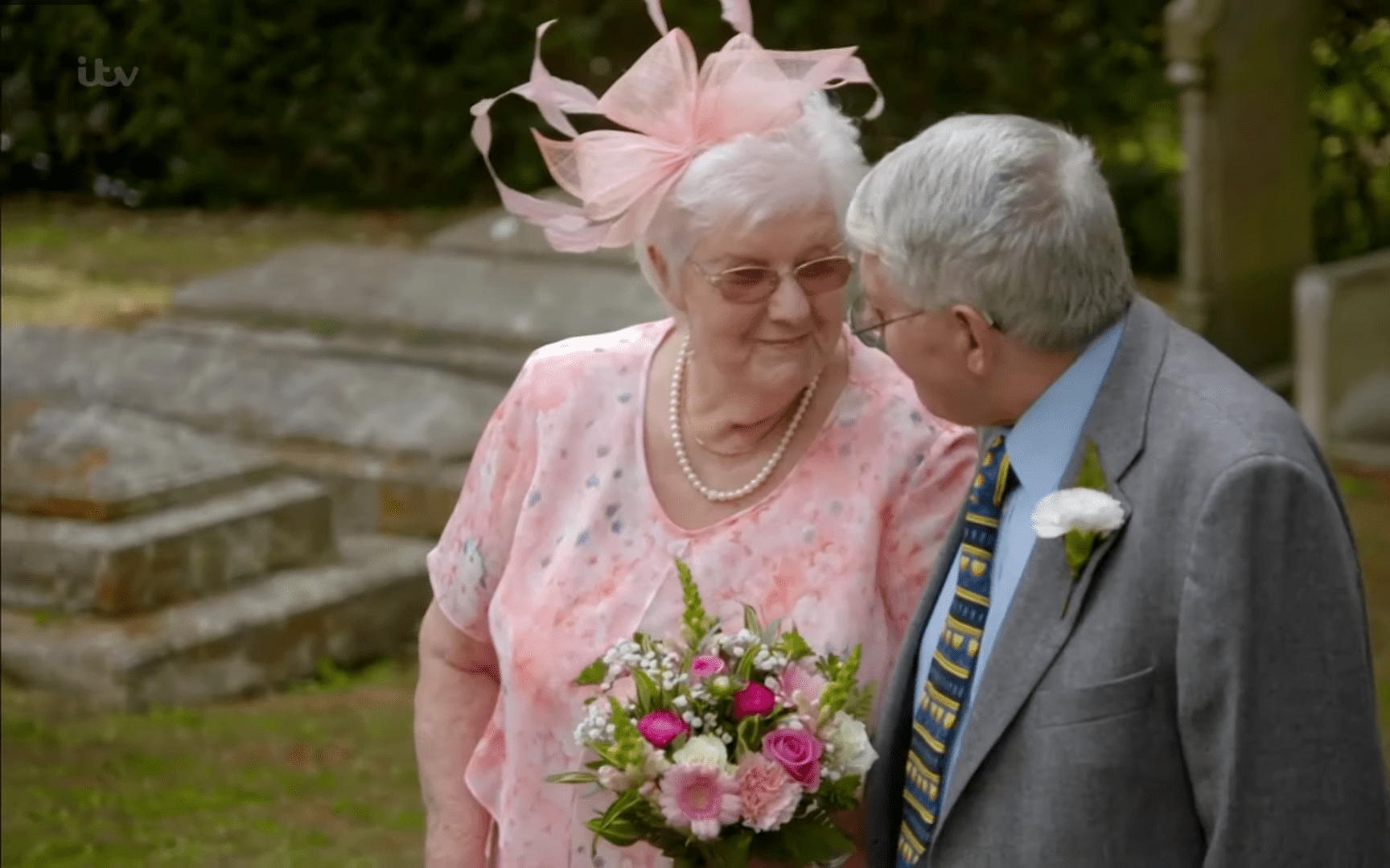 Pauline Wood and Colin getting ready to walk down the aisle together. | Source: youtube.com/ITV
Wood has said that her siblings are a joy to be around, with their relationships growing stronger since they laid eyes on one another. She stated:
"Now, we do all sorts of things together. We go walking or go out for coffee and cake. Mainly we just stroll and chat. We've got a lot to catch up on!"
While Wood may not have had anyone to play with as a child, she and her siblings are never too old to laugh and have fun together.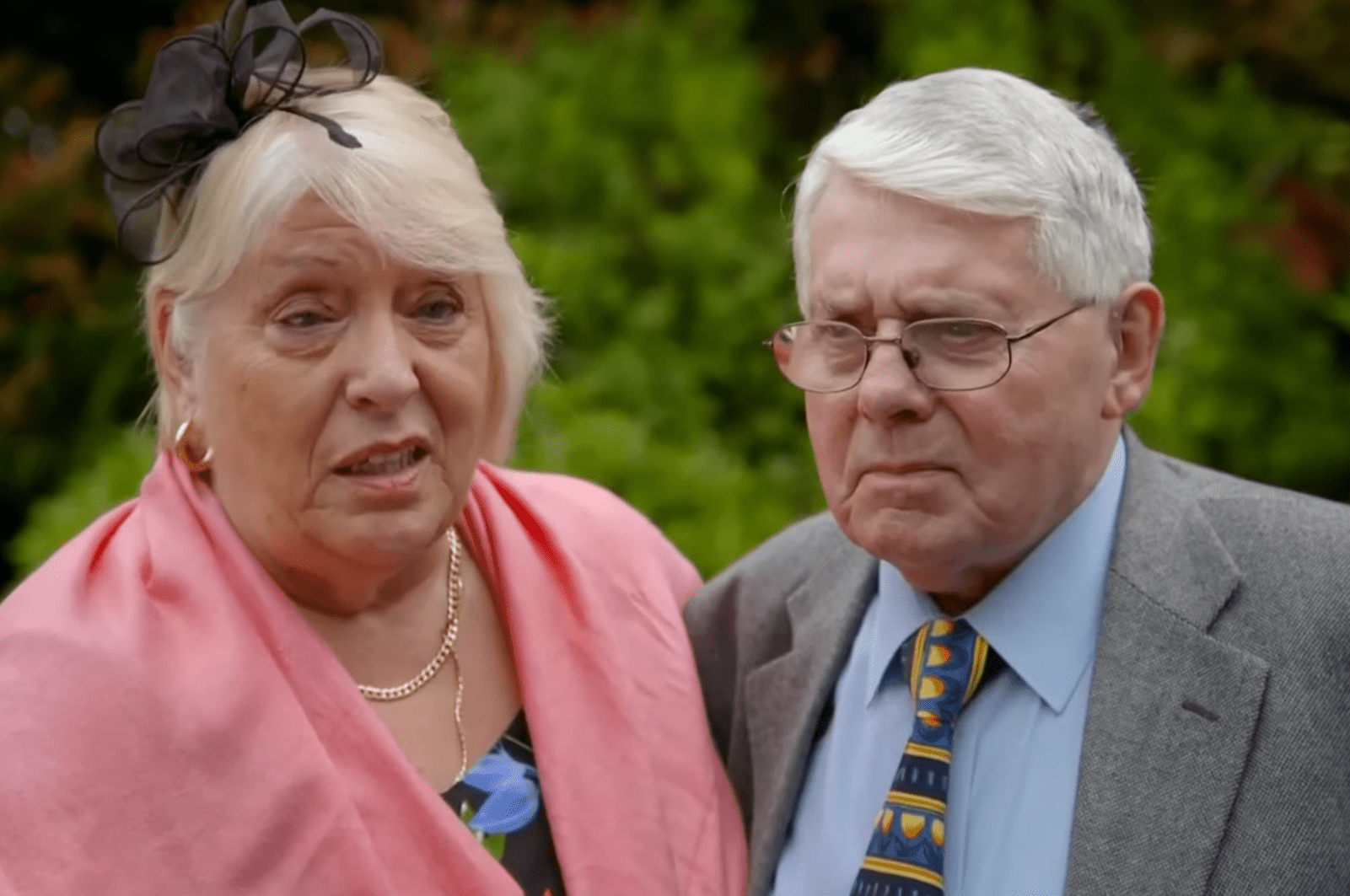 Sandra and Colin. | Source: youtube.com/ITV
Sometimes, like Wood, we can ache for a family we have never met -- Steve Taylor also did this for decades of his life, only to find out that he didn't have to. All he needed to do was walk down the street.
Taylor's biological mother had given him up, as she felt unfit to care for a newborn. Meanwhile, he had six biological siblings waiting for him to find them.
In the early 1990s, Taylor chose to begin looking for his blood-related family. Sadly, he found out that his mother was dead. However, all six of his long-lost brothers and siblings were ready to meet up.
Simultaneously, Steve received the shock of his life when he discovered that his mom had lived in the town where he had been residing since he was a child -- Lebanon, Ohio.
Five of his siblings also grew up in this area, with one living just down the road for over ten years. Regardless if around the corner or borderline impossible to track down, now both Wood and Taylor have some extra love in their lives -- a true blessing.
Please fill in your e-mail so we can share with you our top stories!