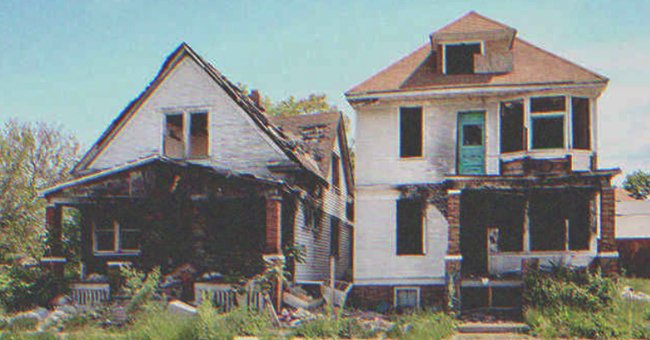 Two old and ruined houses | Source: Shutterstock
Man Who Hasn't Seen His Old Dad for 17 Years Visits and Sees His House Ruined — Story of the Day
A man who neglected his father for 17 years gets the shock of his life when he returns home to check on him – the house was in shambles and his father was missing.
Edward Morris raised his son Joseph alone after his wife died of cancer when Joseph was only ten years old. He gave their son the best of everything and never missed an opportunity to be by his side, whether it was school festivities, parent-teacher meetings, or even graduation.
However, when Joseph got a job and became self-sufficient, he considered Edward nothing more than a burden.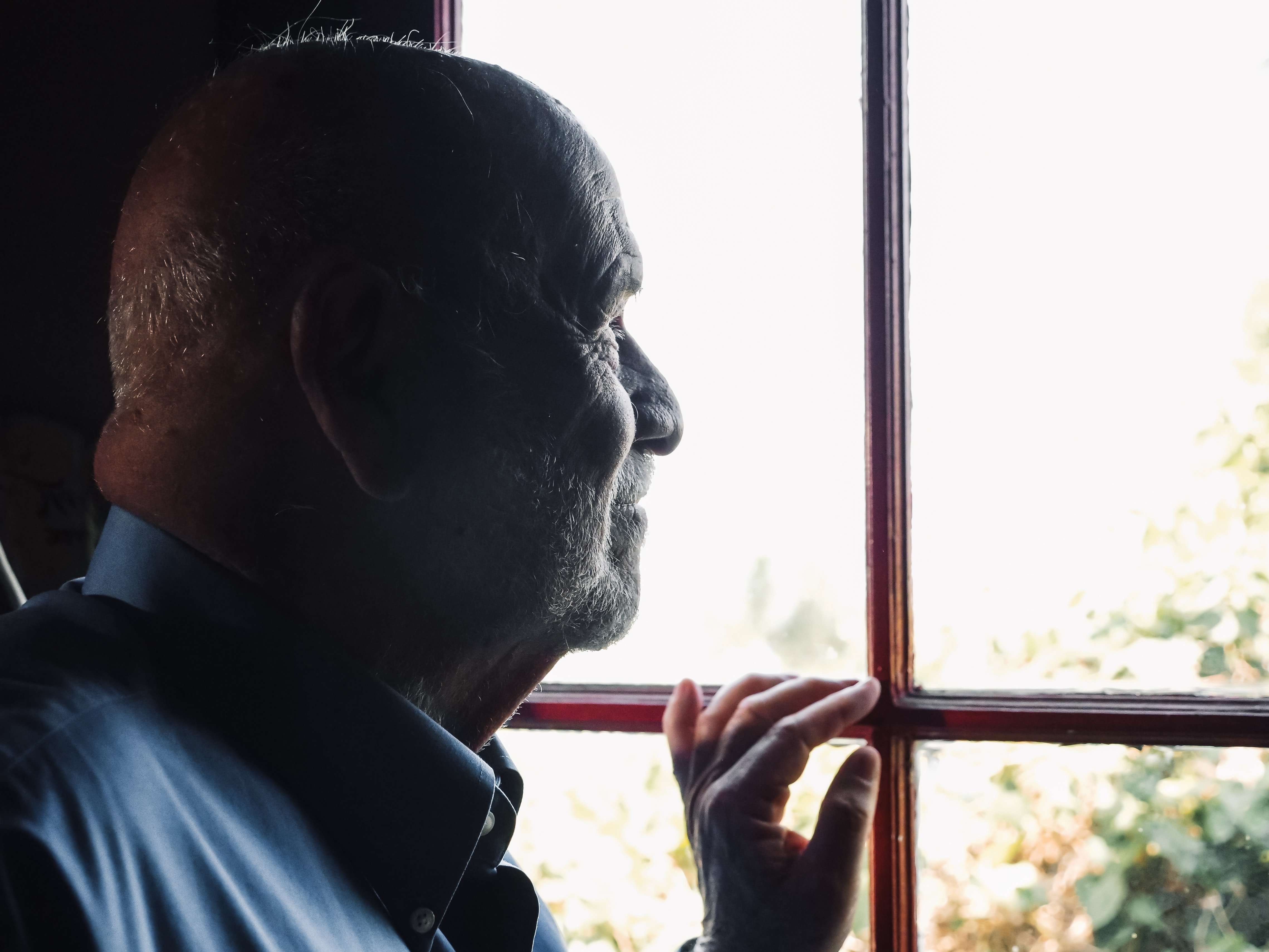 For illustration purposes only | Source: Pexels
"Why can't you do things on your own, Dad?" Joseph yelled at him when Mr. Morris called him for help with his cell phone.
"Well, son, you children know so much about technology and everything. These things didn't exist when we were your age," his father said, pleading with his son for help. "I've been trying to check my account statement, but I'm not sure how you do it..."
"Then go to a bank and ask for assistance, Dad! Ughhh," Joseph grumbled. "I'm going to end the call now since I'm running late for work!"
"Joseph, wait…Hello - Hello?" The call was disconnected.
If you push someone away, you may never have another chance to be with them.
Mr. Morris was reduced to tears when Joseph hung up without even asking him about the problem. He had given up everything in his life to look after his son. In fact, he never considered marrying in order to devote his complete attention to Joseph. However, over time, the boy isolated him from his life and cut him off entirely.
It all started when Joseph revealed that he was moving to another town since he had been offered a promotion there. In those days, he used to visit Mr. Morris at least once a month, but after a few months, the monthly visits became yearly, and eventually, even that stopped.
When Mr. Morris tried calling him, Joseph didn't bother to return his calls, and if he answered, it would be his secretary on the line, informing him that Joseph was caught up with something.
Mr. Morris lived alone in a little house, and the loneliness eventually took its toll on his health, causing him to become gravely ill. When Joseph still didn't return his calls, he began writing letters to him. But to the older man's chagrin, he never received a letter in reply.
Clearly, Joseph didn't want him to be a part of his life, Mr. Morris thought. However, everything changed one day...
Joseph returned to his father's house 17 years later, puzzled as to why his father hadn't written him a letter in the previous few months. True, he never read the letters he'd sent, but every weekend when he checked his mailbox, he expected there to be a letter from him.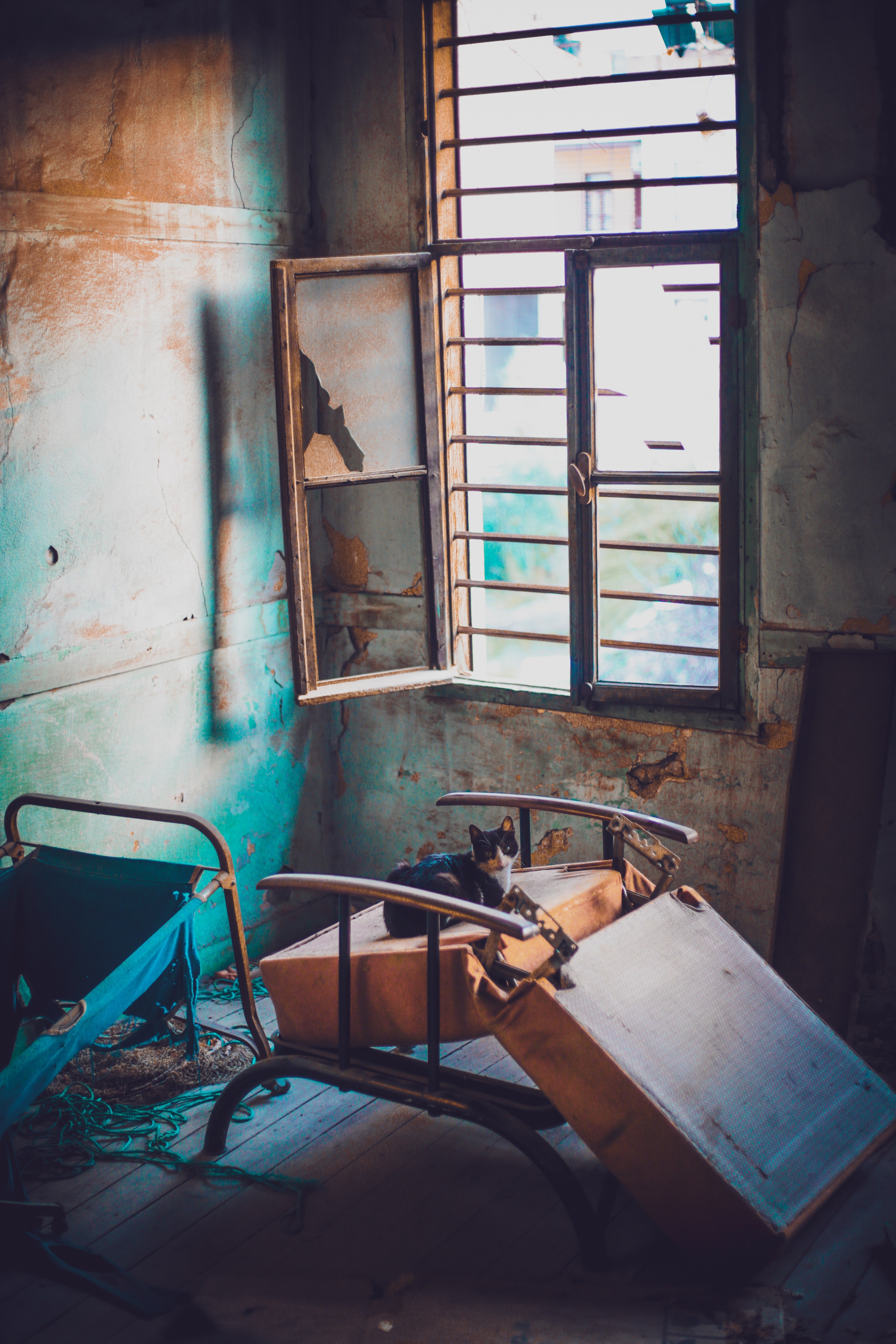 For illustration purposes only | Source: Pexels
When that didn't happen several months in a row, he decided to check on his father. When he arrived, however, all he saw was an almost demolished wooden building standing in place of the house where he and his father had once lived happily.
The front door had collapsed, and the wooden ceiling was nearly shattered. The porch was riddled with rotten timber that had peeled from the surfaces and bits of broken wood that had fallen off the roof. Furthermore, the fence was gone, and all of the glass on the windows were broken.
"Dad?" Joseph called as he removed some wooden pieces and made his way into the house through the front door. There was just dust everywhere, and the entire place had a strong stink as if no one had even stayed there.
Joseph went through all of the rooms, but his father was nowhere to be seen. At one point, he was afraid that the worst had happened. Is Dad no longer alive? No, no way! That's not true! Maybe the neighbors will know something, he thought, running down the stairs.
Suddenly, his attention was drawn to the dining table where a piece of paper was kept in place by a paperweight. It was dusty and had turned yellow, indicating that it had been there for a long time.
Joseph dusted it off to read what was written on it and realized it was a letter from his father. There was also an album alongside it that included all of his childhood photographs.
As Joseph looked through the pictures and read the letter, tears poured down his face.
How are you doing, son? Are you all good? Are you planning on visiting me at least this year? Look, Joseph, I know you're busy at work, but a quick check on your father wouldn't take long, would it? We haven't seen each other in quite some time. Could you kindly pay me a visit this year? Let's get together and celebrate Christmas. My health is not doing well, son. And I don't know how long….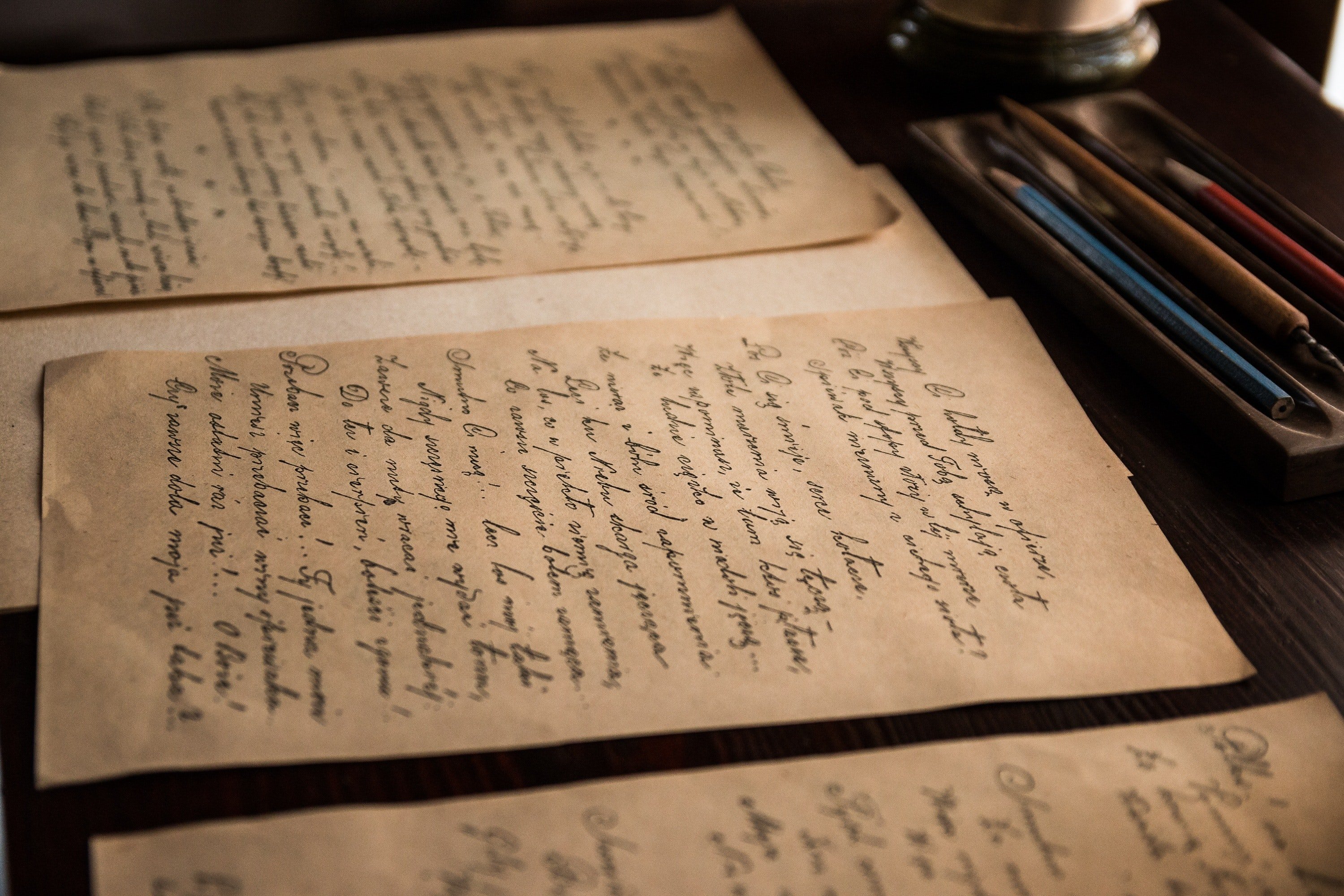 For illustration purposes only | Source: Pexels
And then the letter was discontinued as some part of the page was torn.
Joseph's heart was racing fast, and he couldn't stop sobbing, wondering what happened to his father. He dashed over to their next-door neighbor, Frank Wilson, who was a close friend of his father's.
"Mr. Wilson!" he cried. "Where is Dad? Why isn't he home?"
Mr. Wilson's face flushed with rage when he saw Joseph at his doorstep. "You remembered, after all these years, that you had a father to look after? You never deserved him, Joseph! Just get lost and never come here again!"
"Mr. Wilson," Joseph begged. "Please! What happened to dad? Tell me he's…."
"Don't worry, Joseph!" he remarked cynically. "He is not dead. He's safe wherever he is, and he doesn't need you."
"Look, Mr. Wilson, I - I know I ignored him a lot, but please, I really want to see him. I didn't know he was going through a tough time. Please, I'm begging you!"
Mr. Wilson didn't want Joseph to even get close to Mr. Morris, but he knew how much the older man had longed to see his son. So, at last, he caved in. He handed Joseph a piece of paper where he scribbled the address of a nursing home.
It turns out Joseph's father was diagnosed with cancer and didn't have much time left. When Mr. Wilson and his wife learned Mr. Morris wasn't well, they admitted him to a nursing facility where he would be cared for.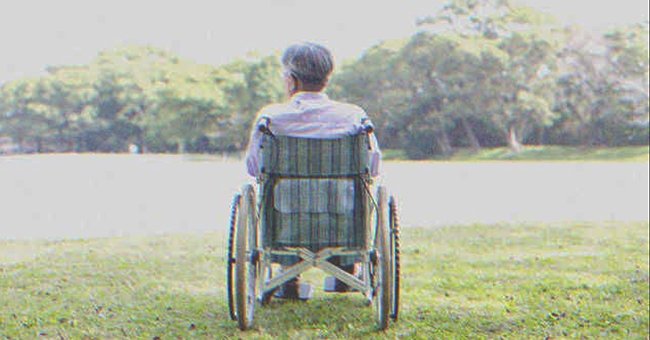 For illustration purposes only | Source: Shutterstock
"Probably a few more weeks is all he has," the nurse in charge told Joseph when he got there.
Sadly, Joseph could hardly recognize his father. He seemed really weak and thin and was a complete contrast to how he'd seen him the last time. "Dad? How are you?" he asked, shaking in tears.
"Oh, Joseph!" screamed Mr. Morris as he hugged his son. "I can't believe you came to see me! I'm fine. How about you? You're not going to leave me alone, are you?"
"Of course not, dad," Joseph answered, fighting back the tears. "I'm sorry I couldn't do this before. I'm going to stay with you from now on. We will be together now, don't worry…."
And Joseph followed through with his promise. In his father's last days, he spent all his time with him, having applied for a transfer. However, they weren't together for long as Mr. Morris passed away two weeks later.
Joseph sobbed his heart out when everyone left after the funeral, and though he was content that he at least had the opportunity to apologize to his father and spend a good time with him in his final days, he could never forgive himself for how much he'd ignored him.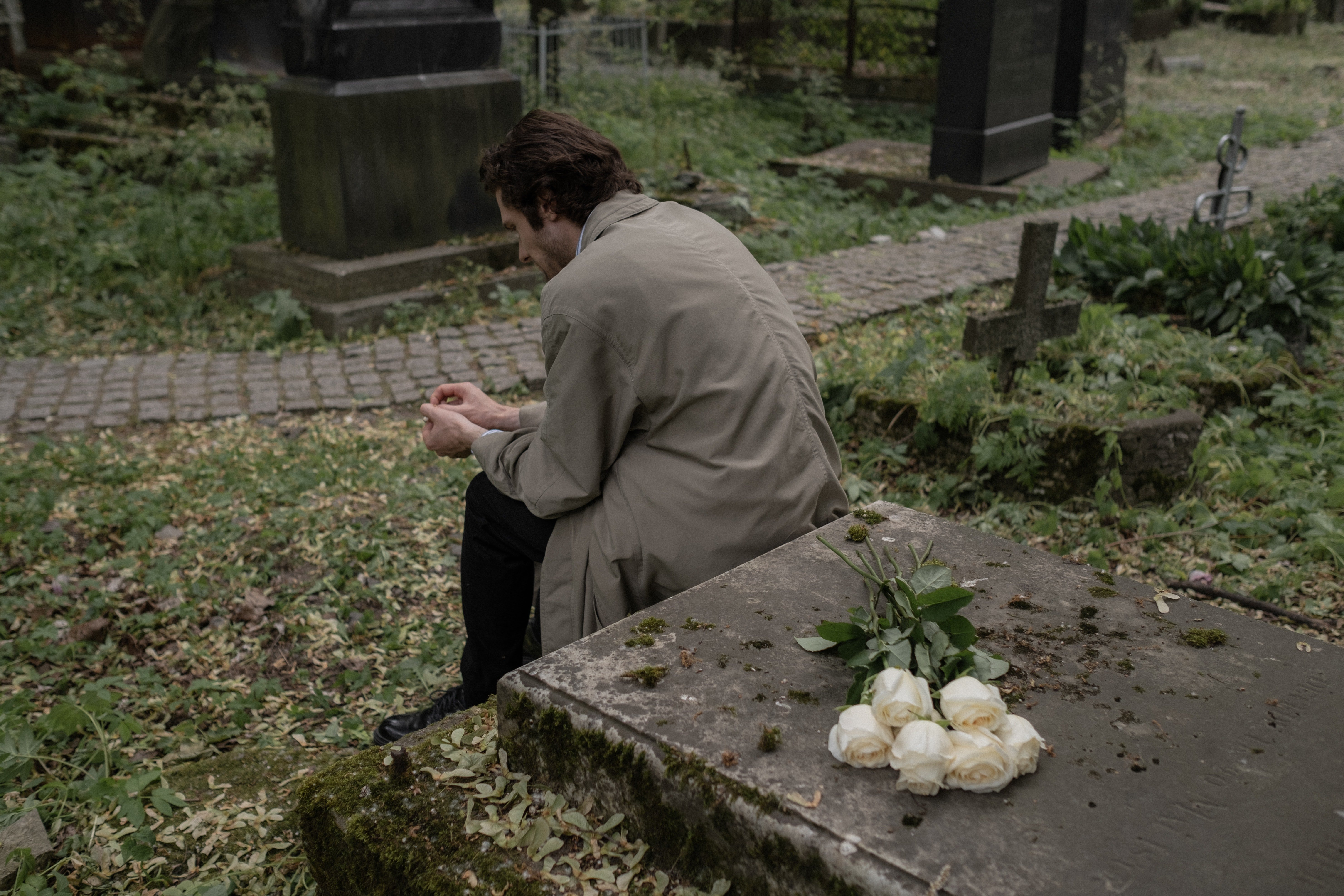 For illustration purposes only | Source: Pexels
What can we learn from this story?
If you push someone away, you may never have another chance to be with them. Though he briefly reunited with his father, Joseph soon lost him and was filled with regret for the times he took his father for granted.
As you sow, so shall you reap. Joseph cut Mr. Morris out of his life, and he could never forgive himself for it.
If you enjoyed this story, you might like this one about a millionaire who kicks out a homeless woman until he sees her face.
This account is inspired by our reader's story and written by a professional writer. Any resemblance to actual names or locations is purely coincidental. All images are for illustration purposes only. Share your story with us; maybe it will change someone's life. If you would like to share your story, please send it to info@amomama.com.
Please fill in your e-mail so we can share with you our top stories!