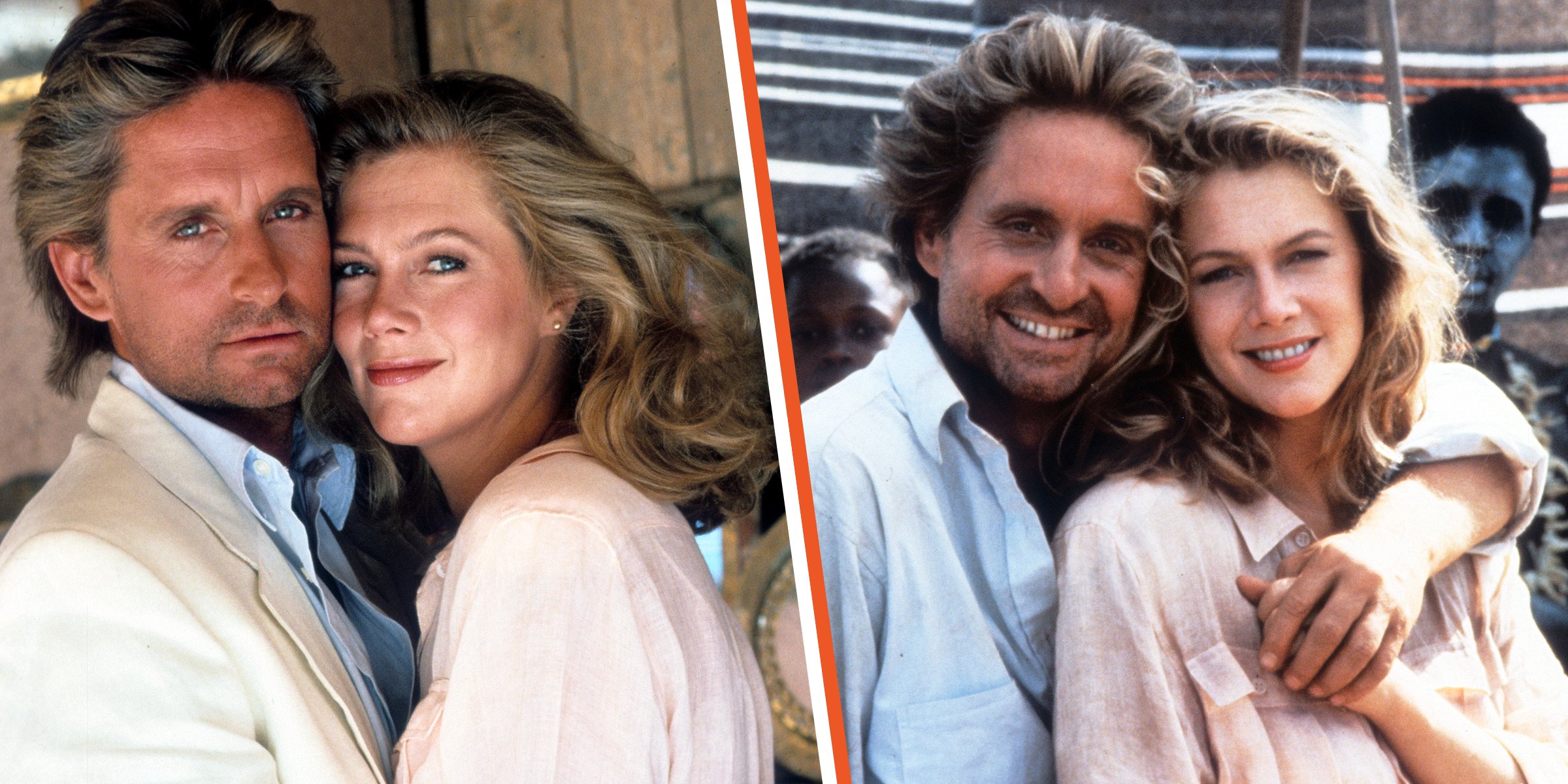 Michael Douglas and Kathleen Turner | Source: Getty Images
Kathleen Turner Was Told to Keep Her Hands off Michael Douglas by His Wife before Actress' Wedding
Kathleen Turner once revealed that she and Michael Douglas almost had an affair while working together. The connection between the duo on-screen was evident and off-screen; the spark was more intense.
In 2019, actress Kathleen Turner revealed she and actor Michael Douglas had a strong connection while co-starring in 1984's classic film "Romancing the Stone."
Turner divulged that the sexual attraction was too real between her and the Academy Award winner and that they were terrible at flirting.
Michael Douglas and Kathleen Turner pictured in an embrace in the adventure film "Romancing the Stone." | Source: Getty Images
In terms of how close they became during that time, the 68-year-old recalled to the Daily Mail, "The chemistry was there, and Michael and I were both terrible flirts."
Turner shared that she thought the 78-year-old had separated from his wife. Then one day, as she walked on set, she found his spouse there with him:
"I thought Michael was separated. We were in the jungle, and I was feeling very romantic towards him. It was going to happen. Then I walked on set one day, and his wife was suddenly there."
Douglas was married to Diandra Luker, and they had been a married couple for six years. Upon Turner seeing her, she suddenly realized that he was indeed a married man:
"She sat next to him and made that very clear to me. And that was that. You don't mess with another woman's husband."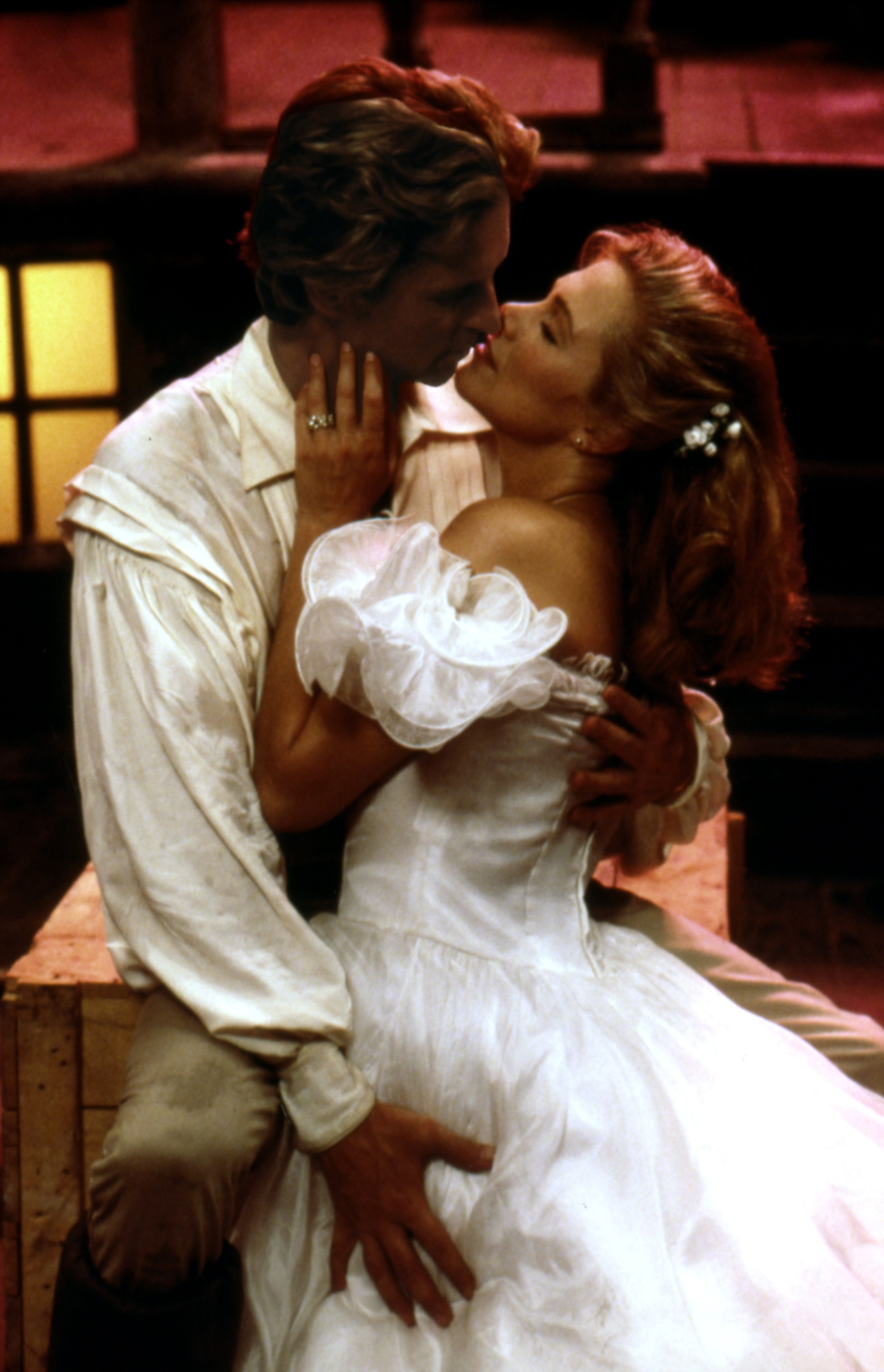 Michael Douglas and Kathleen Turner sharing a passionate moment on "The Jewel of the Nile." | Source: Getty Images
In People's May issue in 2021, Turner admitted, "Oh, I was yearning, babe," adding she believed there was hope for real-life romance between the two of them.
Douglas and Turner became one of Hollywood's most iconic romantic comedy pairings from the action-adventure romp. The Tony Award nominee recounted the dynamic fondly from the scenes of the film:
"It was that wonderful sexual tension, you know? When you really, really know you want somebody – and I'm saying it went both ways – and you can't have them. It's just lovely."
One other encounter was when Luker cautioned Turner to take her hands off from her husband. Douglas and Turner were in a hotel in Valencia having dinner when his wife arrived.
"That gave her a chance to say in front of me..." Turner recalled. She then reached out to stroke an imaginary hand, and Luker said to her: "You know we're still married, and I have no intention of ending it."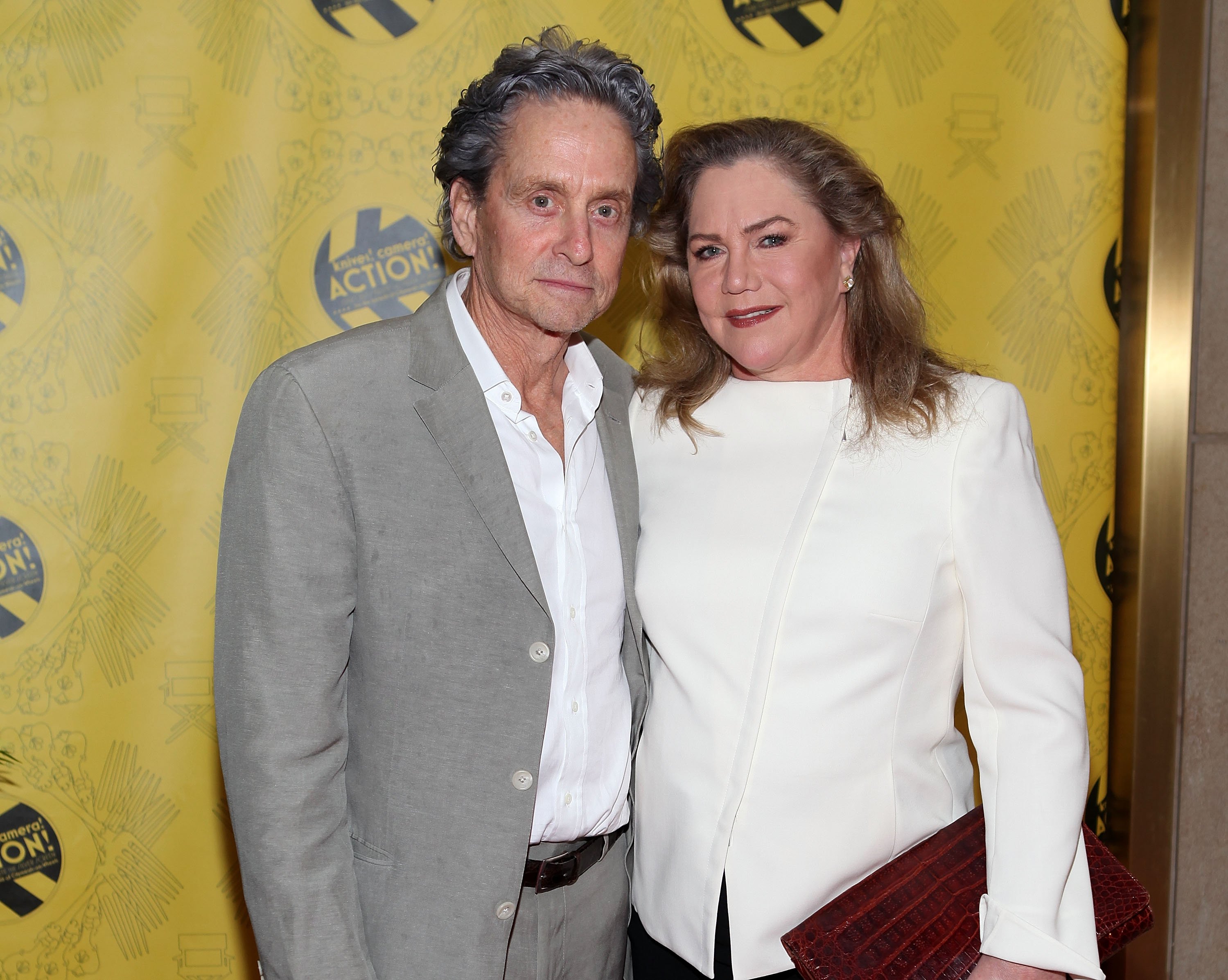 Michael Douglas and Kathleen Turner attending the 27th Annual "Chefs' Tribute To Citymeals-On-Wheels" Benefit at Rockefeller Center on June 4, 2012 in New York City. | Source: Getty Images
Turner said to herself: "That's that. The last thing I'd do to another woman is interfere in that. I felt sick." The Missouri native said though it was exhilarating to be falling in love, she felt like she had been kicked in the gut. Regardless she and Douglas maintained their friendship for over 40 years.
BEING SWEPT OFF HER FEET BY JAY WEISS
While things did not pan out as expected with Douglas, Turner eventually found love with real estate entrepreneur Jay Weiss, with whom she shares a 35-year-old daughter. The couple married in 1984, and the "Body Heat" star recalled that they had a memorable wedding:
"Jay and I had one of the best weddings ever. We took a big beach house and put up both families there. Jay and I stayed in a small house in the dunes. Everyone got to know each other and had a wonderful time."
The couple welcomed their one and only child, Rachel, in October 1987. Turner revealed her spouse woke up every morning at 5 a.m. to be at the hospital when their infant child and the new mom had their first feeding.
When they went home, Weiss took the 6 a.m. feeding schedule, and Turner had her 9 p.m., the midnight, the 3 a.m., and would lie in bed to feed her baby.
Speaking on motherhood in March 2008, Turner told People that the journey was beautiful. She admitted she was not the best infant mom but had a wonderful Filipino nurse who helped and did a remarkable job.
When it came to her relationship with Weiss, the two-time Golden Globe Award winner frankly said: "After 'Romancing The Stone,' I didn't think there were many men who'd want to be Mr. Turner. Jay swept me off my feet."
Surprisingly, they divorced back in 2007 after 23 years of marriage but remained cordial. "Marriage taught me that you must always remember that every commitment, every choice you make has an impact on the other person. I didn't do as well as I should have," Turner admitted.
Afterward, she said the father of her child was her best friend and that they had lunch every week. They drove up to see their daughter in college during that period and always went on holiday together. Amid their divorce, the pair sold their beach house in Amagansett, situated toward the eastern end of Long Island. Weiss ended up with the family dog because Turner was happy to give it to him.
On what she took from her marriage, the doting mom said marriage taught her that one should never forget that every commitment, every choice one made, impacted the next person.
Turner candidly revealed that she did not do as well as she should have in her union, adding that her drinking habits were, without a doubt, a contributing factor.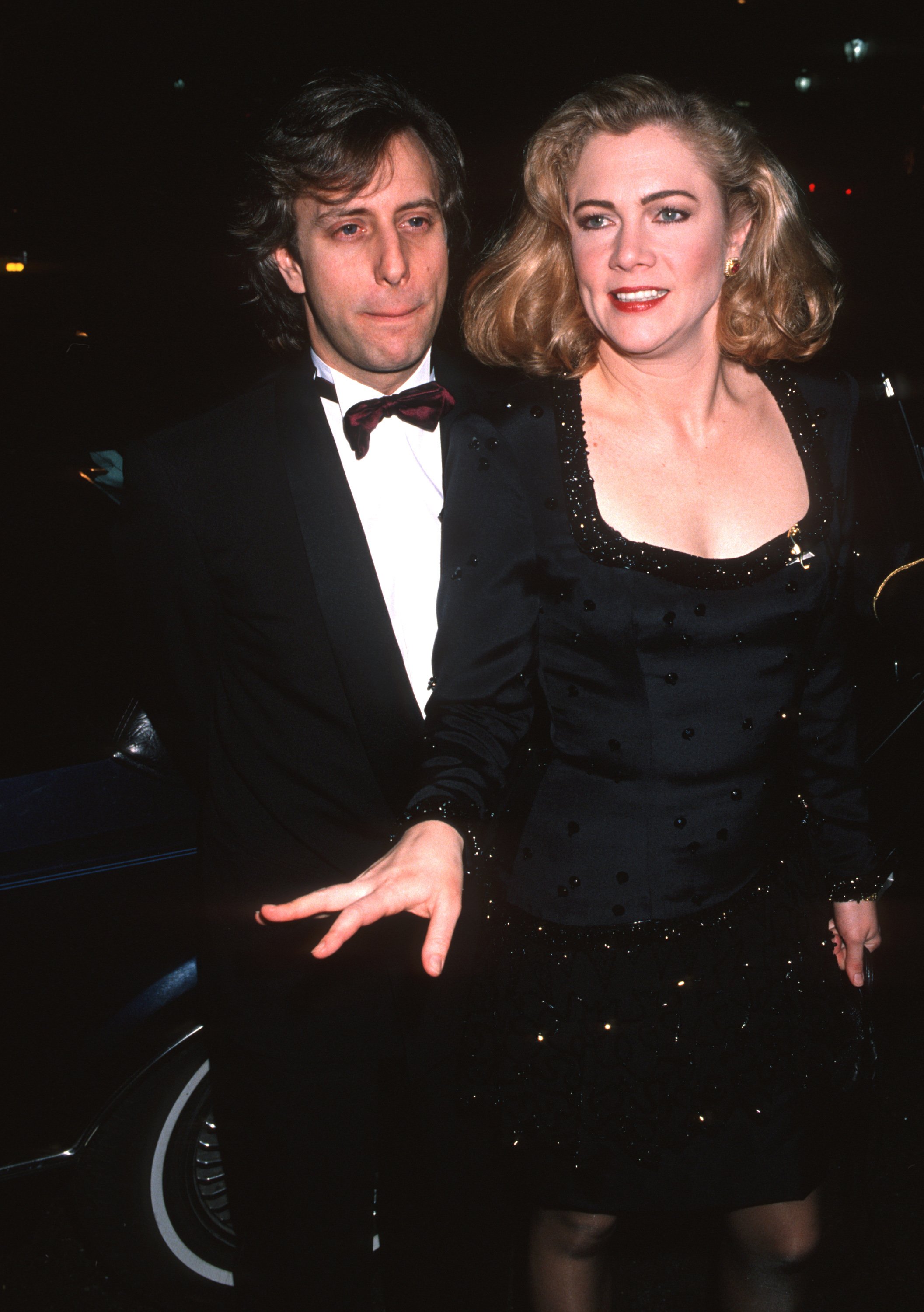 Real estate investor, Jay Weiss and Kathleen Turner during "Cat on a Hot Tin Roof" premiere at B. Smiths restaurant in New York City, New York. | Source: Getty Images
Away with regrets, Weiss, on the other hand, cherished their time together and even spoke highly of Turner during an appearance on FirstWivesWorld in January 2008.
Weiss told host Debbie Nigro that his former wife was a "really fantastic, amazing person," adding, "she and I had a pretty incredible life together."
When asked what it was like dating again after being married, Weiss said it seemed like everyone was looking for a wild romantic passion with no drama, which was impossible.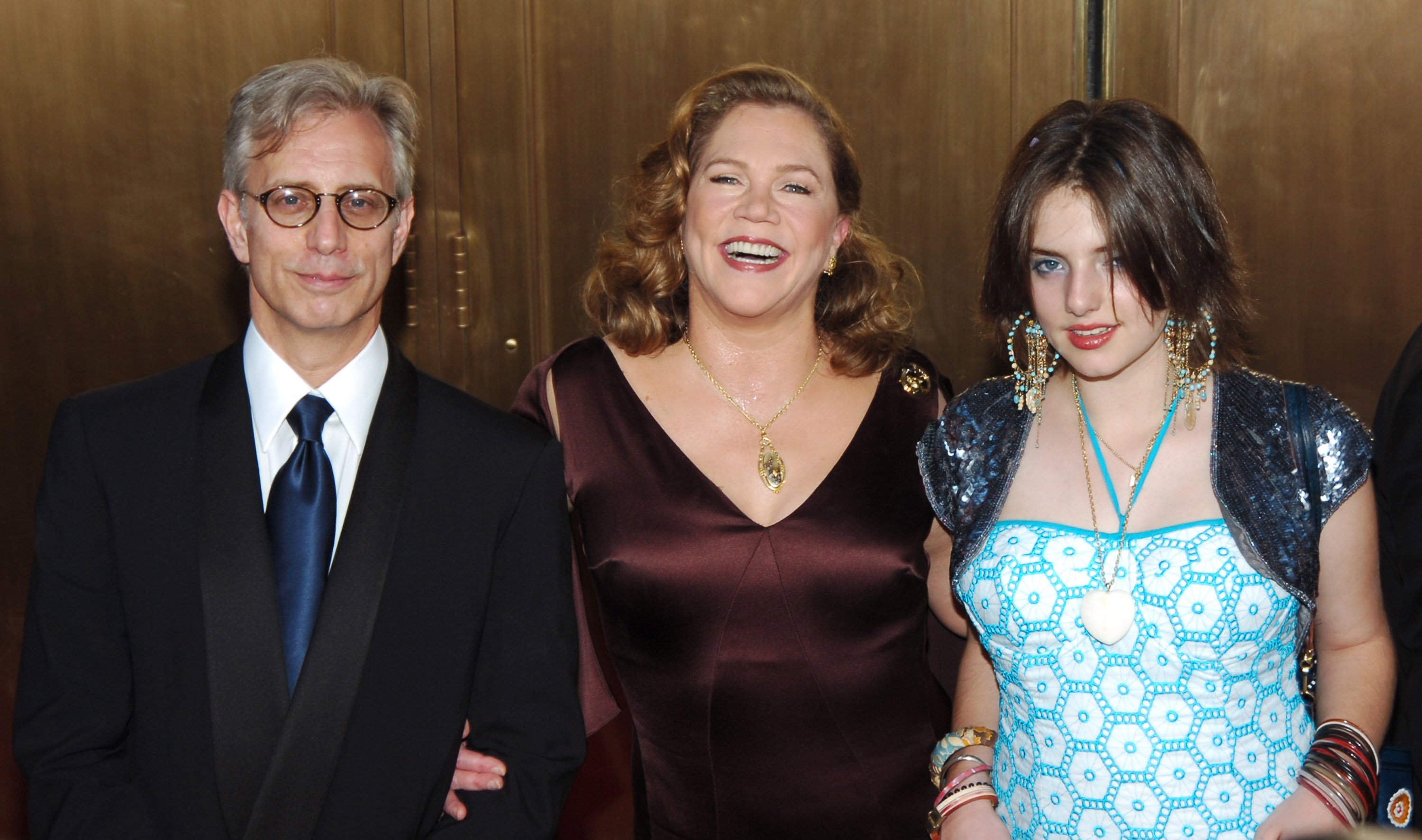 Jay Weiss with wife Kathleen Turner and daughter Rachel at the 59th Annual Tony Awards. | Source: Getty Images
Meanwhile, in December 2021, his ex-wife confessed that she still had strong feelings for him, although they are no longer in a romantic relationship.
Turner said she did not believe that when somebody loves someone, their love ever diminishes just because they are not romantically involved anymore.
Either way, a lot has since happened following her divorce from Weiss. Turner ventured into a whole new project a few years ago, beginning a singing career that she promoted in London in March 2018.
She worked with a few people, a coach, and a musical director. Soon enough, they found songs they all loved, "and I felt good singing," said Turner.
Known for her distinctive and gritty voice, the starlet waited 40 years to launch a musical career. She made her world debut as a cabaret singer in Philadelphia in September 2017.
When asked why she waited so long to take the plunge in the music industry, Turner said part of it was intimidation. She boxed herself into a shell because he believed she could only pursue an acting career. But it was more of self-protection than anything else.
Turner explained she was never interested in singing until the artistic director of Arena Stage in Washington, Molly Smith, asked her to do Bertolt Brecht's "Mother Courage and Her Children" in 2014. She agreed, did the performance justice, and from there, she took it to the next level.
Please fill in your e-mail so we can share with you our top stories!