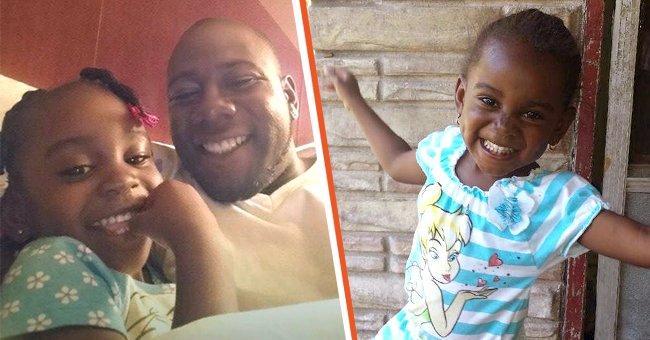 facebook.com/SupportTerryAchane
Mother Secretly Gives Daughter up for Adoption While Husband Is Away, He Fights to Win Her Back
When a man discovered that his wife was pregnant, he was thrilled and looked forward to growing their family. However, when a job led him to another state, his marriage fell apart, and his spouse did the unthinkable.
When couples go through rough patches, it can strain their family planning. Tira Bland had concerns about having a child with her husband, Sgt. Terry Achane because they were facing marital problems.
However, Achane thought the pregnancy was good news, and he joined Bland at her prenatal scans. The father-to-be was delighted when he learned a little girl was on the way.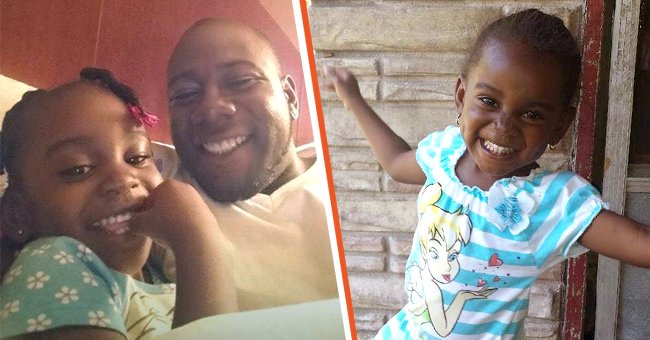 [Left] Terry Achane with his daughter; [Right] A smiling Teleah. | Source: facebook.com/SupportTerryAchane
HIS WIFE WAS KEEPING A SECRET
During the pregnancy, Achane moved away from his family to secure a new job as a drill instructor. Sadly, while he was in South Carolina, his wife's concerns led her to take drastic actions.
Bland was in Utah and gave birth alone in 2011. Achane had no idea what had transpired days after his daughter's birth because his wife stopped answering his calls—she was keeping a secret from him.
HIS BABY WAS GIVEN UP FOR ADOPTION
Bland had given the baby up for adoption without Achane's permission. A couple from Utah welcomed the baby into their home, and they named her Leah.
Jared and Kristi Frei showered the child with love and affection, but everything changed when Achane discovered the truth. The father was in disbelief, and he told the adoption agency that he wanted his baby back.
The adoption agency refused to provide him with information, so he took the issue to court. During a lengthy 22-month legal battle, both sides pleaded their cases.
The Frei's believed the baby was theirs, while Achane argued the adoption was illegal. Achane's lawyers fought the battle fervently, and a court eventually ruled in their favor.
THEY WERE SATISFIED WITH THE JUDGE'S RULING
In 2013, the father was finally reunited with his daughter. Achane expressed: "There is no court order saying [the Frei's] have the right to my child. I just won the case. I want to get my daughter and raise my daughter."
Achane's lawyer, Mark Wiser, was grateful for the judge's ruling and shared that it was the "first known case where the Utah State Supreme Court has removed a child from an [adoptive parent's] home and returned the child to the ... legal father."
MAKING UP FOR THE LOST TIME
The father was heartbroken to have missed out on his child's first phase of life. However, he was looking forward to making up for the lost time with his daughter, who he renamed Teleah.
The court ruling saddened the Frei family, and they desperately wanted to keep their adopted child. However, Achane knew he had won the case, and he added: "I'm just happy right now. I'm with my daughter. It's about time."
ANOTHER MAN FIGHTS FOR CUSTODY
When mothers give birth, their partners can't always be present, which has led to many issues in the past. A U.S. soldier stationed in South Korea believed his son had died during childbirth, and he was devastated.
However, Steven Garcia's wife lied to him. In 2018, she gave the baby away and later revealed the child was not his. Despite this, Garcia wanted to father the infant because he was an adoptee himself, and he hoped to give the baby a good upbringing.
Garcia and Achane were shocked by the lies their wives told them. Hopefully, they can move forward and build the families they long for in the future.
Please fill in your e-mail so we can share with you our top stories!