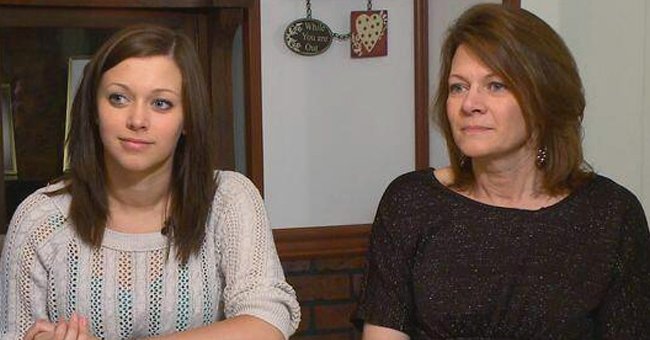 Twitter.com/FCN2go
Mother Gives Daughter up to Save Her from Homelessness, Goes to Her Wedding 22 Years Later
A poor, unemployed, and homeless woman with two kids decided to do what she thought was the best for her children and gave up the youngest for adoption.
Little did she know that she would see her daughter again and that life had different plans for them. After 22 years, mother and daughter reunited.
When Kelly Gallant had her baby in 1991, she was lost and confused because she did not know how she was going to take care of another baby.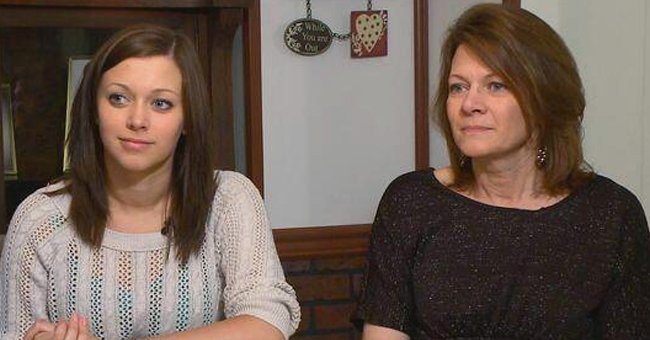 Mother and daughter in an interview after their reunion | Twitter.com/FCN2go
Gallant knew that in her state of homelessness and unemployment, she would not be able to give her baby girl the best life that she deserved.
After all, she also had two kids to cater to, and a baby would be more demanding. Gallant had no other choice but to choose the adoption route.
She chose a loving family, who also had two other kids, but she could not let go when it was time. Unfortunately, the nurse told her that it was too late to change her mind.
A MOTHER'S LOVE IS ETERNAL
Having let go of her youngest, Gallant continued to care for her other two children, but she never stopped loving the child that she had to give up and tried to let her know. She said:
"Every day was difficult. I prayed for her the entire time."
Not only did she pray for her, but Gallant also sent birthday cards and letters to her daughter Carrie Ruegsegger every year. However, most letters did not get to Carrie because the adoption center closed down.
A DAUGHTER'S MISSING PIECE
Despite having a great childhood and a loving family, Carrie grew up feeling like a part of her was missing, but she could not figure it out.
Carrie started searching for her birth mother when she got to middle school. Unfortunately, there were stumbling blocks as the hospital where she was born had no record of her.
She called the courthouse and got nothing as well. On hitting this dead end, Carrie, who held no grudge for her birth mother, gave up her search and moved on with her life.
In February 2014, Carrie became a mother, and when she held her baby in her arms, the new mom realized how difficult it must have been for her mother to give her up.
Carrie knew she would never give up her son, Bill, like that and understood that her mother was a strong woman to have made the tough decisions she made.
With renewed vigor, Carrie decided to continue the search for her mother even though she did not know how to go about it. Also, she wanted her mom to be there for her on her wedding day.
THE BLESSINGS OF TECHNOLOGY
Carrie spoke with her manager about her search, and the manager gave her a suggestion she initially thought was a dumb idea.
Her manager had asked her to write a letter and post a picture of herself holding the letter on Facebook. Carrie did just as her manager suggested, and within two days, hundreds of Facebook users reshared her image.
One Facebook user, Aleshia, saw Carrie's post and decided to reach out to Carrie via email. Aleshia sent a picture of herself to Carrie because she believed Carrie was her sister.
When Carrie received the email, she could also see their striking resemblance. They shared the same nose, eyes, and features.
Aleshia also sent a picture of Carrie to Gallant, and when Gallant received the email, she kept looking at the picture and knew it had to be the daughter she had given up.
After a few weeks, Carrie finally met with her birth mother in April 2014. When they met, Carrie recalled:
"I don't even think we said hi. We just said, 'I love you. I've waited so long to meet you.'"
Their reunion is a memory that will last a lifetime for Carrie. Gallant fulfilled Carrie's dream of having her birth mother at her wedding. Mother and daughter now live a three-hour drive from each other and text each other almost every day.
Please fill in your e-mail so we can share with you our top stories!