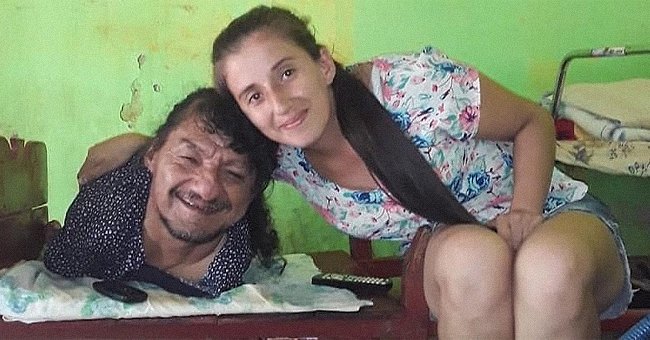 Pablo Acuña and his daugher | Source: twitter.com/Soy_Actitud
Dad without Arms and Legs Raises 2 Daughters after Their Mom Abandoned Them as Babies
One dad's heart broke as the woman he loved abandoned him and his babies. He looked after his daughters to the best of his ability. But was he able to raise them the way they deserved, even with his limitations?
Love, loyalty, and a sense of communal support -- these values are unfortunately scarce within our current society.
But, that does not mean people who stand for these values do not exist. There are more of them than we think. In fact, their influence pours down into every generation.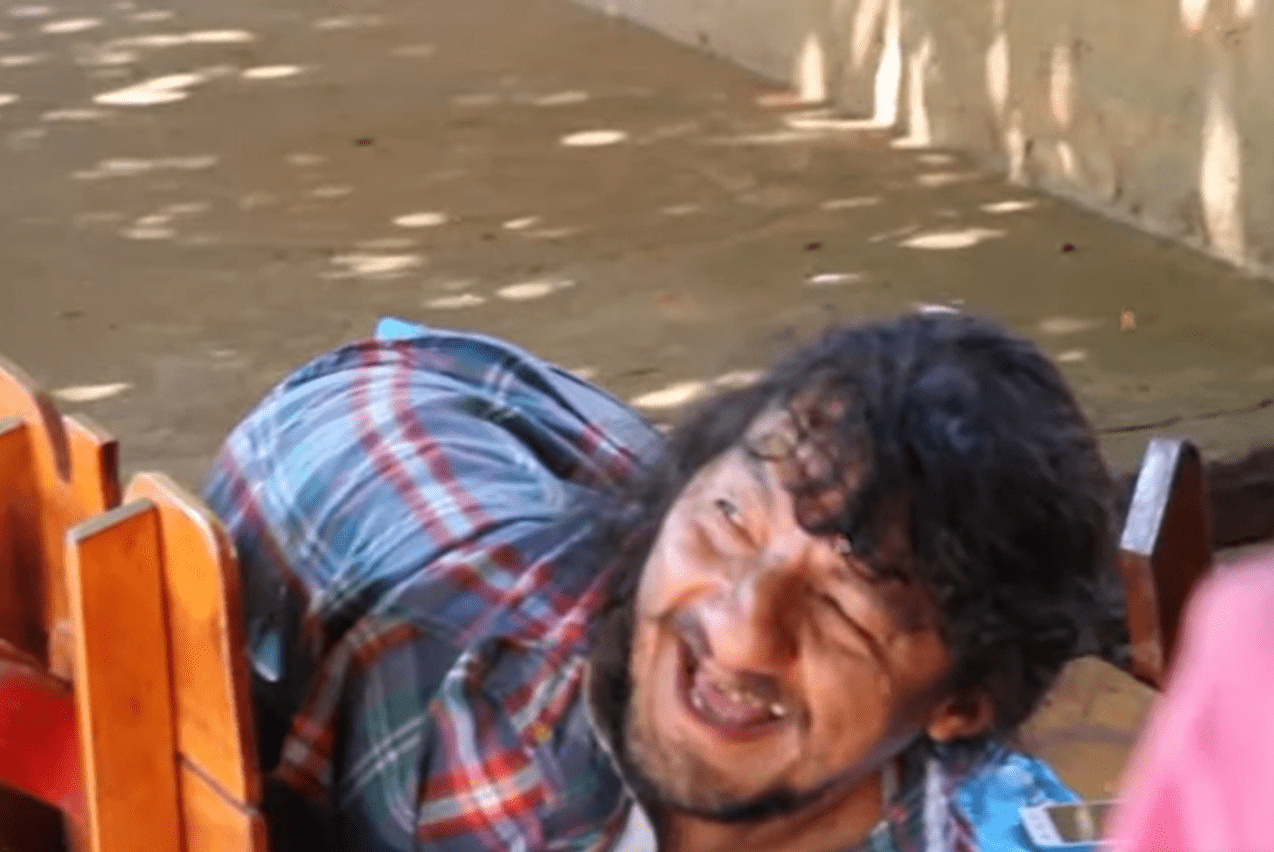 Pablo Acuña.┃Source: youtube.com/Los Capitanes HD
The Matriarch
One Paraguayan family's beautiful sense of devotion began with the wise Doña Ignacia, who was reportedly 90 years old in 2021.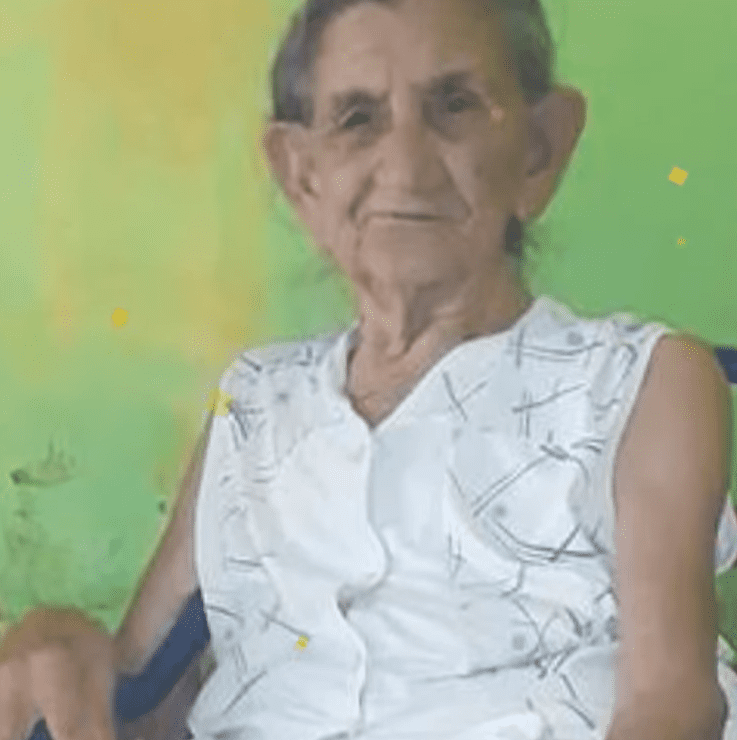 Doña Ignacia.┃Source: youtube.com/Los Capitanes HD
As a mother does, she stood and continues to stand by her son Pablo Acuña. Her boy has struggled since the day he was born. Speaking about Acuña's challenges, she remembered:
"I quickly realized that my son, at an early age, wasn't growing much."
She spoke about how she and her husband tried to find medical help or answers when he was a kid.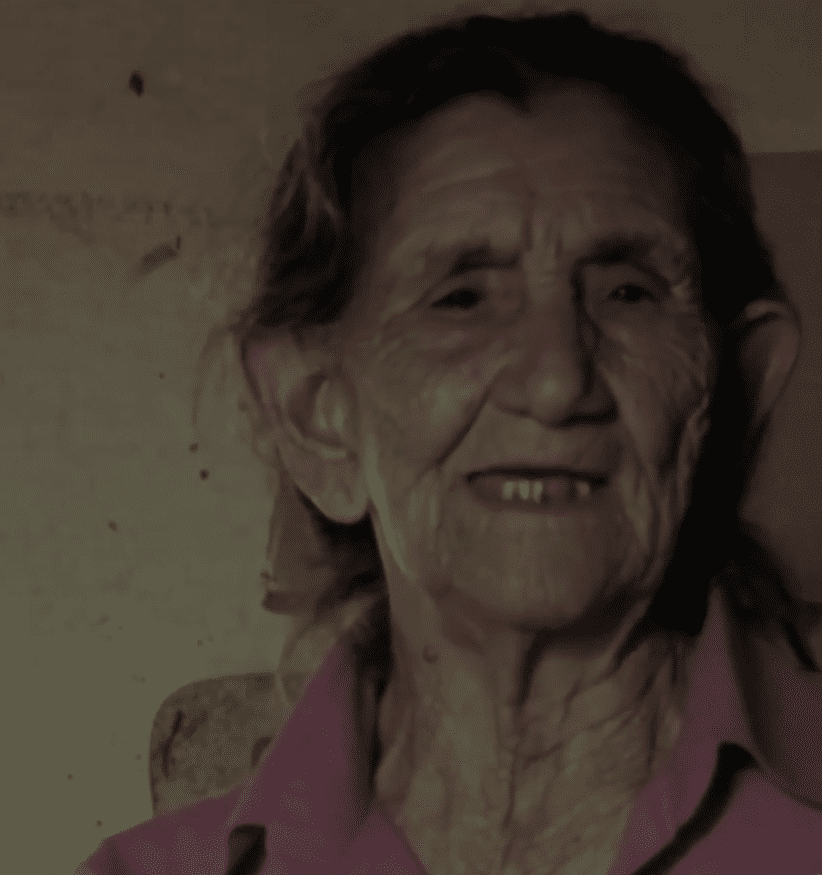 Doña Ignacia.┃Source: youtube.com/Los Capitanes HD
The mom recalled that her husband took him to the hospital as she looked after the other children. She said:
"He was in the hospital for two or three months, then he [the father] brought him back just like when they left."
Her son has an inborn disease, leaving his limbs unable to grow. Of course, his mom looked after him as a child. But, it did not end there.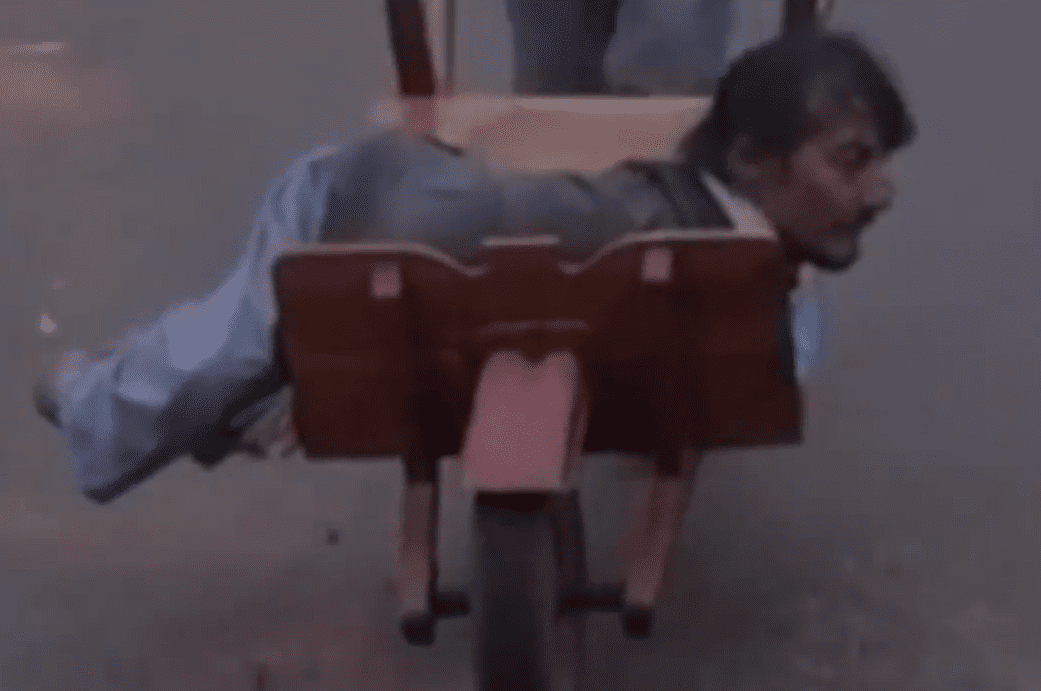 Pablo Acuña being transported in a wheelchair.┃Source: youtube.com/Los Capitanes HD
As he grew older and faced more hurdles beyond his disability, Ignacia remained solid in her support and care.
Acuña lives his life in a wheelchair, relying on others to move him around. But, he has inherited his mother's beautiful spirit. A smile remains on his face no matter what.
This smile remained even when the woman who gave birth to his two daughters walked out the door, never returning.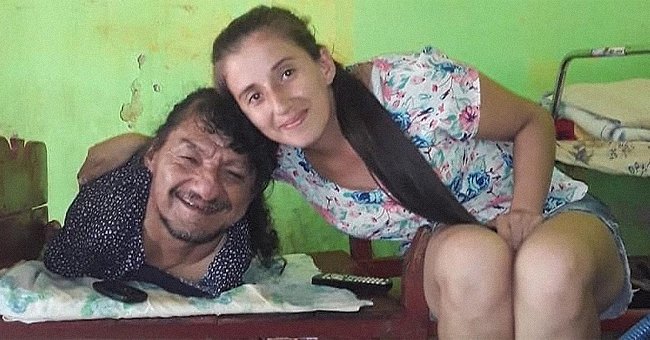 Pablo Acuña and one of his daughters.┃Source: twitter.com/Soy_Actitud
An Unforgettable Dad
With his mom's undying support, he raised his daughters to be incredible women. Both are now in their twenties, and one daughter, Elida, spoke lovingly about her father.
Elida explained that although he never went to school, he is intelligent and wise. She stated that he is always happy and that she looks up to him.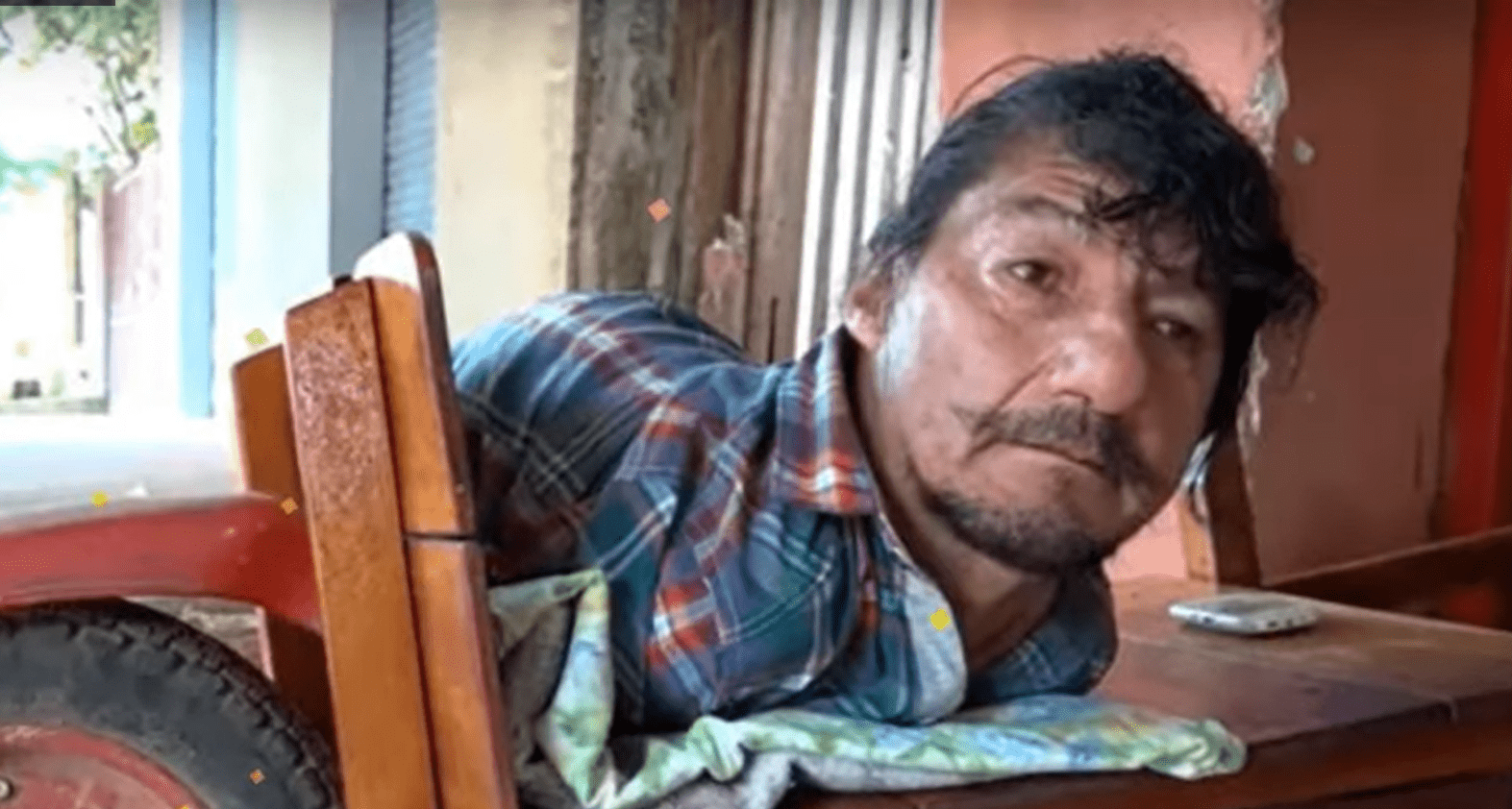 Pablo Acuña.┃Source: youtube.com/Los Capitanes HD
Because of this love for her father and her grandmother's slowly growing inability to look after him, she returned from her new life in Argentina to look after him. She said:
"My dad is my world. He is my friend... he is the best dad in the world. That's why I left my life in Argentina and came to stay. To be able to take care of him because, my grandmother can no longer do it because she is already old."
Once again, the spirit of support, strength, and unconditional love has traveled down to another family member.
This strength of character is all thanks to her father, who has not only endured instead, has done so with endless positivity.
Doing All He Can
Acuña and his family deeply love one another, and their actions reflect this. One grandfather embodied this familial love as well.
He went to great lengths to ensure his grandchildren went to bed with full stomachs. Grandfather Don Armando, who resides in Guadeloupe, Mexico, has a knack for art.
Using this gift, he sells his drawings on the street to provide for his family -- something no elderly individual should have to do. On one occasion, he was struggling and almost in tears. Don Armando was in dire need of milk for his grandkids.
But luckily, Hector Villanueva came across him, filming the interaction and sharing it on Facebook. Villanueva bought all his Virgin of Guadalupe drawings, leaving the elderly man sobbing.
Family -- whether it be moms, dads, grandmothers, grandfathers, daughters, and more -- is a source of untouchable love and strength. Let us remember to cherish them.
Please fill in your e-mail so we can share with you our top stories!
The information in this article is not intended or implied to be a substitute for professional medical advice, diagnosis or treatment. All content, including text, and images contained on news.AmoMama.com, or available through news.AmoMama.com is for general information purposes only. news.AmoMama.com does not take responsibility for any action taken as a result of reading this article. Before undertaking any course of treatment please consult with your healthcare provider.