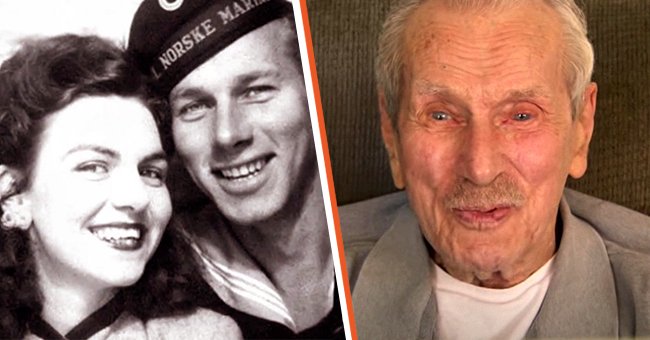 youtube.com/Inside Edition
Grieving Widower Gets a 72-Year-Old Love Letter from His Wife after Losing Her
Sometimes we get a cute message from someone we care about -- the ping on our phones provides us with a spurt of dopamine. But, one man had to wait over seven decades for his message. How would he react when he read the words of his dead soulmate?
It was 2017, and Melissa Fahy and her father, Allen Cook, were remodeling her house in Westfield, New Jersey. While they were busy, they came across a crack in the attic stairs.
But, inside of what looked like simply an issue to be fixed revealed a treasure worth more than any money could buy.
FINDING THE ORIGINAL RECIPIENT
This old and weathered envelope was marked with "return to sender." They were both overtaken by curiosity. Cook's son-in-law began to read the letter inside the envelope.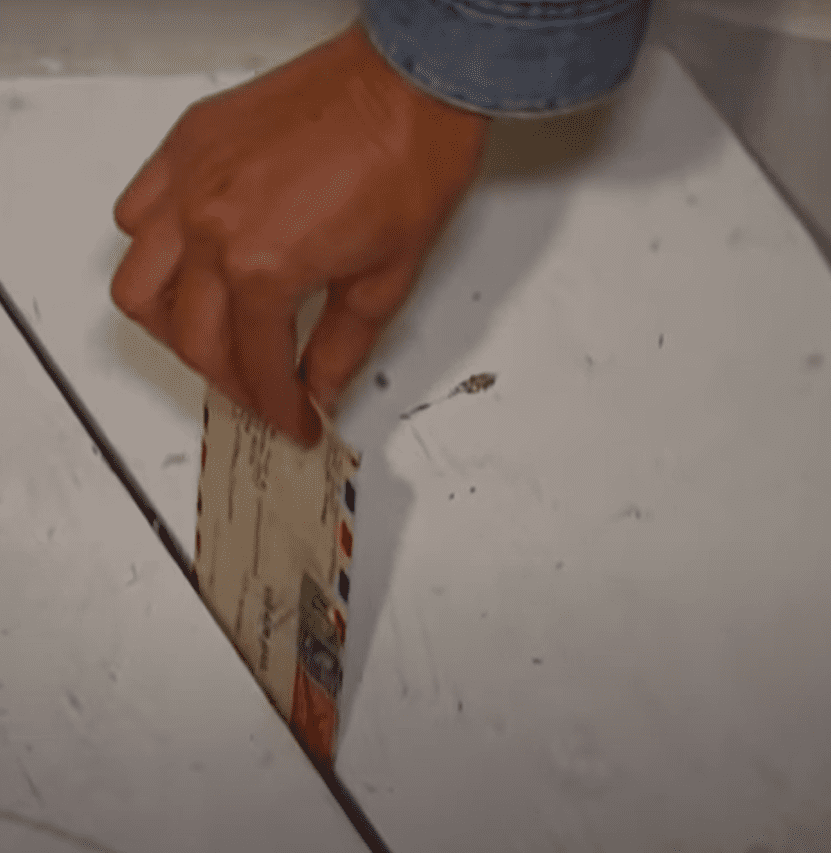 Melissa Fahy pulling the letter out of a crack in the attack. │ Source: youtube.com/Inside Edition
The father remembered that he found its contents "unbelievable." He and his daughter knew they had to find the recipient of this letter written almost a century ago. As Fahy said:
"After I read it, I just knew I had to get it back to where it belonged to; the rightful family."
And so, with her layman detective skills, she used the internet and managed to track down the son of the original recipient who lived in California.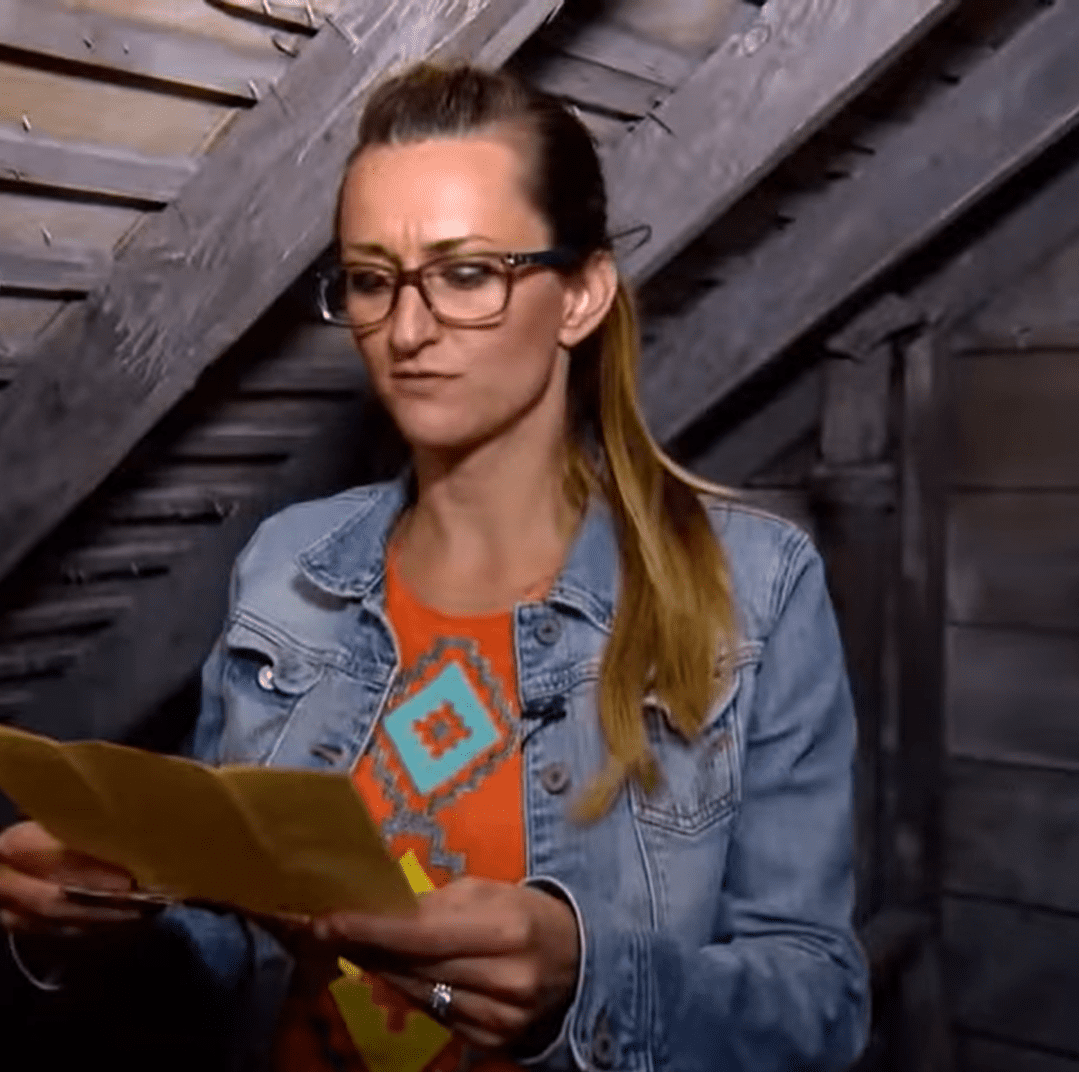 Melissa Fahy reading the letter. │ Source: youtube.com/Inside Edition
A MISSED DECLARATION OF LOVE
The letter, written in May 1945, was addressed to a now-elderly man Rolf Christoffersen. By 2017, when he received the vintage note, he was 96-years-old.
This letter was written for him by none other than his late wife. The then-pregnant Virginia Christoffersen wrote the note while pining for her husband. The widower was away as a World War Two sailor in the Norwegian navy.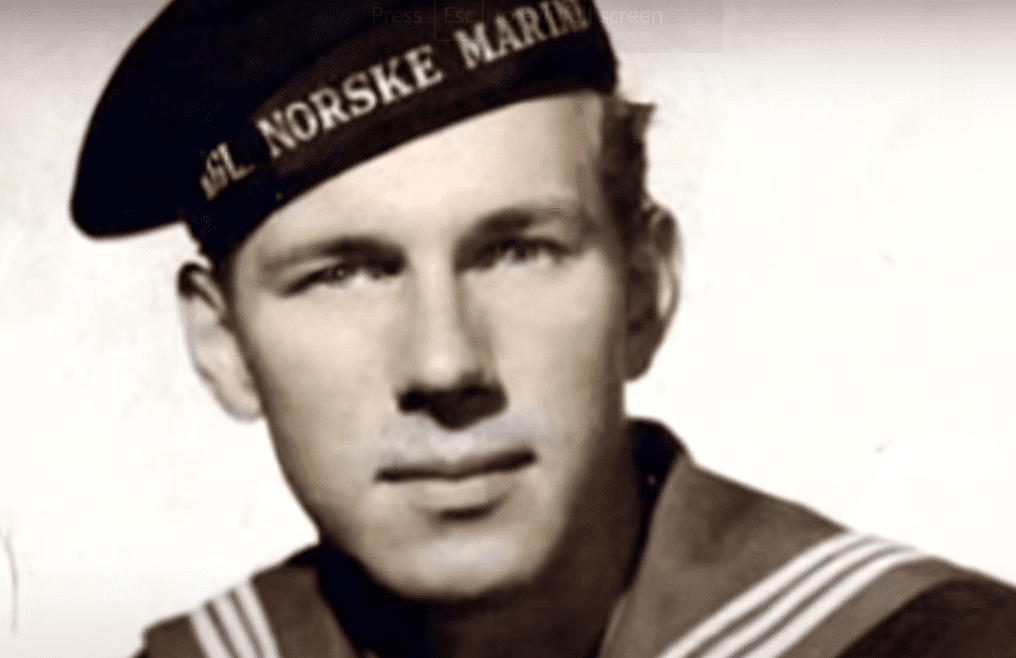 Rolf Christoffersen when he was younger in his navy uniform. │ Source: youtube.com/Inside
If finding this letter wasn't enough, Rolf's son chose to read it to his dad on the sixth anniversary of his mother's death -- an emotional affair. Part of it read:
"I love you, Rolf, as I love the warm sun, and that is what you are to my life, the sun about which everything else revolves for me."
She penned that she was proud and happy to be having his baby and spoke about how important he was to her. Virginia also stated that she felt like she was in heaven when they were together.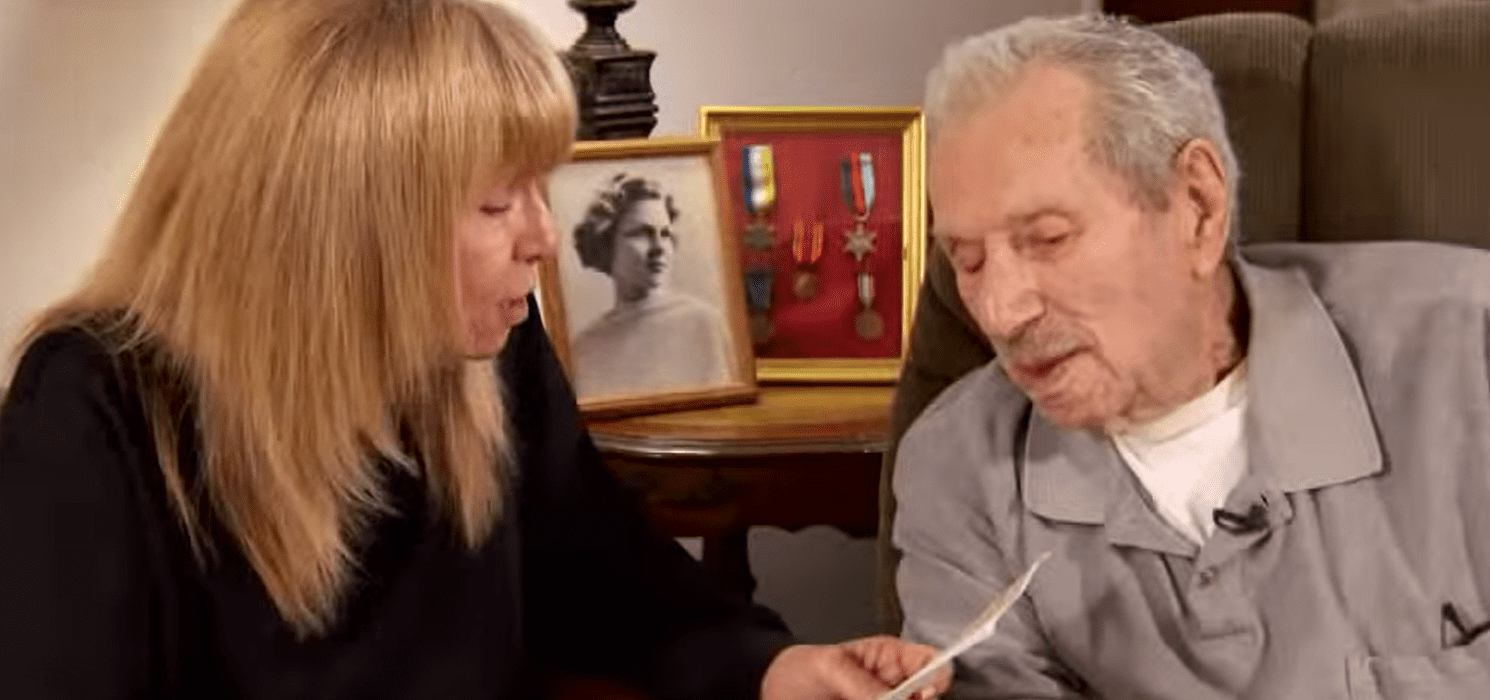 Rolf Christoffersen listening as his daughter read the letter. │ Source: youtube.com/Inside Edition
EMOTIONS ALL OVER THE PLACE
Rolf was grateful, thanking Fahy for bringing this long-lost letter to his attention. Speaking about the experience herself, Fahy said:
"He couldn't believe that I reached out and tried to find him and return the letter that belonged to him."
His son was also overwhelmed by the experience. He teared up as he spoke about how meaningful his late mother's words were to him.
The older man was also in disbelief, stating that he was taken aback by this letter given to him after such a long time. In his own words:
"I was so surprised after all these years. I was very happy to find out that a letter like that existed. I am still very emotional."
Rolf's wife may be gone. But that doesn't mean he can't feel her presence through what she left behind in such a beautiful letter, reminding him of her everlasting love.
Whether it's WhatsApps or letters, the written word keeps up connection and provides comfort for those on different sides of the globe.
A now passed away American soldier John Gonsalves, who fought in World War Two when he was younger, tried to do so with his mother. He wrote her a letter in 1945, at 22 years old, while in the trenches.
Sadly, this son's letter got lost, and his mom passed away before it was found 76 years later. He, too, is gone from this earth now, and the only one left with his words is his widow Angelina Gonsalves. The letter read:
"Dear, Mom. Received another letter from you today and was happy to hear that everything is okay. As for myself, I'm fine and getting along okay. But as far as the food, it's pretty lousy most of the time. Love and kisses, Your son Johnny. I'll be seeing you soon, I hope."
This son and Virginia are both gone, and nothing can change that. But, their words live on as a reminder of how much they loved their family -- a warm sentiment their relatives can carry with them for the rest of their lives.
Please fill in your e-mail so we can share with you our top stories!