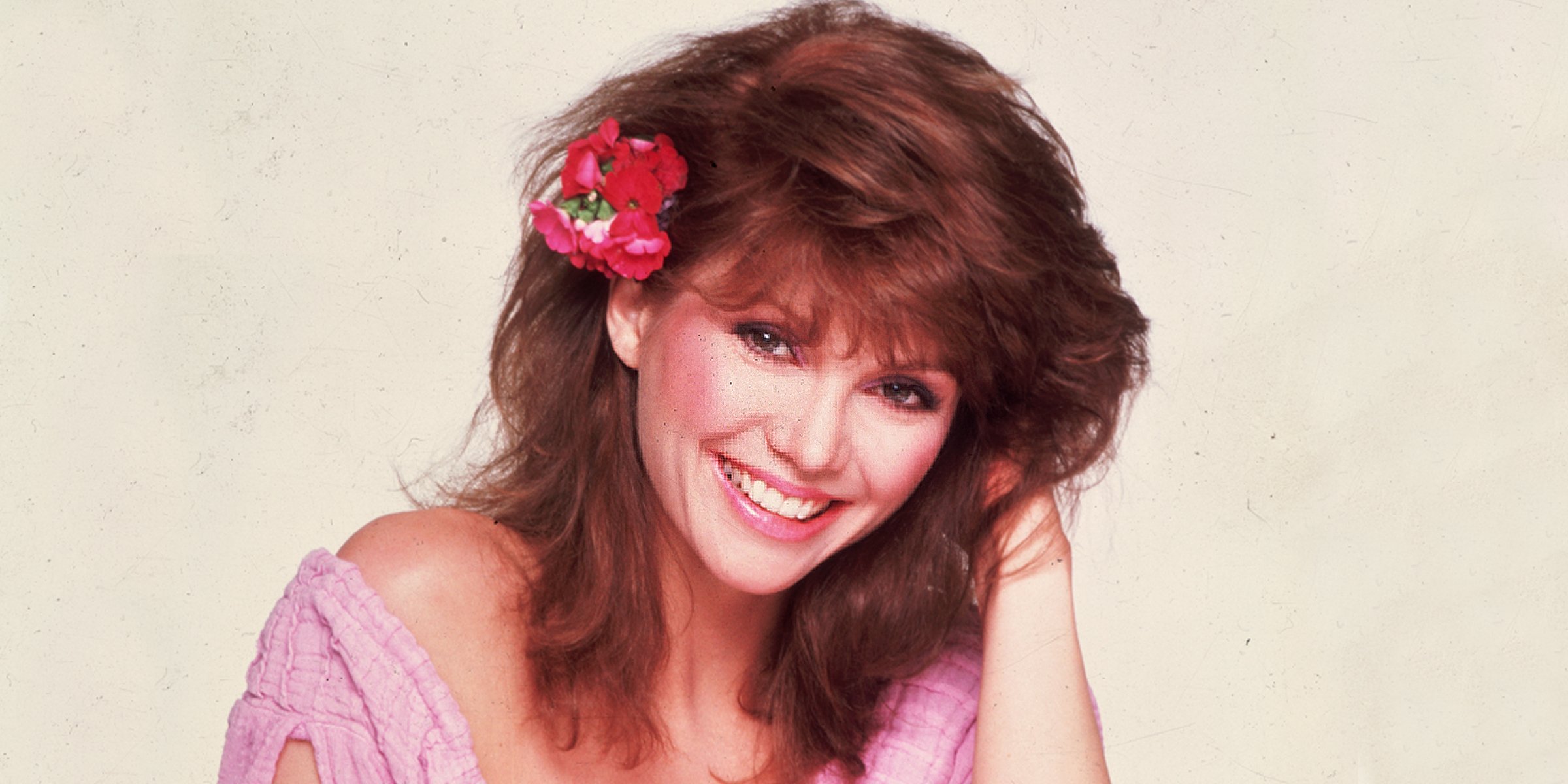 Getty Images
'Dallas's' Victoria Principal Had 3 Loves — Her 2nd Husband Got Millions after Threatening to Expose Her
Victoria Principal's relationship with Harry Glassman has lasted from 1978 to date. Following their divorce, the actress lost a considerable amount to him after he threatened to expose her secret. Find out what happened.
American Actress, Producer, and Author Victoria Principal is better known for her role as Pamela Barnes Erwing in the long-running soap opera "Dallas."
Apart from being a regular face on television, many people know Principal as a woman who had an image of a party girl and dated many men.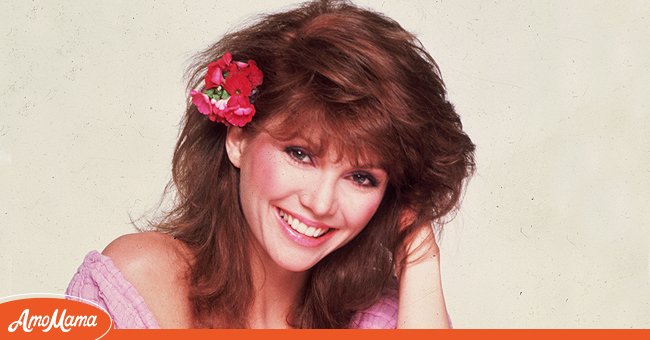 Portrait of Victoria Principal, for her role as Pamela Ewing in the TV soap 'Dallas', circa 1985 | Source: Getty Images
She was romantically involved with big names like Frank Sinatra, Lance Rentzel, Bernie Cornfeld, Desi Arnaz Jr, Mark Saginor, and Charles Schmitt.
Despite the number of relationships she has had, Principal once claimed that she had only a few genuine relationships. In her words:
"I've probably had fewer relationships than many in my 33 years, but no one will ever believe it."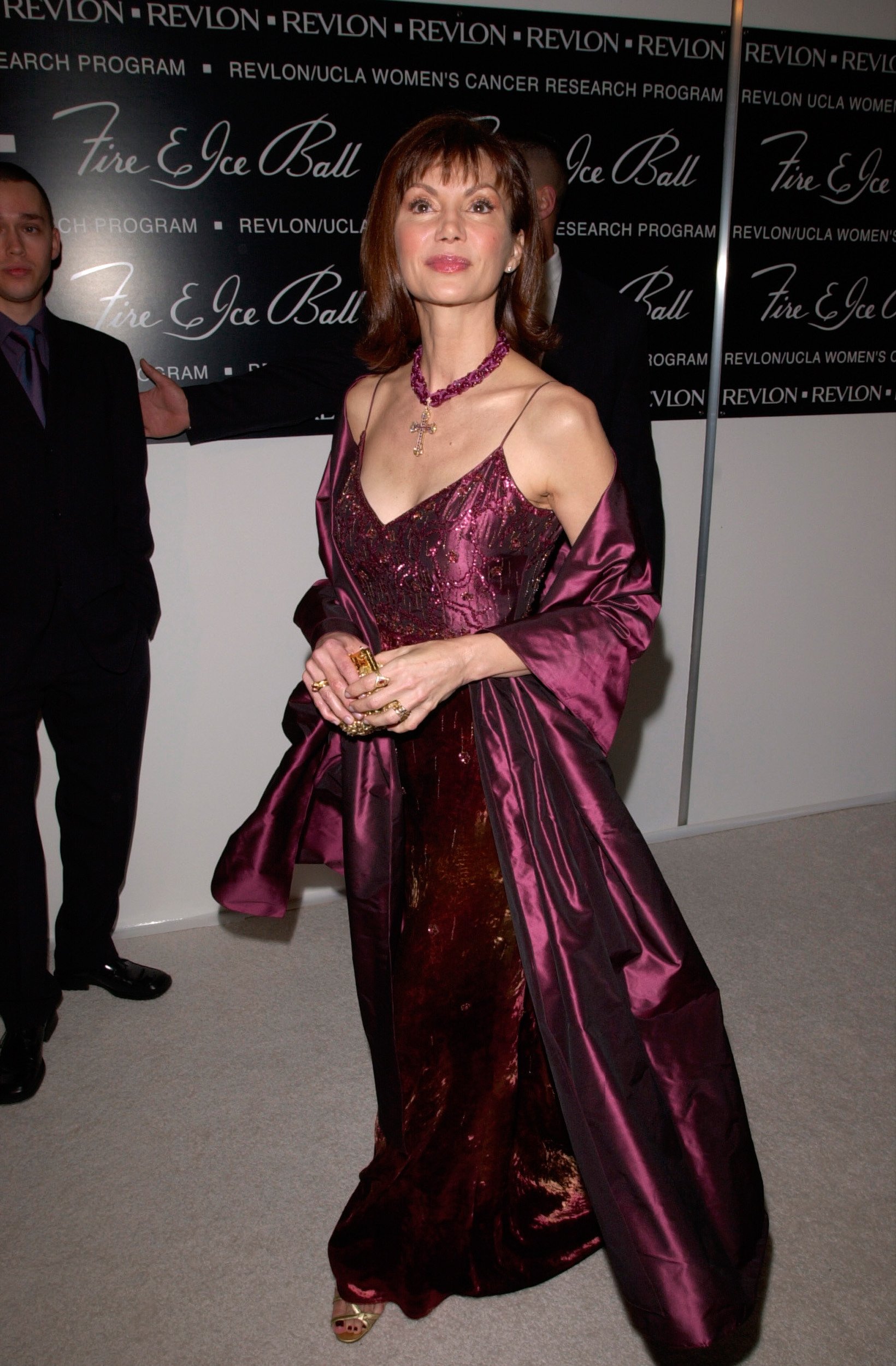 Victoria Principal at the 10th Annual Fire & Ice Ball in Beverly Hills. | Photo: Shutterstock
Since 1978, Principal is believed to have been romantically involved with only three men — her first husband, Chris Skinner, Andy Gibb, and her second husband, Harry Glassman.
Each of these romances was quite interesting, but Principal's longest was with her second husband. Here are more details about the actress's involvement with these men, especially her second husband.
VICTORIA PRINCIPAL AND CHRIS SKINNER'S RELATIONSHIP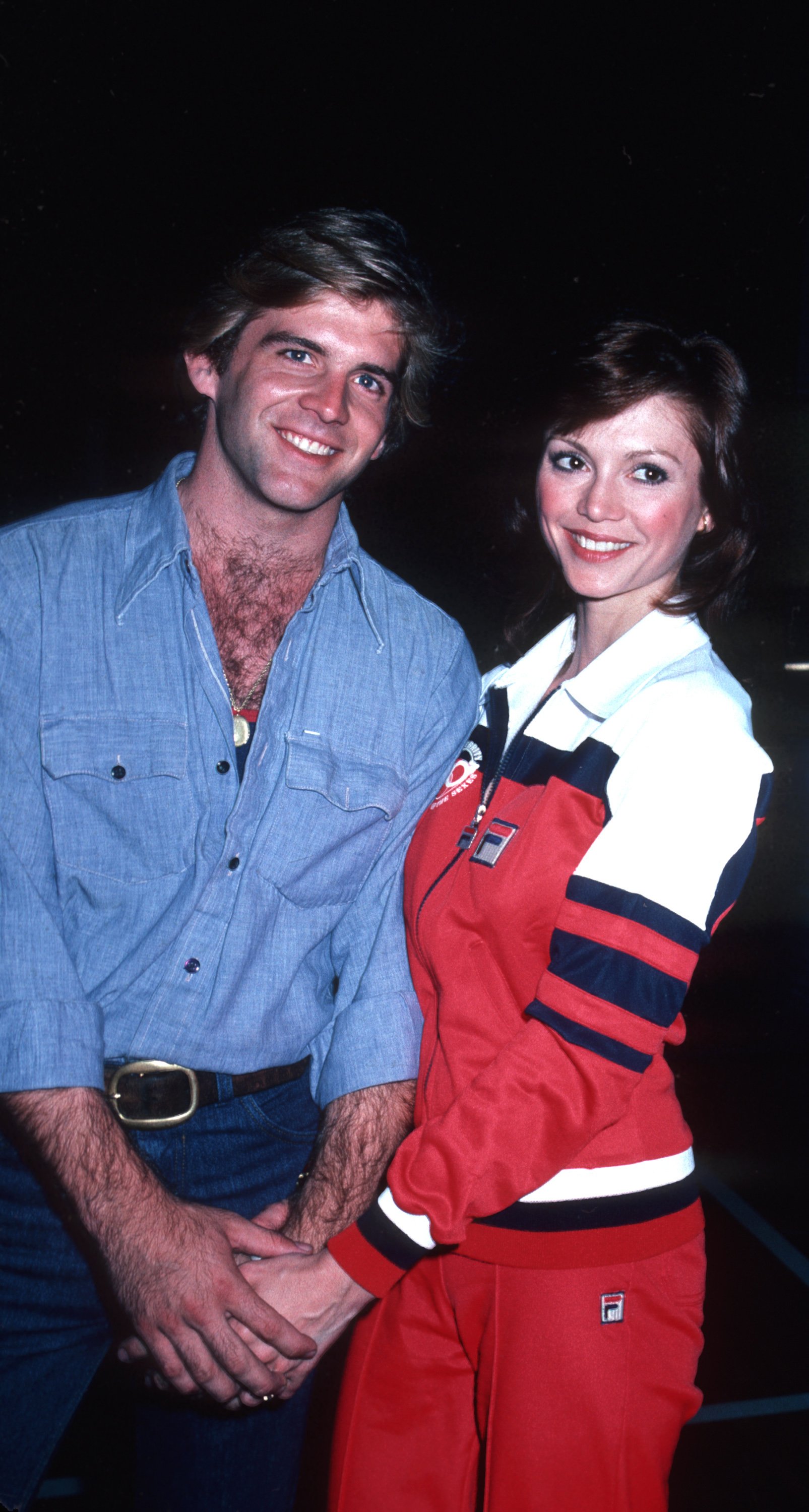 Picture of Chris Skinner and Victoria Principal on 22 March, 1980 | Source: Getty Images
Principal walked down the aisle for the first time with Chris Skinner in 1978. Even though the latter was younger by seven years, it took only three dates for the pair to know they wanted to spend a lifetime together.
Unfortunately, forever for the ex-couple was far-fetched, as their union ended 20 months later in 1980. It was revealed that Principal worked 75 hours a week, and it was too much for Skinner to cope with. Speaking about the divorce, the actress confessed:
"We married just before the incredible upsurge in Dallas' popularity. It was good for the first year and more, but he finally realized he wanted a more traditional marriage with a lady more available at home."
Asides Principal's busy schedule being the cause of the divorce, there were also claims that Skinner was unfaithful in the marriage. However, to date, the speculation is yet proven to be true.
INSIDE PRINCIPAL'S ROMANCE WITH ANDY GIBB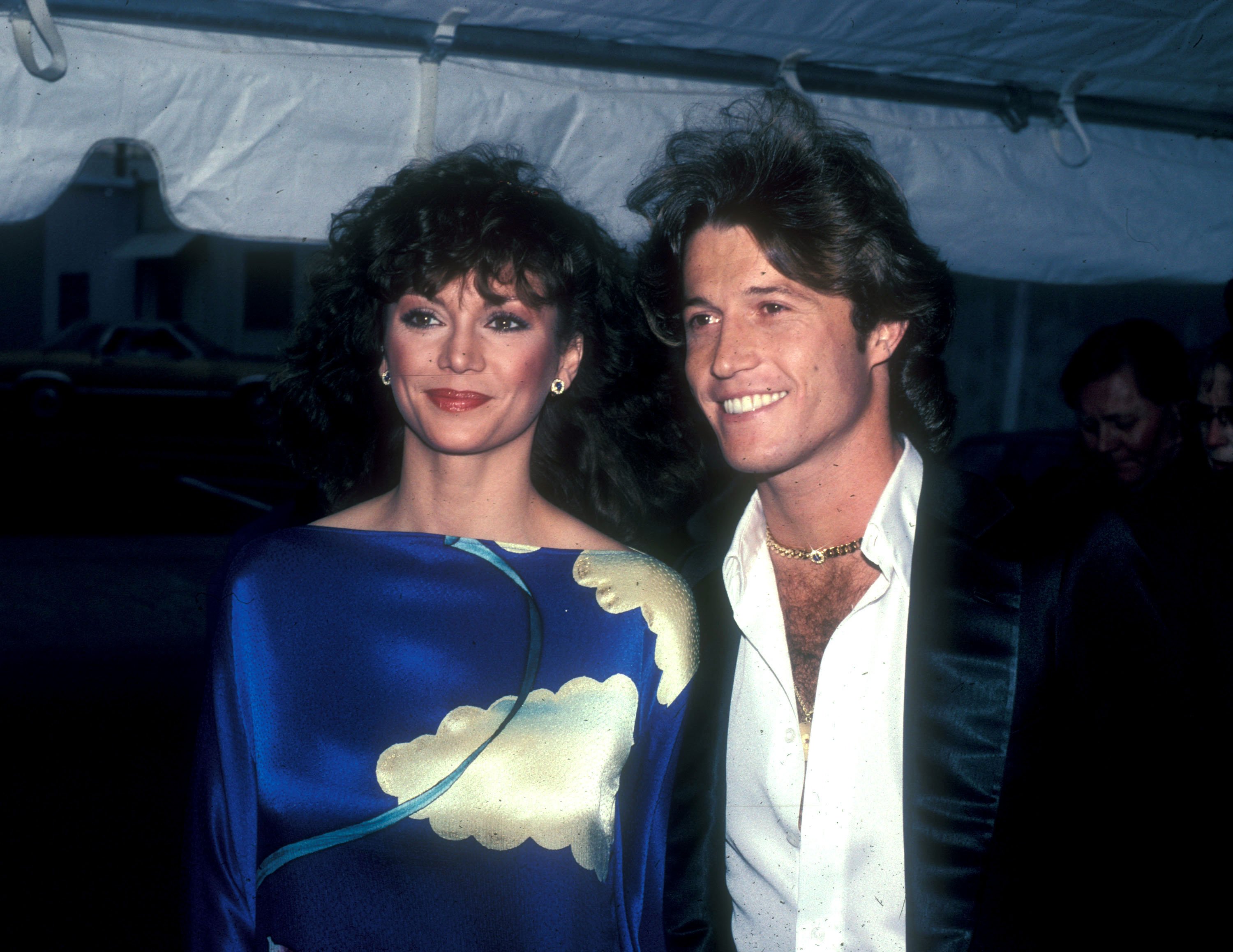 of Victoria Principal and Andy Gibb attending the 1981 Peoples Choice Awards | Source: Getty Images
Shortly after her divorce from Skinner, Principal started a relationship with Andy Gibb. The baby brother of the "Bee Gees" band was also younger than the actress.
However, his age did not prevent him from making his intentions known. Gibb would always watch "Dallas" just to see Principal, and one day, he got his wish to meet her physically.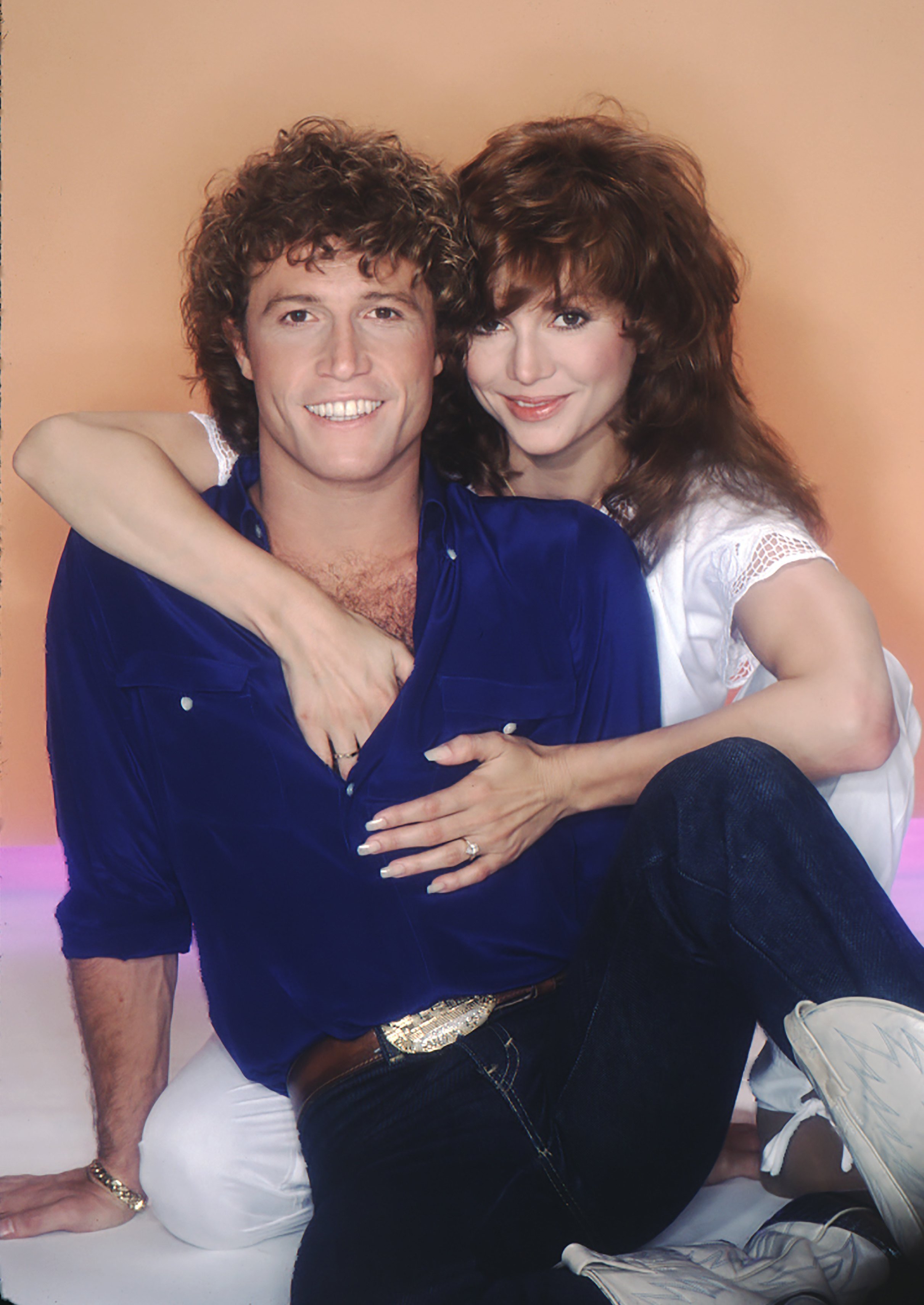 Singer Andy Gibb and girlfriend actress Victoria Principal pose for a portrait in 1981 in Los Angeles, California | Source: Getty Images
The singer was a guest on "The John Davidson Show," gushing about his admiration for Principal when she unexpectedly came on the show. Eventually, Gibb got her number, and soon, the pair started dating.
Although Principal was dating Gibb, she confessed that she did not want to do anything that would discredit her previous marriage. In her words:
"But I don't want to do anything that reflects discredit on my relationship with Christopher. That wasn't something undertaken lightly."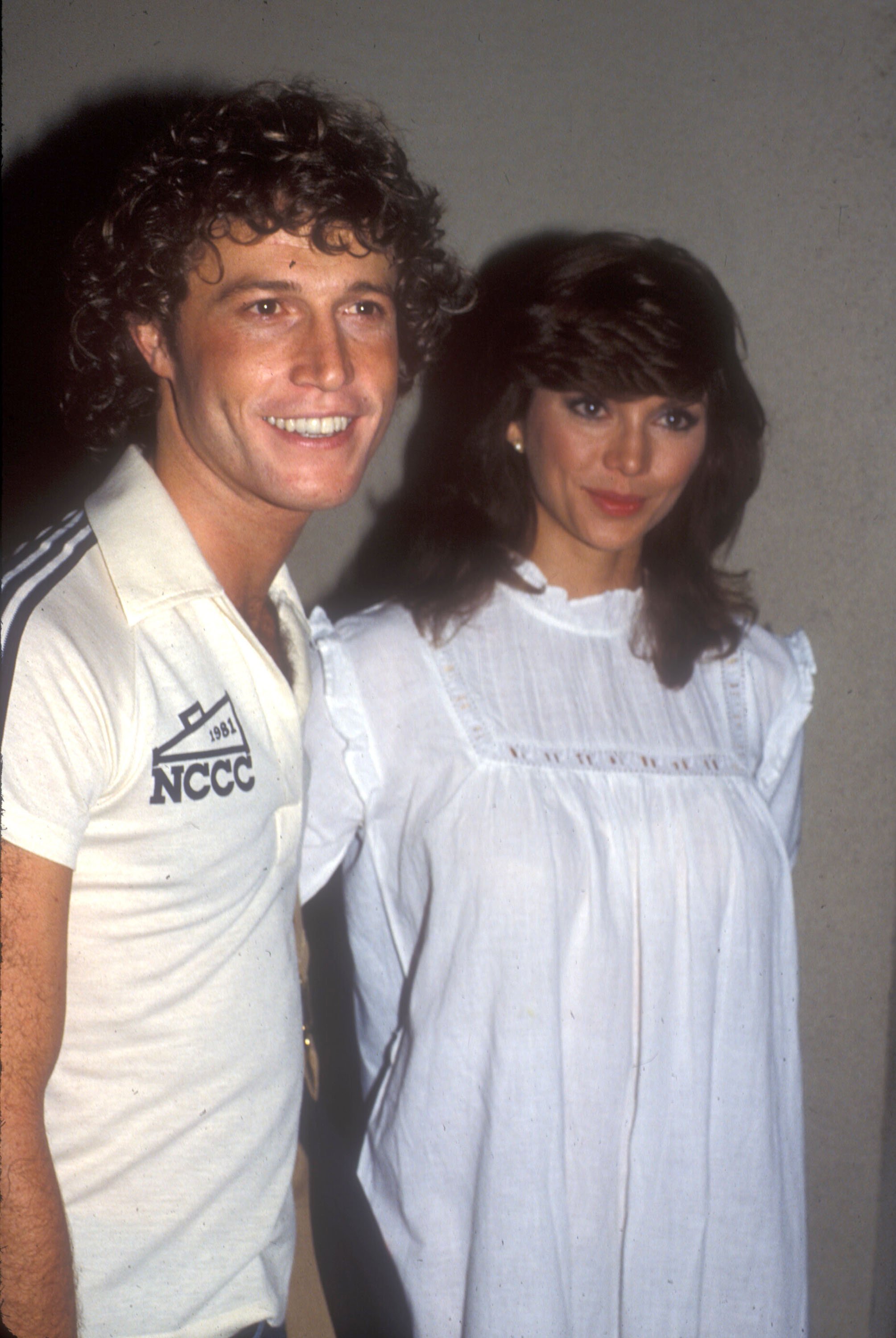 Andy Gibb & Victoria Principal at the PIrates of Penzance play in Los Angeles, California on June 3, 1981 | Source: Getty Images
So, Principal and Gibb decided to keep their romance low-key. They had discreet dinner dates and often hung out in the theatres before eventually going public.
"I anticipate that Andrew [as she calls him] and I will enjoy each other's company for a time," Principal noted. Indeed, the pair enjoyed each other's company. They even recorded a song titled "All I Have To Do Is Dream."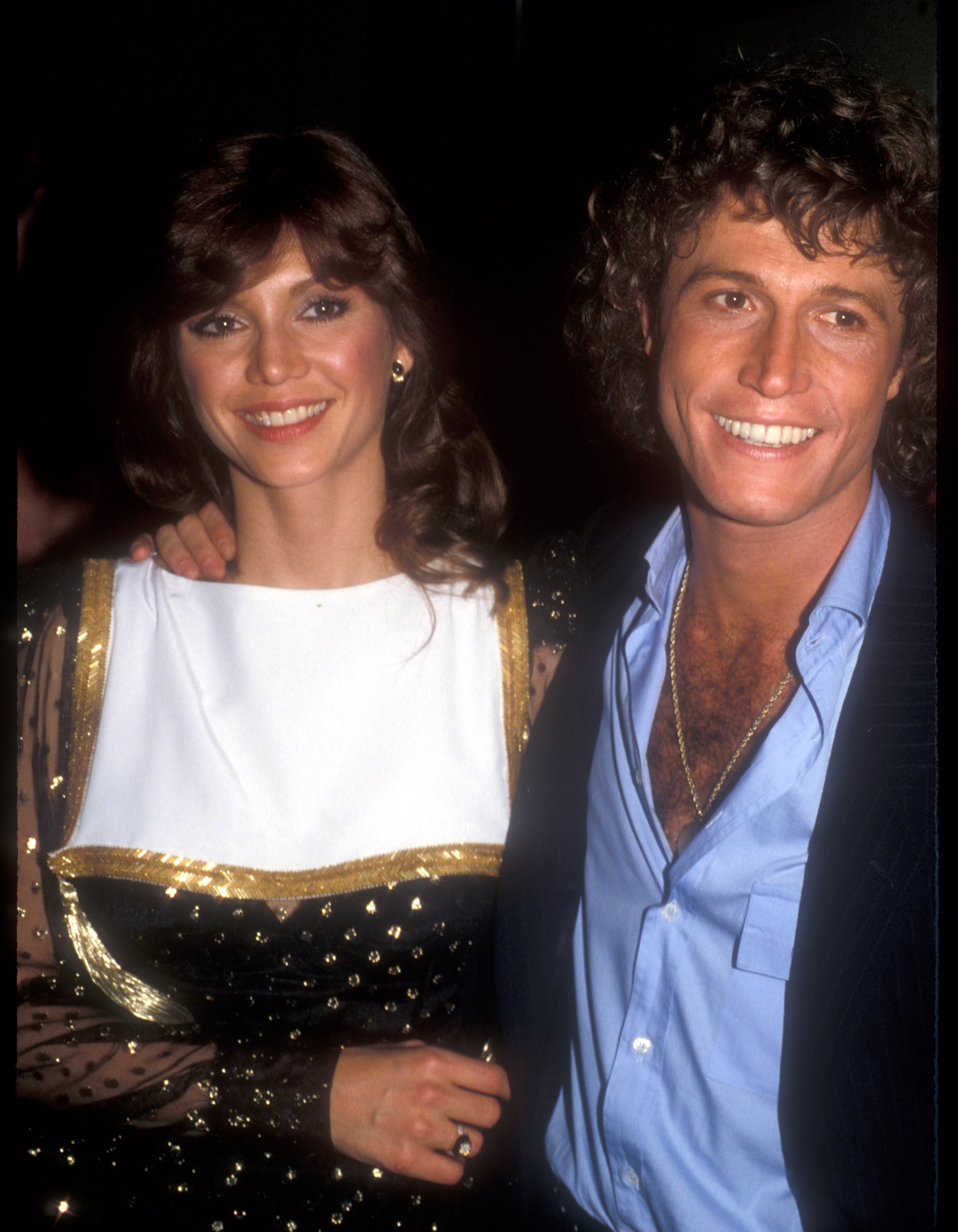 Victoria Principal & Andy Gibb at the Pirates of Penzance play opening in Los Angeles, California on June 10, 1981 | Source: Getty Images
However, it was only a matter of time before their relationship ended. Principal revealed the cause of their breakup was due to Gibb's drug addiction. "I said for him to choose between me and the problem," she said.
After the split, Principal explained that the press castigated her. They thought Gibb had become an addict because of the breakup, but she noted that they split because of his addiction. In addition, the producer made it known that irrespective of the separation, Gibb was eternally dear to her.
PRINCIPAL AND HARRY GLASSMAN'S LOVE STORY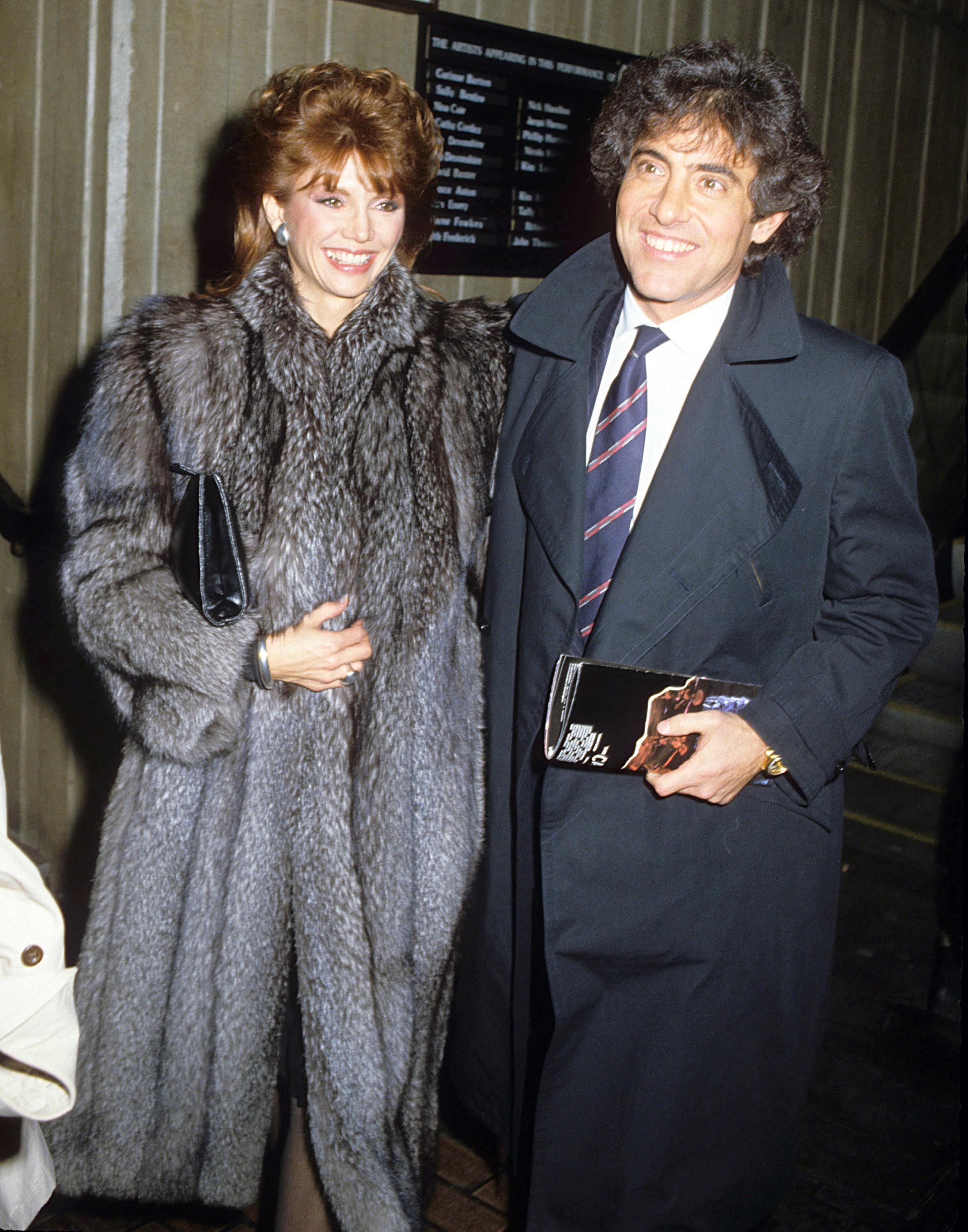 Victoria Principal with Harry Glassman on April 10, 1987 | Source: Getty Images
While going through her "emotional divorce" from Gibb, Principal found love in the arms of Plastic Surgeon Harry Glassman. During the dating stage of their romance, the surgeon was also going through a divorce.
He and his ex-wife, Jane, argued over property, including a ring she believed Glassman had bought for Principal. However, Principal swore that nothing of such had happened, adding that she bought a ring for herself on her 33rd birthday.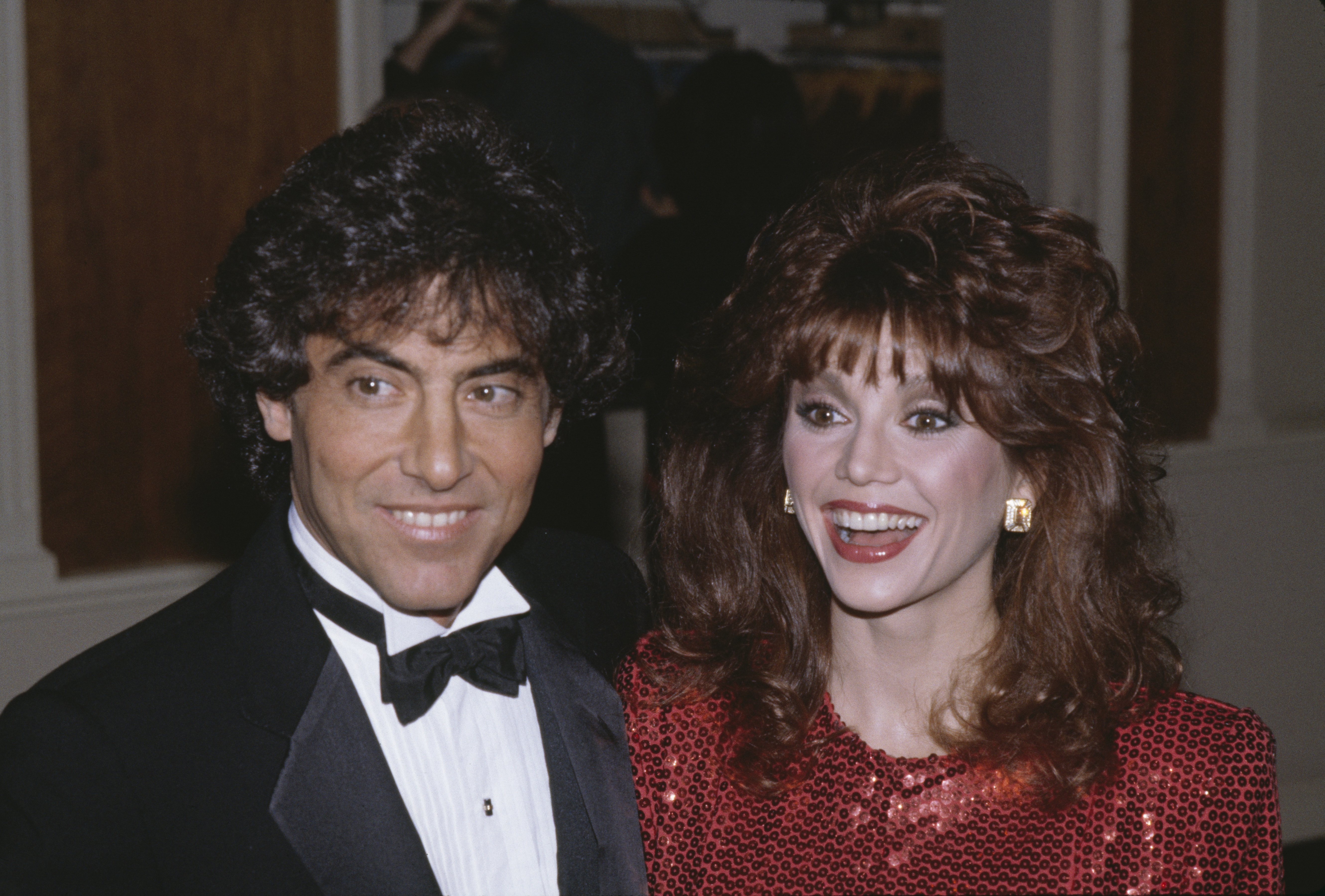 American plastic surgeon Dr Harry Glassman and his wife, American actress Victoria Principal attend the 40th Annual Golden Globe Awards, held at the Beverly Hilton Hotel in Beverly Hills, California, 29th January 1983 | Source: Getty Images
In due time, Glassman finalized his divorce and could concentrate on his relationship with the actress. The romance was going smoothly. However, the surgeon had one problem with the relationship — lack of privacy. She revealed she was wild about Harry. According to her:
"If I were going to get married, the only man in the world I would get married to is Harry."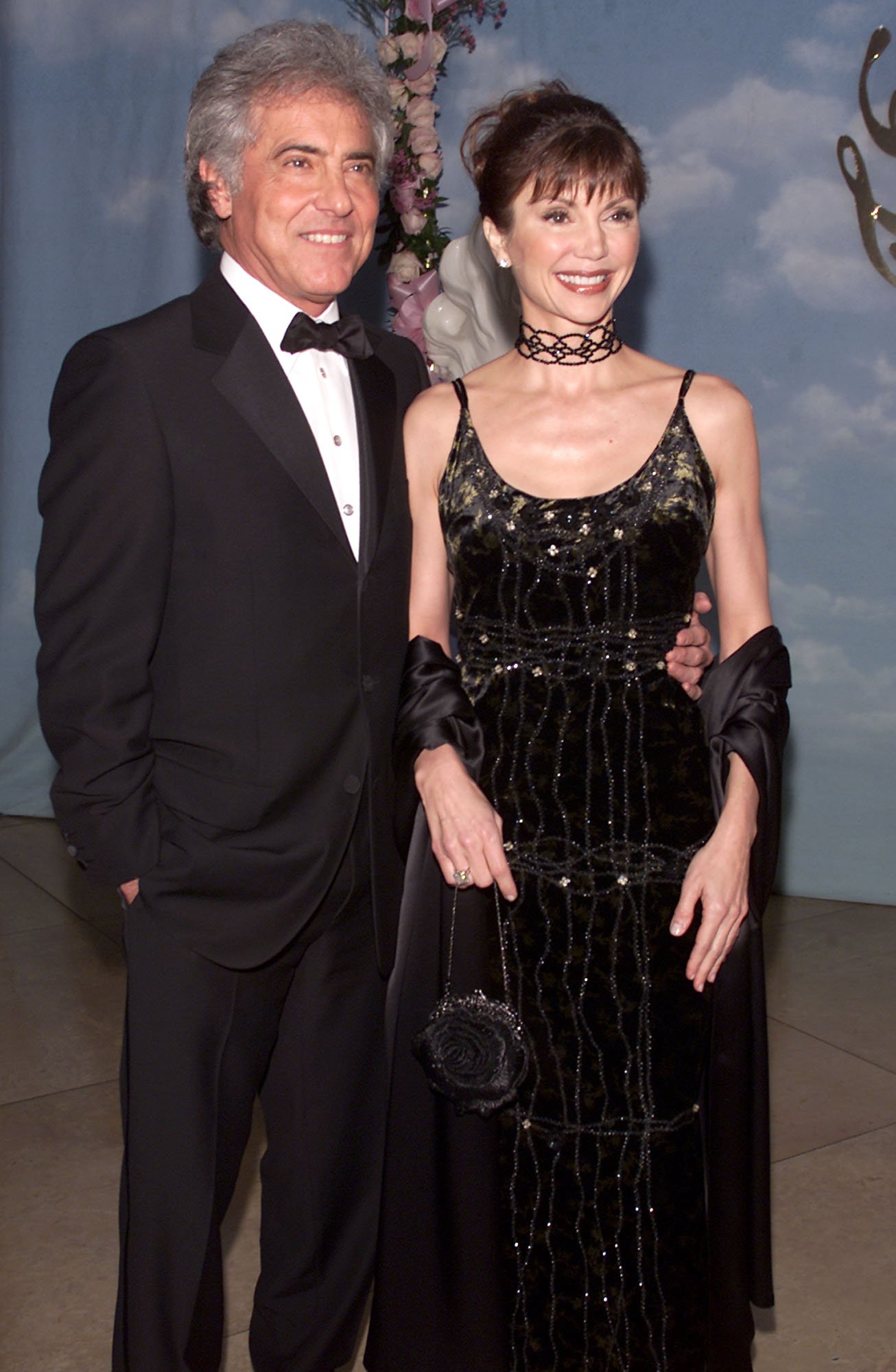 Dr. Harry Glassman and his wife Victoria Principal at the 'Carousel of Hope 2000' gala to benefit the Barbara Davis Center for Childhood Diabetes at the Beverly Hilton Hotel in Los Angeles, California | Source: Getty Images
Besides being wild about Harry, Principal was also crazy about his two kids from a previous marriage. Speaking about being a mother, the actress declared:
"I believe in having babies when you are wed."
However, Principal explained that she had no intention of getting married or becoming a mom at that moment. Nevertheless, when the time was right, the star did not hesitate to get married. Principal tied the knot with Glassman on June 23, 1985. Unfortunately, the pair's union did not yield any children.
Actress Victoria Principal with her husband, plastic surgeon Harry Glassman, circa 1990 | Source: Getty Images
At the time, rumors had it that Principal did not have any kids due to her vanity. But during an interview with TV Guide magazine, the producer debunked the rumors. She noted that she did not have children because she could not have kids.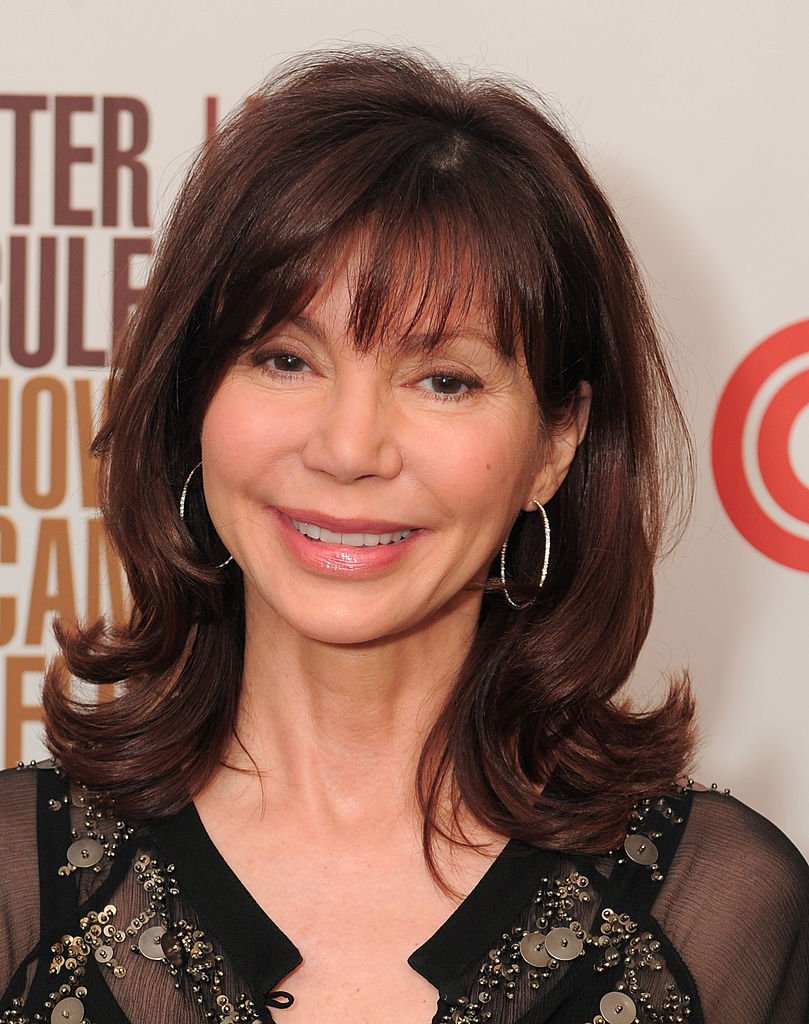 Actress Victoria Principal arrives at Larry King Live: Disaster in the Gulf Telethon held at CNN LA on June 21, 2010 in Los Angeles, California | Source: Getty Images
After being married to Glassman for almost 21 years, Principal filed for divorce. In the document filed on May 23, 2006, in Los Angeles Superior court, the actress cited irreconcilable differences as the reason for their separation.
Before their divorce, the ex-couple had been in the news due to domestic violence issues. In 2002, the police stormed Principal and Glassman's Los Angeles home after the former suffered injuries on her eye, lip, neck, and cheek after being beaten by her husband.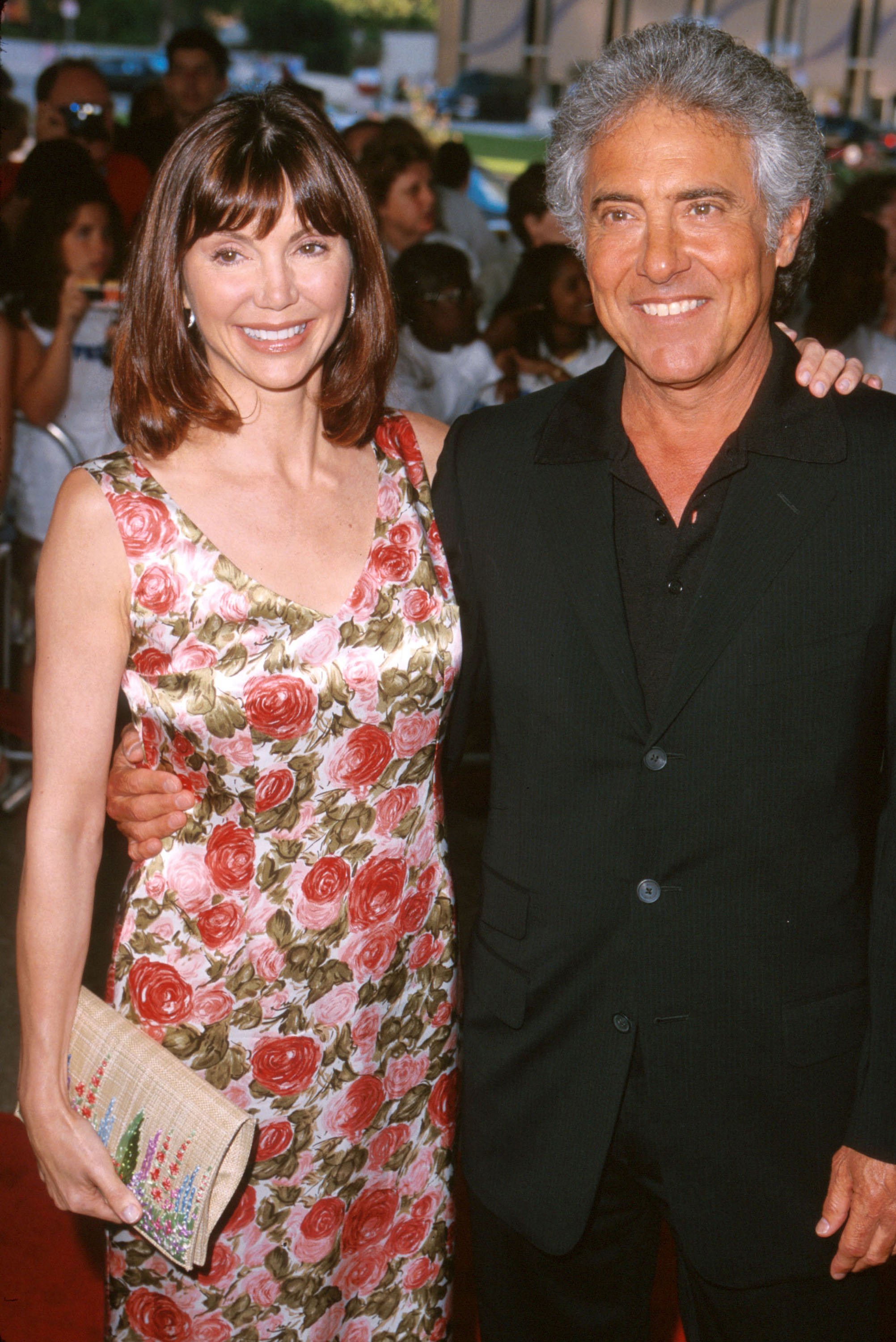 Victoria Principal and husband Dr. Harry Glassman at the premiere of 'The Patriot' on June 27, 2000 at Loews Century Plaza Theater in Los Angeles, California | Source: Getty Images
The surgeon was then arrested and charged with inflicting corporal injury but was later released after paying £35,000. The charges against Glassman were dropped, and the couple insisted their union was solid. Later on, the plastic surgeon would release a statement noting that the incident happened due to Principal's abuse of alcohol.
Although the couple made up, and their marriage looked peaceful for a few years, they could not prevent the separation from happening.
They finalized the divorce in December 2008 and agreed to split more than $50 million in assets owned by Principal, despite signing a prenuptial agreement.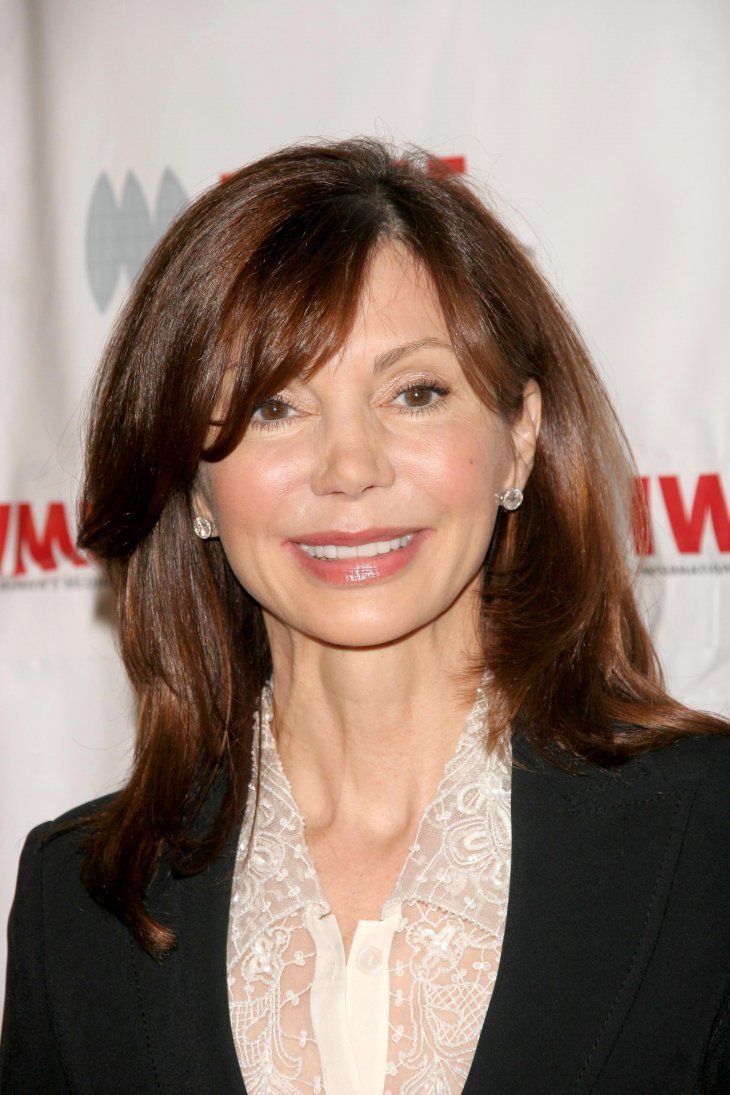 Victoria Principal at the International Women's Media Foundation's Courage In Journalism Awards. Beverly Hills Hotel, Bevelry Hills, CA.2008 | Photo: Shutterstock
There were claims that Principal agreed to give Glassman half of her wealth because he threatened to reveal the secret to her ageless look — cosmetic surgery which he performed on her.
For the actress, it would have been terrible as she always attributed her good looks to taking care of herself and eating good food. So, buying Glassman's silence was the only way to keep the secret a secret. Despite the rumors, The "Dallas" star revealed the reason for the divorce thus:
"I think it's a good judgment to invest effort in relationship that is working. And to stop doing so when you know it will never work again."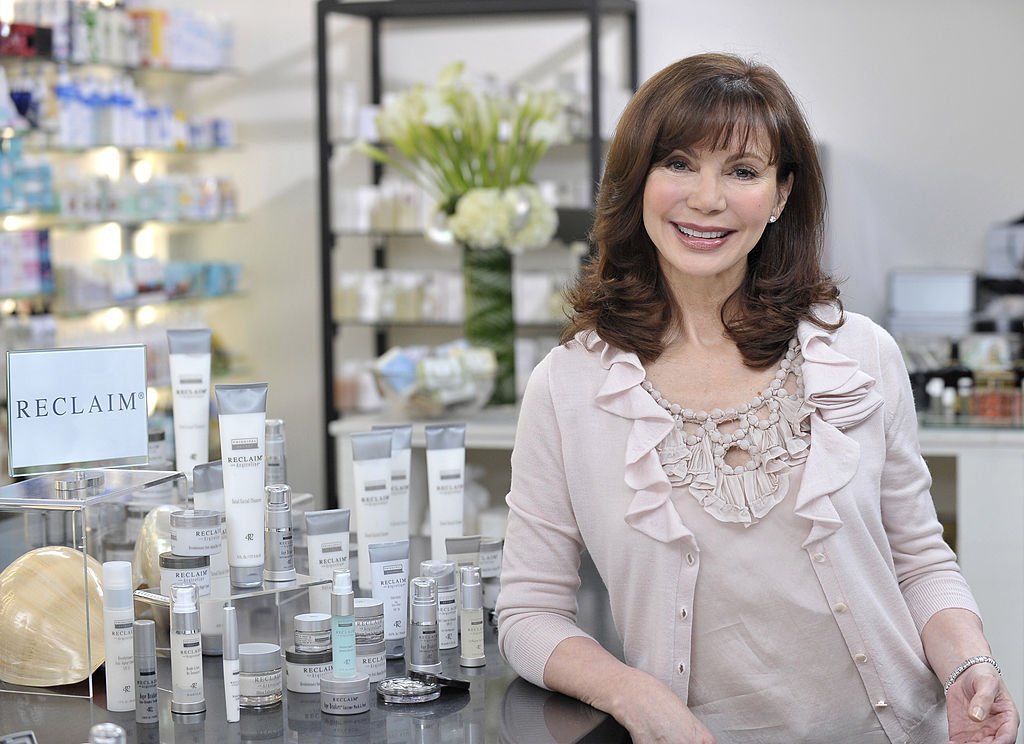 Victoria Principal attends the Day of Beauty with Principal Beauty event on November 21, 2009 | Source: Getty Images
Since the divorce, Principal has not remarried, and it is unknown if she is in any relationship. The same goes for her ex-husband, Glassman.
Please fill in your e-mail so we can share with you our top stories!