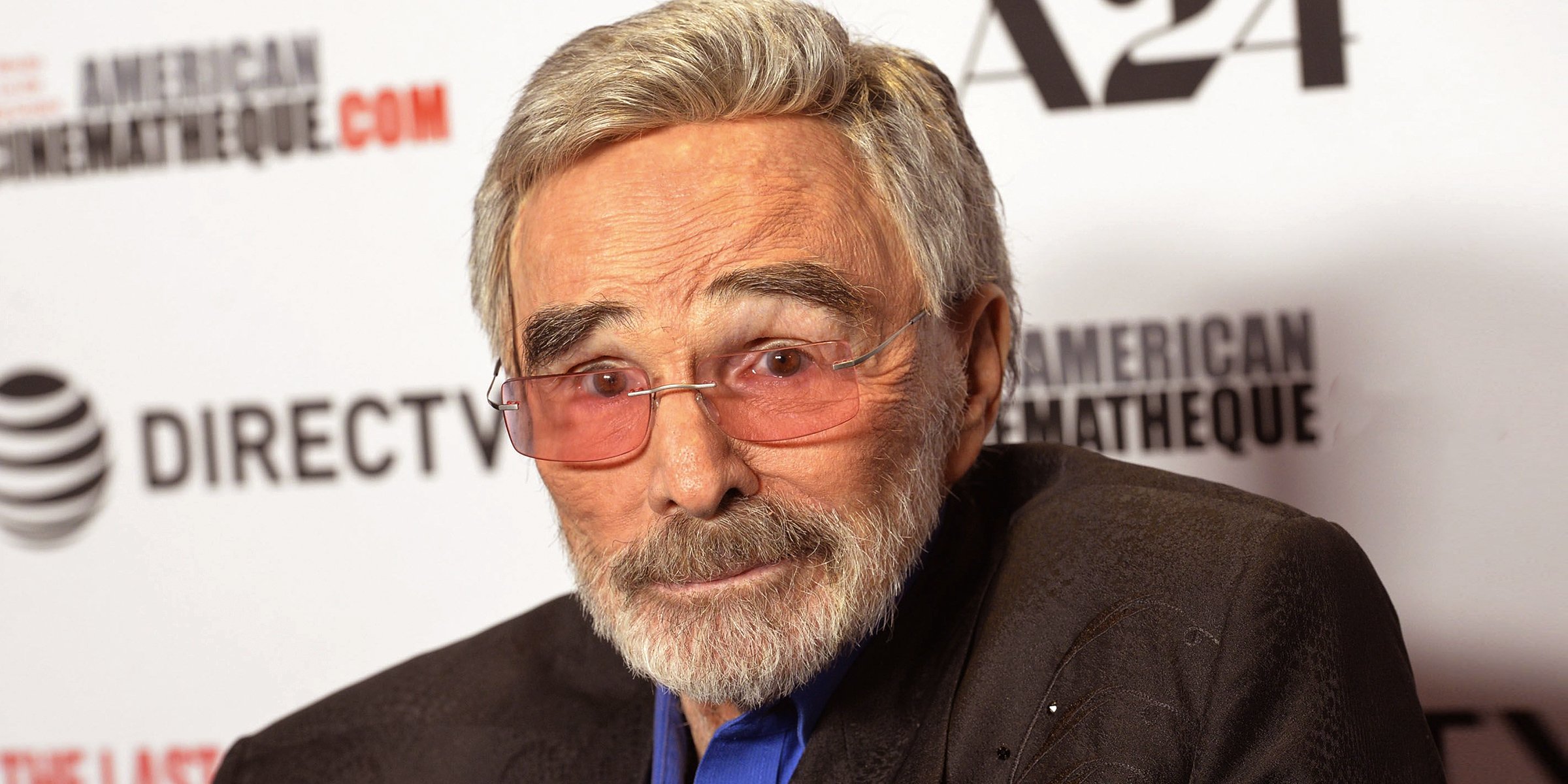 Getty Images
Burt Reynolds Denied Being Broke despite His 'Slide into Bankruptcy' & Auctioning Sally Field's Gift
Actor Burt Reynolds had a meteoric rise to fame. He performed in many Hollywood films, and his wealth grew immensely, but he experienced some years of debt. Here's the story of his fame, debt, and redemption.
Reynolds's birth name was Burton Leon Reynolds. He was born on February 11, 1936. His parents were Harriet Fernette Reynolds and Burton Milo Reynolds. Reynolds's family moved around often before settling in Riviera Beach, near Florida.
While growing up, he discovered his natural talent and love for football. This talent earned him a scholarship to Florida State University, where he played halfback.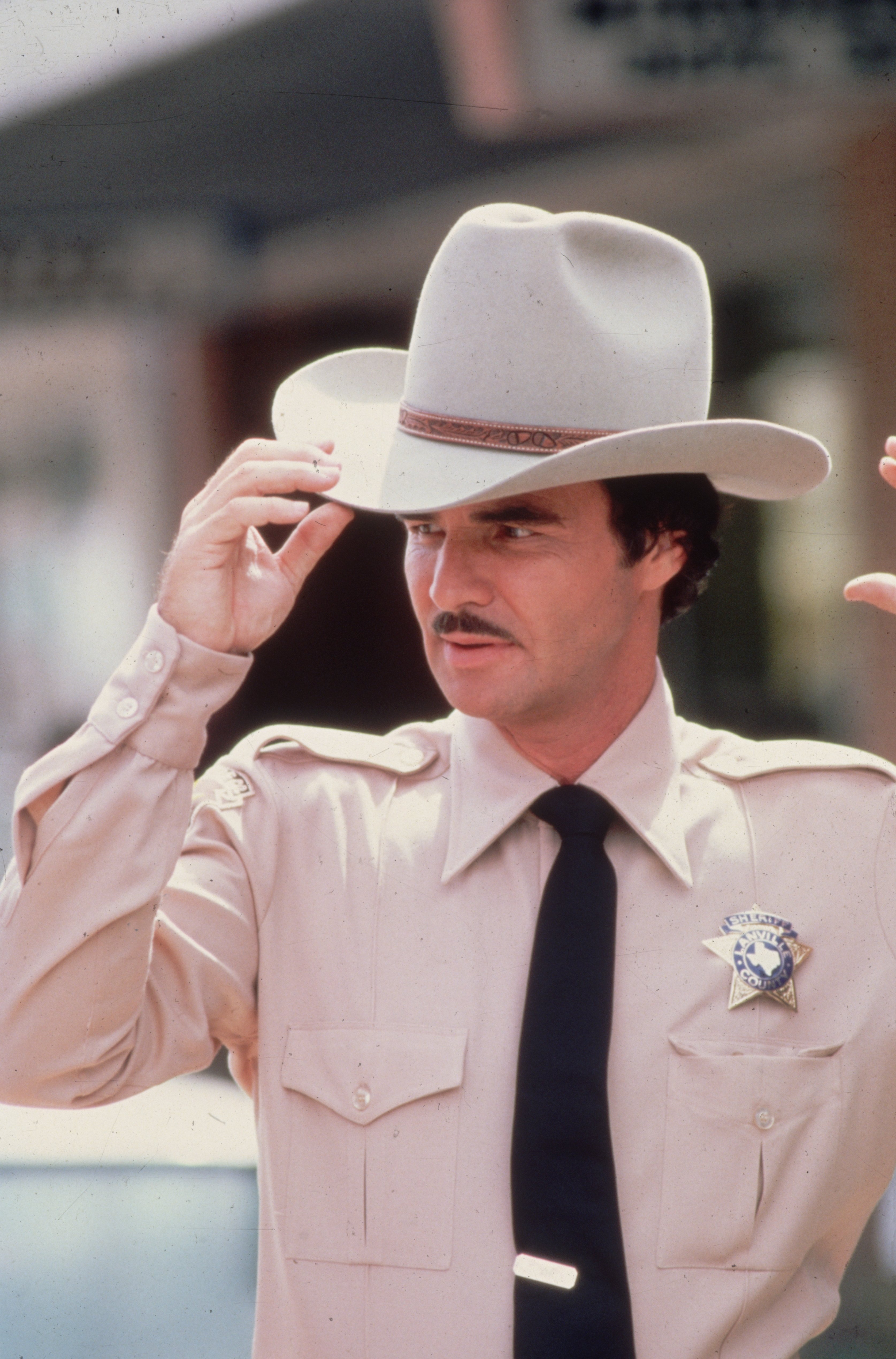 Film and television star Burt Reynolds as a sheriff. | Source: Getty Images
During his studies, his knee was injured in a car accident, and he couldn't play football anymore. He soon began taking classes at Palm Beach Junior College. His professor, Watson B. Duncan III, introduced Reynolds to acting.
Reynolds was then cast in a production of the play "Outward Bound" and won the 1956 Florida State Drama Award. The award included a scholarship to the Hyde Park Playhouse in New York, where he further developed his acting skills.
In the late 1950s, Reynolds broke into television by guest-starring in roles such as "The Lawless Years" and "Schlitz Playhouse." His career grew steadily, and in 1962, he played the character Quint Asper in the hit TV show "Gunsmoke."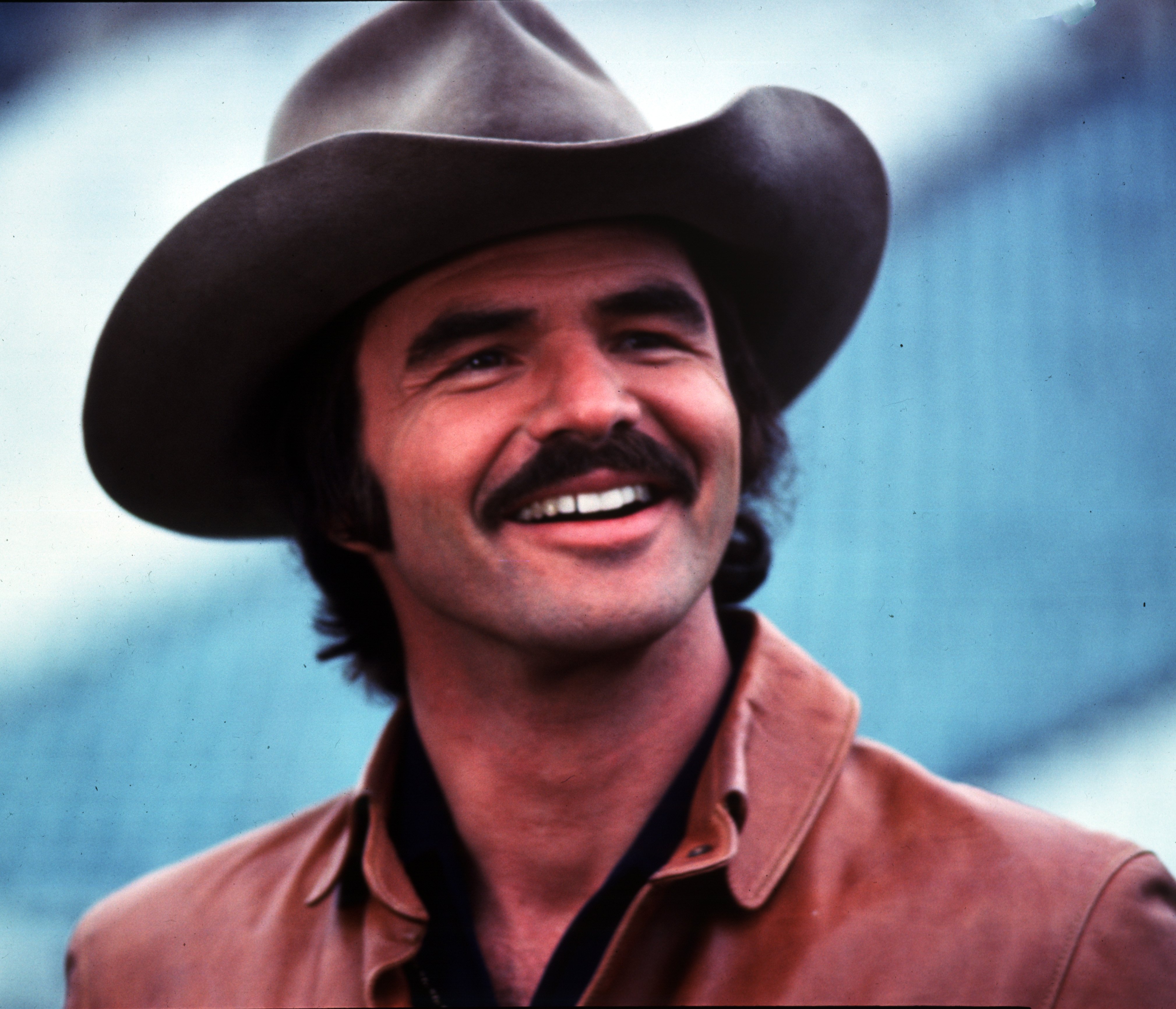 Burt Reynolds photographed in the 1960s. | Source: Getty Images
In 1972, he starred in his breakout film, "Deliverance." One of Reynolds's most famous films was 1977's "Smokey and the Bandit." He was voted the most popular star in America for five years.
"It sounded like a sure-thing deal, honestly I didn't give it another thought until I found out that maybe it wasn't such a sound investment."
Reynolds created an image problem for himself when he posed nude for "Cosmopolitan's" centerfold despite his popularity. He was captured on a bearskin rug with a cigarette hanging loosely from his lips.
REYNOLDS LIVED A LAVISH LIFE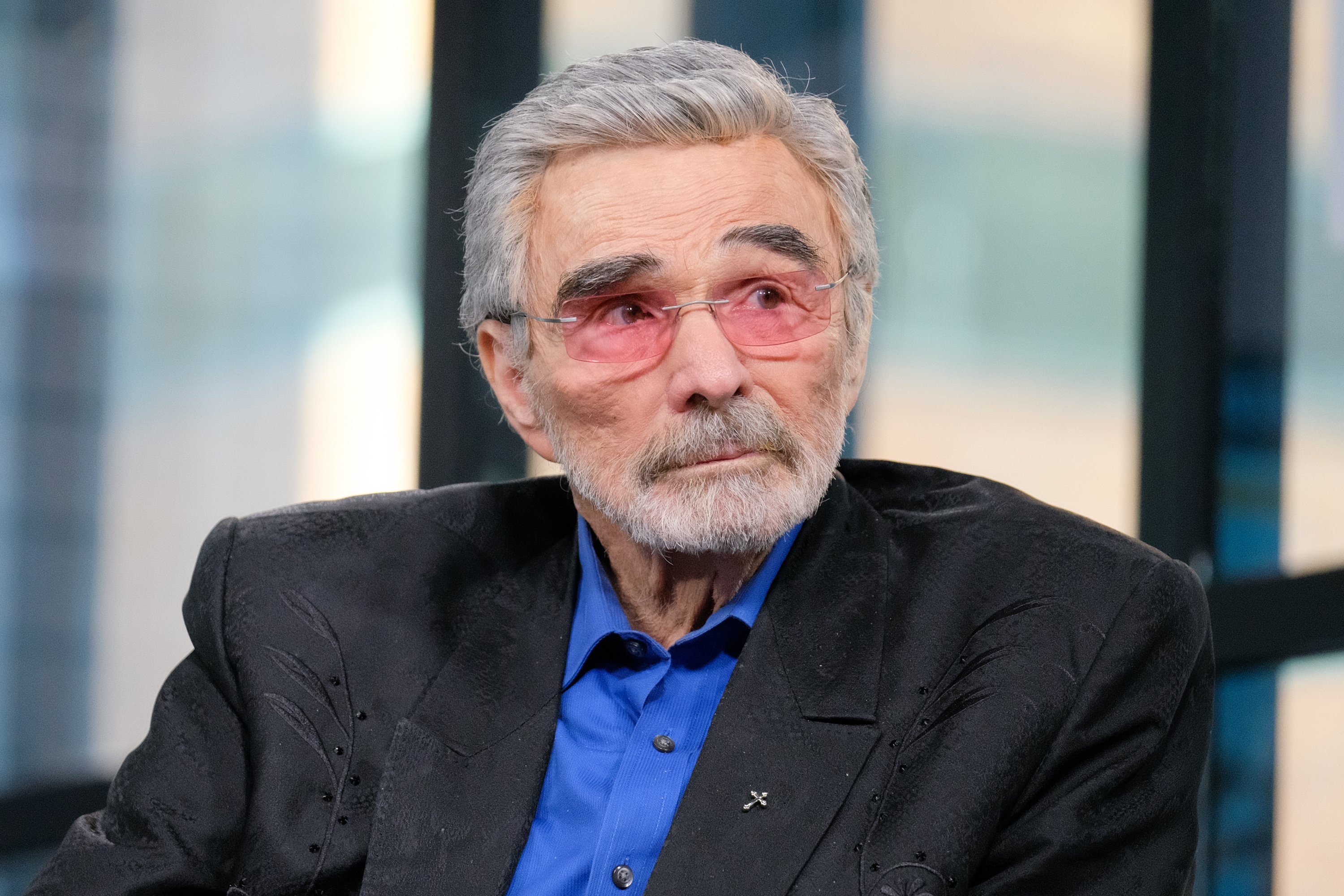 Actor Burt Reynolds discusses the film "The Last Movie Star" on March 15, 2018 In New York City. | Getty Images. | Source: Getty Images
Reynolds earned $10 million a year at the peak of his career. As such, he led an extremely lavish lifestyle. He owned a private jet, a helicopter, and several custom-made sports cars.
His properties included a 153-acre ranch in Florida; an estate in Arkansas; mansions in Beverly Hills and Malibu; another estate in Georgia; and a mountaintop retreat in the Smokies of North Carolina.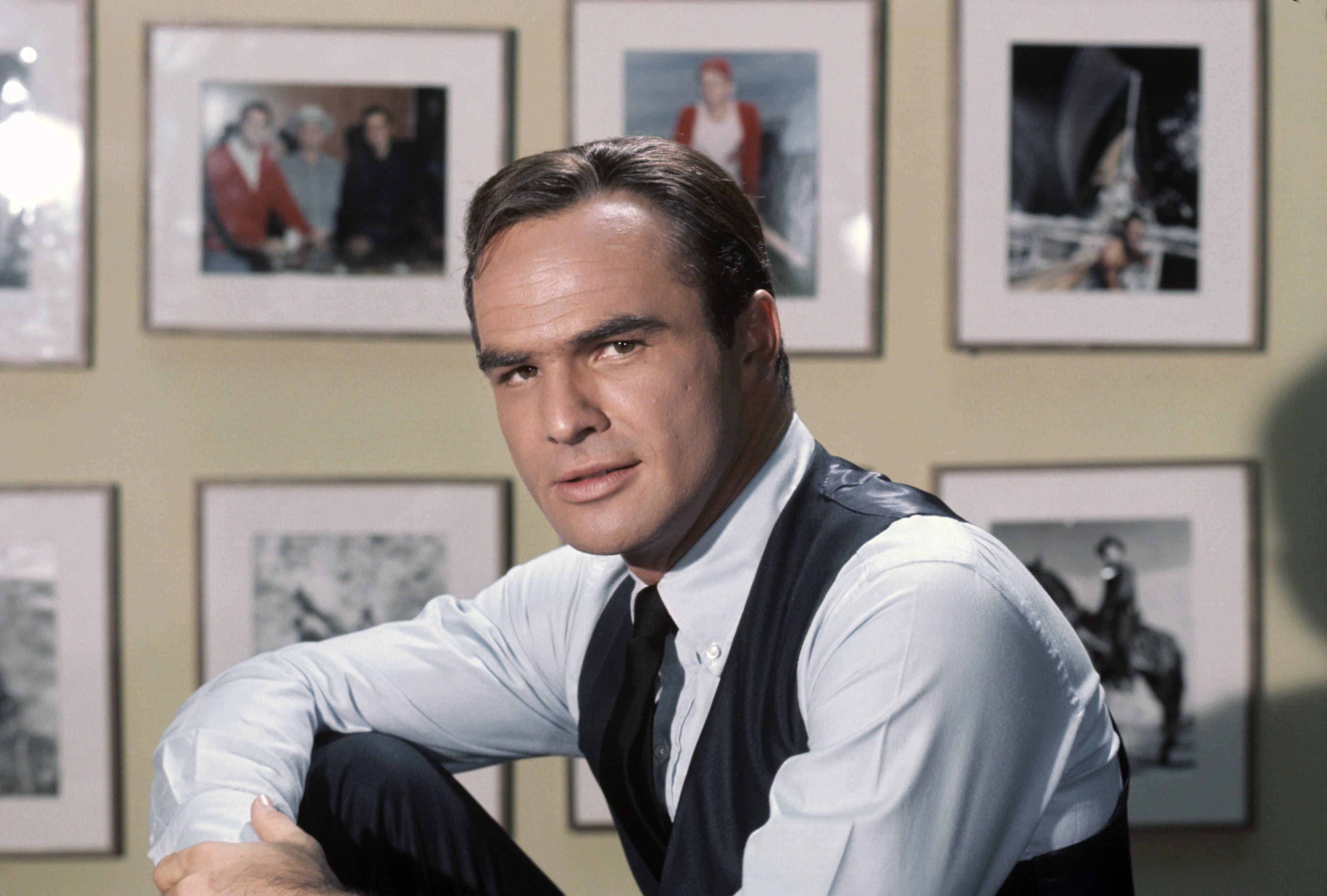 Actor Burt Reynolds poses for a portrait on the set of his TV show "Hawk" in 1966 in Los Angeles, California. | Source: Getty Images
He spent money without caring about the details. For example, he invested $20 million into a regional restaurant chain called "Po' Folks" with his friend and country music legend Buddy Killen. He reflected:
"It sounded like a sure-thing deal. Honestly, I didn't give it another thought until I found out that maybe it wasn't such a sound investment."
The restaurant chain lost money very quickly. After that, Reynolds and Killen decided to liquidate the chain's assets and invest money into another chain restaurant venture, "Daisy's Diner."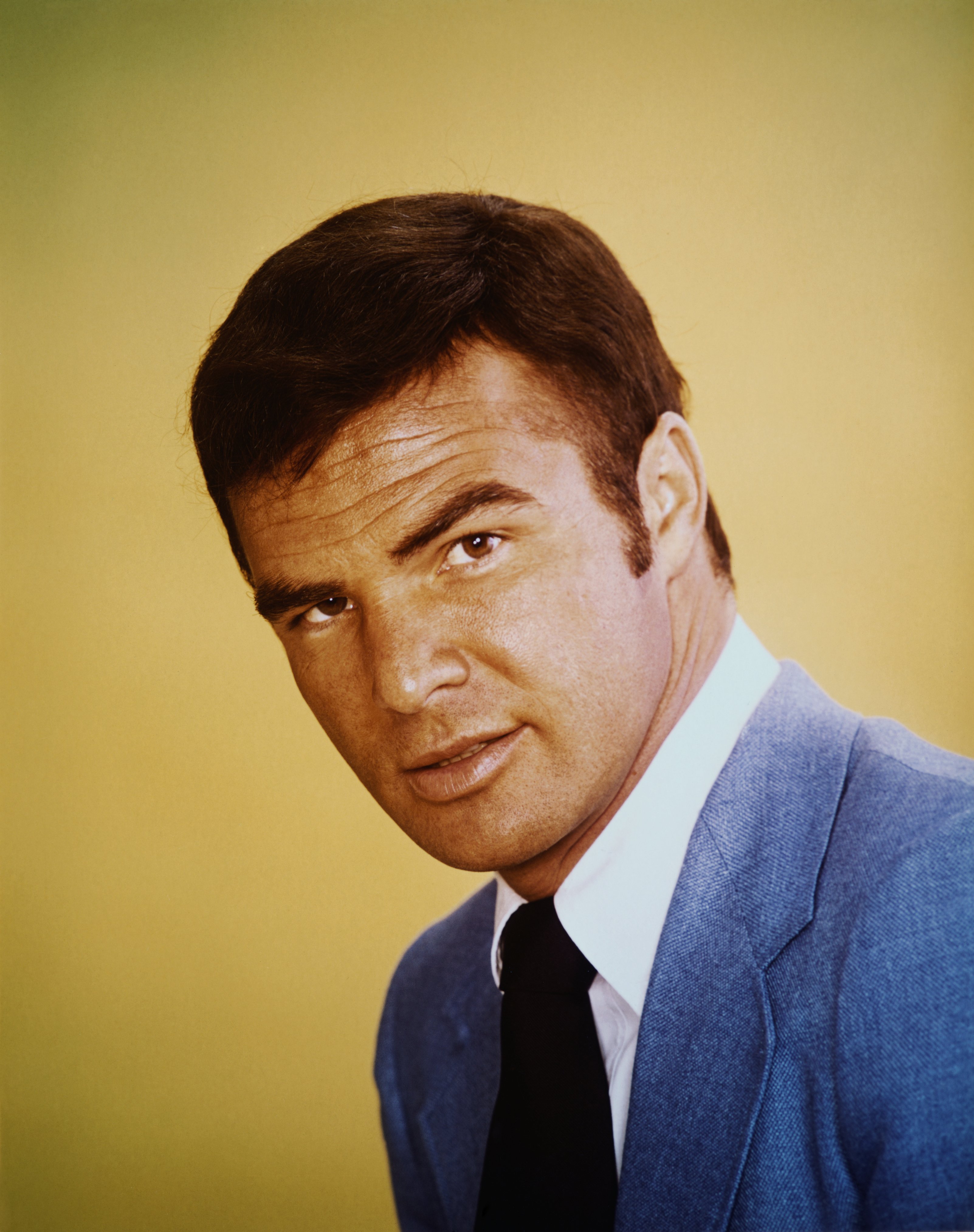 American Actor, Burt Reynolds photographed: | Source: Getty Images
Unfortunately, the diner lost money as well. The loss cost about $12 million. By the time Reynold decided to let go of these ventures, he had lost $20 million.
During that time, Reynold invested in the "Tampa Bay Bandits," a team in the fledgling "United States Football League," both the Bandits and the League folded.
Things became even worse when Reynold married actress Loni Anderson in 1988. the couple adopted a son, Quinton. But Anderson spent a lot of money on dresses, china, and diamonds. She refused to wear an item of clothing more than once.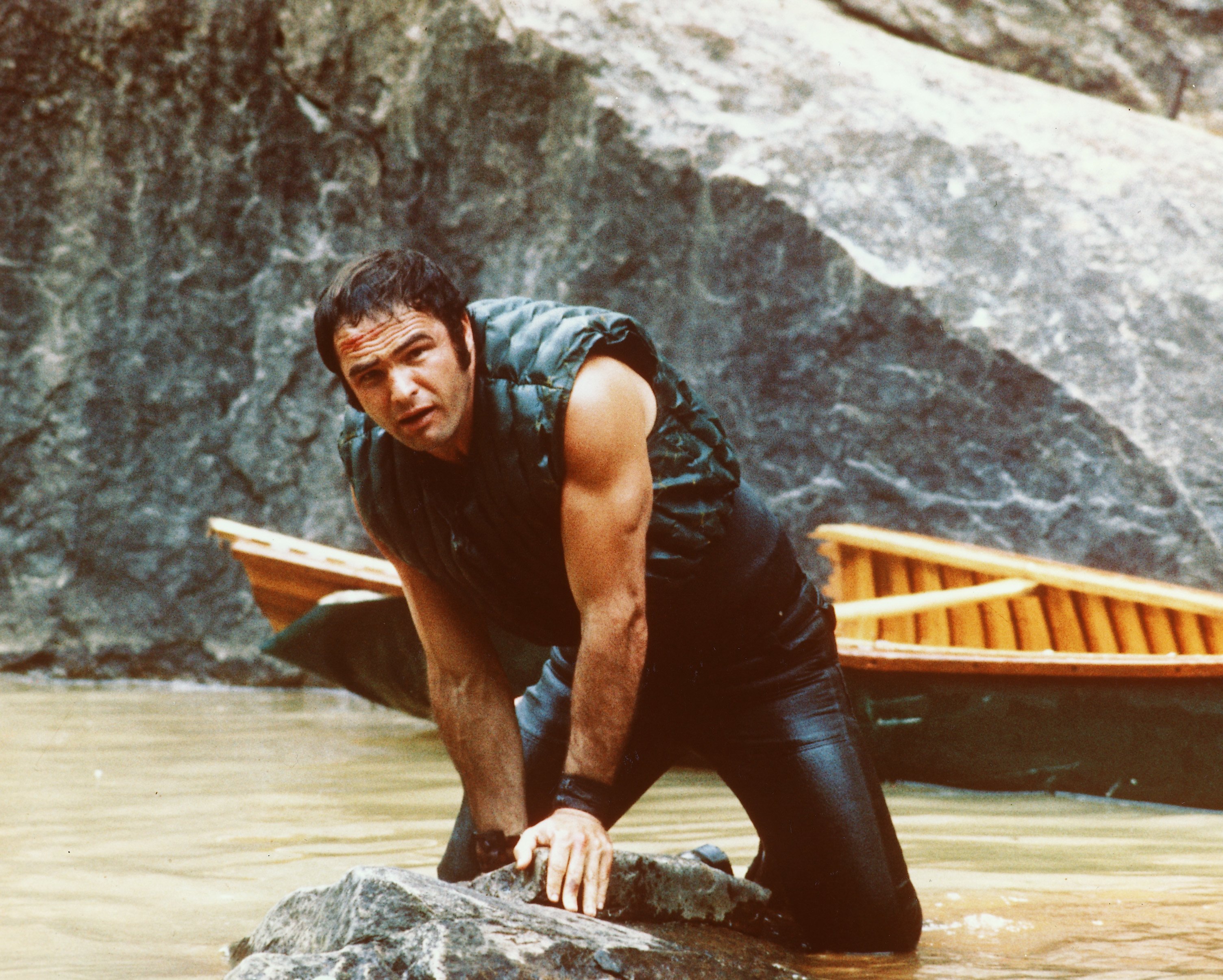 , holding onto some rocks as he struggles in the water with his boat behind him in a publicity still issued for the film, "Deliverance," in 1972. | Source: Getty Images
Five years later, their marriage imploded. The small print on the prenup they signed forced Reynolds to pay Anderson $234,794.13 plus $9,000 a month to cover her $1.9 million house mortgage.
He also had to pay Anderson $47,000 a month. All these expenses and divorce-related costs reduced Reynolds's net worth to $5 million. By 1996, Reynolds had such bad debt that "CBS" sued him for not repaying a $3.7 million loan.
He owed even more money to creditors, including Anderson, two central banks, and a few talent agencies that represented him throughout his career.
Reynolds eventually filed for Chapter 11 bankruptcy protection in West Palm Beach, Florida. He listed $6.65 million in assets and debts totaling $11.2 million.
RISING FROM THE PIT OF BANKRUPTCY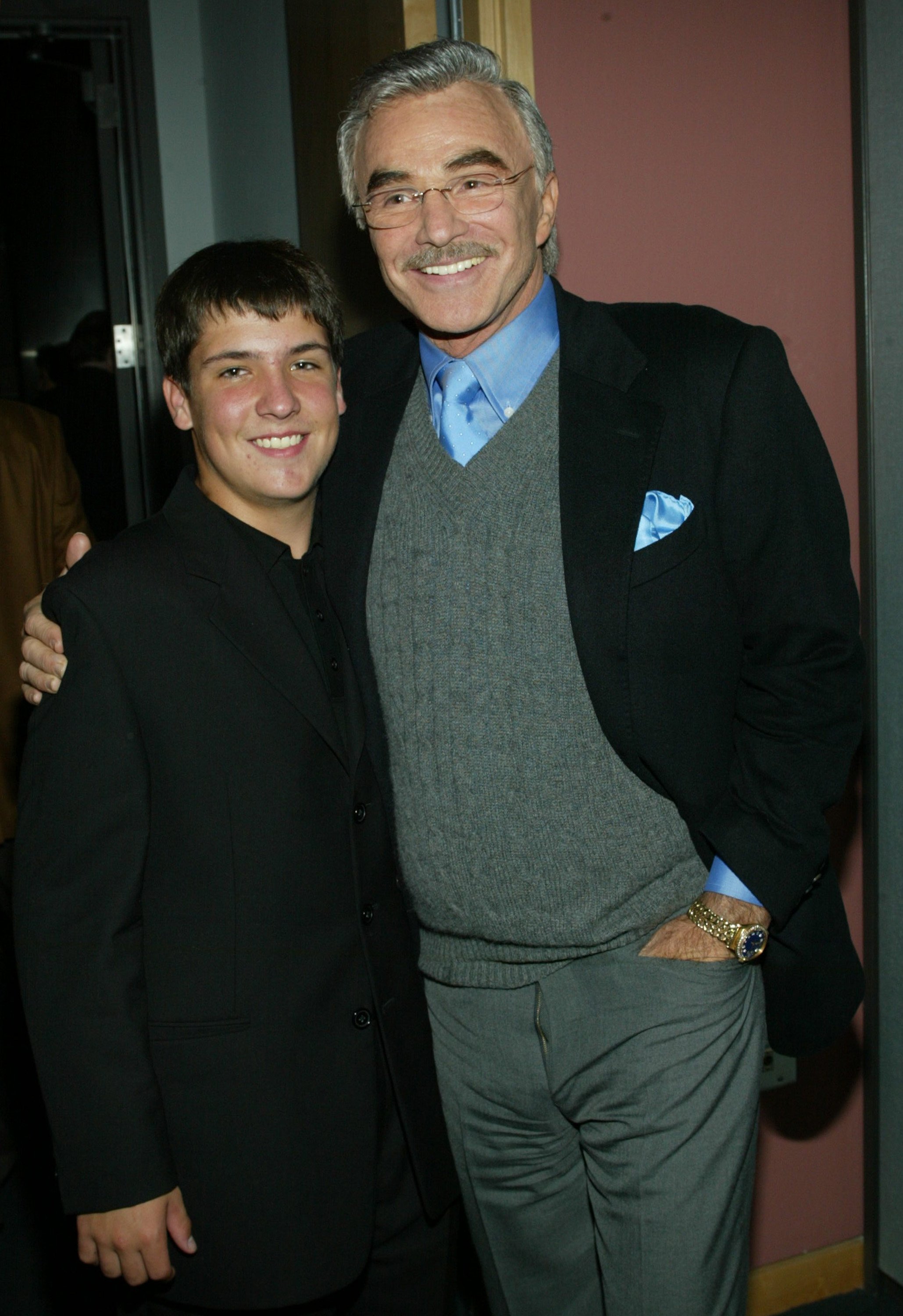 Actor Burt Reynolds and his son, Quinton attend the Fourth Annual Actors' Fund of America Gala in 2003. | Source: Getty Images
To try and recover from the debt Reynolds was in, he auctioned several prized possessions. These included his jacket from "Smokey and the Bandit," for $34,375.
He auctioned cowboy boots and a Western shirt. His canoe from "Deliverance" was auctioned for $17,500. He even auctioned several awards, including his Top Box Office Star of the Year, Gloden globe, Emmy, and his People's Choice Award.
Most notably, he auctioned the 18-karat gold pocket watch received from Sally Field and several pieces of art. The total he received from this auction was $2.5 million.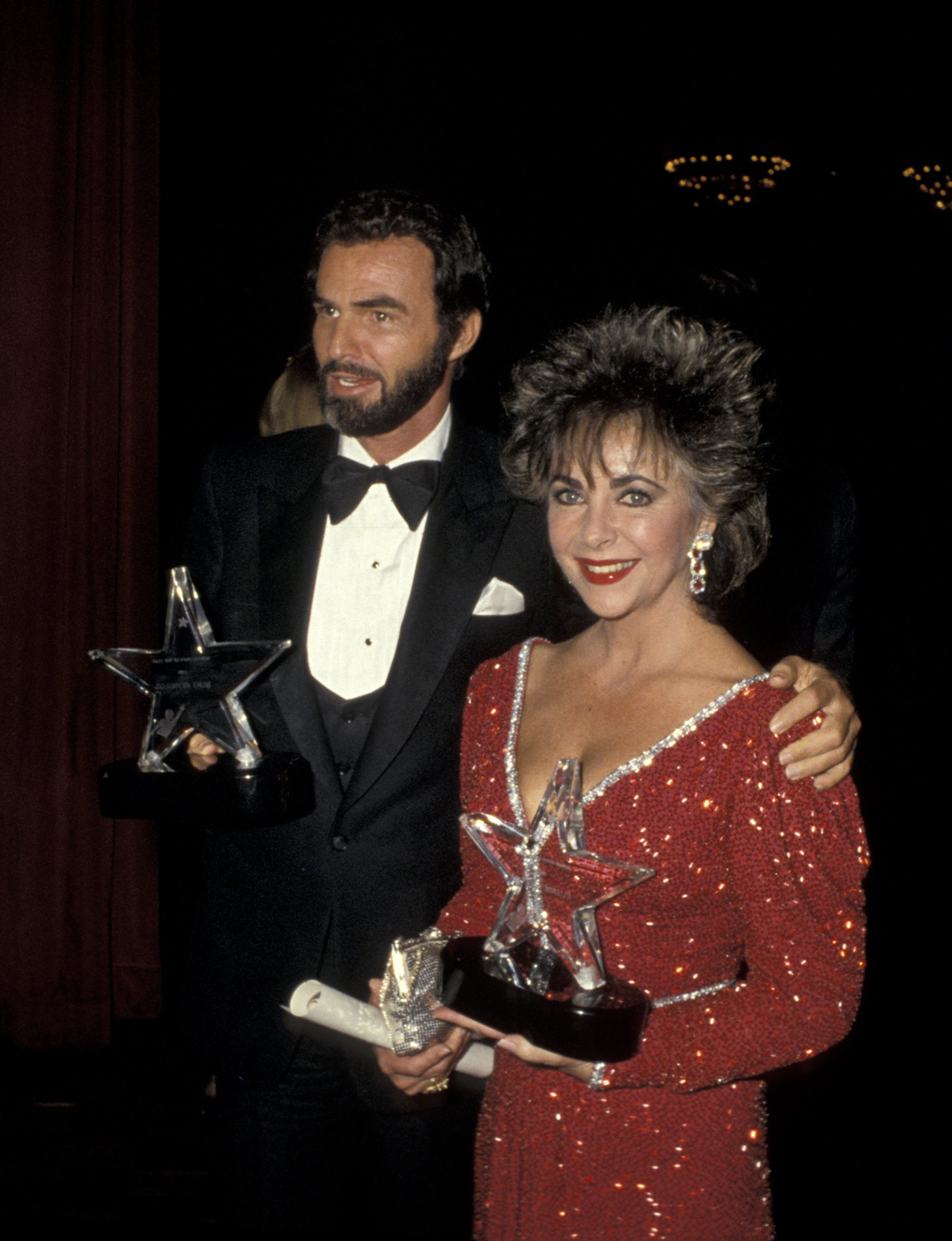 Burt Reynolds and Elizabeth Taylor during Second Annual Starlight Foundation Benefit Gala at The Plaza Hotel in New York City, New York, United States. | Source: Getty Images
Reynolds and Fields shared a relationship in the 1980s. Reynolds deeply regretted the relationship ending, "Even now, it's hard on me. I don't know why I was so stupid. Men are like that, you know. You find the perfect person, and then you do everything you can to screw it up."
But his slew of auctions didn't end at the memorabilia. Reynolds sold his vacation homes and the "Valhalla" property in Florida. But he didn't admit that he sold his properties because he was broke:
"I don't want to sell it. I'm doing it because it's the smart thing to do now. It really is time to leave. It's just too much damned property."
REYNOLDS IS ADAMANT THAT HE IS NOT BROKE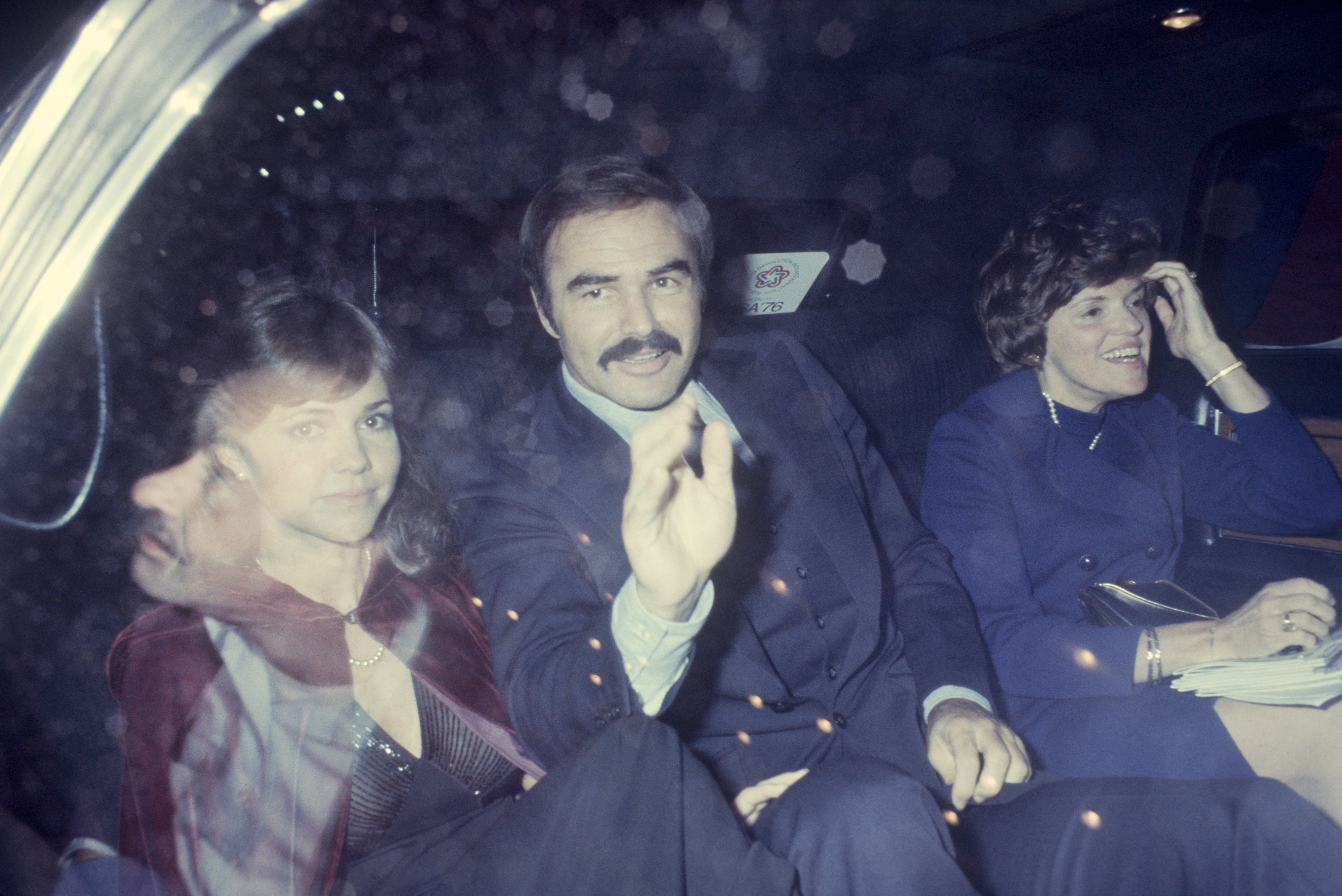 Margaret Field Burt Reynolds and Sally Field in a limousine in 1970, in New York. | Source: Getty Images
Speaking to "ET," Reynolds refused to be called broke. "I want everyone to know that contrary to what all the news outlets are saying, I am not broke," he said.
that he dealt with a business dispute and a divorce settlement. He also said he sold memorabilia he no longer had use or room for. Reynolds said that he regretted being bankrupt because that's what broke him.
Reynolds reported that he told his business managers to pay them all his debts. The manager reported that he would have nothing left. Reynolds reported, "I said, I don't care, pay them."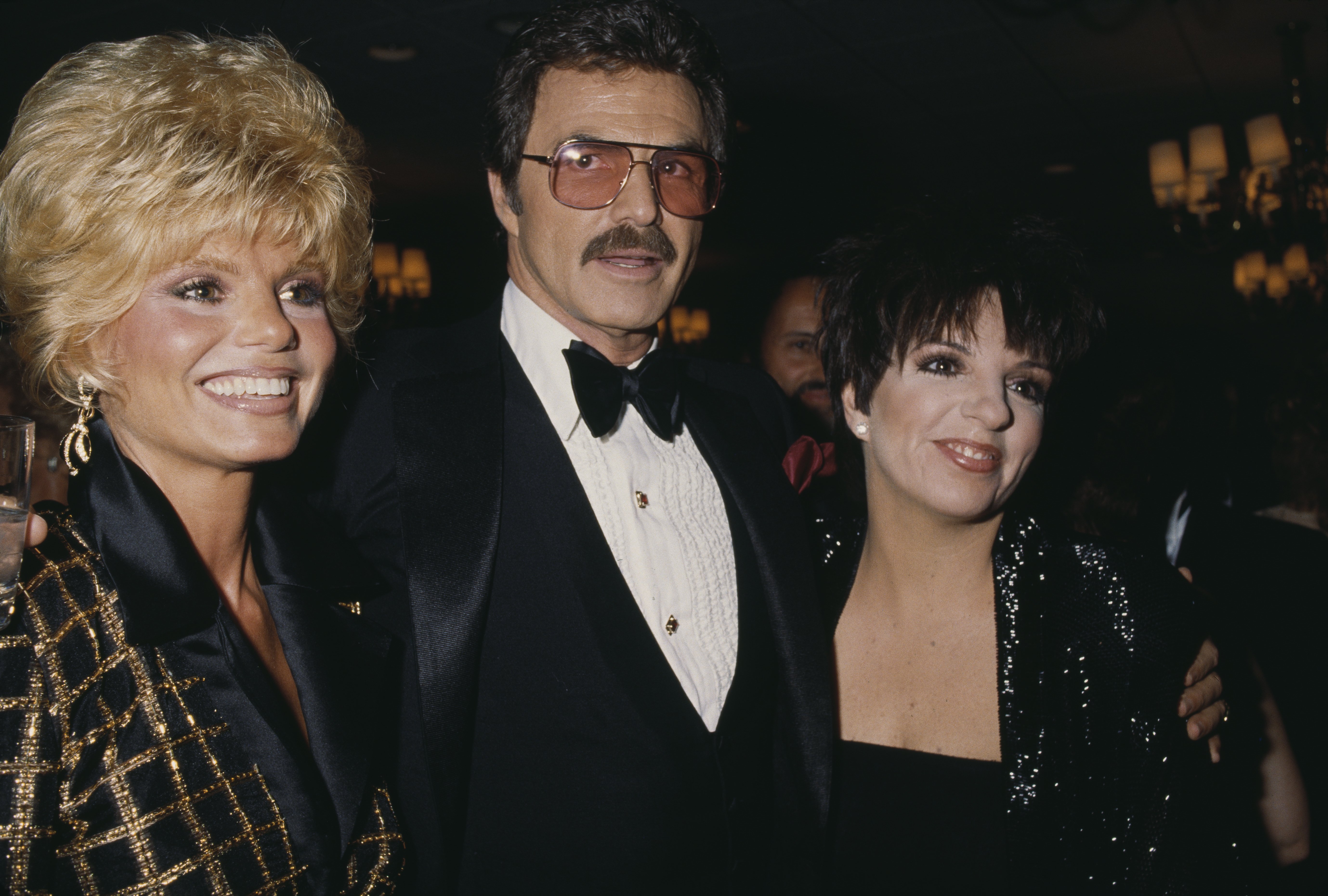 Loni Anderson, Burt Reynolds and singer Liza Minnelli attend the Friars Club of California's 8th Annual Lifetime Achievement Award Salute to Liza Minnelli, held at the Century Plaza Hotel in Los Angeles, California, 5th April 1987. | Source" Getty Images
But initially, Reynolds said that he wasn't willing to pay his debts. He gave credit to his father for encouraging him to pay all his debt off. Like an abiding son, Reynolds agreed to pay his debt off.
In his memoir, "Enough About Me," Reynolds reflected on how his life became a little smaller during his debt woes:
"I feel like a man whose house was blown away in a hurricane. His possessions are gone, but he's thankful to be alive."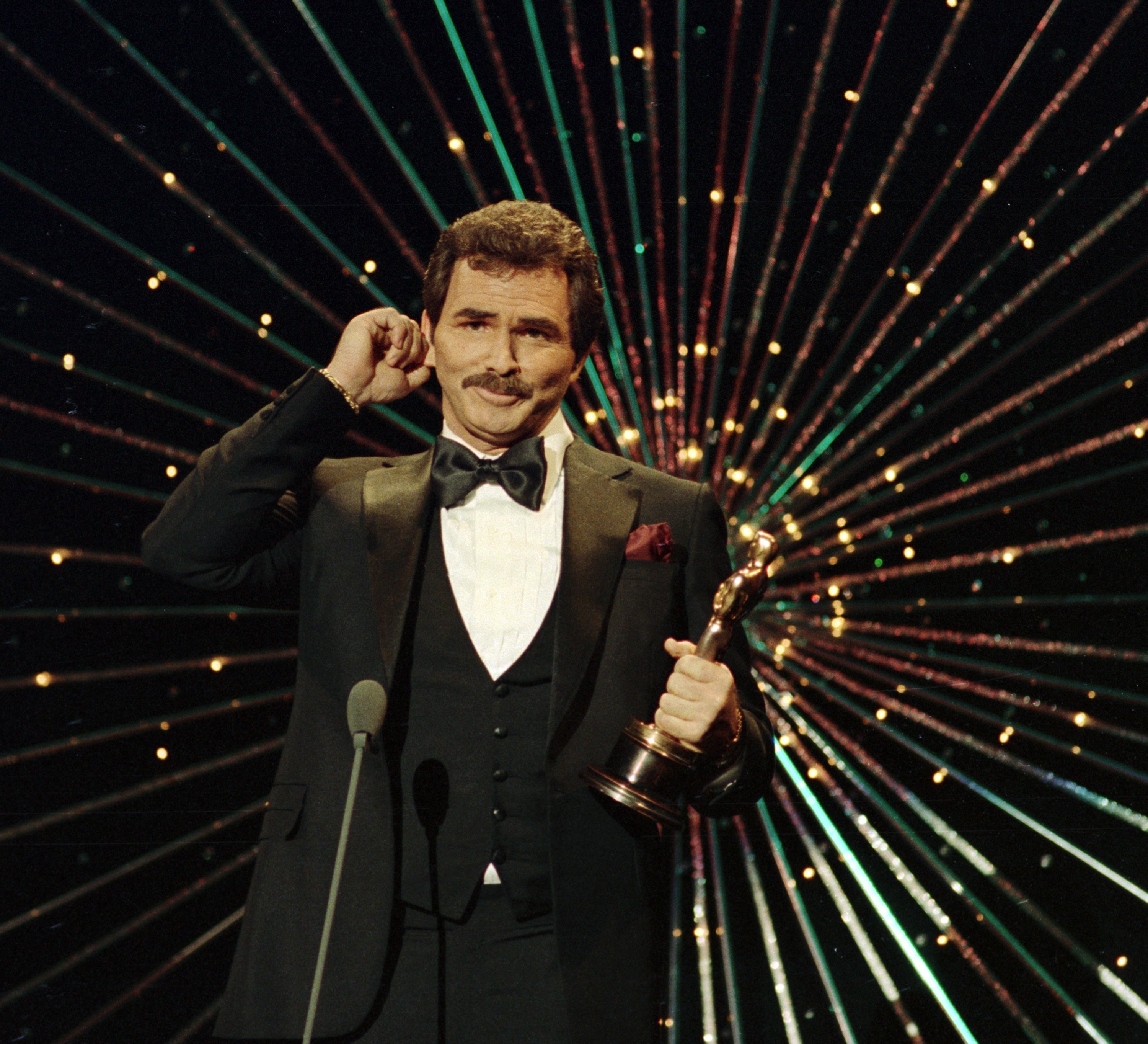 Burt Reynolds during the "Hollywood 100th Birthday" celebration, April 26, 1987. | Source: Getty Images
In 2018, Reynolds died from cardiopulmonary arrest at the Jupiter Medical Center in Florida. He continued to be an actor that was after some fun to the end.
"I didn't open myself to new writers or difficult parts because I wasn't interested in challenging myself as an actor. I was interested in having a good time."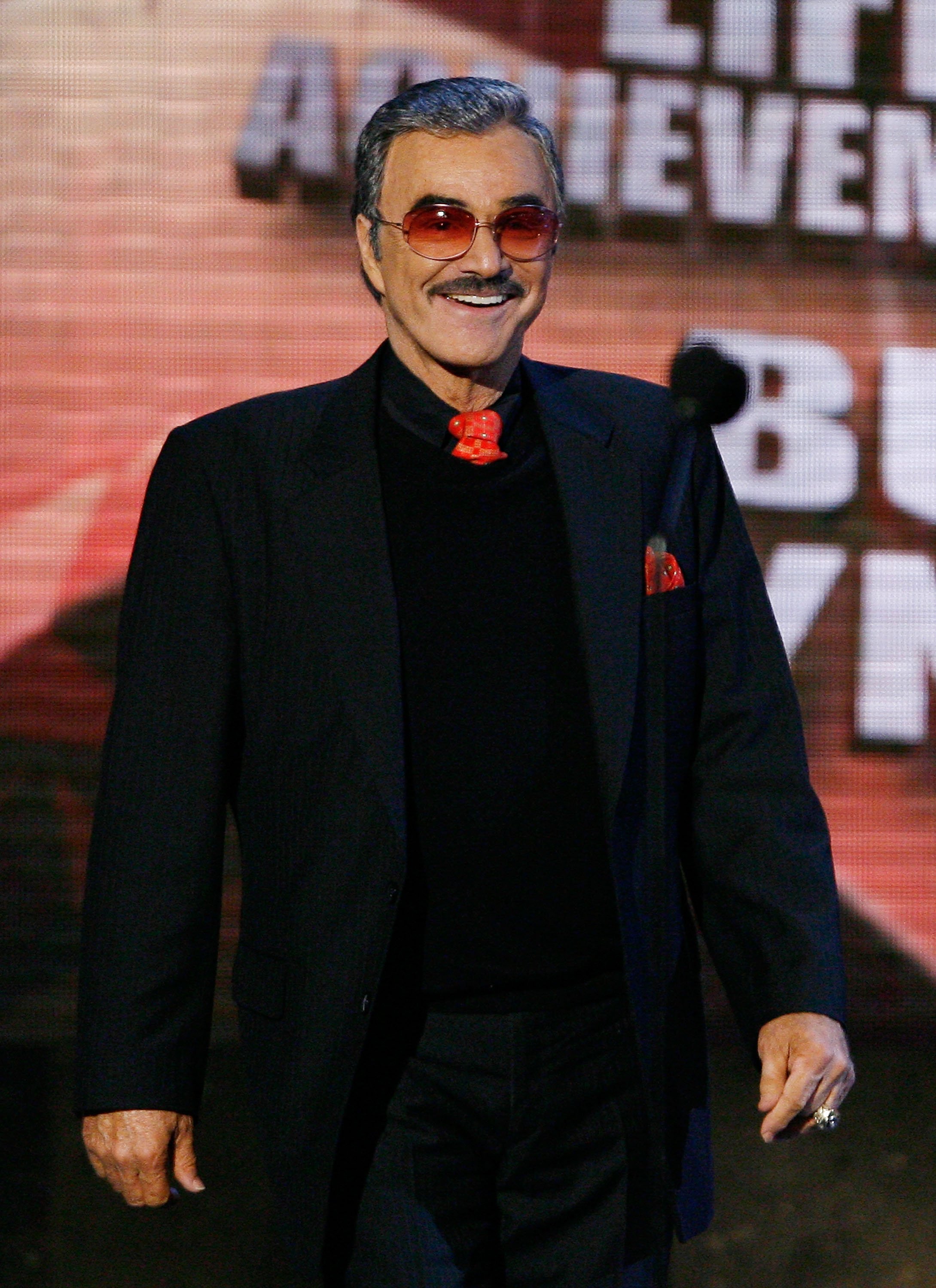 Actor Burt Reynolds accepts the Taurus Lifetime Achievement Award for an Action Movie Star onstage during the 7th Annual Taurus World Stunt Awards at Paramount Pictures on May 20, 2007 in Los Angeles, California. | Source: Getty Images
He was survived by his adopted son, Quinton, whom he adopted with his ex-wife, Loni Anderson. Reflecting on his life, Anderson said:
"Burt was a wonderful director and actor. He was a big part of my life for twelve years and Quinton's father for thirty years. We will miss him and his great laugh."
Reynolds received an Oscar nomination for Jack Horner's character in the 1997 film "Boogie Nights." The film was a number one attraction in cinema for five years, beginning in the late 1970s.
Please fill in your e-mail so we can share with you our top stories!