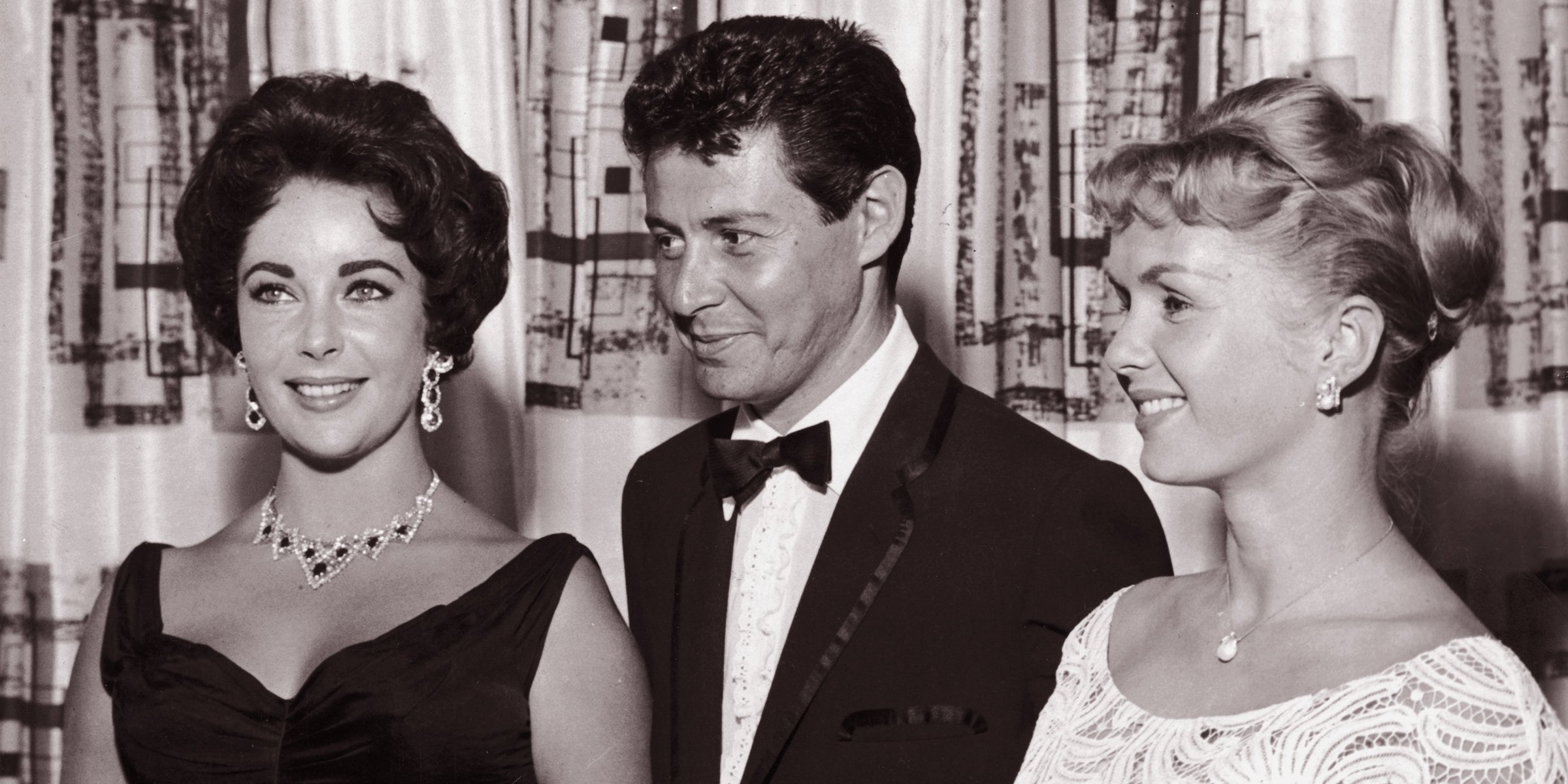 Getty Images
Debbie Reynolds Called Elizabeth Taylor's Phone Yet Her Own Husband Eddie Fisher Picked Up
Debbie Reynolds and Eddie Fisher were advised not to get married. However, in 1955, the pair made the headlines when they walked down the aisle. A few years later, Reynolds would find out that Fisher was in an affair with her best friend. Find out what happened next.
The late American Actress and Singer Debbie Reynolds and Hollywood star Eddie Fisher were not only famous for their achievements in show business. The pair were once married, and their union made headlines due to its controversy.
Reynolds and Fisher first encountered each other in 1951. The latter had performed with the U.S Army band for wounded soldiers at a hospital in Washington D.C.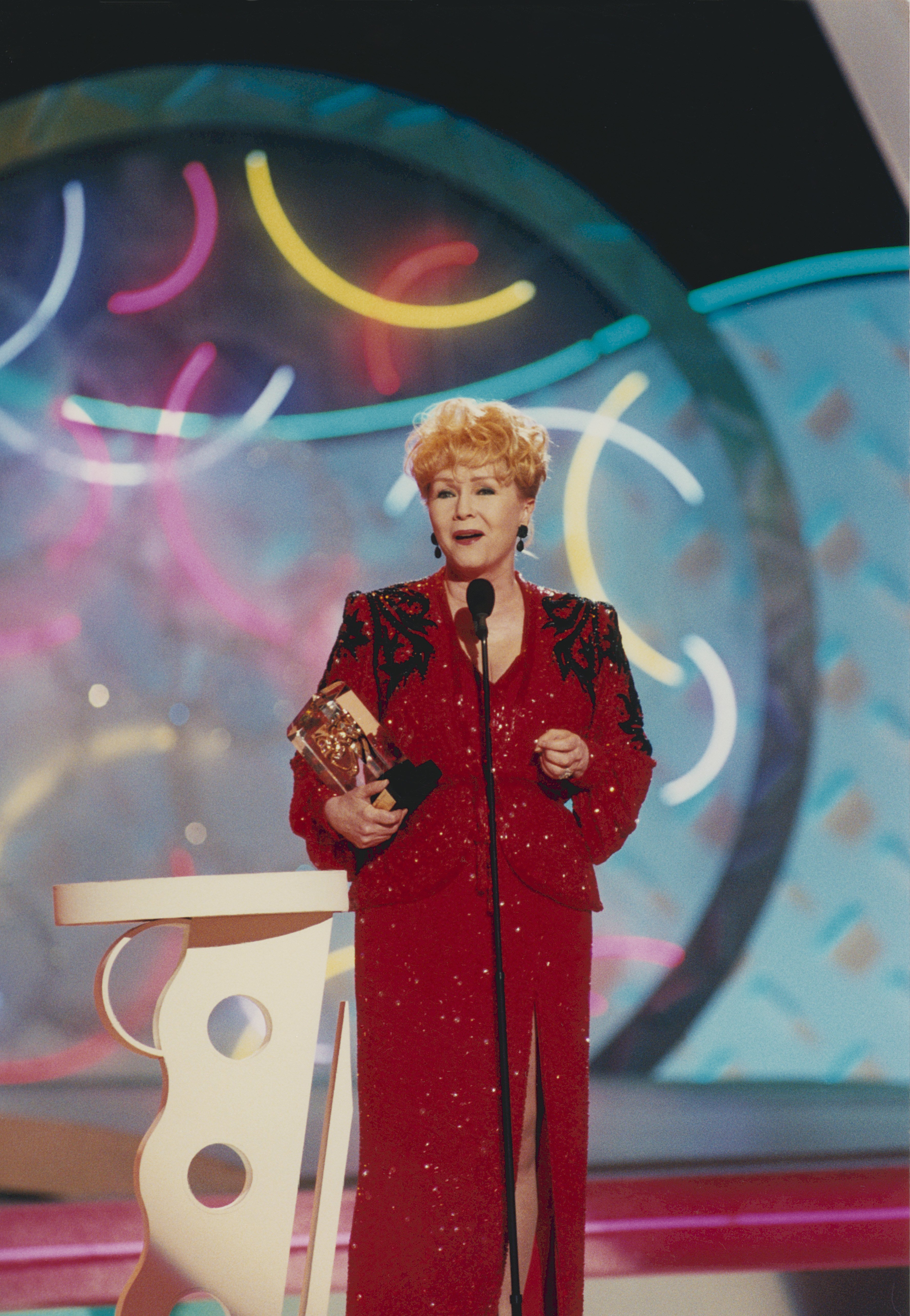 Debbie Reynolds at the American Comedy Awards on February 9, 1997, at the Shrine Auditorium in Los Angeles, California. | Source: Getty Images.
Coincidentally, a young Reynolds had also performed that same day. Fisher recalled being impressed by the actress's singing and tap dancing.
Eventually, the pair were introduced briefly. Although Fisher could not recall what they spoke about, he remembered Reynolds's mother, Maxine, saying he was very young and wondering:
"What is a sixteen-year-old boy doing in an army uniform?"
HOW DID REYNOLDS AND FISHER START DATING?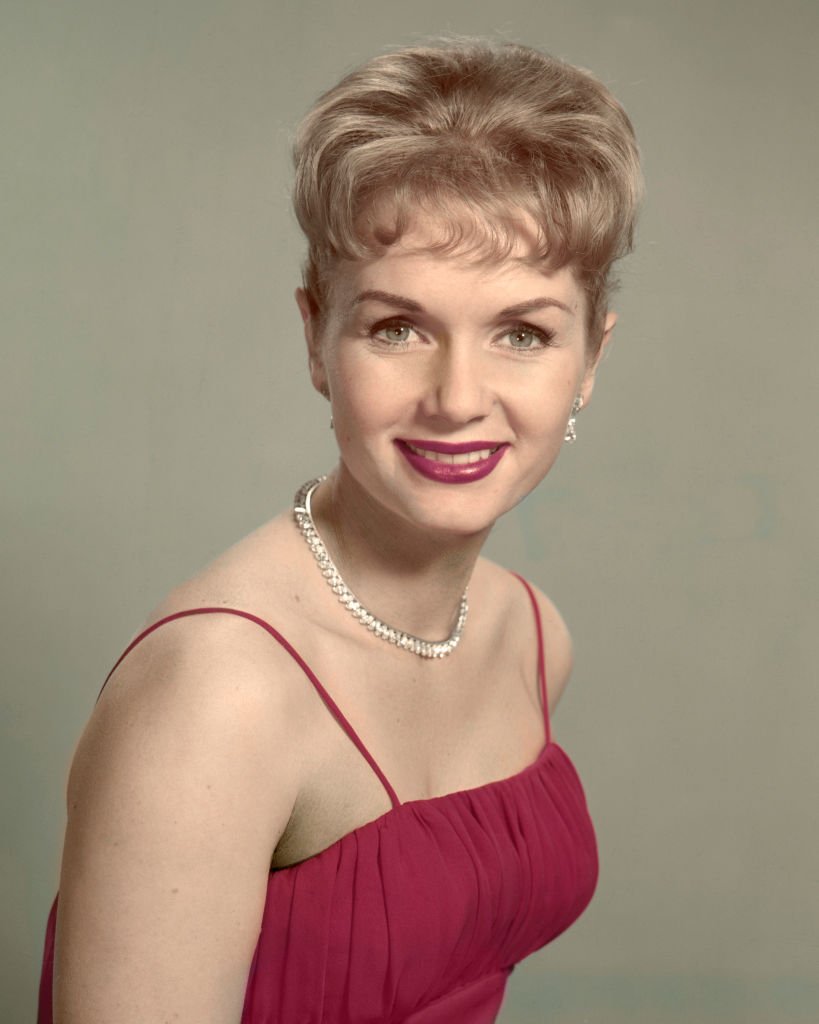 Portrait of American actress and singer Debbie Reynolds, circa 1955. | Source: Getty Images
Fisher's first impression of Reynolds at the hospital was nothing compared to how he would feel after seeing her on TV.
A famous entertainer at the time, Fisher recalled watching Reynolds and her co-stars dancing through a storm in the movie "Singin' In the Rain" and was smitten by her.
"I told myself that as soon as I got back to the States, I would date her,"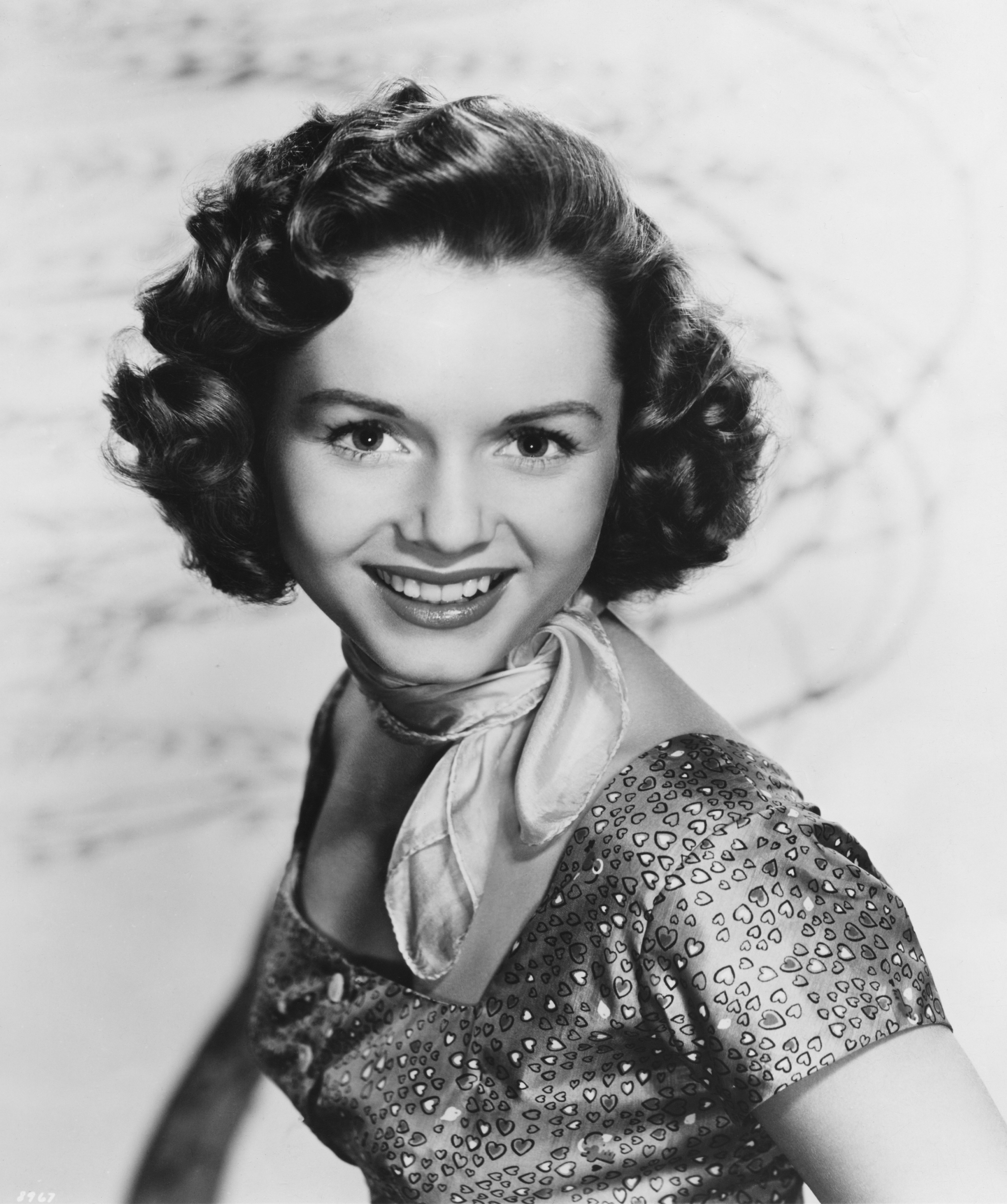 American actress Debbie Reynolds posing in a dress with neck scarf, circa 1955. | Getty Images
Then, in 1953, Fisher openly revealed that the Hollywood star he would like to meet the most was Reynolds. He had once spotted the actress in her dressing room, practicing her harp, and became more interested in her.
A year later, in June 1954, Fisher was finally introduced to Reynolds formally. Eventually, he got her number and later called to ask her on a date, but Maxine picked up.
At first, she did not believe it was the real "Eddie Fisher" on the phone, but she allowed the actor to speak with Reynolds after much convincing.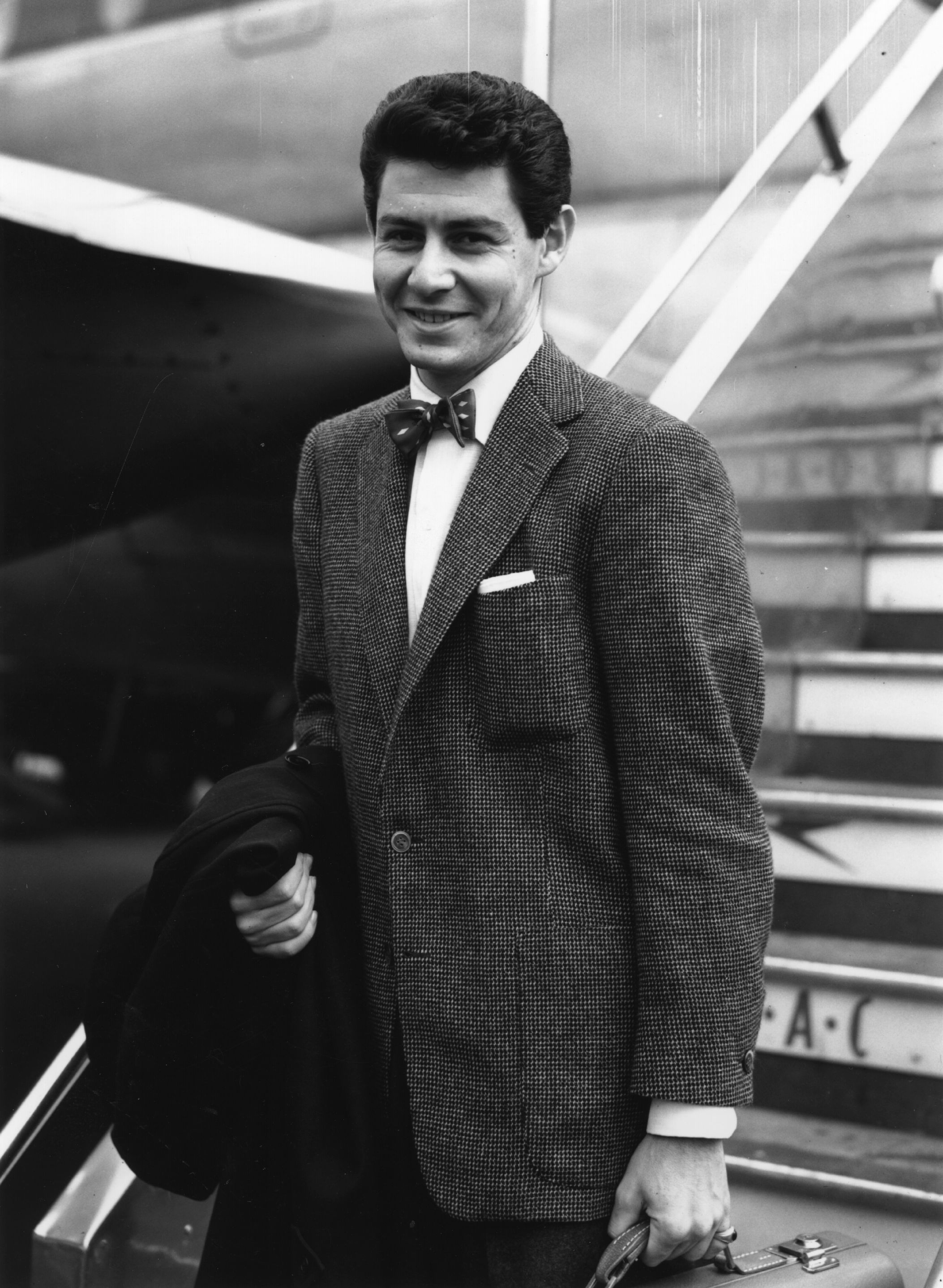 American singer and 'bobby sox idol' Eddie Fisher at London Airport. | Getty Images
The movie stars bonded over the phone, and even though Fisher was in New York, they continued to stay in touch.
Then, when he returned to Los Angeles to play the "Cocoanut Grove," Fisher requested that Reynolds accompany him to his opening, and she accepted the invitation.
WHO ADVISED THEM NOT TO GET MARRIED?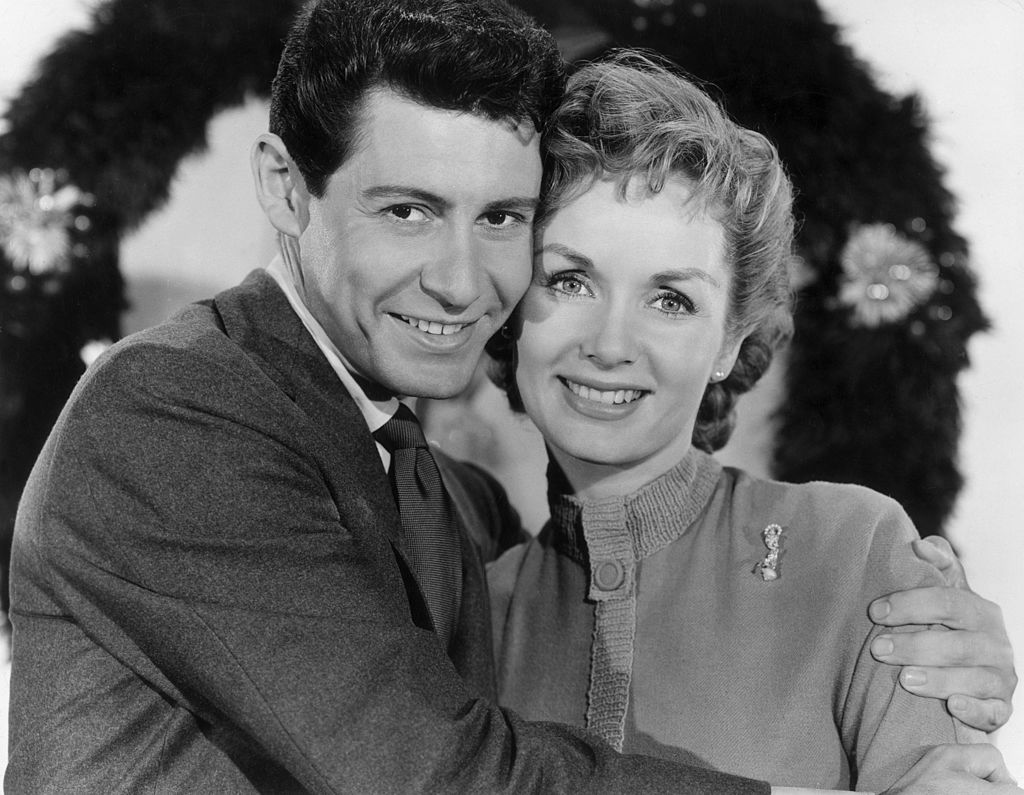 American singer Eddie Fisher smiling and embracing his wife, Debbie Reynolds, in front of a holiday wreath circa 1957. | Source: Getty Images
Not long after, the former couple started dating, and their relationship was one of the most talked about. After a few weeks, magazines began to speculate when Fisher and Reynolds would get engaged.
The pair continued to make the rounds, and everyone loved to watch and read about them. At the same time, people urged the singers not to get married.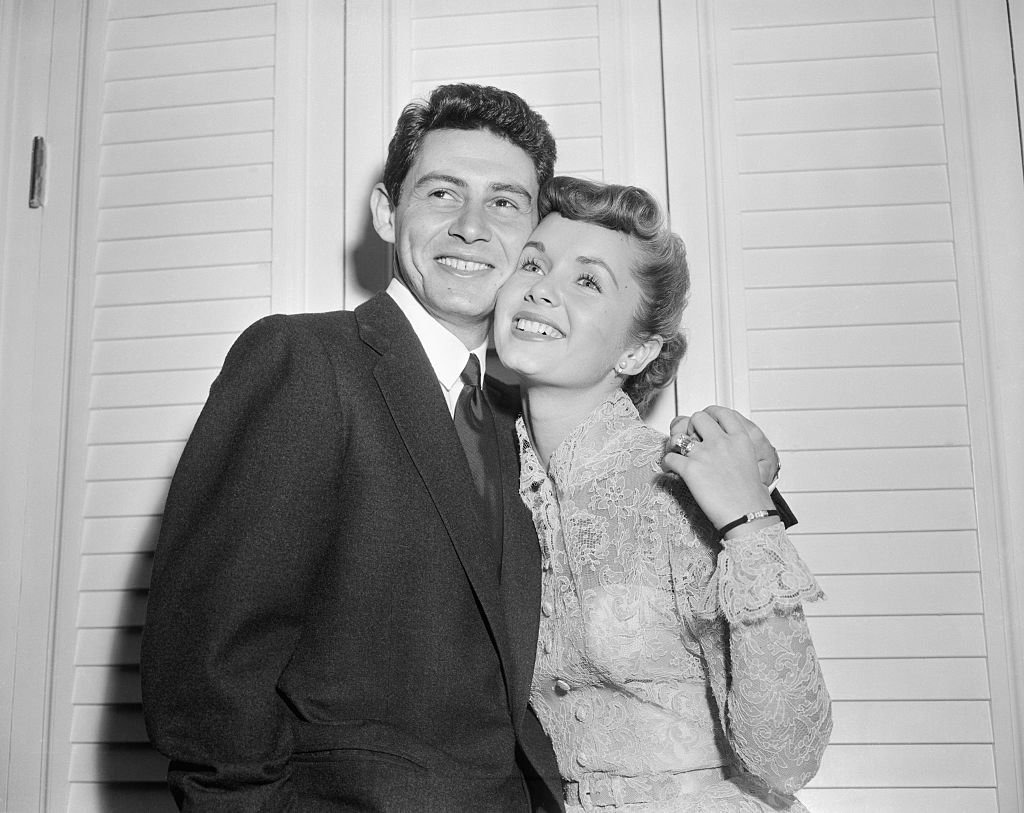 Eddie and Debbie Make it Official. Hollywood, California. | Source: Getty Images
At a party, Fisher recalled Humphrey Bogart telling him and Reynolds that they would never make it. Even Frank Sinatra warned Reynolds, especially about marrying a singer. He said:
"Don't marry Eddie. We're not faithful. It's ridiculous for you to take this on."
However, the duo paid no attention to the warnings. Instead, they announced their engagement the same week Marilyn Monroe announced her split from Joe DiMaggio.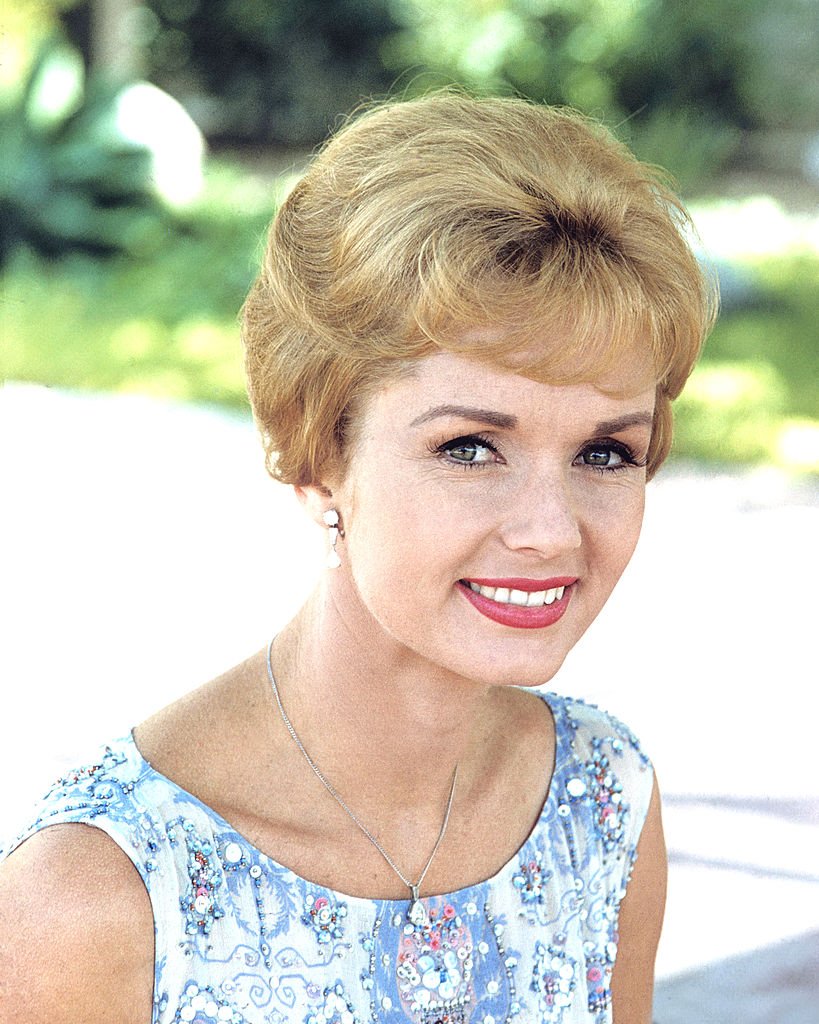 Portrait of US actress Debbie Reynolds wearing a blue and white print pattern sleeveless top, circa 1970. | Source: Getty Images
Reynolds and Fisher tied the knot on September 26, 1955, at Catskill Mountain Resort in front of their relatives and friends. Reynolds donned a white lace dress with a full vet for the occasion, pairing it with a white Juliet cap with a short veil.
Despite Fisher's marriage, he was still desired and pursued by many famous women, like Joan Crawford and Edith Piaf.
Even late American Actress and Socialite Zsa Zsa Gabor was not an exception. She once asked the singer why he was married to Reynolds and not her.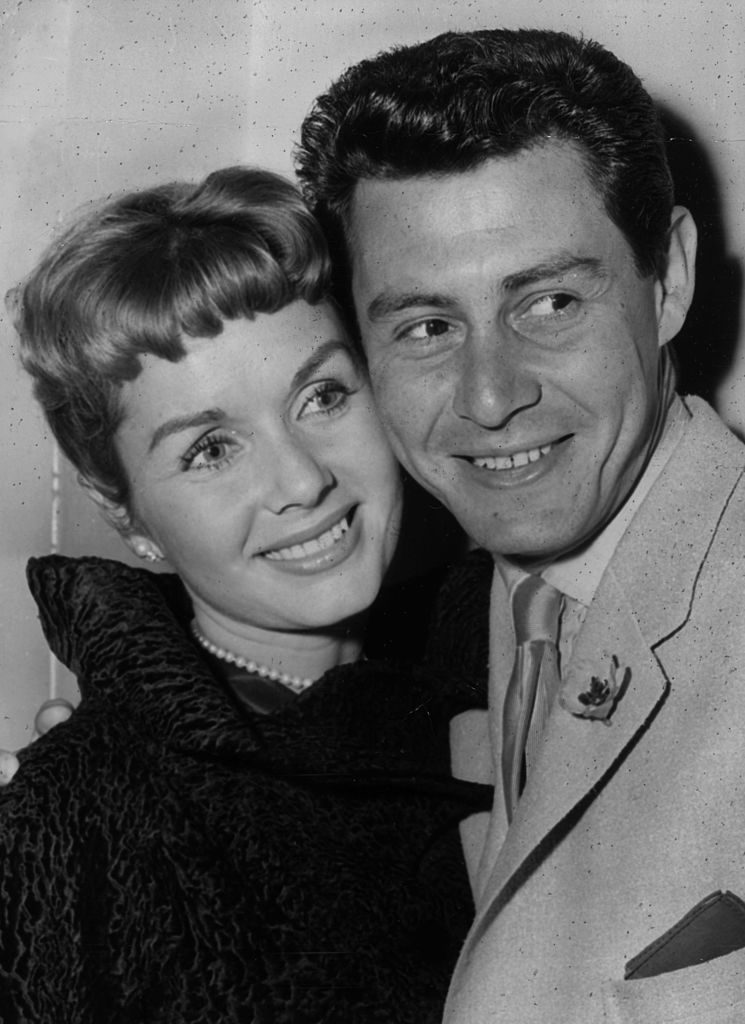 American singing star Eddie Fisher and his wife, actress Debbie Reynolds at a press reception. | Source: Getty Images
Indeed, Fisher was an attractive man, and his marriage was the envy of many, but in the following months and years, the couple started having issues. Eventually, the union would grow sour as Fisher cheated on Reynolds with her friend, Elizabeth Taylor.
Then, the predictions of what would happen if Fisher and Reynolds got divorced began to unfold. In the actress's words:
"By the time our daughter Carrie was six months old, Eddie was not at home or not talking to me when he was."
REYNOLDS AND TAYLOR'S FRIENDSHIP/THE AFFAIR
Actress Debbie Reynolds waves as she arrives for Dame Elizabeth Taylor's 75th birthday party at the Ritz-Carlton, Lake Las Vegas on February 27, 2007. | Source: Getty Images
Reynolds and Taylor's friendship began when they attended school together at MGM. The "Halloweentown High" star explained that she was just a beginner, while Taylor was already a star. However, being different did not prevent the pair from becoming friends.
Reynolds and Taylor began to share many things in common in due time, including marrying famous men. While the former was married to Fisher, the latter tied the knot with producer Mike Todd.
Fisher served as Todd's best man and Reynolds as Taylor's matron of honor during their wedding. Overall, the couple shared a great relationship, but everything changed after Todd died when his private plane crashed in 1958.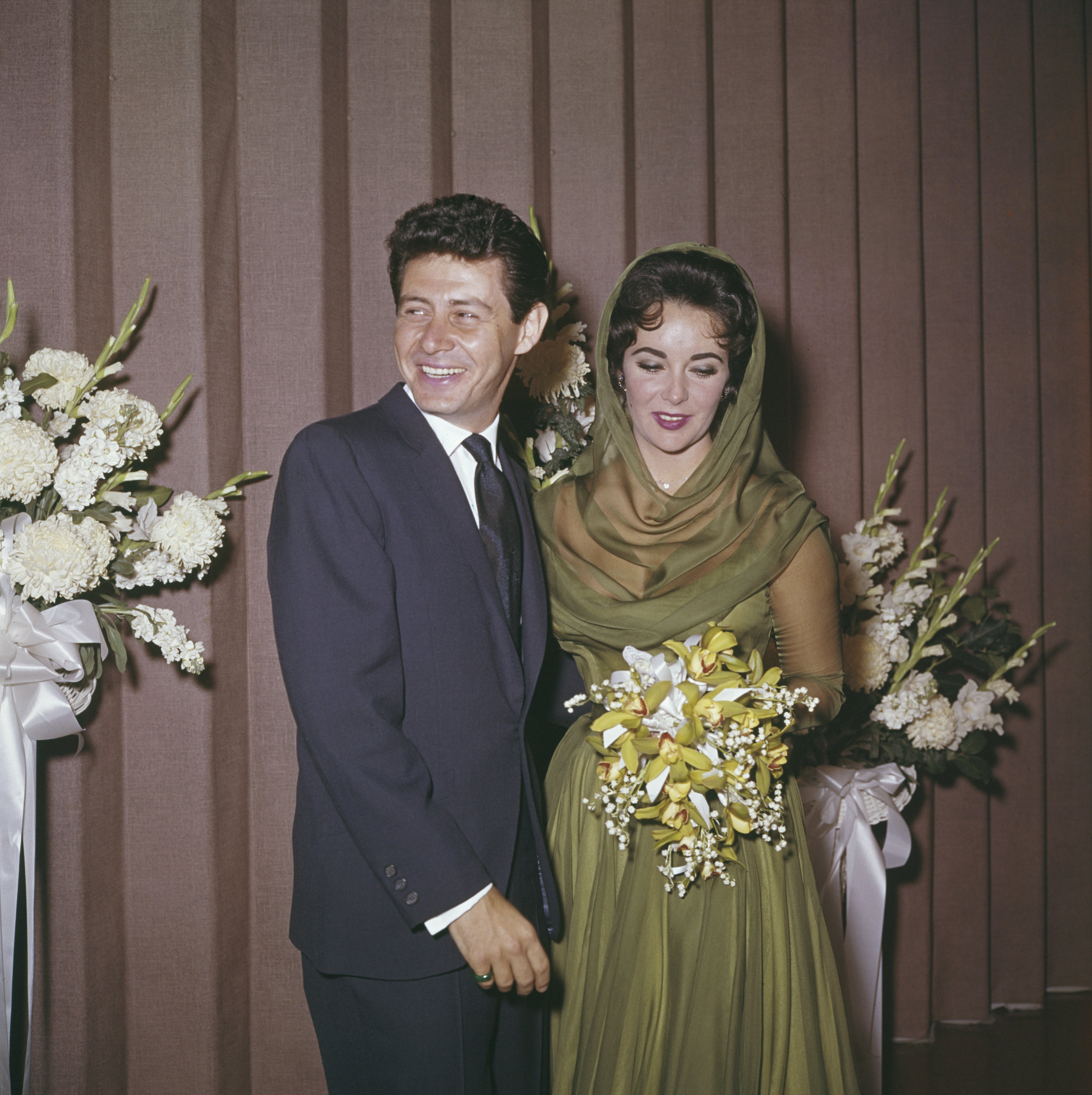 British-American actress Elizabeth Taylor pictured with her fourth husband, singer and entertainer Eddie Fisher at their wedding ceremony in Las Vegas on 12th May 1959. | Source: Getty Images
By then, a father of two, Fisher consoled Taylor after her husband's unexpected death, which soon led to more, and the pair started dating. But unfortunately, Reynolds found out about the affair in the most heartbreaking way in due time.
The actor was on tour on that fateful day, and Reynolds was feeling lonely. So, she called her best friend, Taylor, for a chat, but Fisher picked up the phone, leaving Reynolds in shock. Reynolds recalled:
"I could hear her voice asking him who was calling - they were obviously in bed together. I yelled at him, 'Roll over, darling and let me speak to Elizabeth,'" Reynolds recalled.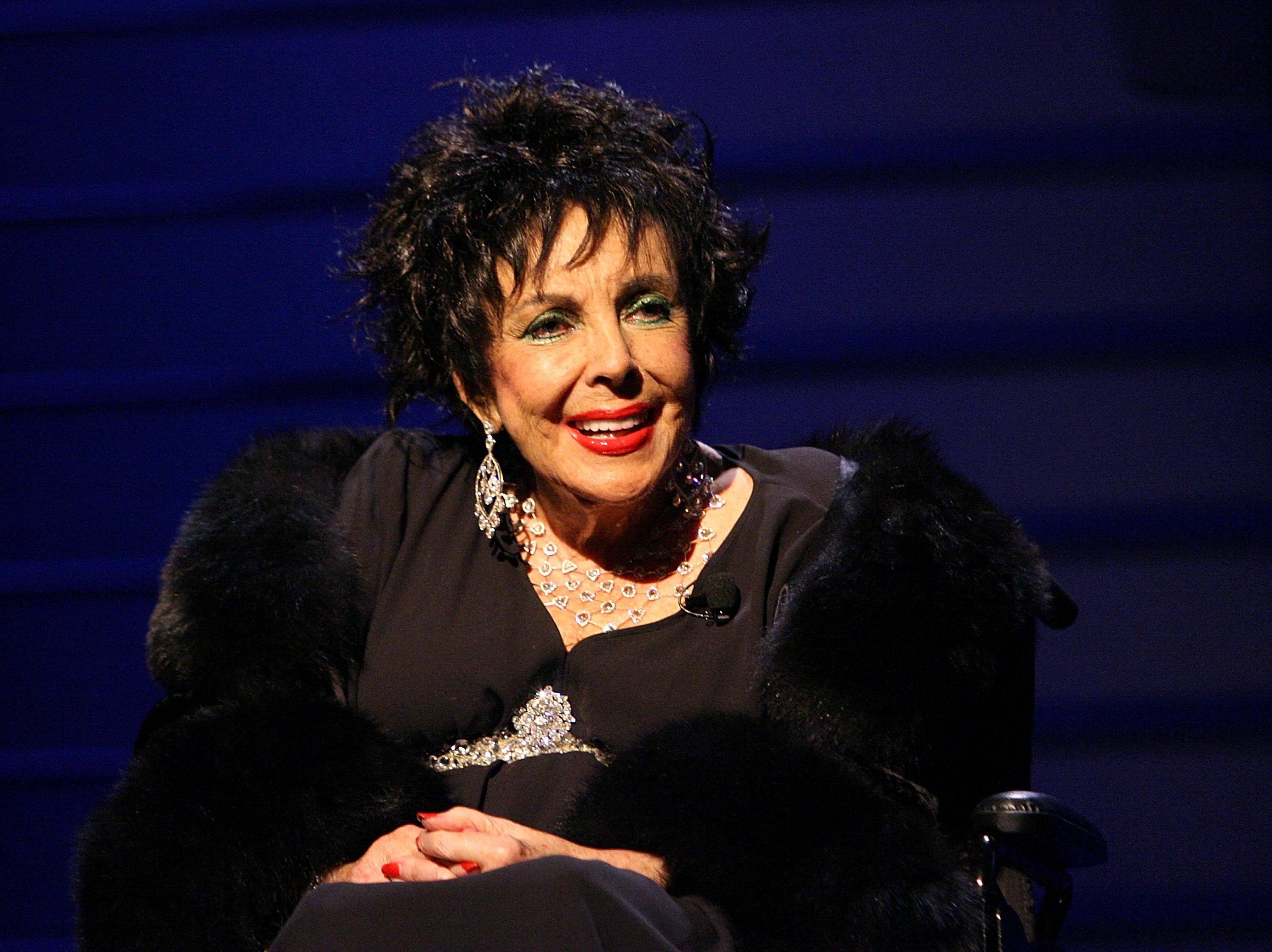 Dame Elizabeth Taylor at the Macy's Passport 2008 Gala held at Barker Hangar on September 26, 2008 in Santa Monica, California. | Source: Getty Images
Fisher immediately dropped the call and rushed home to talk with his wife. He told Reynolds he was in love with Taylor, adding that they needed to get a divorce. Eventually, the former couple called it quit in 1959.
After the affair, Reynolds and Taylor became estranged, but the "Singin' In The Rain" actress revealed she felt no anger towards her friend after many years. Instead, she blamed her marriage failure on her inability to be sexual. The actress admitted:
"My three husbands all left me for another woman, and obviously, I wasn't a very sexual lady."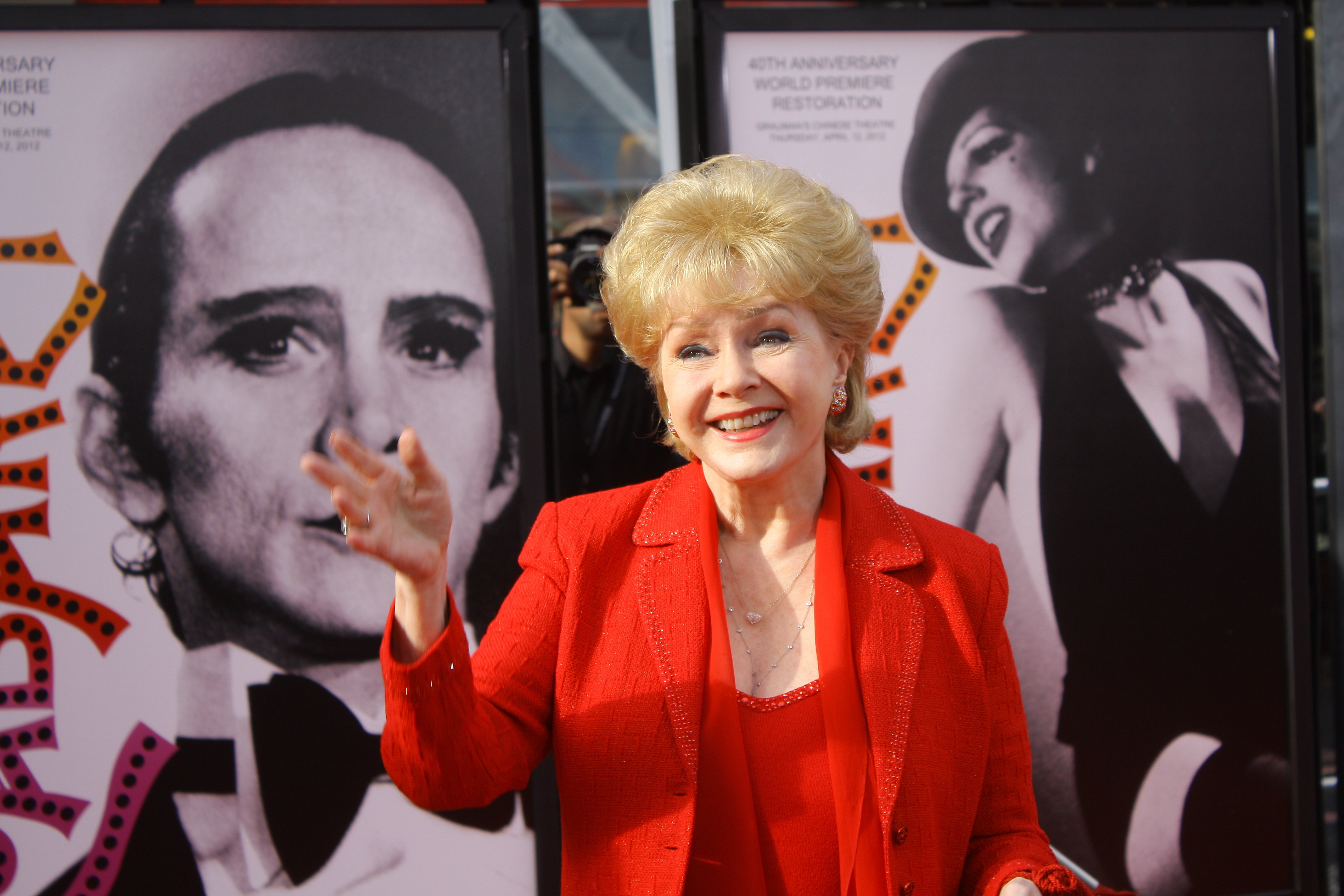 Actor Debbie Reynolds walks the red carpet for the opening of the TCM Classic Film Festival at Grauman's Chinese Theatre April 12, 2012 Hollywood, CA. | Source: Shutterstock
In 1966, Taylor and Reynolds patched things up when they encountered each other on the same ocean liner. The pair had remarried, Reynolds to Harry Karl and Taylor to Richard Burton.
So, Reynolds sent a note to Taylor and got one in return. The pair had dinner and became friends again. They remained close friends until Taylor died in 2011.
Please fill in your e-mail so we can share with you our top stories!