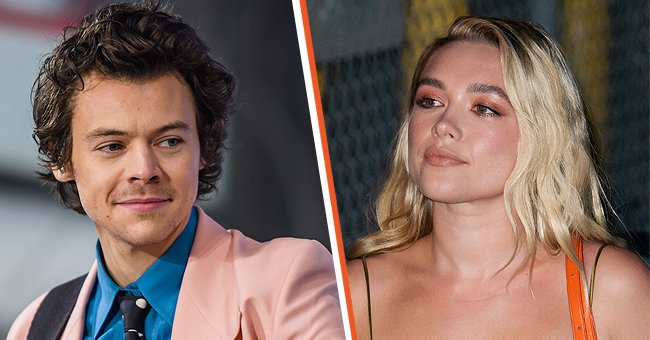 Getty Images
Olivia Wilde's New Movie 'Don't Worry Darling' — Florence Pugh & Harry Styles Got Cozy in Bed on the Set
Harry Styles and Florence Pugh appear in love in bed in the sneak peek Olivia Wilde shared online of her much-anticipated psychological thriller, "Don't Worry Darling."
Most of us know Olivia Wilde for her acting career, especially her award-winning performance in "House." However, she expanded her artistic horizons in 2019 by directing her first film, "Booksmart."
Wilde's directorial debut won the Independent Spirt Award for Best First Feature, so "Don't Worry Darling" expectations are high, especially with Harry Styles and Florence Pugh leading the cast.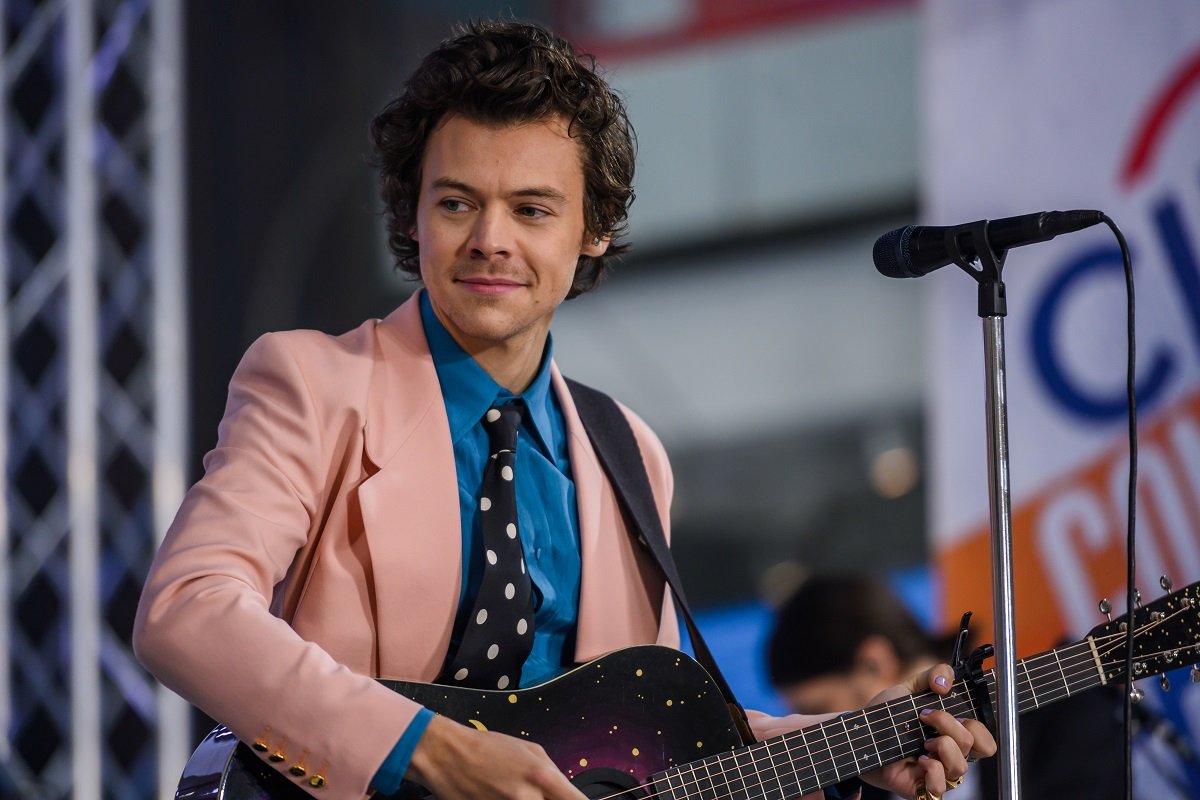 Harry Styles performing on the "Today" show on February 26, 2020 | Source: Getty Images
Set in the 1950s, Olivia Wilde's "Don't Worry Darling" is a psychological thriller that will hit theaters in September 2022. Styles and Pugh play husband and wife with a seemingly perfect life.
The teaser trailer (released at 2022's CinemaCon) shows the couple engaging in intimate activities more than once. They even do it with Chris Pine's character in the same room in one scene.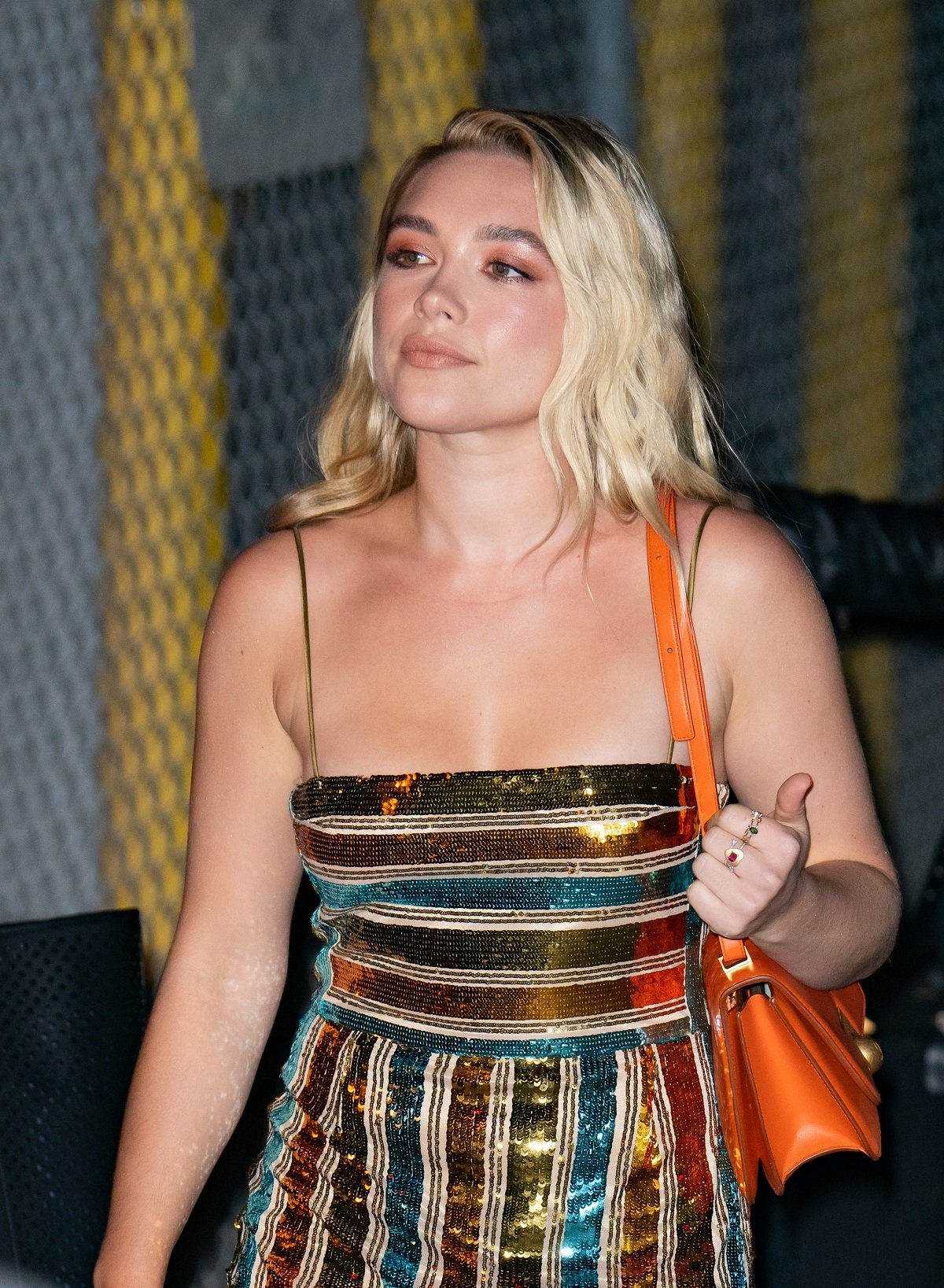 Florence Pugh on January 16, 2020 in Los Angeles, California | Source: Getty Images
Things soon turn dark, though. Styles' character works on the Victory Project. Although the job is supposed to change the world, it is so mysterious that not even Styles knows much about it.
Pugh's character soon senses something is fishy about her husband's job. However, her doubts about the project make others think she is crazy.
The teaser also shows Pugh in tears and admitting she doesn't trust her husband anymore. She wants to leave, but she lives in an idyllic experimental community in the California desert.
Director Wilde said "Don't Worry Darling" is inspired by Christopher Nolan's "Inception," the Wachowski brothers' "The Matrix," and Peter Weir's "The Truman Show."
[Wilde] even did a victory dance when they cast Styles because he appreciates fashion and style.
Wilde described her project as a love letter to the movies that pushed imagination's boundaries. She also shared the question "Don't Worry Darling" wants the audience to answer:
"What would it take for you to give up that perfect life. What are you really willing to sacrifice to do what's right? Are you willing to dismantle the system that's designed to serve you?"
Harry Styles and Florence Pugh didn't attend the event but got a shoutout. Wilde said Pugh was a brilliant, sexy, and fierce actress. Her role is so vital that the director always knew her movie would "live or die" off her character.
Wilde described Styles, who replaced Shia LaBeouf for scheduling conflicts, as a promising actor and "a revelation" in her film.
She even did a victory dance when they cast Styles because he appreciates fashion and style, crucial elements in "Don't Worry Darling."
Co-star Chris Pine also praised the former One Direction singer, labeling him an "absolute delight." Pine said Styles was one of the most professional people he had met as he could not be "kinder" or "more gracious."
Apart from Chris Pine, Harry Styles, and Florence Pugh, the cast includes Gemma Chan, KiKi Layne, and Nick Kroll. Olivia Wilde also has a role in the film, written by Katie Silberman, Carey Van Dyke, and Shane Van Dyke.
Please fill in your e-mail so we can share with you our top stories!