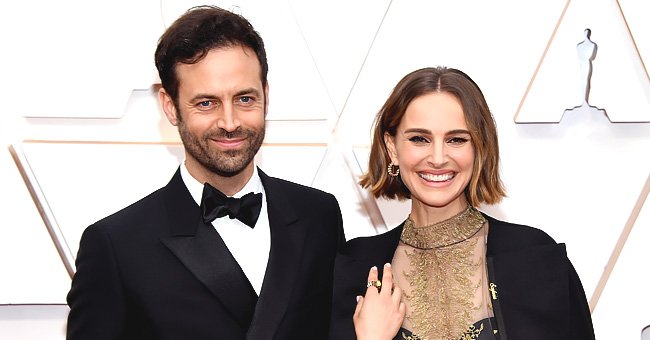 Getty Images
Is Natalie Portman Married? Inside the Love Life of the 'Thor: Love and Thunder' Star
It has been revealed that Jane Foster will be returning to the Marvel Cinematic Universe alongside Thor, and this time she will be in on the action.
Natalie Portman plays her character, and before the movie's release, fans need to get updated on what has been going on with the actress — especially her love life.
Over the weekend, it was revealed that Natalie Portman would be reprising her role as Jane Foster in the upcoming "Ragnarok" sequel titled "Thor: Love And Thunder," and while that is exciting news, it is only the tip of the iceberg.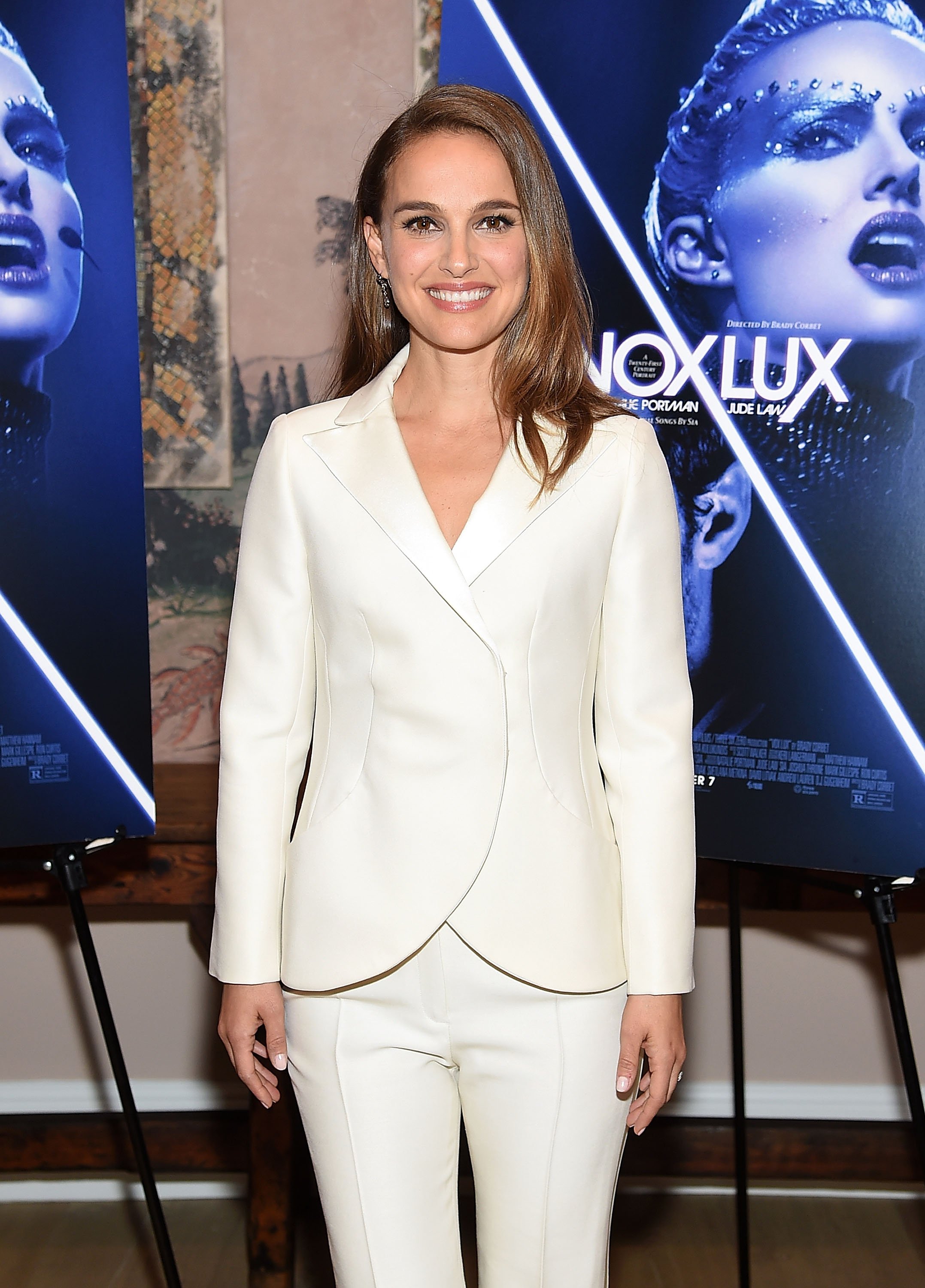 Natalie Portman at the "Vox Lux" New York screening on December 13, 2018, in New York City. | Source: Getty Images
The sequel was directed by Taika Waititi, who decided while writing that Jane Foster returning to the MCU would be fun.
However, she returns as more than a regular human astrophysicist waiting for her hero boyfriend to come back to Earth, but as a woman powerful enough to wield Mjolnir.
It was not an easy task to embody Jane Foster as a hammer-wielding demigod. Portman even admitted that she had to put in a lot of work physically and mentally to channel the character.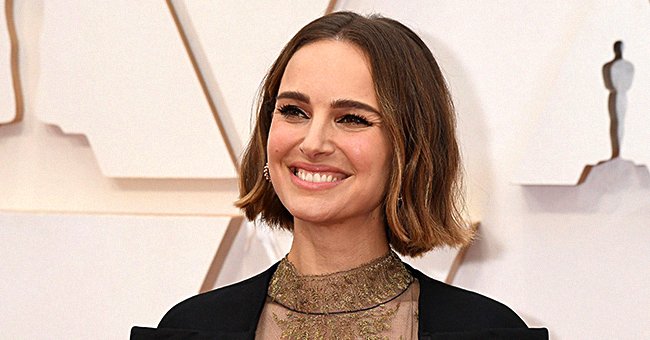 Natalie Portman attends the 92nd Annual Academy Awards at Hollywood and Highland on February 9, 2020 in Hollywood, California. | Source: Getty Images
An exclusive picture captured the talented actress standing next to Chris Hemsworth on a movie set was shared by Empire. Dressed in Asgardian armor while holding Thor's hammer in hand, it's clear that Waititi had outdone himself.
Since the news went into circulation, netizens, who may have lost track of the talented Portman after last seen in 2013's "Thor: The Dark World," have been trying to reacquaint themselves with her bio, and she has been busy. Here is all we know that has been going on in her personal life.
WHO HAS NATALIE PORTMAN DATED IN THE PAST?
Natalie Portman is a gorgeous, award-winning actress. So it does not surprise many that she has been romantically linked with some famous male actors, and while she has remained mostly close-mouthed about her past relationships, bits and pieces do get out.
In 2000, she was linked to her "Star Wars" co-star, Hayden Christensen, but it was mainly rumored that may have begun because they were a central couple of the prequel franchise.
Then, in 2019, Singer Moby revealed in his book that they had been together for a short period in her early years as a young adult, but she vehemently denied it.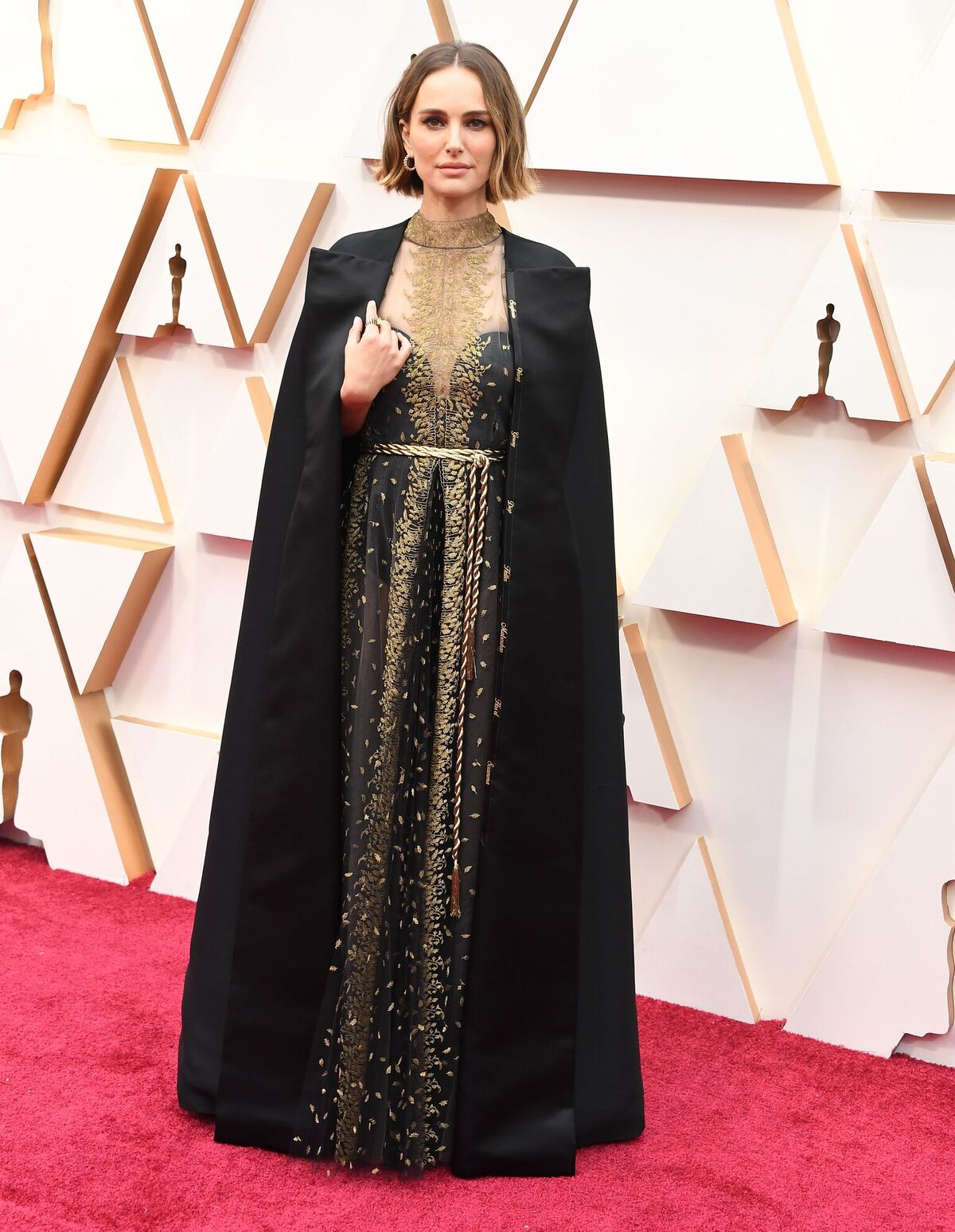 Natalie Portman at the 92nd Annual Academy Awards on February 09, 2020, in Hollywood, California | Source: Getty Images
In the early 2000s, the talented actress was briefly linked with actors Gael Garcia Bernal, Jake Gyllenhaal, Rodrigo Santoro, millionaire Nathanial Rothschild, and musician Devandra Banhart.
Of course, they were all rumors, but that may have simply been Portman trying to protect her public image.
WHO IS NATALIE PORTMAN'S HUSBAND, BENJAMIN MILLEPIED?
Benjamin Milliepied is a french-born choreographer trained at age eight by his mother, Catherine Flori. He attended the Conservatoire National de Lyon, then New York's School of American Ballet, and in 1994 he bagged the Prix de Lausanne award.
After that victory, he joined New York City Ballet, where he remained as a principal dancer for a decade. He kept choreographing regularly and then founded a touring company named "Danses Concertantes," which performed internationally.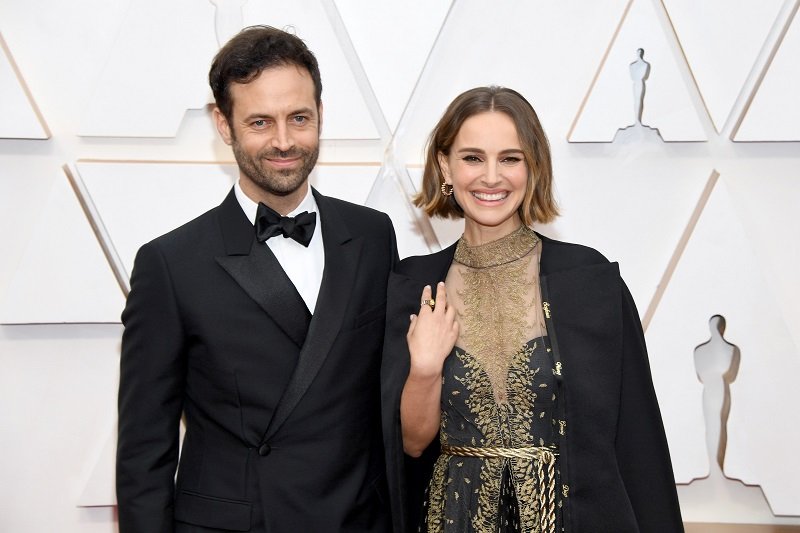 Benjamin Millepied and Natalie Portman on February 09, 2020, in Hollywood, California. | Source: Getty Images
Between 2006 and 2007, he worked as a choreographer in residence at Baryshnikov Arts Center. About three years later, he earned the role of Chevalier in the Order of Arts and Letters.
That same year, while he was choreographing on the set of the "Black Swan" film, he met Natalie Portman, his future wife.
The film won the actress an Oscar award and she tied the knot. Speaking about how it felt to have those wins simultaneously because of the film, Portman said:
"It was really special and making it was really wonderful and so fun. It was really incredible."
NATALIE PORTMAN AND BENJAMIN MILLEPIED'S RELATIONSHIP TIMELINE
Their meeting seemed destined, and their love story was one for the books. However, according to some media outlets, the romance may have started with heartbreak.
Indeed in late 2010, it was revealed that Millepied had abandoned his live-in lover, ballerina Isabella Boylston, to be with Portman after "Black Swan."
Portman and her dancing partner dated for about two years before they tied the knot in 2012 following the birth of their son, Aleph, in June 2011.
They welcomed their second child on February 22, 2017, and have been described as hands-on parents who have brought up their kids as vegetarians.
In 2020, the pair celebrated their eighth anniversary, and Natalie Portman, still very much in love with the Frenchman, revealed that he was still her favorite "dance partner."
EVERYTHING WE KNOW ABOUT "THOR: LOVE AND THUNDER"
As earlier stated, the highly anticipated film is being directed by director Taika Waititi. His refreshing spin on "Thor: Ragnarok" was so "liberating and freeing" that it made Chris Hemsworth determine that he would always be ready to play the Norse god for as long as he was allowed to.
The movie was initially scheduled to be released on May 6, 2022. However, due to a change in the MCU release timetable, it was moved to July 8, 2022.
Filming began in January 2021 and was wrapped up on June 1, after which Hemsworth took to Instagram to reveal some teasers about the film.
Last fans heard from Thor; he had appointed Valkyrie as the Asgardian King before heading off with the "Guardians of the Galaxy," who, rumor has it, will appear in the new movie.
According to a press release from Walt Disney, Thor is on a quest for inner peace; however, his plans to retire get diverted when a galactic murderer named Gorr the God Butcher appears.
To take him down, Thor requests the aid of King Valkyrie, Korg, and Jane Foster, who, to his shock, uses Mjolnir as the mighty Thor. As a group, they embark on a journey to unravel the mystery behind Gorr's vengeful anger and take him down before they run out of time.
Hemsworth will reprise his role as Thor even though Foster basically owns the title as the wielder of Mjolnir, and Tessa Thompson will keep being Valkyrie while Taika Waititi will play Korg.
Christian Bale will also appear as Gorr, and several other Guardians, including Peter Quill (Chris Pratt) and Nebula (Karen Gillian), will complete the cast.
The one familiar face that will most likely be absent in this sequel is Tom Hiddleston, whose character was killed in the battle against Thanos in "Infinity War" but not to worry, he may yet return to the MCU in the future.
Please fill in your e-mail so we can share with you our top stories!